Tom and Jasmin's wedding in Barrie, Ontario
Rustic Summer Burgundy 5 wedding vendors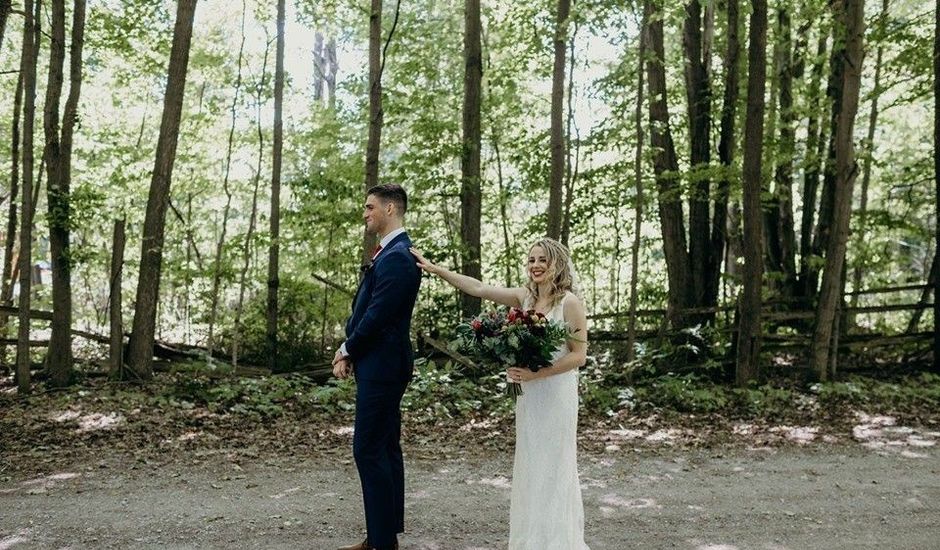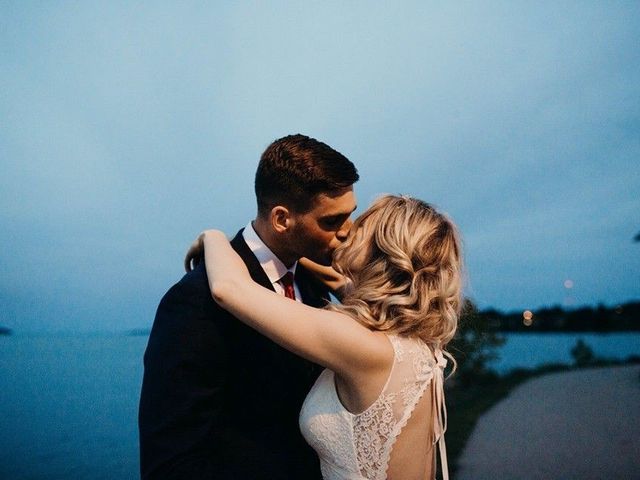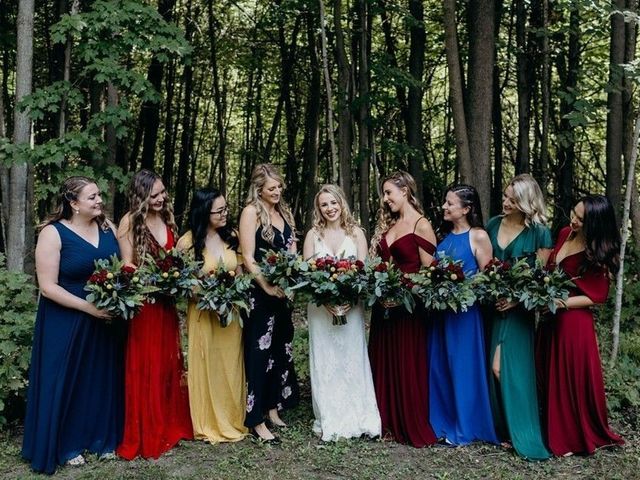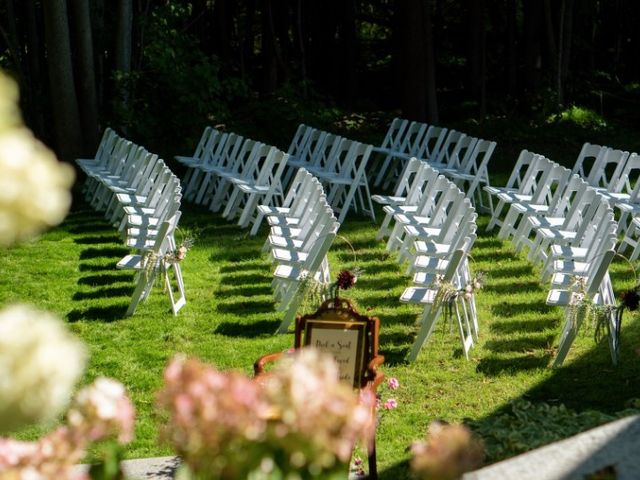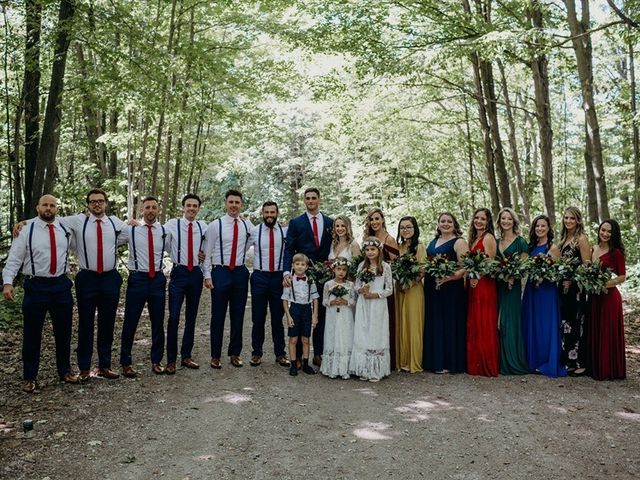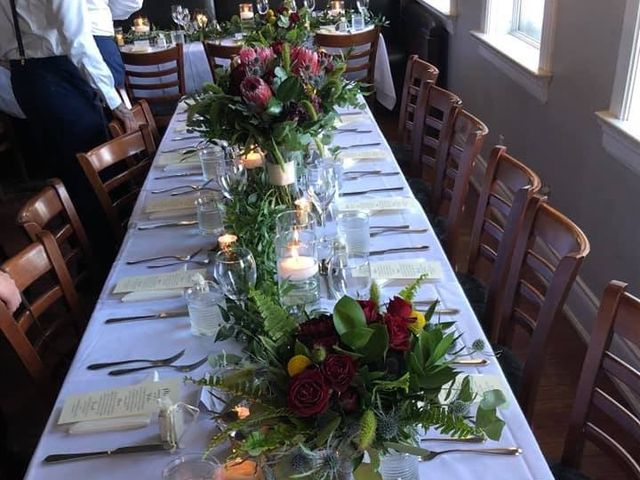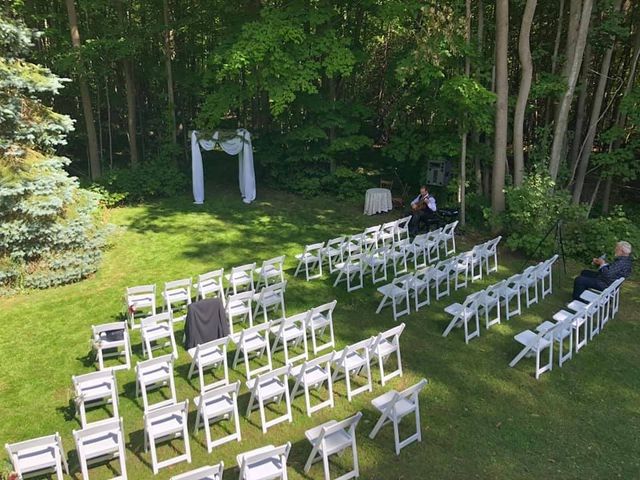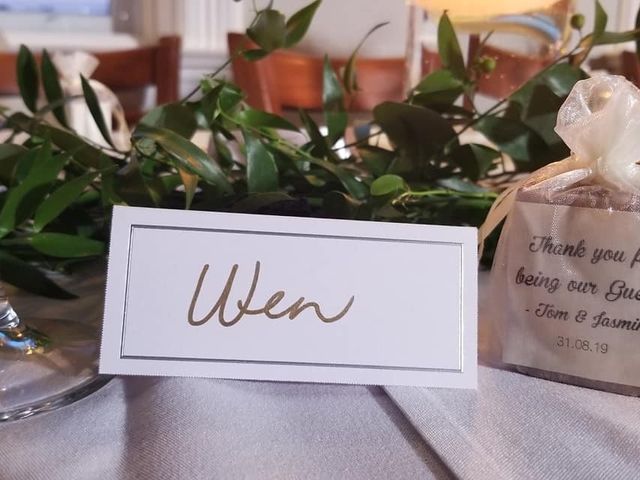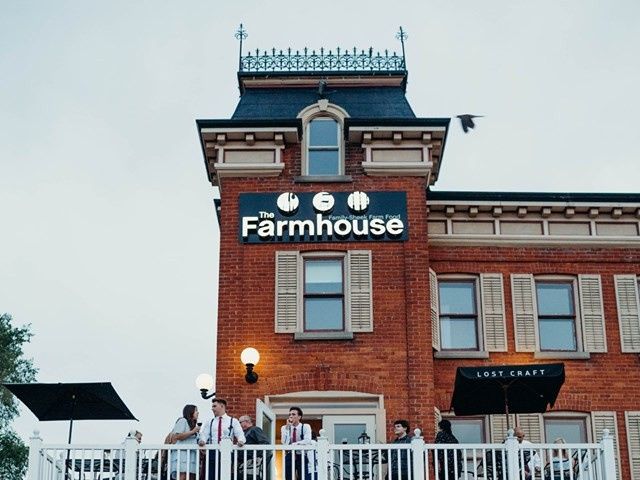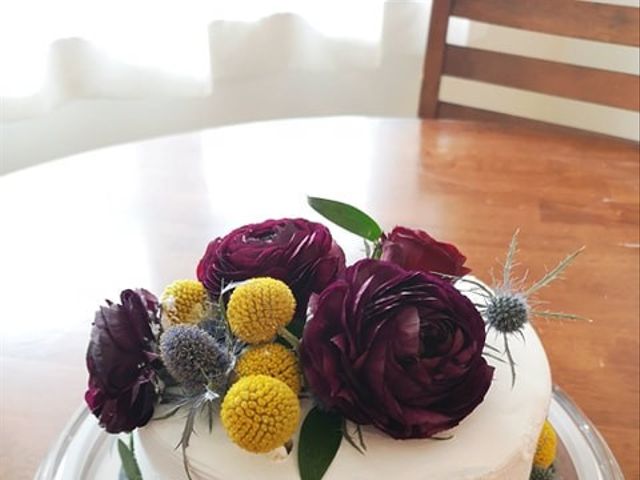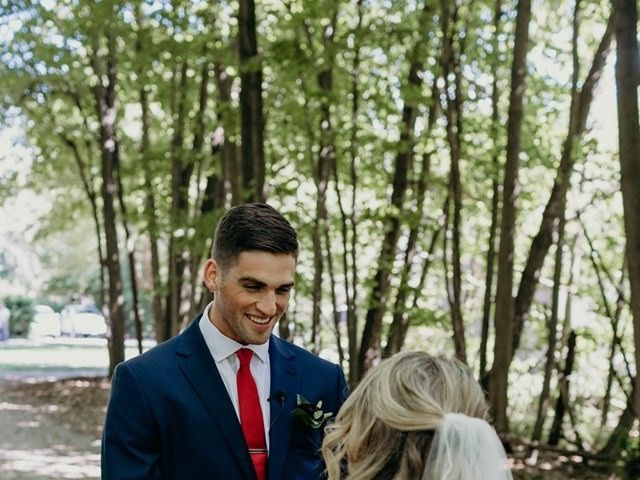 The story of our wedding
We knew that we wanted our wedding to be a celebration of our friends, family, and love that reflected our personalities.
I would describe our wedding as a friendly forest fairy tale. Our ceremony took place in Tom's grandmother's forested backyard in Innisfil. Tiffany's Party Rentals provided simple white chairs, and we used a borrowed arbor, covered in white drapery by Art in Bloem. Zach Reid played classical guitar and provided audio/sound system for the ceremony.
Trying to honour our values of being kind to the environment, we focused on the "something borrowed" and "something old" as much as possible...as well as something usable, or reusable!
I asked my bridesmaids to wear dresses that they had worn in previous weddings. Our theme was "jewel-toned" and they looked beautiful against the forest backdrop. Emma Paulson was our makeup artist and did a beautiful job.
Laurie from Art in Bloem created breathtaking bouquets that captured the jewel tones and boho forest vibe perfectly.
Continue reading »
My mom makes ethically sourced handcrafted soap using essential oils and botanicals; she prepared our wedding favours (see Mary Jane's Handcrafted Soap on WeddingWire!). She also found reusable and recyclable packaging and did not use any plastic.
We chose to have our reception at The Farmhouse in Barrie, who prioritize sourcing local ingredients and provided one of the BEST meals we had ever had. We rented the second floor Loft Room and balcony. It was great to be able to sneak out for some waterfront pictures with our photographer.
We enjoyed a beautifully decorated cake ($15 floral cake topper from Art in Bloem; cake simply from Zehrs!).
Keep Them Dancing DJs nailed our musical taste. We were so happy with Greg our DJ.
Shout out to Classic Affairs by Jenna, Emma Paulson, and Tamara Rossignol for making the day run smoothly. Shout out to photography by Brittany G Photos for capturing the magic of the day!
It was a dream come true!
Tom and Jasmin's vendor team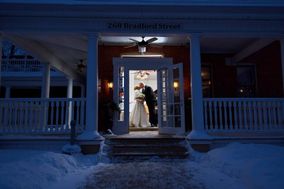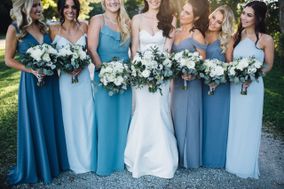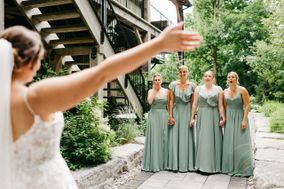 Keep Them Dancing
Music / DJ
Mary Jane's Hand Crafted Natural Soap
Wedding favours
Other Ontario weddings
View all
Get inspired with Real Weddings
Other burgundy weddings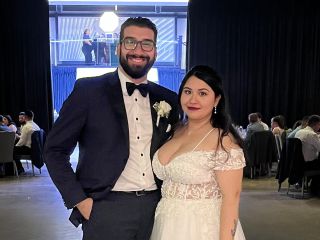 Show all
Other Summer weddings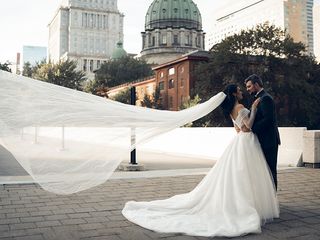 Show all
Other rustic weddings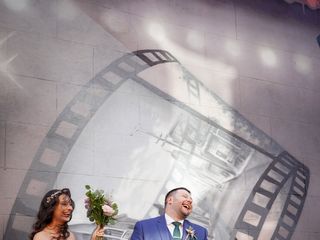 Show all