Eco-Friendly Wedding Catering Hacks You Need to Know
Looking to make your wedding catering a little bit greener? Try using some of these eco-friendly hacks.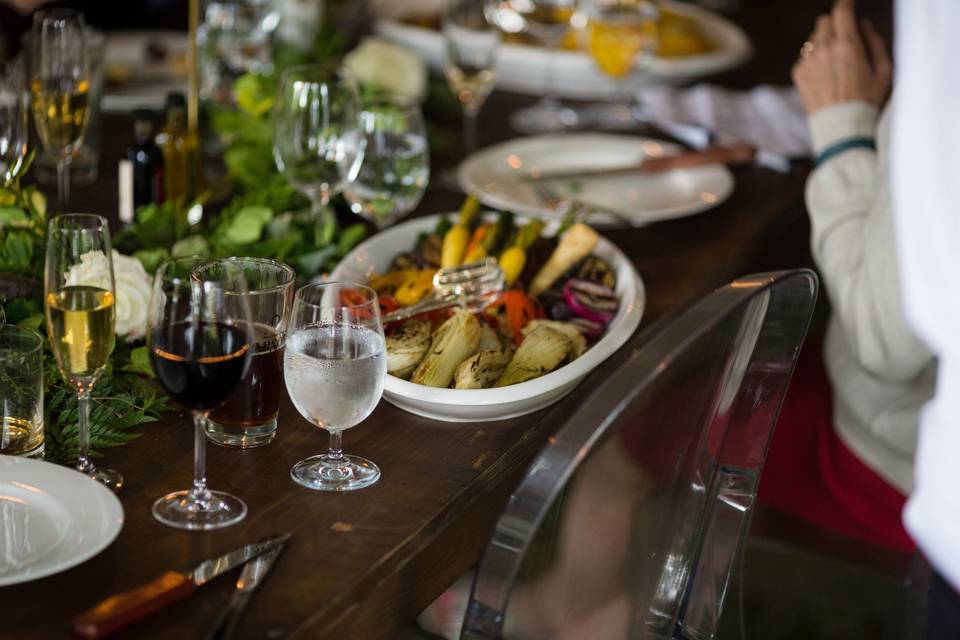 If you're looking for ways to make your big day a bit more eco-friendly, your wedding catering is a great place to start. Why? Well, the way we produce, prepare and dispose of food can have huge environmental impacts, so you'll want to pay close attention when choosing your wedding caterer and menu. We hashed out a few easy things you can do to land a clean, green and delicious wedding meal to make your job a little easier.
Here are eco-friendly wedding catering hacks you need to know.
Choose a catering company that cares
This probably goes without saying, but be mindful when choosing your wedding caterer. Some companies prioritize the environment, aiming to create as little waste as possible, reduce their carbon footprint and recycle whenever they can. Finding a vendor that shares your values is the first (easy) step to giving your wedding catering plans an eco-friendly makeover.
Go with a seasonal menu
Buying food that's produced by local vendors and farmers is a simple way to make your wedding menu a bit more eco-friendly. Seasonal foods are the freshest and won't have to be shipped in from afar. Not only will this shrink your carbon footprint (less travel for your food) but it could also save you a few bucks, and who doesn't want that?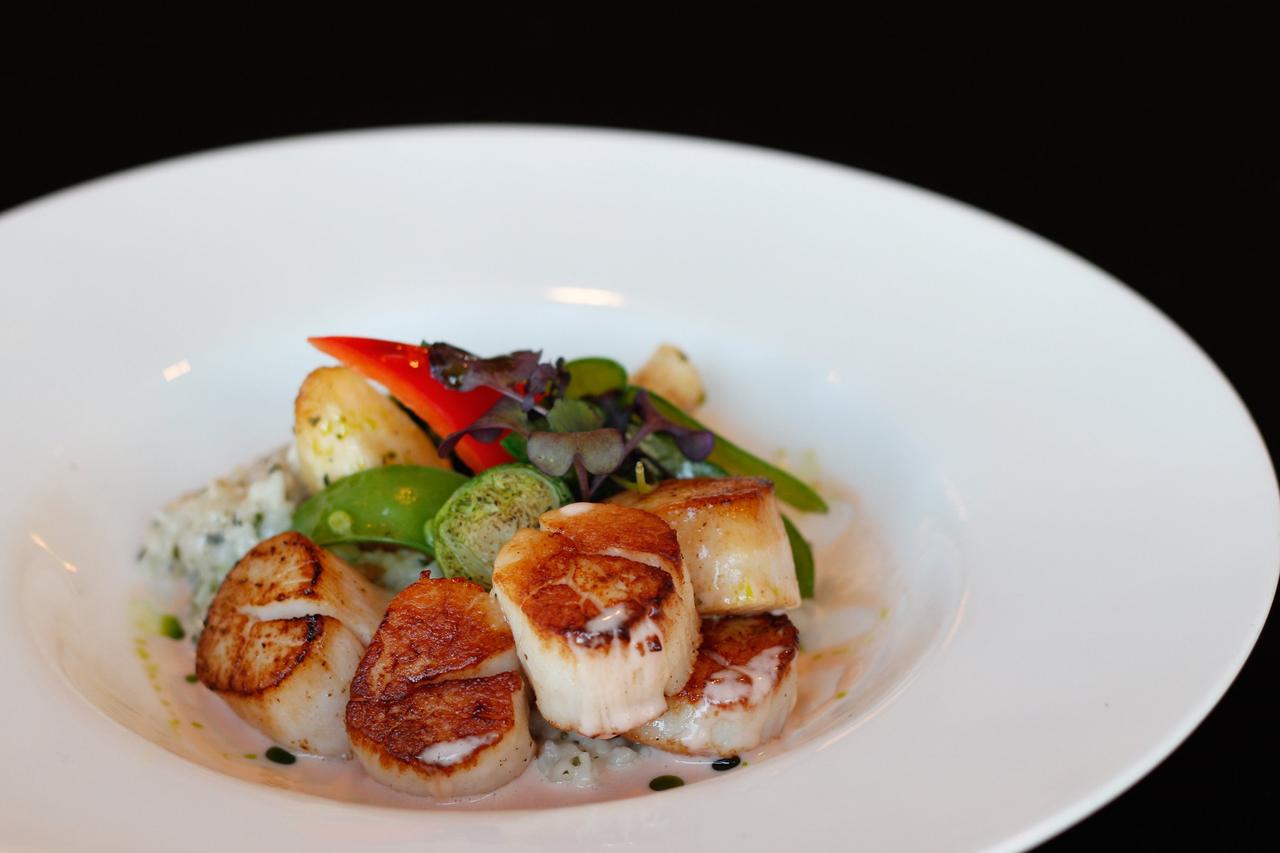 Opt for a plant-heavy meal
Meat production takes a heavy toll on the environment, that's a big reason why people are turning to vegetarian and vegan diets. Farming animals requires a ton of space, food and water and is known to create harmful emissions. Stacking your menu with plant-based cuisine or going with a veggie-heavy menu will help make your meal a bit greener. Plus, portobello mushroom steaks and Beyond Meat are pretty darn tasty, making it a win-win.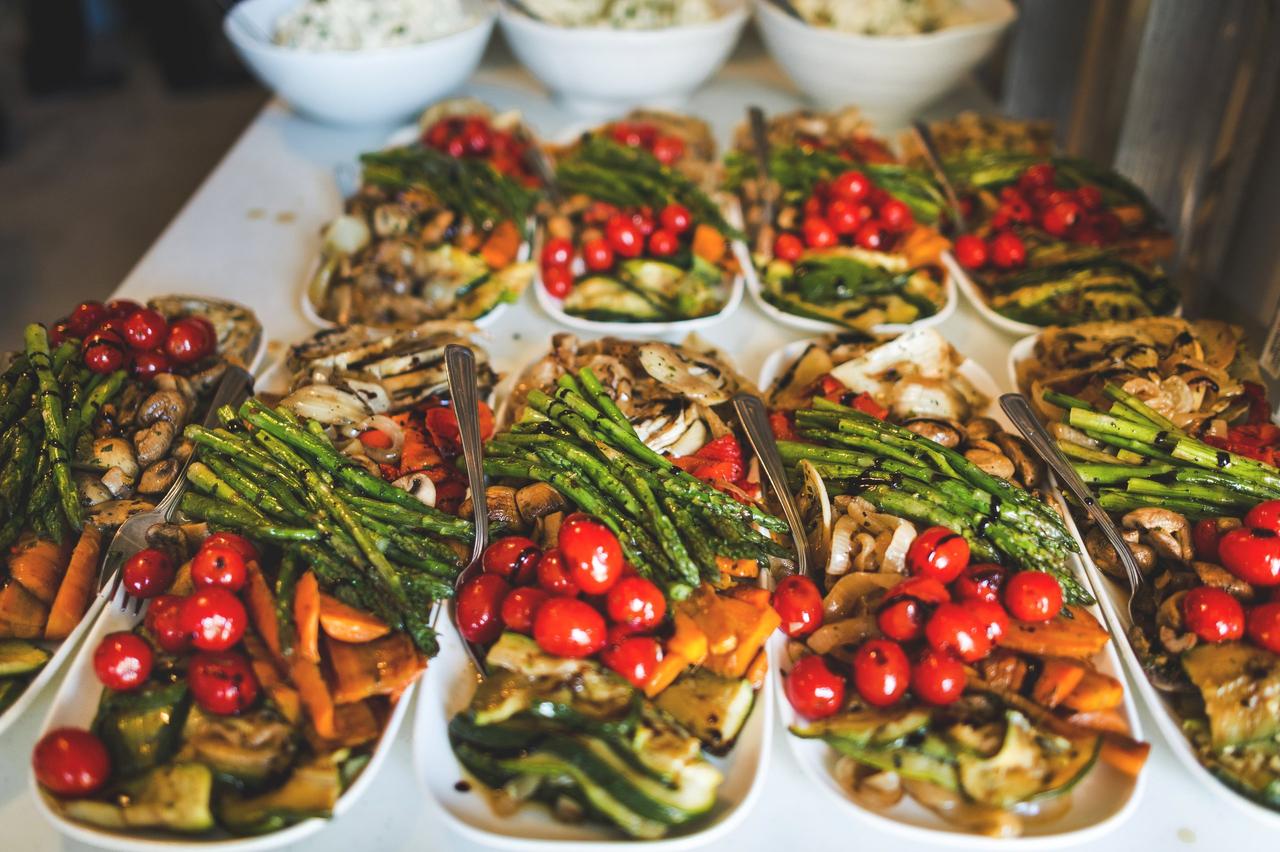 Make an effort to reduce your food waste
Don't overshoot when it comes to ordering food. It will create extra waste with food containers and with the food itself. Of course, having a few take out boxes worth of food for leftovers is great (who wants to grocery shop before their honeymoon, right?) but you don't need mountains and mountains of soups, salads and entrees filling your freezer.
Ditch the single-use serving ware
Skip the plastic straws, cutlery and styrofoam plates and rent some real dinnerware, silverware and extras. If you've gone with a more formal wedding venue, they'll usually include the rental in the cost, which is a huge plus.
Find wedding catering and event rentals on WeddingWire »