Eco-Friendly Wedding Favour Hacks You Need to Know
Want to give your guests eco-friendly wedding favours to say thank-you? Here's how to keep your gifts green.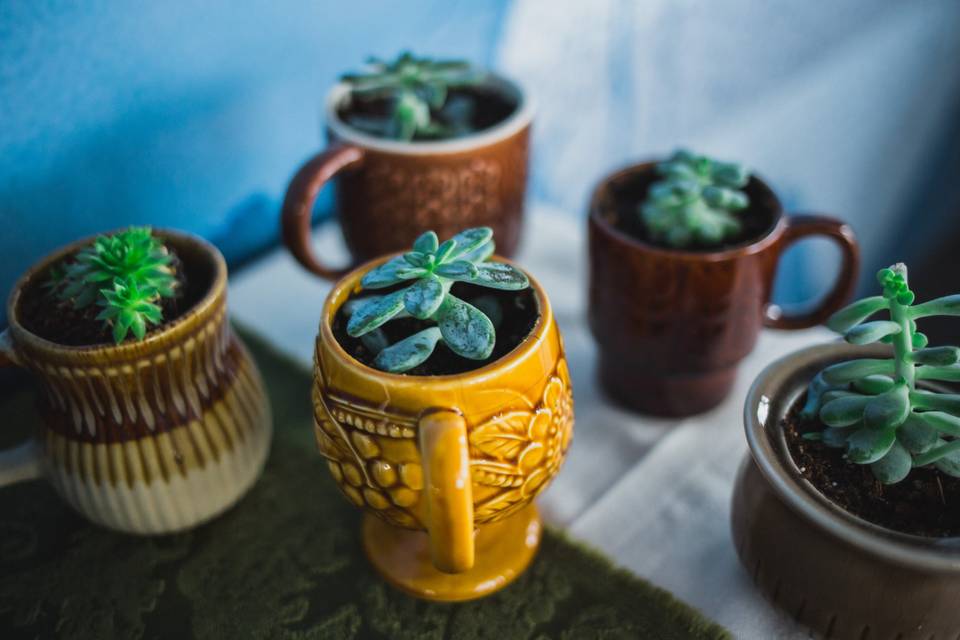 So, you want to make your wedding favours a bit greener? Well, you're in luck. There are few easy changes you can make when purchasing, creating and packaging your presents that will make them as eco-friendly as can be. Follow this guide and you'll end up with gifts that Mother Nature herself would totally approve of.
Here are eco-friendly wedding favour hacks you need to know.
Choose green favours
Instead of going with mini bottles of champagne or keychains, give your guests green gifts, like mini cacti or succulents. If you're in the market for something a touch more portable, you could give packets of seeds, instead. These will make your guests homes and gardens super cute and not do any harm to Mother Nature.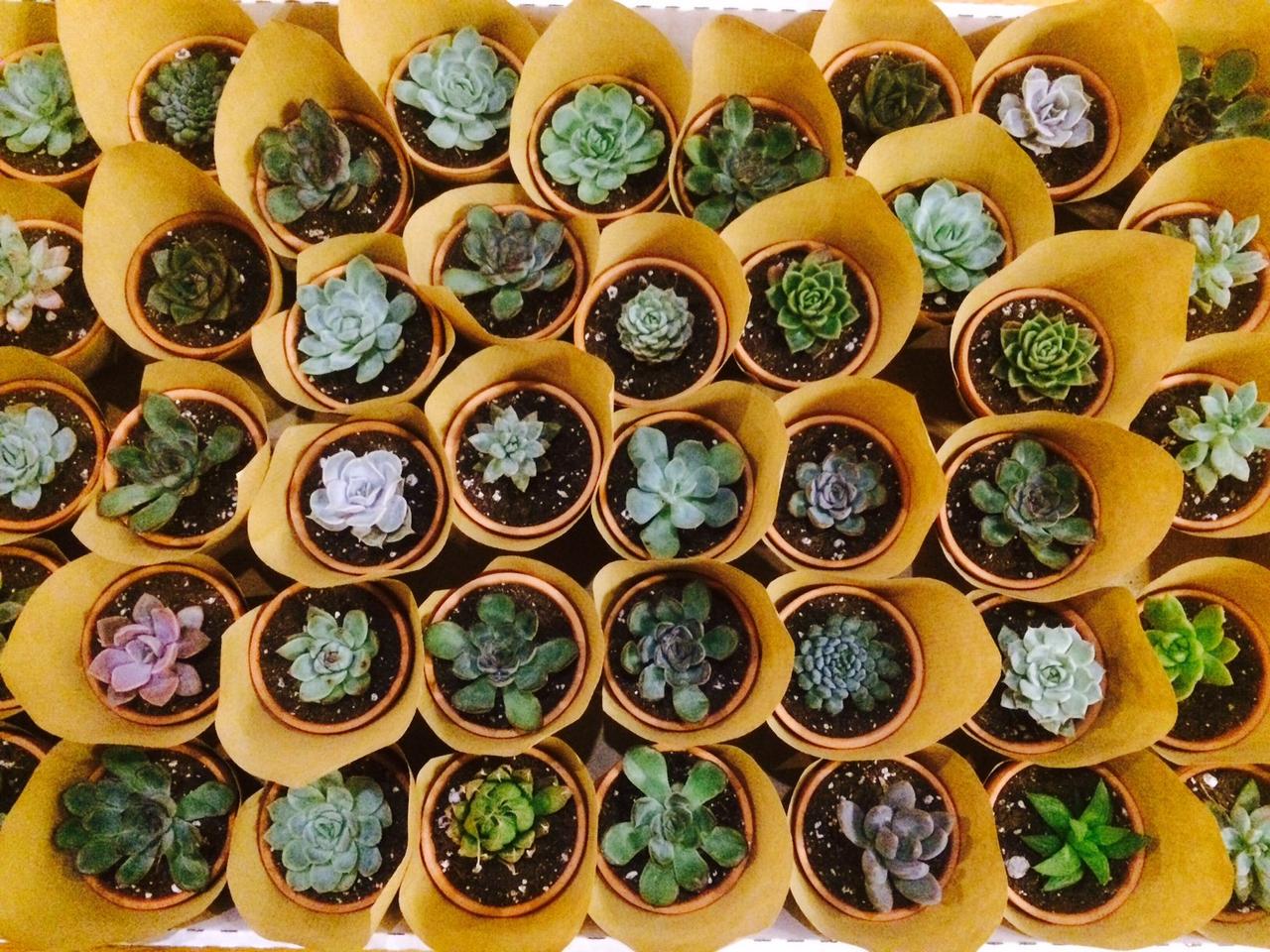 DIY what you can
If you can make DIY wedding favours in the comfort of your own home, we say do it. Choose an eco-friendly craft from your Pinterest board and go wild with the help of your wedding party. This will save you shipping charges and all that extra packaging that comes with buying in bulk or online.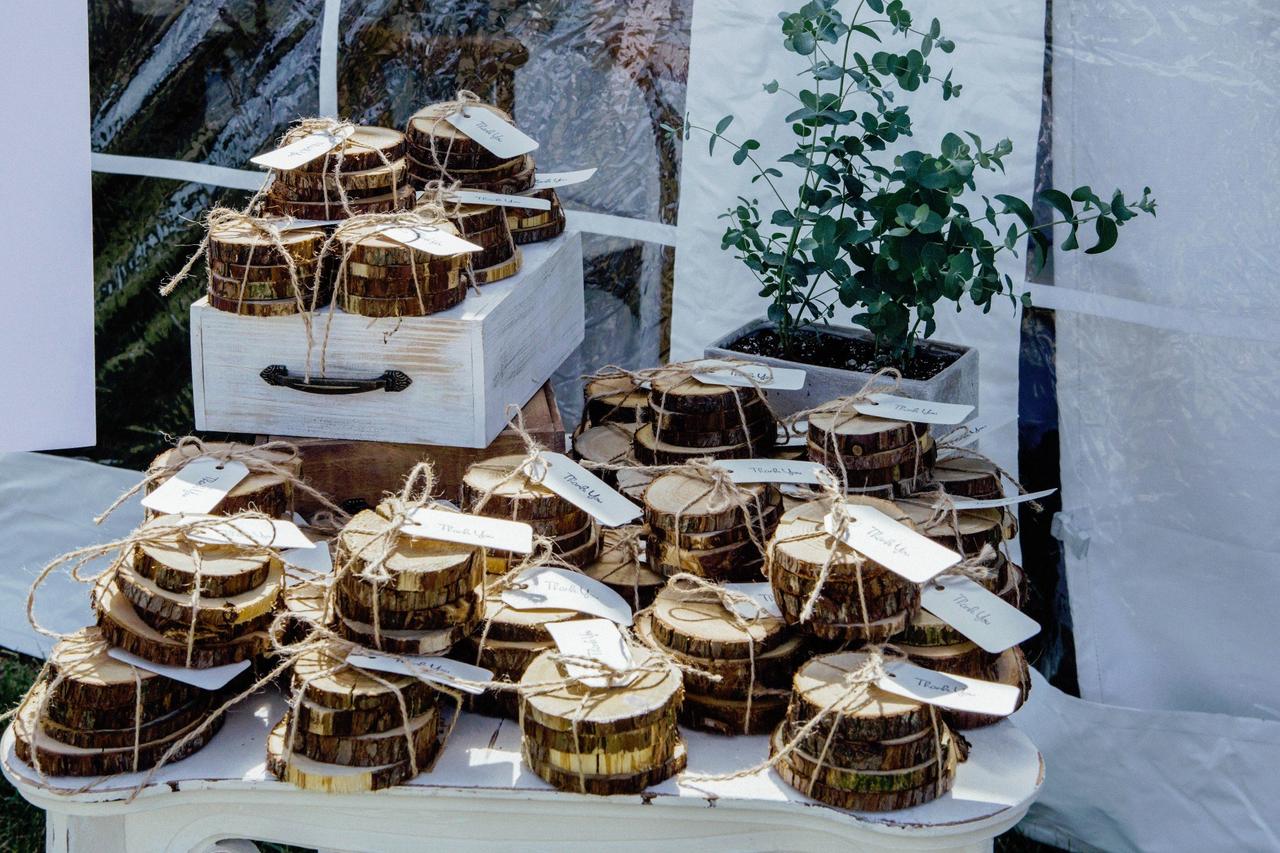 Shop locally
Speaking of online shopping, we suggest ditching the digital orders and looking into local vendors, instead. Our vendor directory, local trade shows, farmers' markets and exhibitions are awesome spots to hunt down unique products that are produced by local artisans. With a little luck, you'll be able to find all types of wedding favours from soaps to custom totes. Carry them away in reusable bags so that you minimize waste in all areas.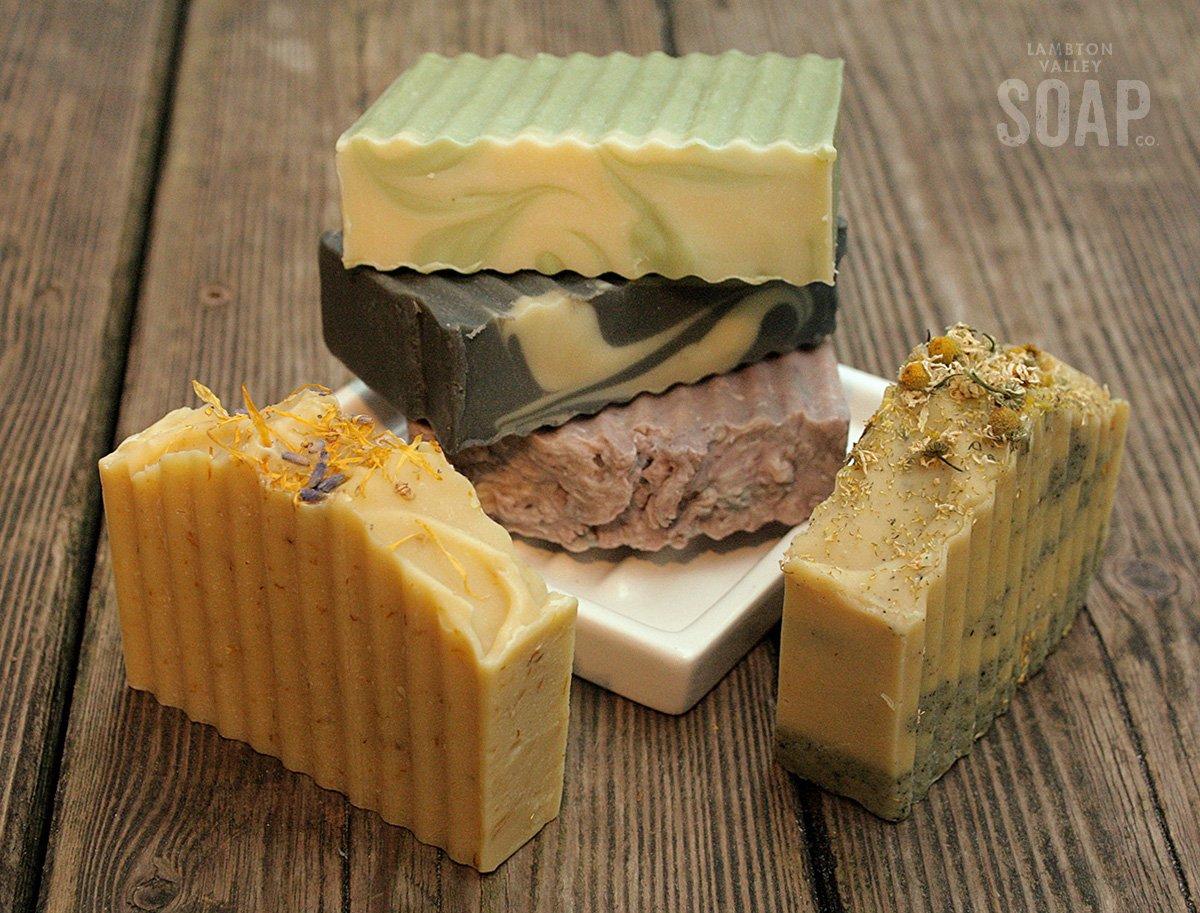 Don't go overboard with the packaging
It's time to kiss cellophane and plastic bows and ribbons farewell! Package up your wedding favours using recycled paper tags and twine so that they're as eco-friendly as they are pretty. P.S. plant and flower favours don't require the extra bells and whistles, so you can skip the packaging if you go that route.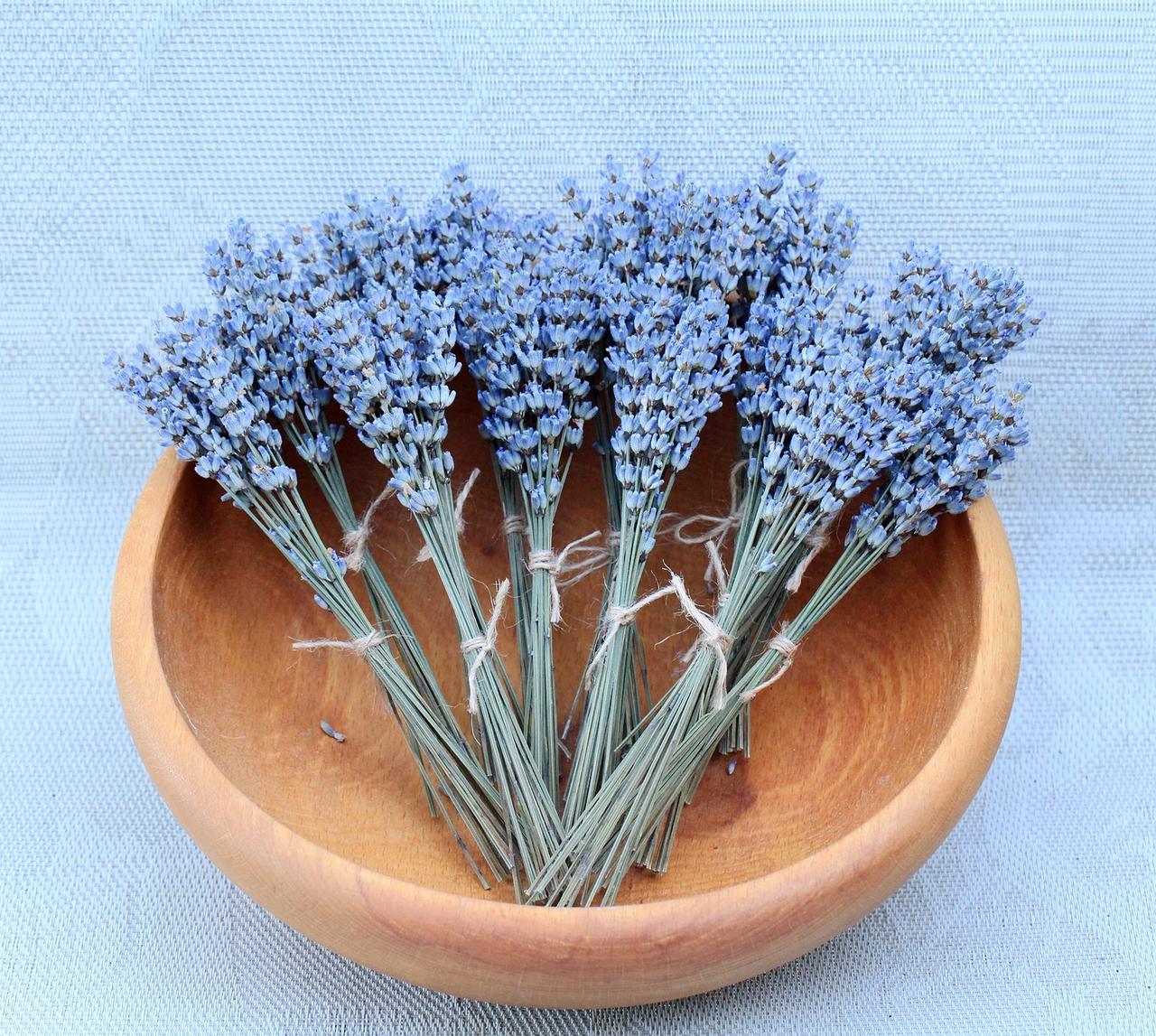 Have them serve double duty
Some wedding favours are just too pretty to hide away near your venue exit. If you've chosen to gift your guests with plants, crystals, candles or something else that amps up your tablescapes, go ahead and add them to your place settings. They can take your eco-friendly wedding table decorations to the next level so you can skip buying extra goodies.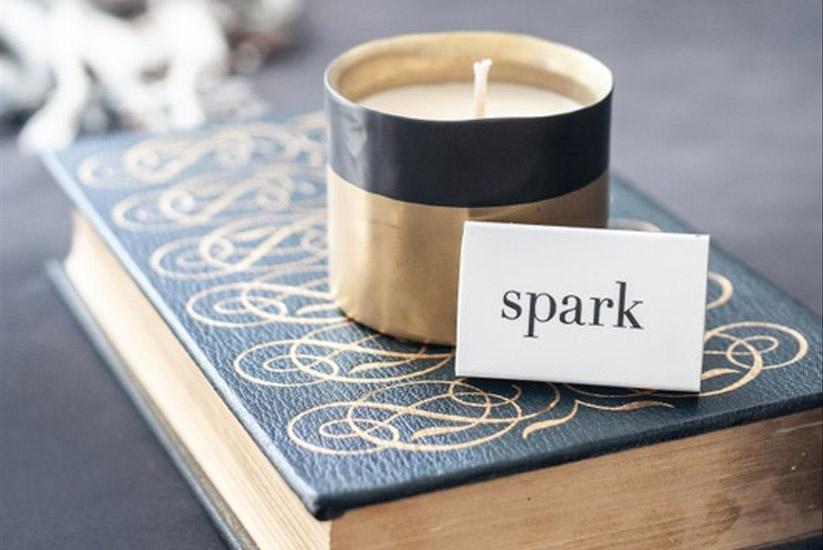 Give charitable favours
If petite gifts don't fit your wedding vision, you can always give charitable wedding favours. They're super easy to put together, simply choose a charity that lines up with your eco-friendly goals and let your guests know that you've donated a few dollars in their name. You can write it out on a mirror or chalkboard near the entryway or leave a note on each of your guests' plates.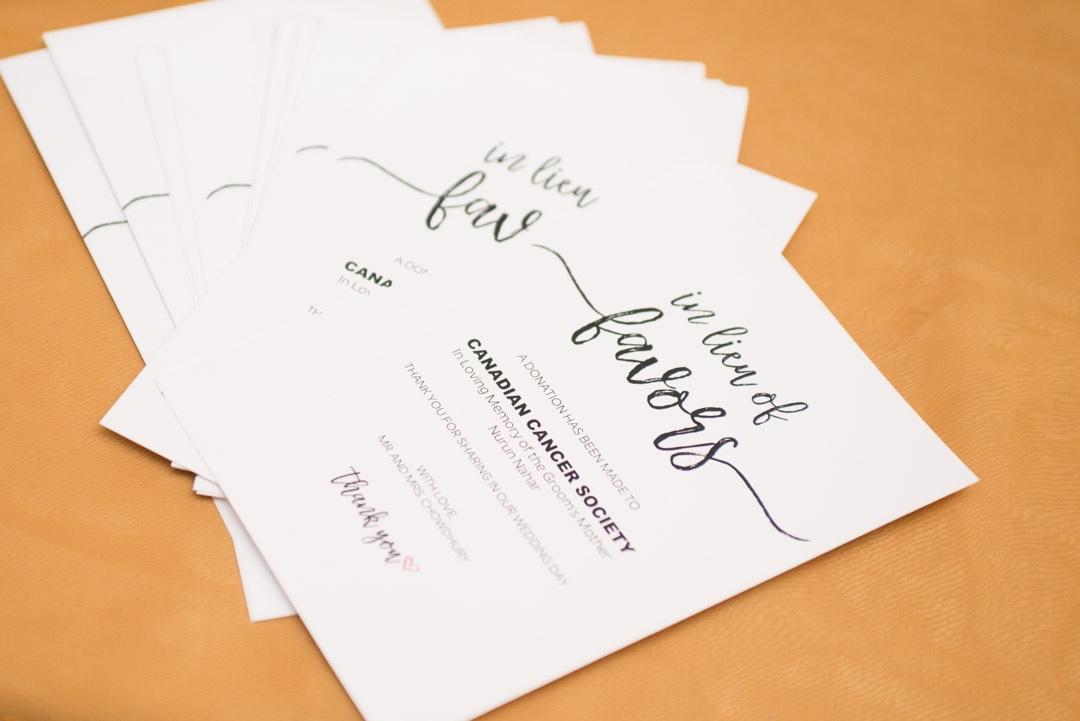 Find your wedding favours on WeddingWire »