How to Give Back with Charitable Wedding Favours
Give back on your big day by gifting your guests with charitable wedding favours instead of traditional thank-you gifts.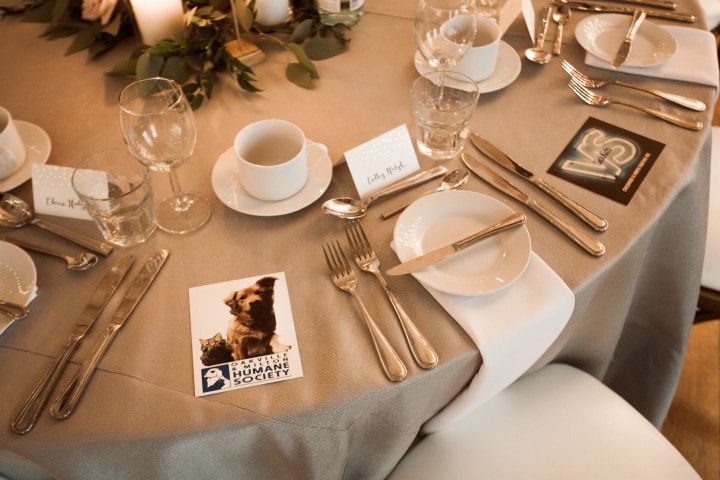 Want to add a charitable element to your big day? Consider offering up charitable wedding favours in lieu of traditional trinkets. From choosing your charity to going that extra mile, this is everything you need to do to give back with your gifts.
Here's how to give back with charitable wedding favours.
Choose your charity
First thing's first, you've got to pick the charity you want to support with your wedding favours. Don't know where to start? Think about a cause that you and your fiancé(e) are passionate about and then dive into the wonderful world of Googling (if you're not already aware of a few). There are thousands to choose from, so you'll want to start sifting through your options ASAP.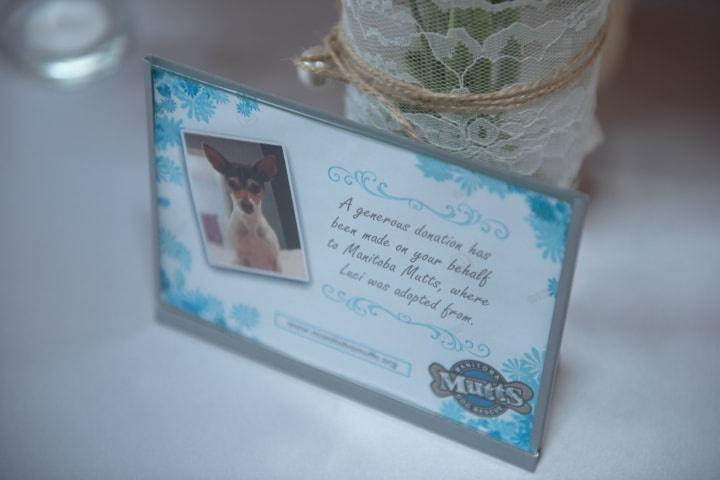 The more the merrier
You don't have to choose just one! When it comes to charitable wedding favours, the more the merrier. Pick a handful of organizations you want to support and go from there. It doesn't matter if they're not in the same wheelhouse - you can support the environment, medical research and historical associations if you want to (it's your party, you make the rules).
Pick your price
Now, wedding favours typically eat up about 1% of a couple's total wedding budget, so use that as your guide. If you're feeling extra charitable, you can always splurge and give a little extra, but you'll have to readjust where the rest of your funds will go. For example, you may need to cut back your wedding dress or decor costs if you want to donate some additional cash to the charity of your choosing. P.S. you can always do a charitable wedding registry, if you want to give back even more.
Tell your guests
Of course, you'll want to let your guests know about the good deed their getting in on, so ask the charity if they have cards that you can give out. Alternatively, have your stationer print up some fancy little pamphlets or postcards that match your theme and colour scheme explaining the good you're doing with your charitable wedding favours or write it out on a fun chalkboard sign, mirror or poster.
If you want to go that extra mile...
Give a partner gift with your donation! For example, if you plan on giving money to an eco-conscious charity that plants trees, gift your guests with a bag of seeds or seedling to go along with your donation. This requires a bigger budget, so don't sweat it if you can't afford to go this extra mile.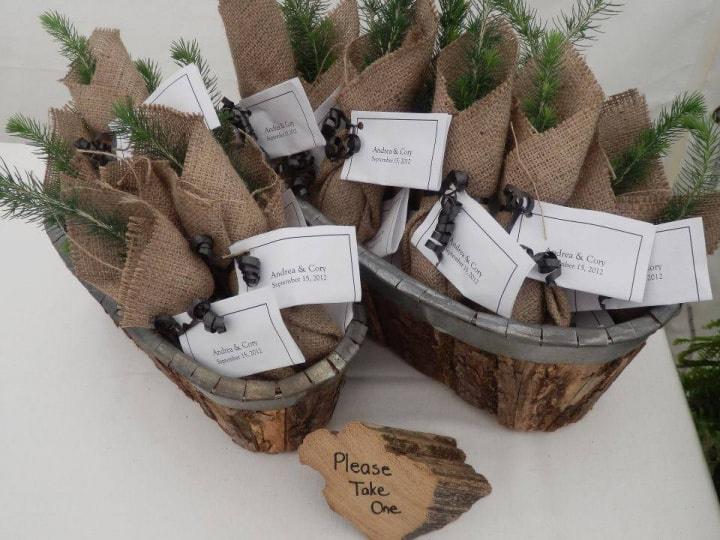 Find wedding favours and stationery designers on WeddingWire »