10 Eco-Friendly Wedding Favours We're Absolutely Obsessed With
If you want to make your wedding favours a bit more eco-friendly, go with one of these tried and true options.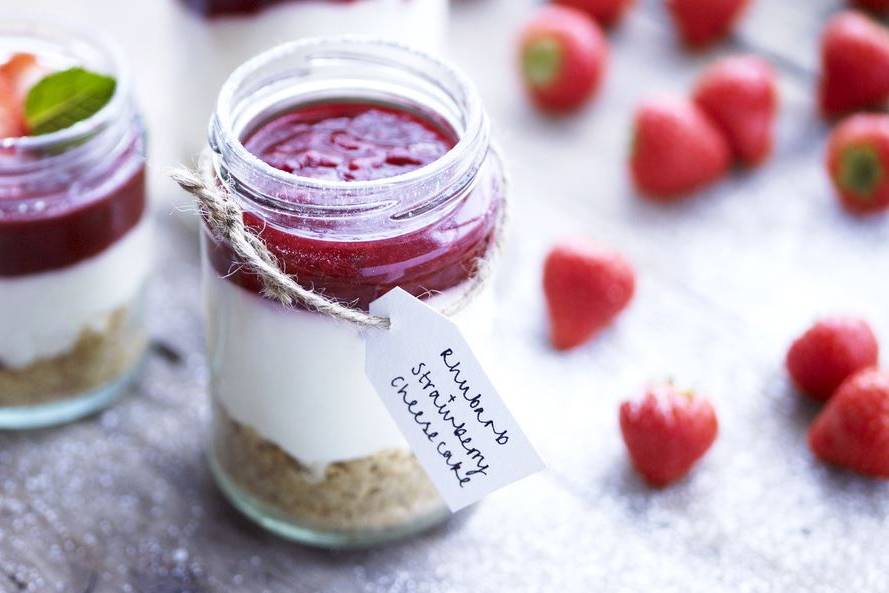 Whether you're doing an entire eco-friendly wedding theme or are just trying to help Mother Nature wherever you can with your wedding plans, this article will help you out. We've hashed out the best of the best eco-friendly wedding favours so that you can leave your guests with environmentally-conscious gifts that remind them of your big day. From candles to seeds to soap, you're pretty spoiled for choice in this department.
P.S. Remember not to go overboard on wrapping paper, cellophane and bows - those are usually the opposite of eco-friendly. If you do want to wrap up your gifts, choose recyclable materials that can be given a new life after your celebration has come to a close.
Here are a few eco-friendly wedding favours we're absolutely obsessed with.
Soy candles
Want to leave your guests with gifts that'll make their entire homes smell amazing? Of course, you do, so go ahead and invest in soy candles for your eco-friendly wedding favours. Choose a scent on the more neutral side - not everyone loves aggressive florals or super musky smells - and slap them with a personalized label complete with your wedding monogram or a cute saying.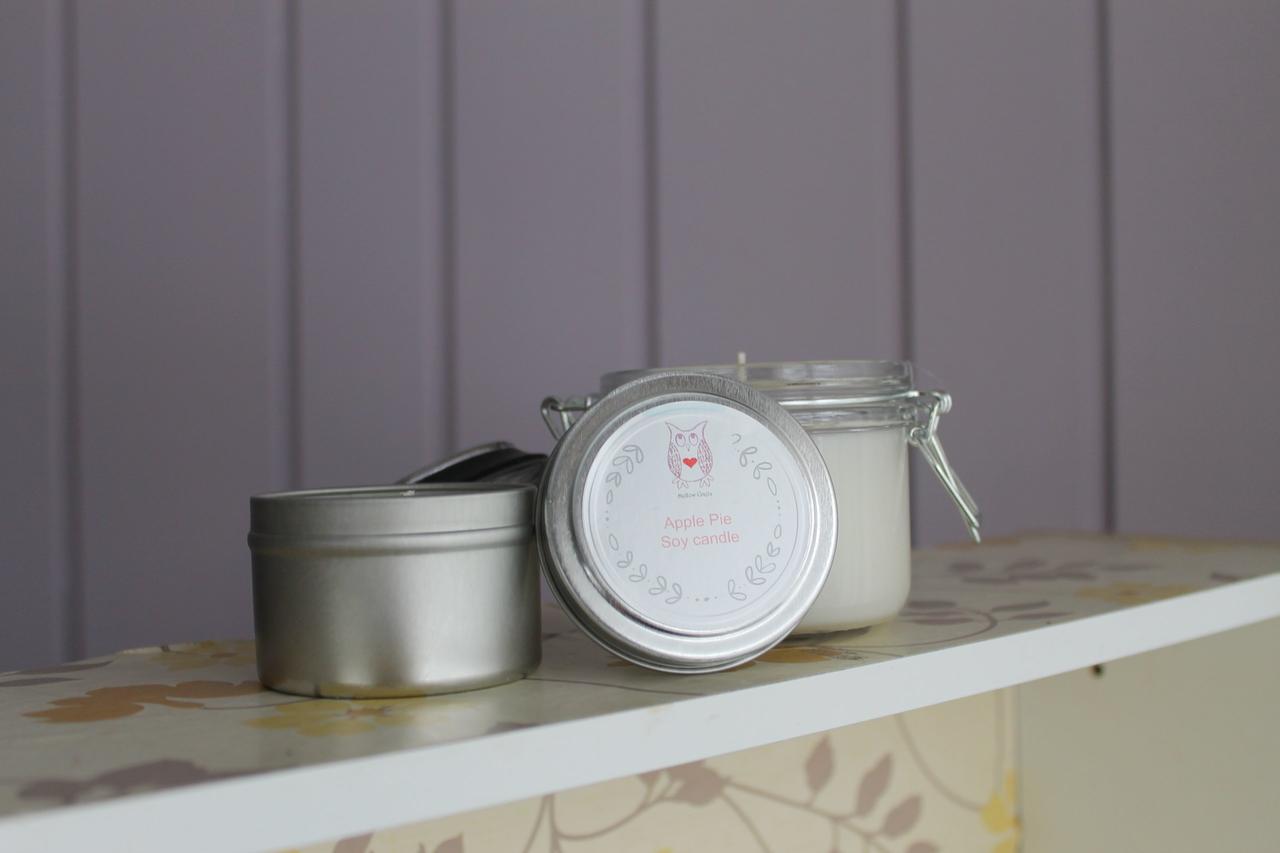 Soap
Who couldn't use another bar of soap in their life? No one, that's who. Once again, you'll want to choose a scentless option or something with a light, neutral perfume that won't throw anyone off (fresh linen and natural citrus smells are usually a hit). Of course, if it's not your guests' favourite scent, I'm sure they'll be happy to keep it in their guest bathroom, so it totally won't go to waste.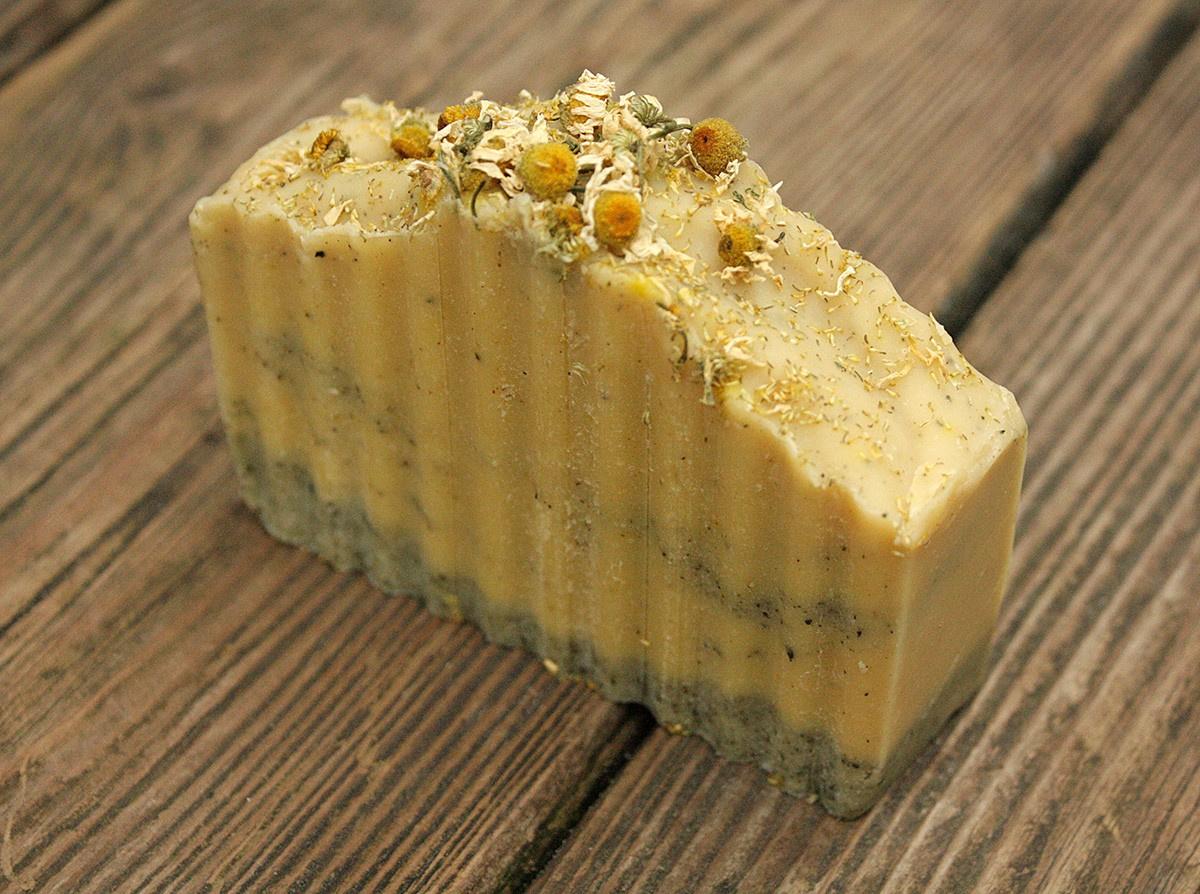 Body lotions and butters
Keep each and every one of your guests moisturized by giving them hand cream or body lotion at the end of the night. Perfume-free is the best way to go for this one, as they may not want to mix a bold scent with their own perfume or cologne. They'll totally thank you if the hotel where they're staying the night is lacking in the lotion department.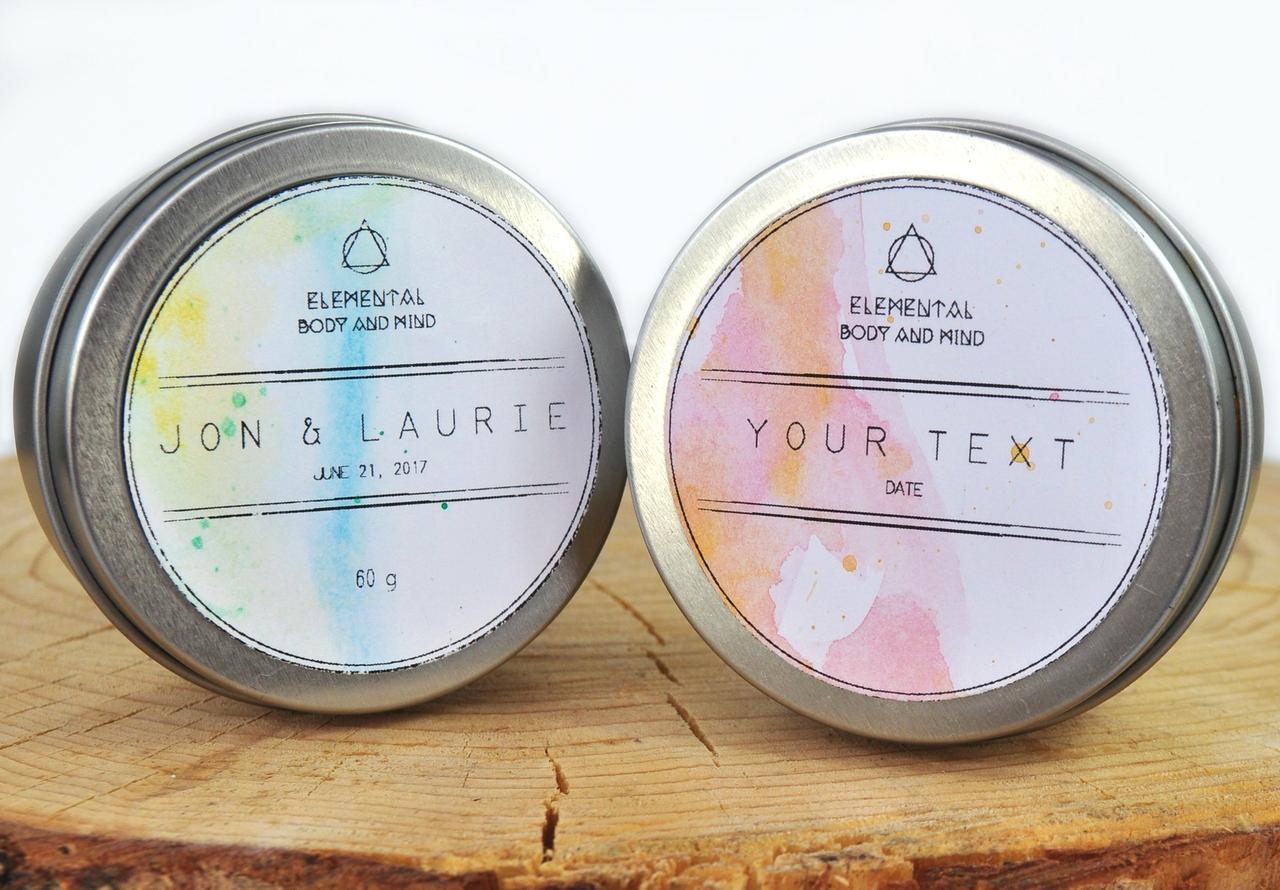 Plant seeds or seedlings
Seeds or seedlings are a tried and true eco-friendly favour that will never go out of style. Simply choose your favourite varieties of herbs, trees, fruits, and flowers and gift each of your guests a seed packet. You can buy them at your local grocery or garden store and then rehome them into cuter, more wedding-worthy envelopes (just don't forget to copy down or cut out and include the care instructions). Alternatively, you can give your guests a seedling from a tree farm like these ones. This idea's simple, easy, and super budget-friendly, so there's really no reason not to go for it.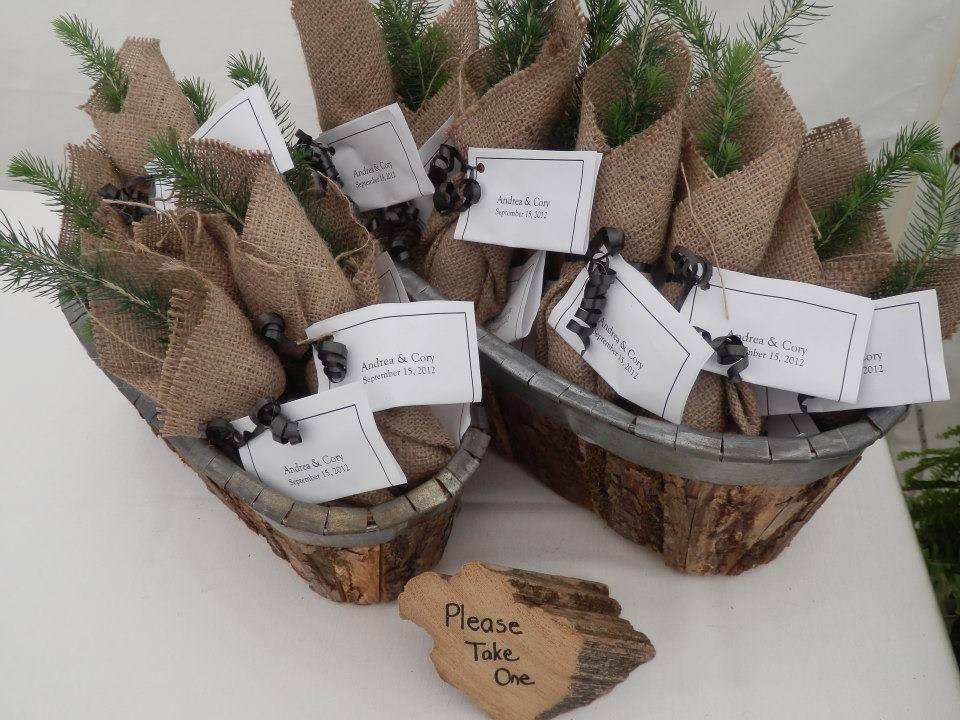 Bird seed
Seeds aren't just for growing! Feed the animals with your wedding favours by gifting everyone with bird seeds. You can package them up them up the same way you would plant seeds so they look adorable on your tables and match perfectly with your decor.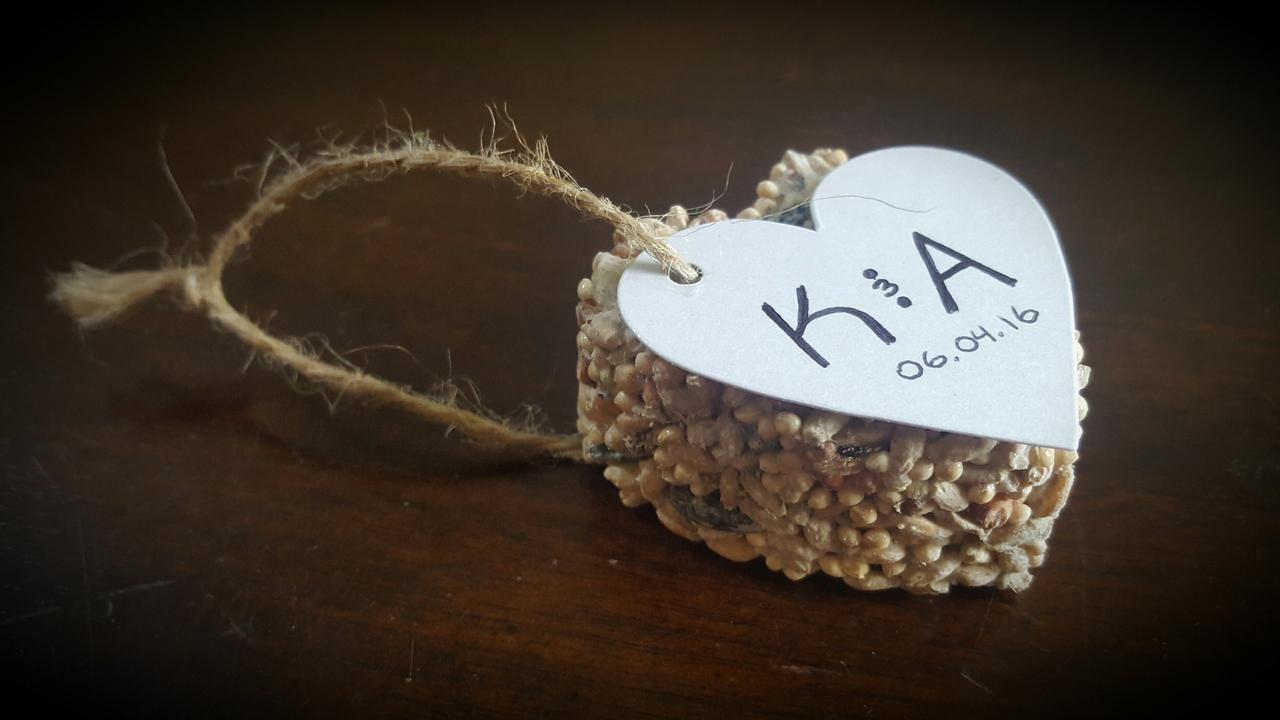 Plants
Level up from seeds and give your guests small potted plants for favours. From cacti to blossoming flowers to herbs, you've got no shortage of options to choose from in this department. Yes, they are a bit more expensive side, but they can also double as table décor (which means you may be able to skip the centrepieces). P.S. these also make for great place card displays, if you write your guests names on the pots!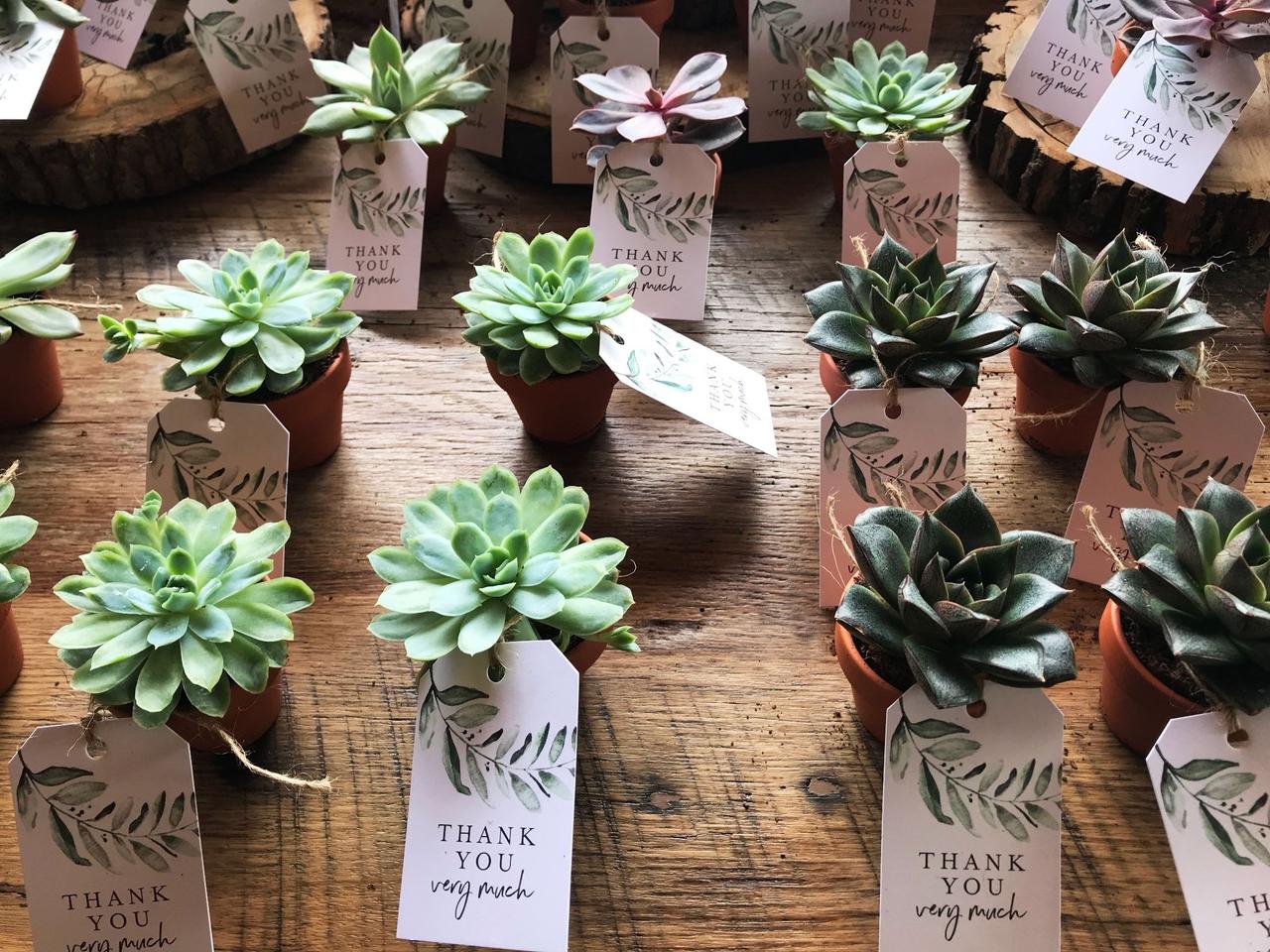 Food
Edible favours are always a crowd-pleaser and can be tailored to fit just about any wedding theme. Going for rustic-chic? Give away reusable glass jars filled with jams, preserves, or syrups. Opting for something elegant? Make sugar cookies and frost them with your monogram or a stylish design. Just about any style can be accommodated and you can even make them yourself (if you're a wiz in the kitchen).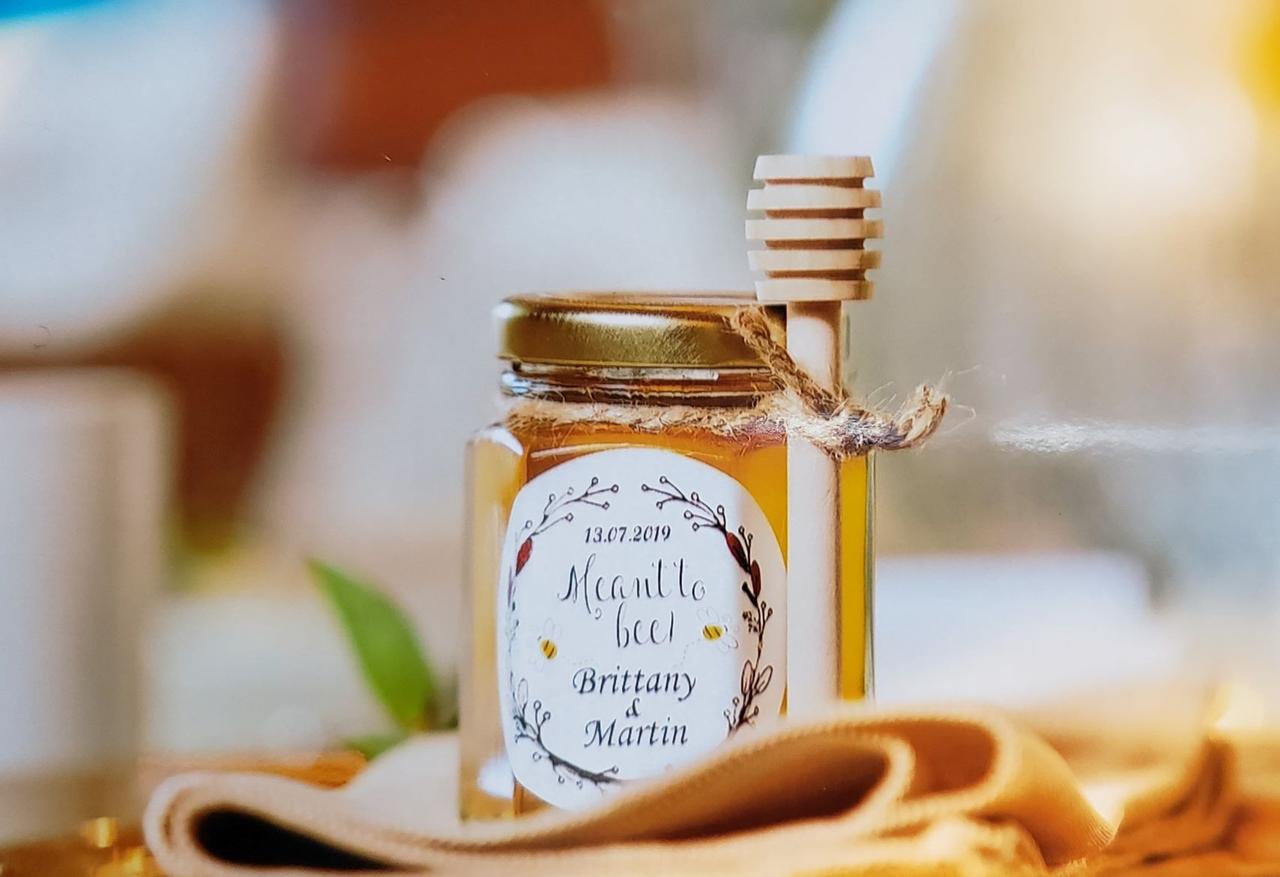 Reusable bags
Make your guests' shopping adventures more eco-friendly by gifting them with reusable tote bags. You'll want to choose a company that uses ethical practices to create their bags and doesn't use any harmful dyes to pretty them up. Also, keep in mind that your friends and family may not want to carry around something with your names all over it, so opt for a more sleek and simple design (you can always sneak your monogram in).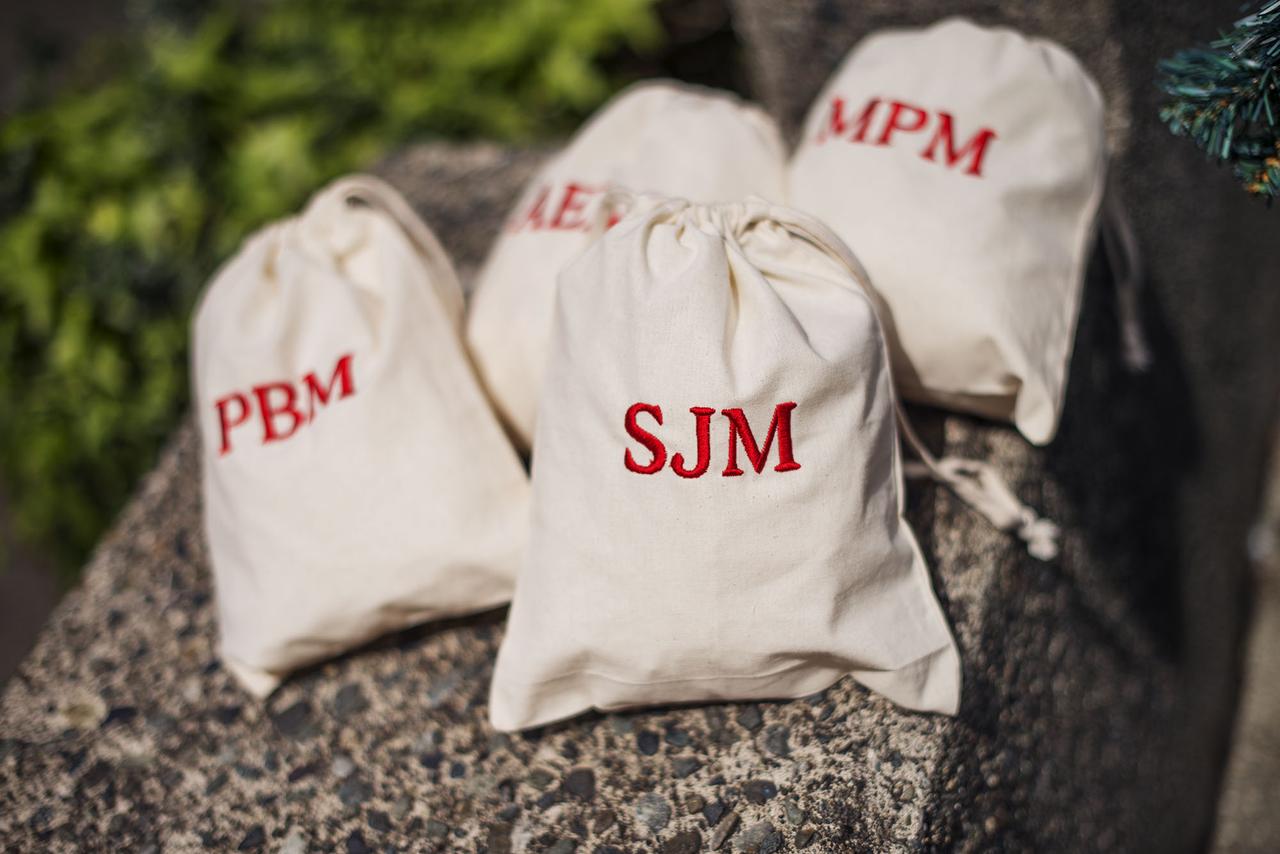 Coasters
Every home needs more coasters, so your guests are bound to love this gift. You can often find options made of recycled materials, but if that's not in the cards, cork and wood are old and faithful eco-friendly options. Not only will they look cute on a coffee table, but they'll ensure that future house guests don't get rings on their furniture (which is a gift that keeps on giving).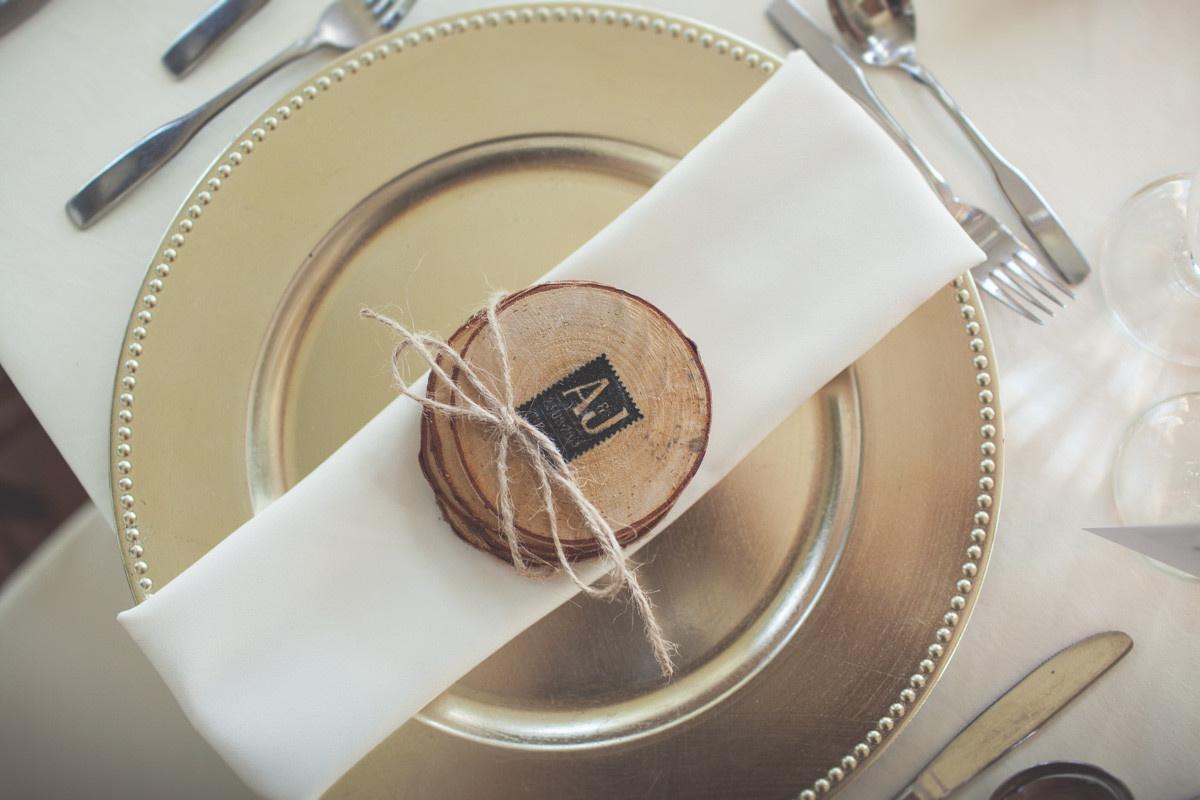 Reusable cutlery sets
Help your guests make their on-the-go meals a bit friendlier to the environment by giving away reusable cutlery sets that they can keep in their cars or bags. There are plenty of sleek stainless steel and bamboo options that come with carrying cases and look a lot nicer than the plastic ones you get at a takeout restaurant.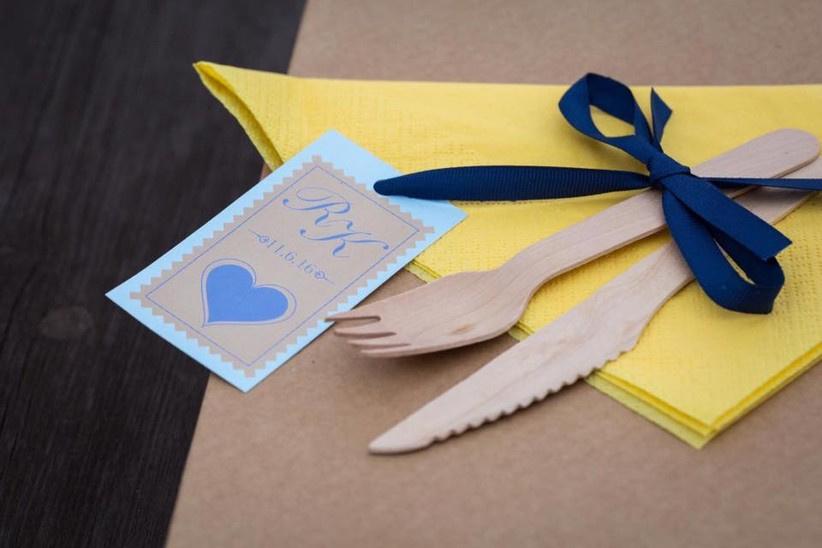 Charitable favours
Don't want to give away physical favours? Good for you, that's probably the most eco-friendly choice of all. Instead, go with charitable wedding favours that match up with your environmental ethics and make a donation in your guests' names (Nature Conservancy Canada, David Suzuki Foundation, Bruce Trail Conservancy, and the World Wildlife Fund are all great options worth considering). You can let them know about their good deeds on a piece of signage in your venue or on your wedding programs.
Find your wedding favours on WeddingWire »