7 Wedding Program Ideas for Every Style of Ceremony
Working on the design for your order of service? Here are some awesome, unique wedding program ideas.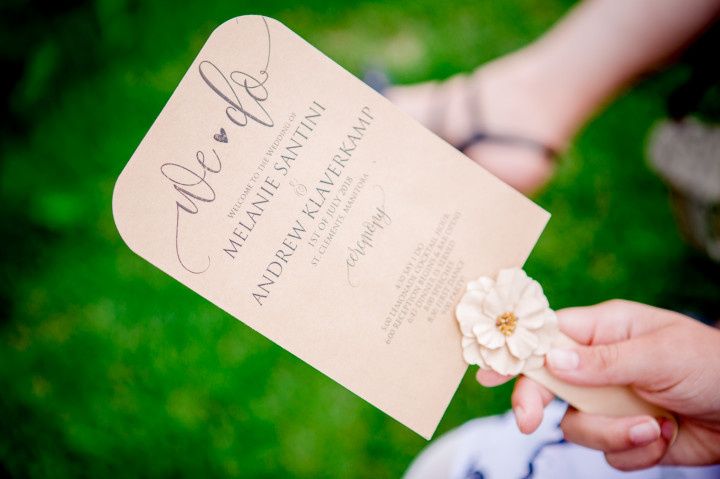 In need of some killer wedding program ideas? We're here to help! Whether you're in the market for some seriously elegant stationery, ultra-vintage leaflets, boho order of service pamphlets or something completely different, this list is sure to help get those creative juices flowing. Remember, you don't have to copy these looks to a T - you can use them as inspo and have your stationer rework them to craft wedding ceremony programs that suit your style perfectly.
Here are wedding program ideas for every style of celebration.
Elegant
Elegant wedding programs are all about luxury. Metallics, simple cursive fonts and a refined design are what you should be aiming for. If you want to go the extra mile, add your wedding monogram or a wax seal to make it a touch more regal.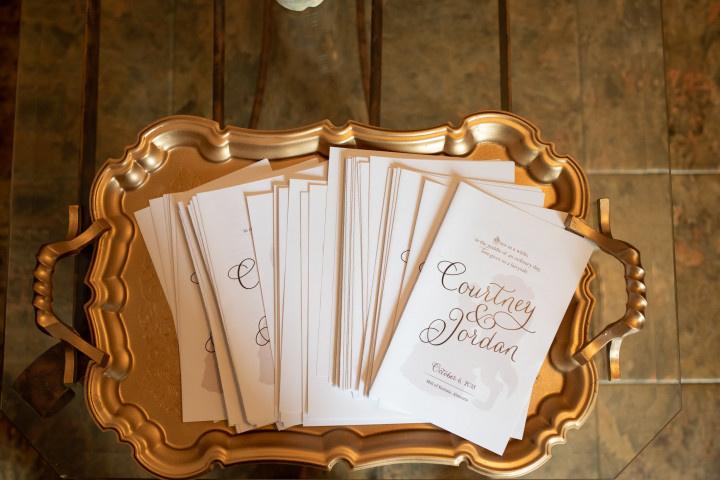 Vintage
On the hunt for a totally original vintage wedding program idea? Skip the paper fans or plain old pamphlets and model your orders of service on an old school newspaper (complete with black and white photos, of course). You get bonus points if you ask your ring bearer to dress up like a newsboy and deliver them to your guests.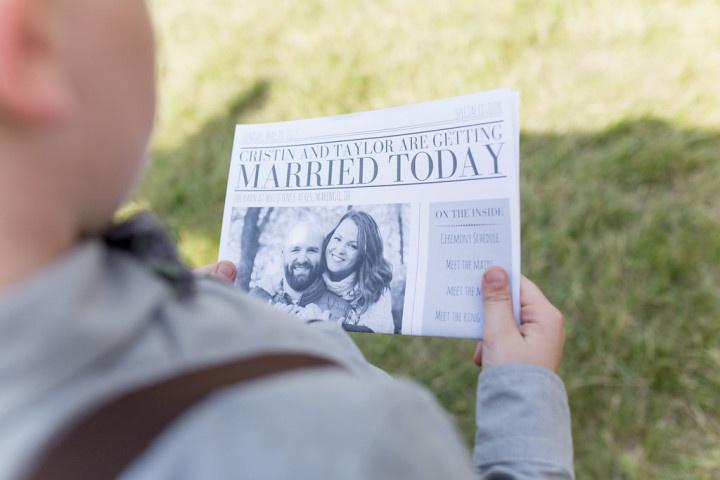 New Age Boho
Adding a healthy dose of florals, greenery and jewel-toned fonts and graphics will make your wedding programs fit your new age bohemian wedding theme a flawlessly. If you want to add even more bells and whistles, geode designs, marble and macrame look awesome, too.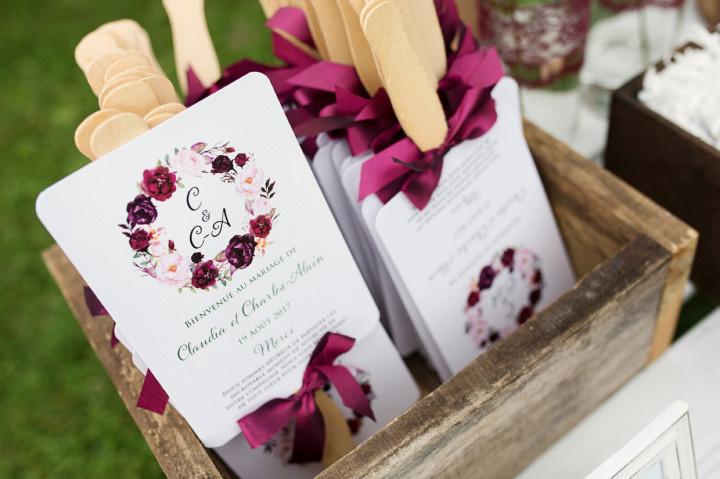 Minimalist
Naturally, when it comes to minimalist wedding program ideas, the sleeker and simpler the design the better. Keep things frill-free and uncluttered by using a basic font - think Arial, Cambria or Helvetica - and next to no graphics. A few geometric designs or a crisp, simple border is all you need.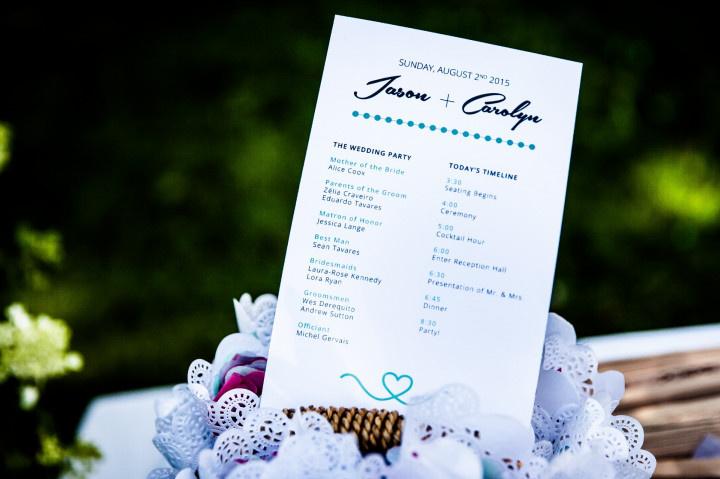 Rustic
If you're looking for a rustic wedding program idea, we've got you covered. Instead of using plain white cards, go with a craft paper base. A loopy font and some fun accents, like frills, florals and vintage stamps, will really take it to the next level, so get creative.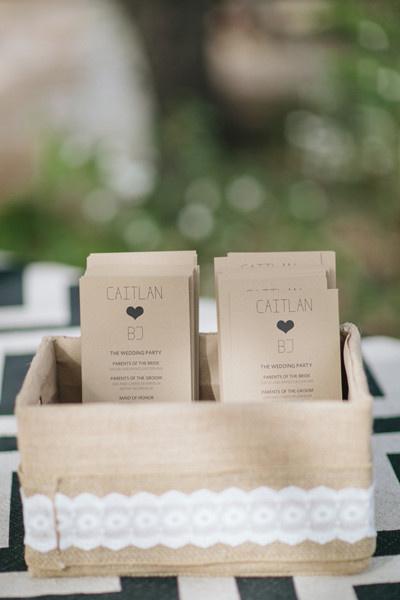 Whimsical
Make wedding program fans pretty and playful with a doodle design of your favourite florals. Couple that with watercolour brushstrokes, a fun, hand-scrawled font and your wedding monogram and you've got the perfect design for your whimsical ceremony.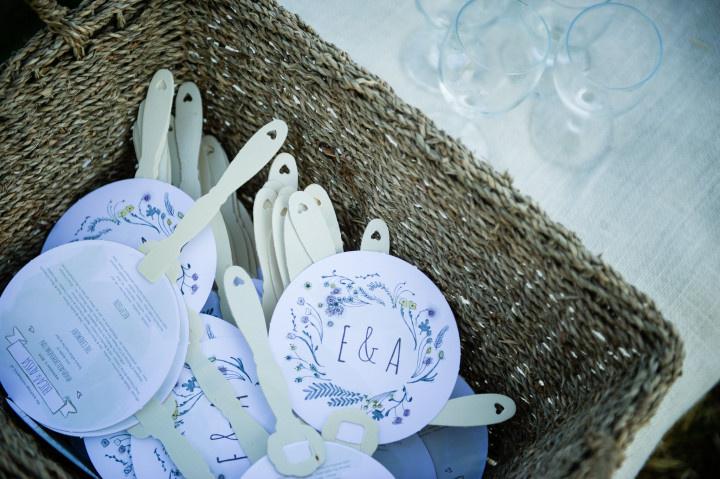 Modern
Give your wedding programs a modern twist by choosing a clean, crisp design surrounded by your favourite photos. Choose your favourite snaps from past vacations, dates, your engagement photoshoot and more. You could also add in pics of your wedding party, so that all your guests know who the VIPs are.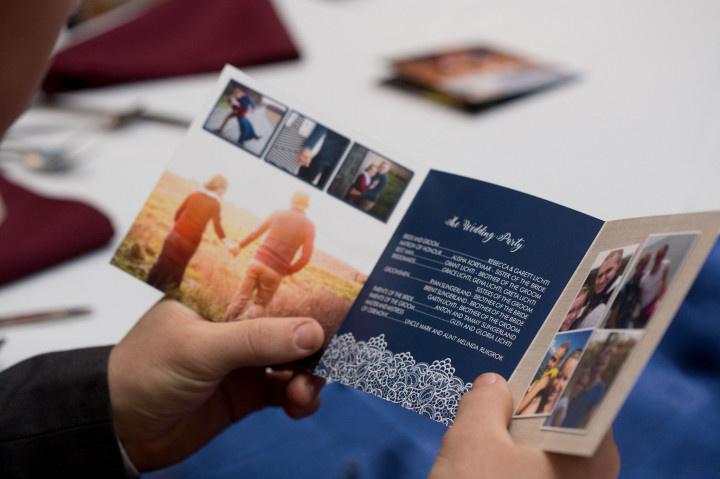 Find your wedding stationery and invitations on WeddingWire »