How to Rock the Geometric Wedding Decor Trend
Love the look of the geometric wedding decor trend? Here are a few awesome ways to work it into your big day.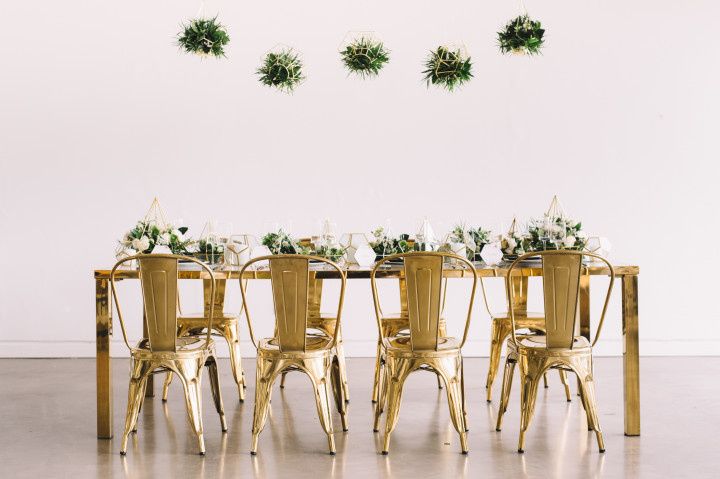 If you've scrolled through wedding pages on Pinterest and Instagram, you're probably well aware of the geometric wedding decor trend. It seems as though couples are working hexagons, pentagons and parallelograms into their decor wherever possible, and we totally love it. We've rounded up a few unique ways to work it into your wedding, so that you can totally nail this style.
Here's how to rock the geometric wedding decor trend.
Invitations
Let your guests know the vibe of your wedding from the get-go with some geometric invitations. We suggest adding fun shapes to all your stationery, from your ceremony programs to your place cards to tie everything together when your big day arrives.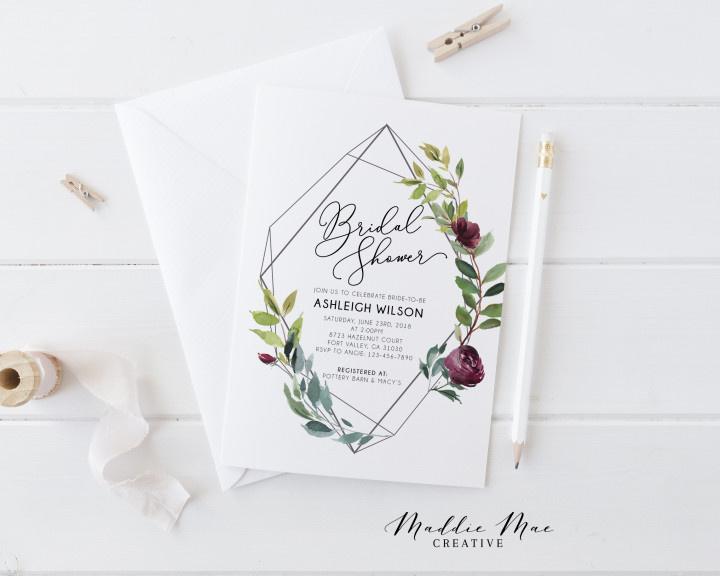 Altar
Looking to spruce up your altar? Give the place where you say your vows a sleek and modern twist with a geometric arch. You can totally add flowers, linens and other decorative accents if you don't love the minimalist look.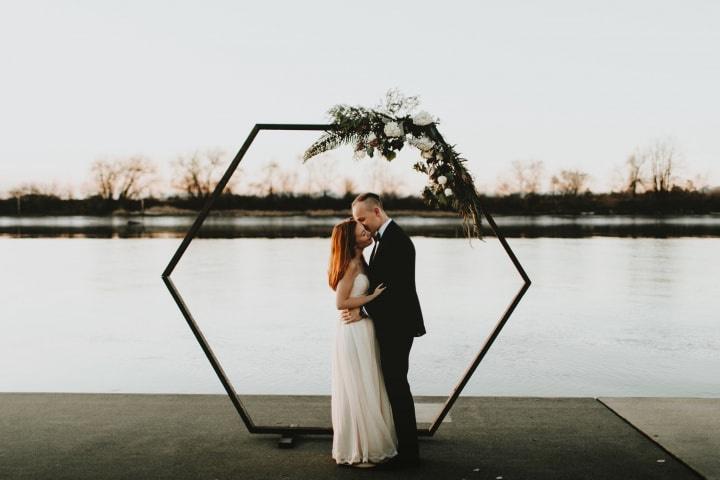 Place Settings
Plain white plates are fine, but if you're looking for something more eye-catching, we suggest embracing the geometric wedding decor trend with patterned dinnerware. Instead of making your place settings 100% geometric go with one statement item, like a placemat, charger or plate. This will ensure that they don't look too busy and save you money (bold pieces tend to be more expensive than generic ones).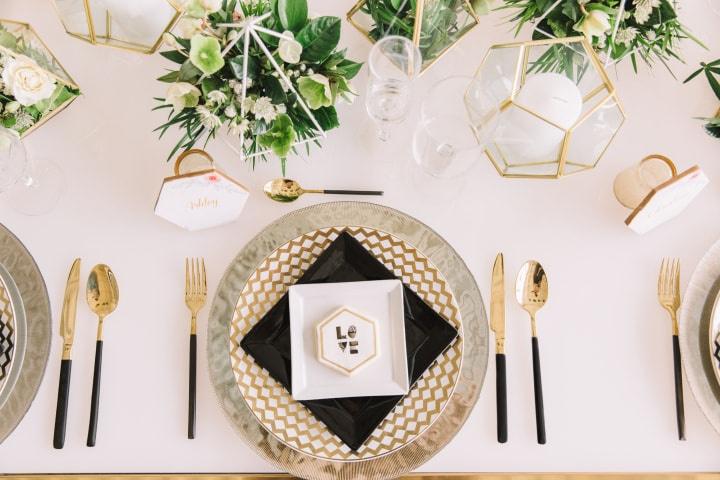 Centerpieces
If hurricane vases, mason jars and votives just aren't for you, try something a bit more interesting like these geometric planters. They're pretty stunning on their own, so you really don't have to go overboard with your flowers and fillers (though bold bouquets do look awesome in them).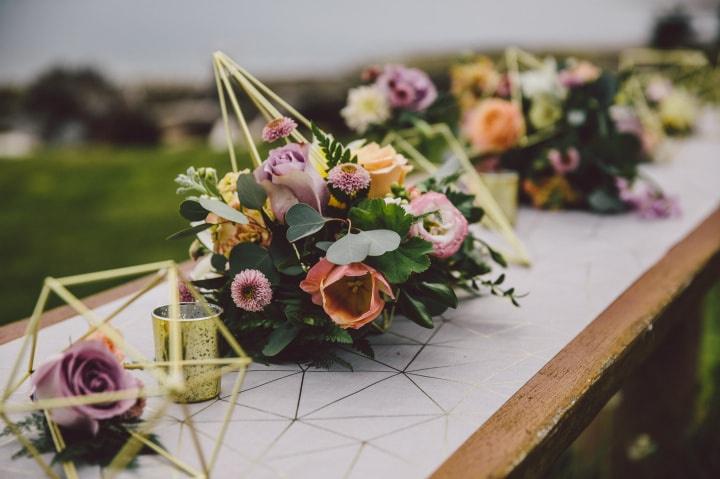 Wall Accents
Think the walls of your wedding venue are looking a little bare? Spruce them up with some geometric wedding decor, like these floral hoops. If you don't want to purchase or rent them, it's an easy DIY project that only requires a few hula hoops and a bit of metallic spray paint.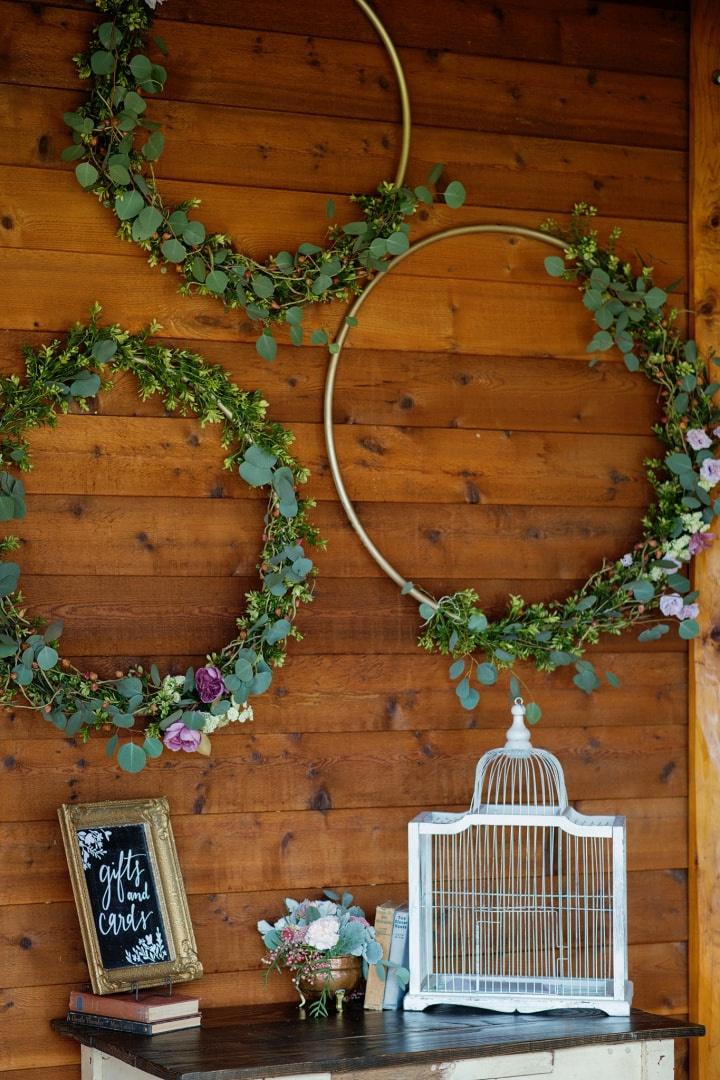 Hanging Planters
Give your wedding a bit more flower power by adding some geometric hanging planters around your venue. You can use pieces that match your wedding colours, opt for flashy metallic ones or do a neutral style (if you want a more understated look). We recommend putting them overtop of your head table (or sweetheart table) to really make it stand out.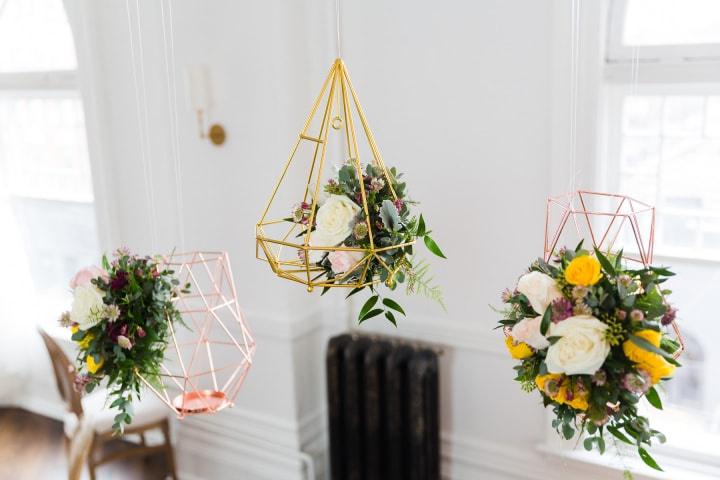 Cake
Your wedding cake is as much a part of your decor as anything else on this list - seriously, your baker doesn't spend hours and hours perfecting the look of your star confection to have it not be shown off! - so shake things up with your design. You can go all out and have the tiers of your cake made in unique shapes, like hexagons and trapezoids, or ask your baker to etch a few geometric drawings right onto your cake, either way it'll look amazing. P.S. adding some geometric cookies to your dessert table wouldn't hurt either!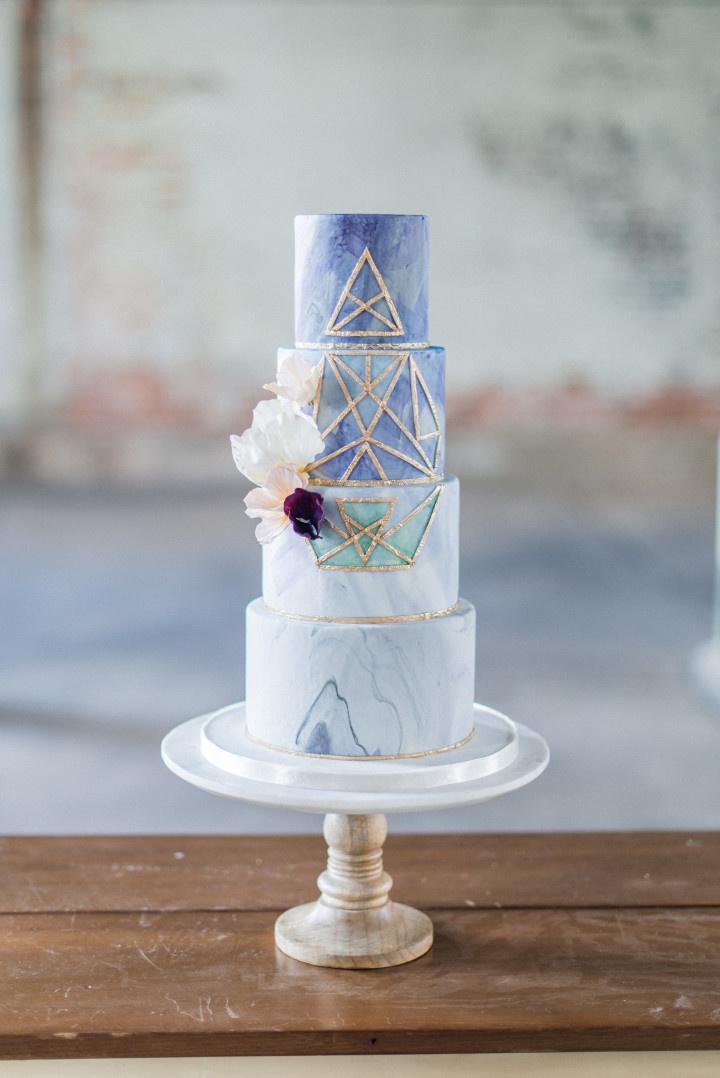 For more geometric wedding decor ideas, consult with wedding experts on WeddingWire. »