12 Expert Tips on Planning a Micro Wedding
Planning a micro wedding during Covid-19? Here are the expert tips you need to know to host a safe and memorable celebration.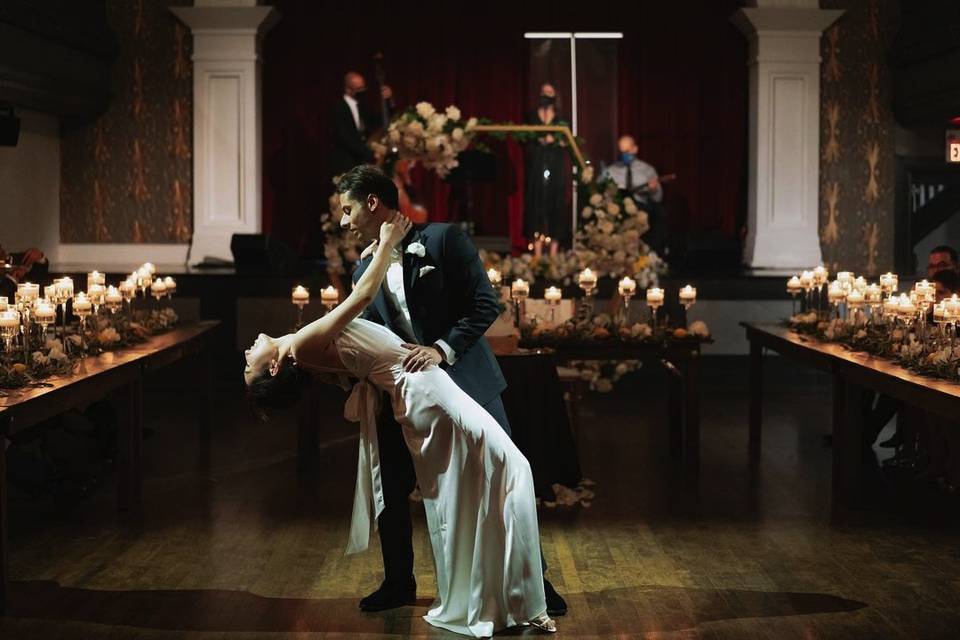 A micro wedding, with a guest count of up to 50 people, is a popular choice for couples these days. Even before the Covid-19 pandemic, the concept was starting to gain traction. Why, you ask? There are a few reasons for this emerging wedding trend including the desire for a more intimate and personalized wedding experience, the need for a more budget-friendly option, and, the interest in a simpler, less time-consuming planning process—more guests means more time and money.
With the pandemic putting a limit on both guest counts and travel, a micro wedding has become the only choice for many couples deciding to tie the knot in 2020 and 2021. Even if it's not what you'd imagined for your big day, a micro wedding can be fabulous—think quality over quantity. We reached out to a variety of wedding vendors across Canada to get their top tips for planning a small soiree.
Here are expert tips on planning a micro wedding during Covid-19.
Rethink venue capacity
If you're planning a micro wedding during Covid, you'll need a venue with a capacity of about 2 to 3 times your guest count to allow for social distancing. If you already had a venue booked prior to Covid-19 based on a larger guest count, you could still use that venue for a micro wedding. Kayla English of Airside Event Spaces in Abbotsford, B.C. says, "Booking a larger space to host a smaller crowd comes with plenty of perks. Setting up a ceremony and reception area in the same space eliminates the need for a room flip or additional rental space. More elbow room allows for more creativity and fun decor options. We have successfully hosted beautiful micro weddings in our renovated aircraft hangar."
Explore outdoor options
Ask the venue about outdoor wedding spaces—many have come up with new open-air options during the pandemic. Emily Ronzio of Langdon Hall Country House Hotel & Spa in Kitchener, Ontario explains, "Our largest event space, the Firshade Room, includes the use of our outdoor wooden pavilion, the Summer House. Pre-Covid, the ceremony would occur in the Summer House with dinner inside in the Firshade Room. Last year —and this year as well—most of our couples plan to have the dinner outdoors in the Summer House, with the ceremony on the lawns. The Summer House has a full roof, so even in the rain we can host the dinner outdoors. It also has a wood-burning fireplace built into the wall and we have heaters we will set up throughout the space on the cooler nights. Guests are certainly feeling more comfortable with being outside for the duration of the event."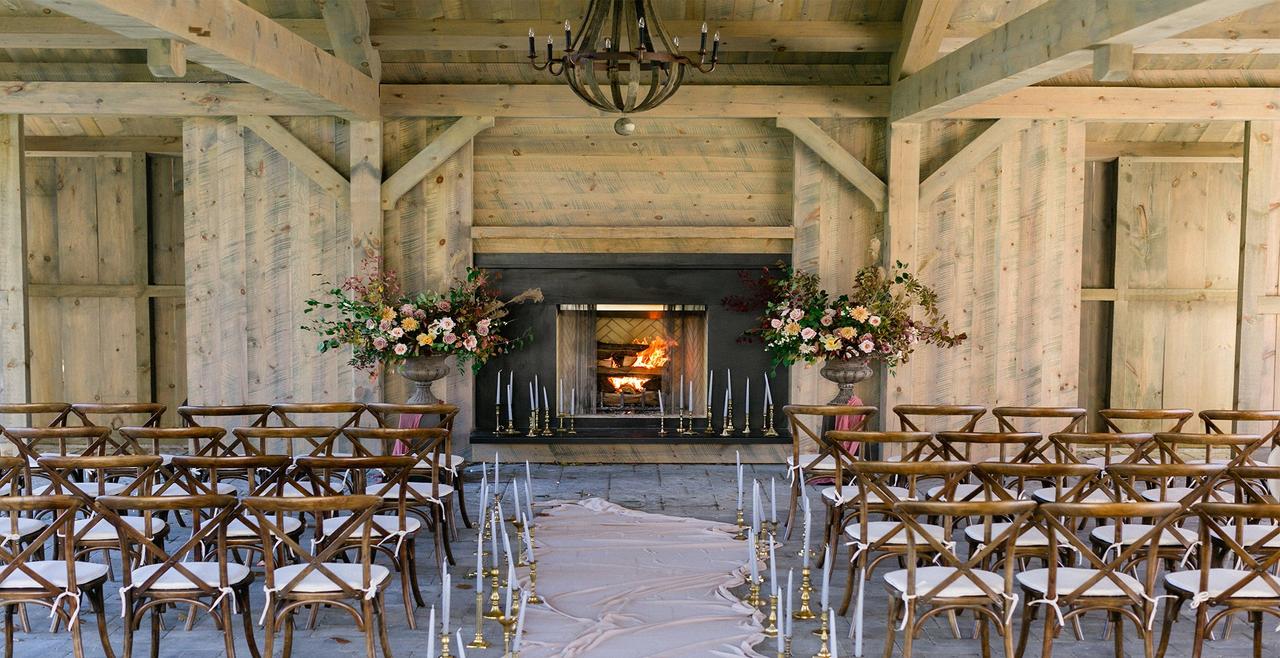 Hire live entertainment
An intimate wedding really lends itself to live music. According to Tiffany Hanus, of The Tiffany Hanus Jazz Trio, "This past year, several couples have reached out to us due to a change in their plans. With a smaller guest count and the typical DJ dance party a no-go, they decided to redirect some of their wedding budget towards live music. Many couples concluded that with guests unable to mingle and seated within their respective bubbles, they should hire live entertainment to make the evening special and enjoyable. We've played at small wedding ceremonies, socially distanced cocktail hours and micro weddings this past year. Each of these celebrations were very special and joyful, even during this difficult time."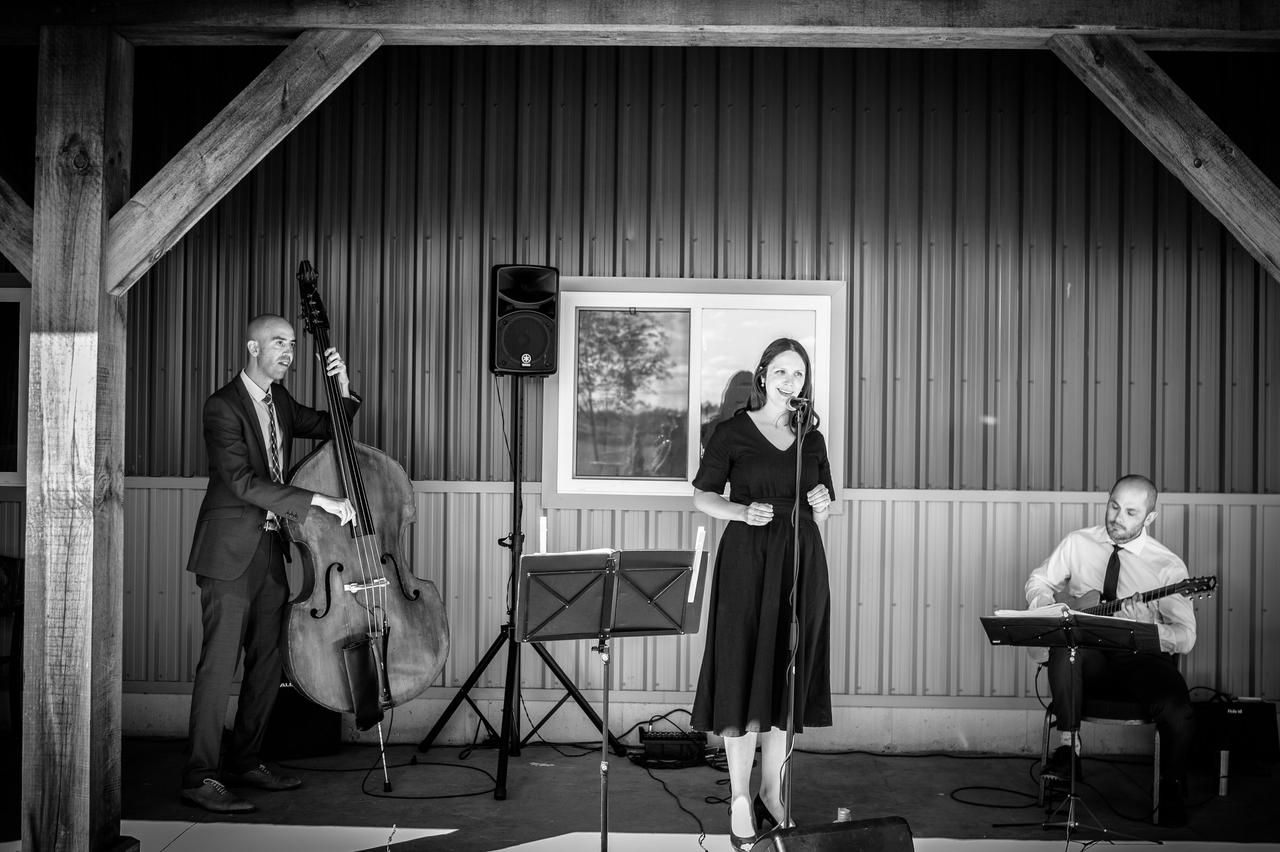 Stay flexible
Vendors and venues are working closely with their couples to adapt plans. According to Colleen O'Farrell of
Foxglove Flowers
in Victoria, B.C., "This past year has been a challenging one, for everyone on so many levels but my heart goes out to couples planning their wedding during this time. So many have switched their dates 2, 3, 4 and sometimes even 5 times with the continually changing health guidelines. For our floral business, I think the biggest change has been adapting the original floral and decor plans, sometimes to a totally different season—we try to maintain the original look and feel while having to swap out entire lists of seasonally available products for new ones."
Reallocate your budget
From flowers to cakes, the typical wedding budget is being reallocated for a micro wedding. For example, Colleen O'Farrell of Foxglove Flowers says, "We are reallocating the funds from bridesmaids bouquets and table centres into arch florals, backdrops and elaborate table florals for many brides. That said, a few events earlier during Covid when 50-people weddings were still allowed, we actually had to increase table numbers as we were only allowed a maximum of 4 people at a table. When this was happening we were having to stretch budgets."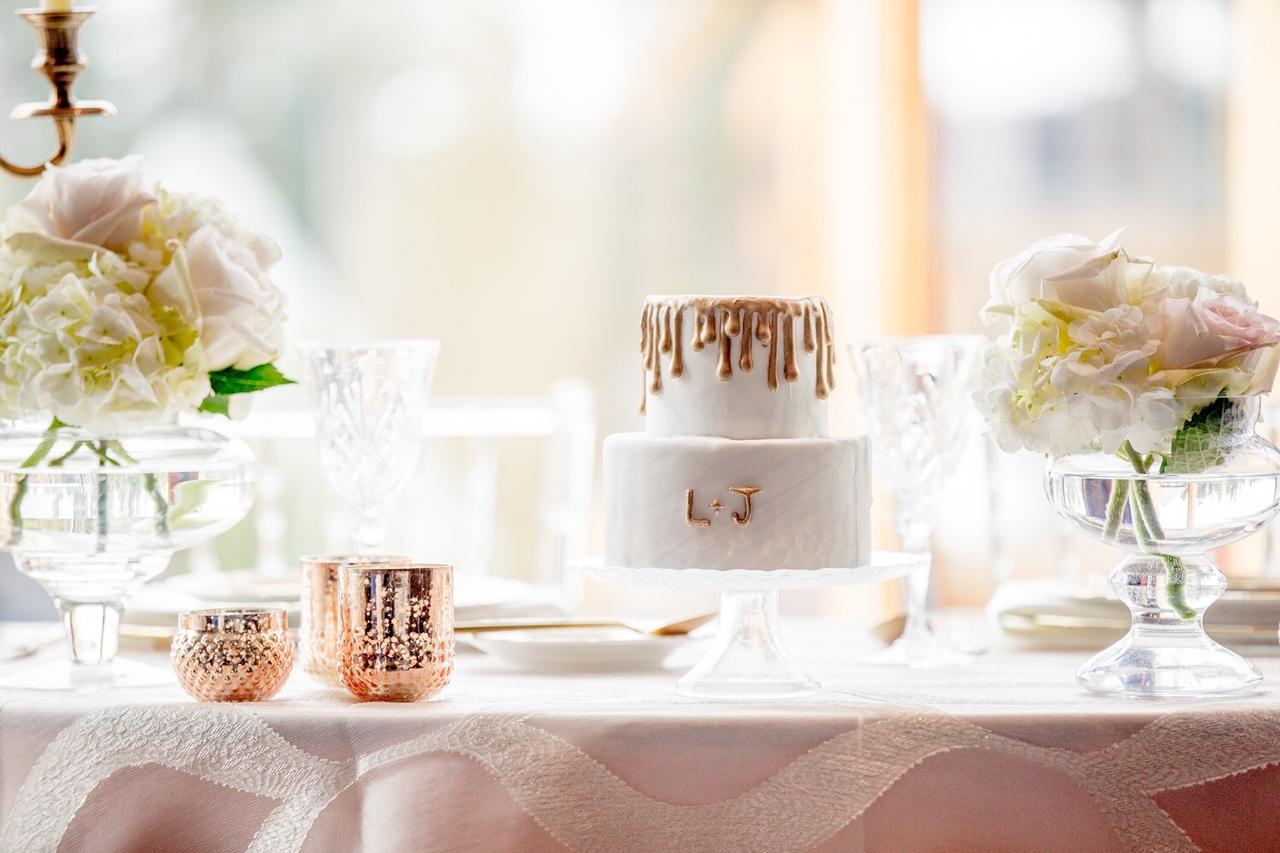 Keep guests warm and sheltered
Backyards, venue patios and wedding tents have become viable options for micro weddings during Covid-19 restrictions, but if you're planning an outdoor event don't forget to keep everyone in attendance warm and sheltered, especially in early spring and late fall. Add space heaters, blankets, umbrellas and warm beverages to your list so all your friends, family and vendors are comfortable during your event. "If you're planning an open-air celebration, always have a plan B for your ceremony in case of bad weather," advises Kaitlyn DeGrasse, from Special Event Rentals in Edmonton, Alberta. "It can include having an additional tent to cover the ceremony location or planning ways to do your ceremony under your reception tent."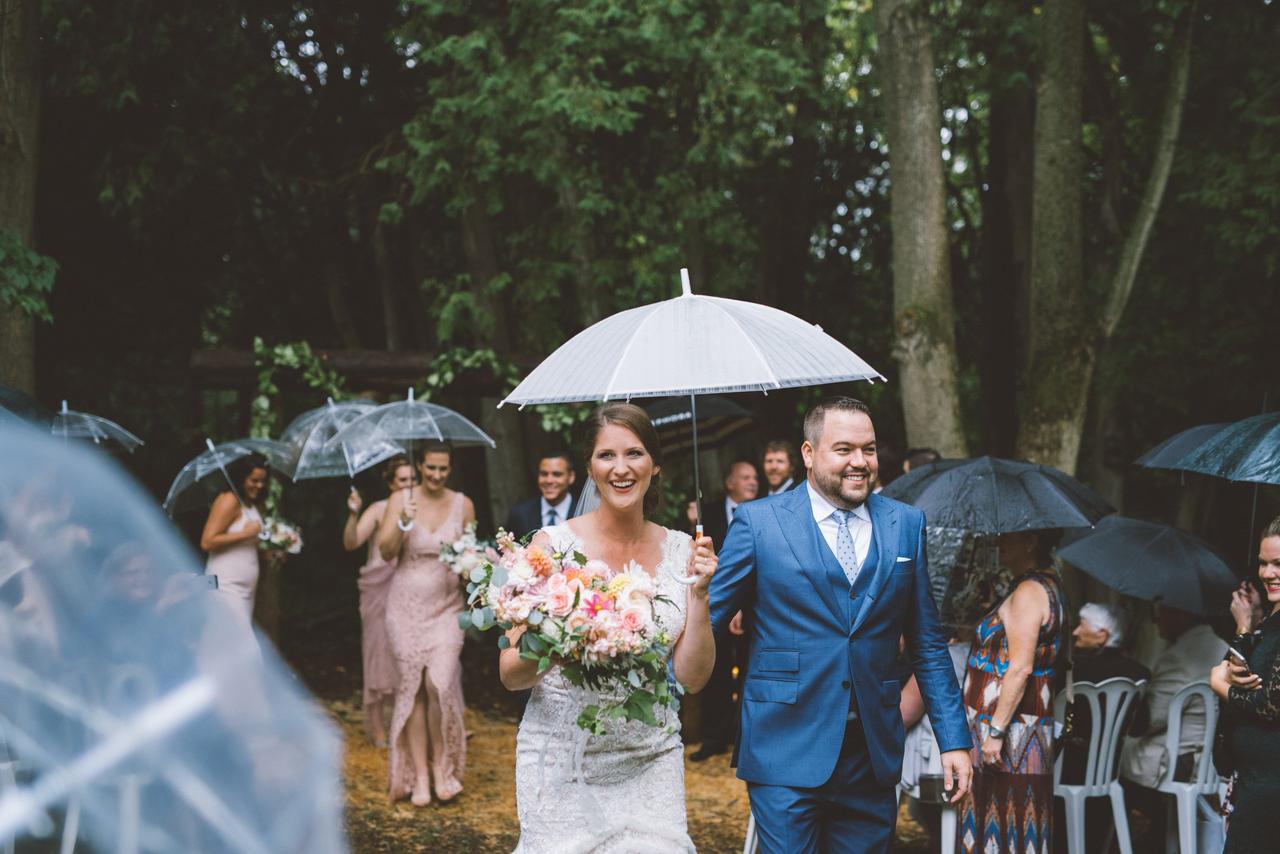 Hire a wedding tent specialist
"When it comes to renting a wedding tent, you are creating a venue from the ground up," adds Kaitlyn. "The most important advice I have for couples planning a micro wedding, or any wedding for that matter, is to hire an expert team. Work with a company that specializes in tents. With so many logistical factors, don't leave your wedding to chance with someone who lacks experience." She also reminds couples to consider portable toilets, flooring and creative lighting options for their wedding tent.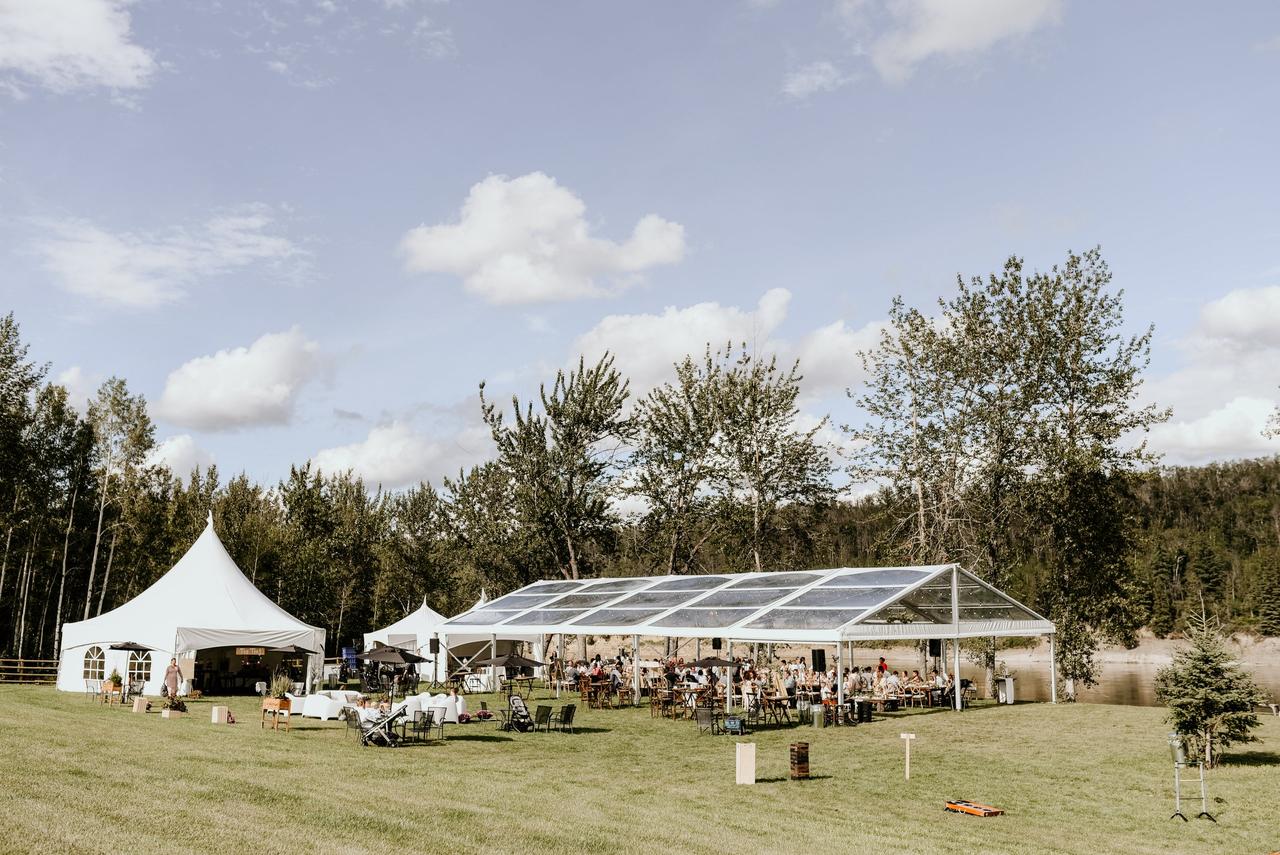 Book a micro wedding package
Speaking of an expert team, if a simplified planning experience is on the top of your priority list, there are dedicated micro wedding planning companies, such as Toronto Micro Weddings. They offer all-inclusive packages that are budget-friendly and cover everything from the venue and officiant to the decor and photography. "All of the elements of our weddings are curated and designed by local artists to create the couple's dream day. We want our micro weddings to be personal and reflect who they are as a couple," says Tiffany MacIsaac, Curator of Toronto Micro Weddings.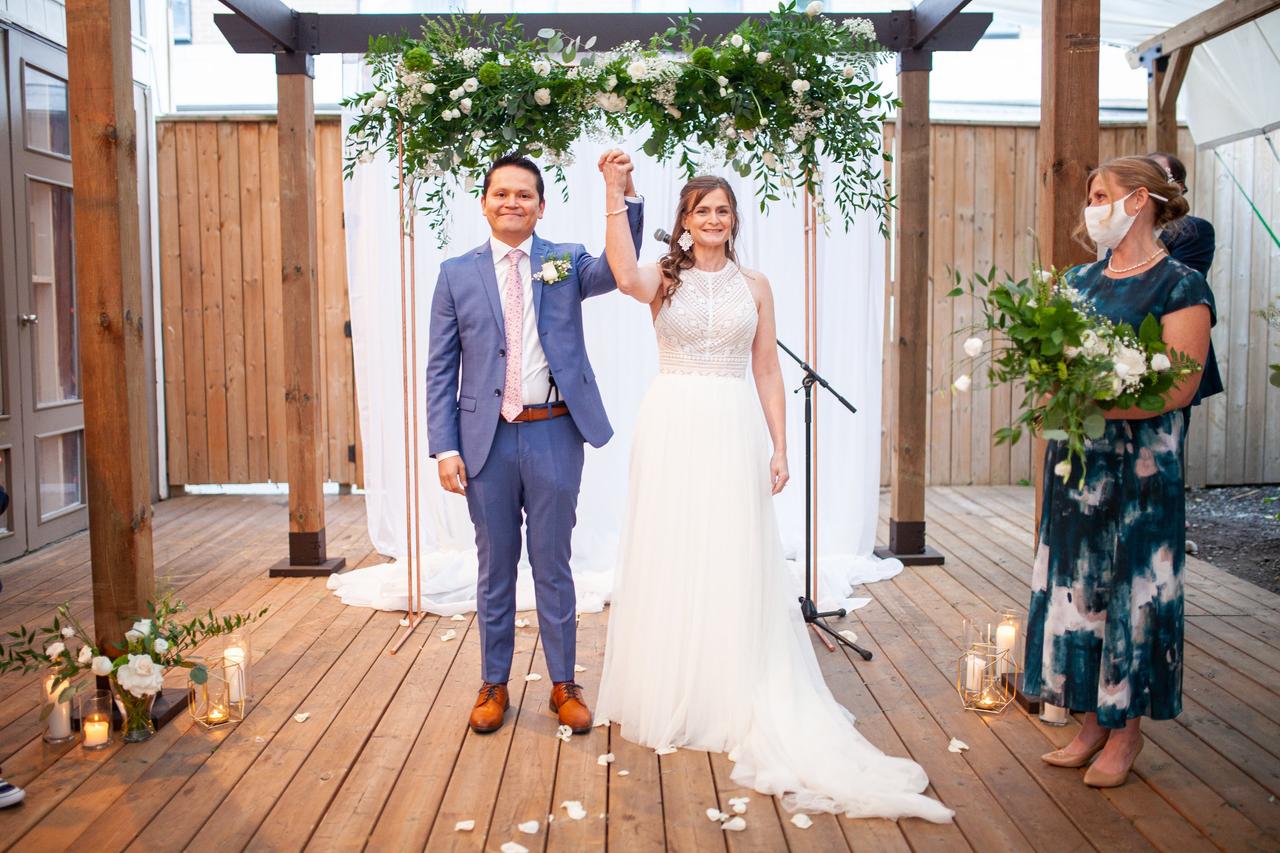 Focus on the sit-down dinner
Emily Ronzio from Langdon Hall explains, "The smaller wedding celebrations have certainly helped couples to have a more intimate event with their closest family and friends. With a shorter time frame on the day-of and fewer guests, many of our couples have shown more of an emphasis on the dinner, by adding additional courses or some wine pairings. With the requirements of having to sit when eating or drinking and no dancing, this helps to move the focus to dinner being the main event."
Tiffany MacIsaac of Toronto Micro Weddings agrees, "Food is love and understood in every language. Micro weddings allow couples to offer their guests a more refined and unique food experience. Roast chicken with dried rosemary for 150 sounds delicious until you are presented with the choice of Poached Salmon with sunchoke veloute, sunflower seed and horseradish or Mushroom Ravioli with black garlic, hazelnut, and 36-month aged parmesan prepared live by a Michelin trained chef. The synchronized service and presentation create a memorable dining experience for your guests."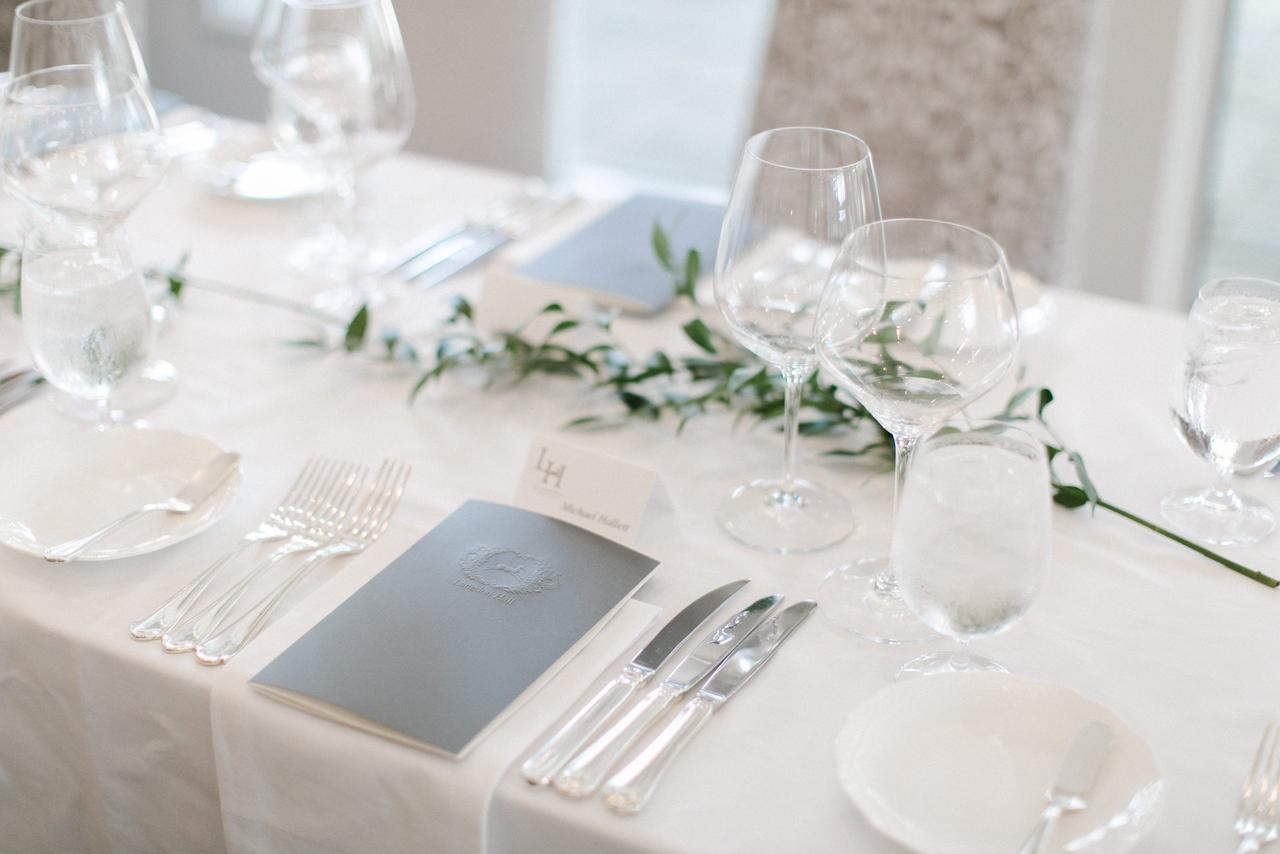 Create an incredible guest experience
Kaitlyn DeGrasse, from Special Event Rentals in Edmonton says, "Micro weddings are now on-trend, and it is not just because of Covid. Many brides and grooms discover that their dream wedding can come true without cutting corners. We all know the cost of the wedding increases as you add more guests. Couples planning a micro wedding do not need to compromise their overall vision due to budget. They now have the opportunity (or excuse) to create the wedding of their dreams without breaking the bank. We are seeing couples allocate more budget to decorate and elevate their wedding ceremony and reception with rentals. They are pushing the boundaries to create an unforgettable experience and unique touches that haven't been done before through our rental inventory."
Colleen O'Farrell of Foxglove Flowers adds, "I think having a stunning backdrop for the ceremony is an absolute must! The events are micro but it doesn't have to feel small or insignificant. It is still after all your wedding day! Just because you can't have all your loved ones in physical attendance doesn't mean they can't be present via Zoom or FaceTime, and setting the stage for those not in attendance becomes very important."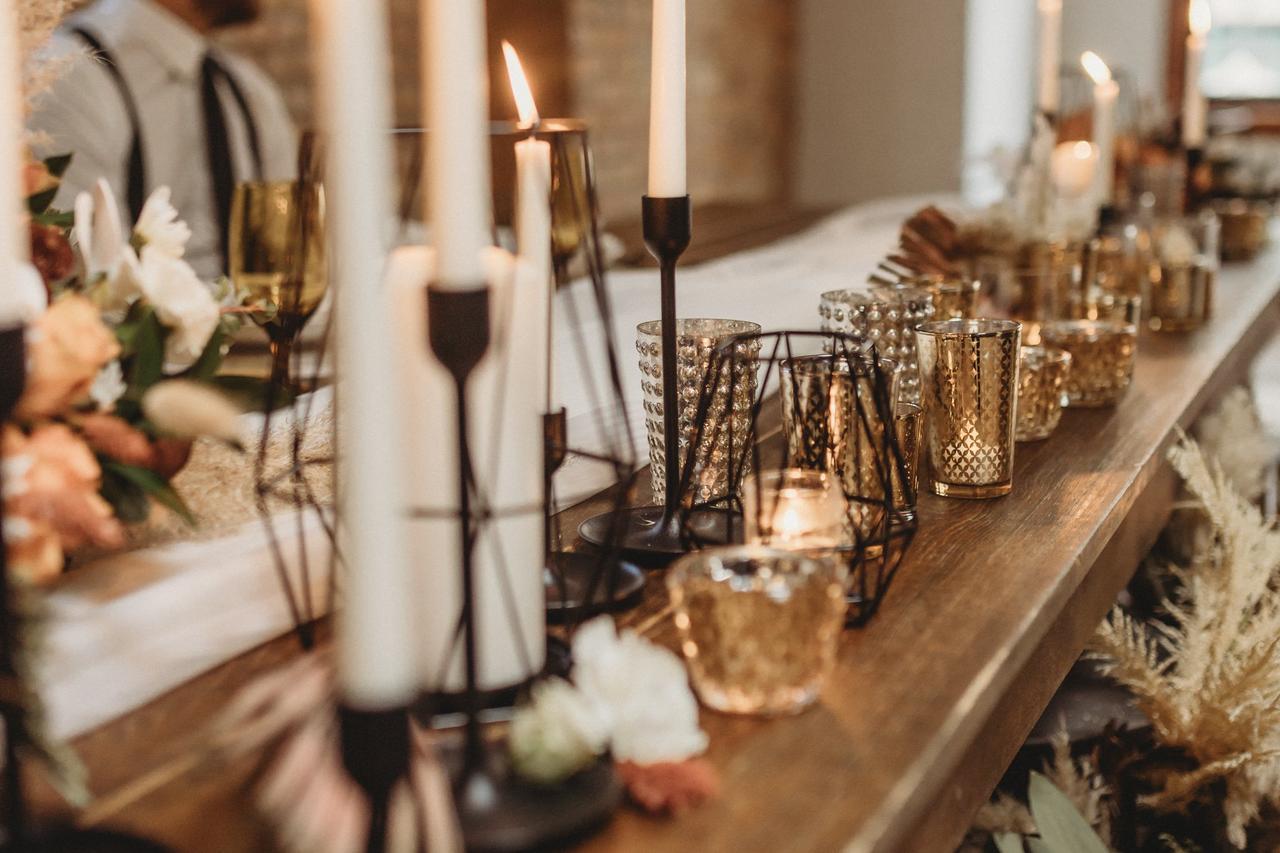 Include a virtual component
On the topic of virtual weddings, Emily Ronzio from Langdon Hall notes, "The majority of our couples have included a virtual component to their celebration. As for many, Zoom has become very popular during Covid and is a great way to include guests who aren't able to attend to still be a part of the celebration."
In fact, new companies are emerging that specialize in wedding livestreams, such as Dream Streams, founded by Camesha and Rovonn Russell, a couple who had to re-plan their own wedding in the midst of Covid. Camesha explains, "Rovonn has been a professional videographer for eight years and figured out the best way to livestream our wedding—that led to the launch of Dream Streams. Our service is elevating the livestream wedding capture from an informal handheld iPhone or camera on a tripod, to a professionally produced livestream experience for virtual guests to really enjoy."
Their service includes two cameras, a video intro, slideshow, an unlimited number of viewers, live interactions between couples and virtual guests and a keepsake recording. "We will use any platform, but these days we're finding couples are opting for YouTube Live for a more streamlined presentation," noting that for some people, Zoom can be a little too chaotic. She advises, "We believe the keys to a successful wedding livestream include a well thought out game plan; excellent sound so guests can clearly hear the ceremony, vows and speeches; high-quality cameras so that everyone gets a good look at the couple and venue; and, reliable, high-speed WIFI so the stream is successfully distributed."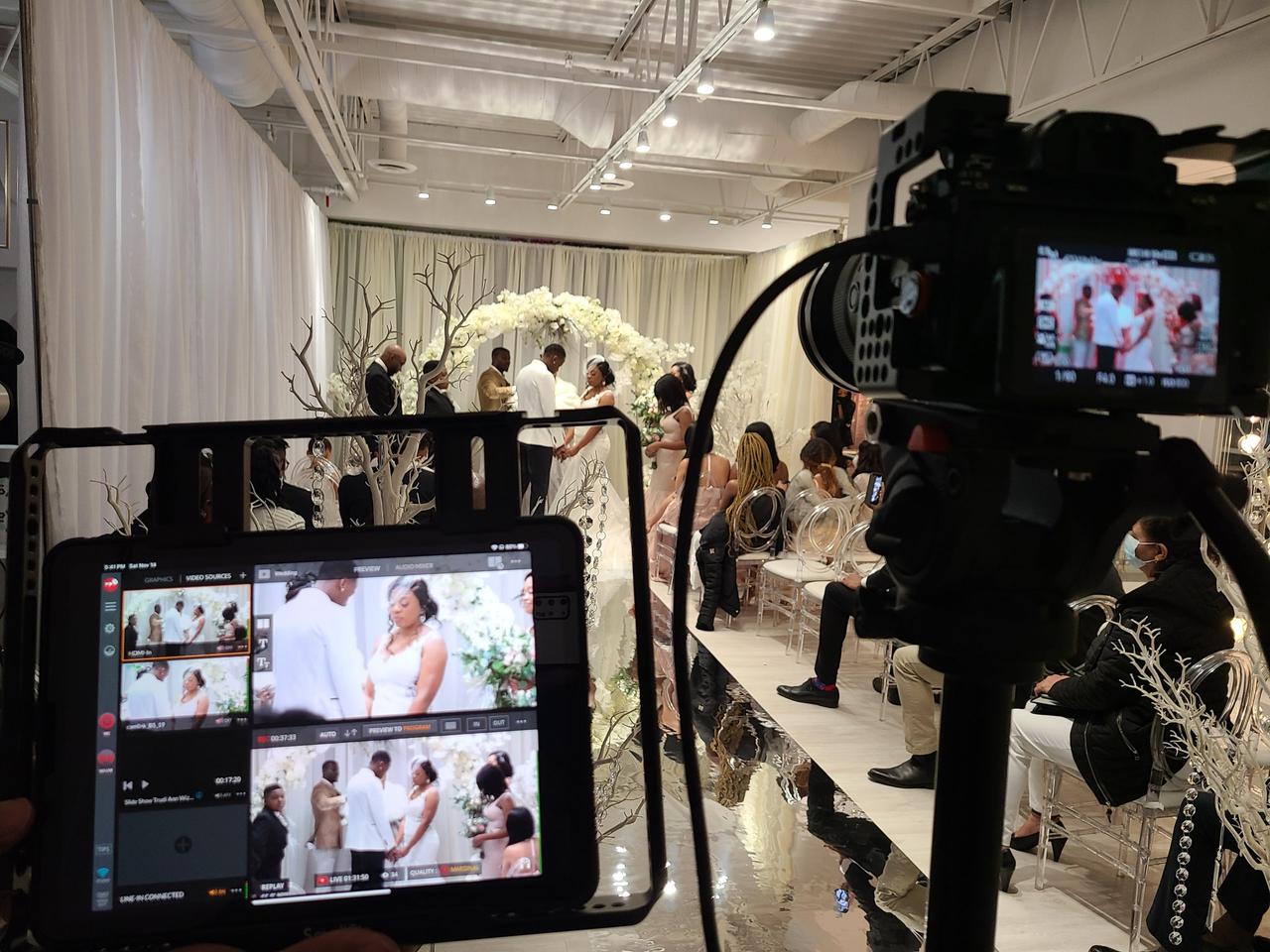 According to Tiffany MacIsaac of Toronto Micro Weddings, "Some of our couples choose to elevate the virtual guest experience by sending gift baskets to the Zoom guests prior to the wedding. Each basket includes a small bottle of champagne or sparkling wine, a sweet treat, wedding favour and a handwritten note. The celebratory toast comes alive with all of the wedding guests, no matter where they are in the world."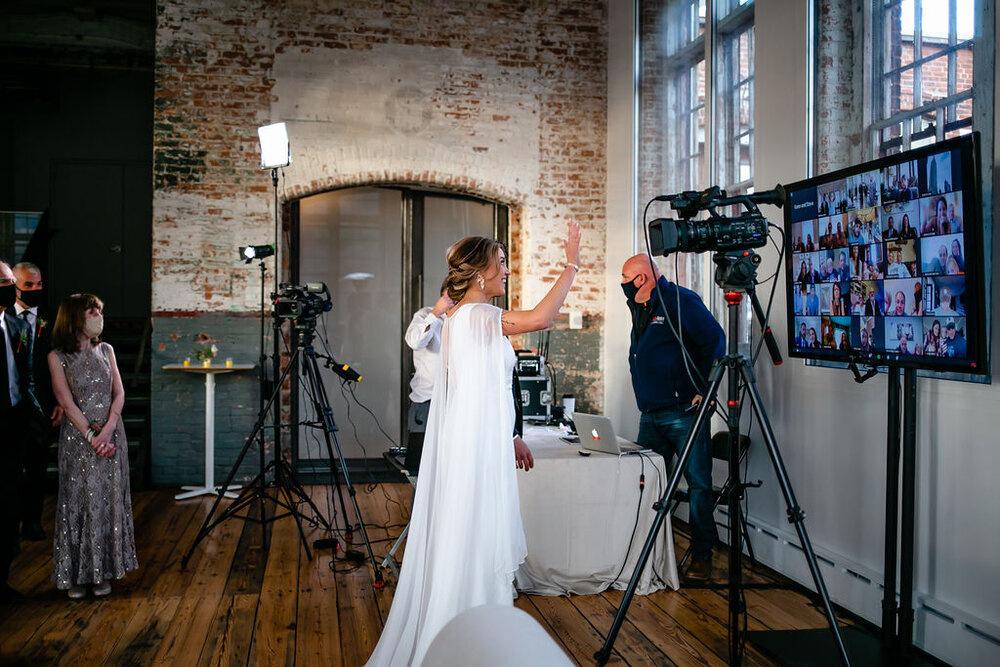 Add special touches
We asked our experts to suggest micro wedding ideas to make an intimate gathering special. Here's what they had to say:
"One of our clients had booked a large hall but had to reduce their guest count due to Covid. They took advantage of the extra space and surprised guests with a choreographed first dance—sashaying across the floor as we performed on stage. The moment was truly magical!" — Tiffany Hanus, The Tiffany Hanus Jazz Trio (Pictured at top.)
"I love the idea of incorporating something special into the florals from loved ones that can't be there due to physical distancing and health regulations. It may be a locket from grandma that we attach to the handle of the bouquet, a ribbon from mom's wedding dress that we use in the bouquet or even just the varieties of flowers that they love and cherish to help bring them to mind on the special day." — Colleen O'Farrell, Foxglove Flowers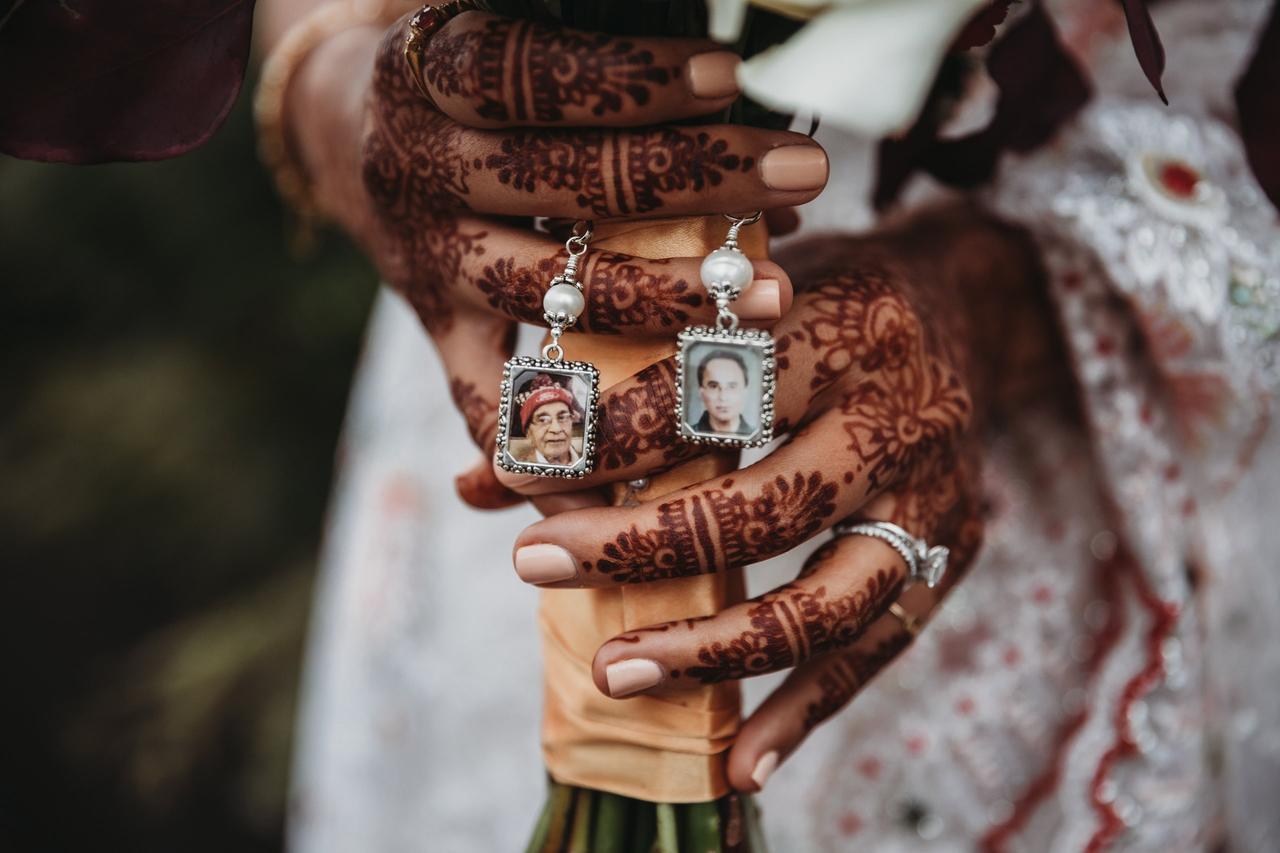 "A crowded dance floor may be illegal during a pandemic but that simply opens the door to creativity. Outside-the-box thinking will allow your guests an opportunity to experience the vast network of talent that thrives in the city. Add a live harpist to the ceremony, an artist to draw live, or perhaps, a comedian. Give your guests an opportunity to explore interesting venues such as arcades, museums, or other spaces that they may not discover on their own." — Tiffany MacIsaac, Toronto Micro Weddings
"There are countless ways to make an intimate gathering special, but one of our favourites would be candlelight. There is something about a burning flame that is downright gorgeous! The soft flickering candlelight creates a romantic and intimate atmosphere. These days, with the help of Pinterest, there are endless options when it comes to candlelight. White taper candles are a classic choice, cylinder vases filled with water and floating candles are the most popular." — Kaitlyn DeGrasse, Special Event Rentals
"Adding personal touches is always a nice idea – personalized menus, handwritten invitations, special welcome gifts in guests' rooms. For entertainment, having a live musician so it can feel like a private concert and including some fun lawn games for a cocktail reception are popular options." — Emily Ronzio, Langdon Hall Country House Hotel & Spa
A note to our couples planning a wedding during Covid-19: we've opened up a dedicated hotline to answer any and all wedding planning questions that you may have – (833) 998-2865 or help@weddingwire.com