How to Work Social Distancing Into Your Wedding Plans
Here are some tips to help you reimagine your wedding in the midst of COVID-19 and minimize contact at a social celebration.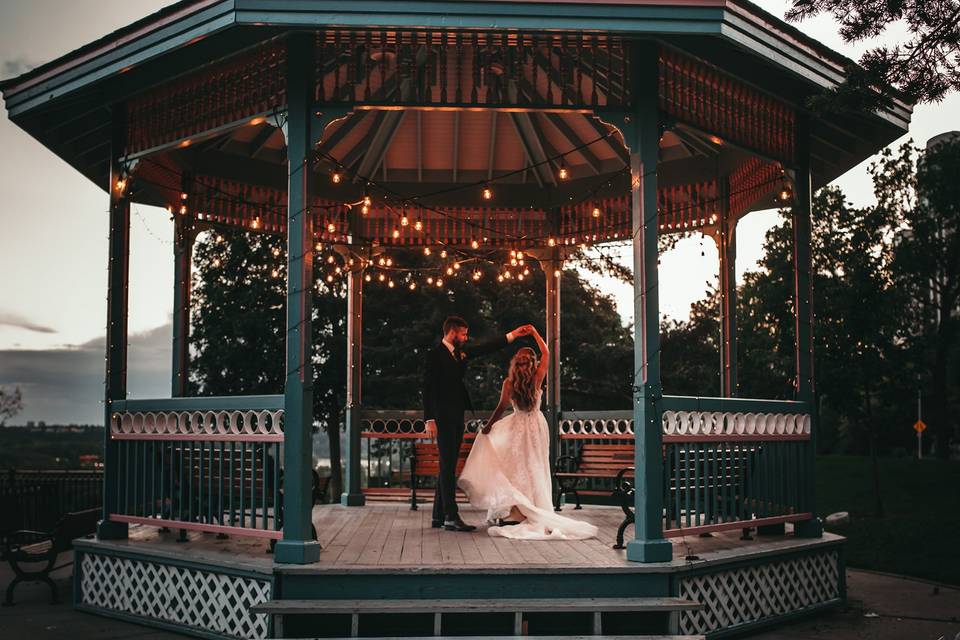 Weddings are supposed to be intimate, filled with hugs and kisses, and so preventing person-to-person contact will be hard—like really hard. If the COVID-19 event restrictions are gradually lifted and you are able to proceed with your wedding, you'll likely need to make some adjustments. By the time your wedding day rolls around, you and your guests will probably be used to this new normal—no hugs, no kisses, no handshakes, and keeping a safe distance—but the celebration can be filled with love.
Government health officials warn that weddings are the types of events that create a high risk for the spread of the coronavirus, so until we achieve herd immunity with vaccines, you will need to modify your upcoming wedding plans to reduce the risk of spread—that may involve a postponement, a micro wedding, or, in a best-case scenario, a change to your wedding format—we're talking everything from shift weddings to satellite dance floors. While we don't have a crystal ball for how life in Canada will unfold, we have put lots of ideas together to help you reimagine your wedding and guest experience, take health and safety precautions and minimize contact at your social gathering in the midst of COVID. P.S. We've also put together this covid wedding glossary with all the terms you need to know.
Here's how to work social distancing into your wedding plans during COVID-19.
Guest Count
Remember when events were limited to 50 people? Will current restrictions of five people be opened up to allow 50+ people to gather this summer? Given that international and interprovincial travel could also be limited for some time, your guest list may be reduced organically to fall within any newly imposed limits. Furthermore, you'll need to consider the health risk to the VIPs in your wedding. If your grandparents have to stay at home and cannot attend physically due to the health risk, would they (and out of town guests) be able to attend virtually?
Once you take all of this into account, you'll have a better idea of the numbers of guests that can attend your wedding physically versus virtually—then you can take steps towards changing your wedding plans to work within the social gathering restrictions in your region. Pro tip: Make three guest lists with seating plans for 25, 50 and 100 guests so you're prepared for the guidelines in your region when your wedding date comes along.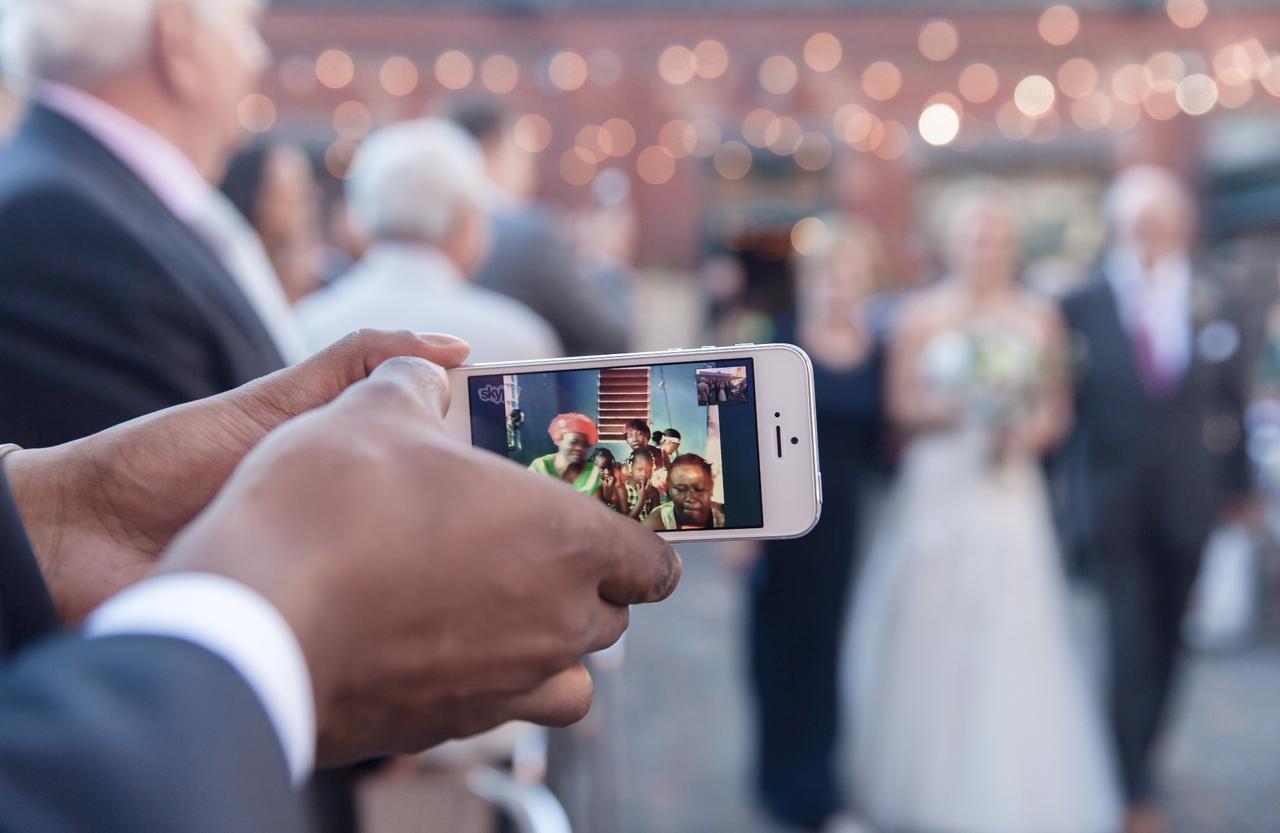 Live Stream Your Wedding
Speaking of joining your wedding virtually, live streaming will be embraced by a lot of couples. Many of us have been using video chat apps like Zoom, Google Meet and FaceTime and live streams on YouTube and Facebook to stay connected to one another and so building this element into weddings is only natural. Hire an AV expert to video all the action, record the session and set up a big screen in your venue to project your Zoom wedding guests during the ceremony, wedding speeches, and the dance party. You can even share that wedding slideshow you've been working on in quarantine.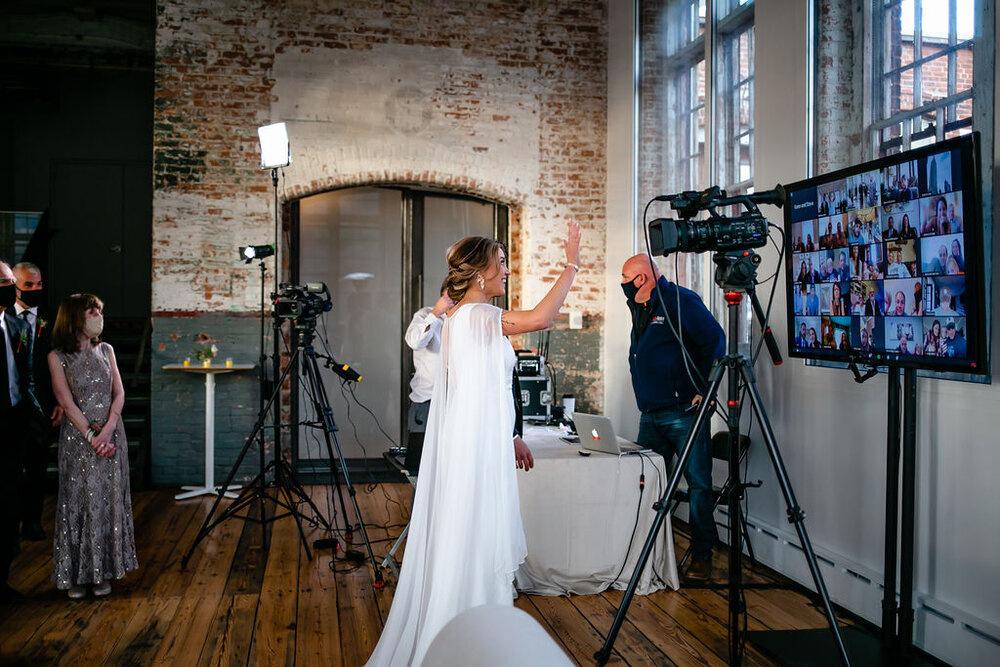 Modify Your Wedding Format
Depending on the number of guests that can attend your wedding physically, there are a few innovative formats to consider:
Minimony: Short for a mini-ceremony, this option is ideal for couples who want to proceed with a wedding ceremony now (either legal or symbolic) with just a handful of people in attendance, usually with the intention to postpone the wedding reception until the COVID-19 cloud has lifted and it can take place as planned. Many couples are choosing to do a first-anniversary reception. Pro tip: we've got some answers to your wedding ceremony FAQs.
Micro wedding: With a guest count of up to 50 people, you can host a micro wedding. If you go this route, you may have the budget to indulge a little more in things like a top-shelf bar, gourmet eats and live entertainment. And, you can always host a larger party in the future. Bonus: we've rounded up amazing small wedding venues across Canada and these expert tips on hosting a micro wedding.
Shift wedding: For a larger guest list, this wedding reception concept is based on hosting smaller groups of guests in shifts so that you can still celebrate with all your loved ones while adhering to social distancing guidelines and your venue's capacity restrictions. In this scenario, your vendor team, guest list and most of your well-laid plans stay intact, and the venue can be properly cleaned and sanitized between groups.
Multiwedding: Similar to the shift wedding, but adding your wedding adjacent events into the mix (welcome party, rehearsal dinner, after-party and post-wedding brunch), you have multiple opportunities to mix and match guests among the various festivities. For example, you could invite your elderly guests to your rehearsal dinner and wedding ceremony. Your peers, on the other hand, can watch the ceremony virtually and then attend an evening reception and after-party).
Outdoor wedding: Whatever format you choose, hosting your wedding outdoors is the safest option. We've got these tips for how to plan an outdoor wedding, backyard wedding and tent wedding.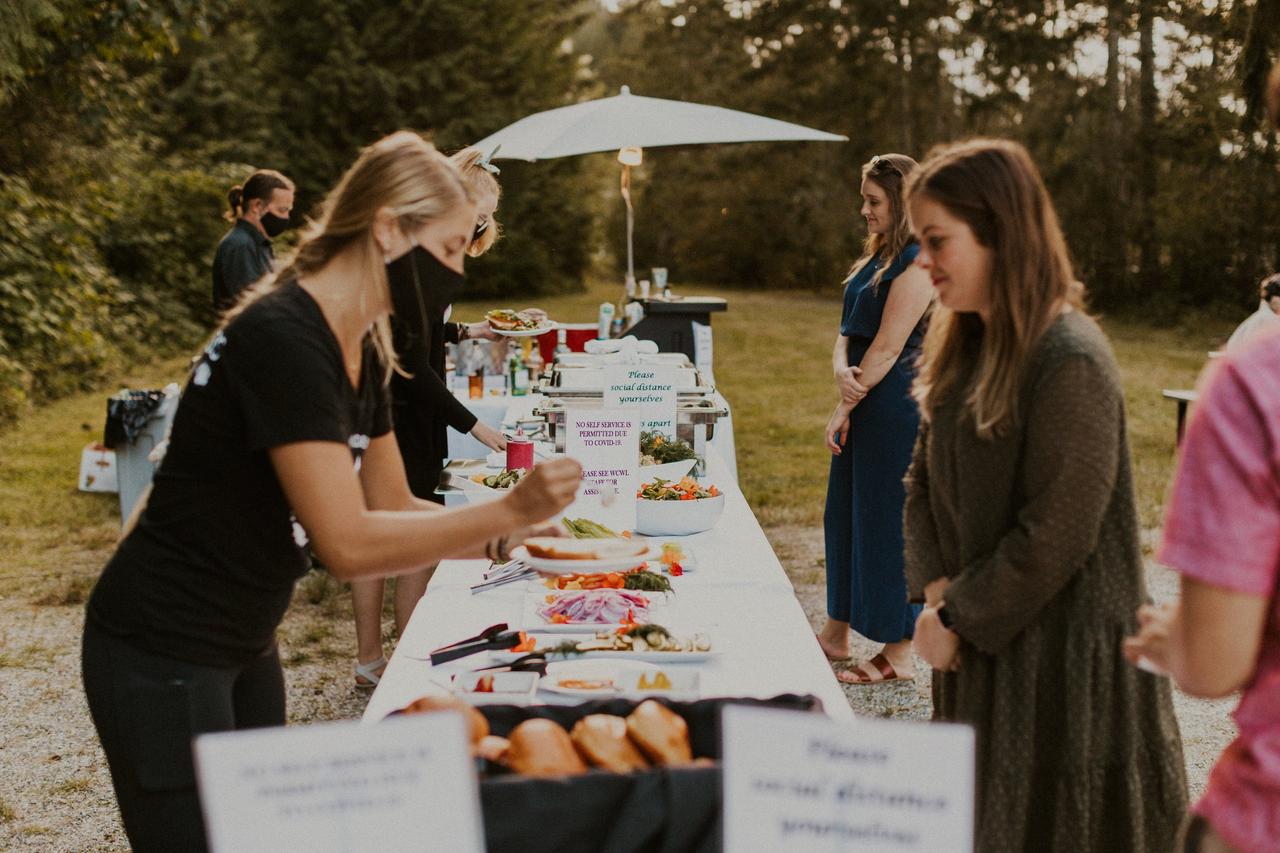 Wear Masks
Instead of buying your wedding party matching robes or socks, you could be buying them matching face masks. Not to mention, you will need to add wedding face masks to your own bridal ensemble and groom outfit. And then there are your wedding guests. If the advice of public health officials is to wear face masks when your wedding date arrives, then add this to your dress code on your wedding website or provide them to your guests. Pictured here: Custom bridal masks by Toronto-based seamstress Carol Adcock, who has been making and donating face masks for Michael Garron Hospital in Toronto.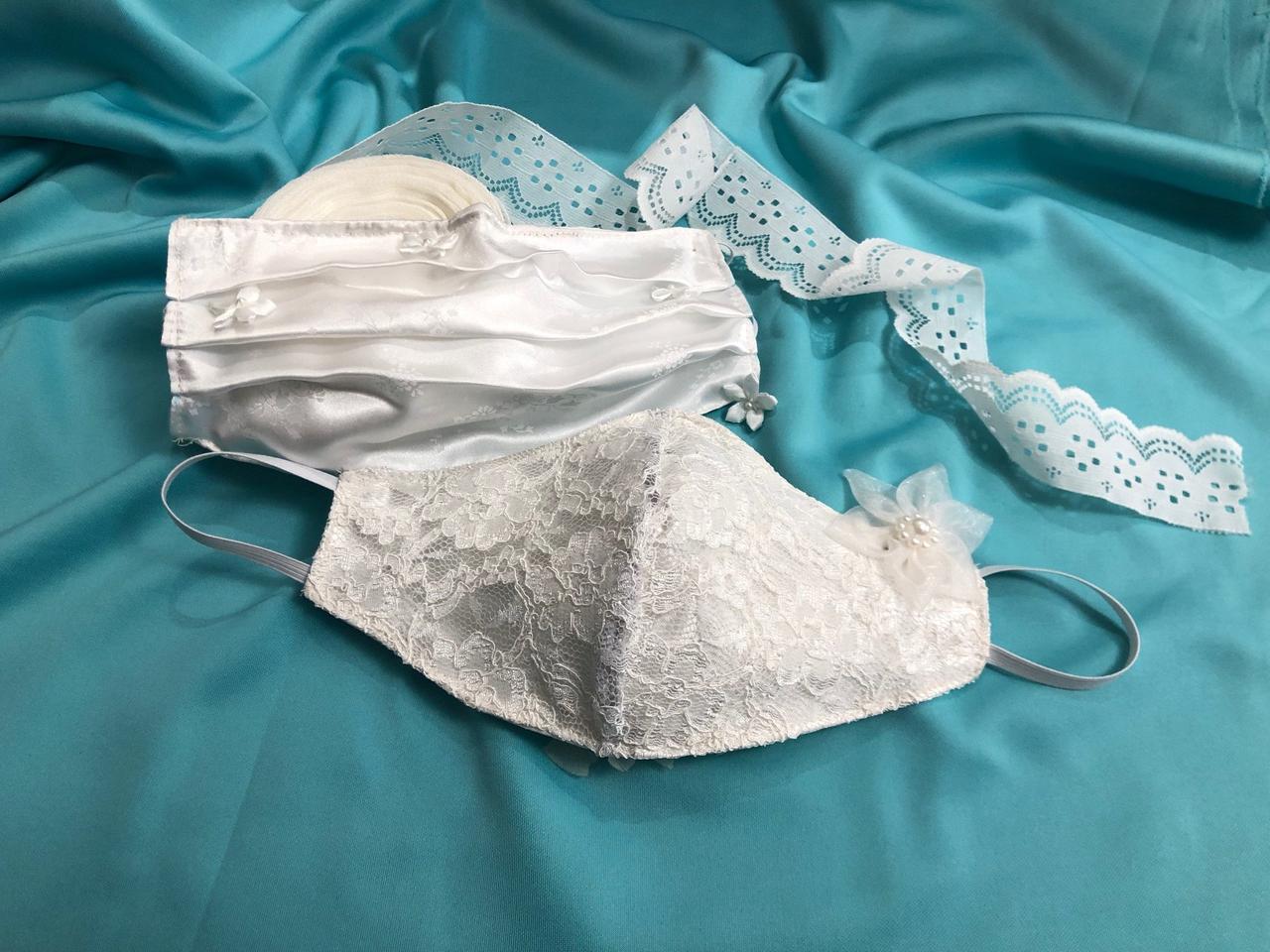 Get Ready Together Virtually
Getting ready with your bridesmaids or groomsmen is one of the highlights of your big day, so make it a group video chat if getting together physically isn't practical or possible. Sync up a playlist, sip on champagne or craft beer, and get your glam on. Don't forget to take some screenshots and selfies to put in your wedding album.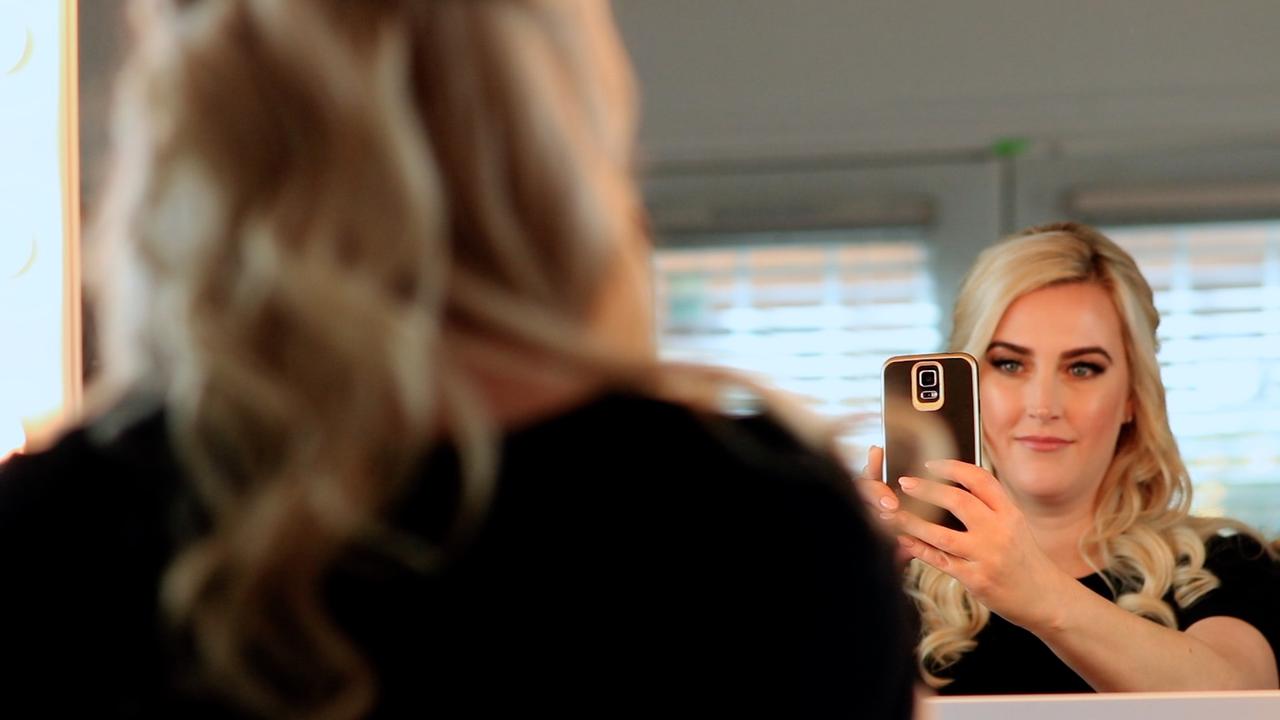 Host Pre-Wedding Parties Online
Depending on where you are on your wedding planning journey, you may have other pre-wedding events still on the calendar. Bridal showers, bach parties, rehearsal dinners... these events can be hosted virtually, too. Bonus: we've put together some tips for hosting pre-wedding events online.
Ceremony Seating
Typically wedding ceremony seating is quite compact and wedding party members are side by side at the altar. If places of worship reopen, there's a good chance that 50 people could spread out, however, if you are planning to have your ceremony outdoors or at the same venue as your reception, you should rethink your seating arrangement or ask your guests to stand. We like the idea of a circle configuration allowing guests to really spread out. Wedding party members and immediate family could be seated in the front row putting the focus on you and the officiant in the middle.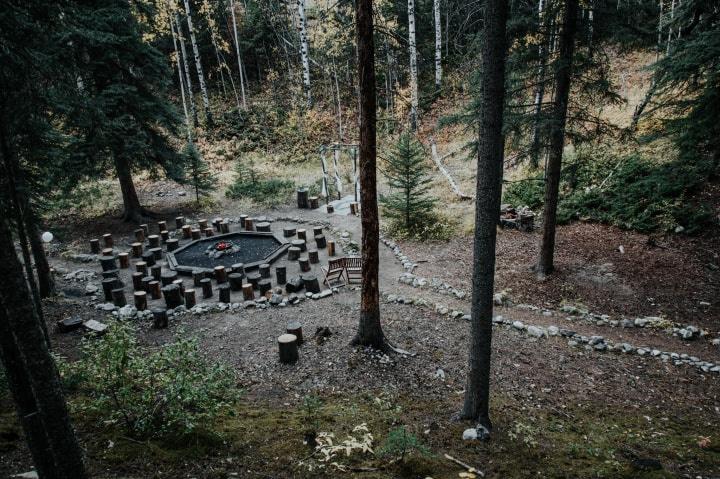 Reception Setup
Recently, it's been popular to have intimate reception seating with long rows of tables but now's the time to think carefully about your reception seating plan and how you allocate space. To give your guests a little more room, choose large round or square tables instead and don't overcrowd them. Alternatively, you could go with smaller tables of four and seat guests by household. Now's also the time to embrace the sweetheart table and a few hand sanitizing stations in your reception setup. If your venue has multiple areas like a lobby, terrace, or garden, use these spaces as lounge areas so smaller groups can gather.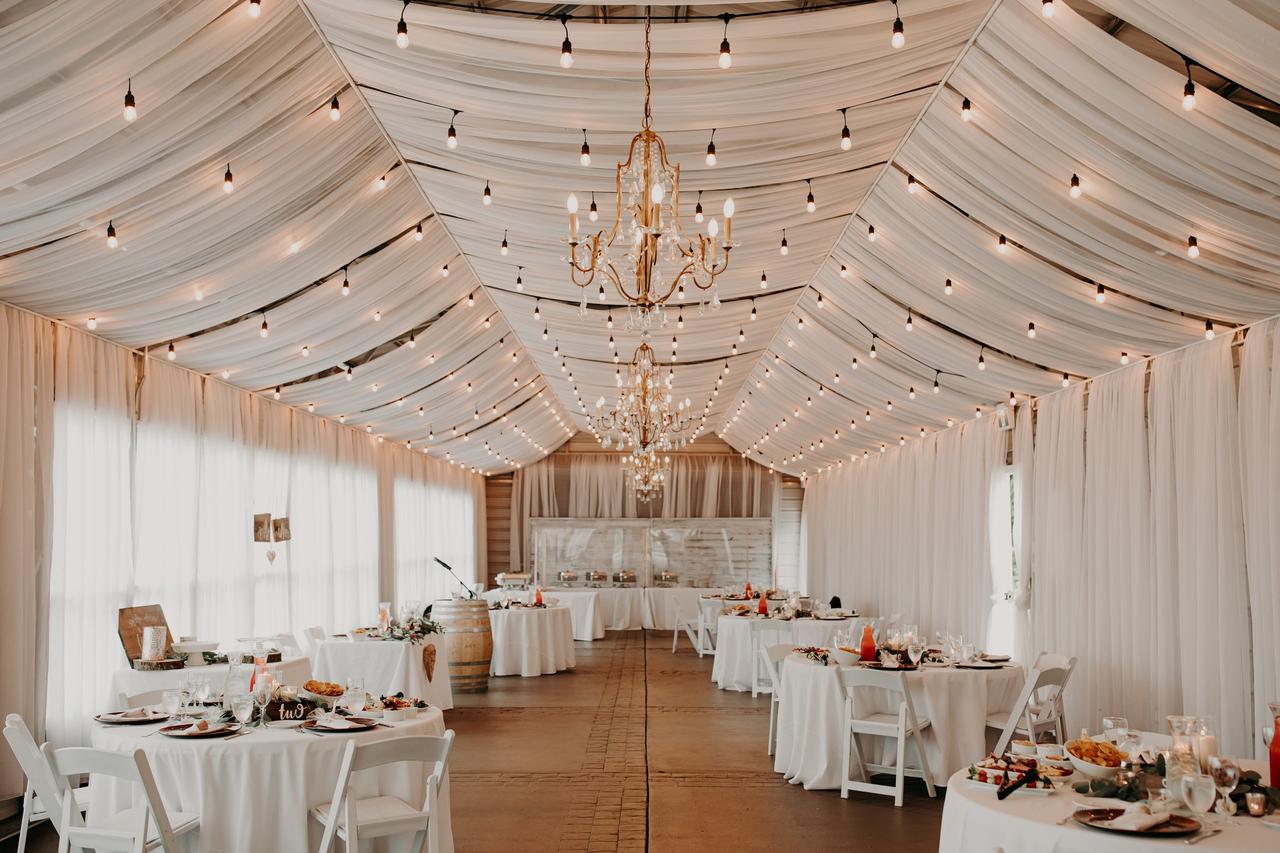 Catering Style
Family-style catering, grazing tables, passed hors d'oeuvres and dessert displays have been super popular in recent years, and wedding buffets have long been a favourite. However, sharing serving utensils will not be a good idea for the foreseeable future. Instead, ask your caterer to serve a plated meal including an appetizer and dessert/wedding cake. If you have your heart set on food stations, have portions already plated or have a server dish out portions.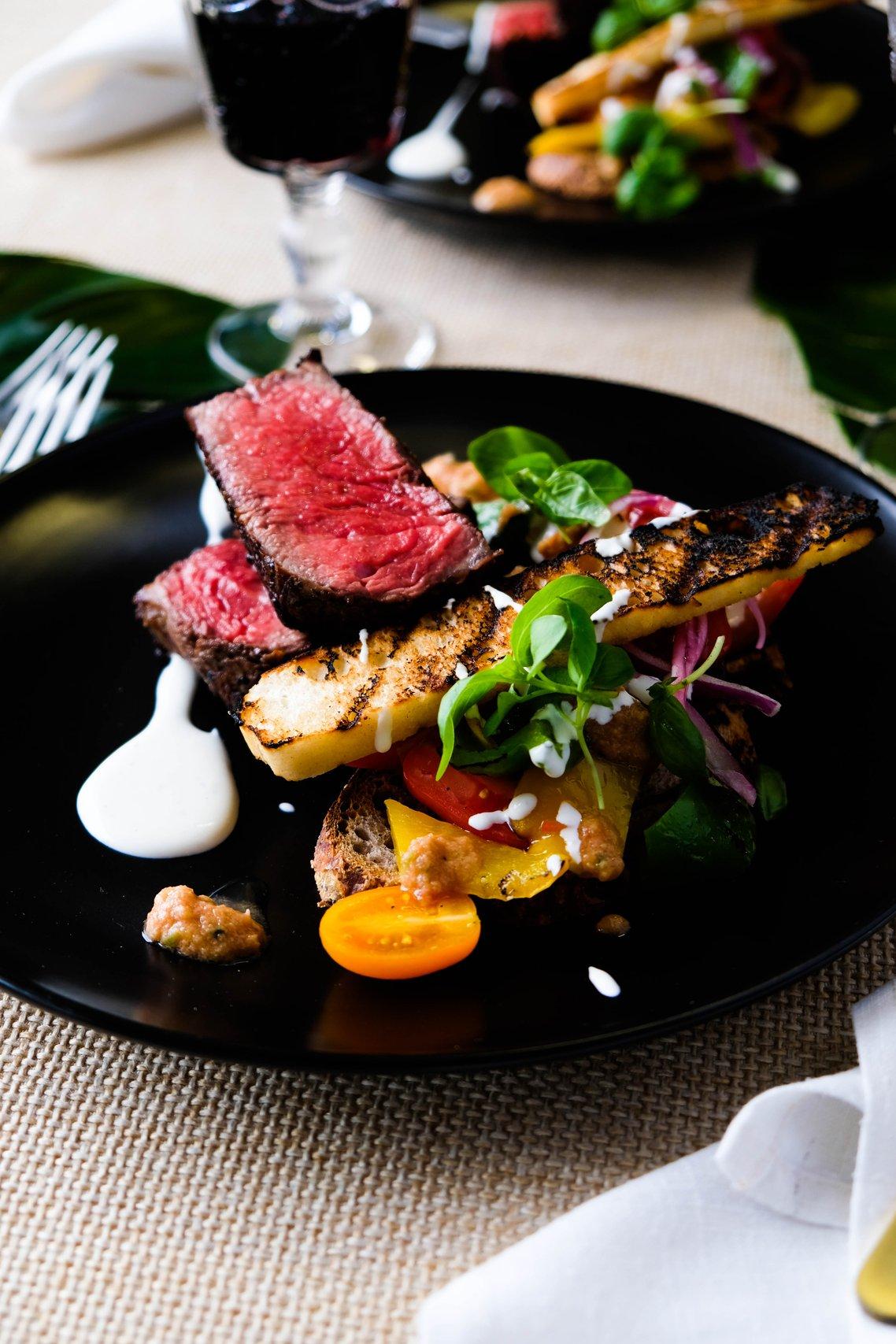 Props and Pens
Like serving utensils, a lot of hands can touch photobooth props or a guest book pen over the course of your wedding day. Sanitize the props or skip them and invest in an amazing photobooth backdrop instead. As for your guestbook, create a virtual one instead. Ask your guests to use our WedShoots app to build a collective wedding album and use the comments to express their well-wishes. Eventually, you can print out a photo guestbook for a physical keepsake.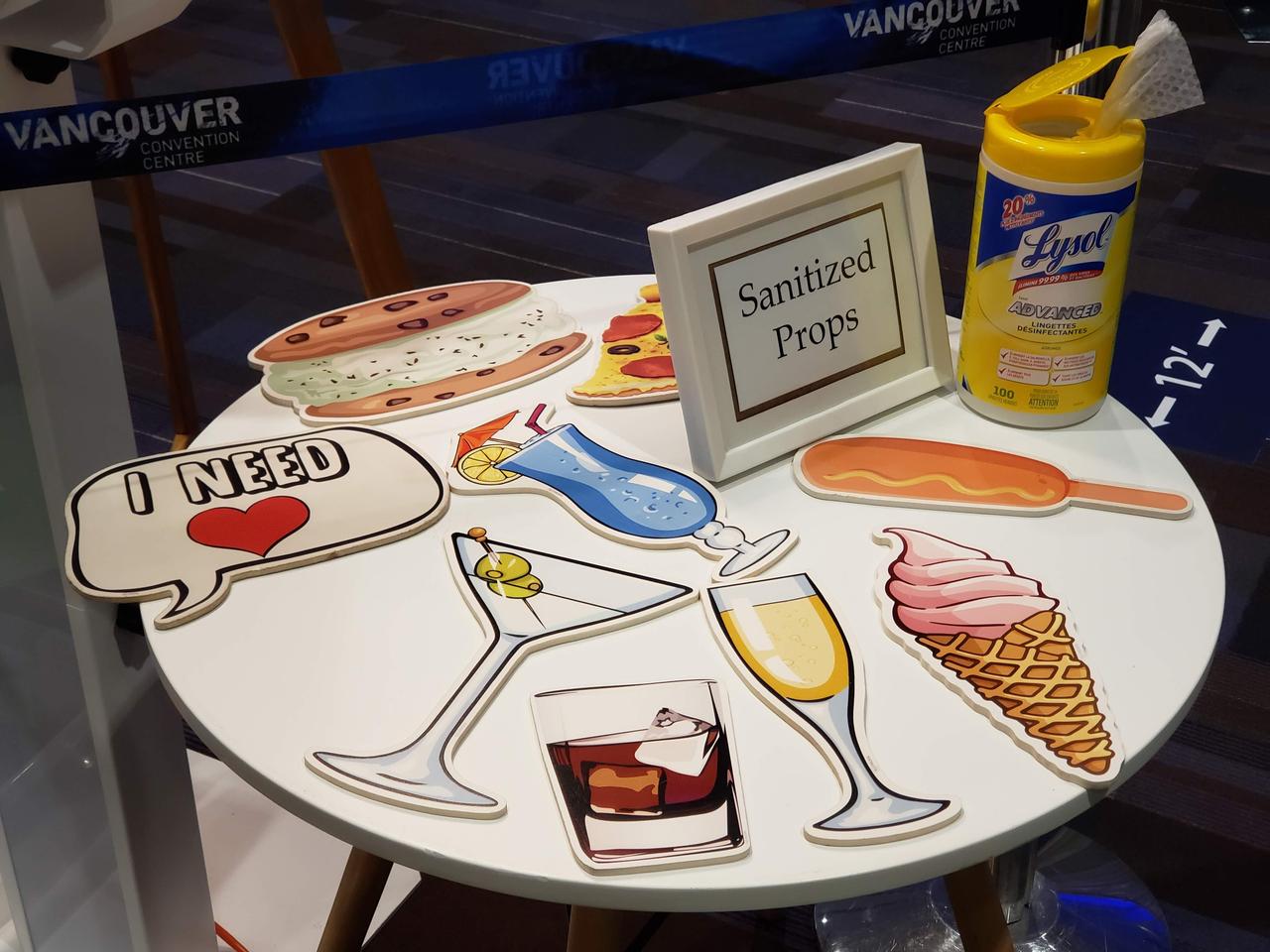 Wedding Decor
Talk to your florist and wedding planner about keeping wedding decorations sophisticated yet simple so that setup and breakdown is relatively straightforward. Wedding florals, table linens, signage, lighting, and a stunning multi-purpose backdrop is all you really need.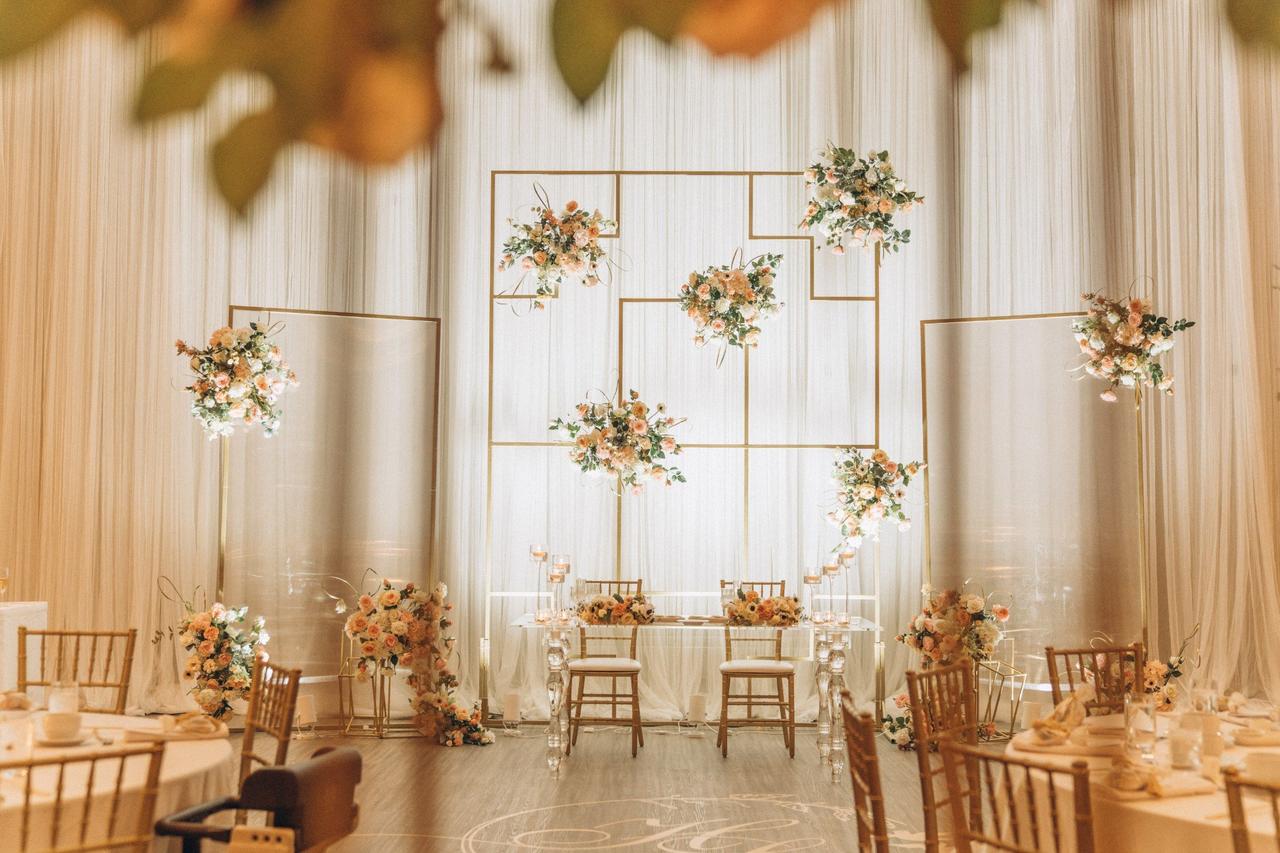 Satellite Stations
When it comes to late-night celebrating, we encourage you to explore the concept of satellite dance floors, lounges and bars to provide more than one space for your guests to bust a move, relax or refill their drink. Not only will this serve as a health and safety precaution, but it will also allow guests to explore different entertainment experiences throughout the evening.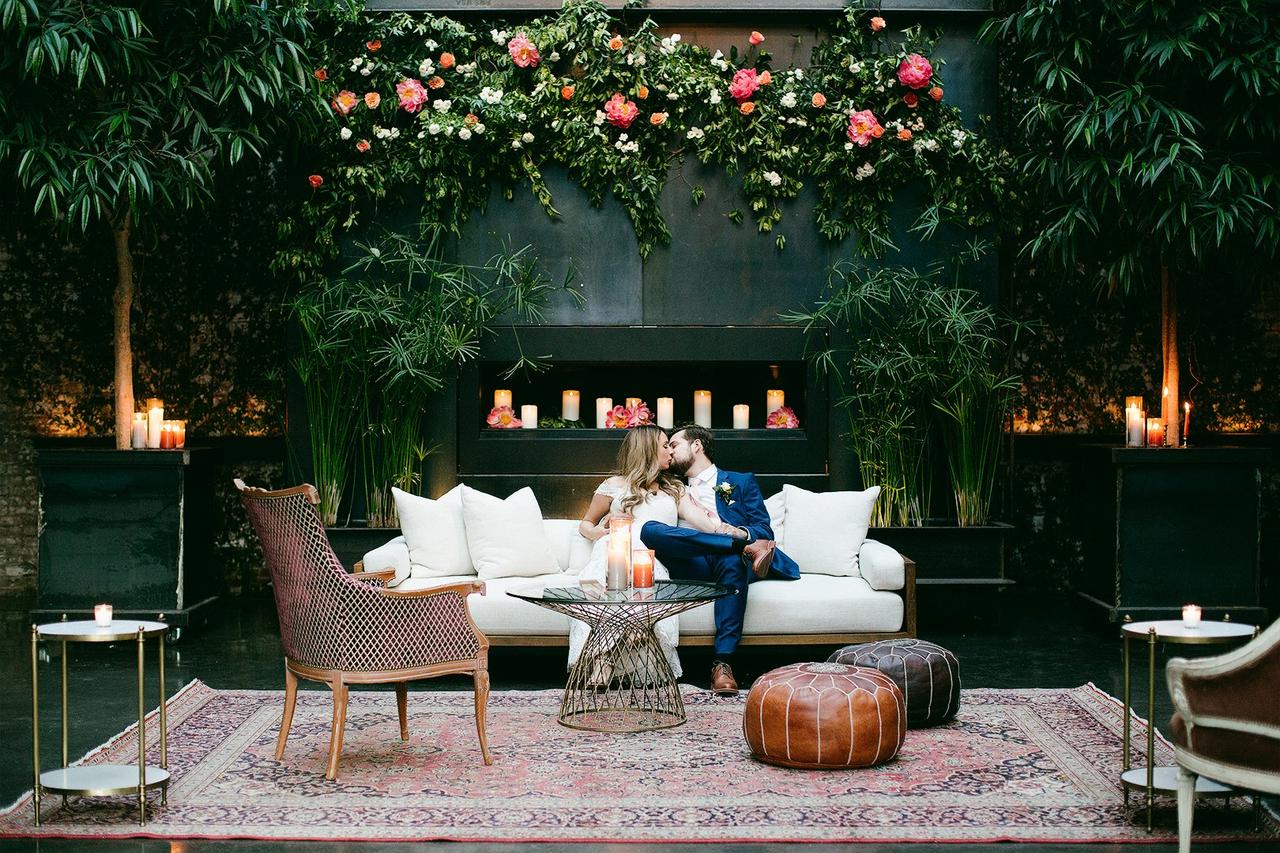 Wedding Photos
Your couple portraits won't be too affected by social distancing—and you'll want to practice all of these amazing couple poses— but you'll need to get creative with your wedding party poses (a staggered configuration, follow the leader, and going for a stroll are some of our favourites). Your wedding day may look different from what you'd imagined, but your photographer can still capture all the beautiful moments and emotions on your special day.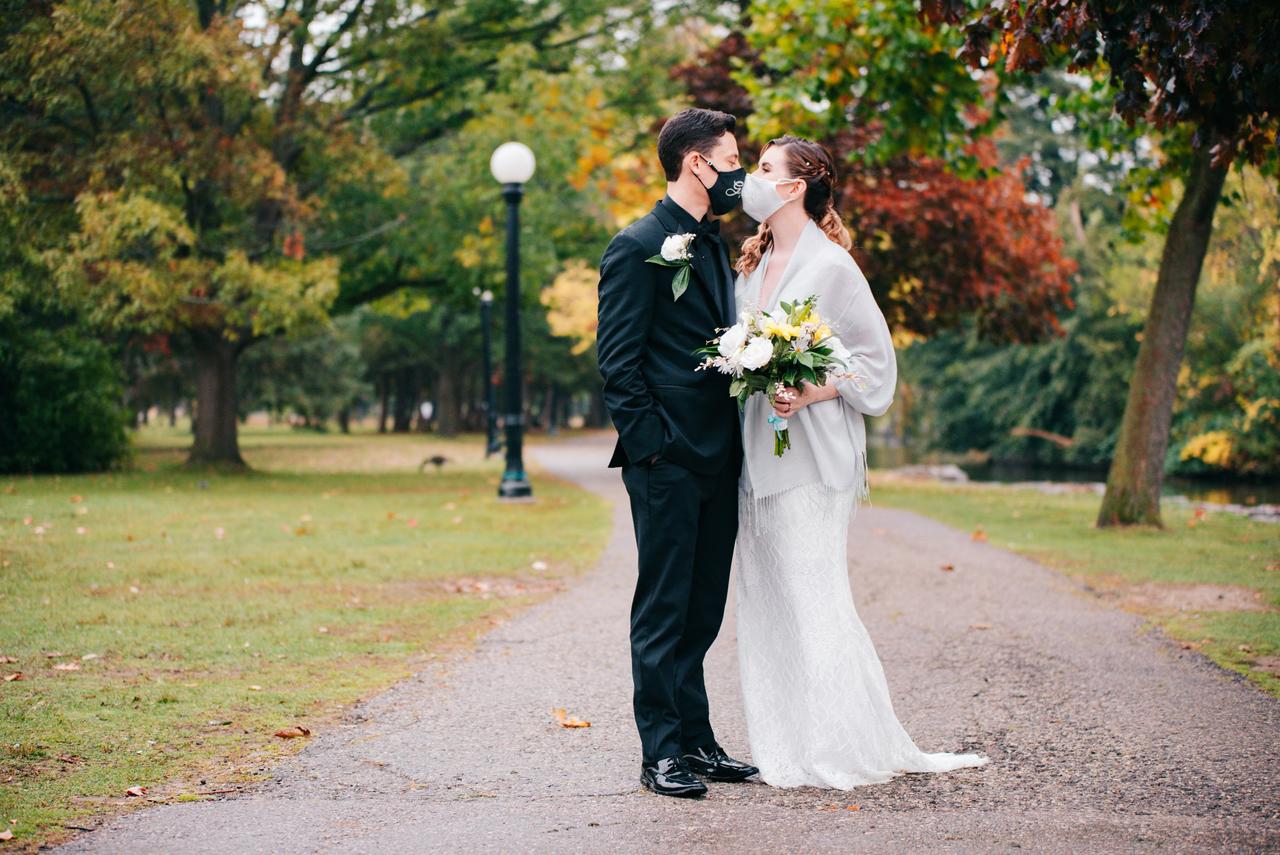 A note to our couples: we've opened up a dedicated hotline to answer any and all wedding planning questions that you may have – (833) 998-2865 or help@weddingwire.com