How to Postpone Your Wedding Due to Covid-19
Need to put your celebration on hold for a little while? Here are a few tips for postponing your wedding day.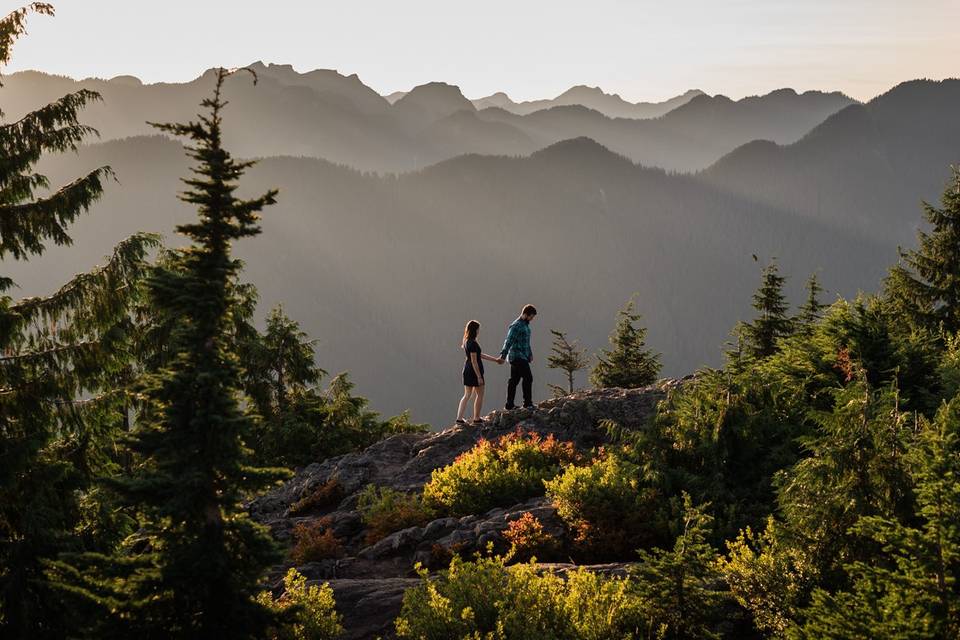 Unfortunately, some things can't be avoided and you can't have a plan B for everything. If something major is going on in your life (or the world, like the coronavirus pandemic) you may need to put your wedding off for a few months or even years. Yes, it's sad, but don't worry, your wedding day won't be put off forever!
To help brides and grooms from a planning perspective, we've put together this guide on how to postpone your wedding, including everything from how to let your wedding vendors know to helping out your loved ones as much as possible. Stay happy, stay healthy, and focus on the things in life that bring you joy to get you through this trying time!
Here are a few tips on how to postpone your wedding due to the coronavirus.
Read through your contracts
Start by giving all the vendor contracts you've already signed a thorough read so that you know exactly how to move forward. You may be able to get some money back (or, if you're lucky, an entire refund) from some wedding vendors while others might need to be honoured completely. If you're unsure what some clauses read, have a friend, family member, or even a lawyer go over them to help you fully understand what you're looking at.
Review your insurance plan
If you opted in for wedding insurance, now's the time to review your plan. This will let you know how to proceed and how much money you may be able to get back. Reach out to your wedding insurance company immediately and they should be able to give you the next steps with regards to postponing or cancelling.
Let your vendors know
If you've decided to postpone your wedding, you'll need to let your vendors know almost immediately, starting with your wedding venue and your wedding planner, if you hired one. If they haven't started putting your wedding plans into action, they may be able to void your contract completely or put it on hold until your future wedding. Regardless, you'll want to let them know so you can work together to come up with a game plan that works.
Inform your guests
Now it's time to let your wedding guests know that they no longer need to save the date. In a time of world crisis, they'll probably understand and thank you for making the responsible decision to postpone your wedding. If you're postponing your wedding for personal reasons, you may need to offer a small explanation as to why your celebration is being delayed.
You can update your wedding website and send an email to notify your family and friends but may want to take the time to make personal phone calls (especially for wedding guests who are not so tech-savvy).
Help your guests out as much as possible
Your guests may already have started planning for your wedding far in advance. While you probably won't be able to get them a refund on a cocktail dress or suit, you may be able to help when it comes to hotel rooms. If you reserved a block of hotel rooms, call ASAP and ask if they'd be willing to let your guests cancel. It's definitely worth trying and your friends will thank you for your help.
Stay flexible when it comes to rescheduling
Postponing your wedding is one thing, but rescheduling is a whole new feat. When it comes to planning for a new wedding date, be as flexible as possible. You may have to choose a weekday or even a different season. Don't let it weigh on you, go into it with the same positivity you did on your first round of wedding planning - who knows? you may actually have fun doing it all over (even though it may be a little stressful).
Check your legal paperwork
Legal documents vary from province to province, but an Ontario marriage license is only valid for 90 days from the date it was issued. If you're postponing your wedding, know that you may need to file for a new one for the date of your future celebration. This may not be the biggest of your worries at the moment, but it should definitely be on your radar.
Let yourself be upset
Obviously, you're allowed to be upset about having to postpone and reschedule your wedding (nobody will knock you for that). Give yourself a bit of time to grieve the situation, cry it out, and get back on your feet. You probably put a lot of work into planning your big day, and it's hard to have to give all that up.
Vent to your partner, your therapist, your mom—basically whoever makes you feel better through bad times. After a little time and TLC your spirits will lift.
Remember what's important
I know it's hard at times like these, but you need to try to remember what's important. After all, your wedding isn't cancelled, it's just postponed. Try to keep your mind on the fact that your big day is still happening, even if it's happening at a later date than you had initially planned. Love (and chocolate) will get you through this.
Celebrate on your planned wedding date
When your planned wedding date rolls around, throw yourself and your partner a little celebration to honour the day. No, it won't have all the bells and whistles that your ceremony and reception would have had, but that doesn't mean it can't be awesome. Buy yourself some cake, crank up the tunes, and party like it's your wedding night, after all, it was supposed to be!
A note to our couples: we've opened up a dedicated hotline to answer any and all wedding planning questions that you may have – (833) 998-2865 or help@weddingwire.com