How to Get Married in Canada
Your wedding vows aren't enough for the government. To make your union legal, you need to get a marriage license. Here's how to get married in Canada.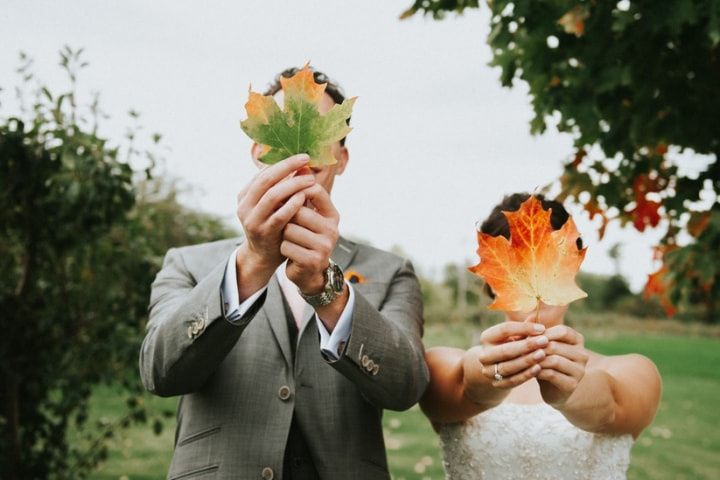 So you're engaged! Congrats! If you need to know how to get married in Canada, we're here to help. Have you ever seen one of those Hollywood movies in which a couple decides to get married right now? (Mamma Mia comes to mind – you remember that plot twist at the end?) Well, you can't do that in real life, at least not anywhere in Canada. You need to get your legal ducks in a row before you can say "I do." That means getting a marriage license (except in Quebec, where the process is a bit different). So along with "find an officiant" and "decide on wedding vows," add "get marriage license" to your ceremony to-do list.
Here's how to get married in Canada and where to get a marriage license.
It involves a bit of paperwork and a fee, but it's really no biggie, as long as you have the appropriate documents and meet the legal requirements (such as being the minimum age). The details differ from one province to another, so click on the appropriate link below for more information. NOTE: You must acquire a marriage license in the province or territory where your wedding will take place, regardless of where you actually live now or plan to live later. (Again, if you're getting married in Quebec, the process is different and doesn't involve a marriage license per se.)
You should also be aware that a marriage license is not the same thing as a marriage certificate. The latter is a legal document that proves you are married and gives the details. You will need it for things like switching to your married name on your ID and certain legal matters. In most cases you have to order one (and pay a fee) after your marriage has been registered by your officiant in the province or territory where the wedding took place.
For region-specific marriage license deets, pick a link:
Now that you know how to get married in Canada, find wedding service providers in your region with WeddingWire's vendor search tool »