How to Get a Marriage License in the Territories
Make sure you do the paperwork to ensure that your northern nuptials create a legal bond. Here's how to get a marriage license.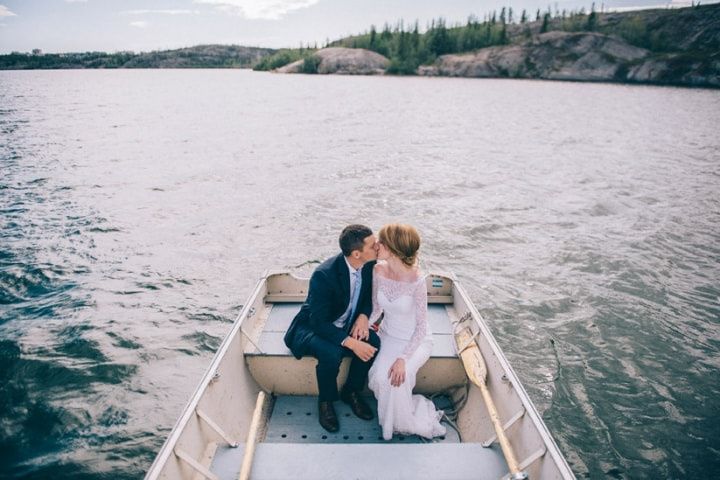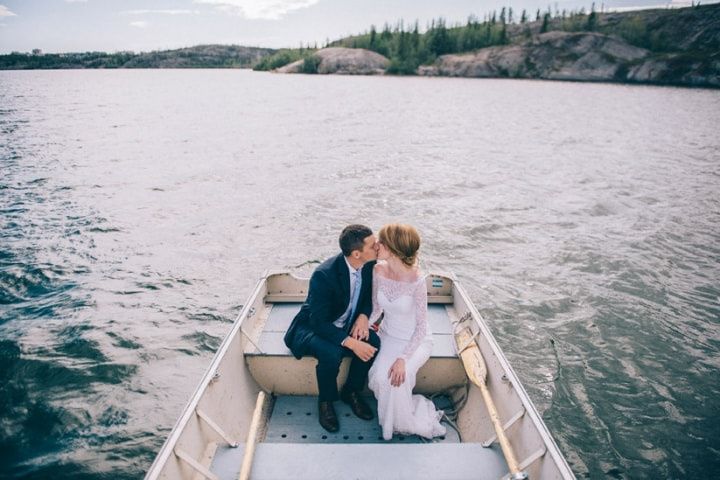 Pictured here: Heather and Kenny photographed by Angela Gzowski at Great Slave Lake, NT. 
Amidst the excitement of planning the details of your wedding – choosing a venue, shopping for a bridal gown, maybe even writing your own wedding vows – there's one step you must not overlook: acquiring a marriage license. In the Yukon, Northwest Territories, or Nunavut, you will need to give this document to the officiant who will perform your ceremony.
There's not much to it. You will need to pay a visit to a marriage license issuer, taking along valid ID to prove your legal name and age, plus some money for the fee. Just don't leave it until the last minute!
Keep in mind that none of this gives you legal proof of your marriage. For that you need a Marriage Certificate, which can be ordered (for an additional fee) after your marriage has been registered. You will need it for things like switching to your married name on your ID and certain legal matters.
For more information, click on a link below to visit the appropriate government website.