How to Get a Marriage License in Manitoba
So you've decided to get hitched in Manitoba. Here are the important steps to take to make this union legal.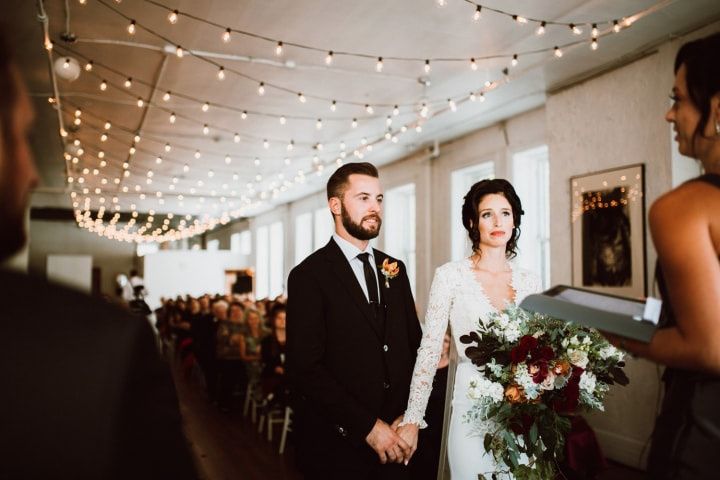 Getting married in the province of Manitoba? It's easy to get caught up in the excitement of choosing venues, wedding attire, and flowers for the ceremony. You might even spend days writing your own wedding vows, if that's how you roll. But it will all be just for show unless you have looked after the important little detail of a marriage license. Don't worry, it's no big deal.
In marriage license acquisition, as in comedy, timing is everything, but it's a big window: you must acquire the license no more than 3 months and no less than 24 hours before your wedding day. So add it to your to-do list for that time slot (a word to the wise: do it sooner rather than later!). Contrary to popular belief, this is not a task that can be assigned to the groom (at least in Manitoba): you must both go together to buy the license. Make a date of it.
Here's what you need to do to get a marriage license in Manitoba:
Gather the necessary documentation. Each of you needs one piece of government-issued photo ID, such a driver's license or passport; a list of acceptable ID can be found online. If you are 16 or 17 years of age, you require permission from your parent or guardian; a Consent to Marriage form is available from the Vital Statistics Agency. ( If you are under 16, you're S.O.L.) If you've been married before, you need to show that you are no longer married by providing proof of your divorce or of your late spouse's death. (Again, check on acceptable documents).
Go to a registered license issuer near you. If you're in Winnipeg, check this list. For the rest of Manitoba, the list is here. Be prepared to pay a hundred bucks for the license.
Fill out the form provided to you. Although you may be buying your license at a jeweller's or in a florist shop, that doesn't mean it isn't serious legal stuff. Print legibly, use your full legal name as it appears on your ID (no nicknames, abbreviations, or initials), read through the entire thing, and double-triple check to make sure there are no errors before signing on the dotted line, because once submitted, this becomes a permanent legal document.
Pay the fee. Voila, you have your license!
Schedule a meeting with the officiant (clergy or wedding commissioner) who will be performing your marriage ceremony. This person must be registered with the Vital Statistics Agency: if you're unsure, check the list for Winnipeg or the rest of the province.
Hand over the license and the white pre-addressed envelope. (This can be done immediately before the ceremony, but if "better safe than sorry" is your motto, doing it in advance might be preferable.)
Your officiant takes over the legal paperwork at this point, which involves signing – and getting you two and your witnesses to sign – the Marriage Registration after the knot is officially tied, then sending it off to the Vital Statistics Agency within five days. There it becomes a permanent record of your marriage.
You might expect to automatically receive a Marriage Certificate once you're married, but alas, it ain't so. You need to apply and – surprise, surprise – pay a fee to get a copy for yourselves, if you need or want one.
That wasn't so hard, was it? Now, back to the fun stuff!
Getting married in Manitoba? Check out the Manitoba Wedding Guide on WeddingWire »