How to Get a Marriage License in Nova Scotia
Getting married in Nova Scotia? Make sure your union is legal by looking after this important detail.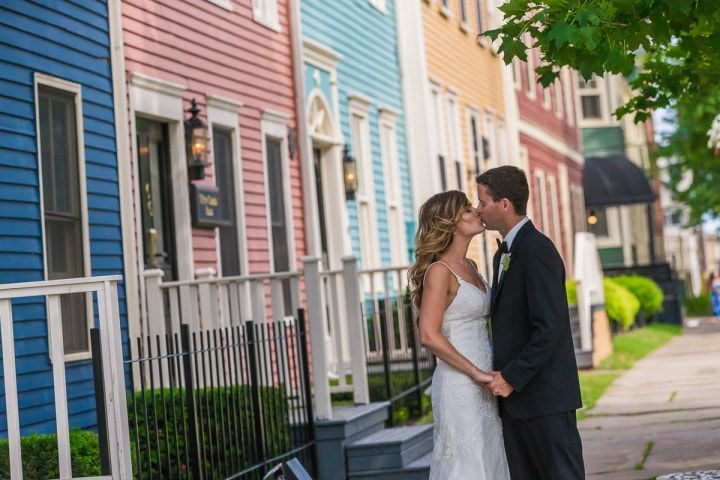 In Nova Scotia, whether you're planning an intimate ceremony by the sea or a full-blown church service in downtown Halifax, your wedding vows won't be enough to seal the deal if you haven't obtained a marriage license. So along with choosing a reception venue, shopping for a gown, and ordering invitations, put "obtain marriage license" on your to-do list. Don't worry, there's not much to it, and you can do it up to a year in advance to get it out of the way.
COVID-19 Update: In-person services at Vital Statistics are suspended until further notice. We can accommodate urgent requests for marriage licences at the Amherst, Bridgewater, Dartmouth, Kentville, Stellarton, Sydney and Yarmouth Access Centre locations. Call 1-877-848-2578 to make an appointment. Private Deputy Issuers aren't issuing marriage licences.
Here's what you need to do to get a marriage license in Nova Scotia:
Gather the necessary documentation. A piece of identification that includes your signature, full name, and proof of your age is required for each of you. If you are 17 or 18 years of age, you also need consent forms (available from your Deputy Issuer of Marriage Licenses) signed by your parents. If you have been married before, you need to prove that you are divorced or widowed. All documents must be originals or certified copies.
Contact your local Deputy Issuer of Marriage Licenses to find out when and where you can buy your license. Only one of you has to go, but you do need the documents for both of you.
Complete the affidavit and pay the fee (it's just over $130).
That's it! You now pass the license on to your officiant who takes over the legal paperwork at this point, namely completing and getting you and your witnesses to sign the Marriage Registration Form at the ceremony, then sending it in with 48 hours.
At the time of your ceremony, you'll get a certificate, but it's just a keepsake. For a document that's legal proof of your marriage, you'll have to wait until the marriage registration has been processed and then apply (and pay) for a Marriage Certificate.
For more information, visit the Access Nova Scotia website.
Now, back to the fun stuff like wedding cake taste-testing and registering for gifts!
Getting married in Nove Scotia? Check out the Nova Scotia Wedding Guide on WeddingWire »