How to Get a Marriage License in PEI
Getting married on the Island? Then you will need to get a PEI marriage license to make your union legit.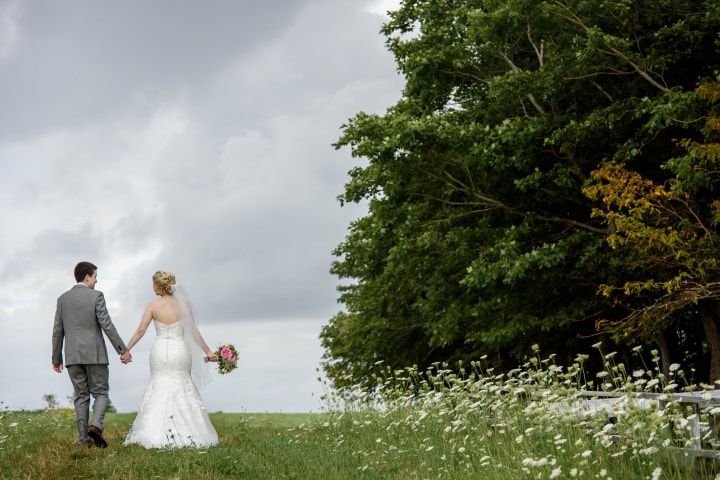 You've got a lot on your mind as you plan your wedding: shopping for a gown, choosing a caterer, maybe even writing your wedding vows for the ceremony. So here's a reminder not to overlook one crucial task: obtain your marriage license. Add it to your to-do list stat! Wondering exactly what to do?
Here are the steps you need to take to get a marriage license in PEI.
Plan your ceremony... at least the basics. You will be asked for the date and location plus the name of the officiant. (Your marriage officiant must be registered with Vital Statistics and confirmed to perform your wedding ceremony before your marriage license will be issued.)
Get the timing right. The two of you have to go together to get your marriage license, so there's that. Once you have it, you must get hitched within three months. And you need to have the right documents (see below), so allow time for getting those together, if necessary.
Gather your documents. You need your birth certificates, plus current government-issued photo ID (passport, driver's license, etc.), plus your health card if you're an Islander. If you are under 18, you need a consent form (available from Vital Statistics) signed by your parent/guardian. If you have been married before, you need your divorce certificate with seal intact or the original government-issued death certificate of your former spouse.
Book an appointment. You can go to an Access PEI site, or Vital Statistics in Montague: (902) 838-0880; 1-877-320-1253; vsmontague@gov.pe.ca.
Go to your appointment. Along with docs and info outlined above, bring a hundred bucks for the fee. You will both be required to swear an oath. Then you'll be given your marriage registration package (your marriage license) to give to your officiant.
Go through with your ceremony. You'll need a couple of adult witnesses there to sign the registration. The two of you and your officiant sign as well, then it's the officiant's job to send it off to Vital Statistics.
That's it! Now, if you want or need a legal document proving that you're married (i.e., a marriage certificate), that's another matter. You can apply for one after the wedding.
Any questions? More info about the legalities of getting married in PEI can be found here.
Getting married in PEI? Check out the Prince Edward Island Wedding Guide on WeddingWire »