10 Questions to Ask a Wedding Officiant
The wedding officiant is one of the MVPs of your big day. Make sure you have the right one by asking these essential questions.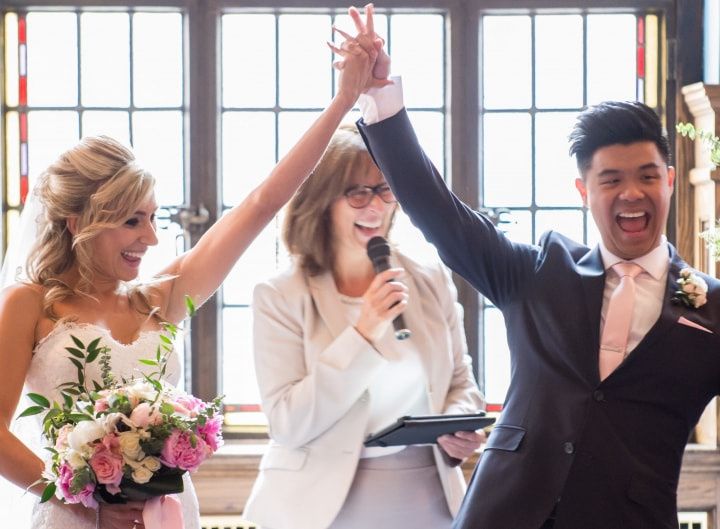 Ready to start planning the wedding ceremony of your dreams? One of the first steps is hiring your wedding officiant, celebrant or other type of marriage commissioner. Their job is to perform the ceremony, make sure the whole thing runs smoothly and - most importantly - legally marry you. Before you start signing any legal paperwork, you'll want to make sure you have the right one. How do you do that? Sit down for a short and sweet Q&A to get to know them and their work.
Here are all the important questions to ask your wedding officiant.
Are you available on my wedding date?
Begin at the beginning - by asking your desired wedding officiant if they're available on your wedding date. You'll want to make sure your schedules match up before hashing out any further details. If they can't make it to your big day, don't get too disheartened, they may have some suggestions for other officiants in the area that might suit you.
Will you be able to perform a wedding at my desired venue?
Some wedding officiants will only perform ceremonies at particular houses of worship - usually their own. If you're planning on having your wedding at a trendy Toronto loft or outdoor setting, but your wedding officiant will not perform outside of his or her church, you'll need to consider other options.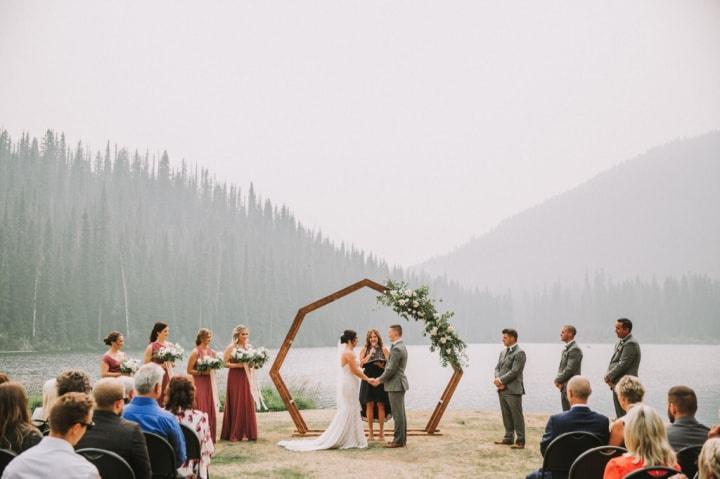 Are you licensed to perform a ceremony in the province we're getting married in?
The next step is finding out if your wedding officiant is legally allowed to marry you. Different provinces have different rules, so you'll want to check on your province's governmental site for further details on how to get married in Canada. Here are the quick links to get you started:
How much do you charge?
Don't forget to factor your officiant into your wedding budget. Rates differ from province to province and depend on what type of marriage commissioner you're hiring. You'll want to ask how much he or she charges right off the bat so you can budget accordingly.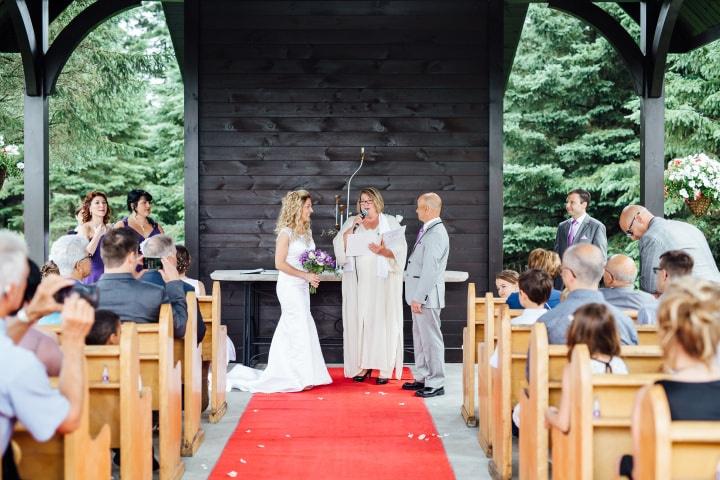 How many times should we meet before the ceremony?
Like costs, this varies from officiant to officiant. Some marriage commissioners will want to give a couple a few premarital counselling sessions while others are down to meet only one or two times before the ceremony.
How long have you been performing ceremonies?
The more seasoned your wedding officiant is in performing ceremonies, the more comfortable they'll be at your wedding. That's not to say that a newbie won't do a good job, but someone's commitment to their craft says a lot about them.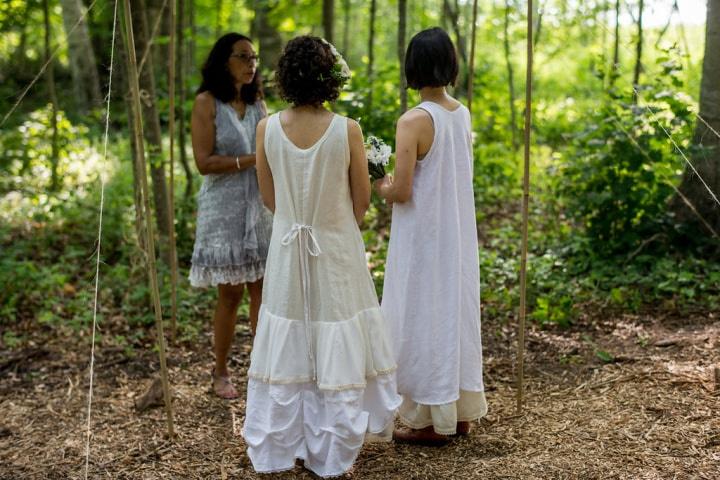 How much can we personalize our ceremony?
While some couples are happy to leave the planning to the pros, others want to get involved to give their ceremony a personal touch and write their own vows. Some officiants, particularly wedding celebrants, are happy to collaborate, but others like to stick to the books. If you want to customize your wedding ceremony readings and/or wedding vows in any way, make sure you ask about it.
How long does a ceremony typically take?
There is no set time for a wedding ceremony structure and every officiant will conduct theirs differently. It can take anywhere from 15 minutes to a lengthy three hours, so make sure you know what you're looking for. You can always request that your wedding officiant shorten your ceremony by cutting out a few passages and anecdotes.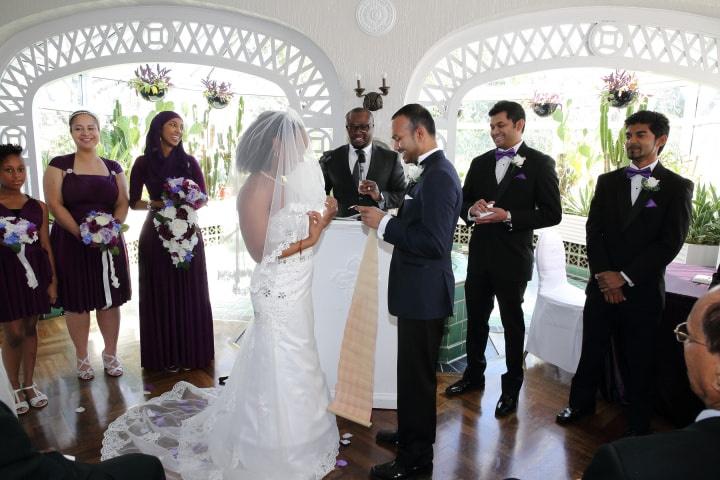 Can you provide a writing or taped sample of a ceremony you performed?
Sometimes reviewing someone's resume just doesn't cut it. Ask to see a script or video sample of their work so you know just what you're in for. You don't want to find out that they're not what you expected when you get to the altar.
What happens in case of an emergency?
You don't want your big day to be ruined if your desired wedding officiant suddenly falls ill or can't perform your ceremony - so having a backup plan is an absolute must. Make sure that there is a fallback plan in place in case any issue arises. You may want to schedule a meeting with your potential sub so that you'll feel comfortable with them leading your ceremony, as well.