Wedding Vow Basics
While you should strive to make your vows your own, there are a few key steps to penning them perfectly. Here are the basic components of vows.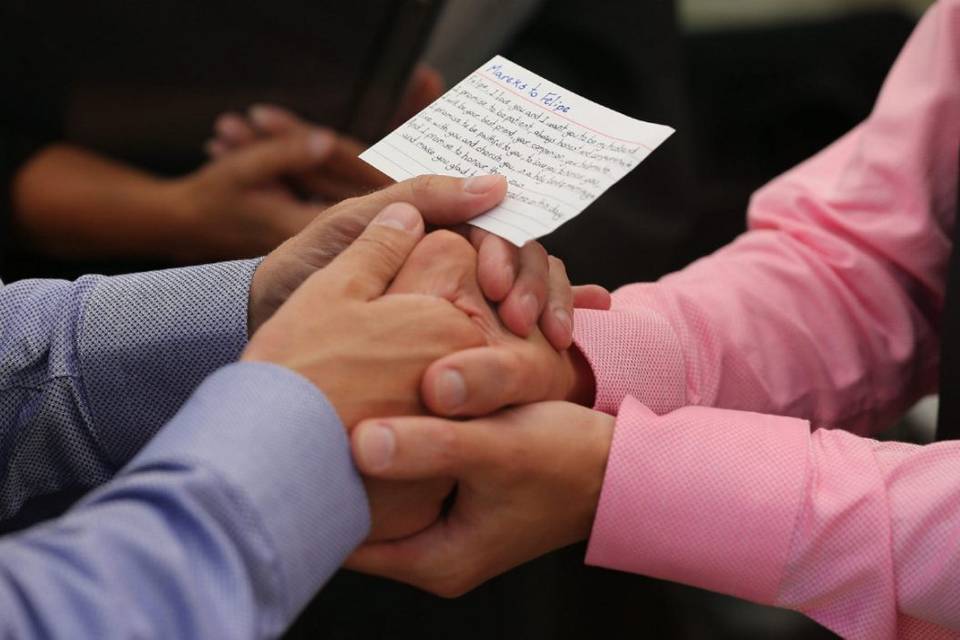 Struggling with writing your wedding vows? No worries, we've got your back. There are a few key elements that are usually present – from sharing stories about your relationship to making promises. Don't feel pressured to follow these rules too rigidly, they're just guidelines. Put your own spin on them so that they fit your relationship - it's your wedding ceremony so make your vows suit you.
Here is a lesson on wedding vow basics.
Start with a spin on traditional wedding vows
Even if you like to stray from tradition, you'll want to keep some things classic when it comes to your wedding vows. You should begin at the beginning - by talking about marriage (you know, the reason you're standing at that altar). What does it mean to you? Did you not think it was in the cards for your future? Maybe follow up with a quote from a movie, book or love song lyrics that mean a lot to you and your relationship. (Pro tip: we've got more ideas for where to look for wedding vow inspiration.)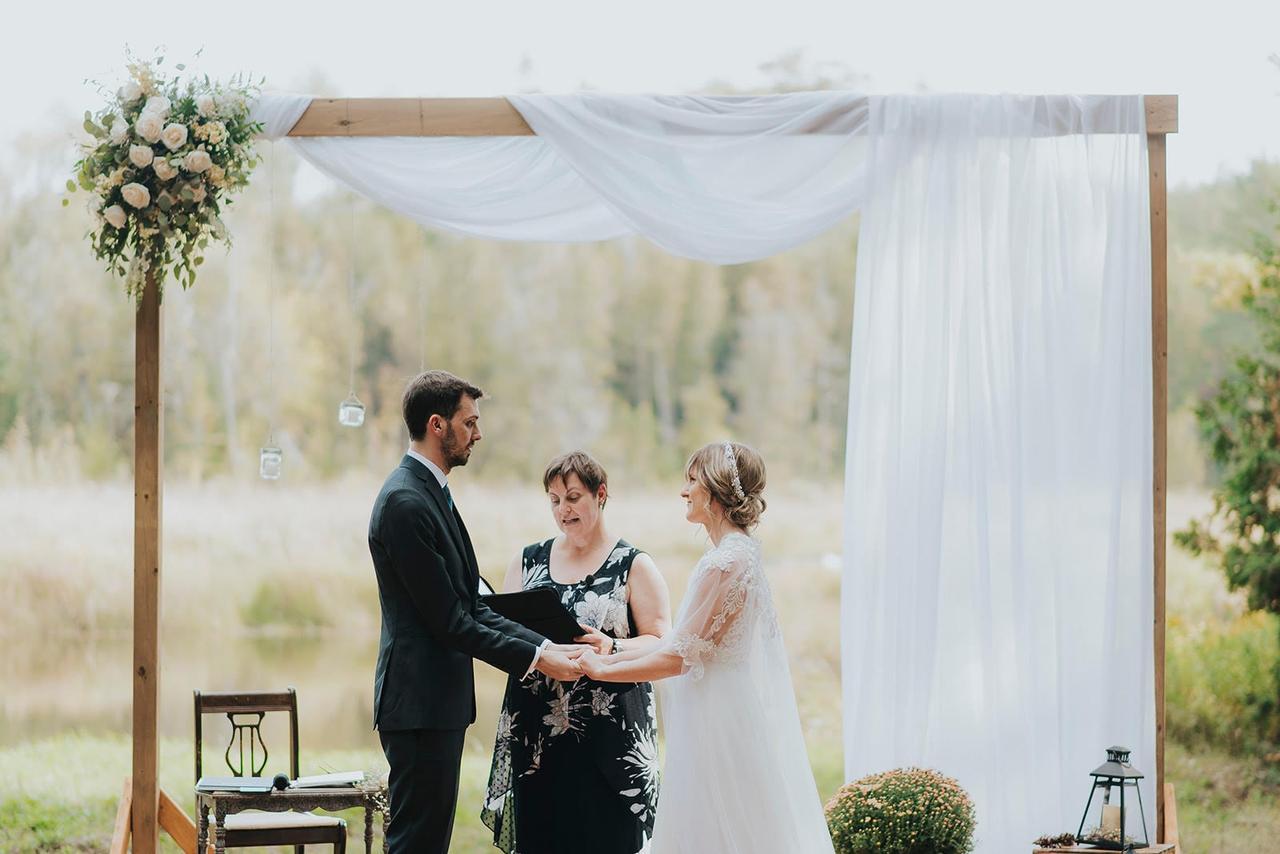 Share your highlight reel
Take a trip down memory lane and share the high points of your relationship. Maybe explain how you first met, how you felt after your first date and when you knew you were in love. Remember, for your wedding vows these should be short and sweet anecdotes – you can save the in-betweens for your memoirs.
Get sentimental
We've all heard the saying "opposites attract" and there's a good chance it applies to your relationship. Explain all the stellar qualities that your S.O. has and brings out in you. Maybe they've changed you for the better or brought new experiences into your life? It's time to thank them for that!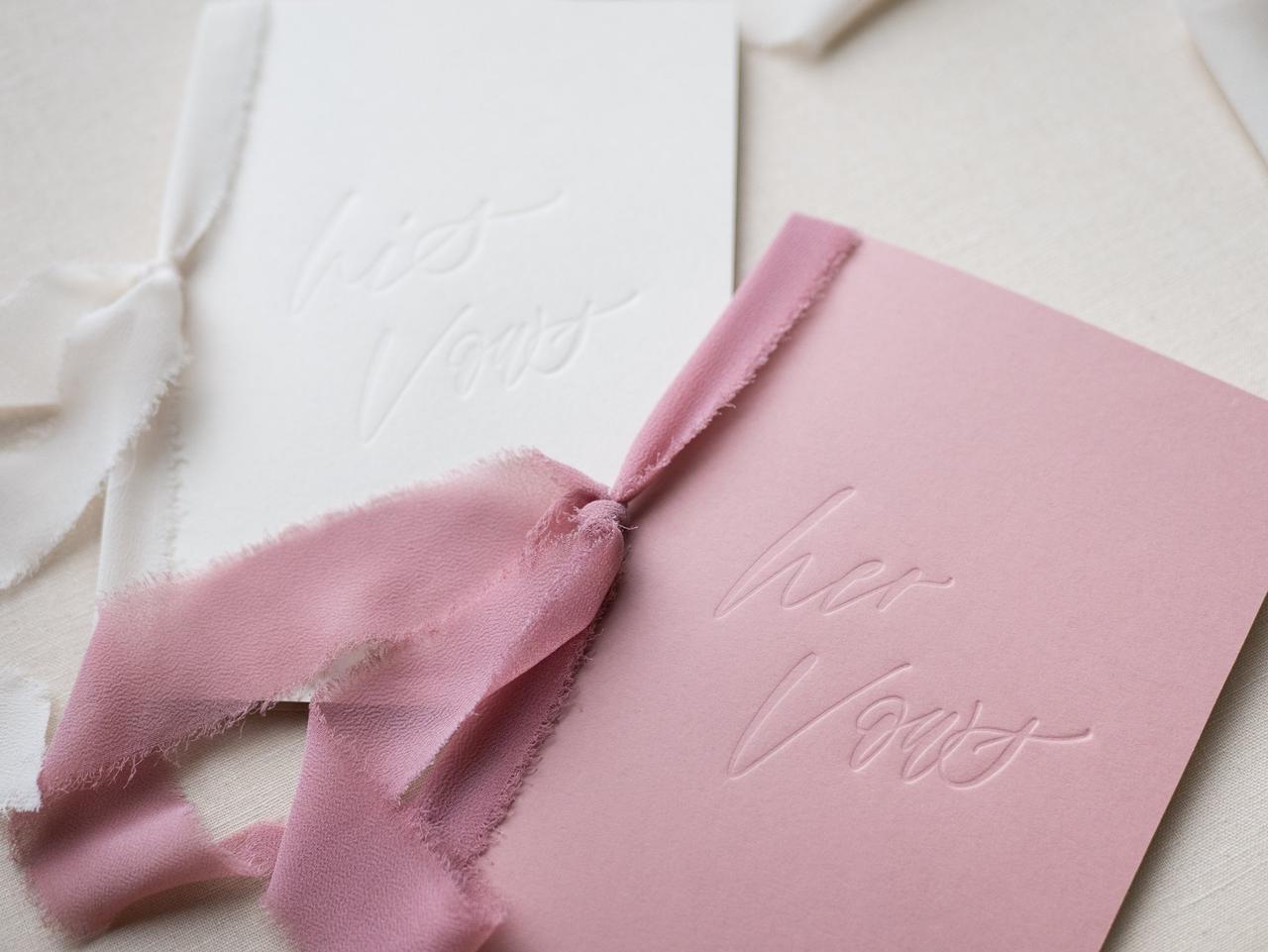 Let them know why you love them
There are probably a billion reasons why you love your spouse-to-be – and you probably tell them everyday. Even if they're well aware, take the time to give them props for how great they are and let them know why they stole your heart. You don't want your wedding vows to take hours, so try narrowing it down to a handful of reasons – it'll be tough but you can always tell them the rest later – after all, you've got a lifetime.
The grand finale
Before you wrap things up, you'll want to make a few promises (AKA your actual wedding vows). Though many couples like taking the serious route with traditional wedding vows, you don't have to. The key is to make the best wedding vows that suit your relationship – so think about what you actually should be promising. Maybe you try to change the channel whenever his favourite show is on? Vow to not do that anymore. Maybe it drives her crazy when you forget to do the dishes? Vow to not leave the house when there's an overflowing sink. You don't need to use cliches as a crutch – aim for sincerity instead.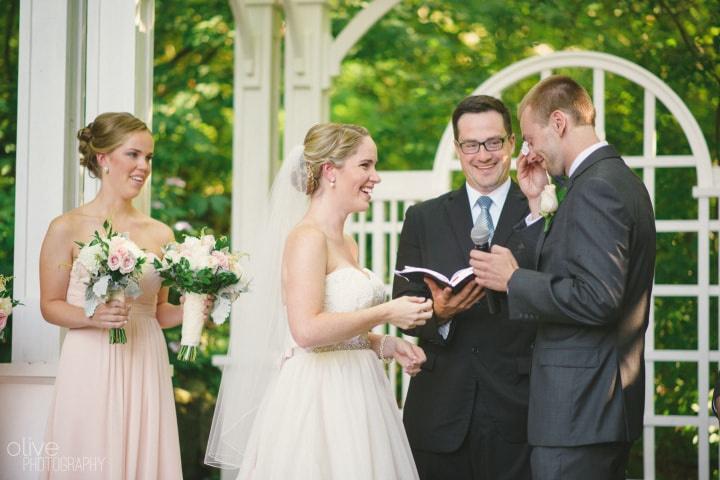 Add this task to WeddingWire's FREE To-Do List tool »