20 Questions to Ask Before Writing Your Wedding Vows
Are you struggling with writing your wedding vows? Here are a few questions that'll help get you started.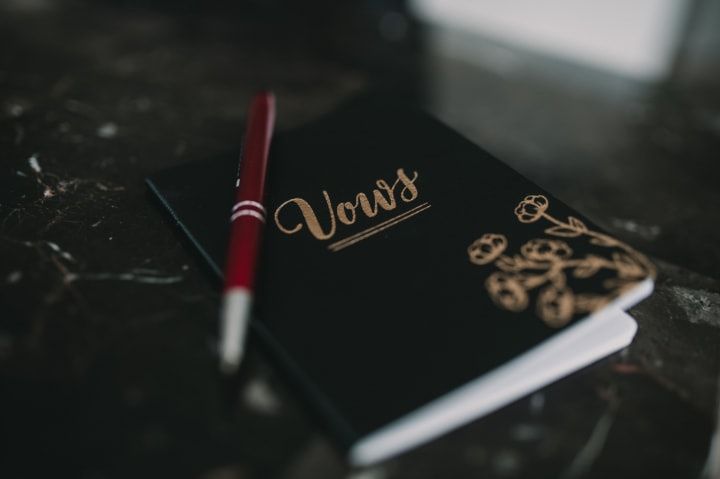 Writing your wedding vows can be tough, especially when you're hit with writer's block. Not all of us are gifted with the ability to write stunning, eloquent speeches on the first go. Some people need pointers, fill-in-the-blank sheets and about a million rough drafts before getting their vows right. If you're struggling to come up with the perfect things to write in your wedding vows, don't worry, almost every bride and groom has been there. We've drafted a few questions to help you with writing your wedding vows. If you draw blanks or get some duplicate answers, don't stress – just use what you can!
Here are a few questions to ask before writing your wedding vows.
Why is he or she the love of your life?
How can you be the best wife or husband to him or her?
What can you promise them?
How can you lift them up when they are feeling down?
Why does he or she make you laugh?
How did you feel the first time you met him or her?
How did you feel the moment you proposed or were proposed to?
How do you complement each other?
Why can't you live without him or her?
Why did you choose him or her?
What do you love him more than?
What does marriage mean to you?
What will you encourage him or her to do during your marriage?
How will you inspire him or her during your marriage?
What has he or she taught you?
What's your favourite thing the two of you have done together?
How has he or she changed you for the better?
What do you miss about him or her when they aren't around?
What obstacles have you overcome together?
What do you see in your future?
Need help writing your wedding vows? Find your wedding officiant on WeddingWire »