What is a Wedding Celebrant?
Wedding celebrants do way more than just preside over your marriage ceremony - they offer a full-service approach that can't be beat.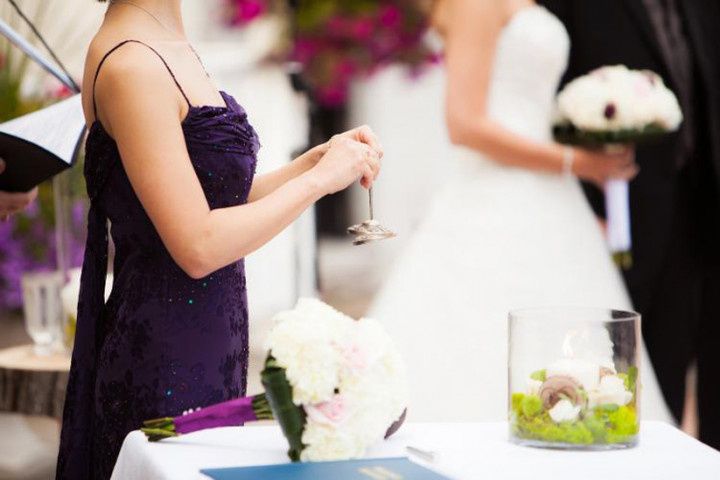 So, you need someone to make your union legal and file all that pesky paperwork? It's time to call in the pros! While some couples just want an officiant that will deliver their lines and sign the appropriate documents, others prefer a more comprehensive approach. If you're in the latter category, a wedding celebrant may be the option for you. This type of wedding guru will help figure out your ceremony structure, include meaningful rituals, aid you in penning your vows and hash out every little detail in between. Want to learn more? Read on.
Here's everything you need to know about wedding celebrants.
Wedding celebrants take what you'd call a "full-service" approach to weddings, ideal for couples who are in the market for a truly one-of-a-kind wedding ceremony experience.
It's not just another one-off job for them, it's truly a passion. They go through months of training, learning everything from the fundamentals of rituals and ceremonies to ceremonial public speaking in order to become a certified celebrant. They study traditions of different cultures, beliefs and religions, giving them the ability to tailor each ceremony to fit the couple it's being crafted for. In some provinces wedding celebrants are required to have dual certification: celebrant certification and religious officiant certification (making them extra knowledgeable in some areas). Because they are able to conduct a ceremony that reflects a couple's beliefs and lifestyle, their services are also ideal for interfaith, intercultural and same sex weddings.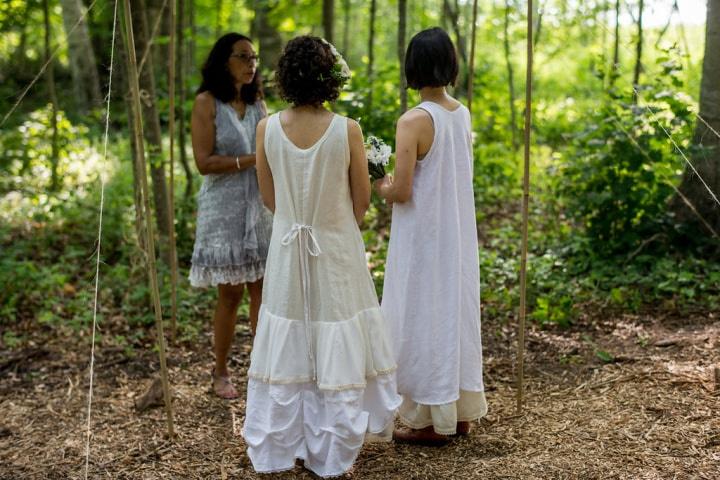 When it comes to service, you'll be treated to the best of the best. Wedding celebrants work one-on-one with their couples to create the perfect ceremony with them. While packages may vary from celebrant to celebrant, they usually do a consultation, interview the couple to better understand their relationship and beliefs, another consultation (after they've drafted the ceremony), help you pen your vows and possibly a few follow-ups to make any edits that the couple may want. Everything is clearly laid out so that the couple knows exactly what will go down on the big day. Because this approach is so hands-on and the wedding celebrant spends many hours designing the ceremony, be prepared for a heftier price tag, but it's well worth it if you're looking to make your ceremony extra meaningful and memorable for you and your guests.