Wedding Ceremony Readings 101
Are you in desperate need of a crash course in wedding ceremony readings? Here is everything you need to know.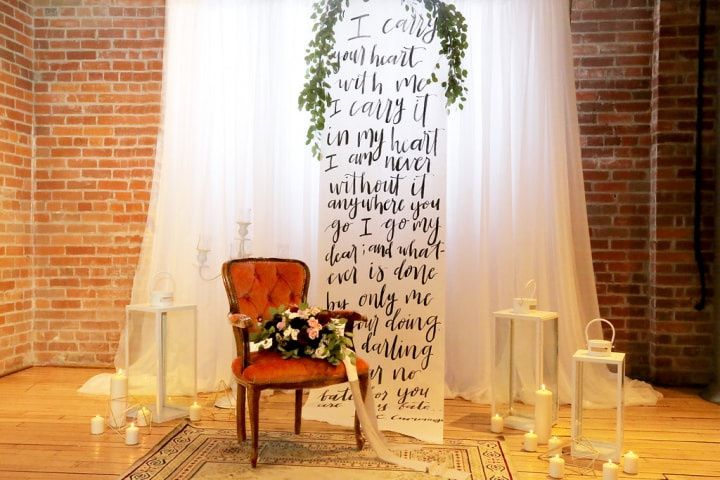 Wedding ceremony readings are a great way to infuse your ceremony with a bit more personality. They can add an extra dash of sweetness, humour or emotion to your big day, so they're definitely worth considering. If you don't know where to start when it comes to yours, we've created this quick rundown of everything you need to know.
This is wedding ceremony readings 101.
What are wedding ceremony readings?
Wedding ceremony readings are passages or phrases read by family, friends or the happy couple at the wedding ceremony. They can be secular or religious (depending on the type of wedding) and add a dose of sentimentality to the event.
Who gives wedding ceremony readings?
There's no rule that states who should and should not give wedding ceremony readings, so you can choose! From your best man to your baby cousin to yourselves, you've got plenty of options at your disposal. One thing to note: you'll want to select people who don't suffer from stage fright and are solid readers so that they speak confidently and don't fumble through.
How long should wedding ceremony readings be?
Under five minutes is the general rule, but if you can get them under the three minute mark, that's even better. Why? Your wedding day will be a long one, and you don't want your wedding guests yawning before the vows are even said. Keep your readings short and sweet and everyone will be paying attention.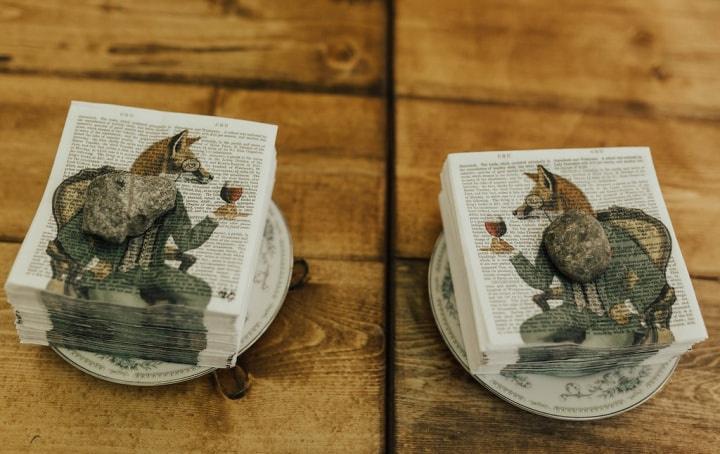 Should I talk to my officiant before looking for wedding ceremony readings?
Yes, you should. While choosing them may seem like NDB, some religious ceremonies require certain readings and don't allow others. Clearing things up with your wedding officiant or celebrant before you start searching will put you on the right path.
How do I choose the right readings for my wedding ceremony?
This process is different for everyone. Some couples like to let their officiant or celebrant do all the work for them others like to spend hours combing through pages of their favourite books and scouring the internet for options. If you need help choosing your wedding ceremony readings, give this article a quick readthrough.
What if there's not enough time to fit readings into my wedding ceremony?
If adding readings to your ceremony will have you racing the clock, it's probably best to cut them from that part of your big day. Instead, incorporate them into your wedding decor or display them around your reception venue (maybe on your welcome table or framed on the wall). It's not the traditional route, but it's still a great way to include your favourite phrases in your wedding.
Are wedding ceremony readings mandatory?
If you don't love the idea of adding readings to your wedding ceremony, skip 'em. They're definitely not for everyone, so don't feel pressured to incorporate them into your big day. Remember, there are plenty of other ways to add a dose of sweetness and sentimentality to you union, like wedding vows and reception speeches.