5 Creative Ways to Use Love Song Lyrics in Your Wedding Decor
Take your wedding decor to the next level by using lines and verses from some of your favourite songs.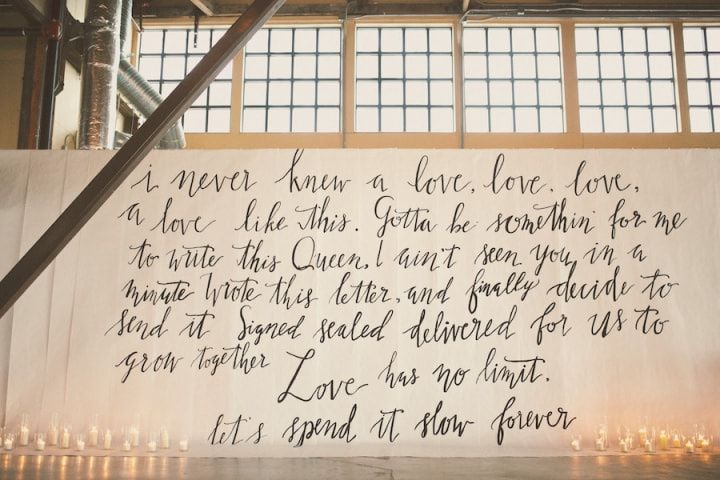 Are you and your partner total audiophiles? Well, why not incorporate your favourite love song lyrics into your wedding day? Yes, making a killer wedding playlist is an essential part of that, but you can also use your music obsession to inspire your wedding decor. From decking out your ceremony pieces with some swoon-worthy verses to topping your wedding cake with your favourite lyrics, there are plenty of ways to use love songs to your advantage.
Here are a few ways to use love song lyrics in your wedding decor.
Aisle Runner
Forget about plain 'ol carpet, walk across your favourite song as you head to the altar. You can have a calligrapher (or talented friend) hand paint the lyrics onto a paper runner like this one by Kelly Lee, or if you're willing to pony up the extra cash, get the words printed right onto a stretch of linen. Feel free to go with something a little lengthier - you've got plenty of space on the aisle runner.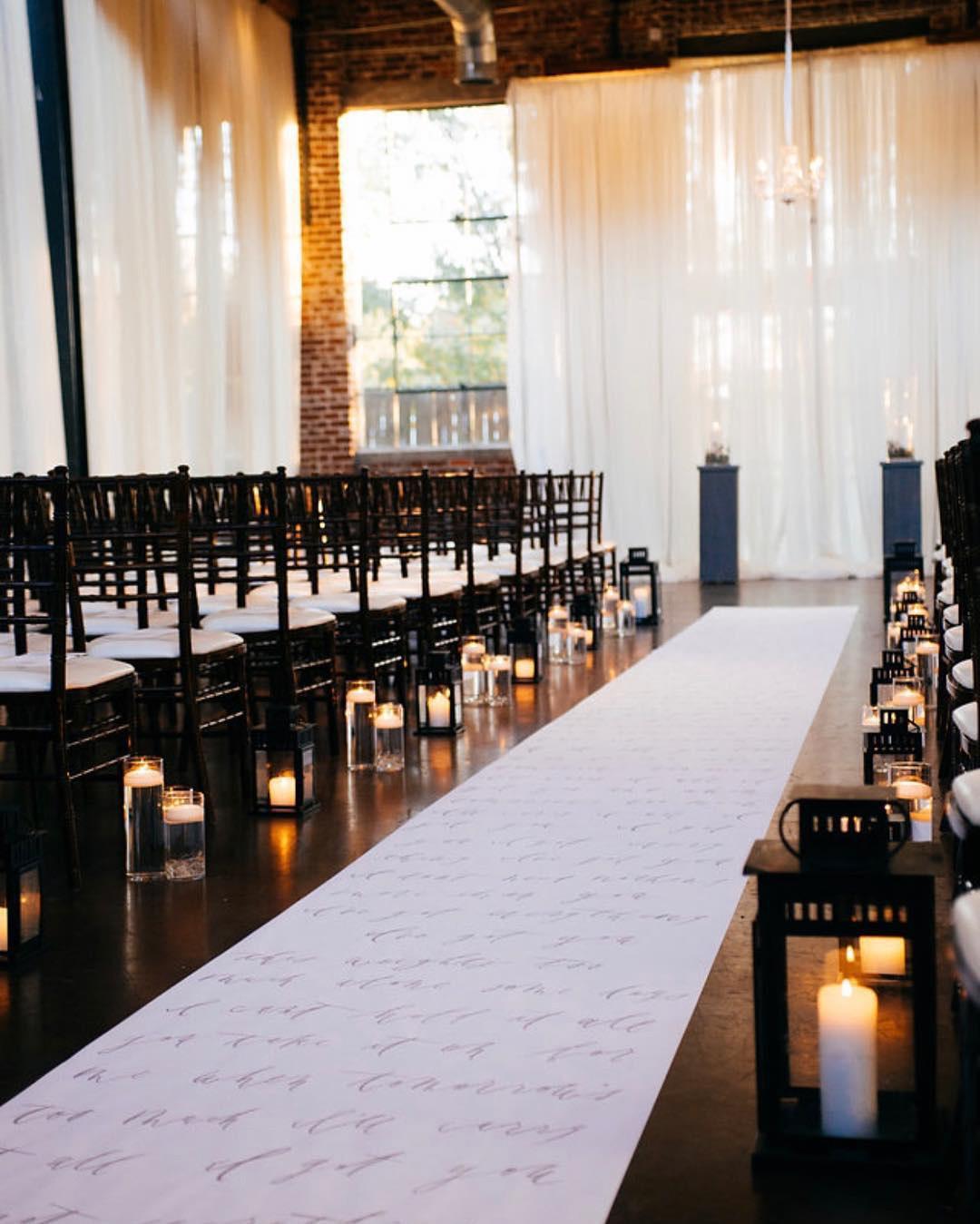 Aisle Markers
Follow this couple's lead and create signs with love song lyrics in place of traditional floral aisle markers. You probably want to find something uber-romantic for this one, your guests will totally be snapping pictures.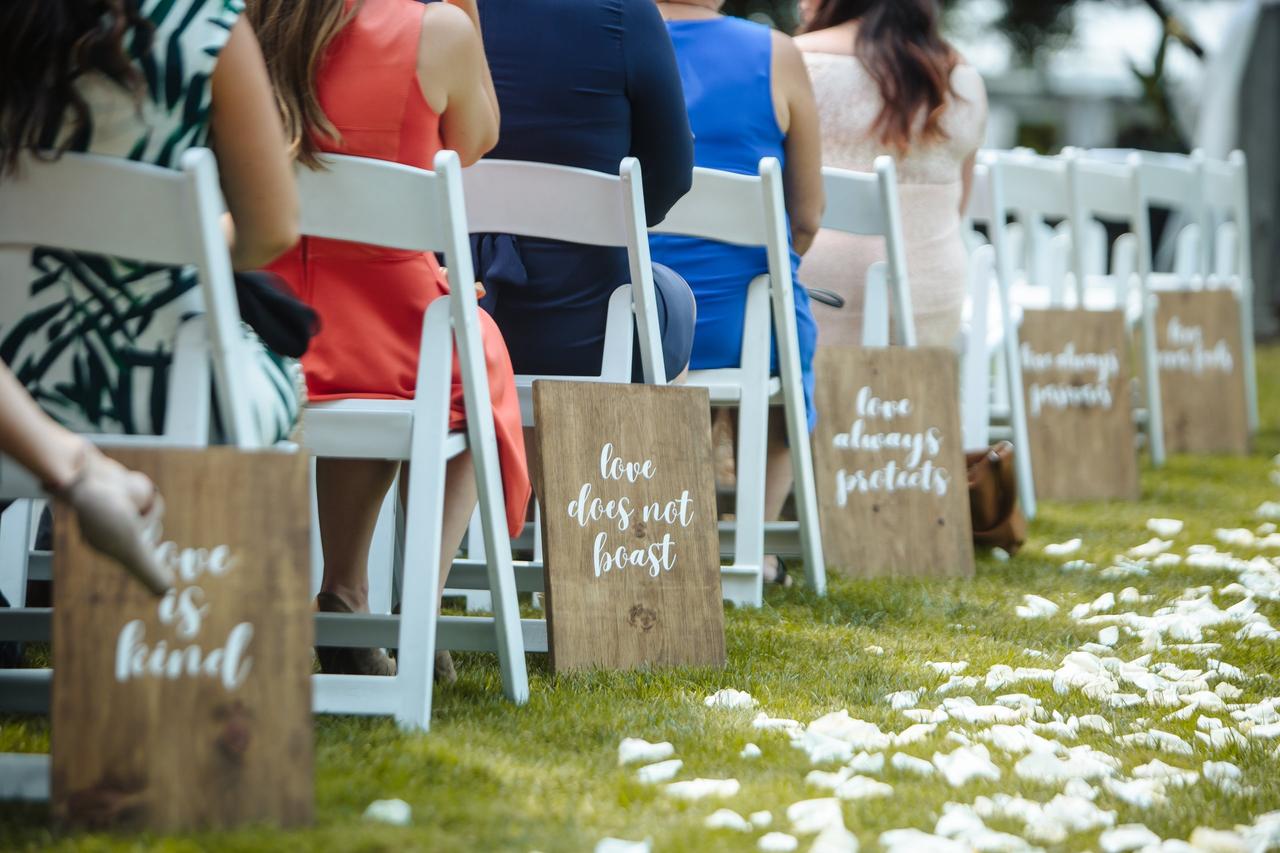 Backdrop
Your backdrop will be the focal point of your wedding altar, so, naturally, you want it to look amazing. While you could follow Kimye's lead and bolster yours with tons of blooms, this is a great opportunity to share the words to "your song" with your guests. Not only does a handwritten backdrop look stunning (see evidence at top and below), but it'll also infuse your altar with more meaning. After the ceremony, you can use it to highlight your head table or sweetheart table too!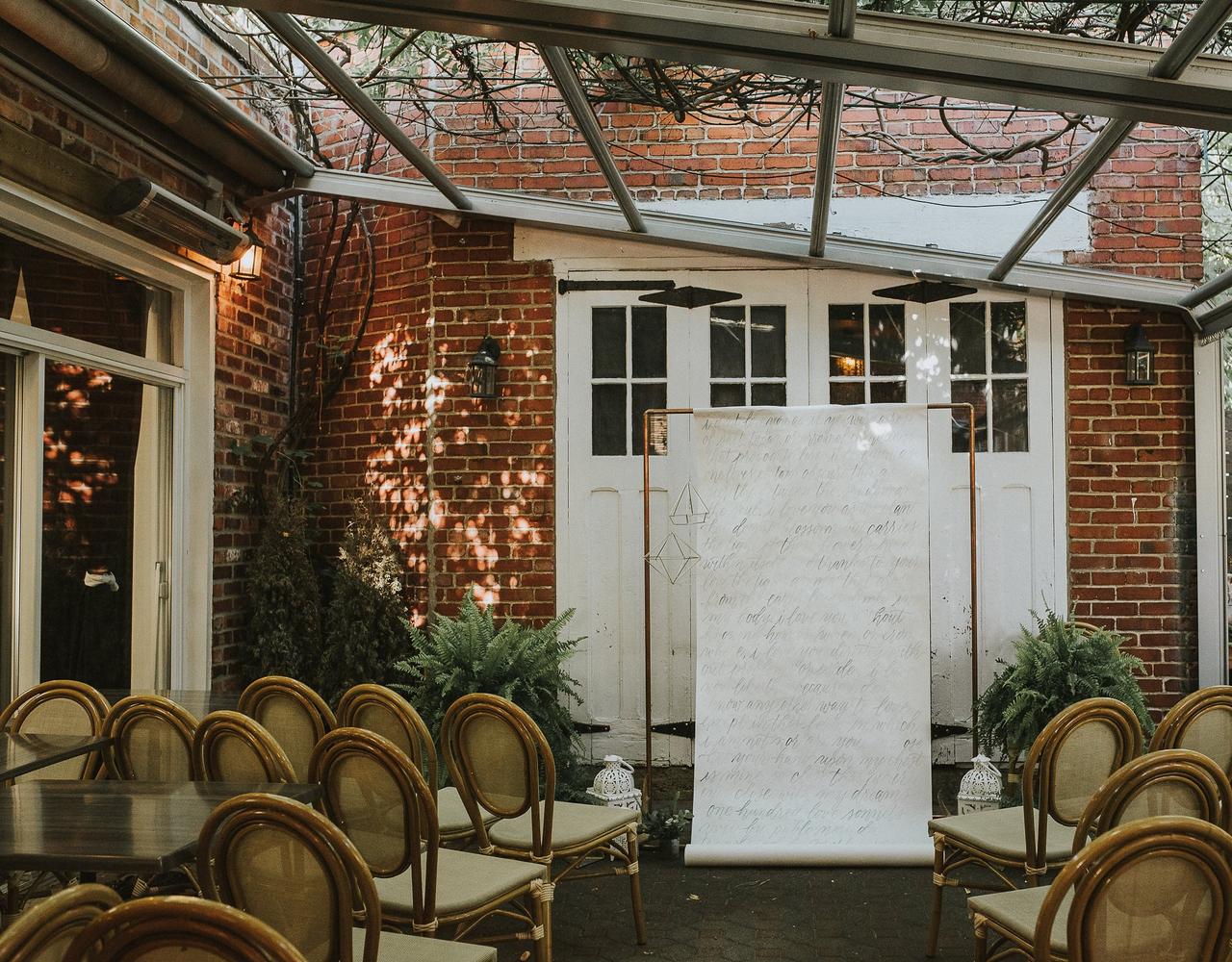 Cake Topper
Gone are the days when you were expected to top you wedding cake with pint-sized versions of you and your fiancé(e). Into trying something a bit more modern? Love song lyrics are an awesome way to spruce up the smallest tier of your cake. Find a line that you love, a killer font and your confection will look totally Instagram-worthy.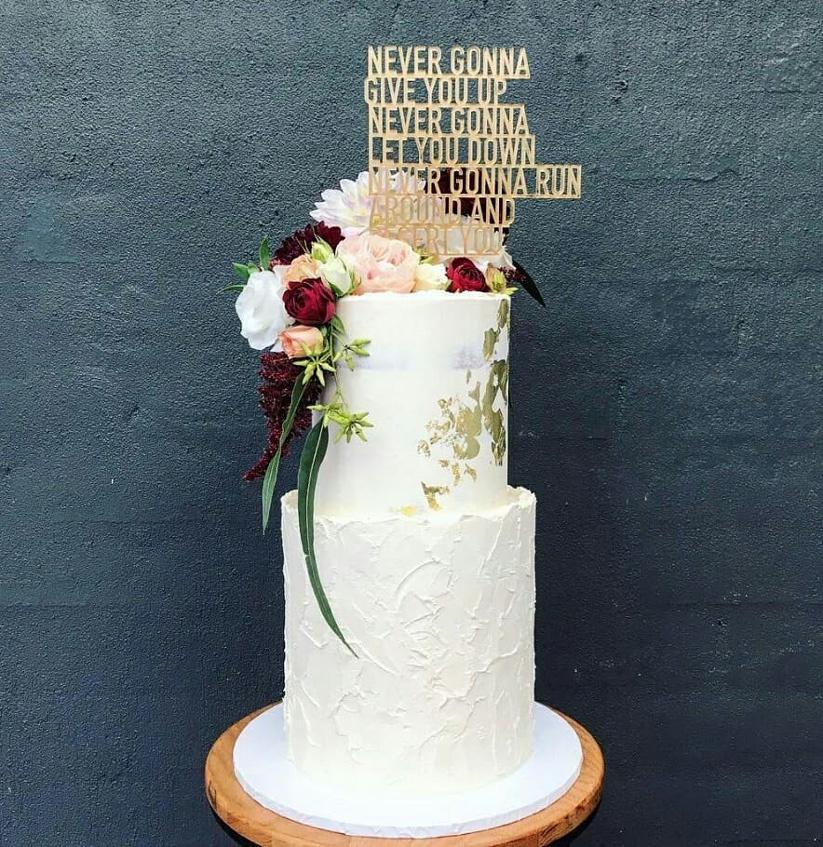 Sweetheart Chair Signs
Want to give your bride and groom chairs that extra oomph? Skip going for the classic "Mrs" and "Mr" signs and use some of your favourite love song lyrics, instead. You'll want to keep things short and sweet here, like this couple who used a line from The Lumineers' "Ho Hey".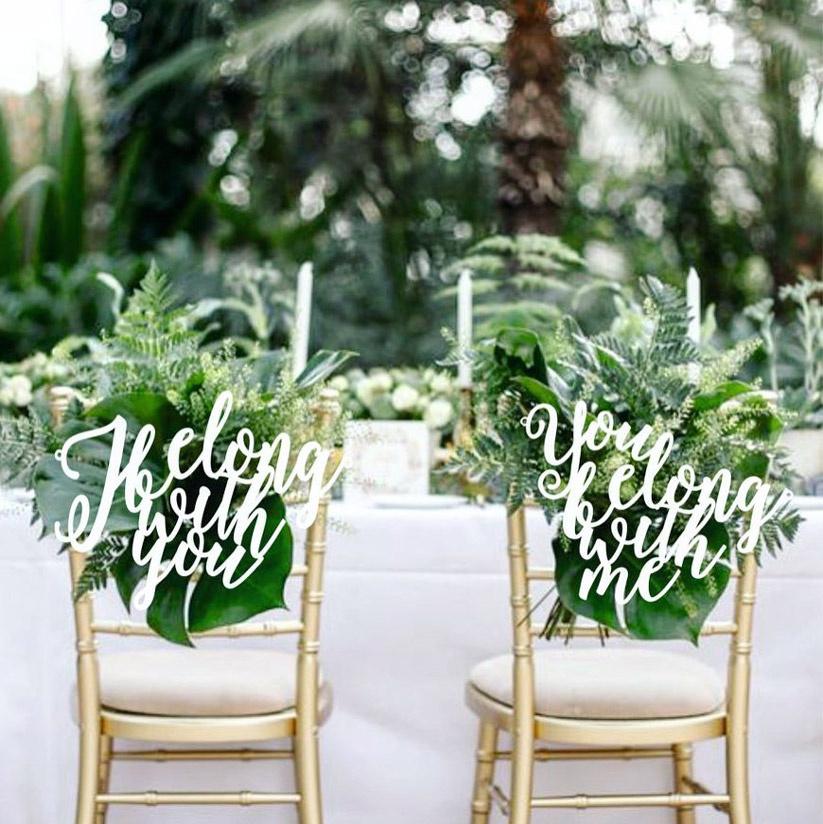 Find wedding decorations, stationery and calligraphers on WeddingWire »