How to Choose Your Wedding Reading Readers
Can't decide who should be delivering the wedding readings at your ceremony? Here's how to choose your readers.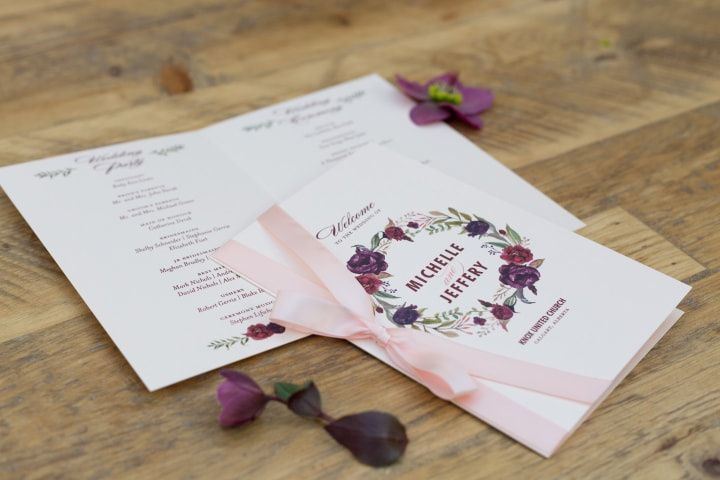 Wedding readings are an important part of most wedding ceremonies. Once you've figured out which passages will be highlighted on your big day, you can move on to selecting your readers. If you don't have a clue who to choose, we've got you covered.
Here's how to choose your wedding reading readers.
Let the wedding reading choose the reader
Of course, you want the passage you've chosen to suit whoever will be reading it. If you're going with a few lines from your favourite childhood book, why not ask one of the little ones in your family to step up to the mic? Or, maybe you've gone for something on the funnier side? See if the comedian in your friend group wants to bring on the LOLs. This is guaranteed to narrow your search and help you find the perfect person for the job.
Let your loved ones who aren't at the altar get in on the action
Now, obviously, you love all the people who will be standing next to you at the altar (AKA your bridesmaids and groomsmen) but a wedding reading is the perfect way to incorporate people who you couldn't squeeze into your wedding party. Maybe your mom or dad would love to stand in the spotlight with you for a moment or two? Perhaps it's time to let an aunt, uncle or close family friend take the reins? Now's the time!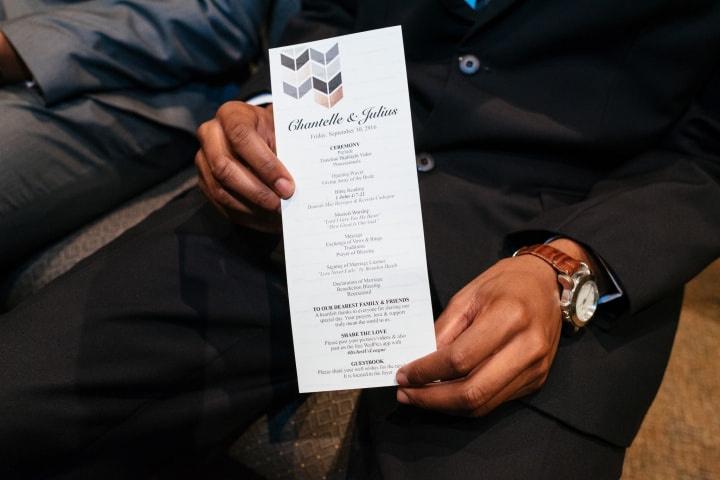 Make sure they're OK with public speaking
Once you've picked your top candidates, do a little Q&A sesh to see how they feel about public speaking. If the idea of standing in front of all of your loved ones sends a shiver down their spine, it's probably best to ask someone else to do it. You don't want your wedding readings to be filled with uhms, ahhs and flubs.
Have backup
You'll want to have an understudy, in case your top candidate gets too nervous or bows out on your wedding day. Though there's a good chance this won't happen, you definitely don't want to be stuck without a reader at the eleventh hour. Having a backup (like maybe a member of your wedding party) prepared to step up and give the reading will ensure that everything goes off without a hitch.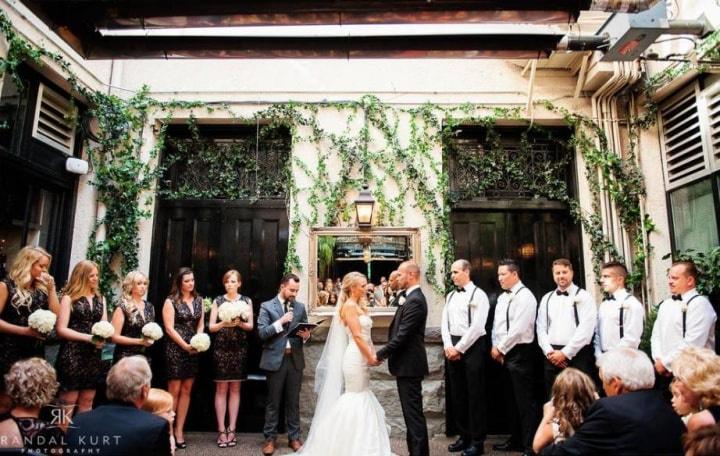 Your officiant is always an option
Got too many stellar candidates to choose from and just can't decide? Ask your officiant to do your wedding reading(s). This definitely won't be their first rodeo, so you can feel confident that they'll do an awesome job.
Find your wedding officiant on WeddingWire »