6 Tips for Choosing Your Wedding Ceremony Readings
Are you ready to start hunting for your wedding ceremony readings? We've got a few tips and tricks for you.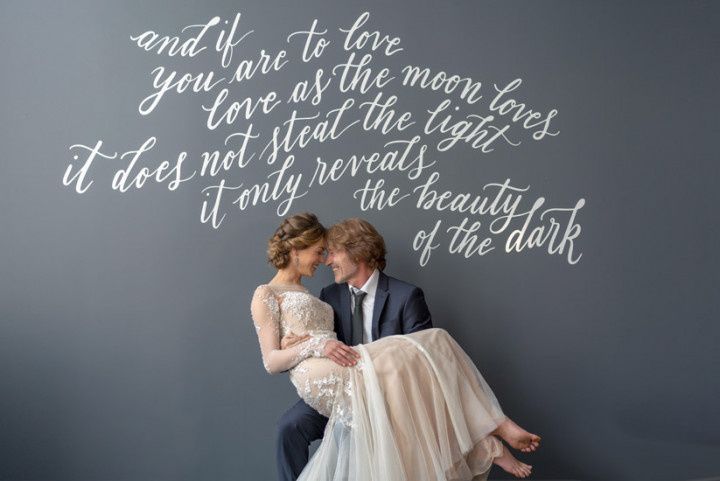 Want to give your big day an extra dash of personalization? Add some sweet and sentimental wedding ceremony readings to the mix. A few phrases and passages that describe your love may be just what your celebration needs to take it to the next level. If you're having trouble picking yours, we're here to help you out.
Here are a few tips for choosing your wedding ceremony readings.
Have a discussion with your officiant
Before you dive too deep into researching cute phrases and passages, talk to your wedding officiant or celebrant. Not only will they be able to point you in the direction of some amazing readings that suit you as a couple, but they'll also give you a lowdown on the rules for your ceremony (certain religious wedding ceremonies don't allow certain readings).
Consider who will be giving the readings
You'll want to tailor your wedding ceremony readings to the person who will be giving them. For example, if you're asking your baby cousin to speak, you probably don't want to give them a lengthy passage from an eighteenth-century play (that's just asking for flubs). Opt for them something short, sweet and easy to say so that they can really knock the reading out of the park. Or, maybe your best man will be taking the reins? If he's a total comedian, go for something funny instead of sappy or serious.
Get inspired
Once your officiant has given you the rules and you know who will be giving your wedding ceremony readings, you can start hunting for the perfect ones. If you don't know where to start, turn to your favourite authors and lyricists for help. If you're head-over-heels for the Harry Potter series, scan their pages for potential readings. Or perhaps Michael Buble's songs always make you swoon? Look through his lyrics for a few lovey-dovey lines.
Bonus: We've rounded up dozens of wedding readings for you to browse.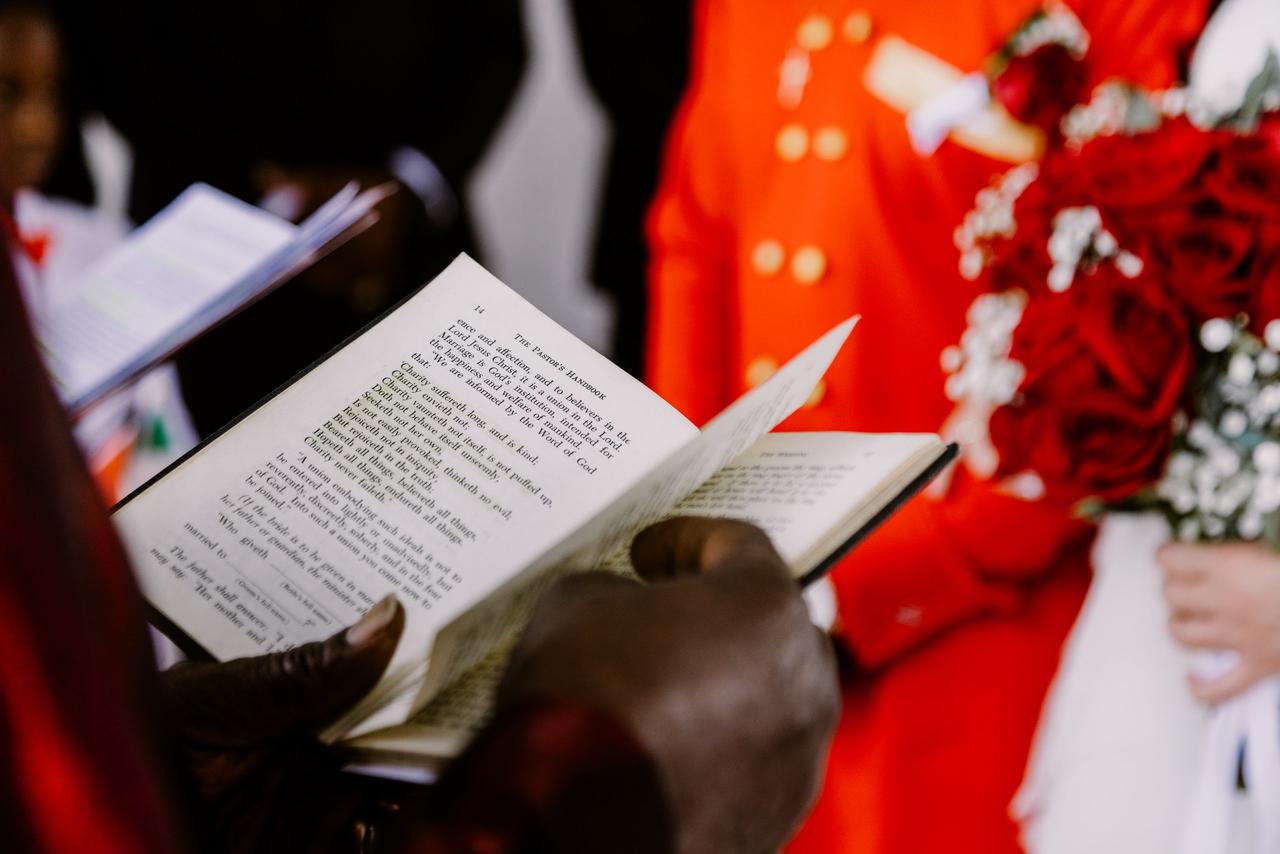 Make them personal
If you and your spouse are gifted when it comes to writing, pen your own readings! You could use love letters that you've written to each other in the past or come up with something completely new. Keep in mind you'll still have to write your wedding vows, so make sure you have enough original material for both if you go this route.
Keep them short and sweet
You don't want your friends and family dozing off while your wedding ceremony readings are being given, so keep them short and sweet. Like speeches, they should definitely be under the five minute mark, but the shorter the better.
Do a double check
When you first read Shakespeare you think just about everything sounds romantic because of the flowery language. However, when you peel back the layers you notice that that's usually not the case (in fact, a lot of it lands on the opposite end of the emotional spectrum). Well, you don't want a similar realization to hit you on your wedding day when your readings begin, so comb through the words of your top candidates carefully to make sure they actually fit the occasion.
Find your wedding officiant on WeddingWire »