27 Romantic Non-Religious Wedding Readings About Love and Friendship
From children's book extracts to classic poems, we've got lots of non-religious wedding reading ideas that will add a special moment to your ceremony.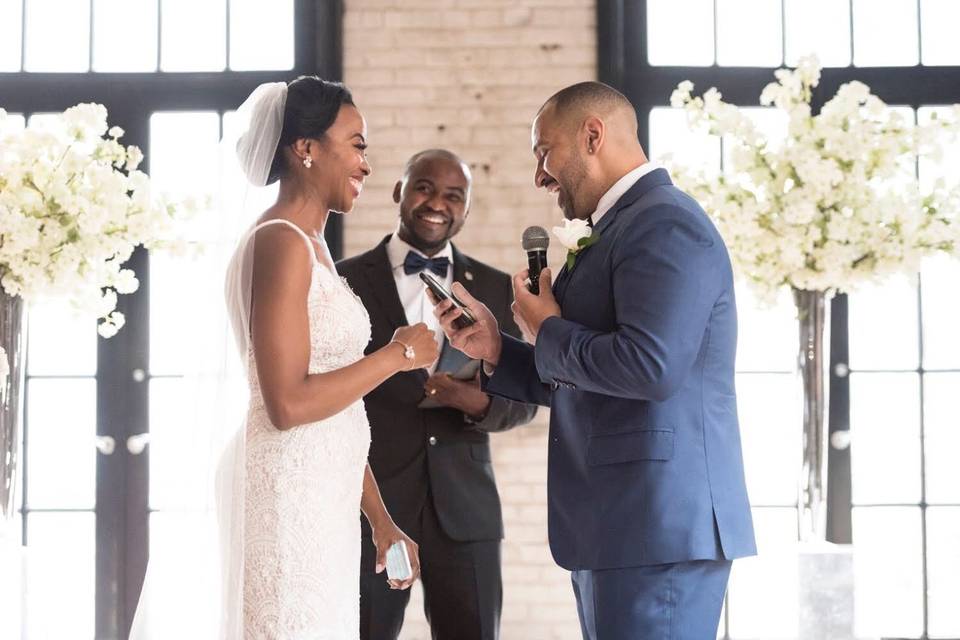 Adding one or two non-religious wedding readings to your ceremony can help capture the essence of your love and relationship. Whether you invite a friend or family member to be a wedding reading reader or you want to recite one to your spouse, this moment is sure to captivate the congregation. From romantic wedding poems and passages from literature to children's book extracts and wise words about friendship and marriage, there's something for every couple on this list of romantic and unusual non-religious wedding ceremony readings.
Here are our favourite non-religious wedding readings about love and friendship.
Classic Wedding Readings
These classic poems and passages are timeless wedding reading choices.
"I Carry Your Heart with Me" by E.E. Cummings
"I carry your heart with me (I carry it in my heart) I am never without it (anywhere I go you go, my dear; and whatever is done by only me is your doing, my darling)
I fear no fate (for you are my fate, my sweet) I want no world (for beautiful you are my world, my true)
and it's you are whatever a moon has always meant and whatever a sun will always sing is you
Here is the deepest secret nobody knows
(here is the root of the root and the bud of the bud and the sky of the sky of a tree called life; which grows
higher than soul can hope or mind can hide)
and this is the wonder that's keeping the stars apart
I carry your heart (I carry it in my heart)"
"She Walks in Beauty" by Lord Byron
"She walks in beauty, like the night
Of cloudless climes and starry skies;
And all that's best of dark and bright
Meet in her aspect and her eyes:
Thus mellowed to that tender light
Which heaven to gaudy day denies.
One shade the more, one ray the less,
Had half impaired the nameless grace
Which waves in every raven tress,
Or softly lightens o'er her face;
Where thoughts serenely sweet express
How pure, how dear their dwelling place.
And on that cheek, and o'er that brow,
So soft, so calm, yet eloquent,
The smiles that win, the tints that glow,
But tell of days in goodness spent,
A mind at peace with all below,
A heart whose love is innocent!"
"Sonnet 18" by William Shakespeare
"Shall I compare thee to a summer's day?
Thou art more lovely and more temperate:
Rough winds do shake the darling buds of May,
And summer's lease hath all too short a date;
Sometime too hot the eye of heaven shines,
And often is his gold complexion dimm'd;
And every fair from fair sometime declines,
By chance, or nature's changing course, untrimm'd.
But thy eternal summer shall not fade,
Not lose possession of that fair thou owest;
Nor shall death brag thou wanderest in his shade,
When in eternal lines to time thou growest;
So long as men can breathe, or eyes can see,
So long as lives this, and this gives life to thee."
"A Vow" by Wendy Cope
"I cannot promise never to be angry;
I cannot promise always to be kind.
You know what you're taking on, my darling
It's only at the start that love is blind.
And yet I'm still the one you want to be with
And you're the one for me – of that I'm sure.
You're my closest friend, my favourite person,
The lover and the home I've waited for.
I cannot promise that I will deserve you
From this day on. I hope to pass that test.
I love you, and I want to make you happy.
I promise I will do my very best."
A History of Love by Diane Ackerman
"Love. What a small word we use for an idea so immense and powerful it has altered the flow of history, calmed monsters, kindled works of art, cheered the forlorn, turned tough guys to mush, consoled the enslaved, driven strong women mad, glorified the humble, fuelled national scandals, bankrupted robber barons, and made mincemeat of kings. How can love's spaciousness be conveyed in the narrow confines of one syllable? Love is an ancient delirium, a desire older than civilization, with taproots stretching deep into dark and mysterious days...
The heart is a living museum. In each of its galleries, no matter how narrow or dimly lit, preserved forever like wondrous diatoms, are our moments of loving and being liked."
The Art of Marriage by Wilferd Arlan Peterson
"Happiness in marriage is not something that just happens.
A good marriage must be created.
In the art of marriage the little things are the big things…
It is never being too old to hold hands.
It is remembering to say "I love you" at least once a day.
It is never going to sleep angry.
It is at no time taking the other for granted;
the courtship should not end with the honeymoon, it should continue through all the years.
It is having a mutual sense of values and common objectives.
It is standing together facing the world.
It is forming a circle of love that gathers in the whole family.
It is doing things for each other, not in the attitude
of duty or sacrifice, but in the spirit of joy.
It is speaking words of appreciation and demonstrating gratitude in thoughtful ways.
It is not looking for perfection in each other.
It is cultivating flexibility, patience, understanding and a sense of humour.
It is having the capacity to forgive and forget.
It is giving each other an atmosphere in which each can grow.
It is finding room for the things of the spirit.
It is a common search for the good and the beautiful.
It is establishing a relationship in which the independence is equal, dependence is mutual and the obligation is reciprocal.
It is not only marrying the right partner, it is being the right partner.
It is discovering what marriage can be, at its best."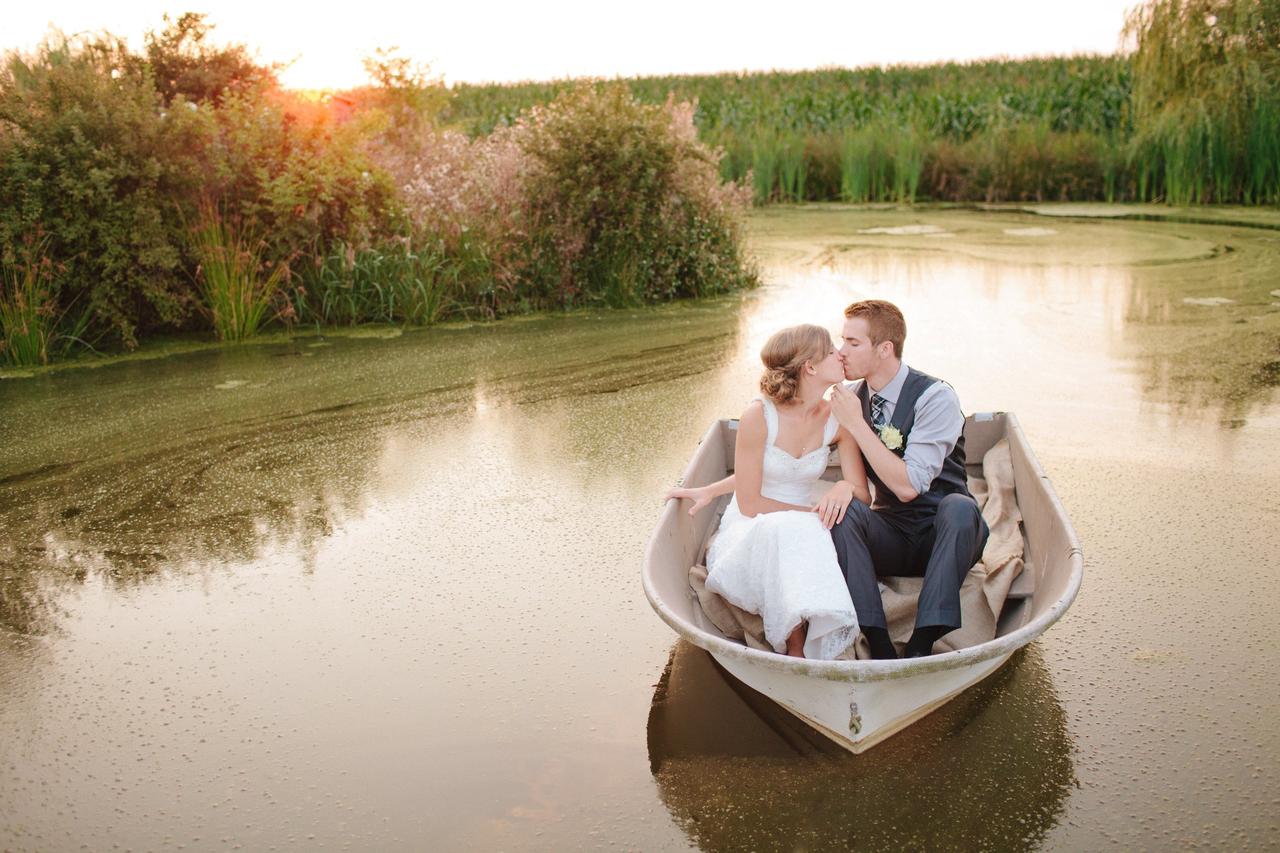 Wedding Readings from Literature
Often times a book passage beautifully captures how we feel, so we've rounded up our ultimate favourites.
The Notebook by Nicholas Sparks
"I am nothing special; just a common man with common thoughts, and I've led a common life. There are no monuments dedicated to me and my name will soon be forgotten. But in one respect I have succeeded as gloriously as anyone who's ever lived: I've loved another with all my heart and soul; and to me, this has always been enough."
Les Miserables by Victor Hugo
"You can give without loving, but you can never love without giving. The great acts of love are done by those who are habitually performing small acts of kindness. We pardon to the extent that we love. Love is knowing that even when you are alone, you will never be lonely again. And great happiness of life is the conviction that we are loved. Loved for ourselves. And even loved in spite of ourselves."
Every Day by David Levithan
"This is what love does: It makes you want to rewrite the world. It makes you want to choose the characters, build the scenery, guide the plot. The person you love sits across from you, and you want to do everything in your power to make it possible, endlessly possible. And when it's just the two of you, alone in a room, you can pretend that this is how it is, this is how it will be."
A Farewell to Arms by Ernest Hemingway
"At night, there was the feeling that we had come home, feeling no longer alone, waking in the night to find the other one there, and not gone away; all other things were unreal. We slept when we were tired and if we woke the other one woke too so one was not alone. Often a man wishes to be alone and a woman wishes to be alone too and if they love each other they are jealous of that in each other, but I can truly say we never felt that. We could feel alone when we were together, alone against the others. We were never lonely and never afraid when we were together."
The Promise by Heather Berry
"Within this blessed union of souls, where two hearts intertwine to become one, there lies a promise. Perfectly born, divinely created, and intimately shared, it is a place where the hope and majesty of beginnings reside. Where all things are made possible by the astounding love shared by two spirits. As you hold each other's hands in this promise, and eagerly look into the future in each other's eyes, may your unconditional love and devotion take you to places where you've both only dreamed. Where you'll dwell for a lifetime of happiness, sheltered in the warmth of each other's arms."
Jane Eyre by Charlotte Brontë
"I have for the first time found what I can truly love — I have found you. You are my sympathy—my better self—my good angel—I am bound to you with a strong attachment. I think you good, gifted, lovely: a fervent, a solemn passion is conceived in my heart; it leans to you, draws you to my centre and spring of life, wraps my existence about you—and, kindling in pure, powerful flame, fuses you and me in one. It was because I felt and knew this, that I resolved to marry you."
Anne's House of Dreams by L.M. Montgomery
"But it was a happy and beautiful bride who came down the old, homespun-carpeted stairs that September noon—the first bride of Green Gables, slender and shining-eyed, in the mist of her maiden veil, with her arms full of roses. Gilbert, waiting for her in the hall below, looked up at her with adoring eyes. She was his at last, this evasive, long-sought Anne, won after years of patient waiting. It was to him she was coming in the sweet surrender of the bride. Was he worthy of her? Could he make her as happy as he hoped? If he failed her— if he could not measure up to her standard of manhood — then, as she held out her hand, their eyes met and all doubt was swept away in a glad certainty. They belonged to each other; and, no matter what life might hold for them, it could never alter that. Their happiness was in each other's keeping and both were unafraid."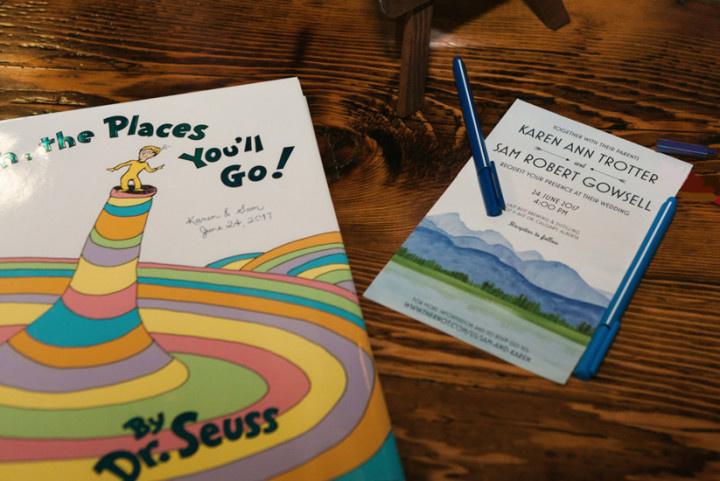 Wedding Readings from Children's Books
These adorable wedding reading ideas from children's books give us all the feels.
Oh, The Places You'll Go by Dr. Seuss
"Congratulations!
Today is your day.
You're off to Great Places!
You're off and away!
You have brains in your head.
You have feet in your shoes
You can steer yourself
any direction you choose."
The Secret Garden by Frances Hogdson Burnett
"One of the strange things about living in the world is that it is only now and then one is quite sure one is going to live forever and ever and ever. One knows it sometimes when one gets up at the tender solemn dawn-time and goes out and stands alone and throws one's head far back and looks up and up and watches the pale sky slowly changing and flushing and marvellous unknown things happening until the East almost makes one cry out and one's heart stands still at the strange unchanging majesty of the rising of the sun—which has been happening every morning for thousands and thousands of years.
One knows it then for a moment or so. And one knows it sometimes when one stands by oneself in a wood at sunset and the mysterious deep gold stillness slanting through and under the branches seems to be saying slowly again and again something one cannot quite hear, however much one tries. Then sometimes the immense quiet of the dark blue at night with the millions of stars waiting and watching makes one sure; and sometimes a sound of far-off music makes it true; and sometimes a look in someone's eyes."
I Like You by Sandol Stoddard Warburg
"I like you because you know where I'm ticklish
And you don't tickle me there except just a little tiny bit sometimes
But if you do, then I know where to tickle you too
You know how to be silly – that's why I like you."
Some Things Go Together by Charlotte Zolotow
"Pigeons with park
Stars with dark
Sand with sea
and you with me.
Hats with heads
Pillows with beds
Sky with blue
and me with you."
"Us Two" from Now We Are Six by A.A. Milne
"Wherever I am, there's always Pooh,
There's always Pooh and Me.
Whatever I do, he wants to do.
"Where are you going today?" says Pooh.
"Well, that's very odd 'cos I was too.
Let's go together," says Pooh, says he.
"Let's go together," says Pooh…
"Let's look for dragons," I said to Pooh.
"Yes, let's," said Pooh to Me.
We crossed the river and found a few.
"Yes, those are dragons all right," said Pooh.
"As soon as I saw their beaks I knew.
That's what they are," said Pooh, said he.
"That's what they are," said Pooh.
"Let's frighten the dragons," I said to Pooh.
"That's right," said Pooh to Me.
"I'm not afraid," I said to Pooh,
And I held his paw and I shouted, "Shoo!
Silly old dragons!" – and off they flew.
"I wasn't afraid," said Pooh, said he,
"I'm never afraid with you."
So, wherever I am, there's always Pooh,
There's always Pooh and Me.
"What would I do?" I said to Pooh,
"If it wasn't for you," and Pooh said: "True,
it isn't much fun for one, but two,
Can stick together," says Pooh, says he. "That's how it is," says Pooh."
Your Personal Penguin by Sandra Boynton
"I like you a lot.
You're funny and kind.
So let me explain
What I have in mind.
I want to be your personal penguin.
I want to walk right by your side.
I want to be your personal penguin.
I want to travel with you far and wide."
The Little Prince by Antoine de Saint-Exupéry
"You – you alone will have the stars as no one else has them… In one of the stars I shall be living. In one of them I shall be laughing. And so it will be as if all the stars were laughing, when you look at the sky at night… You – only you – will have stars that can laugh."
The Little Yellow Leaf by Carin Berger
"And then, high up on an icy branch, a scarlet flash, one more leaf, holding tight. 'You're here' cried the little yellow leaf. 'I am' said the little scarlet leaf. 'Like me' said the little yellow leaf. Neither spoke. Finally… 'Will you?' asked the little scarlet leaf. 'I will' said the little yellow leaf. And, one two three, they let go, and soared…"
"The Ent and The Ent Wife" from Lord of The Rings by J.R.R Tolkien
"When Winter comes, and singing ends; when darkness falls at last;
When broken is the barren bough, and light and labour past;
I'll look for thee, and wait for thee, until we meet again:
Together we will take the road beneath the bitter rain!
Together we will take the road that leads into the West,
And far away will find a land where both our hearts may rest."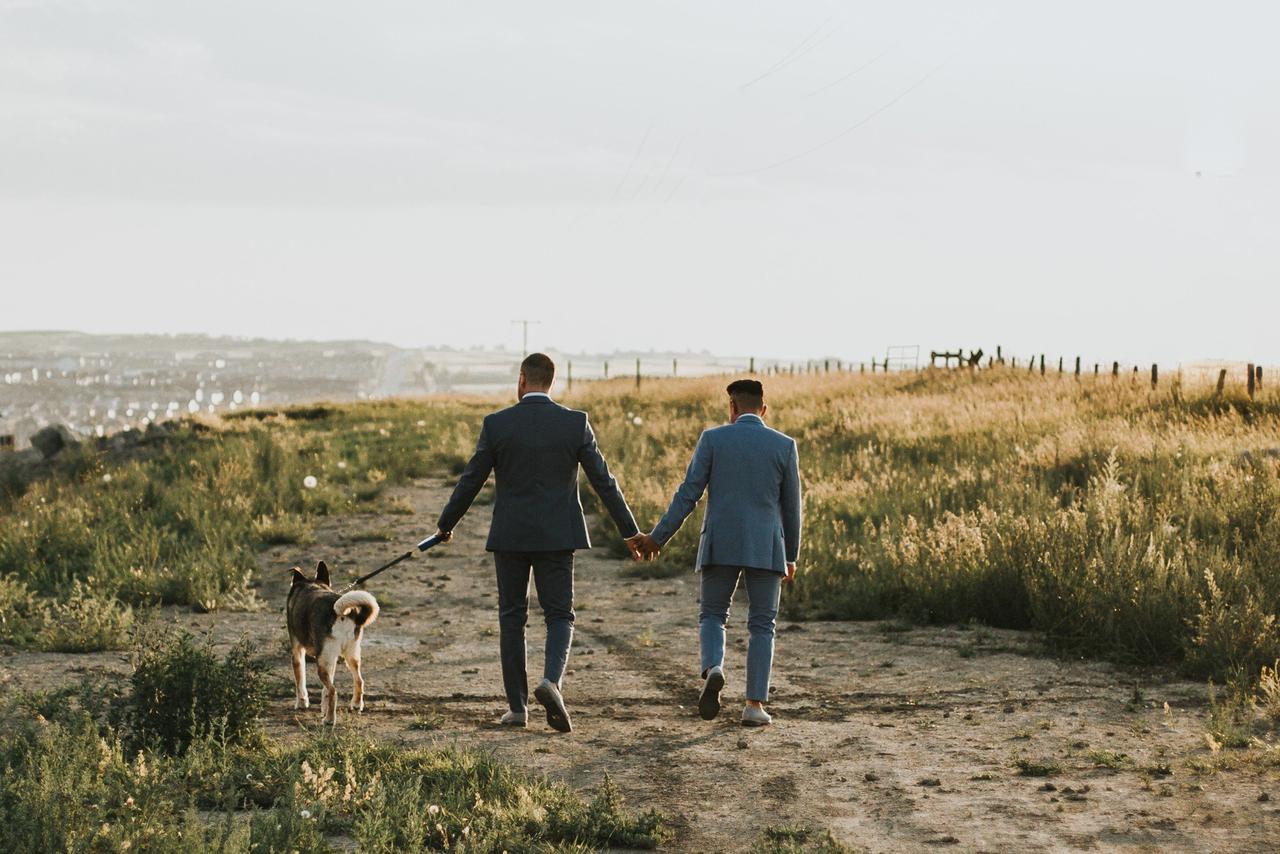 Wedding Readings About Friendship
The basis of a good marriage is a lasting friendship, so here are some heartwarming readings for you and your best friend.
Love Is Friendship Set On Fire by Laura Hendricks
"Love is friendship caught fire; it is quiet, mutual confidence, sharing and forgiving. It is loyalty through good and bad times. It settles for less than perfection, and makes allowances for human weaknesses. Love is content with the present, hopes for the future, and does not brood over the past. It is the day-in and day-out chronicles of irritations, problems, compromises, small disappointments, big victories, and working toward common goals. If you have love in your life, it can make up for a great many things you lack. If you do not have it, no matter what else there is, it is not enough."
Friendship by Judy Bielicki
"It is often said that it is love that makes the world go round. However, without doubt, it is friendship which keeps our spinning existence on an even keel.
True friendship provides so many of the essentials for a happy life—it is the foundation on which to build an enduring relationship, it is the mortar which bonds us together in harmony, and it is the calm, warm protection we sometimes need when the world outside seems cold and chaotic.
True friendship holds a mirror to our foibles and failings, without destroying our sense of worthiness. True friendship nurtures our hopes, supports us in our disappointments, and encourages us to grow to our best potential.
Bride and Groom came together as friends. Today, they pledge to each other not only their love, but also the strength, warmth and, most importantly, the fun of true friendship."
Quote from Muhammad Ali
"Friendship is the hardest thing in the world to explain. It's not something you learn in school. But if you haven't learned the meaning of friendship, you really haven't learned anything."
All I Ever Really Needed to Know I Learned in Kindergarten by Robert Fulgham
"All of what I really need to know about how to live, and what to do, and how to be, I learned in Kindergarten. Wisdom was not at the top of the graduate school mountain, but there in the sandbox at nursery school.
These are the things I learned:
Share everything.
Play fair.
Don't hit people.
Put things back where you found them.
Clean up your own mess.
Don't take things that aren't yours.
Say sorry when you hurt somebody.
Wash your hands before you eat.
Flush.
Warm cookies and cold milk are good for you. Give them to someone who feels sad.
Live a balanced life.
Learn some and think some and draw and paint and sing and dance and play and work every day.
Take a nap every afternoon.
Be aware of wonder.
Remember the little seed in the plastic cup? The roots go down and the plant goes up and nobody really knows how or why, but we are all like that.
Everything you need to know is in there somewhere.
And it is still true, no matter how old you are, when you go out into the world, it is best to hold hands and stick together."
Quote from Monica from Friends
"For so long I wondered if I would ever find my prince, my soulmate. Then three years ago, at another wedding, I turned to a friend for comfort. And instead, I found everything that I'd ever been looking for my whole life. And now here we are with our future before us, and I only want to spend it with you, my prince, my soulmate, my friend."
Looking for more ideas? Check out these funny wedding readings that will make your guests LOL.
Find your wedding officiant on WeddingWire »