How to Get a Marriage License in New Brunswick
Planning a wedding in New Brunswick? Make sure your union is legal by looking after this important detail.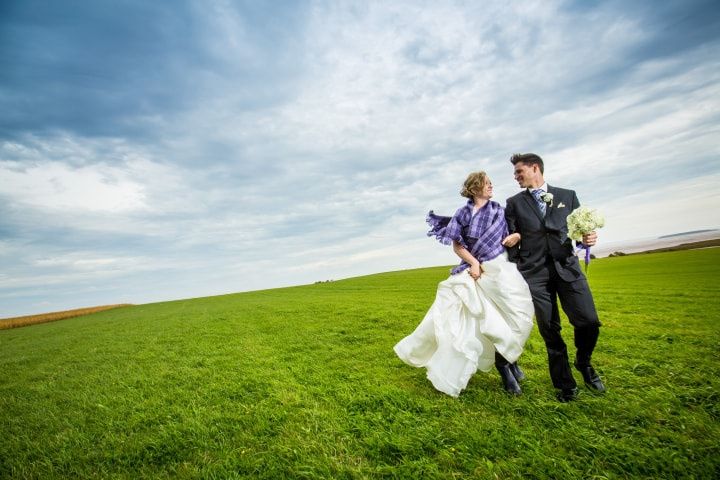 Along with all the fun and excitement and busyness of planning your New Brunswick wedding - like choosing a reception venue, taste-testing wedding cakes, trying on gowns – there is one mundane but absolutely essential task to add to your to-do list: getting a marriage license. Your wedding vows at your ceremony may be meaningful, but they don't make your marriage legit!
Here are the steps you need to take to get a marriage license in New Brunswick.
Choose your wedding date and officiant. You will need to provide this info, including the officiant's name and address. You must get married within three months of obtaining your license, so get the timing right.
Gather the necessary documents. You both need to prove your age and identity by presenting government-issued ID such as a valid passport or birth certificate. If you have been married before, you must prove that you are not any more. If one of you is unable to go in person to get the licencs, you will also need a completed "Personal Attendance Excused" form (which can be obtained at a NB service centre).
Get yourselves to a New Brunswick service centre to obtain your license. Be ready to fork out the $115 fee. You will be asked to complete an affidavit, solemnly swear that the information you have provided is true, and sign on the dotted line. Voila! You now have your license.
Give the license to your officiant. Then it's on to the wedding ceremony.

Once you've sealed the deal with your vows (and a kiss!), your officiant will get you and your witnesses to sign the Registration of Marriage. You will be given a "Statement of Marriage," but it's not an official Marriage Certificate. If you want or need one of those, you will have to

apply after your marriage is registered.
Questions? The New Brunswick government website has answers.
Now, back to the fun stuff, like shopping for bridesmaids dresses and choosing flowers!
Getting married in New Brunswick? Check out the New Brunswick Wedding Guide on WeddingWire »