6 Things to Consider About Your Wedding Due to COVID-19 Coronavirus
As the World Health Organization declares that COVID-19 is a pandemic and social distancing and travel advisories come into effect, here are all the things to think about for your upcoming wedding.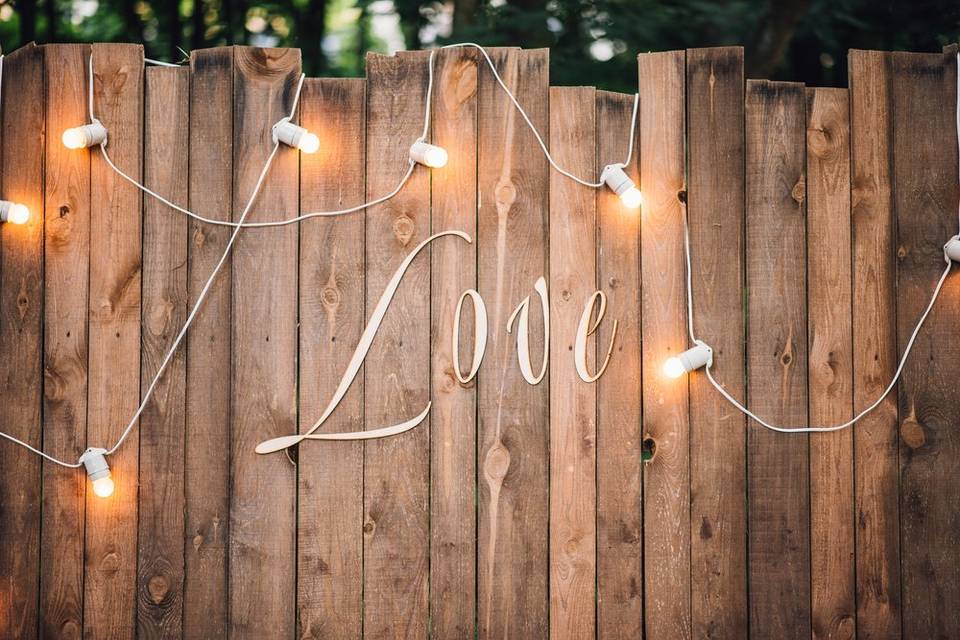 If you have a wedding in the coming months, you're probably wondering what actions should be taken as a result of the COVID-19 coronavirus pandemic declared by the World Health Organization and Health Canada's guidelines. Every celebration is different and this unprecedented situation is continually evolving, so it's important to have a plan B in place that's suitable for your unique circumstances – keeping your health and safety top of mind, and that of your loved ones.
Here are the things to consider about your wedding during the COVID-19 coronavirus pandemic.
Postponing Your Wedding
If your wedding date is in April, May or June, you'll need to postpone your wedding. Some couples are attempting to proceed with a small private ceremony or elopement with five people and just postponing their wedding reception. Our best advice is to postpone your entire wedding given the strengthening of restrictions in various jurisdictions and our public duty to stay home.
For couples with a wedding date from July onwards, you should start preparing a plan B. If you don't have a marriage license yet, you may not be able to get one until marriage registrar offices or marriage license issuers reopen (this varies by province/territory) leaving you no choice but to postpone. Be prepared to make a decision on whether to postpone your wedding at least 2 months in advance. For July/August dates, monitor until May 1 and postpone if you're concerned. This will allow your friends, family and vendors to adjust their plans and give you the time to reschedule with less stress. If your wedding is scheduled for the Fall, we recommend that you proceed, but monitor the situation very closely.
Even if your wedding is planned for later this year, you should check in with your ceremony and reception venue coordinator(s) to see what their rescheduling policy is during the coronavirus pandemic.
If you and your partner make the difficult decision to postpone your wedding, then act quickly and take these steps:
Notify your vendors immediately and explore the possibility of rescheduling your wedding date.
Review your vendor contracts to understand what your options are in regards to full or partial refunds and get legal advice if necessary. If you bought wedding insurance, review your policy and contact your agent to see what is covered under these circumstances.
Communicate with your guests using your wedding website, emails and phone calls to ensure that you notify everyone on your guest list. If you reserved a block of hotel rooms for your guests, see if you can get your guests a refund.
For more detailed information, read our article on How to Postpone Your Wedding.
Your Guest List
Whether you postpone your wedding or have a wedding date later in the year, international and domestic travel restrictions may still be in place meaning some wedding guests may not be able to attend. If your nearest and dearest have to stay at home and cannot attend physically due to their residency or a health risk, look into a way of involving them virtually?
You should also let your wedding venue and vendors know about your revised guest count so that they can adjust your plans accordingly.
Your Wedding Vendors
Canada is learning from the coronavirus outbreak in Wuhan, China and Italy. By taking actions to slow down the spread, we hope our healthcare system can manage the virus. However, by encouraging citizens to avoid large social gatherings and stay home, many small businesses have been put in a predicament, including your wedding vendors.
Become familiar with your wedding vendors' policies – follow their social media channels, visit their website and contact them to stay up to date with the measures they're taking. Also, keep them up to date with your plans. Communicating with your vendors and being decisive is key during this difficult time.
Your Wedding Dress
Because of the coronavirus outbreak in China where many bridal gowns are manufactured, some wedding dress shipments are being delayed by 60 to 90 days. Even if your wedding isn't imminent, you may not get your wedding dress when expected. Discuss this with your bridal shop and be prepared to pay for expedited shipping or choose an alternative outfit.
For brides at the beginning of their wedding planning journey, some bridal shops are offering virtual appointments to work with a bridal stylist and start browsing their collection of wedding dresses and accessories.
Travel
If you're planning a destination wedding or honeymoon abroad, you'll have additional considerations. The Canadian Government is advising against any non-essential travel both outside and within Canada, including the United States. So you have no choice but to cancel your destination wedding or honeymoon if your wedding date is within the next couple of months. Contact your wedding planner or travel agent immediately and check your travel insurance to see what's covered.
Your Wellbeing
Whatever actions you take, naturally, you'll be disappointed that you've had to make drastic changes to your plans or postpone your wedding completely. Even though there are big concerns facing the world, it's important to take care of your mental health and acknowledge these feelings and share them with your partner, a close friend and other couples in our community facing this unfortunate situation.
A note to our couples: we've opened up a dedicated hotline to answer any and all wedding planning questions that you may have – (833) 998-2865 or help@weddingwire.com