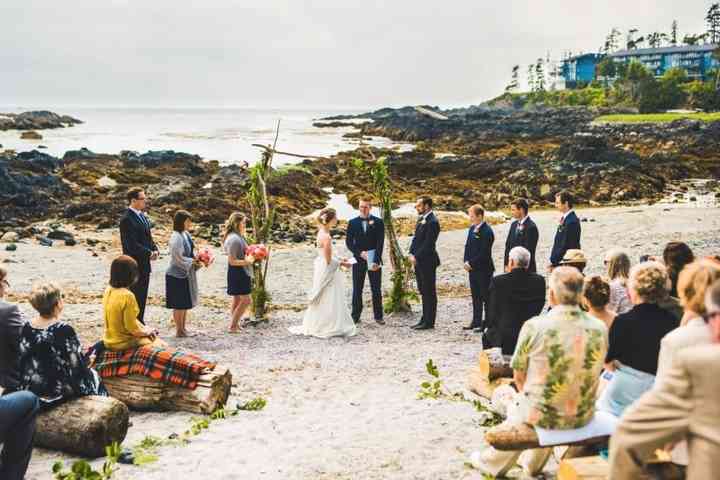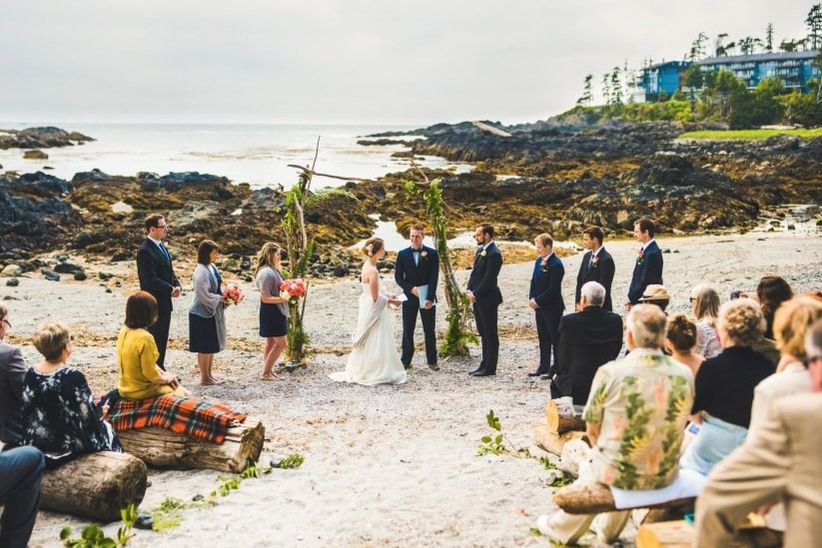 Driftwood logs
Whether you're by the sea or in the forest, rows of logs provide the perfect seating solution.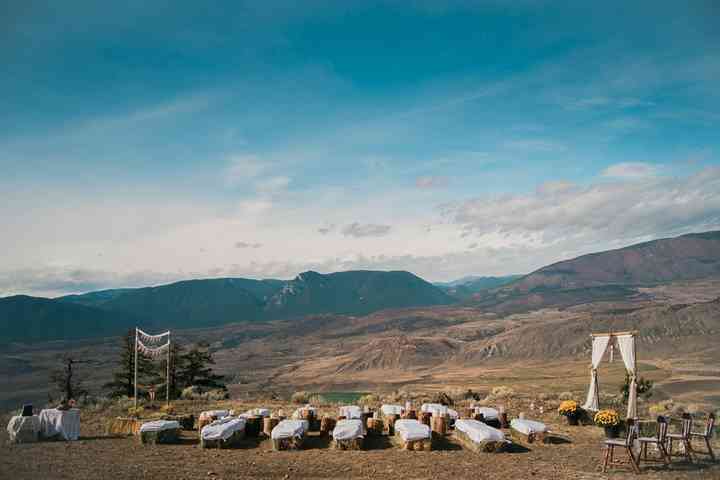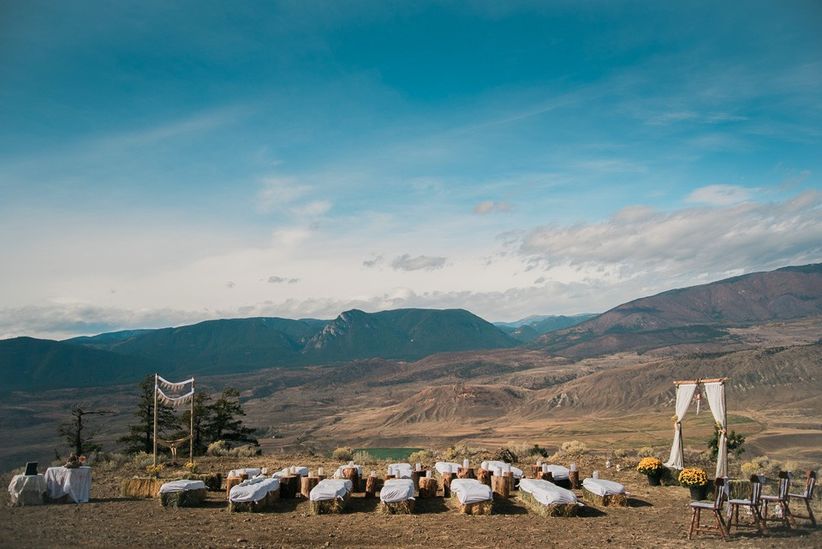 Bales of hay
Hay bales draped in blankets are a natural choice for a farm or ranch wedding.
Jelger + Tanja Photography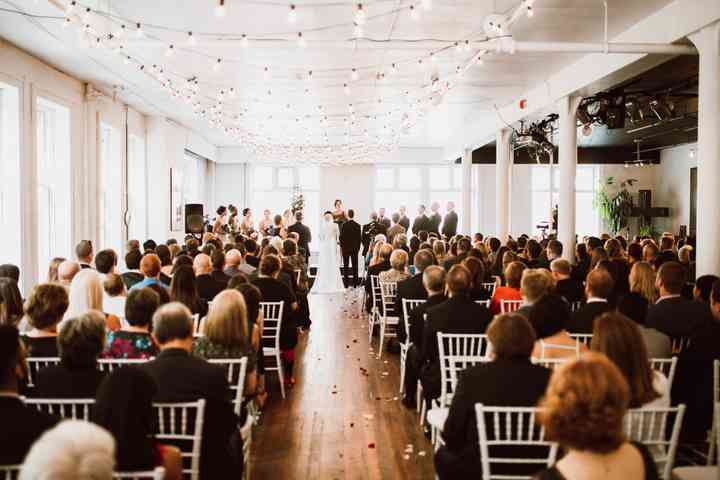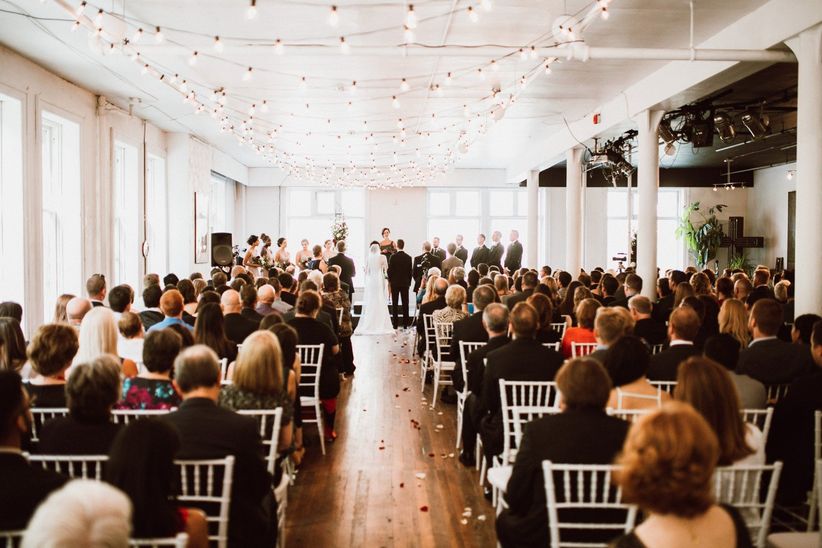 Loft with lights
Dress up a loft space with white Chiavari chairs and strings of lights for a festive feeling.
Ariana Tennyson Photography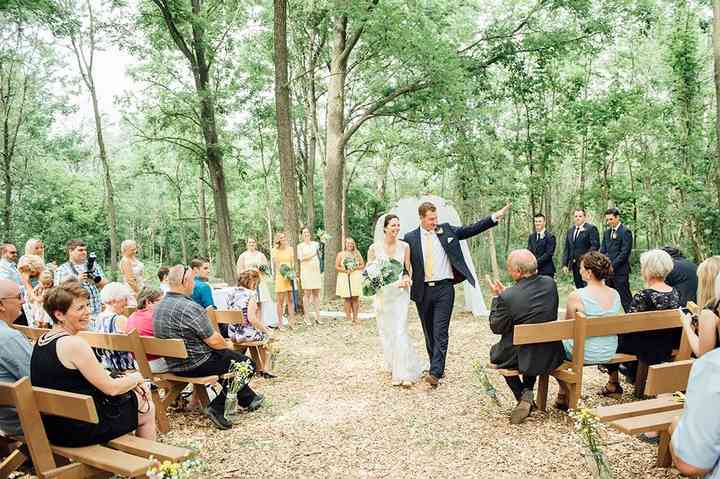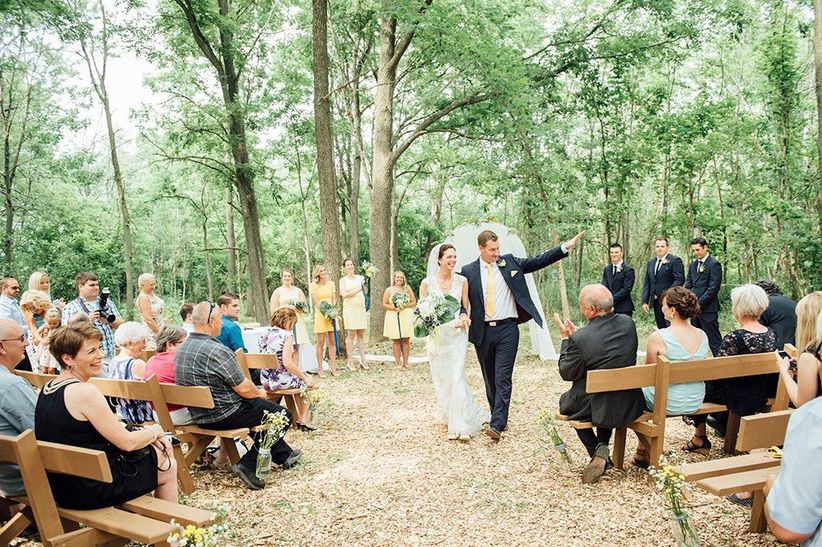 Benches
For a rustic wedding, benches will work in all kinds of settings.
knorthphotography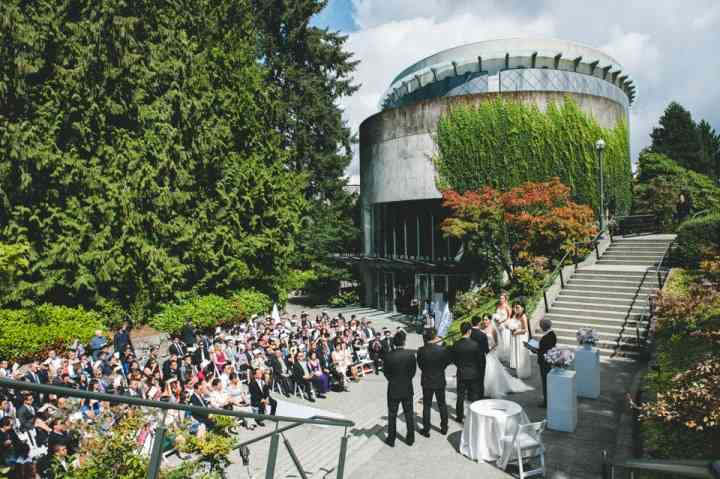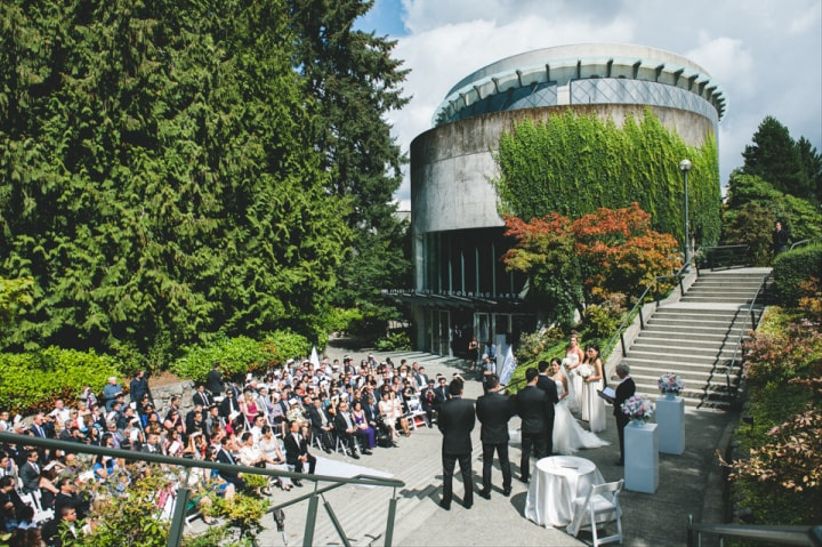 Sunken seating
Use the architectural elements of your venue to give your guests a good vantage point.
Bake Photography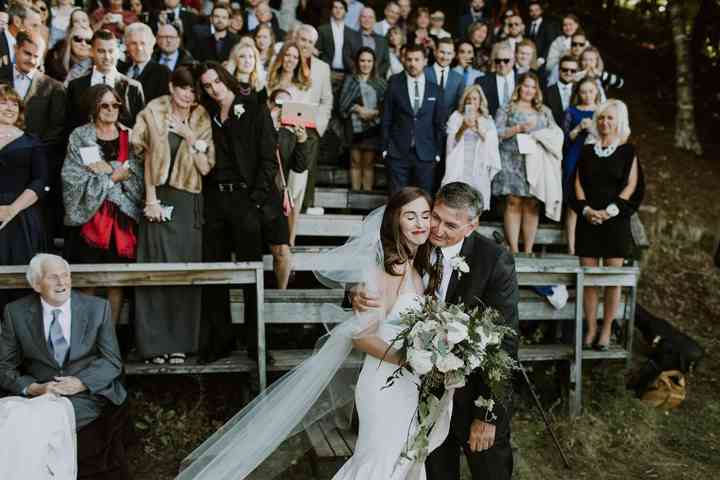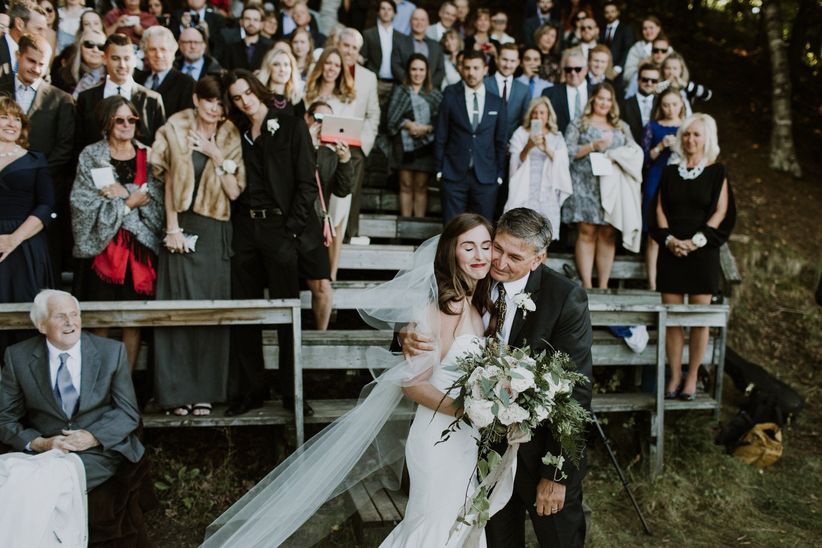 Lakeside bleachers
A cozy and friendly option for a cottage, park or summer camp wedding.
Eleanor Dobbins Photography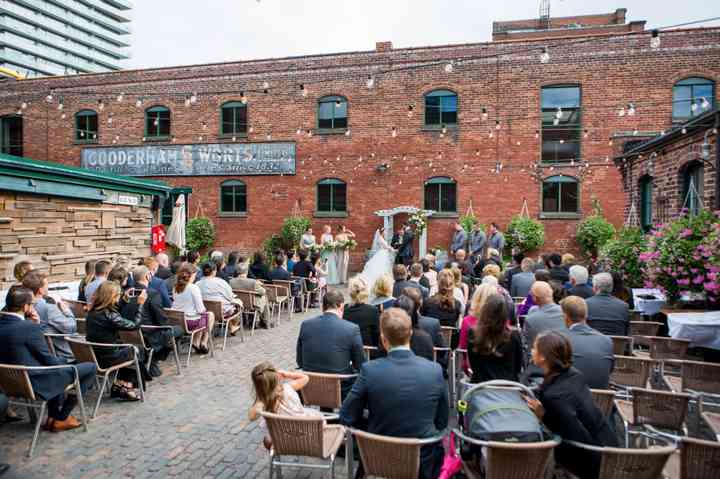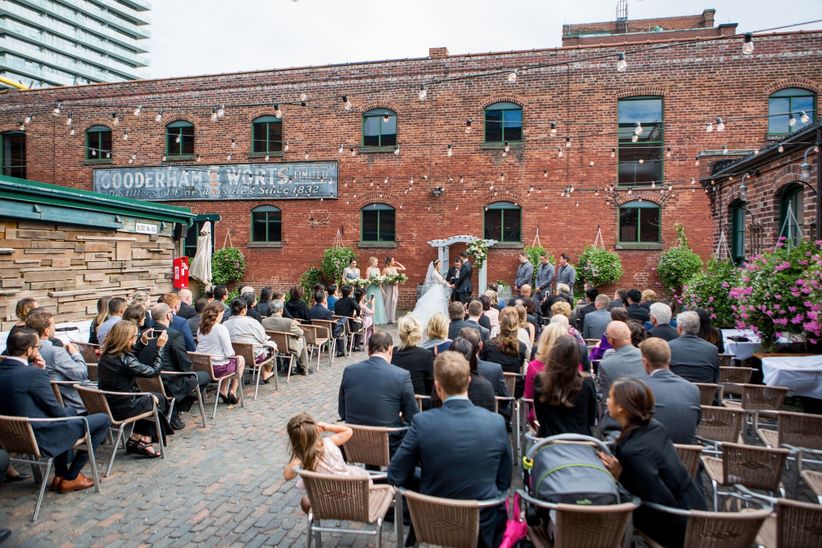 Restaurant patio
Rearrange existing patio chairs for an outdoor ceremony at a restaurant venue.
Zsuzsi Pal Photography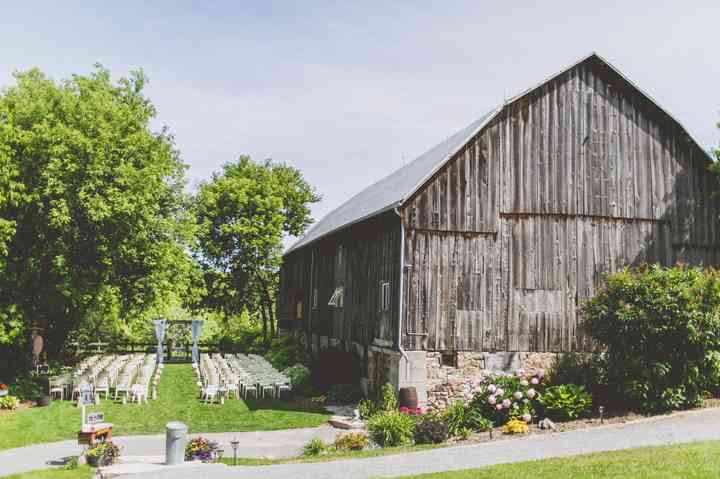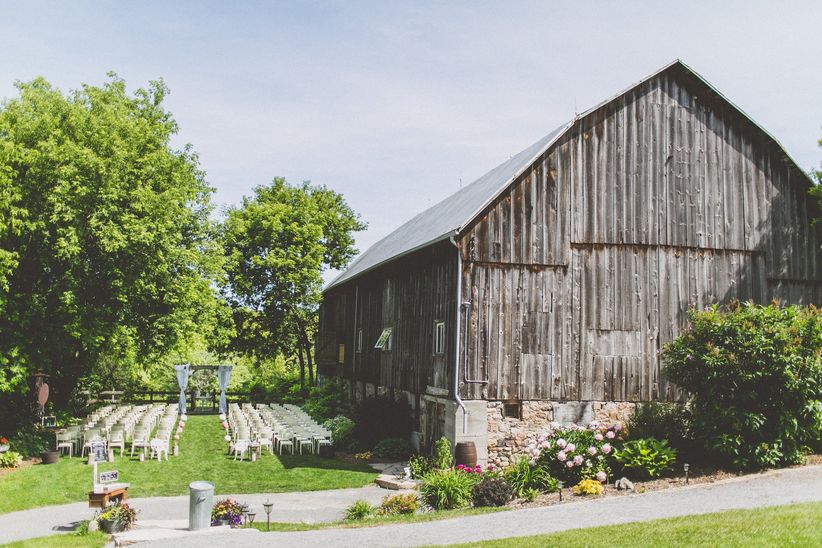 Barn backdrop
Set up your ceremony adjacent to a barn venue to set the right tone and provide some shelter.
Century Barn Weddings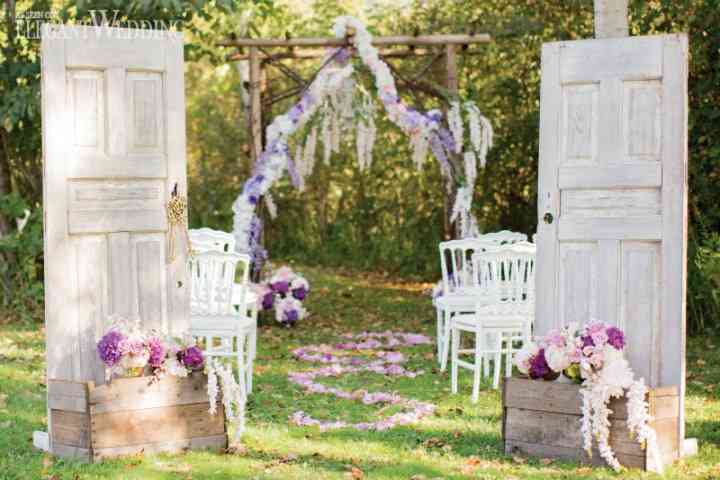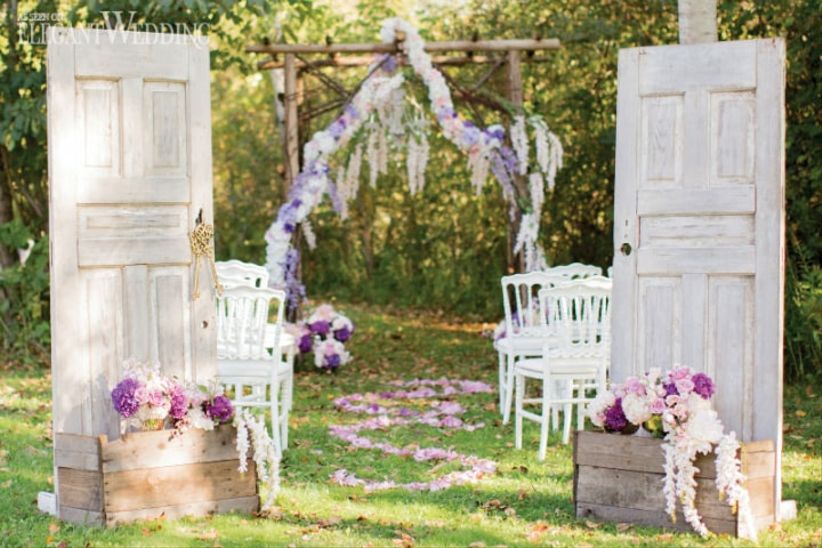 Great outdoors
Use old doors to create an intimate entrance to an outdoor ceremony set up with an arbor altar dressed in flowers.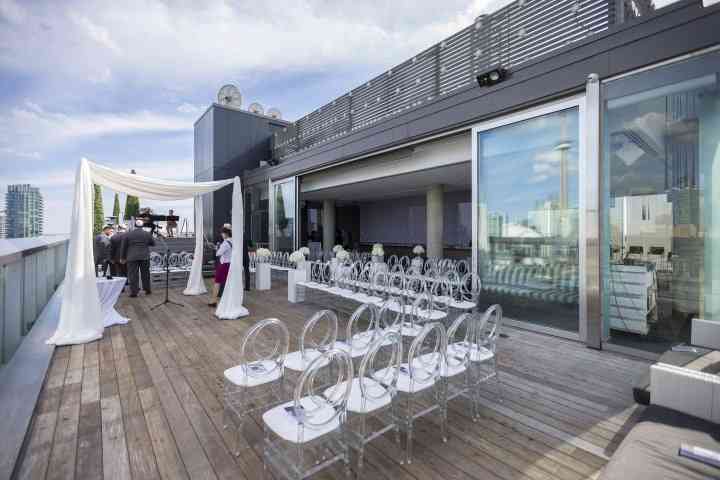 Rectangular rooftop
Give all your guests a good view with chairs wrapping around your chuppah or altar.
Fusion Events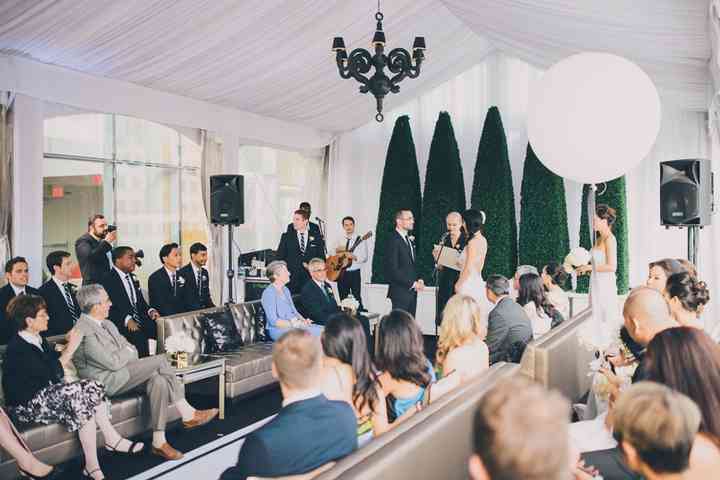 Couches and chairs
Your reception chairs and lounge furniture can do double duty for your ceremony with a mix-and-match set up.
Mango Studios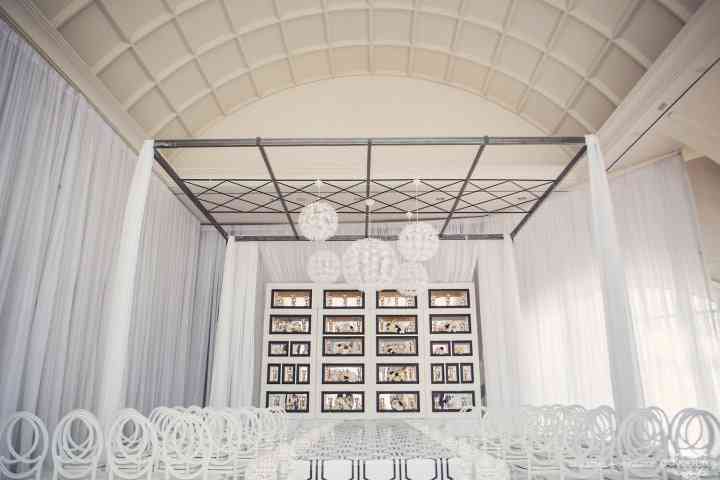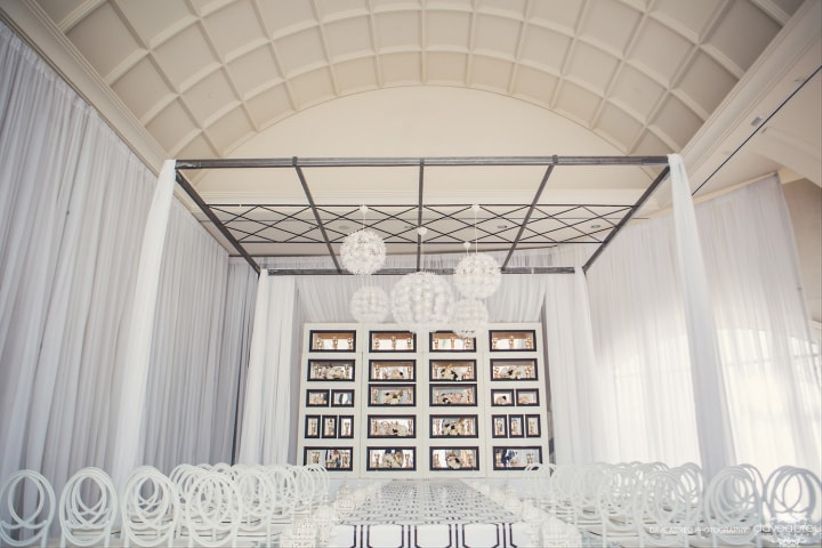 Room with a view
An elevated aisle and altar makes certain that everyone can see you say 'I do'.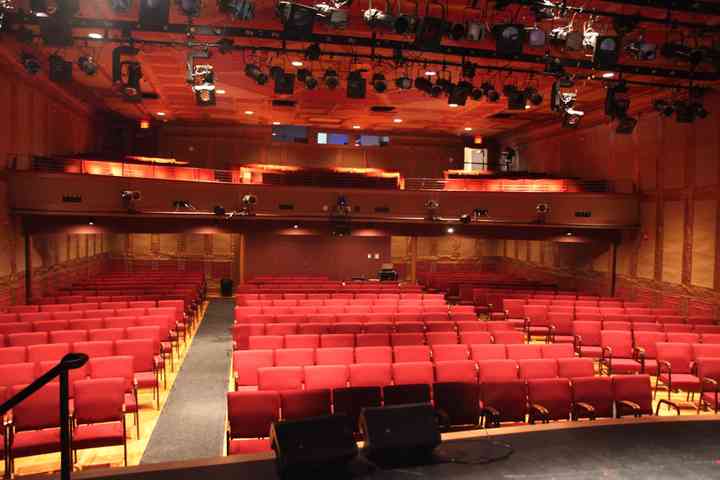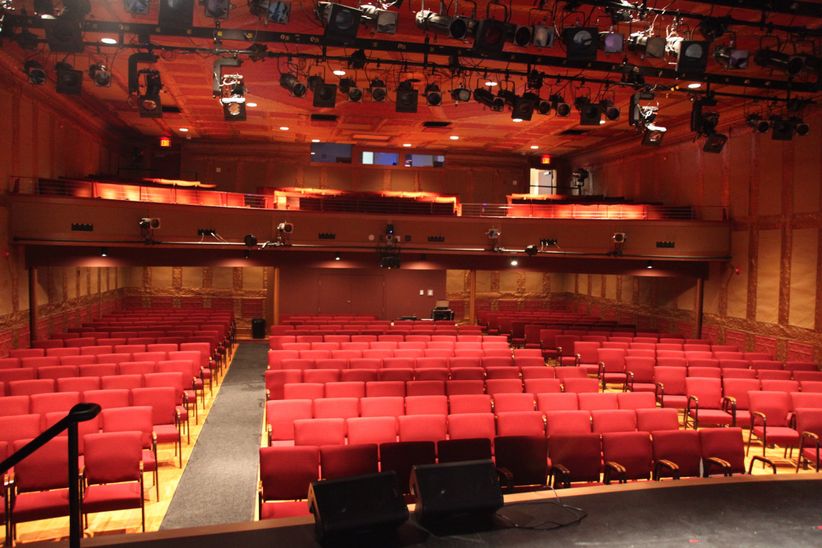 Theatre seating
Stage your ceremony at a theatre or amphitheatre for comfortable seating and a dramatic effect.
The Bailey Theatre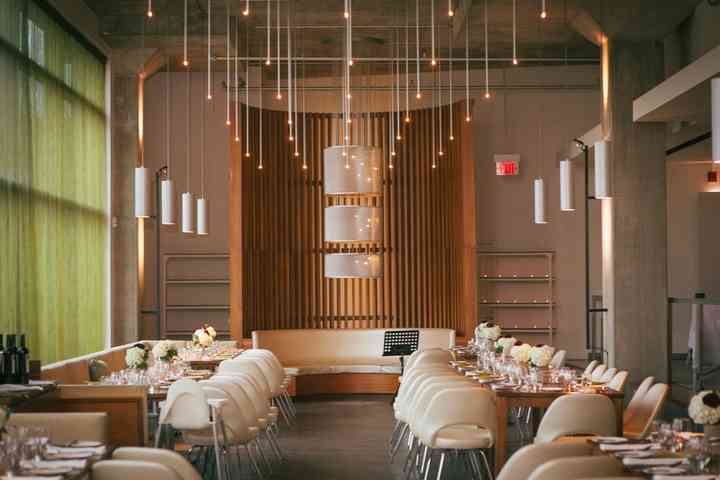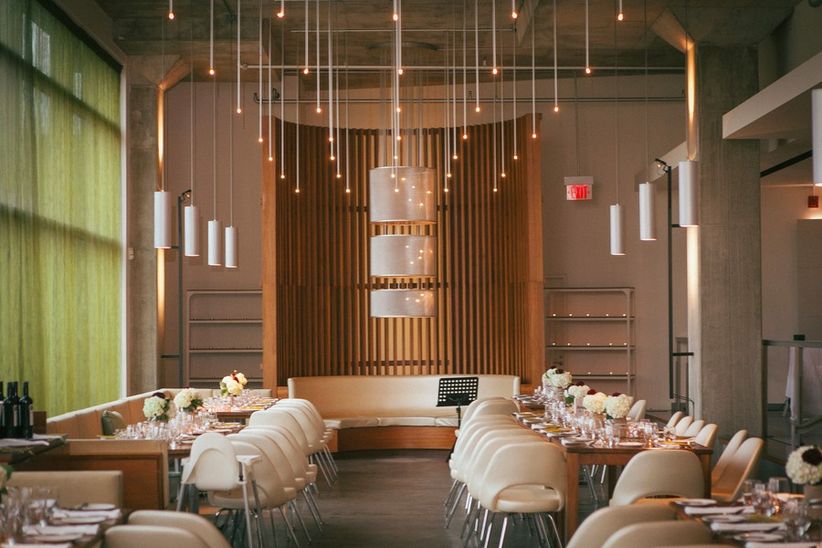 Restaurant tables
For an intimate restaurant wedding, you can seat guests at their tables and use an archtectural detail as a focal point for your exchange of vows.
Ten·2·Ten Photography

If you're not hosting your ceremony at a house of worship, you'll need to create an environment for the most important moment of your big day. This doesn't have to be costly. A creative and clever approach to ceremony seating can create a warm welcome and set just the right tone for your guests to witness your union. Whether your saying your "I dos" outdoors or using the same venue as your reception, these are some of our favourite ideas for seating your guests while elevating the space to be worthy of the exchange of marriage vows.