If you're not holding your wedding ceremony at a house of worship, you'll need to create an environment for the most important moment of your big day. This doesn't have to be costly. A creative and clever approach to wedding ceremony seating can create a warm welcome and set just the right tone for your guests to witness your union. Whether your saying your "I dos" outdoors or using the same venue as your reception, these are some of our favourite ideas for seating your guests while elevating the space to be worthy of the exchange of marriage vows.
Here are 18 creative wedding ceremony seating ideas.
Circle of friends
Set up rows of chairs in a circle and hold your ceremony in the centre to exchange your vows literally surrounded by your family and friends.
Facing sections
Similar to the circle, this seating arrangement has the ceremony taking place in the middle, but with two groupings of chairs facing one another. There are a lot of variations for this one. It can be set up with curved or straight rows; with an equal number of chairs in each row or an increasing number (forming a triangular shape); and, centred in the space or off-centre (as shown here).
Driftwood logs
Whether you're by the sea or in the forest, rows of logs provide the perfect wedding ceremony seating solution.
Tree stumps
Another great idea for wedding ceremony seating in a forest or field is to use various sizes of tree stumps.
Bales of hay
Hay bales draped in blankets are a natural choice for a farm or ranch wedding.
Benches
For a rustic wedding, benches will work in all kinds of settings - in the woods, in a field or on a dock overlooking the water.
Loft with lights
Dress up a loft space with white Chiavari chairs and strings of lights for a festive feeling.
Sunken seating
Use the architectural elements of your venue to give your guests a good vantage point.
Water feature
Don't let water get in your way. Make it work in your favour and arrange seating around a fountain, pool or pond.
Lakeside bleachers
Using existing bleachers is a cozy and friendly wedding ceremony seating option for a cottage, park or summer camp wedding.
Restaurant patio
Rearrange existing patio chairs for an outdoor ceremony at a restaurant venue.
Barn backdrop
Set up your wedding ceremony seating adjacent to a barn venue to set the right tone and provide some shelter from the elements.
Great outdoors
Use old doors to create an intimate entrance to an outdoor ceremony set up with an altar draped in fabric and decorated with flowers.
Rectangular rooftop
Give all your guests a good view with chairs wrapping around your chuppah or altar.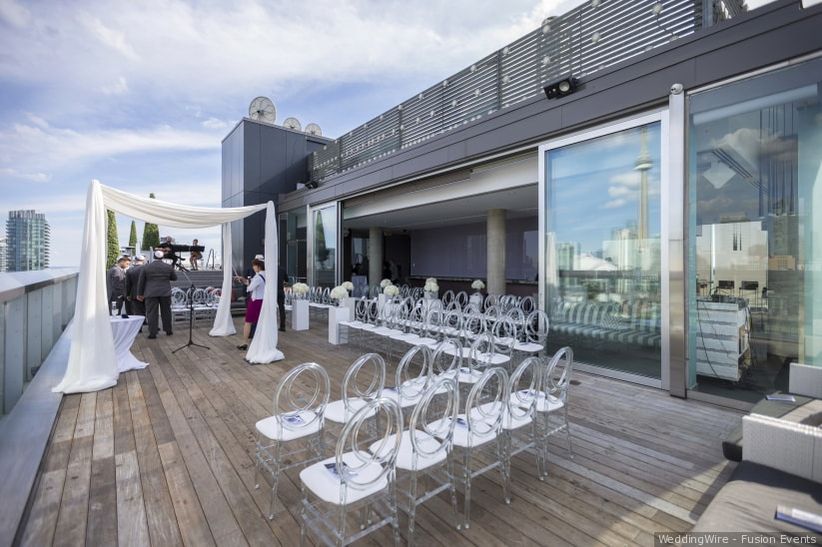 Couches and chairs
Your reception chairs and lounge furniture can do double duty for your wedding ceremony seating with a mix-and-match set up.
Room with a view
An elevated aisle and altar makes certain that everyone can see you say "I do".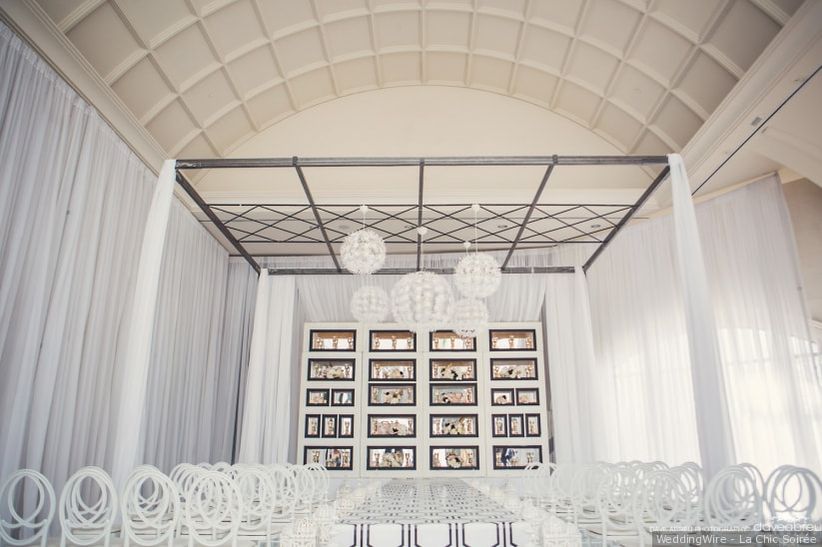 Theatre seating
Stage your ceremony at a theatre or amphitheatre for comfortable seating and a dramatic effect.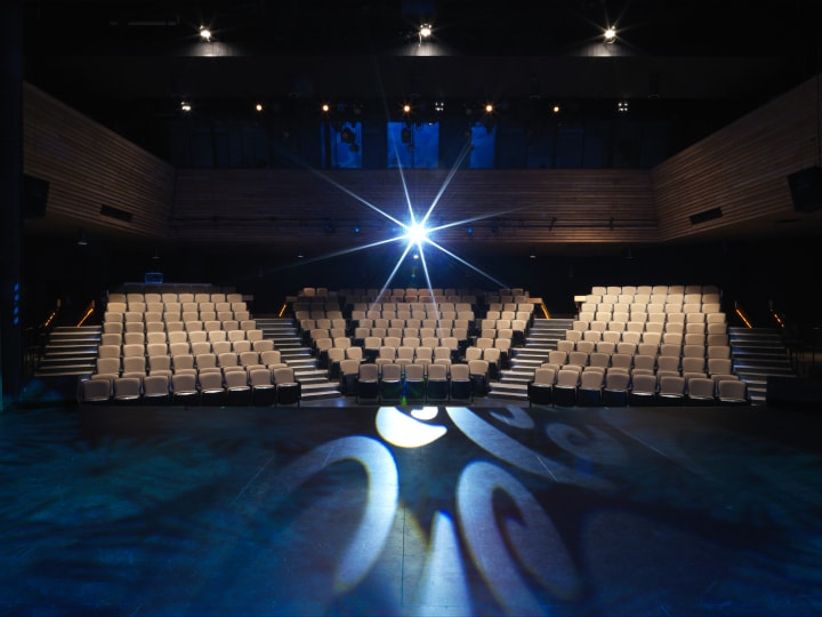 Restaurant tables
For an intimate restaurant wedding, you can seat guests at their tables and use an architectural detail as a focal point for your exchange of vows.
Find more wedding ceremony seating ideas and inspiration in our Real Wedding galleries »