Where to Elope in Canada
Want to pack your bags and sneak away to say your wedding vows? Here's where to elope in the great white north.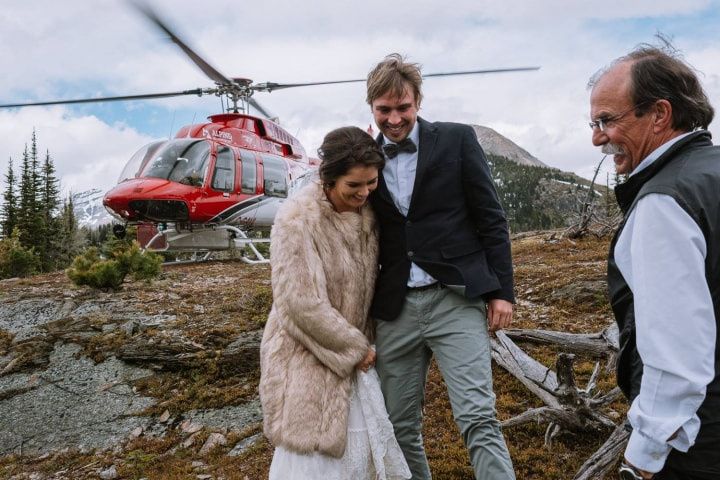 Would you rather skip spending months fussing over wedding invitations and decorations and head straight for the altar, instead? Well, eloping may be for you. Luckily, Canada is filled with stunning venues offering elopement packages - definitely more picturesque than your average courthouse or municipal office - where you and your S.O. can elope and tie the knot in private.
Here are some of the best places to elope in Canada.
The Wickaninnish Inn (Tofino, British Columbia)
The west coast may be the best coast if you're looking to elope. Want to stand by the edge of the ocean or under the redwoods while you exchange rings? The Wickaninnish Inn is the place to go. Located on the sandy shores of Chesterman Beach this venue has it all, awesome views of the water and forest, beautiful accommodations and a sweet elopement package. You and your soon-to-be spouse will be treated to everything from a consultation with a planner to a photographer, all you need to do is pick out your outfits.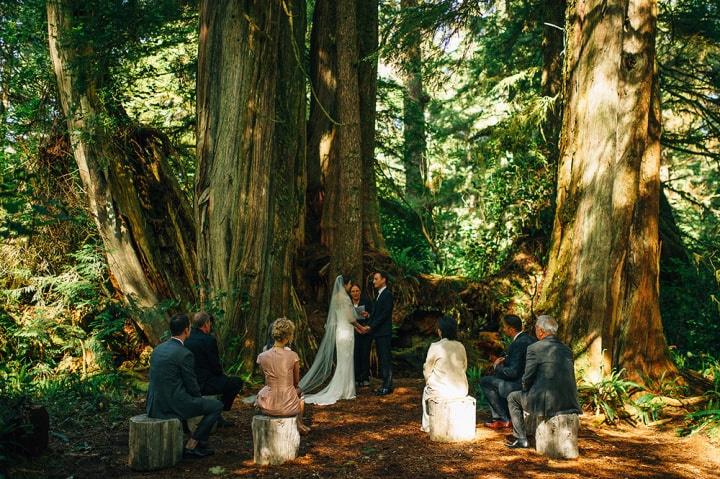 Rock Water Secret Cove Resort (Sunshine Coast, British Columbia)
Head to the Sunshine Coast to take advantage of the charming Rock Water Secret Cove Resort for your elopement. Aside from amazing views of the water and zen, spa-like rooms, you and your partner will get a wedding to remember. Its elopement package features a wedding cake, a bouquet and boutonniere, a professional photographer and even a wedding gift.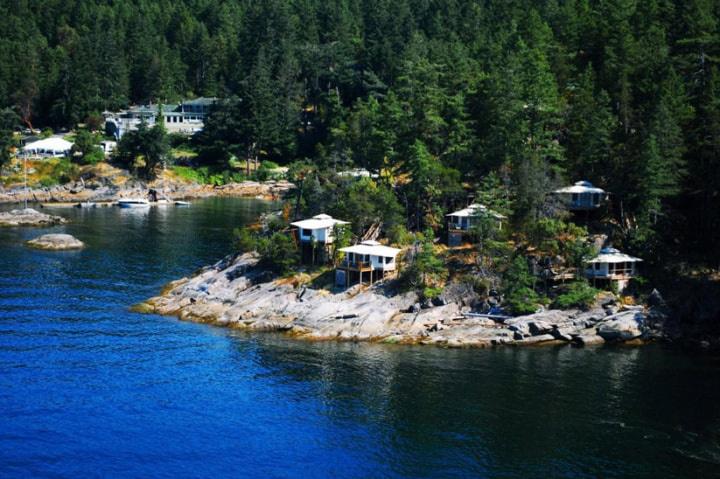 Opus Vancouver (Vancouver, British Columbia)
You don't have to step outside of city bounds to have a memorable elopement in BC. The OPUS, a boutique hotel located in the trendy Yaletown neighbourhood, makes for the perfect destination. Its "Steal My Heart" package includes a suite ceremony, a couples massage, a complimentary bottle of Veuve Clicquot and more. Bonus: you can bring your pet along for you big day without any pesky added fees!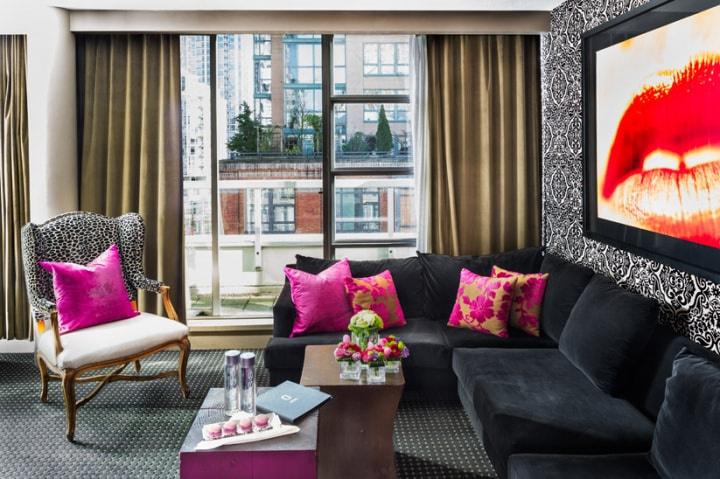 Fairmont Chateau Lake Louise (Lake Louise, Alberta)
Tie the knot by the shores of the sparkling waters of Lake Louise at the Fairmont Chateau Lake Louise. Tucked inside Banff National Park, this hotel offers beautiful views of the water, rocky mountains and surrounding forest. Its elopement package covers everything from your accommodations to champagne and truffles, so you're in good hands here. A huge plus, the package is tailored to different seasons. If you're getting hitched in the summer you'll have the added bonus of a canoe rental. Headed for a winter elopement? You and your partner will be treated to welcome drinks in the Lakeview Lounge.
Buffalo Mountain Lodge (Banff, Alberta)
Want to elope in Banff? It's one of Canada's most beloved vacation spots, so why not head here and double up on your elopement and honeymoon? The Buffalo Mountain Lodge is located on Tunnel Mountain and surrounded by 9 acres of forest, making it the perfect getaway for urbanites. Its elopement package includes a one night stay, a 3-course dinner for two, breakfast and a basket filled with goodies for you and your partner.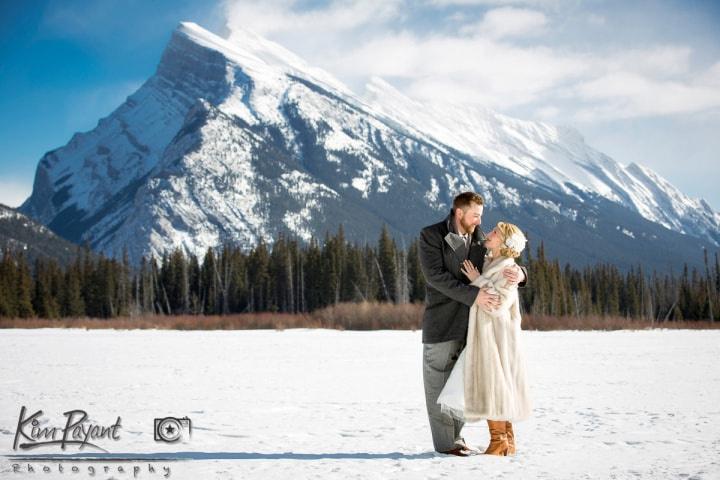 Fairmont Jasper Park Lodge (Jasper, Alberta)
Jasper National Park is one of Alberta's most beloved vacationing spots, but it's also a great option if you're looking to elope. Fairmont Jasper Park Lodge is definitely the top choice in the area, so far as elopement wedding venues are concerned. It's nestled among the Rockies and forests, so you'll be blessed with a truly epic backdrop for your 'I dos'. The luxury resort's elopement package includes two nights accommodation, hair and makeup, a bouquet and boutonniere, use of the venue and more.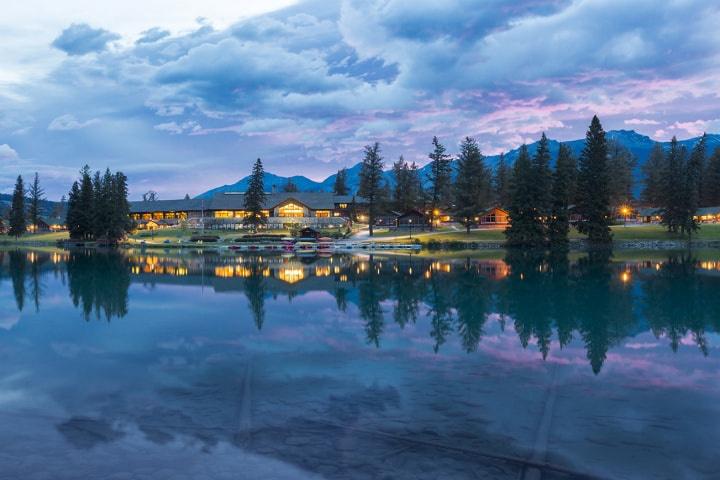 Pop Up Chapel Canada (Toronto, Ontario)
If you love the idea of tying the knot in Toronto but don't want to shell out the big bucks to hold a grand celebration in a hotel ballroom or buy out a trendy restaurant, this is the company for you. Pop Up Chapel Canada specializes in petite ceremonies in unique locations across the city. Their chapel package includes everything from venue decor and an officiant to live music and photography, so you don't have to tackle any wedding planning yourself. The locations depend on the date you're looking to book for, but it hosts events at the Drake Hotel, the Berkeley Bicycle Club and Evergreen Brick Works.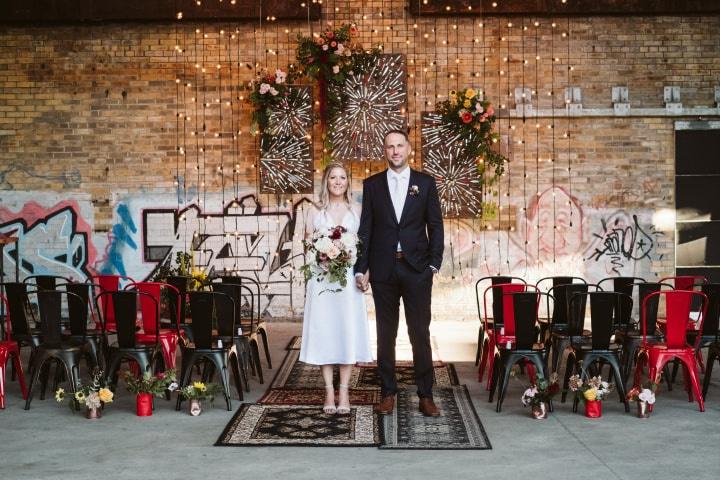 Idlewyld Inn (London, Ontario)
Looking to elope in Ontario? Head west to Idlewyld Inn in London – a cozy, stylish spot that's ideal for small weddings. Its elopement package, which rings in at $1,250, includes all the bells and whistles you need for an epic and unforgettable wedding.  Accommodations, a wedding cake, dinner, wine and breakfast will all be taken care of by the hotel, so you won't have to do any extra booking or baking yourselves. If you fall head over heels for the space, go ahead and book a few extra nights and make it your minimoon destination, too.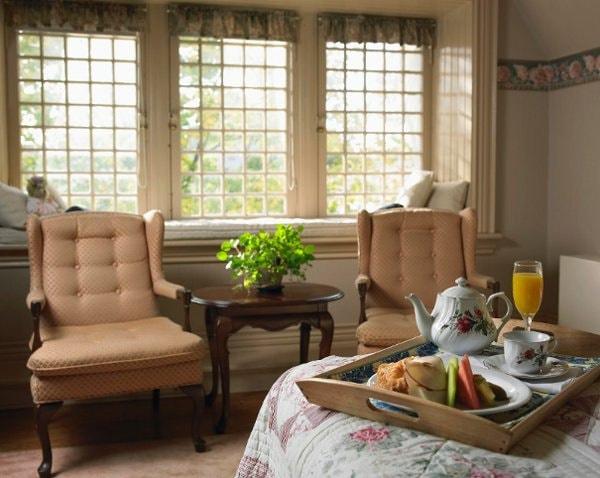 Elope Niagara's Little Log Chapel (Fort Erie, Ontario)
This pint-sized chapel was created with elopers in mind. The rustic, cabin-style venue is tucked away in a Fort Erie forest and is only large enough for the happy couple, an officiant and up to 10 guests. It specializes in express ceremonies, with its speediest option being a mere 10-minutes long (and only $295!).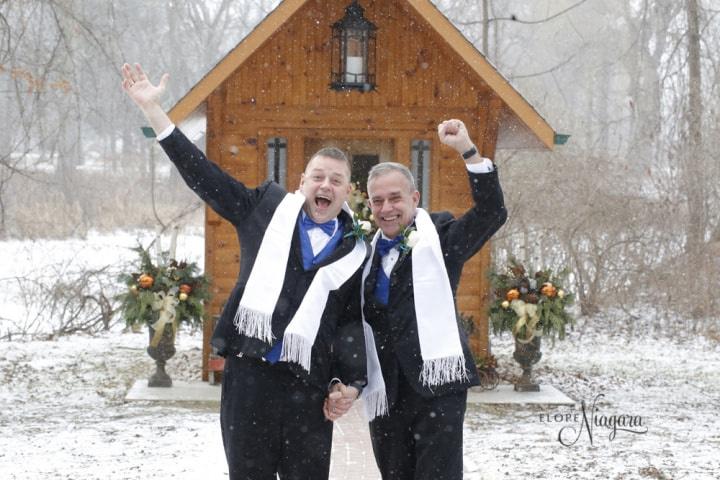 Hernder Estate Wines (St. Catharines, Ontario)
Do you and your S.O. count sipping vino as one of your favourite pastimes? Well, a winery wedding may be in the cards for you. If you don't want to host an extravagant affair with all your friends and family, Hernder Estates has got you covered. Get hitched in a private ceremony by the banks of the pond or on the patio, then travel around the 500-acre estate to get stunning photos for your wedding album.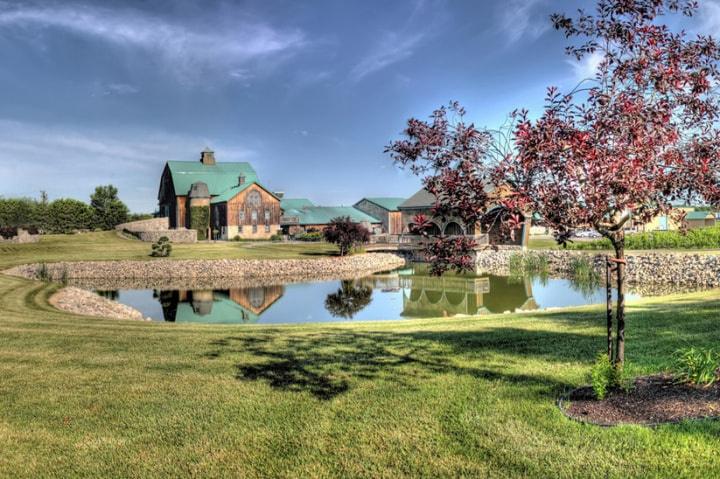 Auberge des Gallant (Sainte-Marthe, Quebec)
Hop in the car and take an hour-long drive from Montreal to the cute and quaint municipality of Sainte-Marthe to tie the knot at Auberge des Gallant. The hotel is located inside a bird and deer sanctuary on Rigaud Mountain and boasts ritzy modern decor as well as amazing views of the surrounding woodland. Its "Vegas Style Wedding" elopement package takes care of all the bells and whistles, including bouquets, boutonnieres, a photographer, a couples massage and more.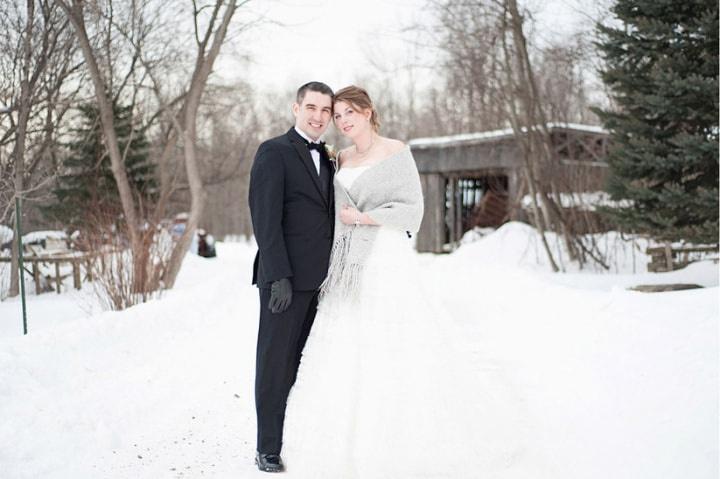 Fairmont Le Chateau Frontenac (Quebec City, Quebec)
Want to feel like royalty when you say your vows? If you answered yes, we suggest setting your sights on a legit castle. This Quebec City gem overlooks the St. Lawrence and has hosted elites like Princess Grace of Monaco and Ronald Reagan. The hotel's elopement package includes everything from a professional violinist to a photo session, so all you've got to handle is your ensembles.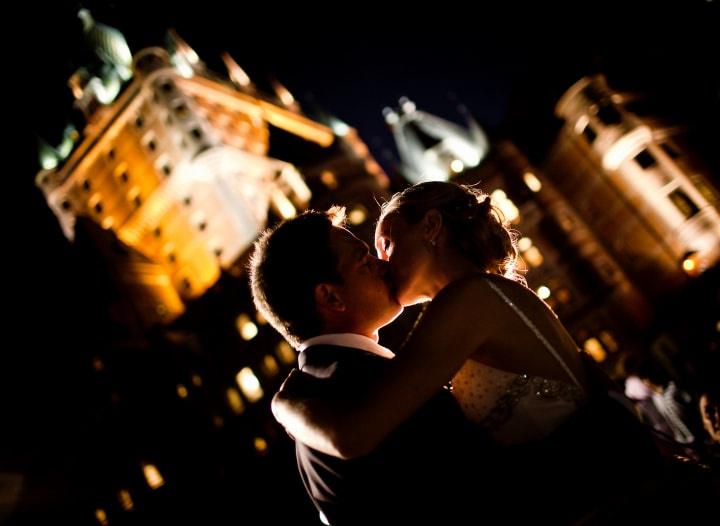 Hôtel de Glace (Saint-Gabriel-de-Valcartier, Quebec)
Hôtel de Glace is a truly unique wedding venue that's perfect for couples who are on the hunt for something unusual. It's a real-life ice castle (think Frozen), complete with an ice chapel, ice bar, ice cafe and a number of frosty spots that are more than wedding-worthy. Its elopement package includes everything you'll need for an unforgettable celebration - exclusive use of the ice chapel, 5 hours of coordination with a wedding planner, a bottle of champagne, 2 handmade ice flutes, a celebrant and all necessary legal docs. Video by Ioan Films.
The Grand Victorian (Victoria, Prince Edward Island)
The Grand Victorian is a historic wedding venue in Prince Edward Island that's perfect for an intimate 2-person celebration. The elopement package here includes a Gothic Revival style former church venue, a marriage commissioner, musicians, a bouquet and boutonniere, a small wedding cake and more. It's located on a gorgeous estate with forest and waterfront views, so you'll get amazing backdrops for your wedding photos, too.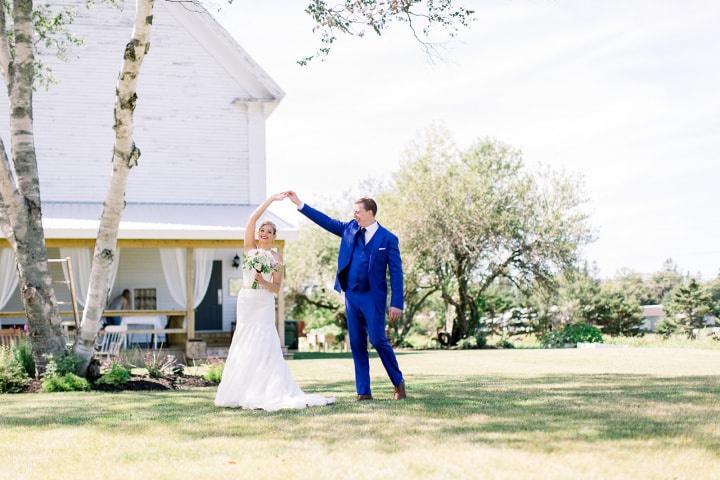 Fogo Island Inn (Joe Batt's Arm, Newfoundland)
If you really want to get away from it all for your big day, head to the easternmost part of the country, Newfoundland. Fogo Island Inn, one of the country's top unique wedding venues, is perched on the shores of the Atlantic in Joe Batt's Arm, making it a far cry from any city loft or ballroom. Escape here with your S.O. and experience the sights and sounds of the ocean when you say your 'I dos'. Bonus: the ultra modern inn makes for the perfect honeymoon destination, so we suggest booking for a bit longer than just your wedding day.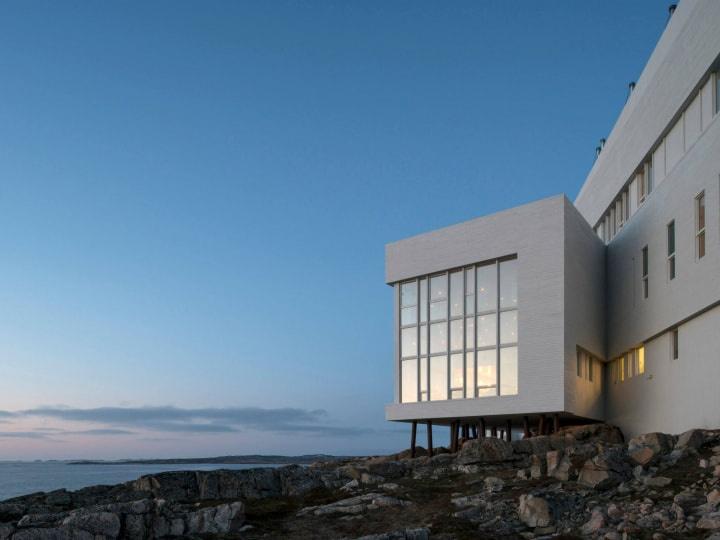 Pictured at top: Miranda and Ben's elopement at Marvel Pass in Banff with Alpine Helicopters Inc.; photo by Darren Roberts.
Find elopement packages and wedding venues on WeddingWire »