The Top 10 Unique Wedding Venues in Canada
Not into traditional wedding venues? That's A-OK. Canada boasts a bevy of unusual options worth looking into.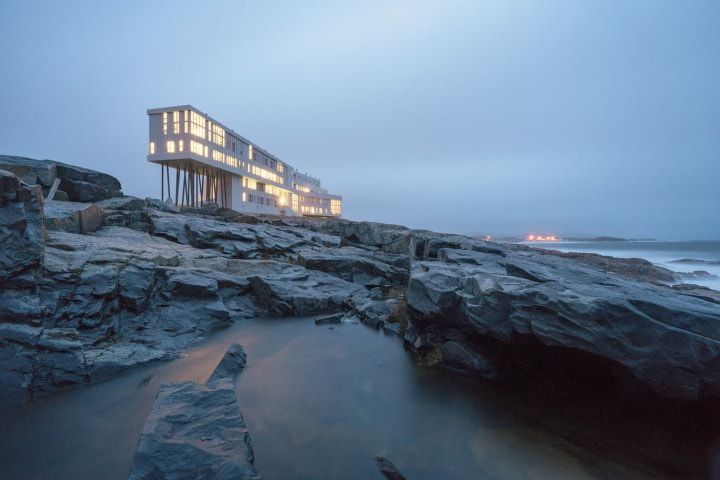 Trying to choose a unique wedding venue? If you think swanky hotels and trendy lofts just won't cut it for your big day, go off the beaten trail and choose something unique. Canada is filled with unusual wedding reception venues coast to coast. With everything from castles to tall ships available, it'll be easy to throw one heck of a memorable party.
Here are the top unique wedding venues in Canada.
Hatley Castle (Colwood, British Columbia)
No place can make fairytale dreams come true quite like a castle. So why not get married in one? Hatley Castle, located just outside of Victoria, radiates luxury with its Tudor Revival-style embellishments and sweeping grounds filled with gardens. Adding to its charm are its beautiful views of Esquimalt Lagoon, the Straits of San Juan de Fuca and the Olympic Mountains. It can accommodate 250 guests. If you want a similar experience in central Ontario, try Casa Loma.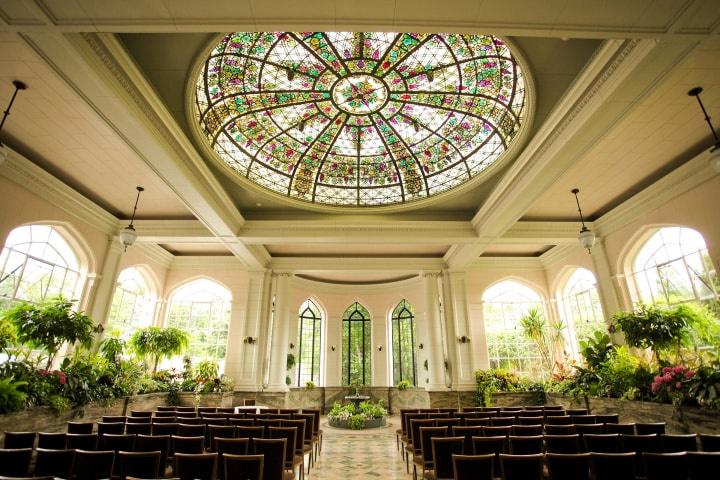 Dr. Sun Yat-Sen Classical Chinese Garden (Vancouver, British Columbia)
There are plenty of gardens in Canada, but if you want one that really stands out, try the Dr. Sun Yat-Sen Classical Chinese Garden. The Ming dynasty-style spot boasts pavilions, cherry blossom trees and covered pathways and pools, making it a truly zen spot for a wedding. Its capacity is 500, so you can think big when it comes to your guest list.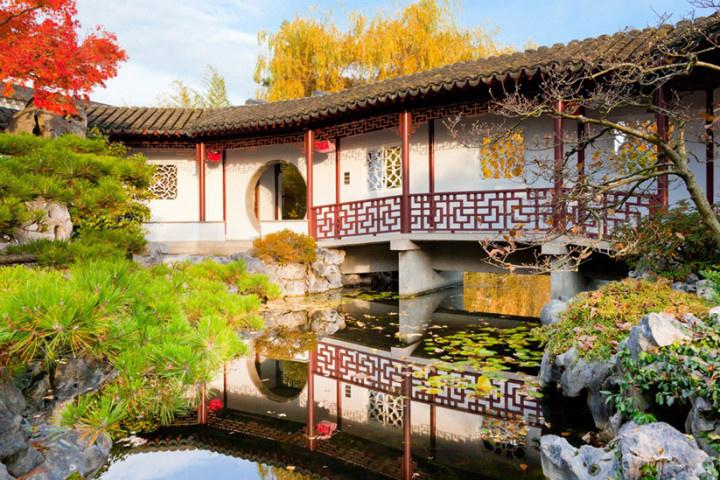 Rocky Mountaineer Train Station (Vancouver, British Columbia)
The Rocky Mountaineer Train Station has been transformed from a locomotive maintenance building into an incredible event space - perfect for a unique ceremony. It features exposed timber and brick, full-length glass walls and vaulted ceilings. Ideal for large-scale receptions, the space covers over 20,000 square feet of ground and can fit between 800-1200 guests.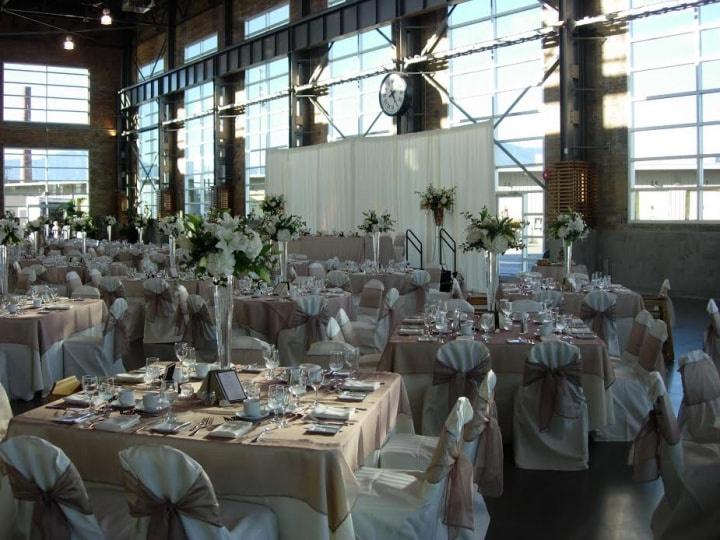 The Hangar Flight Museum (Calgary, Alberta)
If you're into all things aviation, The Hangar Flight Museum in Calgary may be the best wedding venue for you. It's considered the first aviation museum in the country and will treat your guests to quite the eyeful. There are two hangars to choose from for your wedding space, both filled with vintage aircraft and aviation artifacts. The Main Hangar can fit 50 guests while the Tent Hangar can seat 20.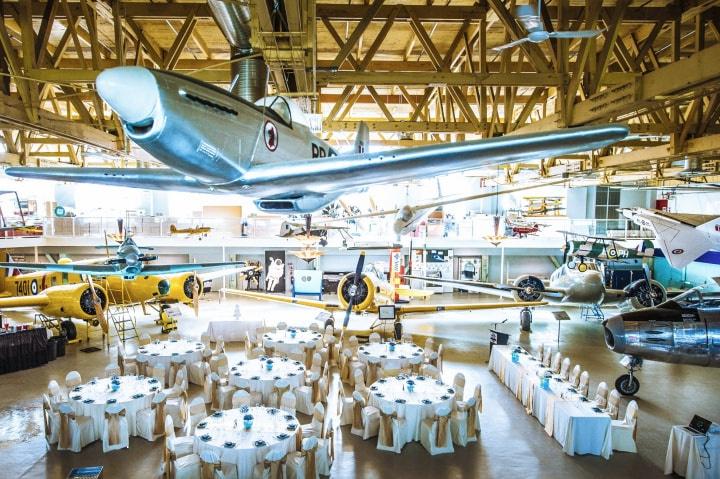 Fogo Island Inn (Joe Batt's Arm, Newfoundland)
Want to feel like you're standing on the edge of the earth when you tie the knot? Head to the Fogo Island Inn. The ultra-modern building is located in a remote community and sits right on the waters of the North Atlantic Ocean. This unique wedding venue can only hold up to 70 guests, so it's ideal for smaller weddings.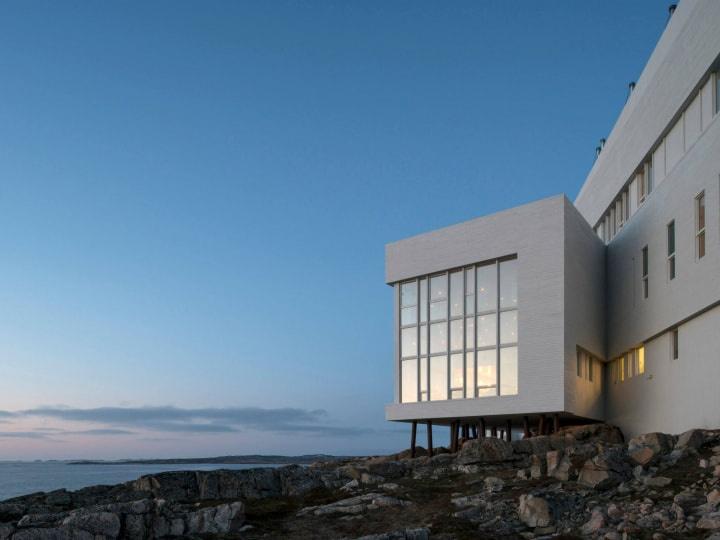 Murphy's The Cable Wharf (Halifax, Nova Scotia)
Did you know you can set sail for your wedding on a tall ship? Well, it's true. If you're hosting your ceremony in Halifax, why not do it aboard a 130-foot schooner? Head to Murphy's The Cable Wharf and board the Tall Ship Silva for an unforgettable celebration. Aside from the sweet views, you'll get to take advantage of the indoor banquet room, on-deck lounge and licensed pub. It can accommodate up to 150 guests.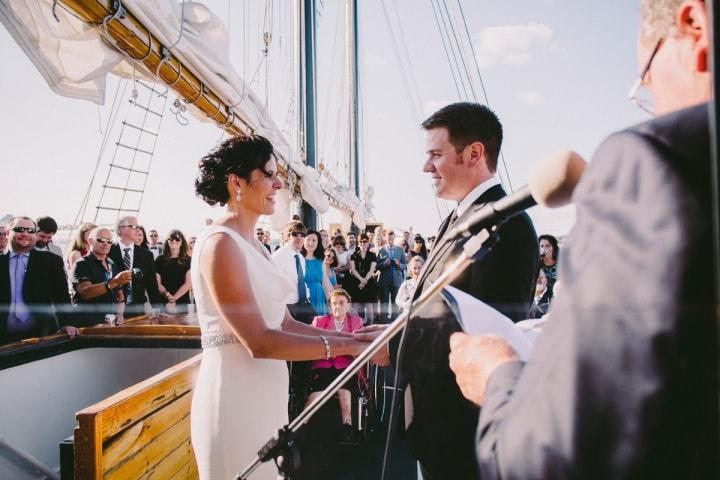 Morrin Centre (Quebec City, Quebec)
Are you and your spouse-to-be total bibliophiles? Look no further than Quebec City's Morrin Centre. It's home to an impressive array of rooms including a Victorian-style library that's been in business since 1868. The cozy space features floor to ceiling book walls that make for an absolutely stunning ceremony backdrop – especially for book lovers. Grab yourself a bouquet of paper roses – made from your favourite passages, of course – and you're good to go. Its capacity is 40 seated and 55 standing. If you have a larger guest list, host your event in the elegant College Hall – its capacity is 120 seated and 255 standing.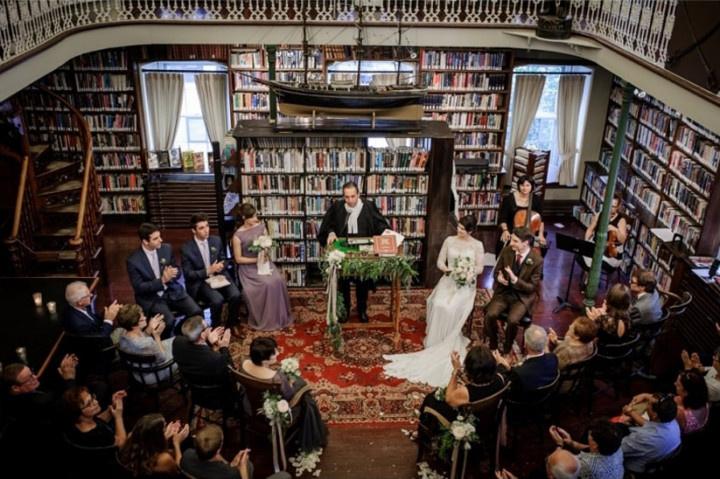 Hôtel de Glace (Quebec City, Quebec)
Hôtel de Glace is one of the coolest wedding venues in the country - literally. It boasts an ice chapel, ice bar, ice cafe and several other frosty attractions, making it look more like a scene out of Narnia than a real-life building. Remember to find a stylish cape or jacket to wear over your wedding ensemble to avoid getting frostbite before you say your "I do's"! The space can hold up to 80 guests.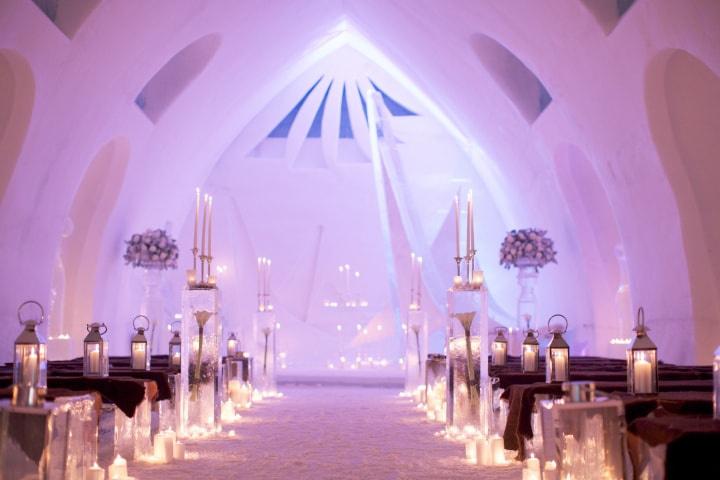 Cambridge Butterfly Conservatory (Cambridge, Ontario)
For all you nature loving couples there's the Cambridge Butterfly Conservatory. Instead of packing your guests into a banquet hall, treat them to some of Mother Earth's greatest gifts. Free-flying butterflies, tropical foliage and waterfalls give the space a magical quality that you won't find anywhere else. It can host up to 200 people, so feel free to invite a few extra guests.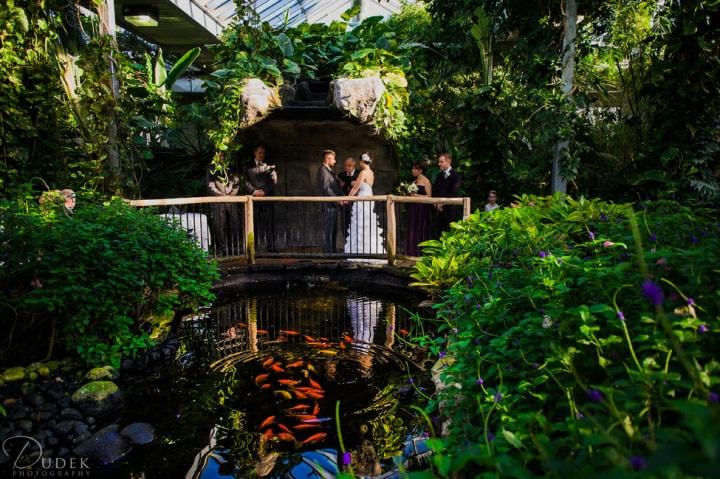 Hart House (Toronto, Ontario)
Smack in the middle of the bustling metropolis that is Toronto you'll find Hart House, U of T's most beloved building. Standing out from the city's skyscrapers, this nearly 100-year old building will take you back in time with its Gothic Revival-style trappings. Capacity varies depending on which space you use, the quad and Great Hall are the largest areas and can hold up to 400 guests.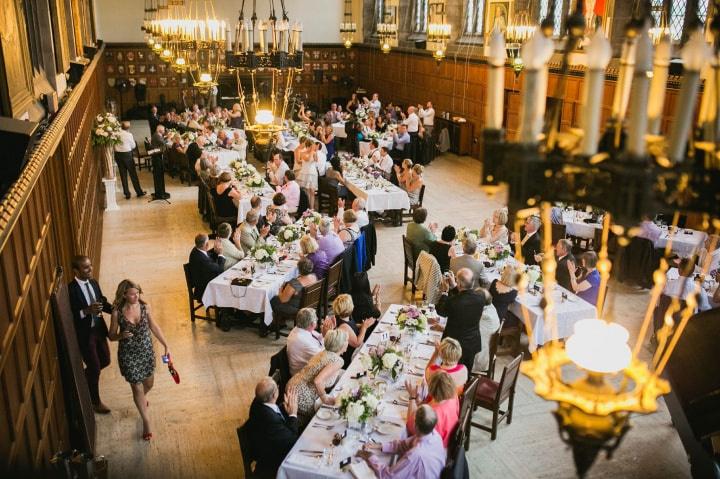 Find your wedding venue on WeddingWire. Search by wedding location and venue type. »