6 Unique Wedding Venues Abbotsford Couples Will Love
Bringing your big day to Abbotsford? Here are a few of the city's most unique (and stunning) wedding venues.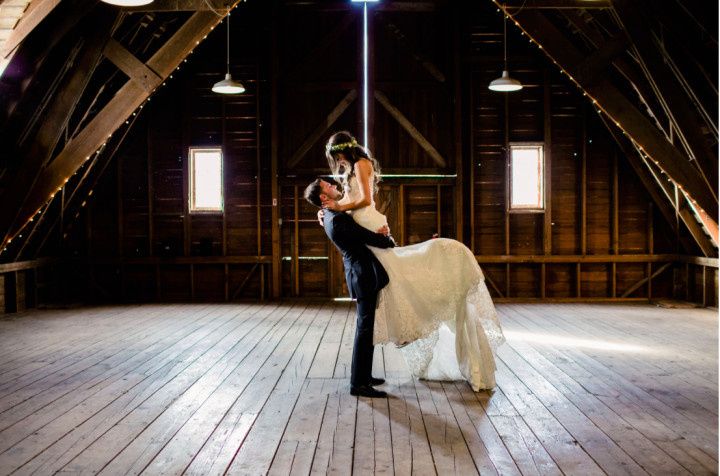 Wedding venues in Abbotsford are, without a doubt, some of B.C.'s most beautiful. Whether you're in the market for a rustic-chic barn wedding venue, a gorgeous hotel ballroom, or something totally unique, you'll find it here. We've put together this list of our top picks to let you know some of the city's best spots to tie the knot.
Here are a few unique wedding venues Abbotsford couples will love.
Maan Farms Market & Estate Winery
If you've been dreaming of a barn wedding, Maan Farms Market & Estate Winery might be the wedding venue in Abbotsford for you. It has both indoor and outdoor spaces available, so you can enjoy it no matter what Mother Nature throws your way. Inside its rustic antique barn, you'll find exposed wood beams and country decor while outside you'll get to experience all those gorgeous countryside views. Both options are downright stunning, so you really can't go wrong either way.
Maximum capacity: 150 guests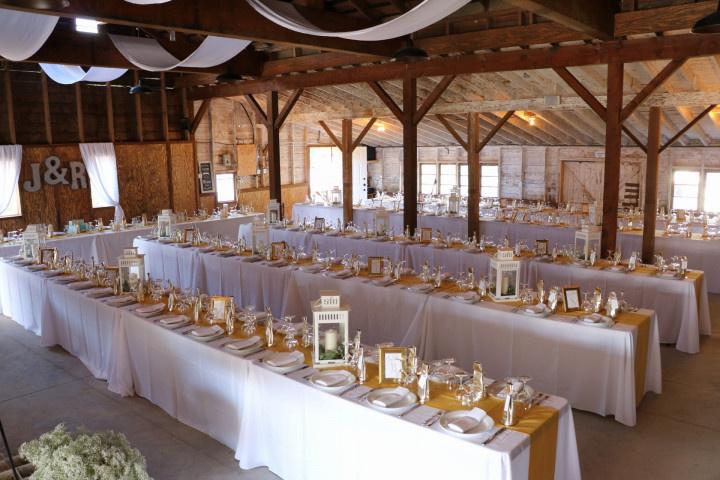 Saar Bank Farms
Saar Bank Farms is another wedding venue in Abbotsford that's perfect for rustic-chic, countryside affairs. Whether you want to tie the knot in the open air, party the night away in a marquee tent or host your reception in a rustic barn, you can make your wedding dreams come true here. All you need to do is get DIYing on that Pinterest bunting and purchase some fairy lights to really make it shine.
Maximum capacity: 150 guests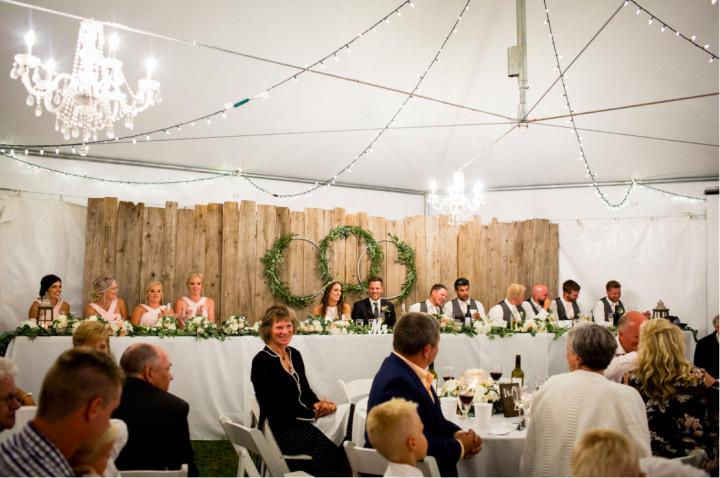 Airside Event Spaces
Airside Event Spaces is a truly unique wedding venue located inside a private airport hangar. The space will give your celebration a cool, industrial-chic vibe and is pretty much a blank slate, so you can easily transform it to suit your wedding theme. Bonus: it also has amazing views of Mount Baker and the countryside - a great backdrop for your wedding photos.
Maximum capacity: 200 guests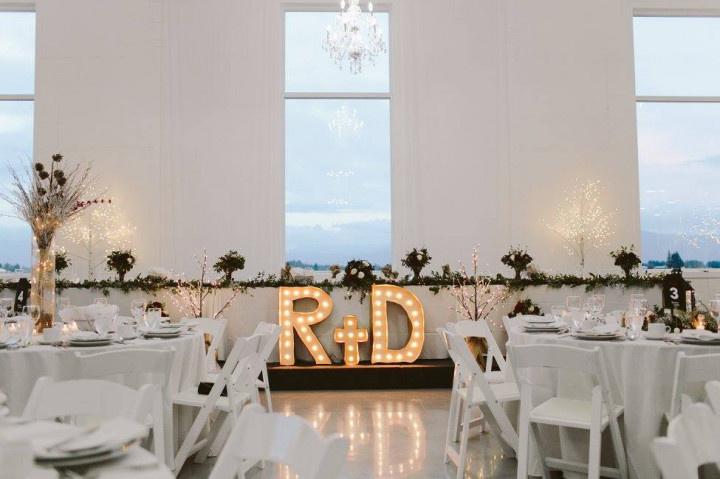 The Secret Garden of Woodbridge Ponds
The Secret Garden of Woodbridge Ponds looks straight out of a fairytale with its whimsical outdoor and indoor spaces. All of its ceremony and reception areas are covered in beautiful blooms, giving you built-in decor and floral arrangements that would probably cost hundreds of dollars from a professional florist. If you're dying to tie the knot in a gorgeous garden setting, this may be the wedding venue in Abbotsford for you.
Maximum capacity: 140 guests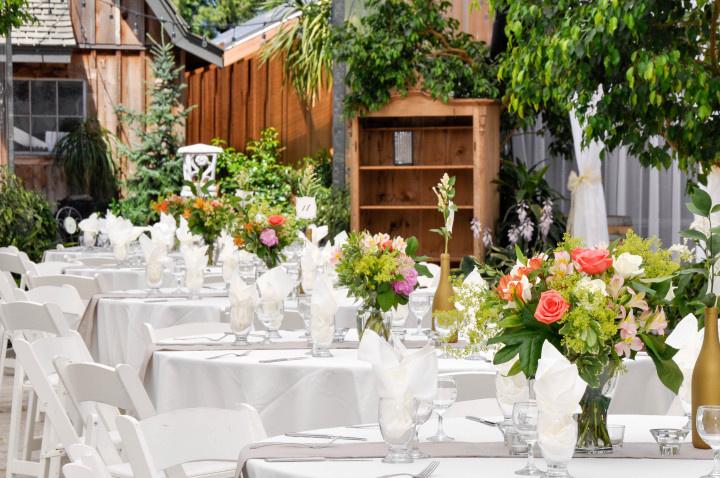 Quality Hotel & Conference Centre
Want your guest accommodations built into your wedding venue? Check out the Quality Hotel & Conference Centre. Not only is it equipped for massive weddings with hundreds of guests, but you won't have to splurge for transportation or make sure any of your friends or relatives get safely into taxis at the end of the night. As for decor, its style is simple and elegant, meaning it can fit just about any wedding colour scheme.
Maximum capacity: 500 guests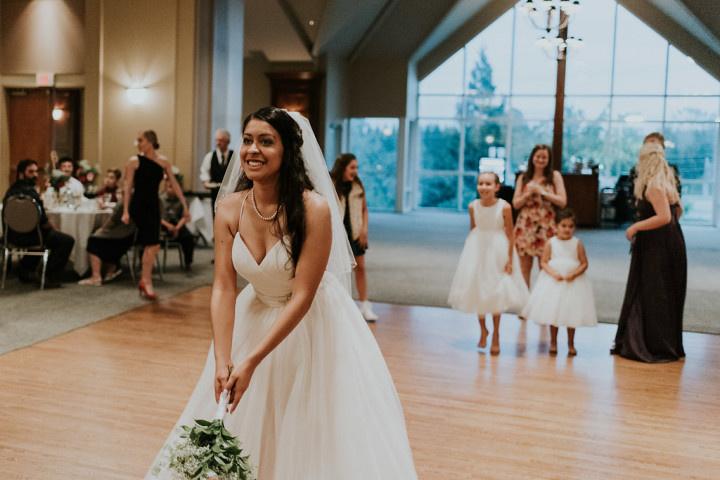 Clayburn Village
Clayburn Village, a heritage site at the foot of Sumas Mountain, offers unusual wedding venues that will make your big day even more memorable. You can host your celebration in its church (which has the rustic elegance of a barn venue) or in the Old Schoolhouse. Both will bring you and your guests back to simpler times and give your big day a historical touch.
Maximum capacity: 120 guests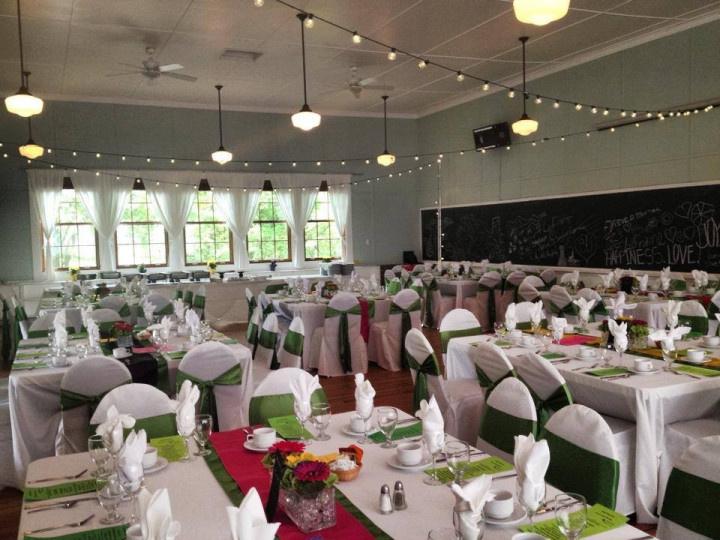 Find Abbotsford wedding vendors on WeddingWire »