18 Unique Wedding Venues in Calgary for Every Type of Couple
Are you and your partner planning on saying your 'I dos' in Calgary? Well, we've got some awesome, unique wedding venue options for you!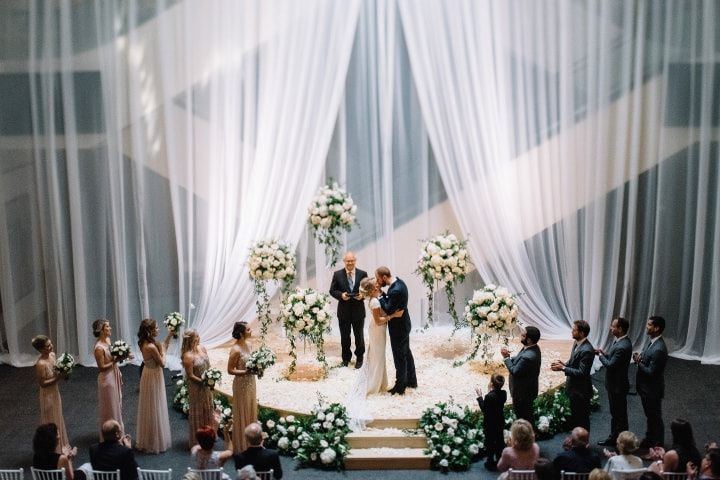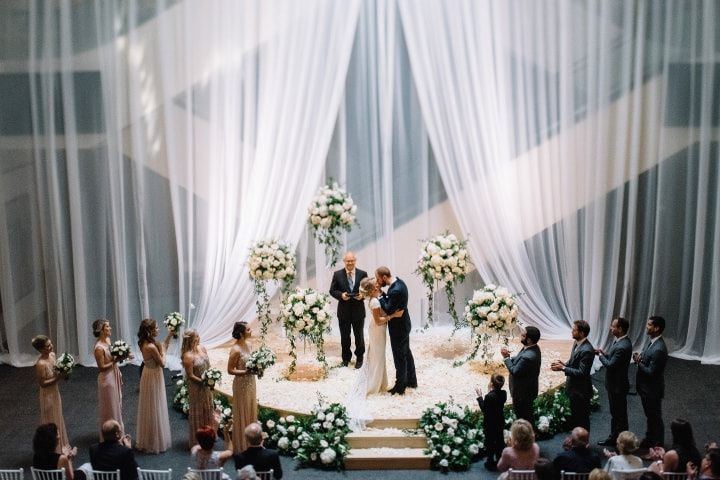 One of your first wedding planning tasks will be to find your venue. There are plenty of unique wedding venues in Calgary for every kind of couple, so finding the perfect spot to say your vows and party the night away shouldn't be too tough. We've rounded up a few of our favourites here to help all you lovebirds out.
Here are unique wedding venues in Calgary for every type of couple.
For the thespians: Arts Commons (205 - 8th Avenue)
If you and your partner bonded over your shared love of the stage, the Arts Commons may just be the Calgary wedding venue for you. It's a city block-sized arts centre that's known for hosting plays and productions, and, good news, it does weddings, too! It's got a total of eleven event spaces, ranging from intimate to expansive (the largest has a capacity of 1797 guests), so you've got plenty of options for your big day.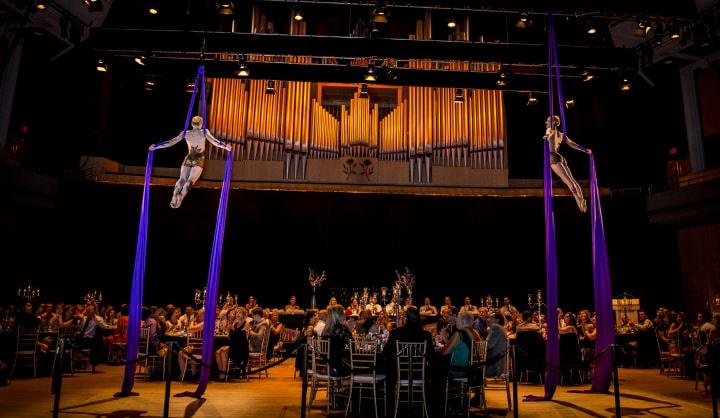 For the cottagers: The Lake House (747 Bonavista Drive)
Bring your guests to The Lake House to give them a mini-vacation from the hustle and bustle of city life on your wedding day. This unique wedding venue sits directly on Lake Bonavista and has ornate antler chandeliers, a grand fireplace and rustic-chic decor, giving it some serious cottage vibes. It can accommodate up to 250 guests, so you should be able to fit all (or most) of your friends and relatives.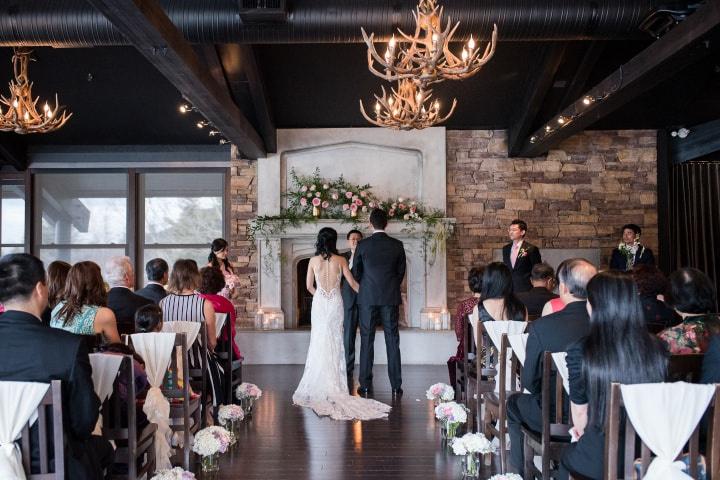 For the scholars: University of Calgary (2500 University Drive)
It's time to head back to school! This time you won't be bringing books, laptops and highlighters - you'll be coming equipped with black-tie ensembles, rings and plenty of love. University of Calgary has a ton of event spaces available (a combined 42,000 square feet, to be exact), so you should have no trouble finding something that fits your dream wedding. Some fan favourites include the outdoor atrium (which can seat up to 64 guests) and the Red and White Club (which can seat up to 520 guests). Obviously, you get bonus points if U of C is your and/or your partner's alma mater.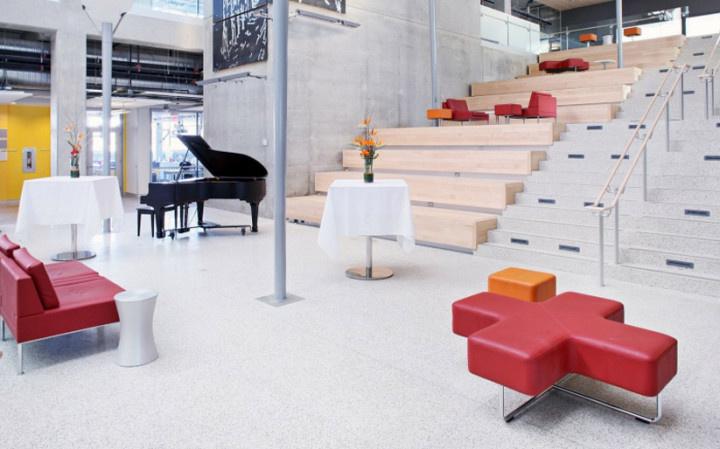 For the jetsetters: Hangar Flight Museum (4629 Mccall Way Northeast)
Pay homage to your love of travel by hosting your wedding at the Hangar Flight Museum. Unfortunately, you won't be able to fly off into the sunset in any of its planes, but you can celebrate among them in this unique Calgary wedding venue. It has two spacious event rooms available for weddings, The Main Hangar (which can accommodate up to 200 guests) and The Tent Hangar (which is smaller and recommended for ceremonies).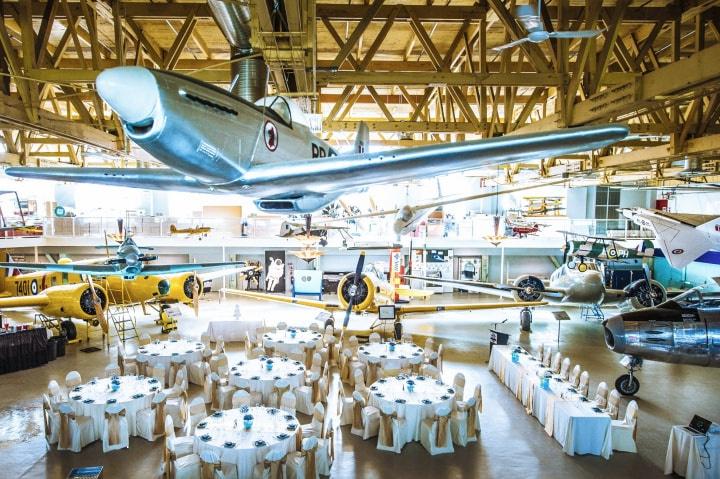 For the beer lovers: Wild Rose Brewery (4580 Quesnay Wood Drive Southwest)
If you and your soon-to-be spouse love nothing more than to kick back with a couple tall cans, Calgary's Wild Rose Brewery will be right up your alley. Choosing a Calgary brewery venue is an awesome way to work your love of IPAs and lagers into your big day without sacrificing style. The space is industrial chic and can be transformed to suit just about any wedding theme, so use your imagination when choosing decor. It can accommodate up to 110, so don't go overboard with your guest list.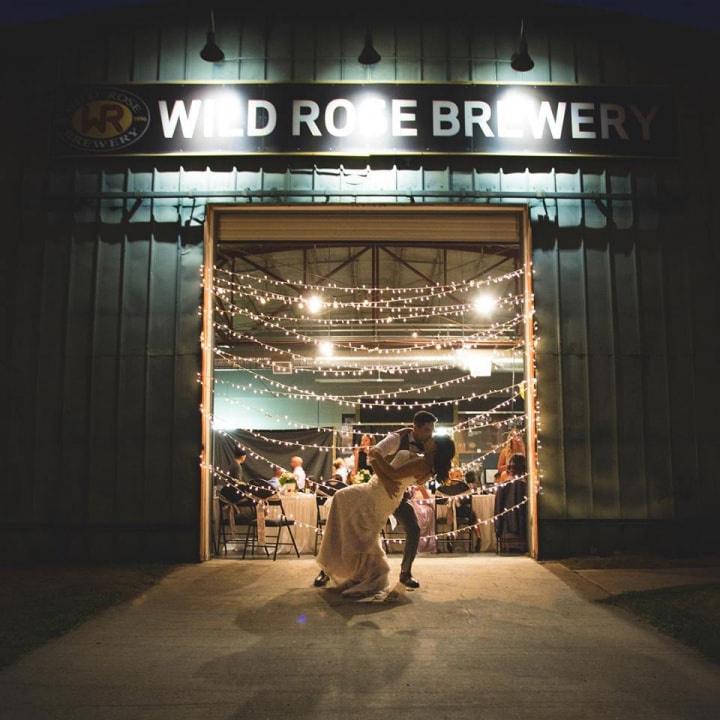 For the elegant couple: Lougheed House (707-13 Avenue Southwest)
Want your big day to be an elegant black-tie affair? Lougheed House might be the Calgary wedding venue you've been looking for. It was built in 1891 and has maintained its vintage charm over the years. The 2.8-acre estate boasts manicured gardens, luxurious decor and enough space for up to 96 seated guests, making it ideal for smaller soirees.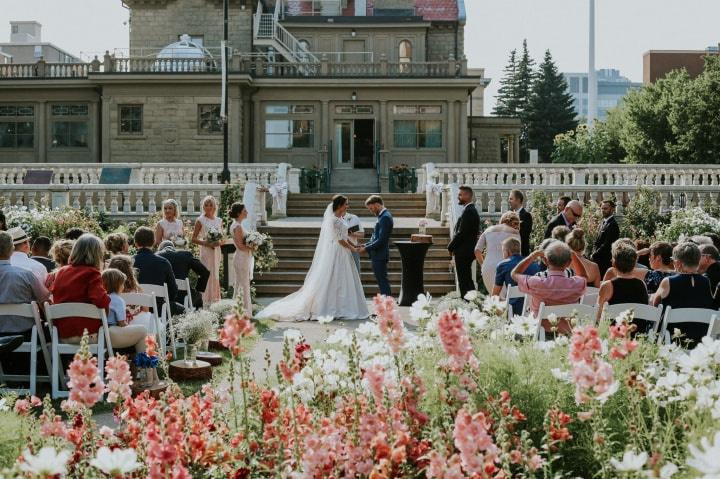 For the outdoorsy duo: The Gathered (246169 Range Road)
Take a half-hour drive north of downtown Calgary and you'll find The Gathered, an outdoor event venue perfect for nature lovers. With both farm and prairie views, this spot offers some seriously amazing wedding photo backdrops and party potential. It's equipped with a tent, fire pit and rustic wooden tables, but you can add as much decor as you want. The space can accommodate up to 150 guests, so only invite your nearest and dearest.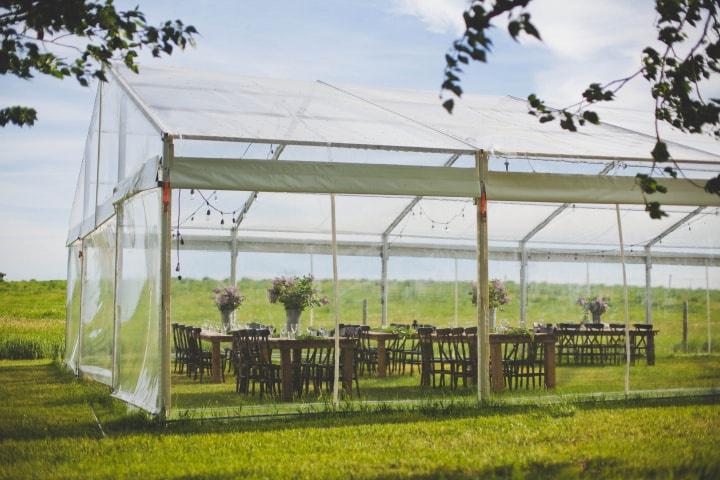 For the hipsters: The Commons Calgary (1206 20th Avenue Southeast)
Looking for a hip, industrial-chic wedding venue in Calgary to tie the knot? The Commons Calgary is worth looking into. The loft wedding venue has dreamy exposed brick walls, visible ducts and beams and plenty of wedding potential. It has three equally stunning spaces available for your event, the Parlour Room (which can accommodate up to 100 guests), the Hemingway Room (which can accommodate up to 155 guests) and the Commodore Room (which can accommodate up to 25 guests).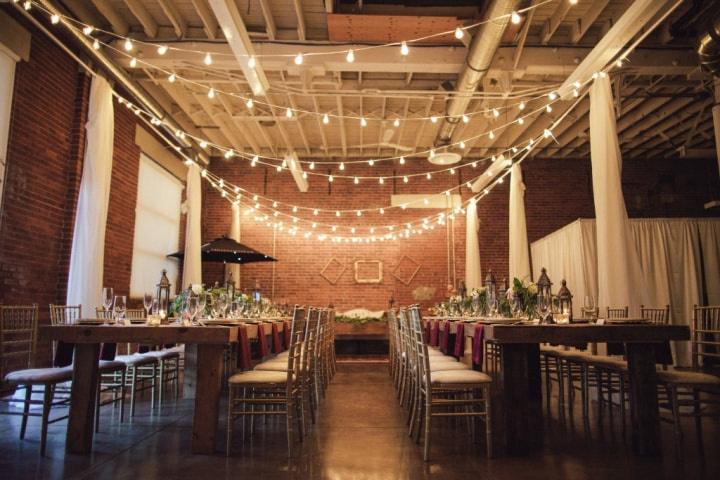 For the foodies: Anejo Restaurant (2216 4th Street Southwest)
Incorporate your love of food into your big day by hosting your wedding at Anejo Restaurant. The space boats giant skylights, brick walls and authentic Mexican decor, so you won't need to spend too much of your wedding budget on amping it up. It can seat up to 175 guests, making it perfect for small to midsize weddings.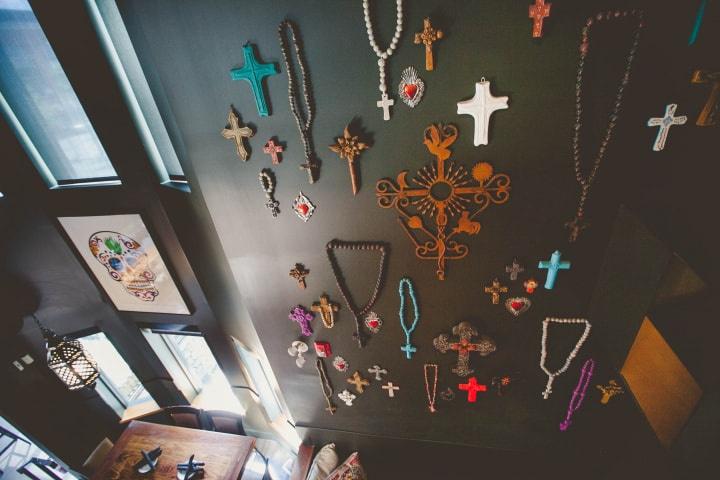 For the artists: Christine Klassen Gallery (200-321 50th Avenue)
Christine Klassen Gallery is the perfect pick for art lovers. The transformable space has white walls, concrete floors, sky-high ceilings, massive windows and enough room to seat 80 guests. It may not be the largest wedding venue in the city, but it's definitely one of the most stylish.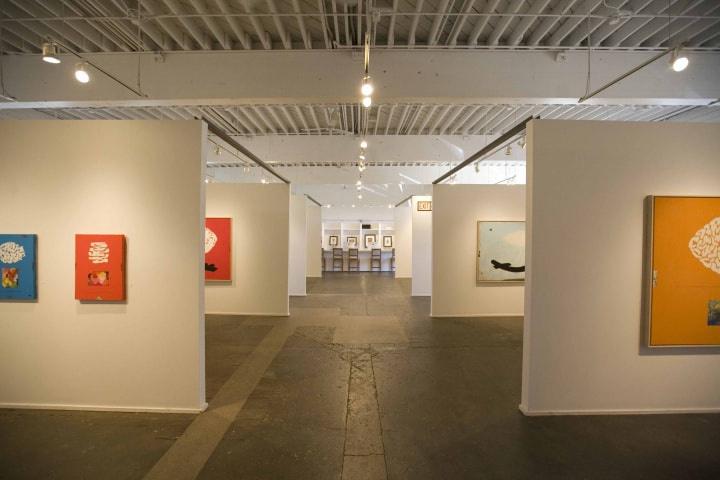 For the golfers: Sirocco Golf Club (210178 634th Street West)
If you're in love with the look of country club weddings, Sirocco Golf Club may just be the Calgary wedding venue for you. It's located in the heart of Pine Creek Valley, is surrounded by rolling hills and nature, and has amazing views of the mountains and the city skyline (I mean, what more could you want?!). It has both indoor and open-air options, so you can have the best of both worlds for your celebration. The largest space is big enough to accommodate 200 guests, making it a great choice for larger weddings.
For the couple who wants something different: Shelter (1210 1st Street)
Head to the Beltline and you'll find Shelter, a wine bar with a unique, eclectic vibe that you won't find anywhere else in Calgary. The glamourous interior flaunts pre-prohibition flourishes and is outfitted with velour furniture, unique chandeliers, and industrial-chic accents. It has an open kitchen, private bar, and a lounge area where you and your guests can mix and mingle. Its capacity is only 50 guests, so you should only be inviting your nearest and dearest.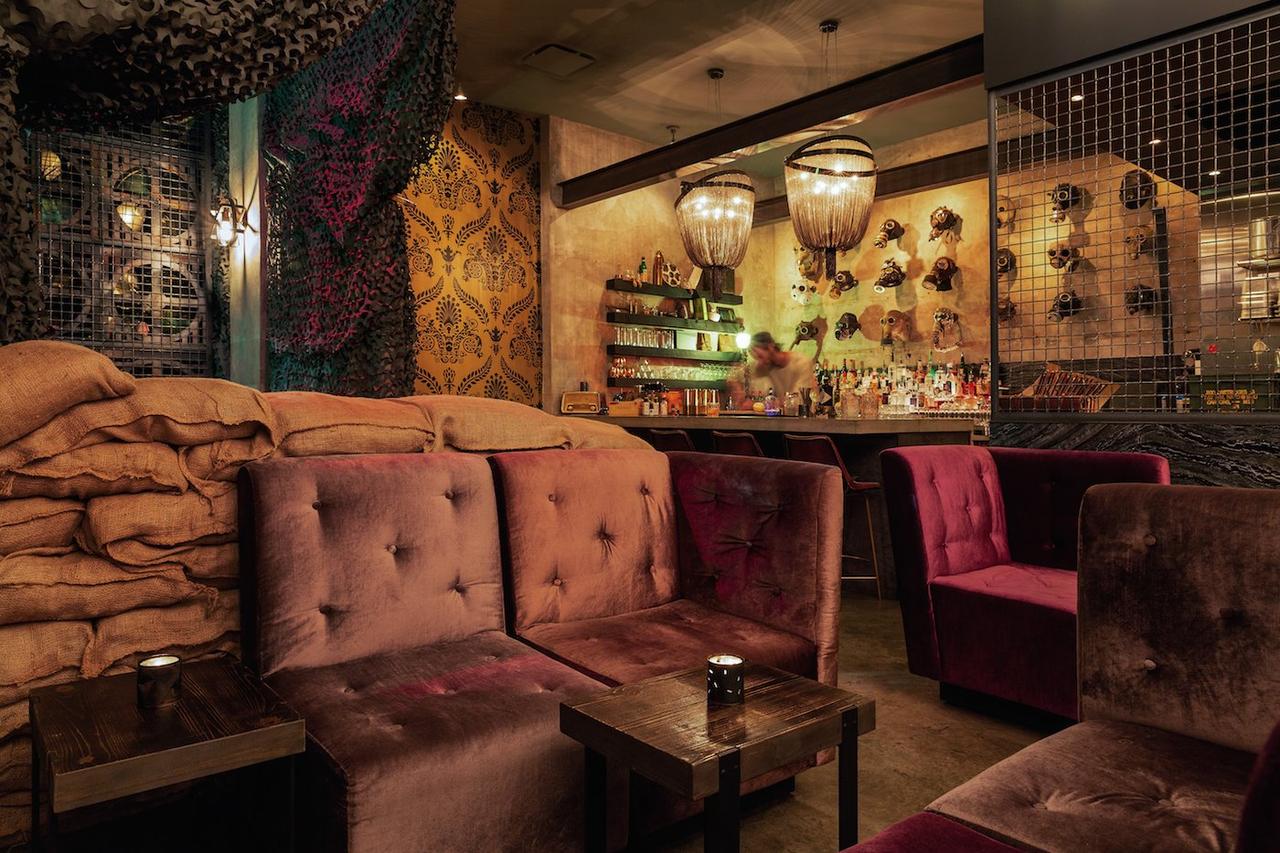 For the downtowners: Calgary Marriott Downtown Hotel (110 9th Avenue SE)
Want to tie the knot right in the hustle and bustle of downtown? Well, this wedding venue will be right up your alley. The Calgary Marriott Downtown Hotel is an elegant, luxurious spot with-built in accommodations. It has a number of classy and sophisticated spaces with stunning views of the Rockies and the city's beautiful buildings. It has function rooms big and small as well as an expansive rooftop that's absolutely fabulous for spring and summer weddings. The largest space, the Sultana Ballroom, can seat up to 190 guests while the rooftop can accommodate a whopping 400 people.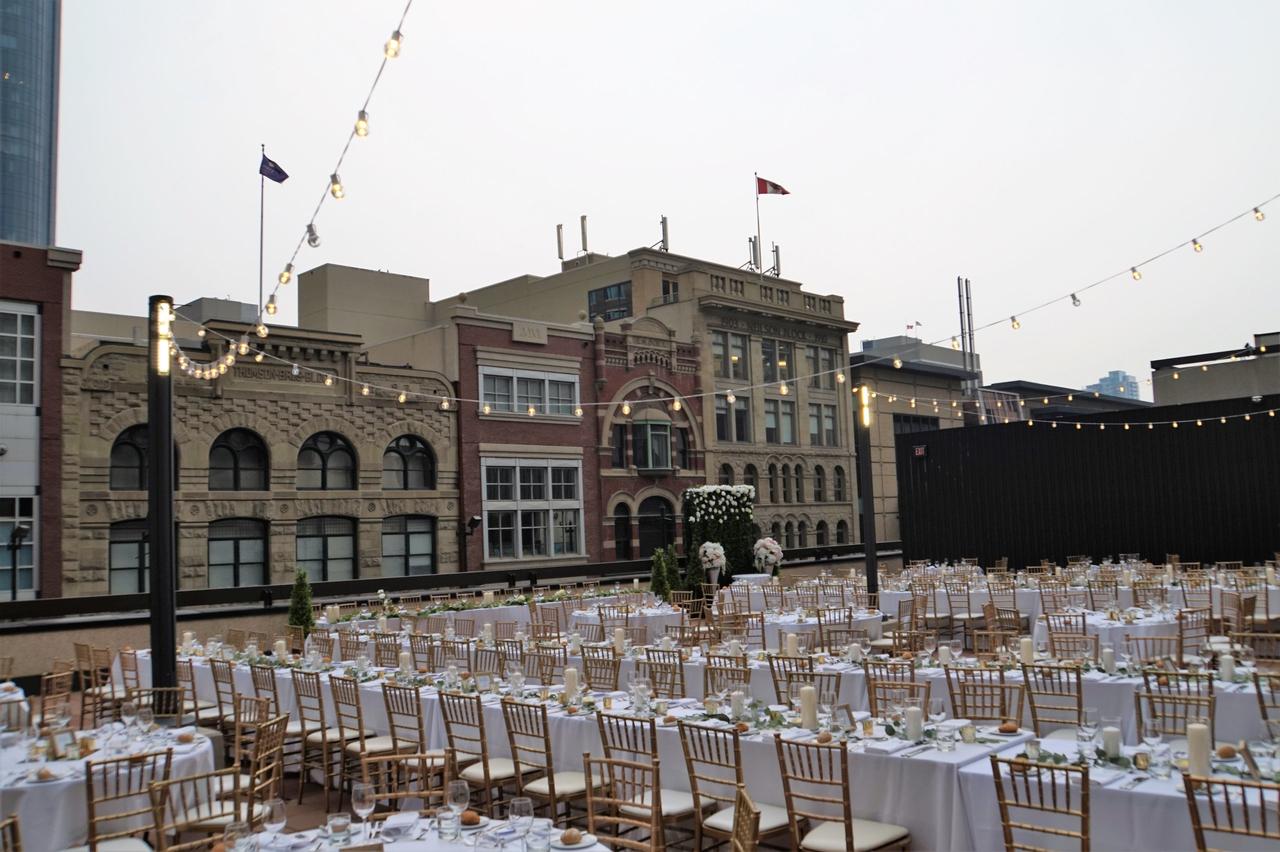 For the causal couple: Deane House (110 9th Avenue)
If you want to make your wedding feel a bit homier, but don't have the space to bring all your friends and relatives to your own place, Deane House will steal your heart. The restaurant is located inside a historic home right on the Bow River and offers beautiful indoor and outdoor spaces to celebrate. Sure, it's probably a little grander than your apartment or house, but that's perfect for your big day. Its lawn and garden are ideal for summer weddings while its dining room is a great choice year-round. Its indoor capacity is 100 guests, but if you take to the lawn you can invite up to 1200 people for a cocktail party.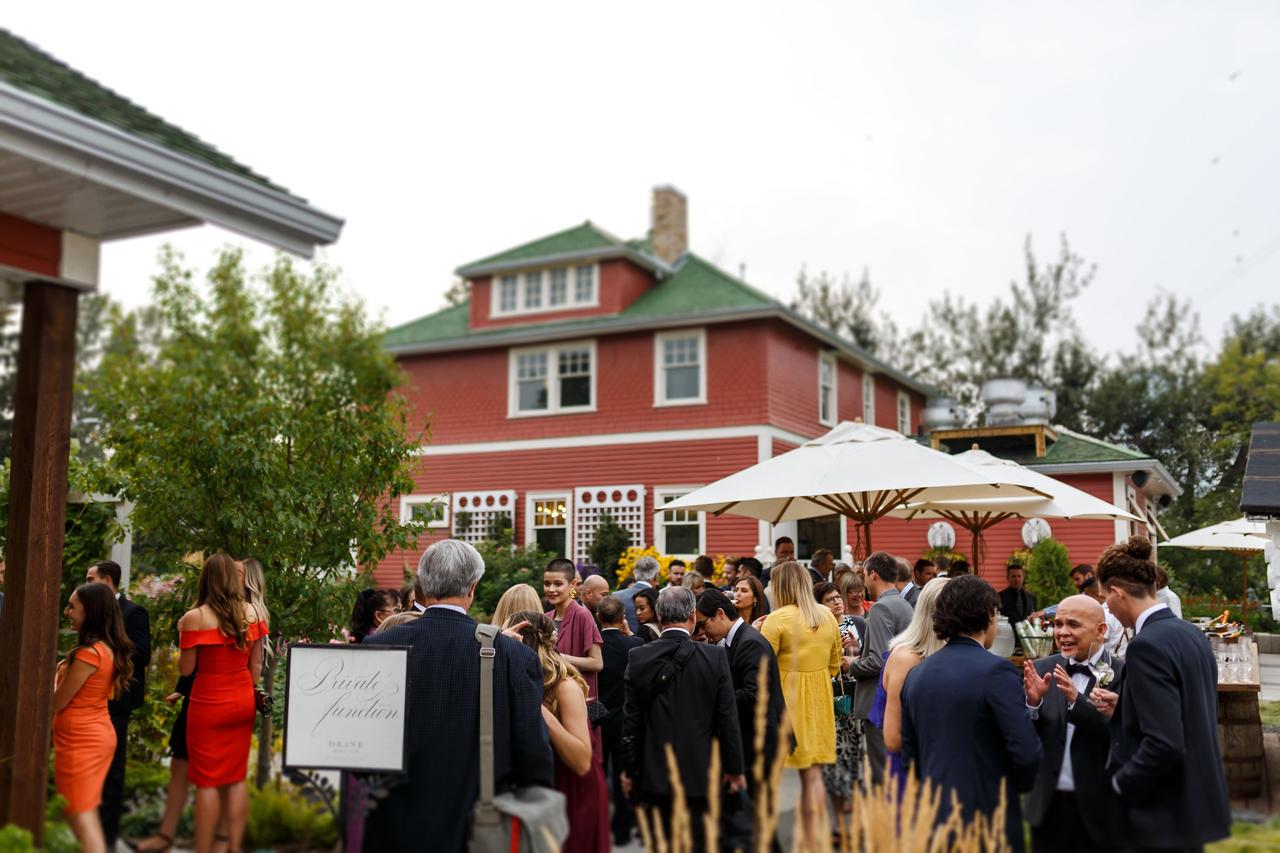 For the animal lovers: Calgary Zoo (1300 Zoo Road NE)
The Calgary Zoo is the perfect place to show your love for your partner and for animals (it's home to nearly 900 four-legged, scaly and feathered friends and 130 different species). Here you'll have your pick four modern, one-of-a-kind function spaces, including an outdoor tent, a conservatory, the Safari Lounge, and Grazers Restaurant and Patio. The lounge is the largest option available, with enough space to squeeze in 280 guests. Regardless of which you choose, you'll definitely want to snap some pics in the gardens and with the critters.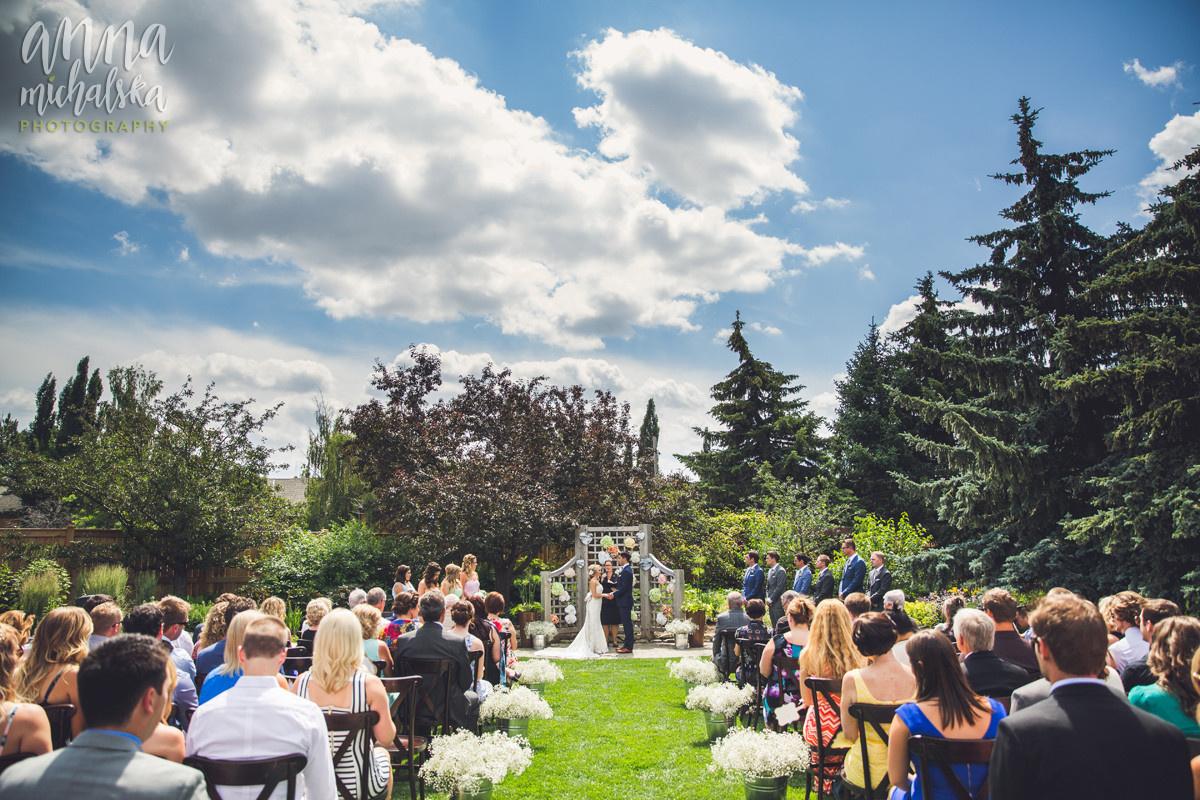 For the vintage couple: Fairmont Palliser (133 9th Avenue SW)
Want to infuse your celebration with a healthy dose of vintage flair? Well, the Fairmont Palliser may just be the Calgary wedding venue for you. The hotel opened its doors in 1914 and has held onto its original, elegant style. Inside you'll find glittering crystal chandeliers, arched windows, ornate moulding, and all the trappings of luxury. I mean, it's seriously so pretty that you barely need to add any extra decor. Its biggest ballroom (yes, it has more than one) can accommodate up to 320 seated guests, but there are also a number of smaller rooms available. P.S. Because it is a hotel, you and your guests can stay the night, too.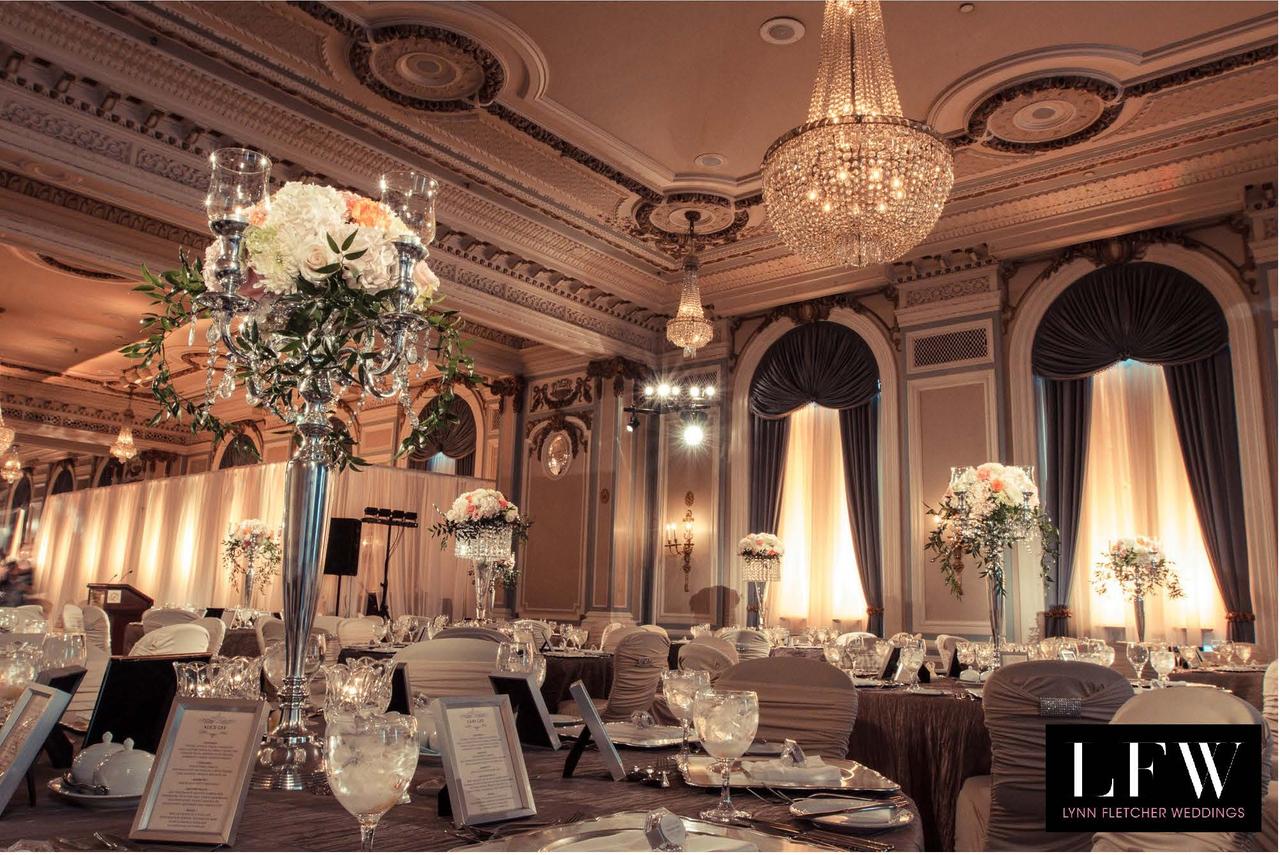 For the historians: Heritage Park Historical Village (1900 Heritage Drive SW)
Time to travel back in time! If you're in search of a historic wedding venue that's totally unique, you'll love Heritage Park Historical Village. It has been in business since 1964 and has been dubbed one of the largest and most successful living history museums in North America. It covers a massive 127 acres of parkland and sits right on the edge of the Glenmore Reservoir. It has 13 function areas to choose from for your celebration, including a Tudor Revival-style house, an automotive-themed hall with plenty of kitsch, and a dairy barn (just to name a few). It can accommodate anywhere from 15 to 400 guests.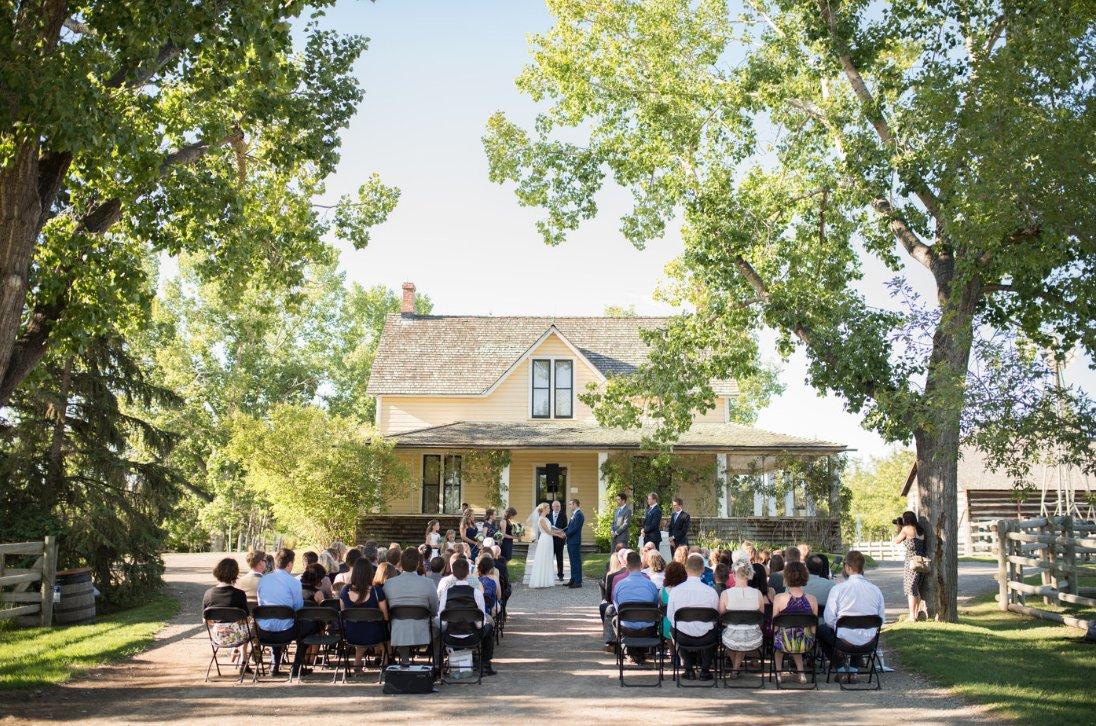 For the modern couple: Calgary TELUS Convention Centre (20 9th Avenue SE)
Calling all contemporary couples! If a modern wedding venue is more your style, check out the Calgary TELUS Convention Centre. Its spaces are gorgeous, clean, industrial, blank canvases that are ready to be transformed for your big day. Whether you want to make it a minimalist affair, an OTT elegant celebration, or create your own eclectic theme from scratch, you can turn your dreams into reality here. The largest can fit up to 4000 guests, so you probably won't have to make any cuts to your dream guest list. Bonus: It's located smack in the middle of downtown, so you'll have easy access to accommodations and transit (making it super easy for your guests to get to and from).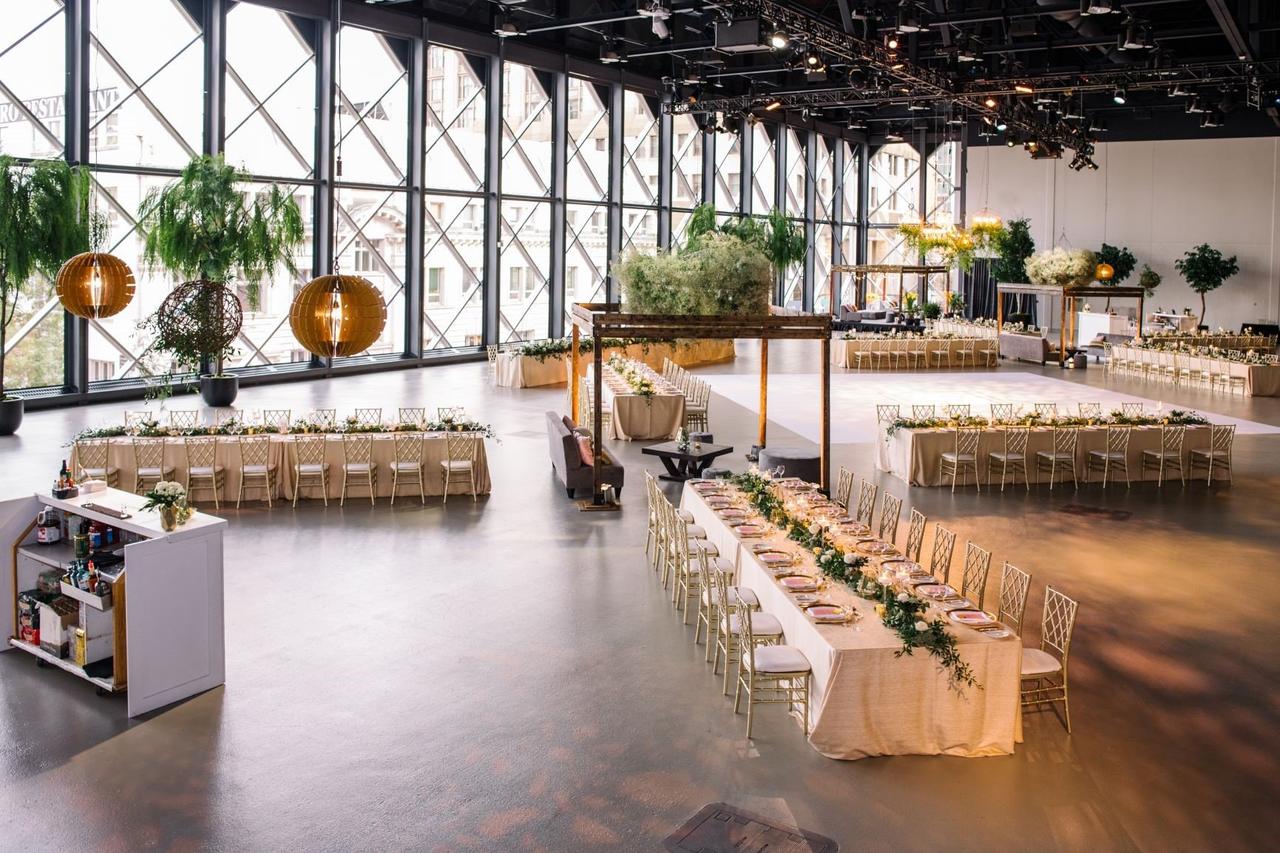 Find more Calgary wedding venues on WeddingWire »