7 Awesome Calgary Brewery Wedding Venues
Looking for a stunning Calgary brewery wedding venue? Here are a few of our favourite options in the city.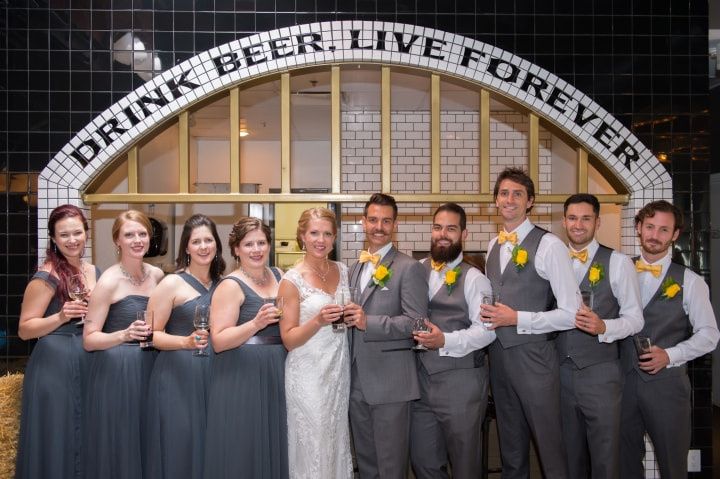 If you're on the hunt for a unique place to host your wedding, a Calgary brewery wedding venue may be the perfect fit. While many of the city's taprooms don't allow private functions, there are a handful of wedding-worthy breweries that are more than happy to help you celebrate your big day. Whether you want to have an intimate affair or a massive party, there's something on this list that'll make your wedding venue dreams come true.
Here are a few awesome Calgary brewery wedding venues.
Wild Rose Brewery
Wild Rose Brewery is a Calgary staple that's been in business since 1996. It has an industrial-chic event space - dubbed The Barracks Room - that boasts sky-high ceilings, exposed metal beamwork, concrete floors, massive windows and garage-style doors. It can be transformed to fit your wedding theme and colour scheme, so you won't have to change any of your plans. The space can fit up to 80 people for a seated dinner, making it best suited for small, intimate weddings.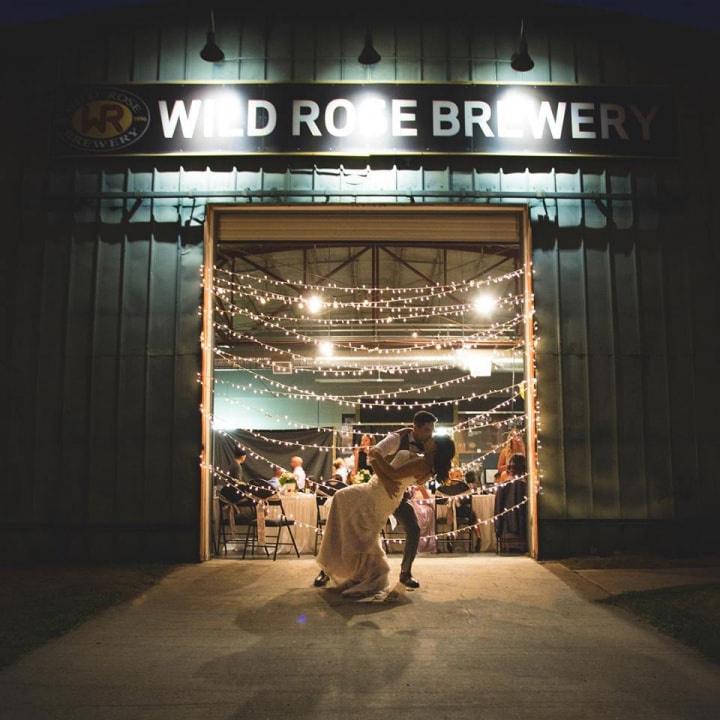 Mill Street Calgary Brewpub
Mill Street is a familiar name to most Canadians. It has brewing operations and pubs in Toronto, Ottawa, St. Johns and, of course, Calgary. Its YYC outpost flaunts two patios, a private dining room, a raised restaurant area and a brewery. Its interior is decked out with wood-heavy decor and industrial-chic furnishings, making it perfect for couples looking for a rustic-chic venue. The largest function room has enough space to seat 80 guests, so you'll want to keep your guest list on the shorter side.
Railyard Brewing
This Calgary brewery wedding venue is a craft beer mecca offering an industrial, modern backdrop for your big day. Its tasting room has high ceilings, industrial chic furnishings, views of the brewing operation and plenty of space for your guests to mix and mingle. It can accommodate up to 150 people, so you should be able to squeeze a few acquaintances and plus ones onto your guest list. P.S. it's just a hop, skip and a jump away from the Calgary airport, so it's a cinch for out-of-town guests to get to.
Good Mood Brewery
Good Mood is sure to put you and your guests in high spirits on your big day! This Calgary brewery venue is happy to host private functions in its intimate, rustic taproom. It's not the largest function room on this list, so you should aim to keep your guest list short.
Trolley 5 Brewpub
This 17th Avenue spot is one of the biggest Calgary brewery wedding venues and makes for an awesome ceremony and reception space. The 16,000 square foot venue boasts an industrial-chic design that's more than photo-worthy and has three unique event spaces available within: the Atrium, the Main Floor (which is built around the brewery) and the Taproom & Brewery space. Its largest function space can hold up to 250 guests, making it perfect for larger affairs (but it can accommodate more intimate soirees, too).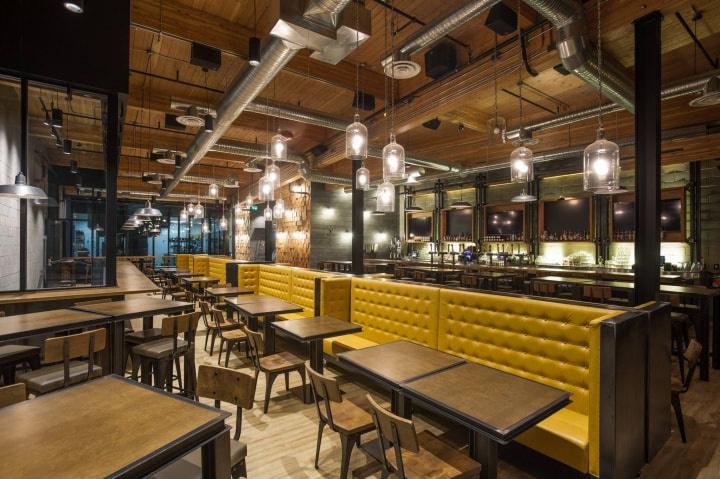 Last Best Brewing & Distilling
Last Best Brewing is another solid spot that'll make your Calgary brewery wedding venue dreams come true. Inside you'll find a stunning industrial tap room complete with wood and iron furnishings and sleek, chic decor. It has a capacity of 120 guests, so it's best for small to midsize weddings.
Half Hitch Brewing
Take a forty-minute drive from Calgary to Cochrane and you'll find a brewery wedding venue more than worthy of your big day. This spot is all wood from floor to vaulted ceiling, making it ideal for couples who love beer but have been dreaming of a barn wedding (it really gives off those rustic farm vibes). It's not as large as Railyard, so don't go overboard with your invites.