8 Amazing Small Wedding Venues in Calgary
Thinking of foregoing a massive celebration and opting for a smaller celebration? Here are a few of our favourite small wedding venues in Calgary to get you started with planning.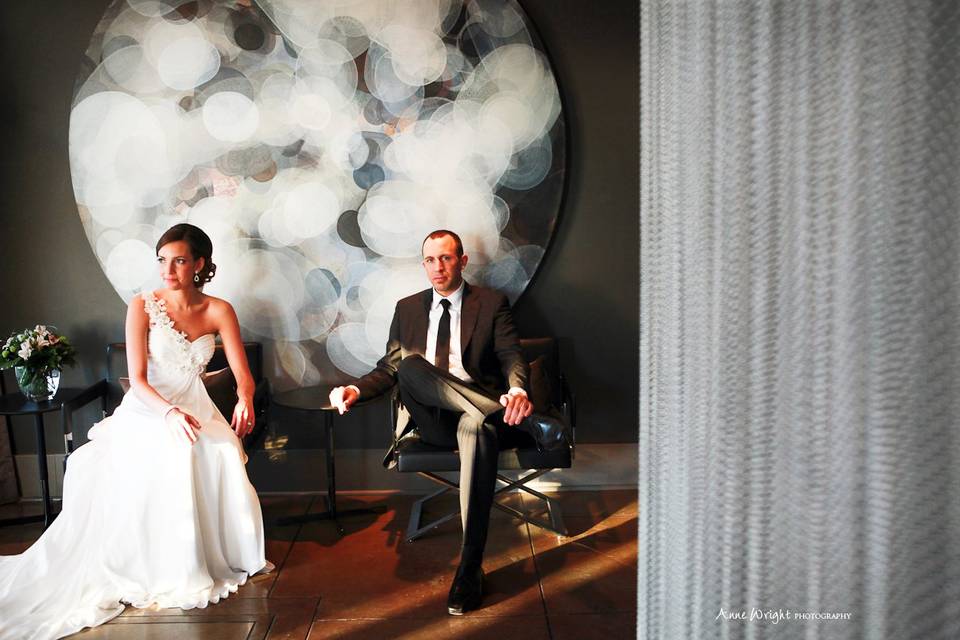 Yes, massive weddings are awesome and having hundreds of guests will make your celebration feel like one huge party, but that vibe isn't for everyone. If a lengthy wedding guest list isn't up your alley, that's totally fine - an intimate wedding can be just as magical (if not more). To help you get started with planning your big day, we've rounded up some stunning small wedding venues in Calgary. This list includes trendy restaurants, a brewery, a gallery, and even a historic home, so there's something for every type of couple.
Here are some amazing small wedding venues in Calgary.
Model Milk (308 17 Avenue SW)
If you and your partner totally foodies and want to tie the knot at a restaurant, Model Milk is an awesome option located in the heart of Calgary. This small wedding venue has two gorgeous private event rooms up for grabs: the industrial-chic private dining room (which can accommodate up to 18 guests) and The Parlour, which is slightly swankier and can fit up to 50 guests. Oh, and if you're wondering what your wedding menu might look like, check out its menu, it boasts a mix of Canadian-inspired bar snacks, tapas-style eats and full mains like Alberta rainbow trout and hearty burgers.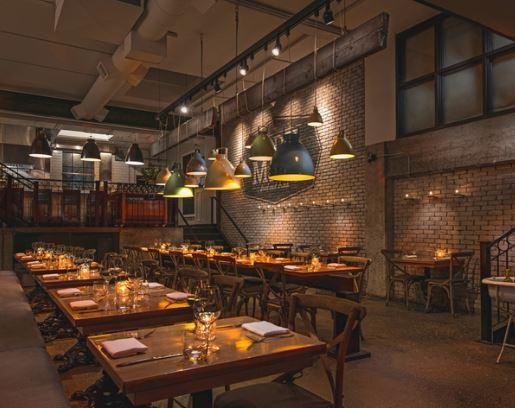 Wild Rose Brewery (4580 Quesnay Wood Drive Southwest)
Want something a little different than your average ballroom? Wild Rose Brewery may just be the one for you. Opting for a beer-centric wedding venue is an awesome way to work your love of ales, stouts and lagers into your celebration without sacrificing style. Speaking of style, the interior of this beloved spot is industrial chic through and through, with distressed concrete floors, exposed beams and a hangar feel. Other than that, it's a blank canvas, so it can really be transformed to suit your dream wedding theme. The entire space can accommodate up to 110, but it's totally flexible and can host events with as few as 25 attendees.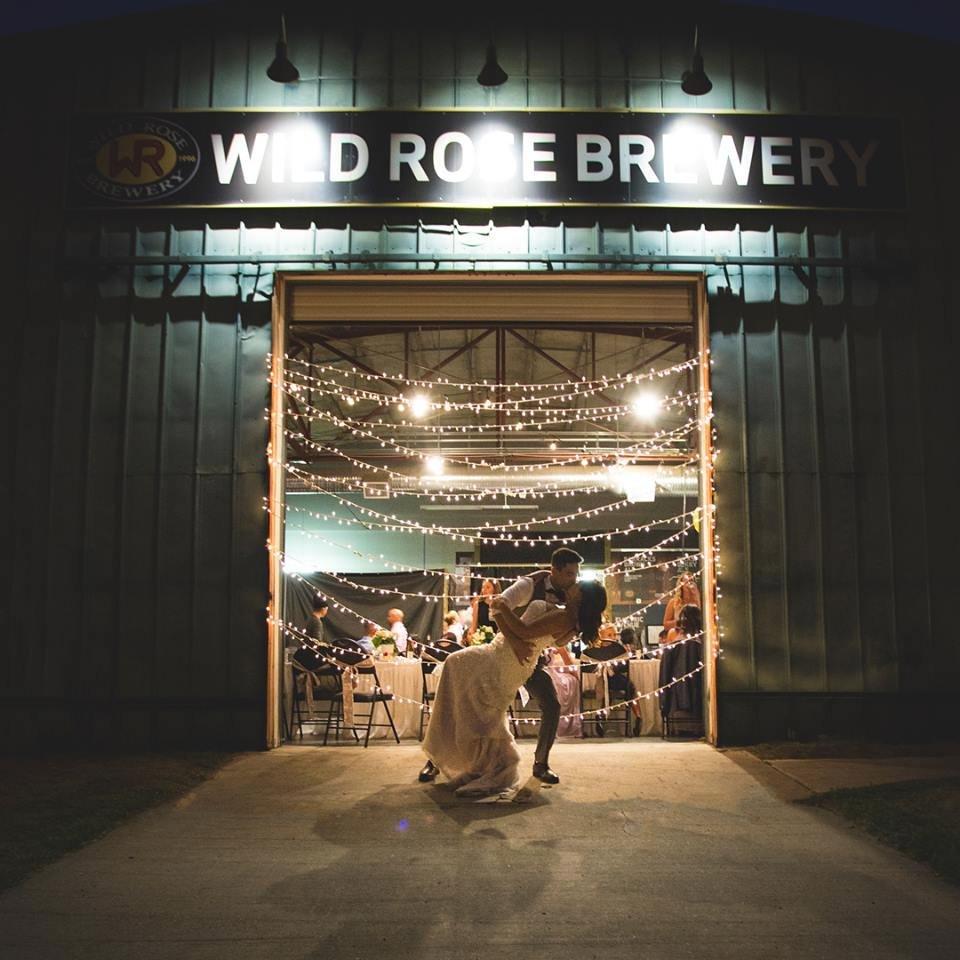 Christine Klassen Gallery (200-321 50th Avenue)
Christine Klassen Gallery is the perfect spot for an artsy couple to tie the knot. This small wedding venue in Calgary has everything you'd expect from a gallery space: white walls, concrete floors, sky-high ceilings, and massive windows that let plenty of natural light in. Because it's used to showcase art, it's pretty much a chameleon space, meaning you can transform it to look however you want on your big day. On the other hand, if you're total minimalists, it looks super sleek and clean without any bells and whistles, too. Its capacity is 80 guests, so it doesn't take many people to fill the space.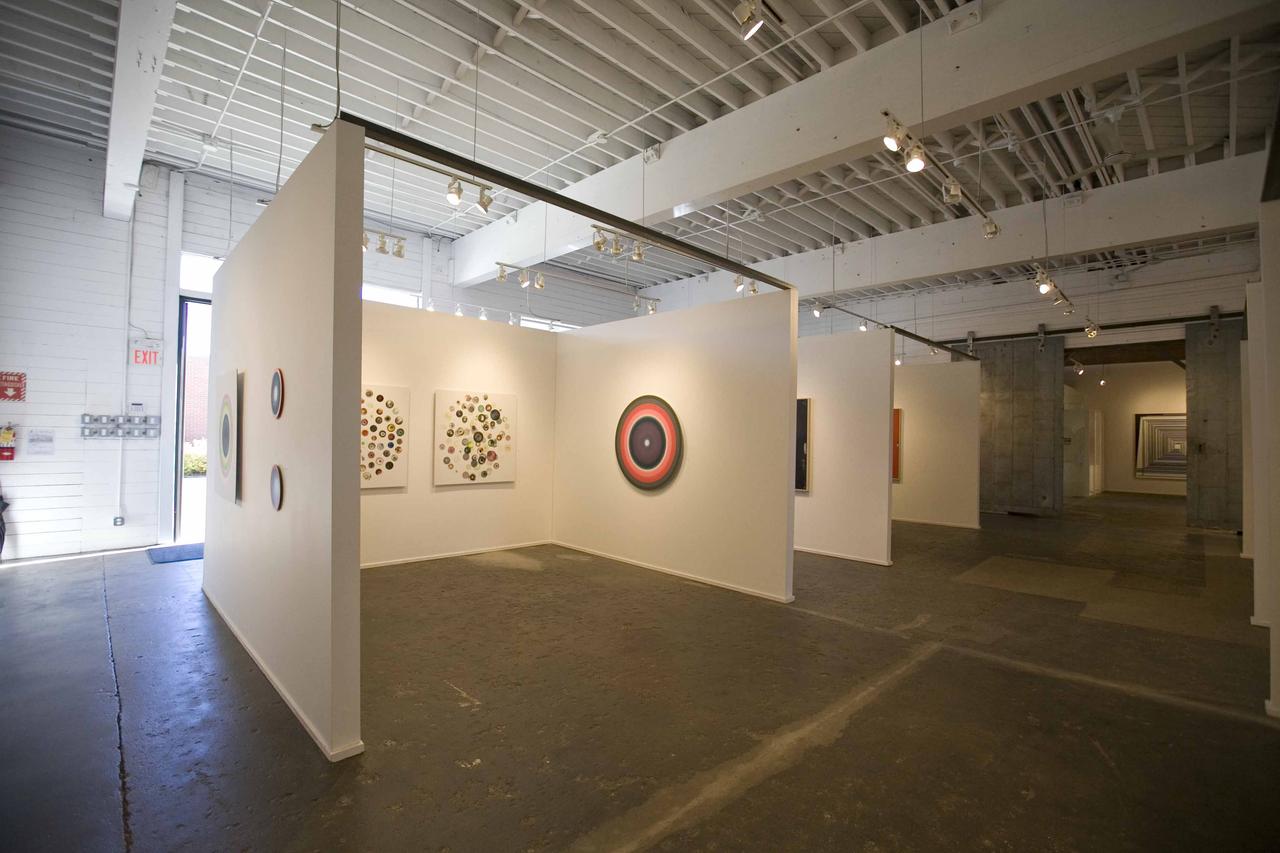 Shelter (1210 1st Street)
If you want to host your wedding by the Beltline, Shelter is worth looking into. It's a unique little wine bar with eclectic flourishes. The space is decked out with elegant velour furniture, unique chandeliers, and industrial-chic accents (meshing a few of our favourite wedding themes together). As for amenities, it's equipped with an open kitchen, private bar, and a lounge area where you and your guests can mix and mingle between dances. The space isn't huge, so you'll only be able to squeeze in 50 of your nearest and dearest.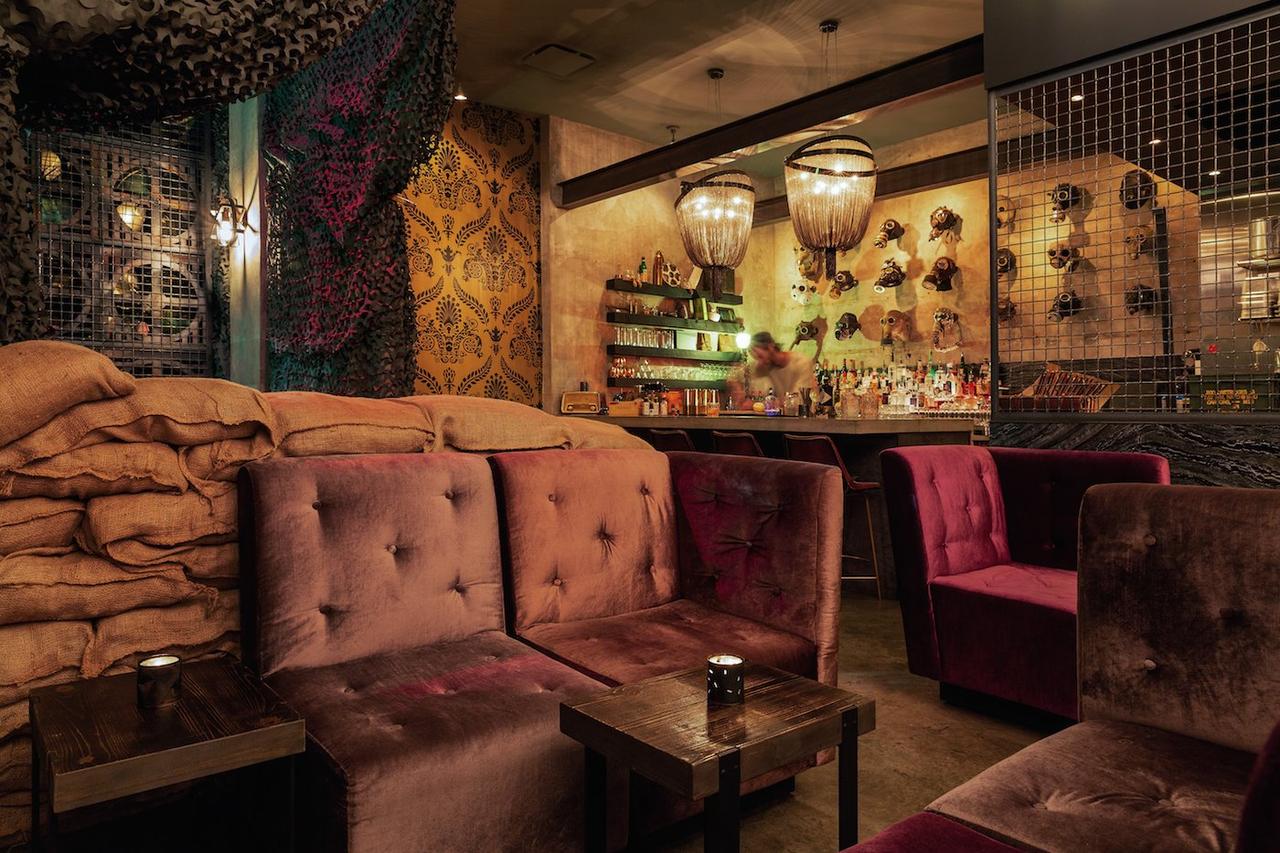 Hotel Arts Kensington (1126 Memorial Drive SW)
Hotel Arts Kensington is a trendy boutique hotel with plenty of wedding potential. The artsy space is the perfect blend of old and new and has a top-notch restaurant that you'll definitely want to put to use on your big day (menu packages are personalized, so you can work with the chef to come up with something totally unique). If the weather is nice, you can even bring your celebration out onto the expansive patio and lawn. It looks out onto the Bow River, so you'll have killer backdrops for your reception and wedding photos. The largest space can fit up to 40 guests, so it's an especially good option for micro weddings and elopements.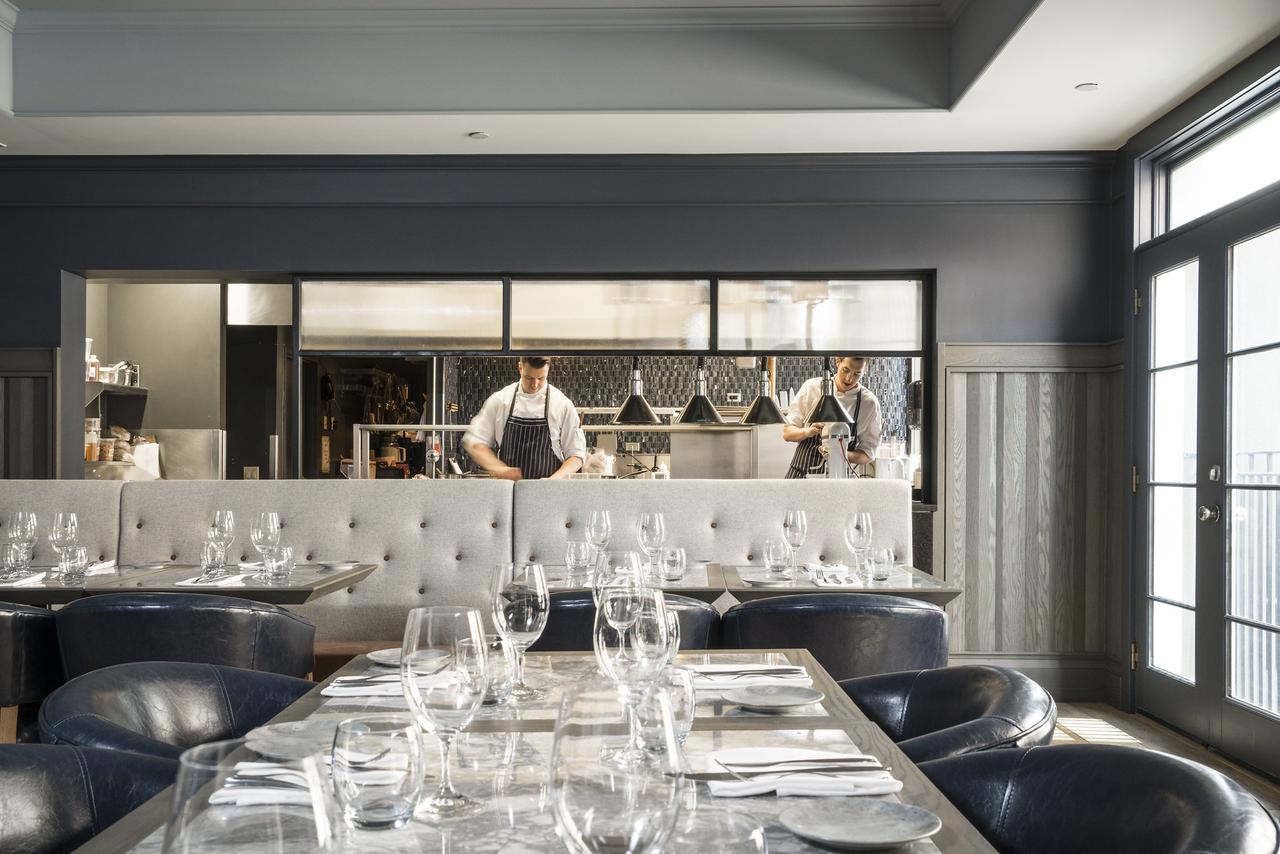 The Living Room (514-17th Avenue SW)
Love the idea of a homey wedding, but don't want to bring your guests into your actual place for your celebration? No problem! The Living Room is a cozy fine dining spot that'll do the trick. It specializes in Italian and French eats and boasts warm and inviting modern decor throughout. Its private dining room can fit between eight and 40 guests, while a full buyout will give you enough room for up to 80 guests.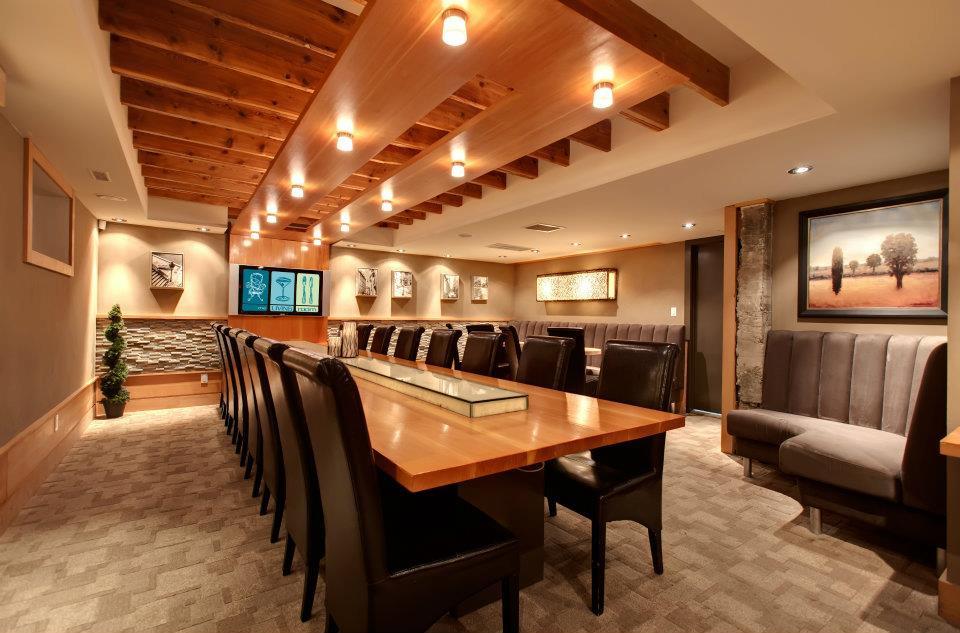 Lougheed House (707-13 Avenue SW)
Lougheed House is the ideal small wedding venue in Calgary for a petite yet elegant celebration. The manor house's history dates back to 1891 and the building has maintained its vintage charm over the years (expect to find vintage, regal furnishings). It's nestled in a 2.8-acre estate with manicured gardens, luxurious decor and enough space for up to 96 seated guests. If the weather is nice, you can totally bring your ceremony out onto the lawn and use its lush gardens as your decor.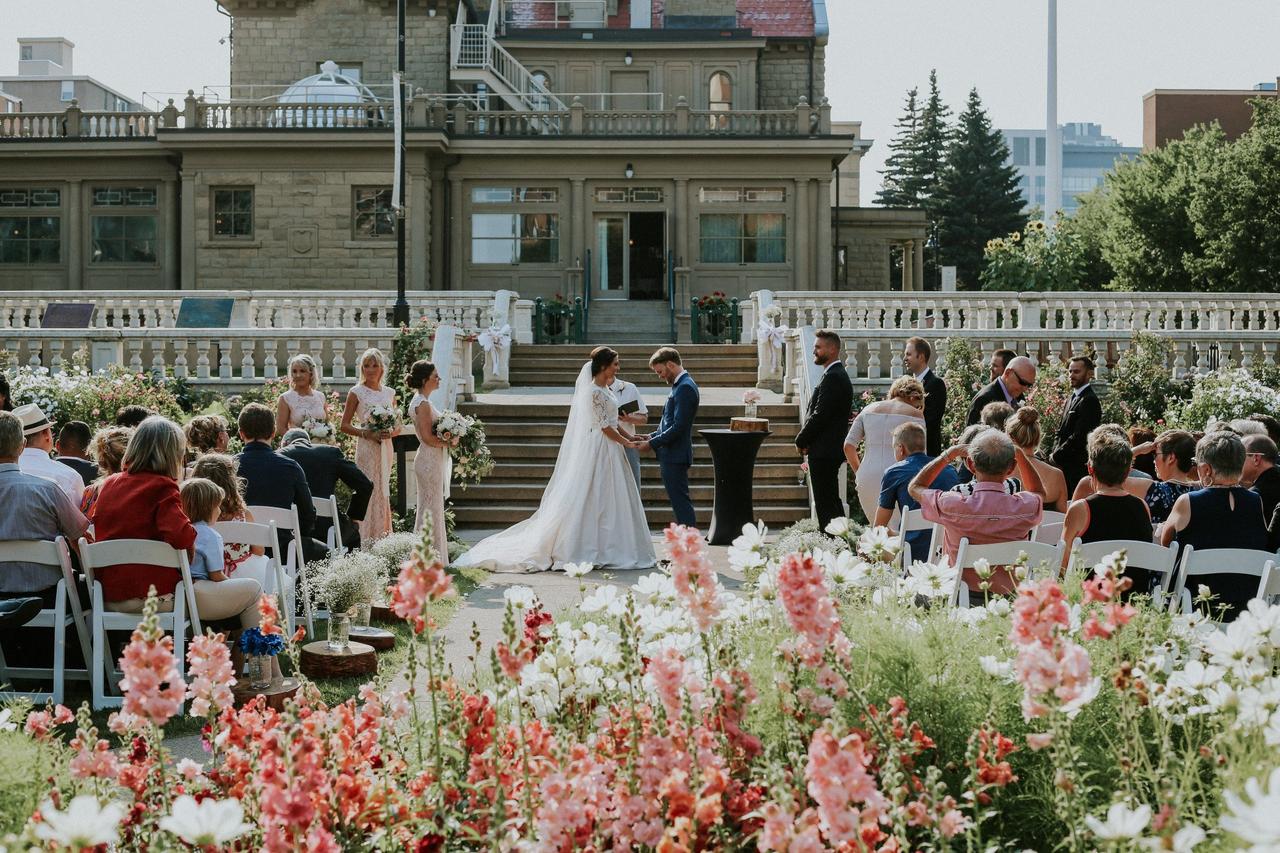 Donna Mac (1002 9th Street SW)
Donna Mac is an absolutely stunning contemporary restaurant that's perfect for the couple who wants something modern, but not exactly industrial. It has light wood heavy decor, colourful accents, and massive windows that let in a ton of natural light. If you opt for a full buyout it can fit up to 80 seated guests (or 100 for a standing reception). It also has semi-private options that you may want to put to use for a pre- or post-wedding event like a welcome party or brunch.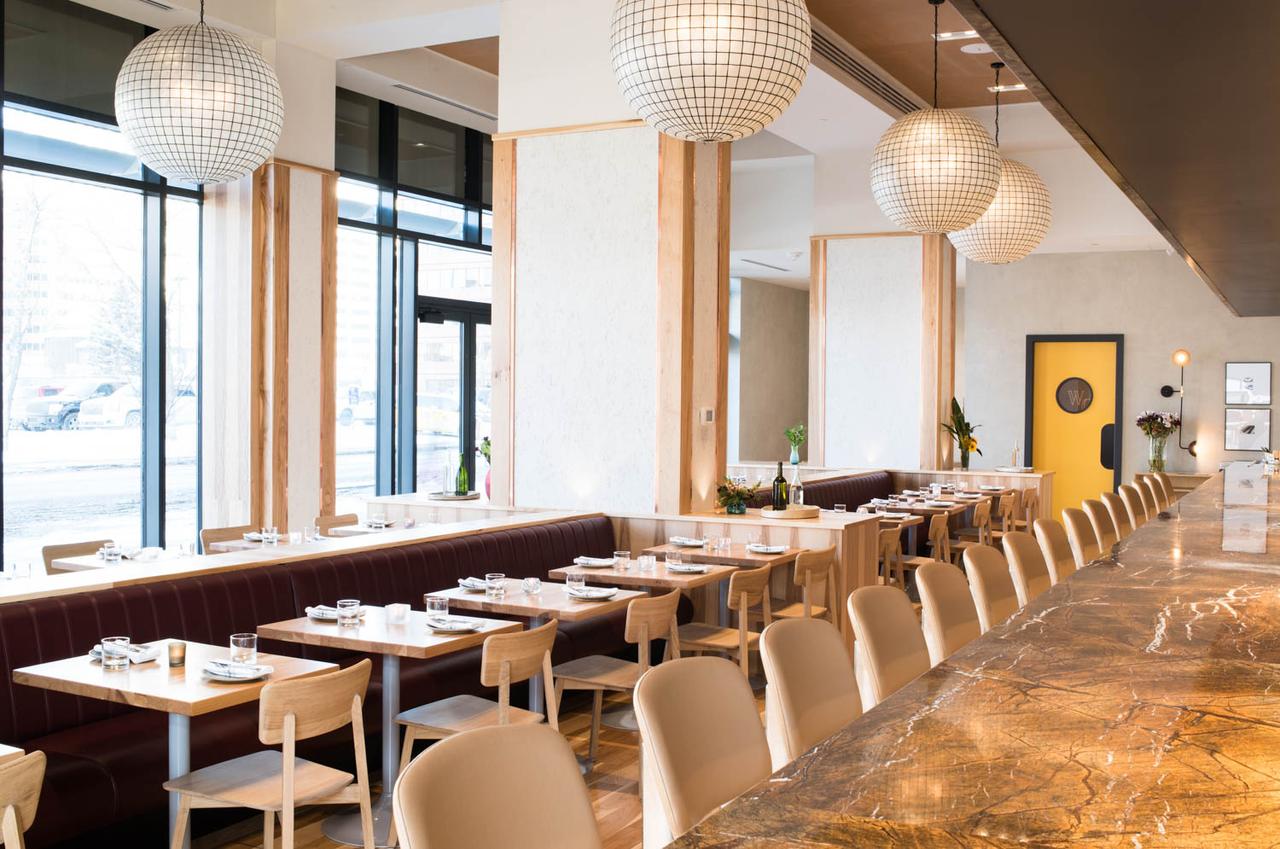 Find more wedding venues in Calgary on WeddingWire »