8 Amazing Small Wedding Venues in Montreal
On the hunt for a small wedding venue in Montreal for your big day? Here are a few of our favourite spots in the city.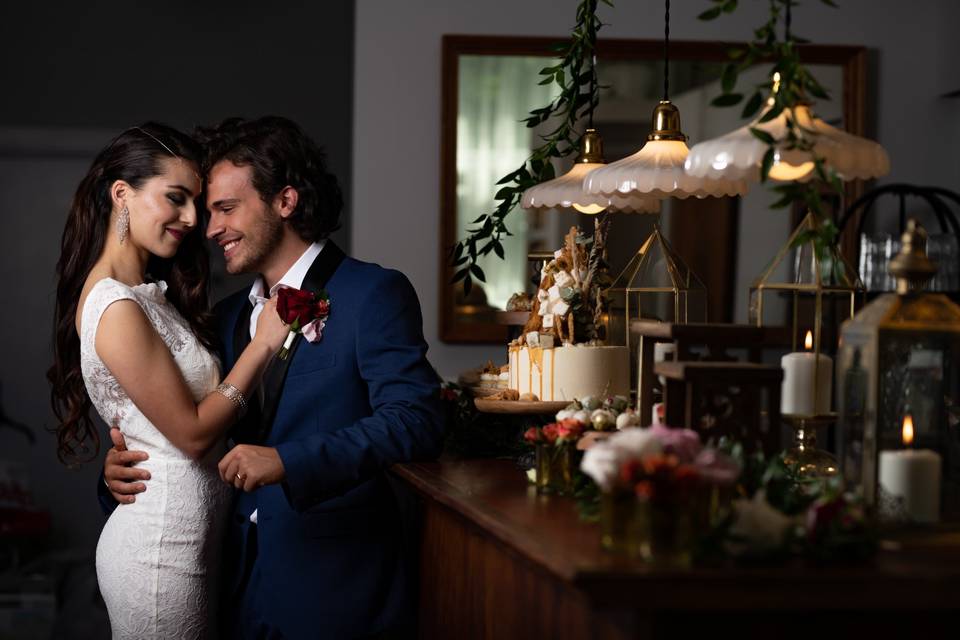 So, it's time to get the ball rolling on wedding planning? Well, if you've already drafted your guest list and come up with just a shortlist of names, it sounds like you're gonna be in the market for a petite event space. To help you out, we've rounded up some of the best small wedding venues in Montreal, including a cruise ship, VIP club, hotel, and a few restaurants (so there really is something for everyone).
Here are some amazing small wedding venues in Montreal.
Auberge du Vieux Port (97 Rue de la Commune Est)
If you want to tie the knot in a spot with some serious history head over to Auberge du Vieux Port, the hotel is nestled inside a 150-year-old warehouse building and has mastered the art of blending the old with the new. The small Montreal wedding venue is equipped with 45 luxurious rooms and has its own stellar event space with stone walls and chandeliers. It's large enough to fit 64 guests indoors, but if you have a few more people on your list, you can book the rooftop terrace, which can accommodate 100 of your friends and family members.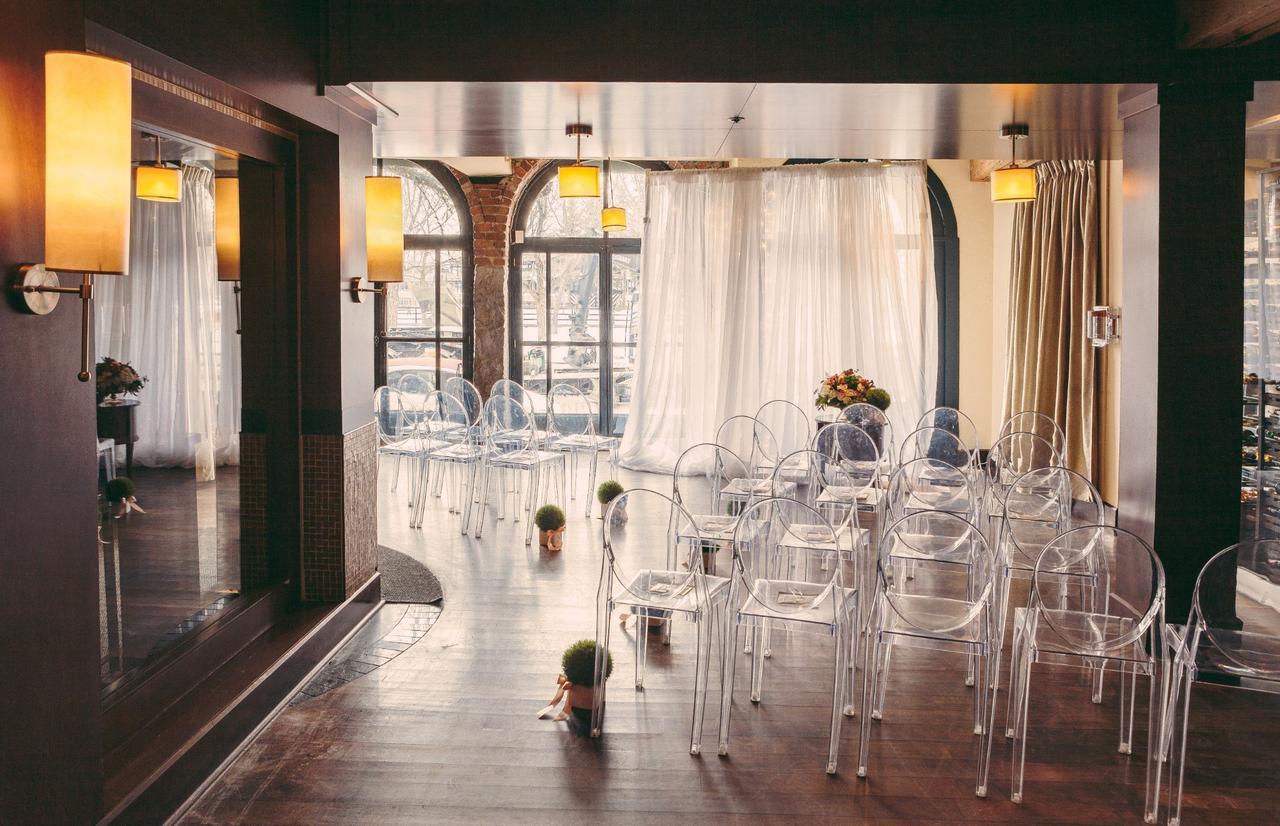 L'Hotel Le Germain Montreal (2050 Rue Mansfield)
Another gorgeous small hotel wedding venue is the ultra-ritzy Hotel Le Germain Montreal. This spot is super sleek and contemporary in style and will give your celebration a cool, modern vibe. Wondering about event rooms? There are three options up for grabs: The Mansfield Salon (which can fit 30 guests), The Signature Suite (which can fit 15 guests) and The Apartment Suite (which can fit 20 guests). Thanks to their small sizes, these are great options for micro weddings and elopements.
Balthazar (4123 Rue Saint-Denis)
Balthazar is a trendy DIY wedding and event space is located in the Plateau District and is perfect for couples who want something a little less traditional. The interior is modern and eclectic, with white brick walls, palm leaf-upholstered furniture, greenstone floors, and a full bar and kitchen. As an added bonus, it offers rentals on everything from flatware to linens to votives, so you can take care of a lot of your décor without the stress of hiring a ton of extra vendors. As for space, it has enough room to comfortably seat 50 of your nearest and dearest.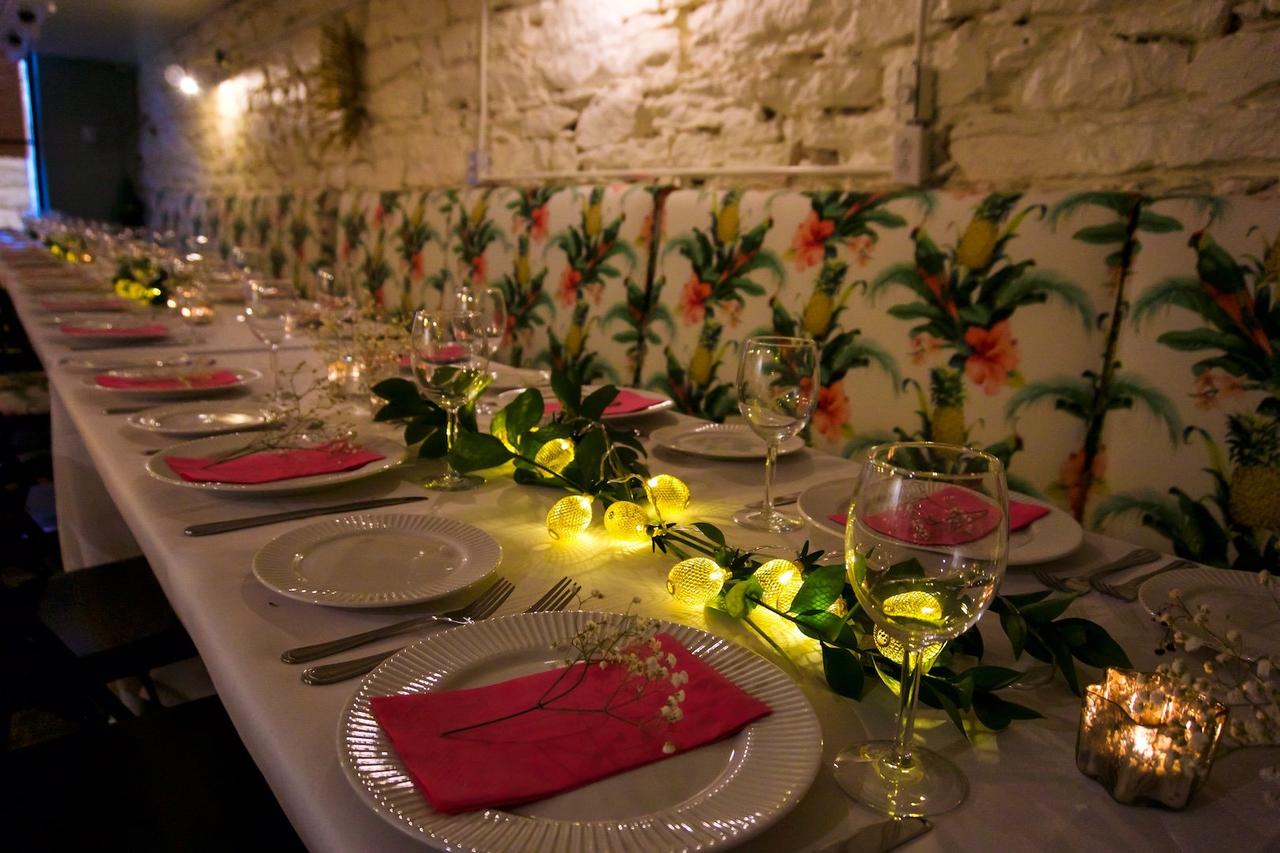 Absolü Cruises (204 Rue Saint-Sacrement)
If you're on the hunt for a small wedding venue in Montreal with killer waterfront views, consider kissing the land goodbye and cruising down the St. Lawrence on your big day. Absolü Cruises will provide you with a luxurious private yacht with enough room for you and 80 guests onboard. The boat has a gorgeous wood-heavy dining room, bright and airy lounge space, and, of course, an awesome outdoor deck where you'll definitely want to take some wedding photos.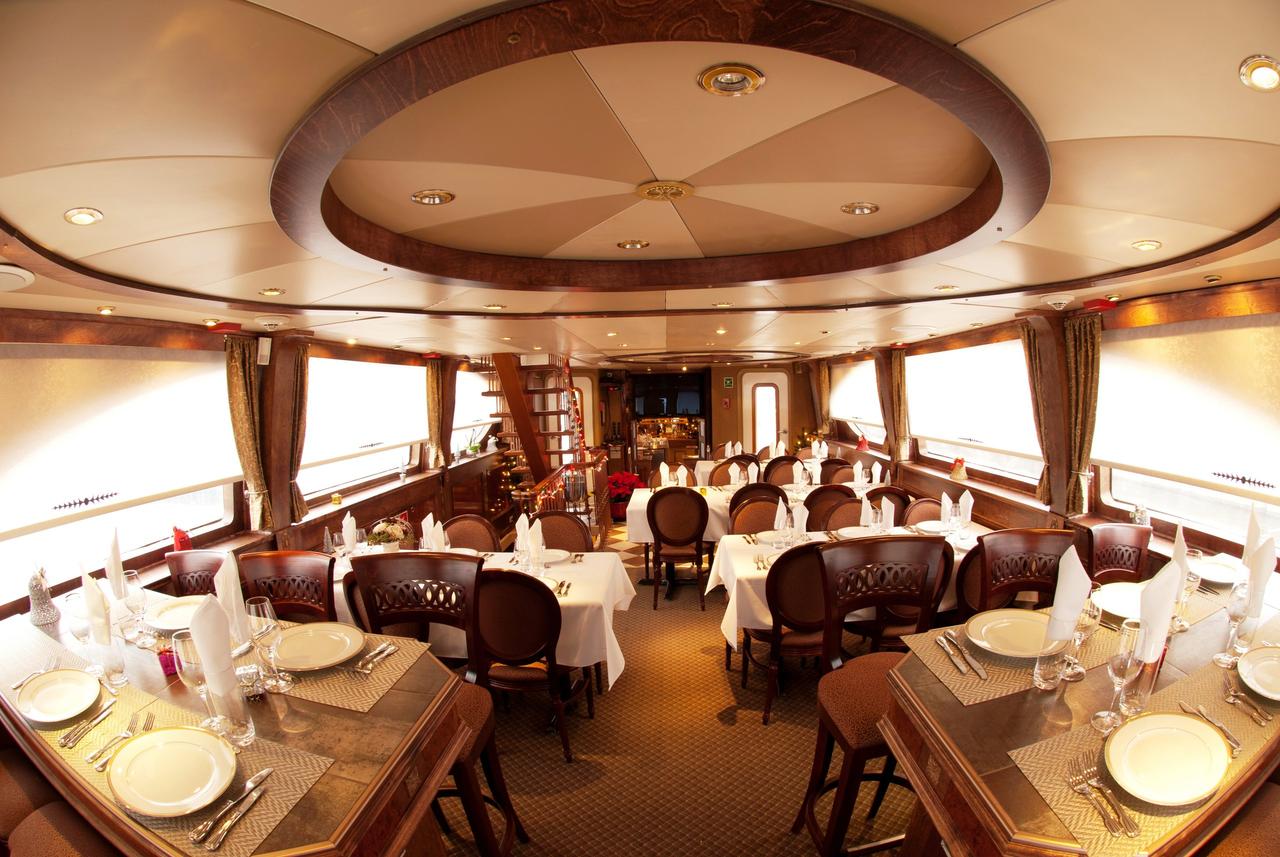 Château Ramezay (280 Rue Notre-Dame Est)
Want to travel back in time on your big day? Well, Château Ramezay will be right up your alley. It's an 18th-century manor home that looks like it hasn't aged a day (though it's been updated with modern amenities). It has three spaces available for rental: Salle de Nantes (which can seat 50 guests), the Chateau (which can fit 100 guests for a cocktail reception), and the Governor's Garden (which is ideal for ceremonies and can fit up to 50 guests).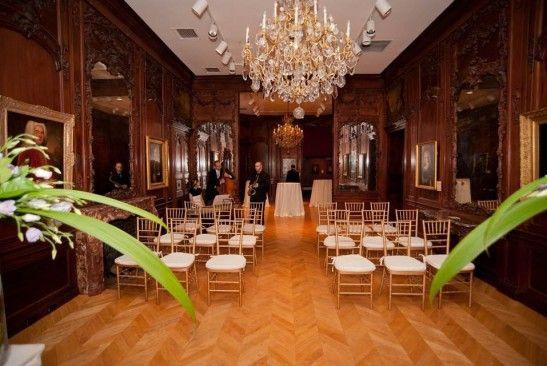 La Maison Verte (16981 Boul Gouin Ouest)
For those who love the rustic-chic wedding look, La Maison Verte is a must-see. The restaurant is located in a 160-year-old house and has a French farmhouse feel (expect plenty of wood). For days when the weather is nice, there's also an expansive patio space that you'll definitely want to use for your reception. If you do a full buyout, you'll be able to fit in 85 guests.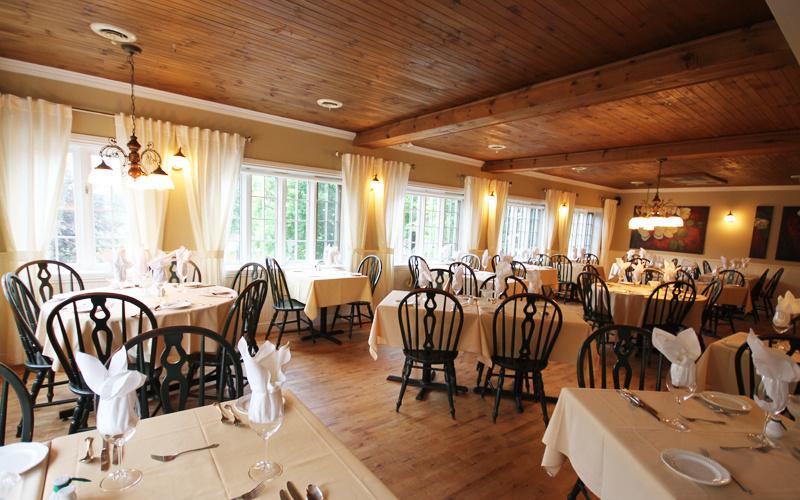 Forest and Stream Club (1800 Lakeshore Drive)
If you're willing to take a short drive out of Montreal, head to Dorval to host your wedding in the oh-so exclusive Forest and Stream Club. Yes, this is a VIP spot, but if you aren't a member, you can still put it to use on your wedding day. The manor house's history dates back to 1878 and it's held onto its elegant style to this day (making it an awesome option for a vintage wedding theme). It also has a massive lawn and is located right on the water's edge, so it's a sweet spot for open-air weddings, too - just don't forget to book a marquee tent! As for size, it can fit 80 people in the dining room, or 110 when the dining room is combined with a second function space. The outdoor area has a lot more room and can cater to larger groups of up to 200 guests.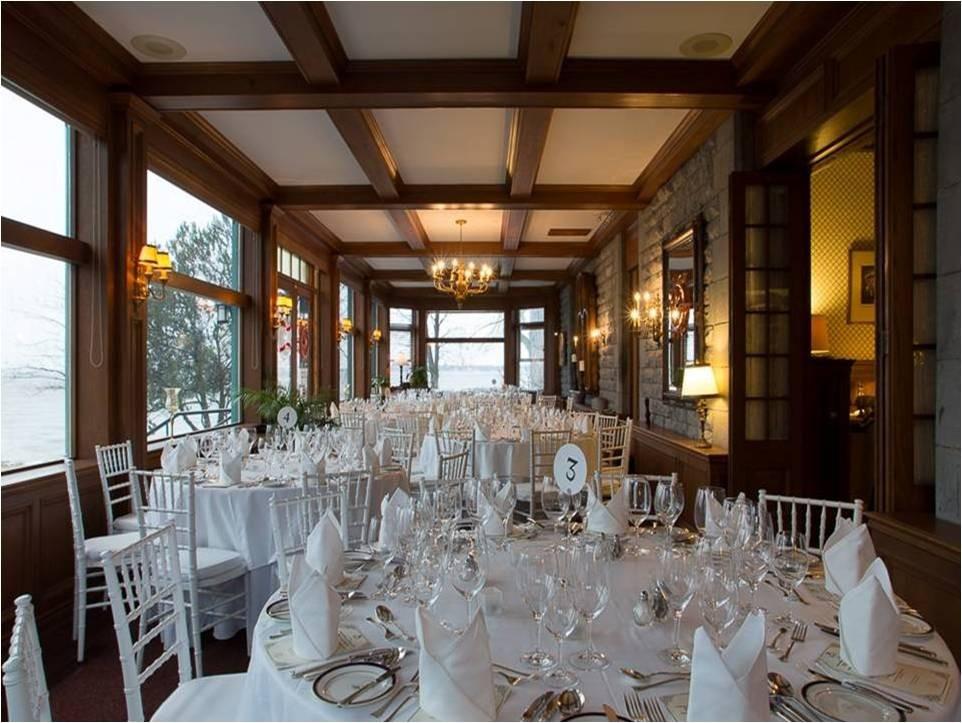 Le Café de l'Horloge (168 Rue Saint-Pierre)
Love the idea of hosting your wedding at home, but hate the idea of inviting all of your friends and family into your actual house? Well, Le Café de l'Horloge may just be the small wedding venue for you. It's actually a 45-minute drive out of Montreal (in Rigaud), but the small journey is worth it (heck, you could even rent a party bus and make the drive part of the event). The venue has taken over the bones of an old post office and has stained glass windows, a cozy fireplace, classic furnishings, and modern accents. It also has plenty of outdoor space, making it a great option for open-air weddings (or indoor/outdoor weddings) in the summer months. Its capacity is 95 guests, so it's a solid choice for intimate weddings.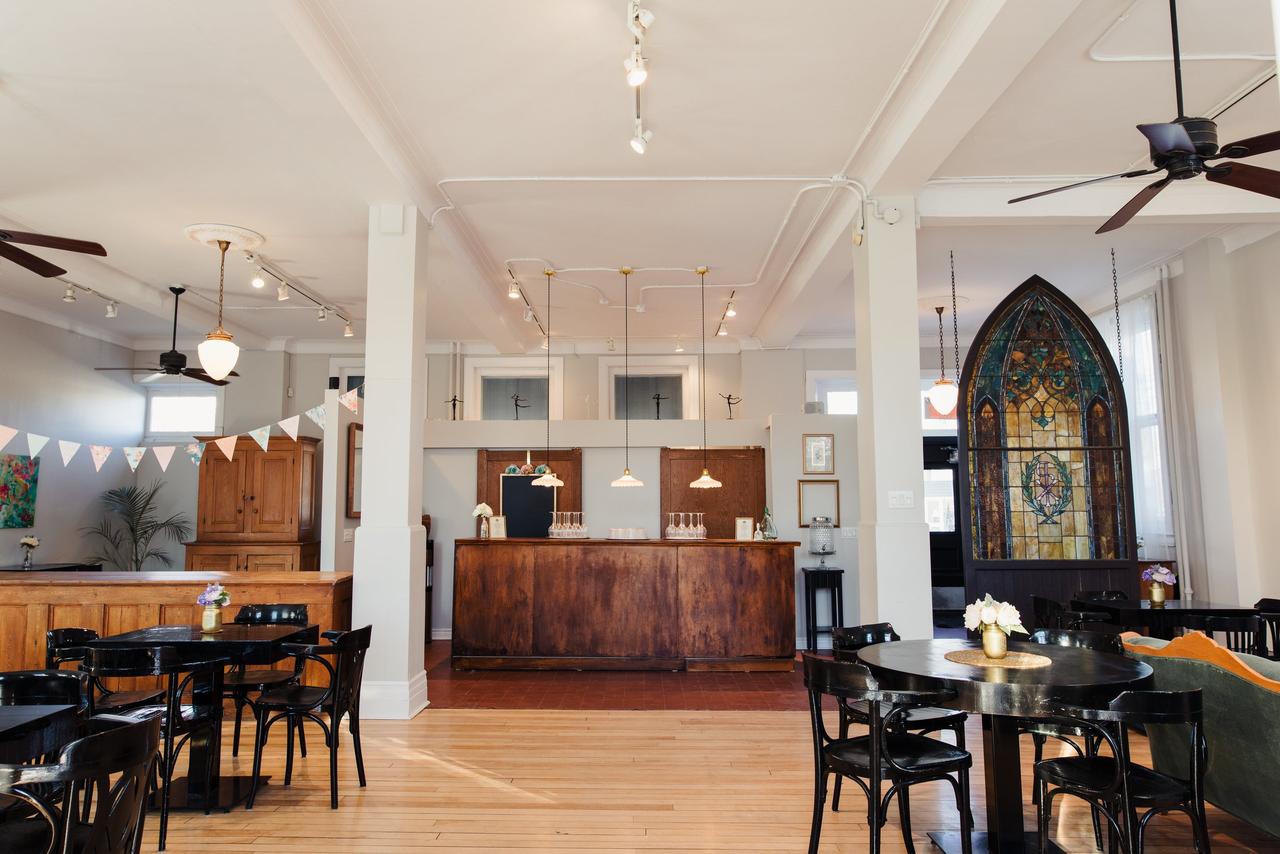 Find more Montreal wedding venues on WeddingWire »