16 Gorgeous Hotel Wedding Venues With Reception Halls in Montreal
From a beaux-arts building with a modern twist to a vintage neoclassical haven, Montreal has gorgeous hotel wedding reception halls.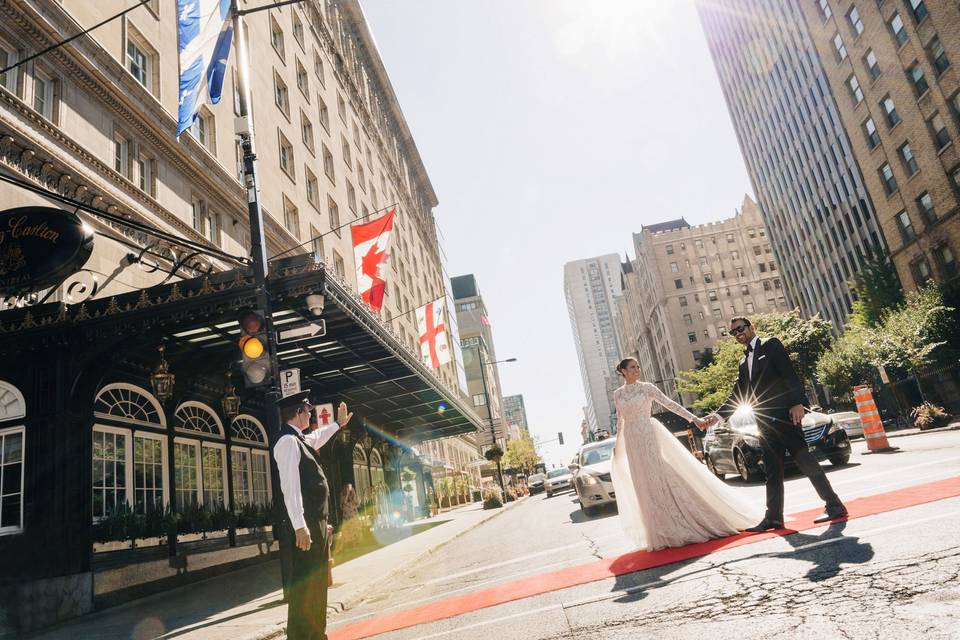 On the hunt for a downright stunning hotel wedding venue with a reception hall in Montreal? Lucky for you, the city has plenty. Whether you're in the market for a vintage art deco space, a sleek modern oasis, or a grand ballroom there's something for you on this list.
Here are some gorgeous hotel wedding venues with reception halls in Montreal.
Ritz-Carlton Montreal (1228 Rue Sherbrooke Ouest)
If you're looking for a reception hall in Montreal that practically oozes elegance, look no further than the Ritz-Carlton Montreal. Its super luxurious ballroom boasts painted ceilings, arched windows, and a massive crystal chandelier, making it the perfect place for a vintage-themed wedding. Alternatively, if the weather's nice, you can hold your event out to the terrace - it's one of the city's finest - complete with a pond, manicured gardens, and stone walkways. Regardless of which you choose, you're in for a seriously dreamy celebration.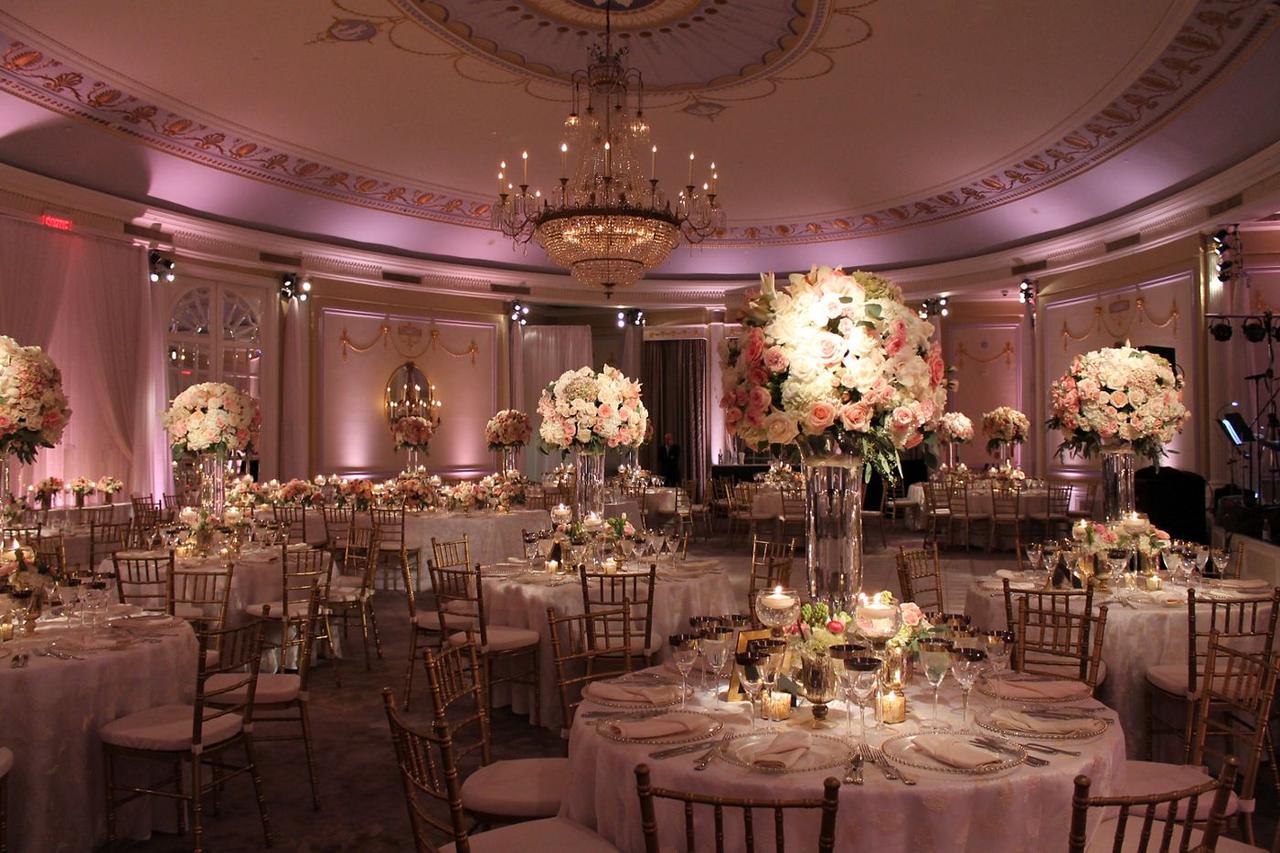 Hotel Le Place D'Armes (55 Rue Saint-Jacques)
Old Montreal's first boutique hotel, Hotel Le Place D'Armes,  definitely deserves its spot on this list. It is nestled within three neoclassical buildings and is the epitome of elegance. Glimmering chandeliers, massive arched windows and a few more modern flourishes make it a stunning spot for weddings. It's equipped with two equally gorgeous reception halls where you can host your event: The Bossa Nova Ballroom (capacity of 250) and The Opera Ballroom (capacity of 120).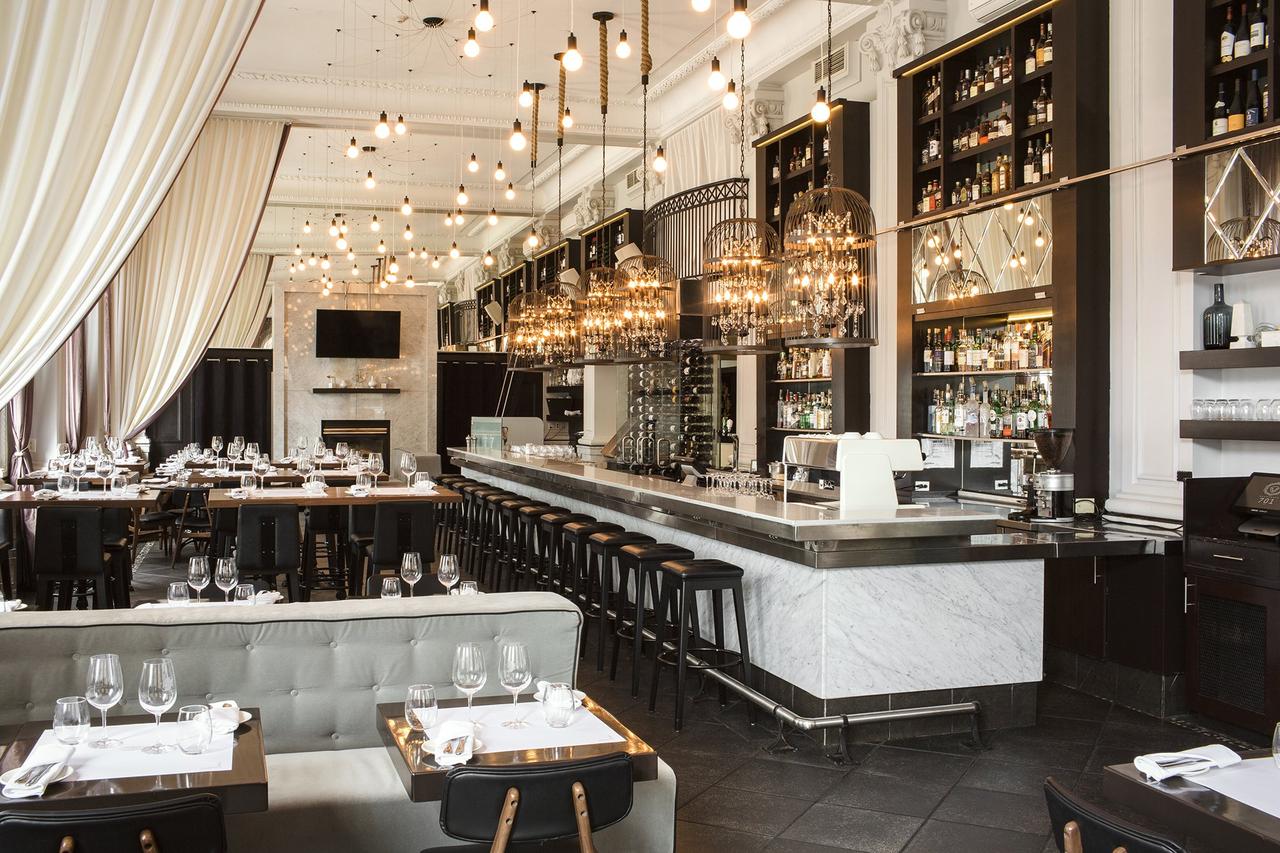 InterContinental Montreal (360 Rue Saint-Antoine Street Ouest)
At the InterContinental Montreal, you're spoiled for choice when it comes to event spaces. It has 20 - that's right 20! - function rooms to choose from, ranging from intimate to expansive, so you're bound to find something that fits the size and style of your wedding here. Whether want an outdoor ceremony space, huge reception hall, small suite or unique historic vault, you'll find it here (among other options, of course). It also has a number of wedding packages at varying price points, so you can easily find something that fits with your budget.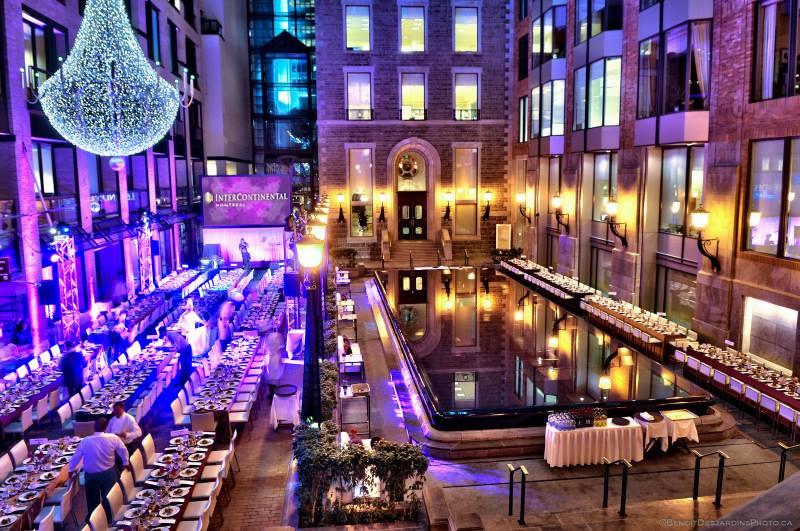 Sheraton Montreal Hotel (555 Boulevard McMillan)
From outdoor ceremony spaces to gorgeous modern reception halls, the Sheraton Montreal Hotel has it all. It offers a ton of event room options, with 19 spaces available for your celebration (the largest can fit 600 guests!). As an added bonus, it's located super close to the airport, which is great if you've got out-of-town guests flying in for your wedding.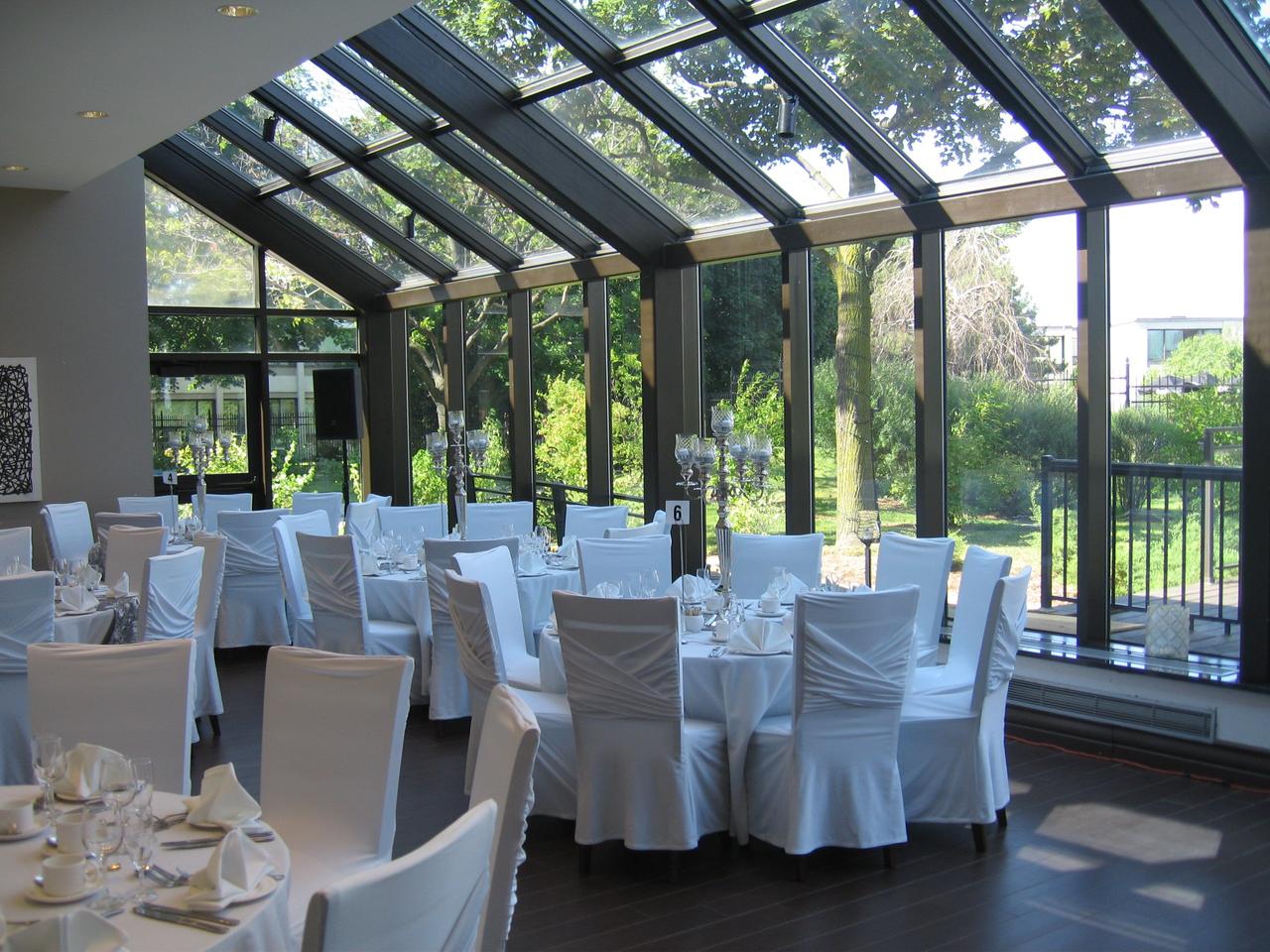 Four Seasons Hotel Montreal (1440 Rue de la Montagne)
At the Four Seasons Hotel Montreal, contemporary elegance is the name of the game. It's located in the Golden Square Mile and its main function room (dubbed the Palais de Possibles Ballroom) offers amazing views of the neighbourhood thanks to its grand terrace and floor-to-ceiling windows. If you're looking for something on the smaller side, the hotel also has a pair of suites available that can be used for more intimate functions (they can be joined together or used separately).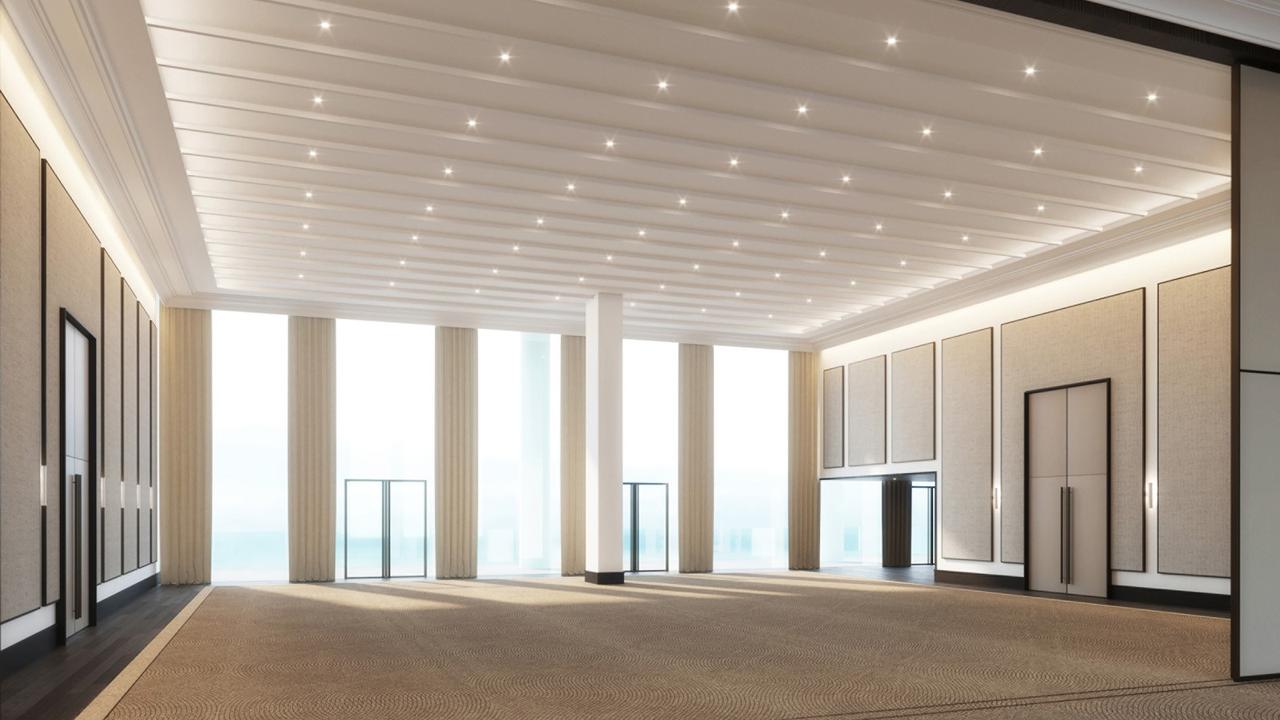 Hotel Le Crystal (1100 Rue de la Montagne)
Hotel Le Crystal is another modern hotel wedding venue in the heart of downtown Montreal. It has over 6,000 square feet of event space available, divided between its grand ballroom and more intimate lounge space. Both flaunt modern amenities and are sleek, blank canvases that can be transformed to fit your unique wedding theme and colour scheme. With the help of its staff, you should have no trouble bringing your vision to life.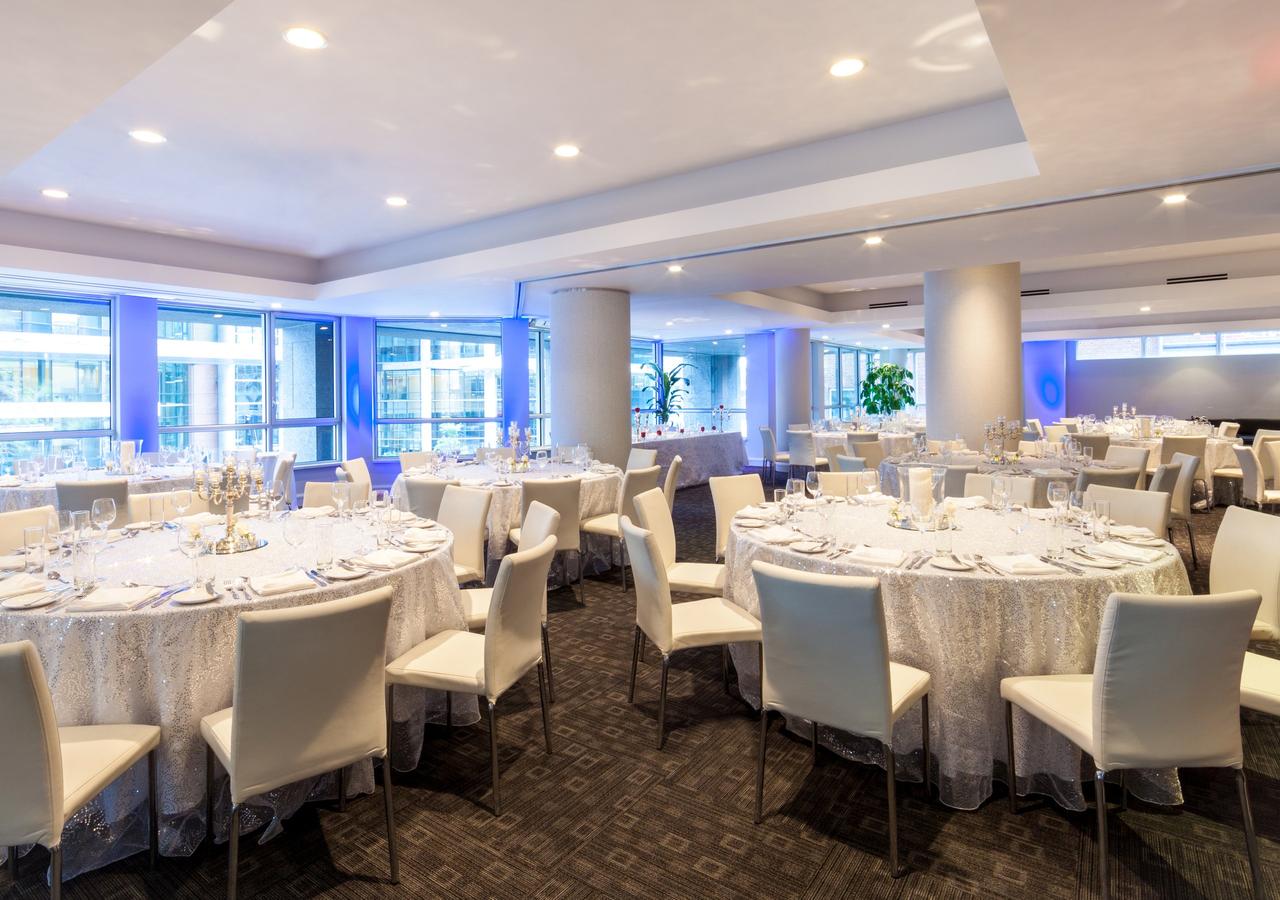 Plaza Universel (5000 Rue Sherbrooke Est)
If you're on the hunt for a reception hall in Montreal with ornate moulding, vintage accents, and glittering chandeliers, you'll love the Plaza Universel. It has 13 unique event rooms that cover 16,000 square feet of space, the largest of which can fit up to 250 guests. It's also mere steps away from downtown, giving you and your guests no shortage of things to do in the days leading up to your wedding.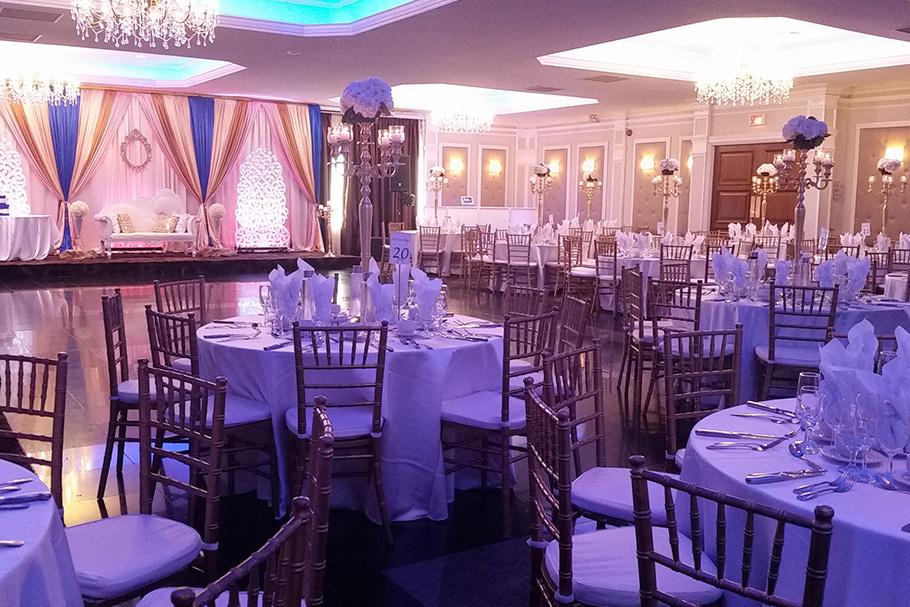 Loft Hotel (334 Terrasse Saint-Denis)
This trendy art deco hotel straddles the borders of the city's Latin Quarters and Plateau Mount Royal. Loft Hotel was built in 1920 and designed by Ernest Cormier, one of Montreal's most distinguished architects, making it a bit of a landmark. The hotel has three equally stunning ultra-modern event spaces available for your big day: Espace Sherbrooke, Espace Terrasse St-Denis and Espace Loft (each has a capacity of 280, but can be reconfigured for larger or more intimate events).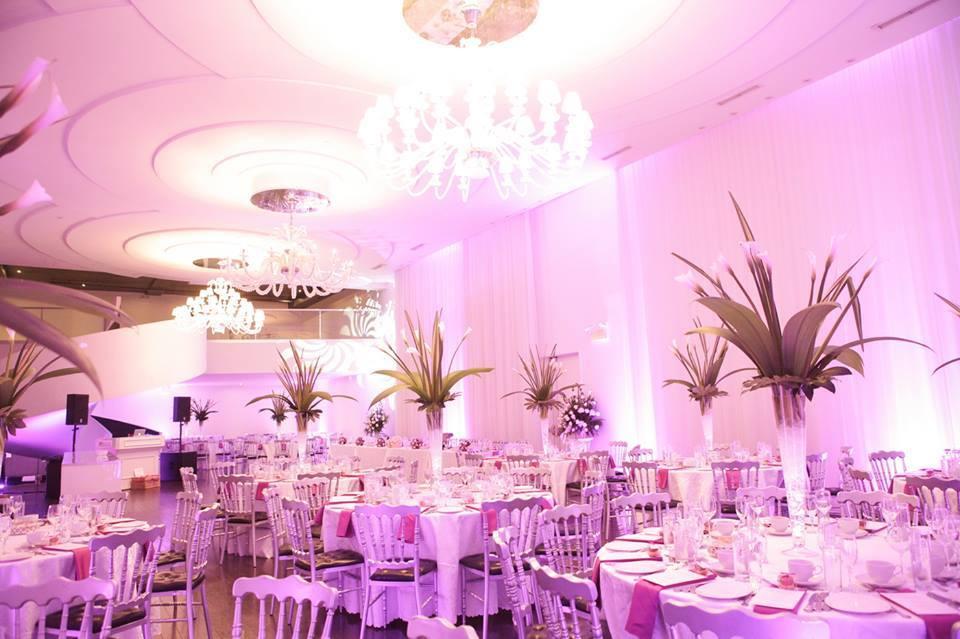 Hotel St. Paul (355 Rue McGill)
Tucked inside an original beaux-arts building at the corner of Rue McGill and Rue Saint-Paul Ouest is the aptly named Hotel St. Paul. While its exterior may be ancient, its interior is anything but (expect to see bold contemporary decor). The hotel has two event rooms available: The Atrium (capacity of 100) and Espace Hambar (capacity of 50). Both boast dark, shiny hardwood floors and colourful, modern furnishings.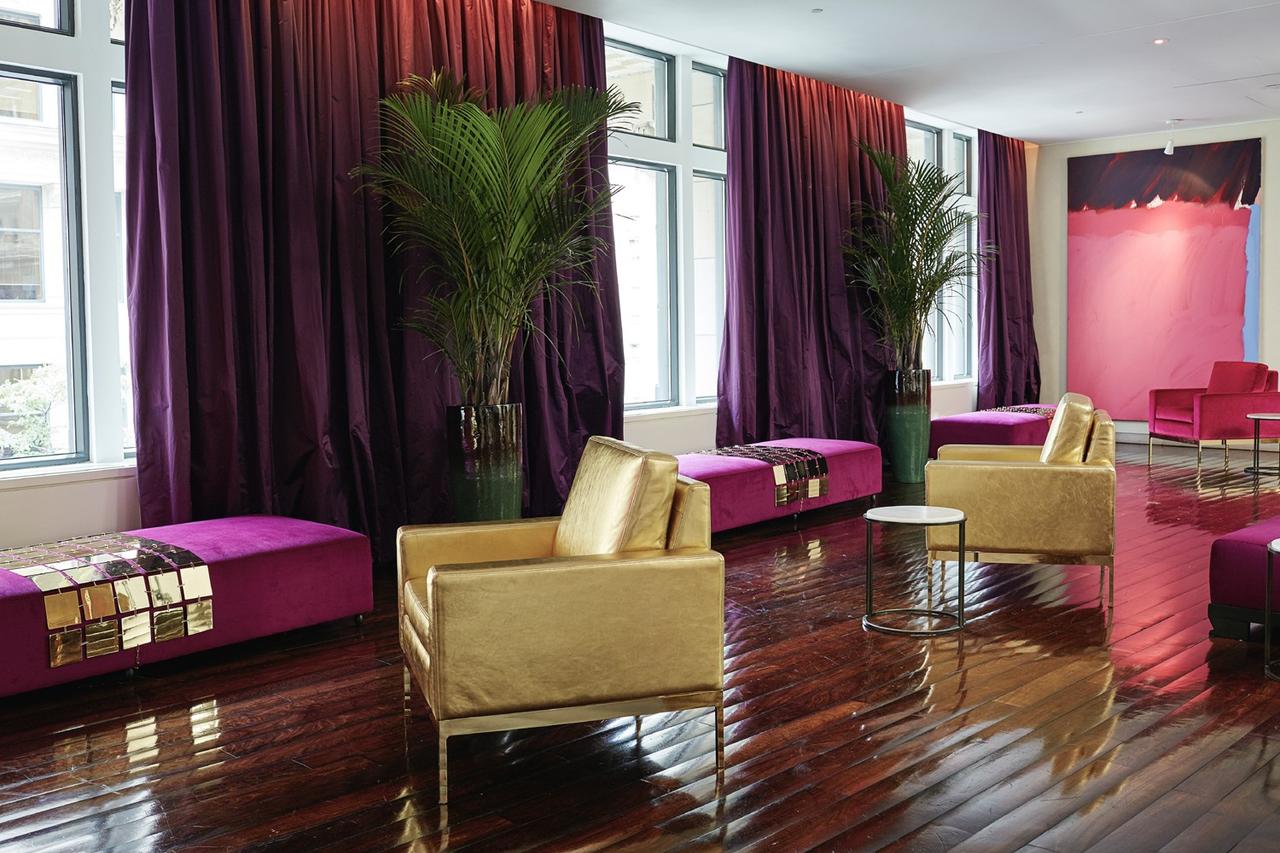 Hotel 10 (10 Rue Sherbrooke Ouest)
Looking for a boutique hotel with a modern edge? Head to Hotel 10. This uber-contemporary spot is located right at the intersection of Rue Clark and Rue Sherbrooke Ouest, right in the heart of downtown Montreal. It's got a handful of event rooms available, ranging from intimate to expansive. The best for weddings? Espace Godin (capacity of 250) and BLVD 44 (capacity of 100).
Auberge du Vieux Port (97 Rue de la Commune Est)
Right on the edge of the St. Lawrence River sits Auberge du Vieux Port, a neighbourhood landmark that is over 150 years old. The two buildings have come a long way since their humble beginnings as a warehouse. Inside you'll find 45 luxurious rooms and a stellar event space with stone walls and chandeliers (perfect for those looking for a space with a vintage feel). Its capacity is 65 guests, so don't go overboard with your invites.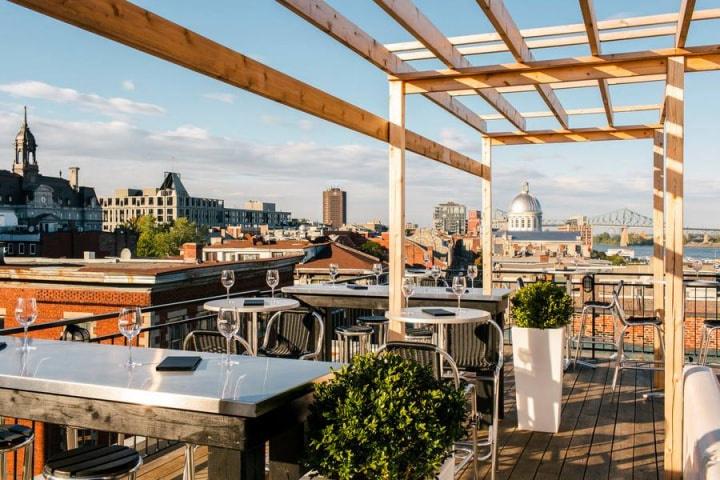 Hotel Gault (449 Rue Sainte-Helene)
Head to Old Montreal and you'll find Hotel Gault, a luxury boutique hotel perched on the corner of Rue Sainte-Helene and Rue des Recollets. The five-story building was built in 1871, but it sure has come a long way since its inception. Today, you'll find it outfitted with trendy contemporary art and furniture - perfect for couples who love a good modern space. Its got a few event areas available, but The Lobby (capacity of 150) and The Library (capacity of 15) are by far the most wedding-worthy.
LHotel Montreal (262 Rue Saint-Jacques)
If you and your S.O. are total art junkies, LHotel Montreal may be the wedding venue for you. Its event spaces boast original works by Warhol, Lichtenstein, Chagall and Botero, so you won't even need to deck the walls with decorations. It has two intimate event rooms available: Conference Room (capacity of 30) and Verriere Room (capacity of 50).
Hotel Nelligan (106 Rue Saint-Paul Ouest)
A hop, skip and a jump away from the St. Lawrence River sits Hotel Nelligan, an urban oasis that blends the old with the new. Exposed brick walls, modern flourishes and pops of greenery make this space a Montreal favourite. Its ballroom makes for an amazing wedding venue, with stone walls, space for 200 guests, a rooftop terrace and chameleon abilities.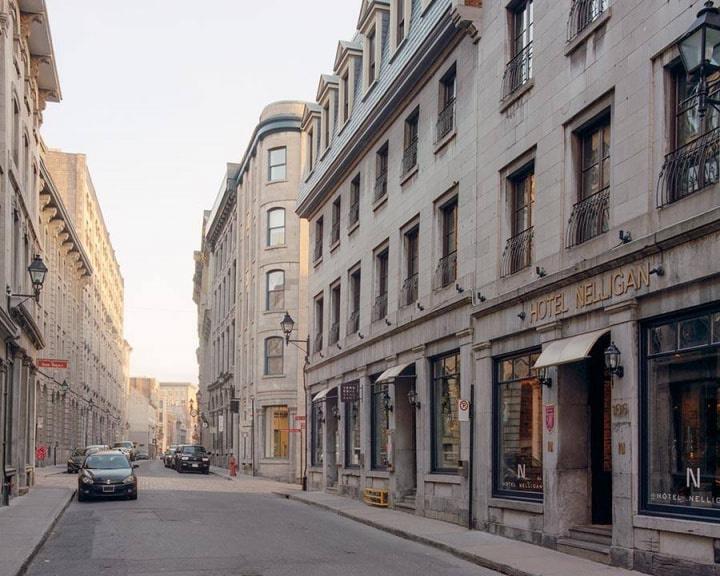 L'Hotel Le Germain Montreal (2050 Rue Mansfield)
The ritzy L'Hotel Le Germain Montreal is the perfect spot for an intimate wedding. It's sleek, modern event spaces aren't big, but they are beautiful. There are three options up for grabs: The Mansfield Salon (capacity of 30), The Signature Suite (capacity of 15 people) and The Apartment Suite (capacity of 20 people).
Loews Hotel Vogue (1425 Rue de la Montagne)
Make your way to the Golden Square Mile District and you'll find Loews Hotel Vogue, a luxury hotel with plenty of wedding potential. Its Paris Ballroom, a favourite for events, has a distinct vintage vibe and is large enough to fit 180 guests. A slightly less extravagant option is the Florence Room, it errs a little more on the modern side and can accommodate up to 120 guests. Rather tie the knot under the stars? Take advantage of the terrace. This second-floor patio is a breath of fresh air and can be combined with the Florence Room for an amazing indoor/outdoor option.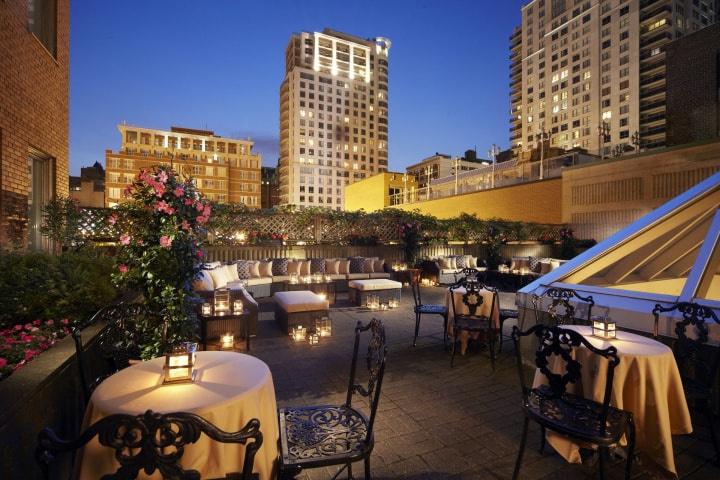 Find more Montreal wedding venues and vendors on WeddingWire »