18 Best Wedding Venues in Montreal for Every Type of Couple
On the hunt for a Montreal wedding venue that really speaks to your personalities? We're here to help you find the perfect one!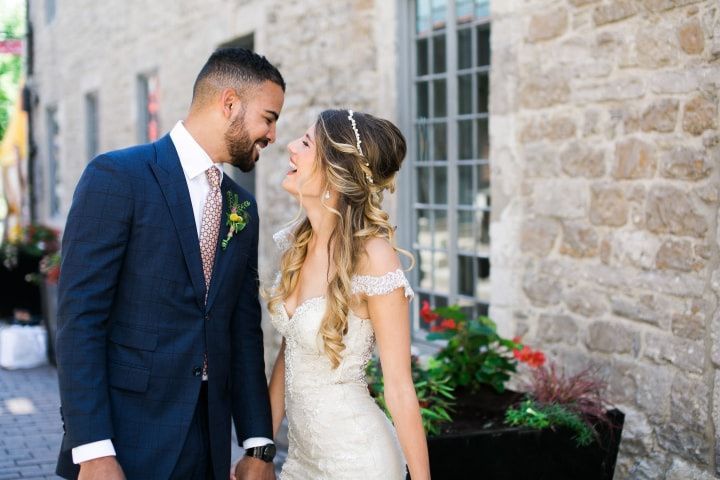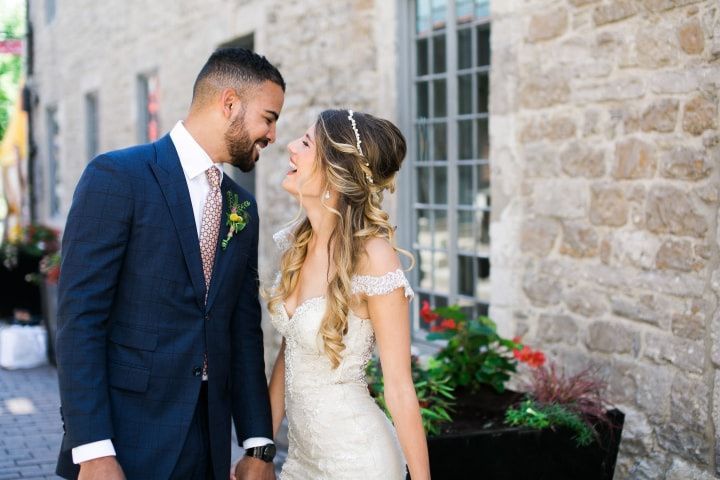 Haven't stumbled upon the wedding venue of your dreams? Let us do some of the work for you. We've narrowed down the best wedding venues in Montreal for foodies, hipsters, artists and everyone in-between to tie the knot in the city and make your job a little bit easier.
Here are the best wedding venues in Montreal for every type of couple.
For the hipsters: Canvas Montreal Reception Loft
If you want to show your guests just how cool the two of you are, consider foregoing the classic ballroom venue and go with an industrial chic, space, like Canvas Montreal Reception Loft, instead. Its event room boasts large windows (giving you plenty of natural light for pictures), exposed brick walls, hardwood floors, visible beam work and 3000 square feet of space. It can accommodate up to 150 of your nearest and dearest, so don't make your guest list too lengthy.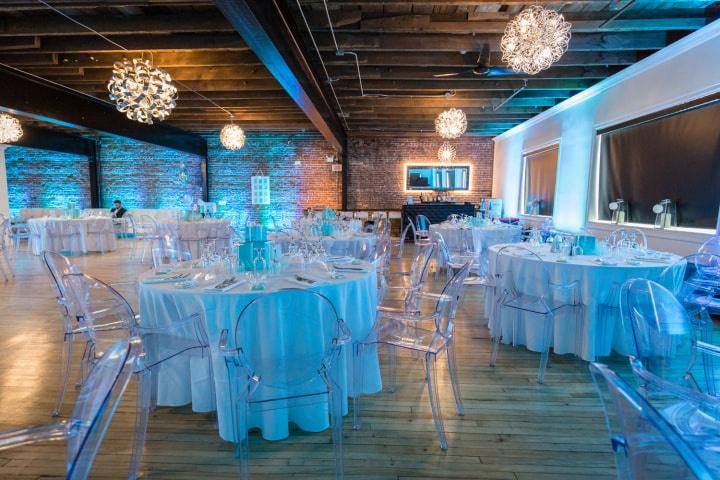 For the artists: Galerie Gora
Whether you and your partner love creating your own masterpieces or looking at the works of Matisse and Monet in your free time, it sounds like a gallery is the best wedding venue style for you. Luckily, Montreal has no shortage of trendy art-filled spaces for weddings. Galerie Gora is one of its best, flaunting all-white decor, high ceilings, exposed ductwork and plenty of eye-catching installations (no extra decor needed here, folks!). It can fit up to 300 seated guests, so you should be able to fit all of your nearest and dearest.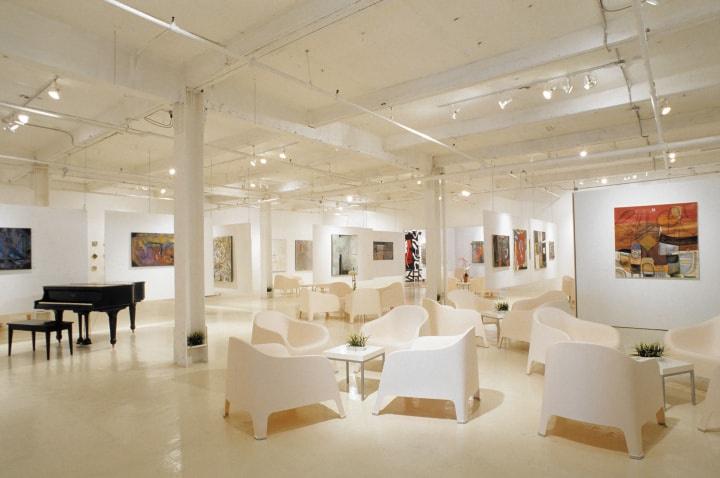 For the foodies: Ristorante Beatrice
Love nothing more than dining out and discovering a new food trend? Well, hosting your wedding in an eatery is almost mandatory. Ristorante Beatrice is one of the most stunning restaurant venues in Montreal thanks to its industrial-chic style, greenery-filled dining spaces and a killer menu. It has enough room for 180 people, making it ideal for small to midsize weddings.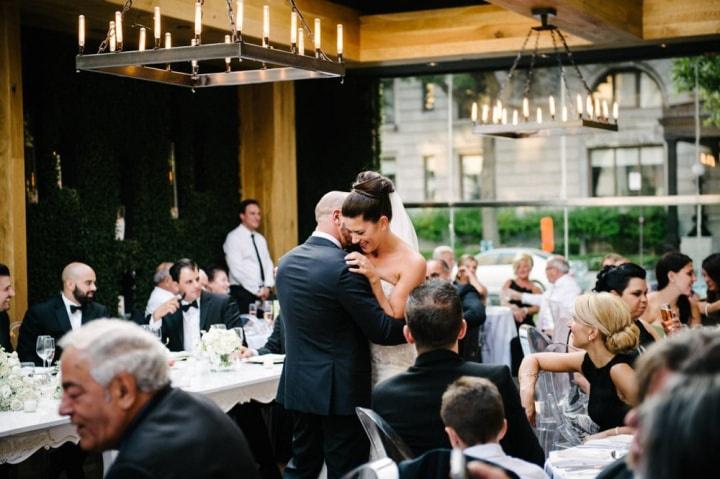 For the vintage couple: Cabaret Lion d'Or
Looking for the best wedding venue in Montreal to give your big day a vintage vibe? Cabaret Lion d'Or is an art deco mecca with some serious Moulin Rouge-style charm. It's got a red and gold colour palette, cabaret theme, high ceilings, arched doorways and plenty of wedding potential. It can accommodate up to 200 guests, so don't invite too many plus ones.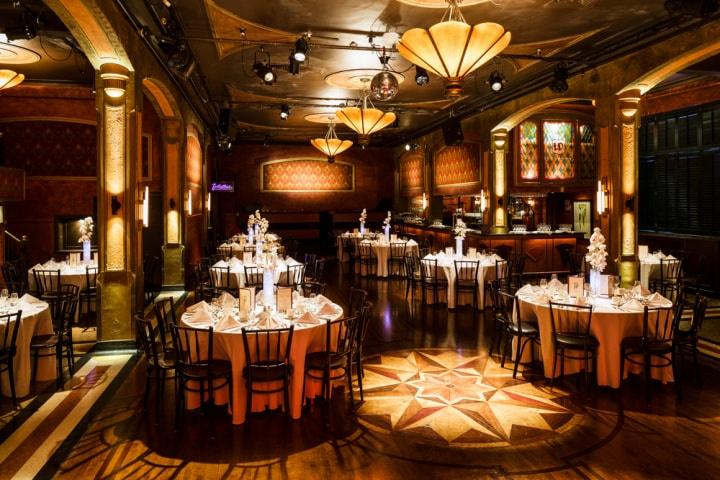 For the science enthusiasts: Montreal Science Centre
Calling all science geeks! If you want to infuse your wedding day with your love of chemistry, physics and biology, go ahead and book the Montreal Science Centre for your celebration. It's equipped with stunning contemporary event rooms that have everything you could need to make your wedding magical (including amazing panoramic views of the Old Port of Montreal). Its largest space can accommodate up to 560 guests, so you should have no trouble fitting in your friends, family and followers.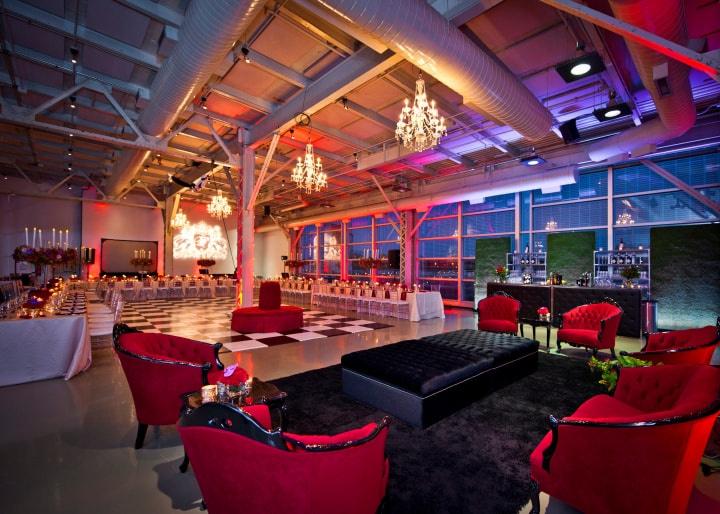 For the nature lovers: La Toundra
Escape city life for your big day by bringing your wedding to La Toundra. The event pavilion is located in Parc Jean-Drapeau, in the heart of the Floralies Gardens (so you'll be surrounded by flora and fauna instead of skyscrapers). It can fit up to 200 seated guests and has all the bells and whistles you'll need to throw an amazing event.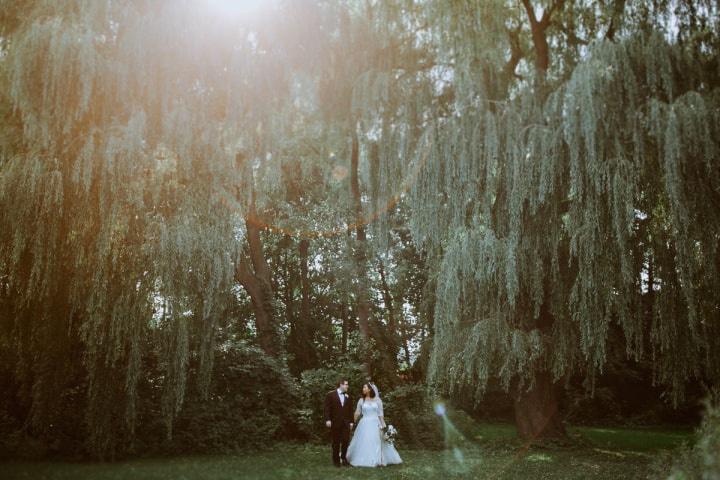 For the movie buffs: Théâtre Rialto
Do you absolutely love spending your free time binge-watching the latest releases on Netflix? Do you need to see every blockbuster the day it premieres? Do you consider The Oscars your Christmas? It sounds like Théâtre Rialto may be the best wedding venue in Montreal for you. It was built in 1924 to be a local cinema and while it doesn't screen films anymore, it has maintained much of its original charm (including a grand stage and balconies). It can accommodate up to 500 guests, making it an awesome choice for larger soirees.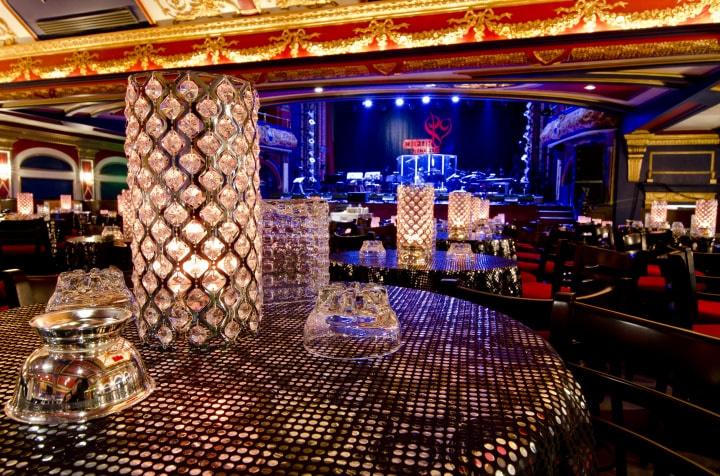 For the aquatically-inclined: Absolü Cruises
If you and your partner love the sand and the surf, consider setting sail down the St. Lawrence with your nearest and dearest on your big day. Absolü Cruises will provide you with a luxurious yacht where you can say your vows and dance the night away. It's best for smaller weddings, as its capacity is 80 guests.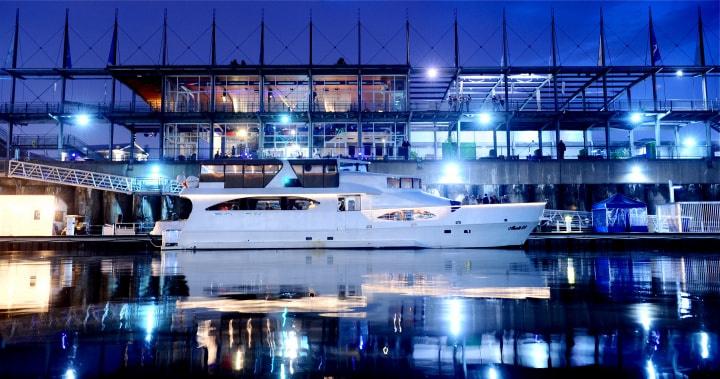 For the historians: Musee McCord
History buffs, rejoice! We have found the best Montreal wedding venue for you. Musee McCord, the city's social history museum has beautiful modern event spaces complete with high ceilings and contemporary fixtures. The largest can host up to 350 guests, so go ahead and invite a few of your university roomies or second cousins (if you want).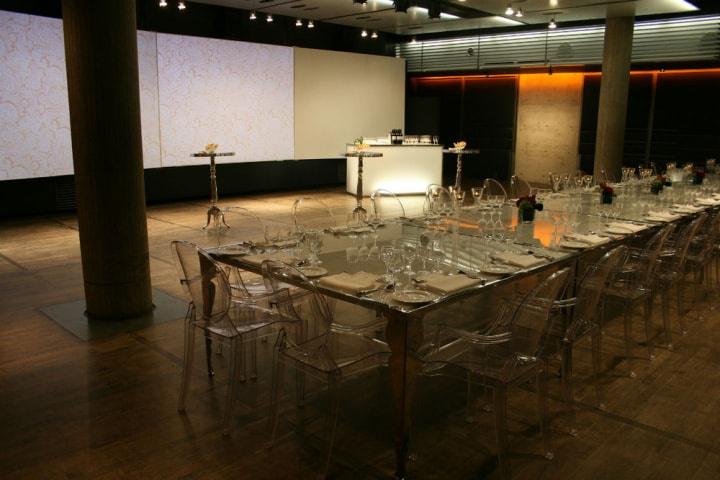 For the scholars: McGill Faculty Club and Conference Centre
It's time to travel back in time and head into the halls of your alma mater! Fortunately, you won't need books, pens, pencils or study notes this time around - just some wedding vows, a killer ensemble and your friends and family. McGill Faculty Club and Conference Centre is more wedding-worthy than its classrooms, boasting elegant decor, plenty of space and catering packages galore. It can accommodate intimate events, 200-person celebrations and everything in-between, so you can really choose your own adventure with this one.
For the loft lovers: Anomaly
Looking for a bright, industrial space for your big day? Look no further than Anomaly. This Mile End spot offers a gorgeous, flexible event space complete with shiny wood floors, white walls, factory-style windows, and exposed industrial features. It works for small weddings with 20 guests to large celebrations with 150 attendees, so you can really make it work for your unique plans. P.S. it offers rentals for essentials like tables, chairs, and string lights, so you won't have to hire additional suppliers.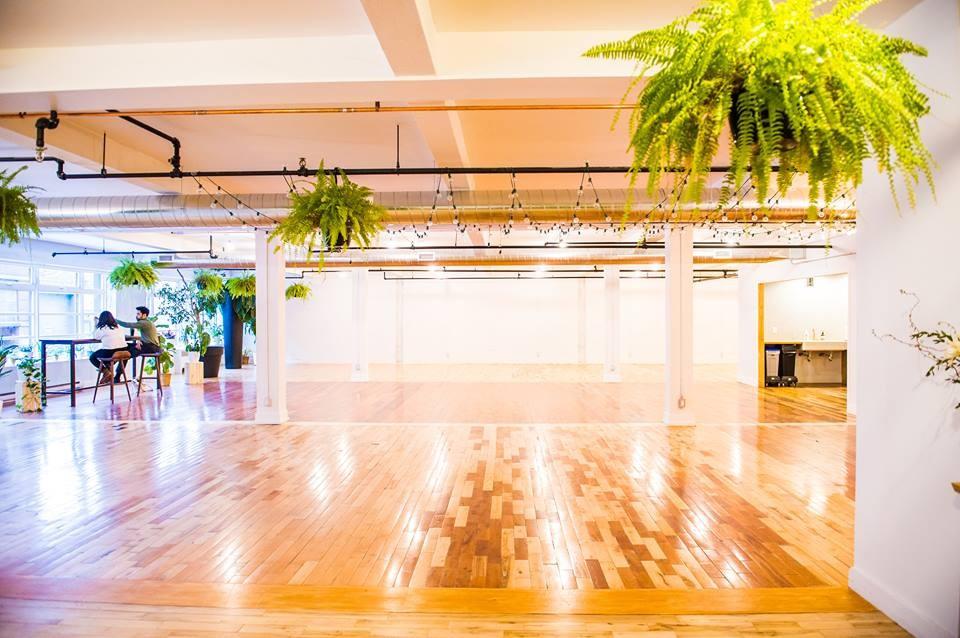 For those who want built-in accommodations: Four Seasons Hotel Montreal
If you don't want to book transportation for your big day, a hotel wedding venue is the way to go. Lucky for you, Montreal has plenty to choose from. One of our absolute faves is the Four Seasons Hotel Montreal, located in the heart of the Golden Square Mile. It has pretty much everything you could want for your big day: beautiful event spaces, luxurious amenities, beautiful rooms, killer food, and much, much more. Its largest space (the Palais de Possibles Ballroom) can fit up to 350 guests, but there are a few more intimate options if you're in the market for something smaller.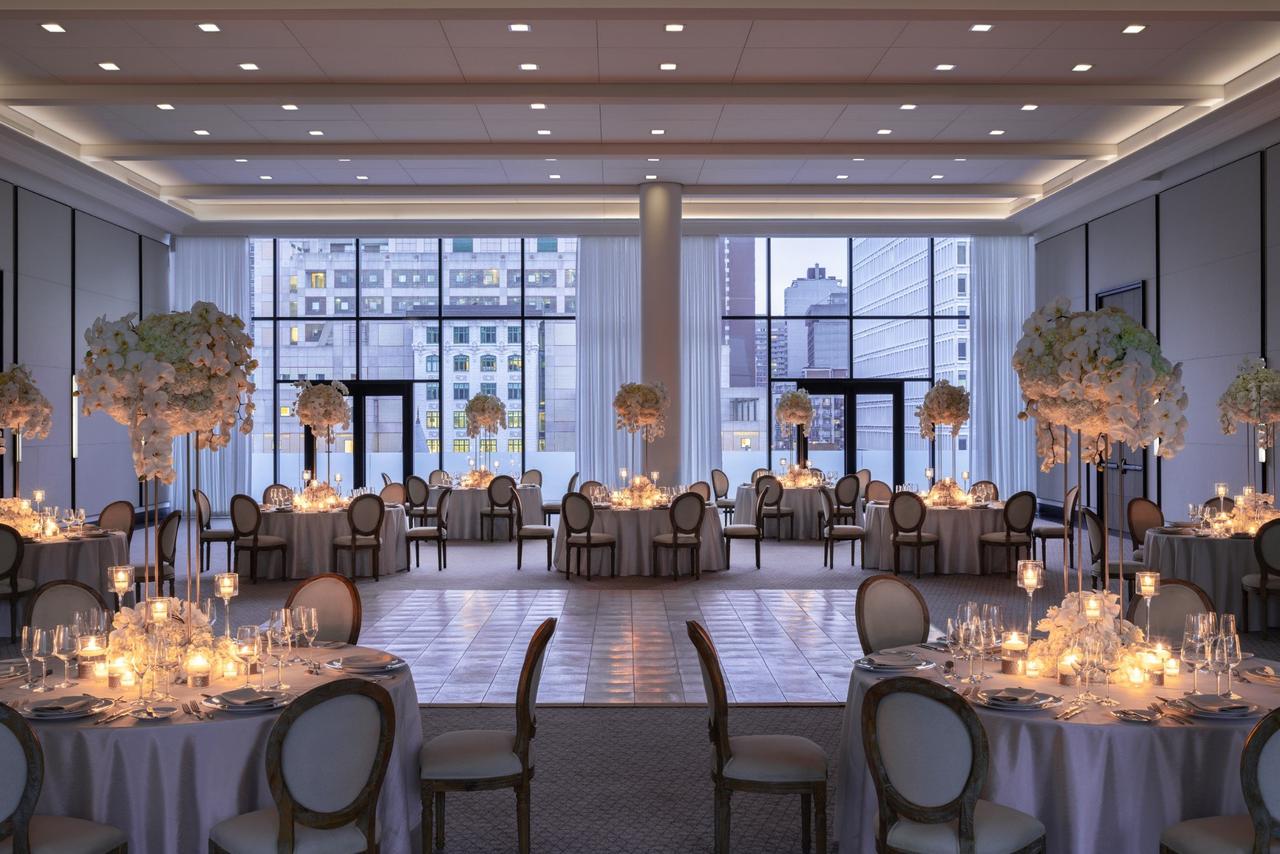 For the industrial-chic couple: Espace Wilder
Head to the trendy Quartier des Spectacles area and you'll Find Espace Wilder, a gorgeous Montreal wedding venue that once housed a furniture factory. If you're on the hunt for a spot with some serious industrial-chic style, this one's calling out your name. It offers top-notch views of the Montreal skyline and boasts exposed brick walls, floor-to-ceiling windows, a theatre space, and an outdoor rooftop lounge (sold yet?). Altogether it has a capacity of 220 guests, but if you're hosting a smaller celebration, it can be broken down to accommodate.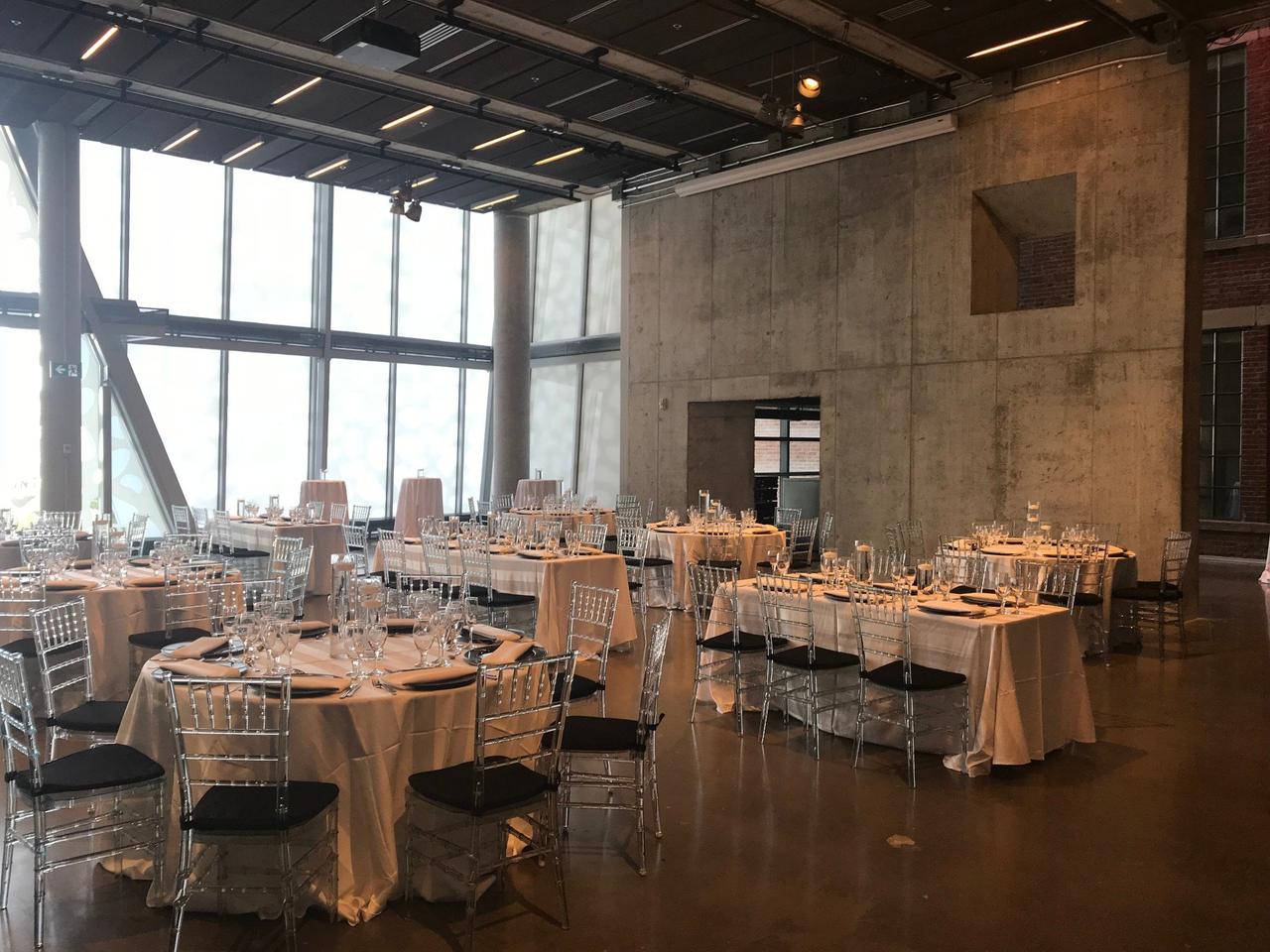 For the couple who wants something a bit gritty: Grumman 78
If you love the industrial-chic style but want to focus more on industrial than chic, you'll love the look of Grumman 78. Because it's a restaurant first and foremost, it offers great food options and has a retro-meets-industrial dining room (already set up for guests) and a truck for serving food. The staff here are happy to switch up the layout to suit your event perfectly, so you can make it suit your vision to a T. On your big day you'll also get access to its cool courtyard space, so you can have a little indoor-outdoor action if the weather is looking up. It can accommodate up to 200 guests.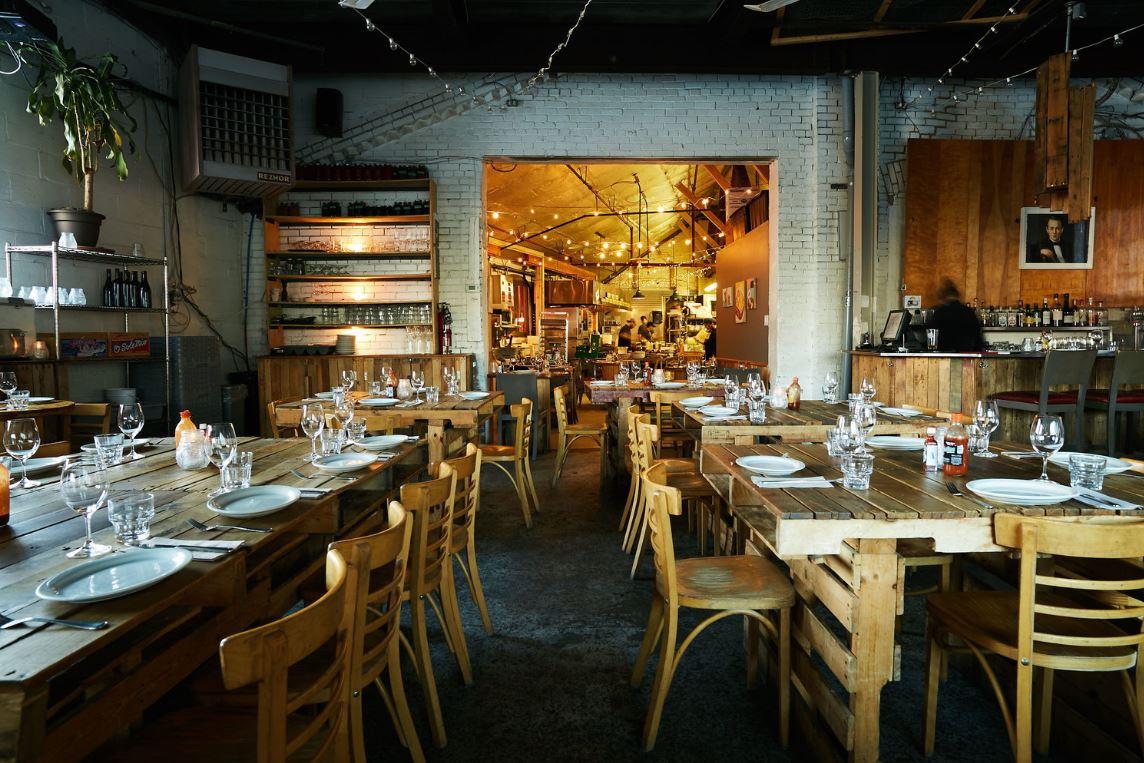 For the fairy tale couple: Ritz-Carlton Montreal
Obviously, every couples' wedding is their own personal fairy tale, but if you're on the prowl for a venue that looks like it was dreamt up by Walt Disney himself, the Ritz-Carlton Montreal is the place to host your wedding. It has features that have lived in the hotel since 1912 as well as new amenities that bring it into the 21st century. Inside its event rooms, you'll find chandeliers, arched windows, ornate moulding details, and all the trappings of luxury. There's also an awe-inspiring terrace with a pond, manicured gardens, and stone walkways, which is also pretty darn magical. Its largest space can fit up to 300 guests, so it's a great option for larger celebrations.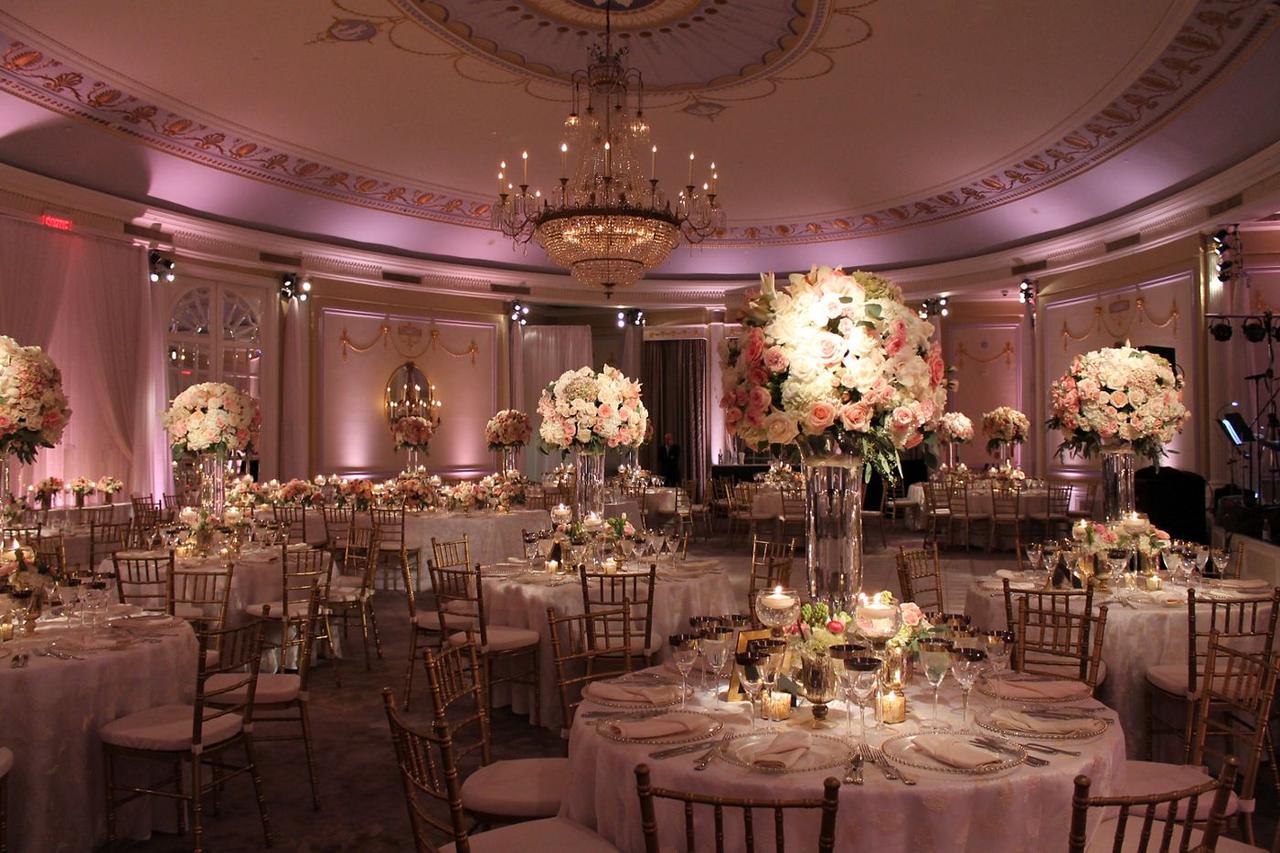 For the country cuties: Le Café de l'Horloge
So, you want your wedding guests to feel at home, but you don't want to host your celebration at your actual house? Le Café de l'Horloge will fit your vibe perfectly. It's a 45-minute drive out of the city (in Rigaud), but trust us when we say the travel time is worth it. The venue is located in what used to be a post office right next to a river and flaunts stained glass windows, a cozy fireplace, classic furnishings, and modern accents. It also has plenty of terrace and lawn space, so it's great for open-air weddings (or indoor/outdoor weddings) when the weather is cooperating. It can fit up to 95 guests, making it a solid choice for smaller weddings.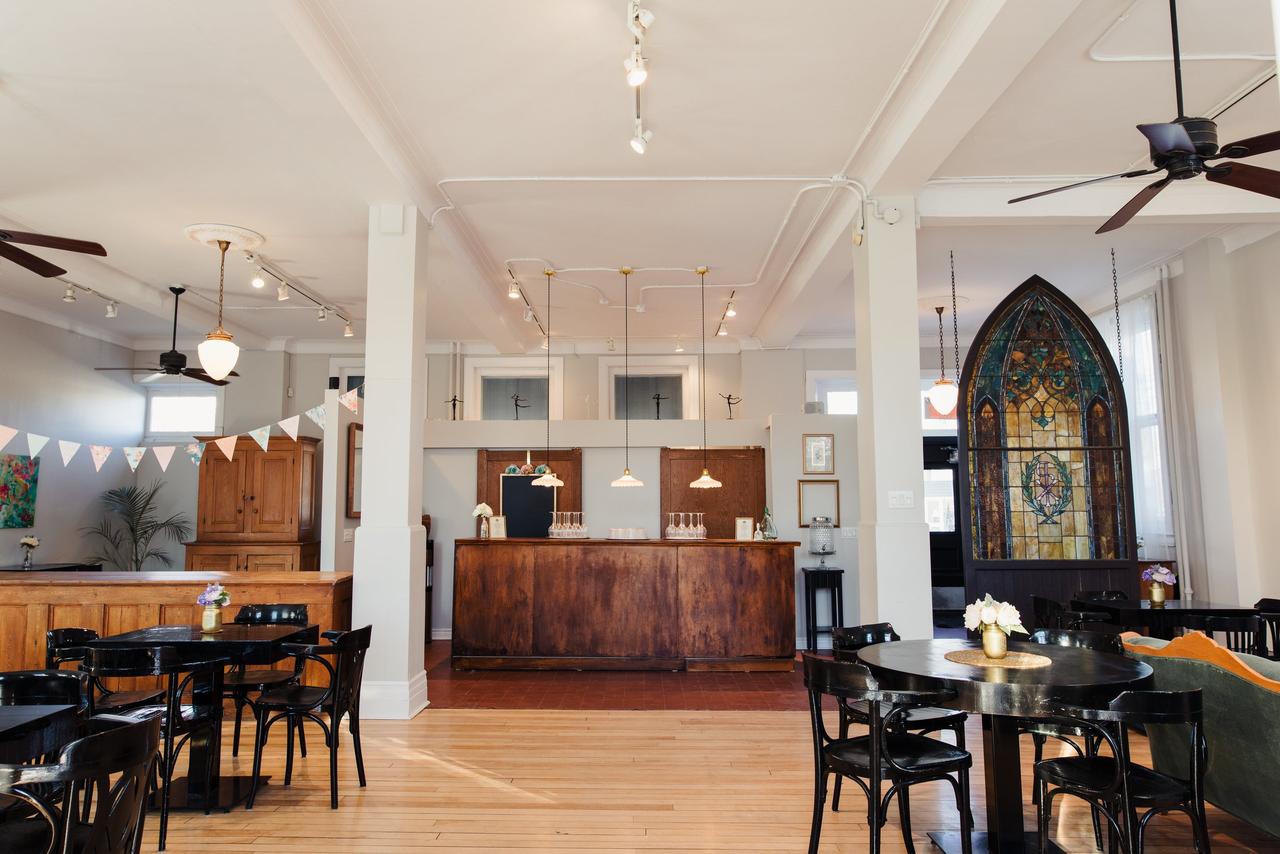 For the VIPs: The Forest and Stream Club
Take the 20-minute drive out of the city to Dorval to host your wedding in the ultra-chic, ultra-exclusive Forest and Stream Club. Don't worry if you're not a member, they'll make exceptions on your big day, so you that you can give 110 of your nearest and dearest some real VIP treatment. The manor house has been around since 1878 and has held onto much of its original style over the years, so if you love a vintage look, it's a great option. It's located right on the water's edge and has a massive lawn, so if you want to make use of the view we suggest putting up a marquee tent and having your ceremony and your reception outside.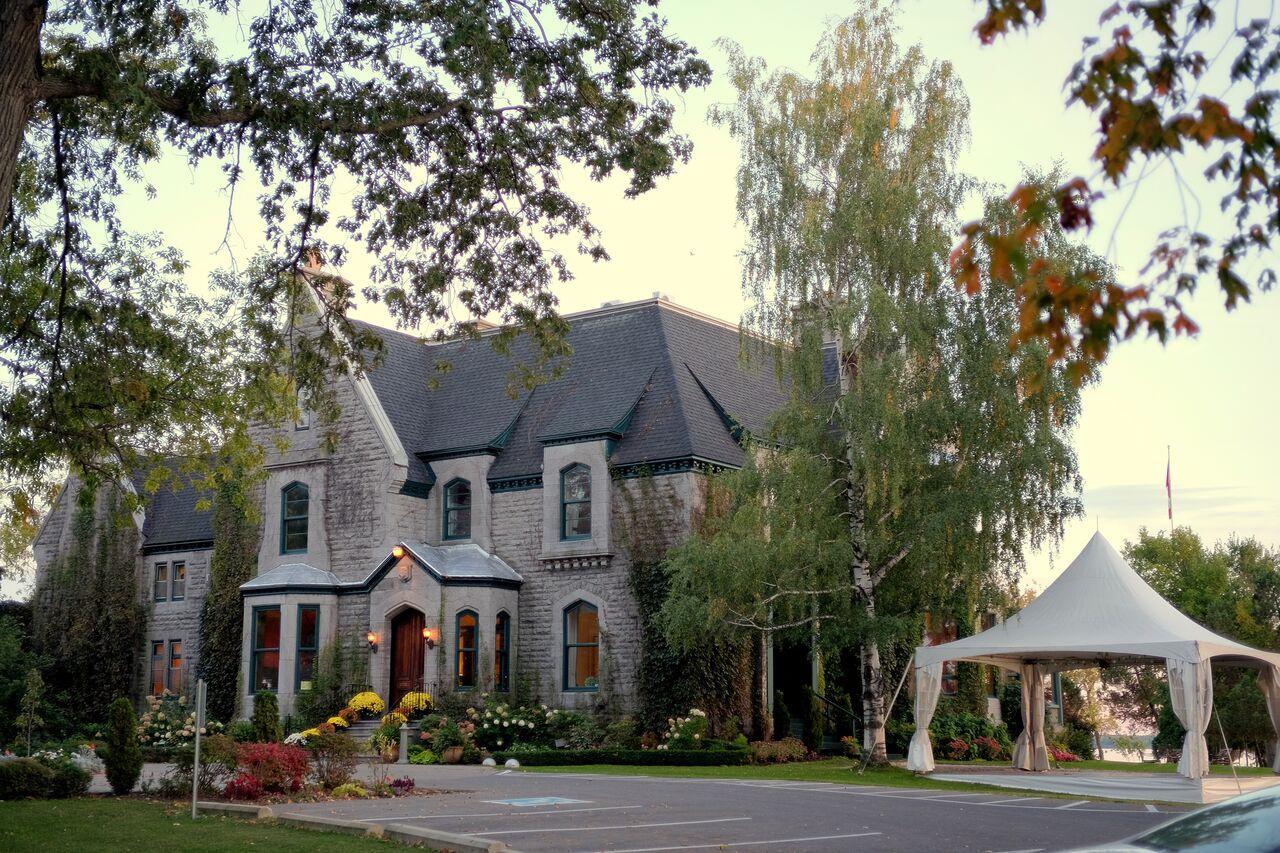 For the trendy duo: Balthazar
If you and your partner are on the pulse of everything new and fresh, you need to check out Balthazar. The DIY wedding and event space is located in the Plateau District and is perfect for those looking for a more intimate venue (its maximum capacity is 70). Inside you'll find white brick walls, palm leaf-upholstered furniture, greenstone floors, and a full bar and kitchen (making catering a cinch). It also offers rentals on everything from flatware to linens to votives, so you can take care of a lot of your décor without hiring additional vendors.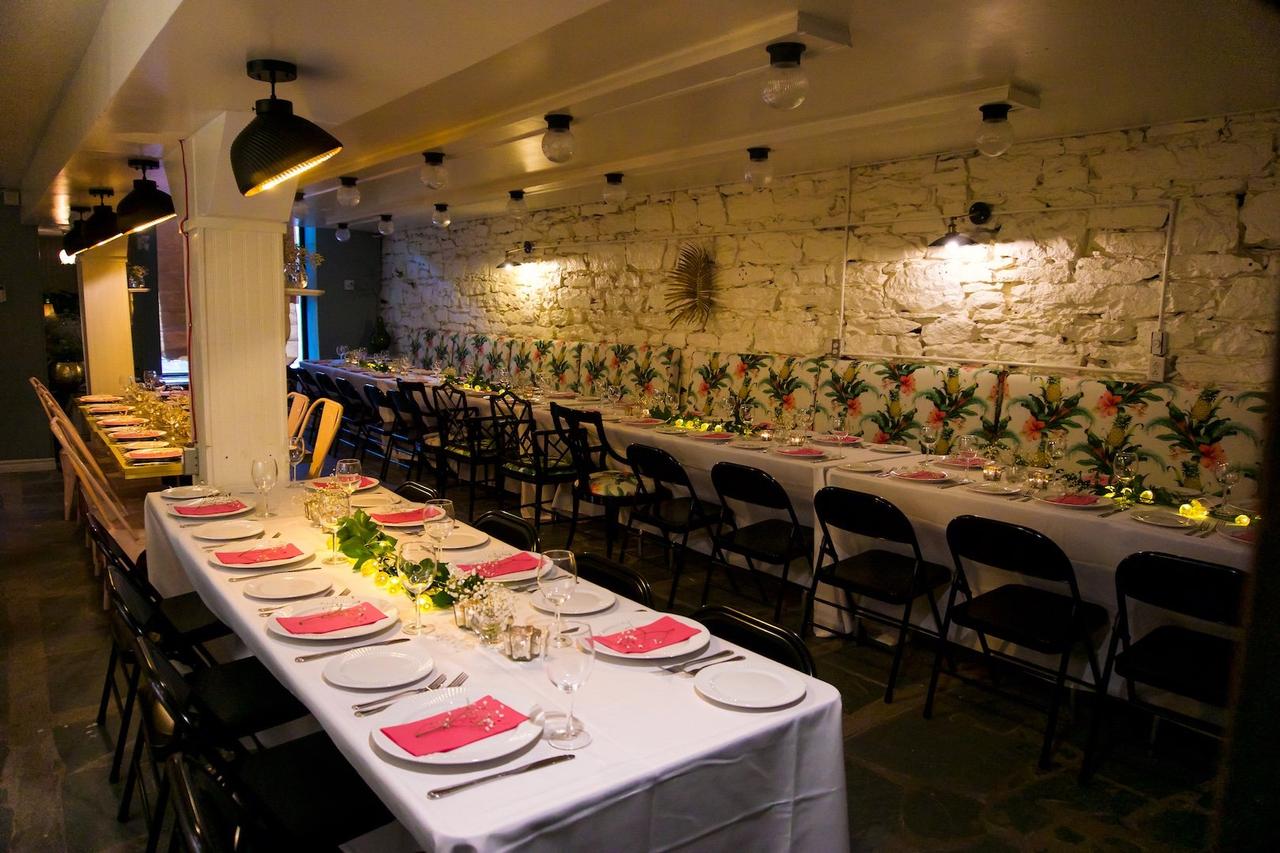 Find more Montreal wedding venues and vendors on WeddingWire »