10 Vaughan Wedding Venues for Every Type of Couple
Looking for a Vaughan wedding venue for your big day? Here are some stellar options in the region for every type of couple.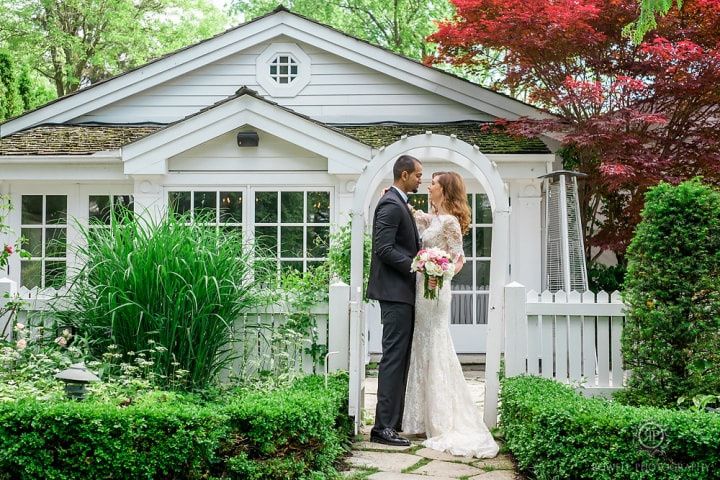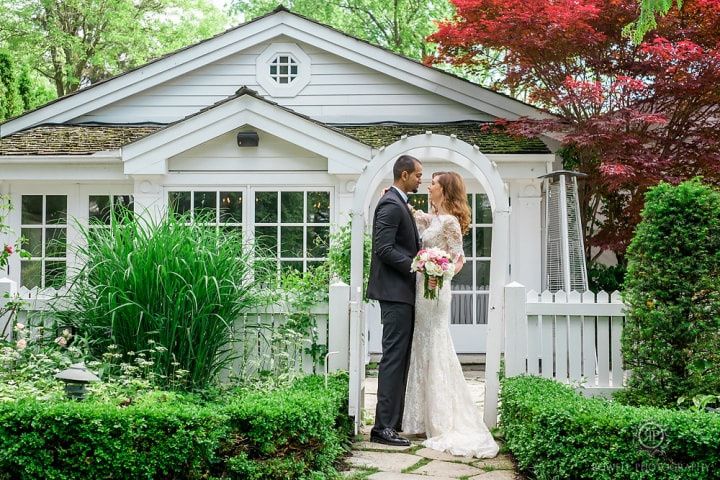 If you're planning on tying the knot in Vaughan, we're here to help you out. There are plenty of beautiful Vaughan wedding venues for every type of couple, from vintage cuties to nature obsessed lovebirds. Whether you're on the hunt for a loft, forest spot, restaurant or heritage home, there's a venue that'll fit the bill for your big day.
Here are Vaughan wedding venues for every type of couple.
For the artists: McMichael Gallery
Want to let your artistic side shine on your big day? Bring your wedding to the McMichael Gallery in Kleinburg. The gallery is known for its stellar collection of Canadian Art and is brimming with pieces by greats like Tom Thomson, the Group of Seven and more. It has both indoor and outdoor spaces available and can fit up to 150 seated guests (so don't go overboard with your guest list).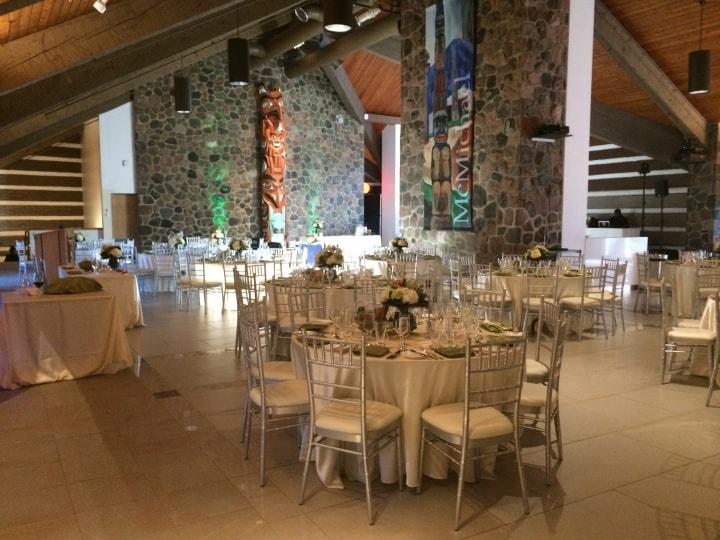 For the elegant pair: Bellvue Manor
If you and your partner are all about the glitz and glamour, Bellvue Manor is the perfect place for your wedding. The venue has several unique event spaces decorated with 19th century-style architecture and furnishings, ornate columns, shimmering chandeliers and more. It can fit up to 750 guests, making it an awesome option for large weddings.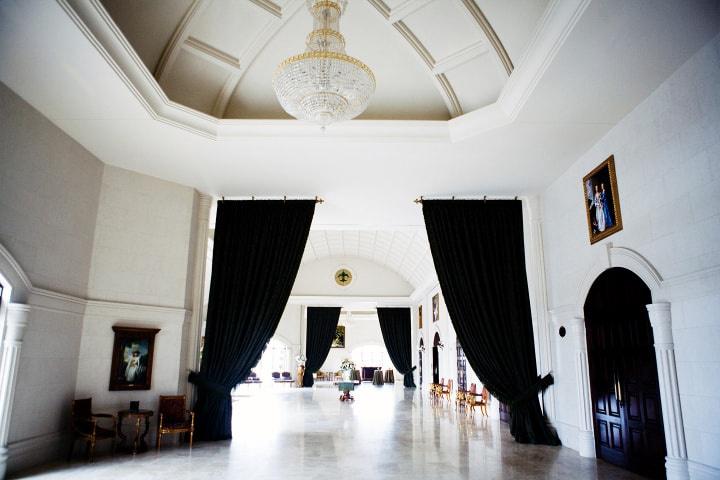 For the design-minded duo: W Event Boutique
Looking to tie the knot in a beautiful loft-esque space? W Event Boutique may just be the wedding venue of your dreams. The space is decked out with barn-board paneling, exposed brick accents and sky-high ceilings (basically everything you've saved on your Pinterest account). It can fit up to 180 guests for a seated dinner, so go ahead and invite your friends, colleagues and college roomates.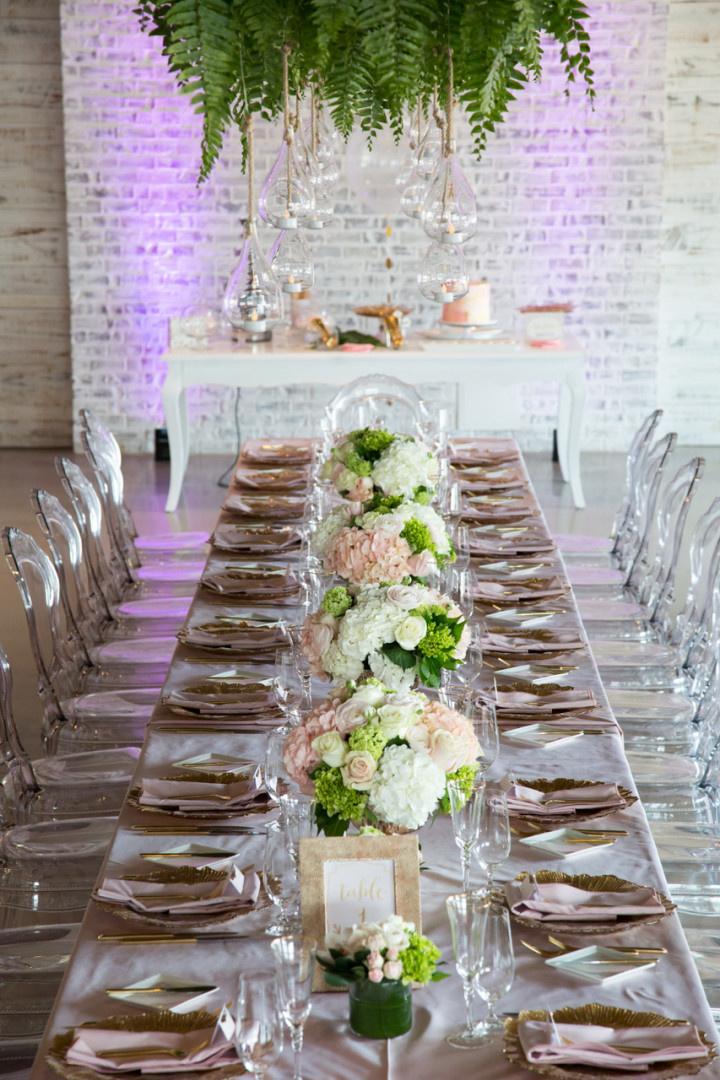 For the foodies: Villaggio Ristorante
A restaurant wedding venue is the perfect choice for food-loving duos! Don't know where to go in the Vaughan area? We suggest heading to Villaggio Ristorante in Kleinberg and making use of its beautiful space for both your ceremony and reception. Not only does it have stunning decor, but it also serves up drool-worthy Mediterranean-Italian cuisine and will create a custom menu for your big day. It can accommodate 100 guests in its main dining area and 50 on the patio.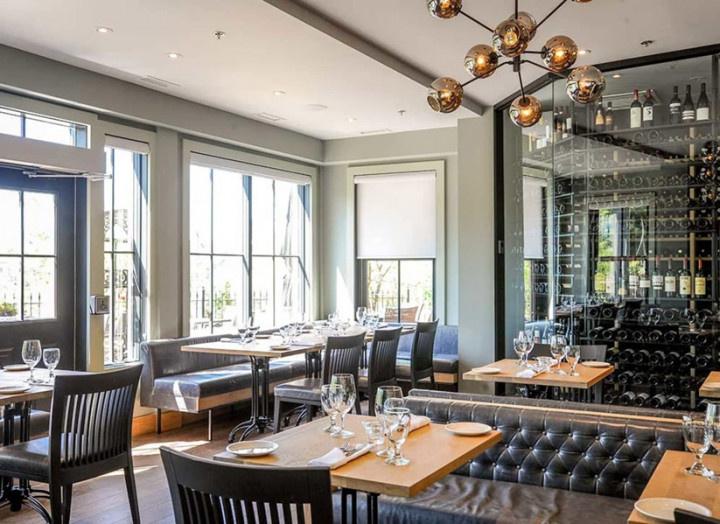 For the nature lovers: Kortright Centre for Conservation
If you and your partner are total nature lovers, forget about ballrooms and banquet halls - tie the knot at the Kortright Centre for Conservation, instead! This unique Vaughan wedding venue is located in the heart of a forest, so you'll be surrounded by plenty of flora and fauna on your big day. It also has both indoor and outdoor options, giving you plenty of choices for your ceremony and reception set ups. The largest reception space can accommodate groups of up to 150 guests (without a dance floor), making it perfect to for midsize weddings.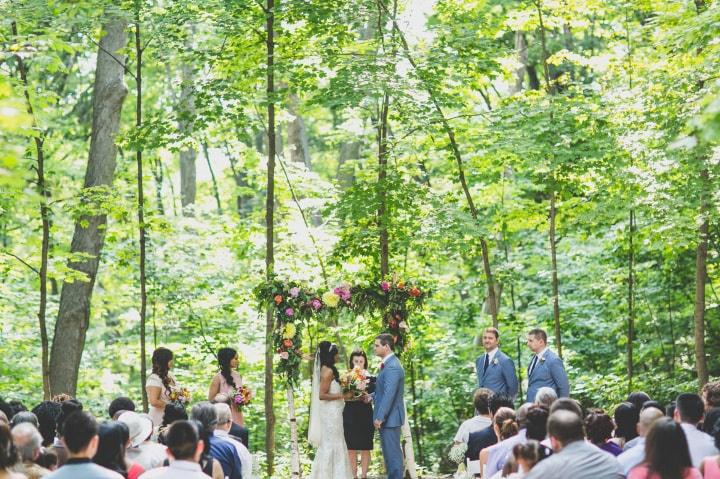 For the vintage pair: The Doctor's House
Give your wedding a dose of vintage flavour by hosting it at The Doctor's House. The 19th century home is located in Kleinburg, just outside of Vaughan, and has maintained its charm over the years (it restored in 2012 to make it a touch more wedding-worthy). Inside you'll find vaulted ceilings, exposed wooden beams and ornate crown moulding, making it a gorgeous spot to say you 'I dos'. It can fit up to 280 guests, so you shouldn't have to cut back your guest list too much.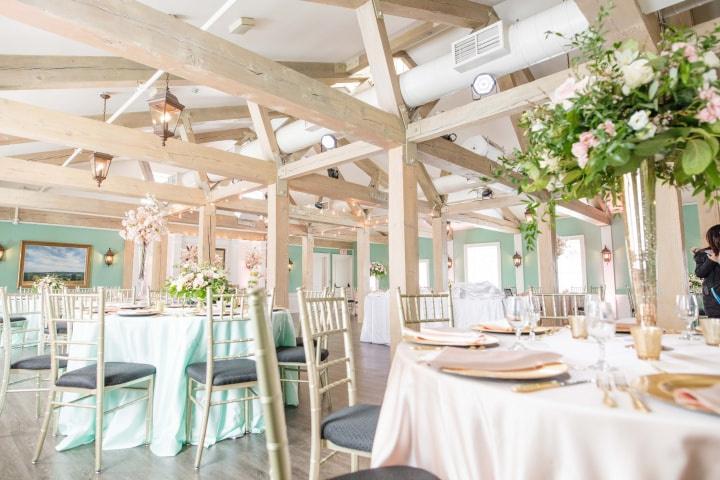 For the modern couple: Chateau Le Parc
For couples who want to give their big day a modern edge, Chateau Le Parc is the ideal Vaughan wedding venue. The banquet hall is uber contemporary, with artsy light fixtures and plenty of steel and glass throughout. Its largest space can accommodate 550 guests, so you can probably fit in a few extra plus ones.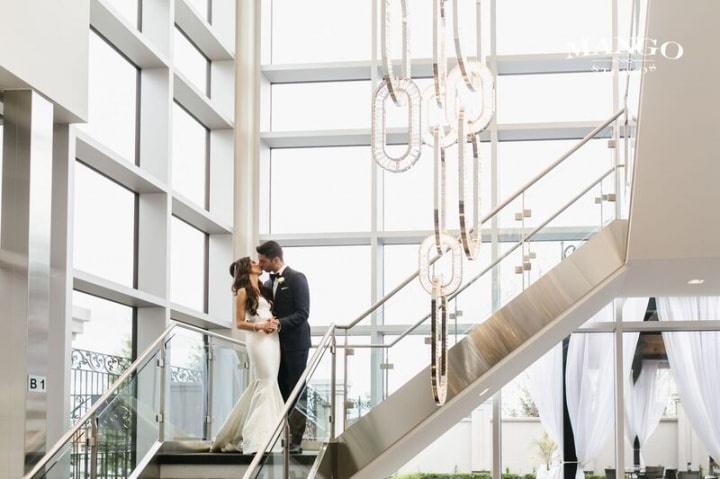 For the beer fans: Lake Wilcox Brewing Co.
Lake Wilcox Brewing Co. is the perfect Vaughan wedding venue for lovers of IPAs, pilsners and lagers. The brewery's taproom gives off some serious industrial-chic vibes, boasting wood-heavy decor, sky-high ceilings, huge windows and 2,000 square feet of space for you and your guests to mix, mingle and dance. Its large enough for a 45-person seated dinner, so you'll want to keep your guest list short.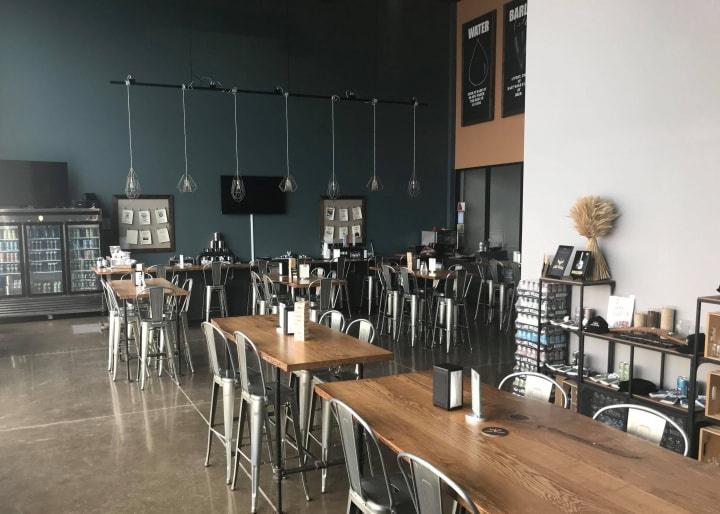 For the party animals: Paradise Banquet Hall
Want to turn your wedding into a downright massive party? We suggest booking the Paradise Banquet Hall. It flaunts six huge event spaces with luxurious decor, grand chandeliers and more. If you'd prefer an outdoor wedding, it even has an outdoor garden complete with a Victorian bridge and gazebo. The venue's largest space can fit up to 900 people, so feel free to go wild and invite your friends, family and followers (you'll have room!).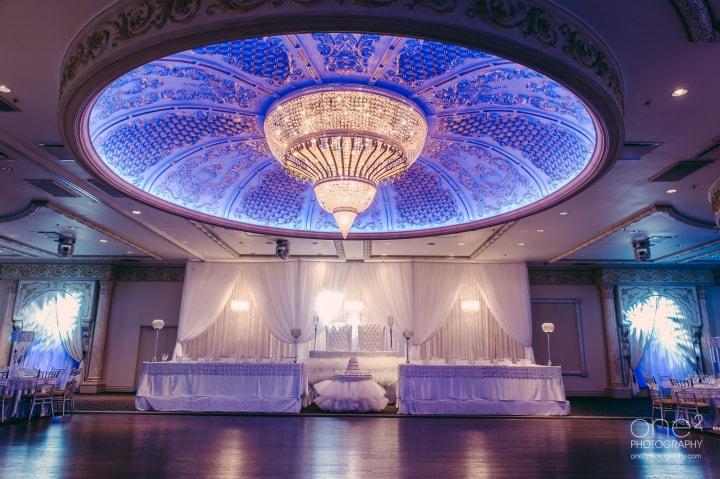 For the country clubbers: Eagles Nest Golf Club
If you're looking for a picture-perfect wedding venue with both indoor and outdoor options, a country club may be your best bet. Lucky for you, Vaughan has its fair share. The Eagles Nest Golf Club is a fan favourite for weddings thanks to its gorgeous manicured lawns, elegant interior and chameleon abilities (it can be decorated to fit almost any theme). Its largest space can accommodate groups of up to 250 for a seated dinner, so you should be able to fit all of your nearest and dearest.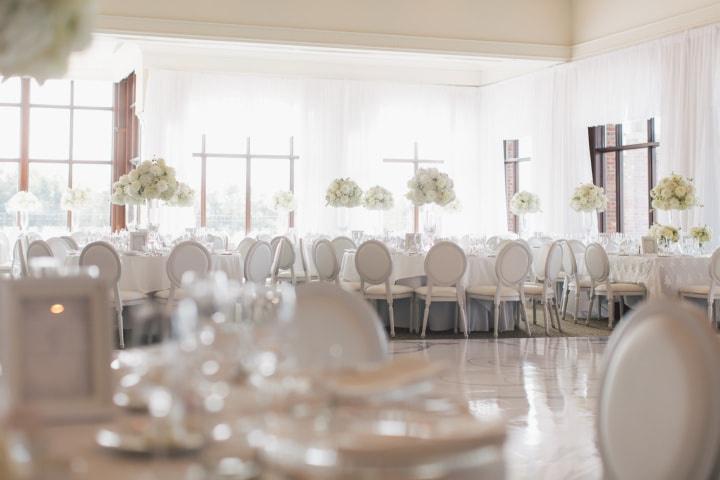 Find more Vaughan wedding venues and vendors on WeddingWire »