19 Ottawa Wedding Venues for Every Type of Couple
On the hunt for a Ottawa wedding venue that suits you? We've got options for foodies, beer fans, artists and everyone in-between.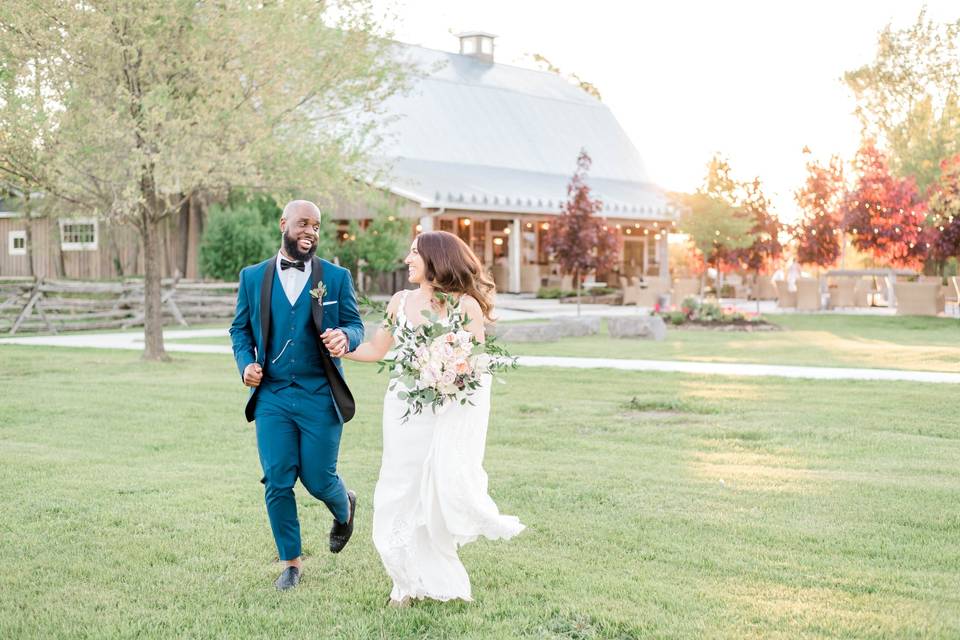 Ready to start planning your wedding? One of the first things you'll want to knock off your list is your Ottawa wedding venue. Lucky for you, the city has tons of beautiful event spaces worthy of your big day. Whether you love food, want to feel like royalty or are in the market for something with a rustic-chic vibe, there's something on this list for you.
Here are Ottawa wedding venues for every type of couple.
For the couple who wants to feel like royalty: Fairmont Chateau Laurier
Move over Harry and Meghan, there's a new power couple in town! If you want to steal a page from the Duke and Duchess' book but don't have the funds or connections to book a spot like Windsor Castle, head to Ottawa's very own palace, Fairmont Chateau Laurier. The luxury hotel has been around for over a century and boasts stunning event rooms with sky-high ceilings, ornate chandeliers and massive windows. Its largest space can accommodate 400 people, so you should be able to host all of your nearest and dearest.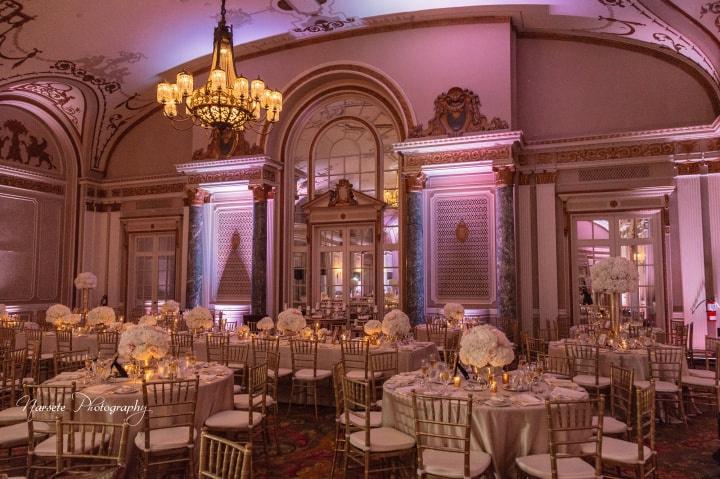 For the foodies: Courtyard Restaurant
If you fell head over heels for someone who loves cooking, dining out and discovering new eateries, consider choosing Courtyard Restaurant for your wedding. It's nestled inside a limestone heritage building in the Byward Market and will give your celebration a healthy dose of old-world charm (and an amazing menu). It can accommodate intimate events and larger receptions with up to 250 guests, making it perfect for all types of weddings.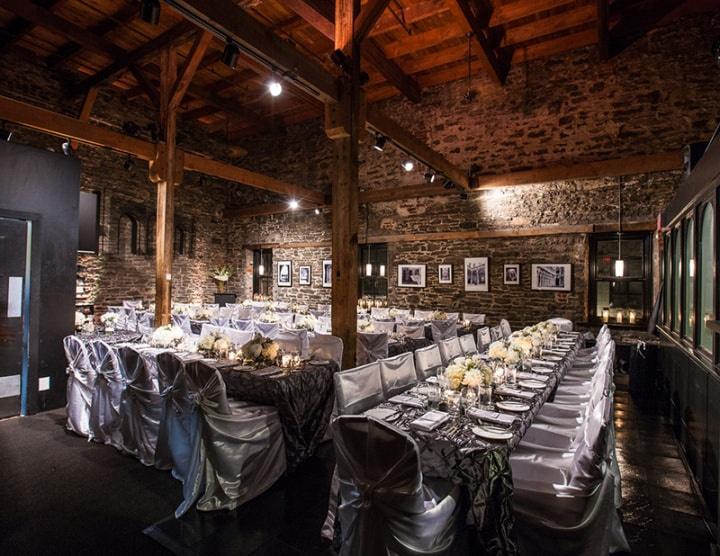 For the rustic-chic duo: Stonefields
Get away from the hustle and bustle of city life on your big day by choosing Stonefields as your wedding venue. The 120-acre heritage farm is about a 45-minute drive from Ottawa's city centre and has its original stone farmhouse, log barns and an elegant event building giving you plenty of spaces for your rustic-chic wedding (including outdoor ceremony options). It can accommodate up to 220 of your nearest and dearest in its largest space, but can also handle more intimate affairs.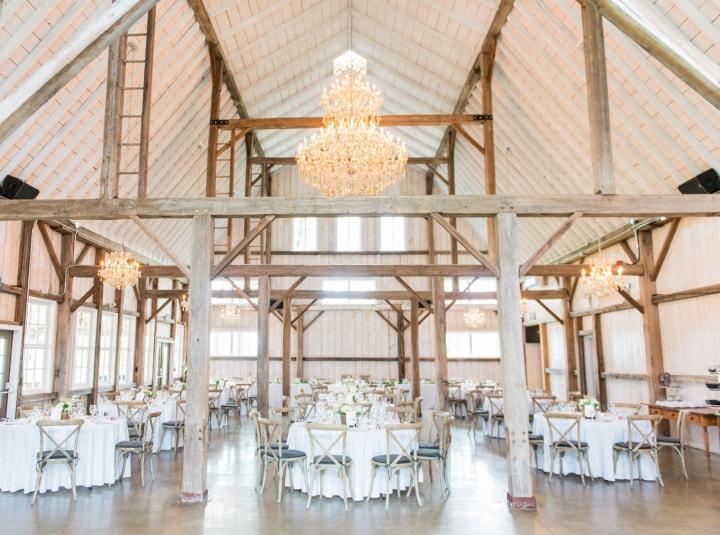 For the beer fanatics: Mill Street Brew Pub
So, the two of you bonded over your mutual love of lagers, IPAs and pilsners? The Mill Street Brew Pub may just be the perfect Ottawa wedding venue for you. It has a killer selection of beers on tap and is pretty picturesque, as well. It's located inside what used to be a grist mill and has some serious rustic, industrial-chic vibes. It can fit up to 120, so don't go overboard with your guest list.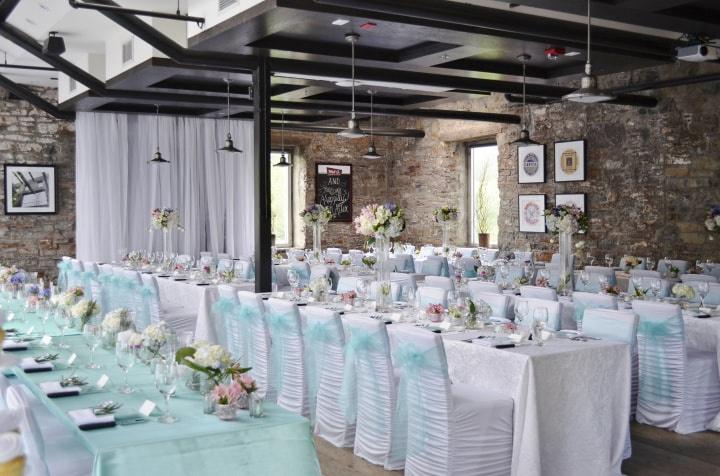 For the nature lovers: Central Experimental Farm
It may not have the most romantic name, but don't let that fool you! The Central Experimental Farm is one of the most stunning wedding venues in Ottawa. Its 8-acre Ornamental Gardens are a fan favourite for outdoor wedding ceremonies thanks to their beautiful selection of flora (which includes roses, perennials, irises, lilacs and more). Bonus: because the flowers are so gorgeous, you won't have to invest in too much extra decor (score!).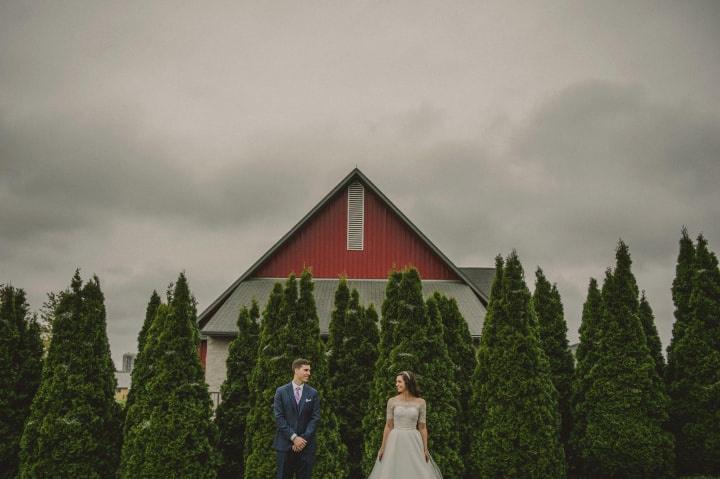 For the historians: Canadian Museum of History
Travel back in time on your wedding day by booking this Ottawa wedding venue. The Canadian Museum of History has plenty to offer you and your guests - a beautiful backdrop of downtown Ottawa, interesting artifacts, plenty of space to mix, mingle and dance and stellar wedding packages that'll make planning your big day that much easier. It can accommodate anywhere from 50 to 500 guests, so you should have no trouble fitting in all of your loved ones.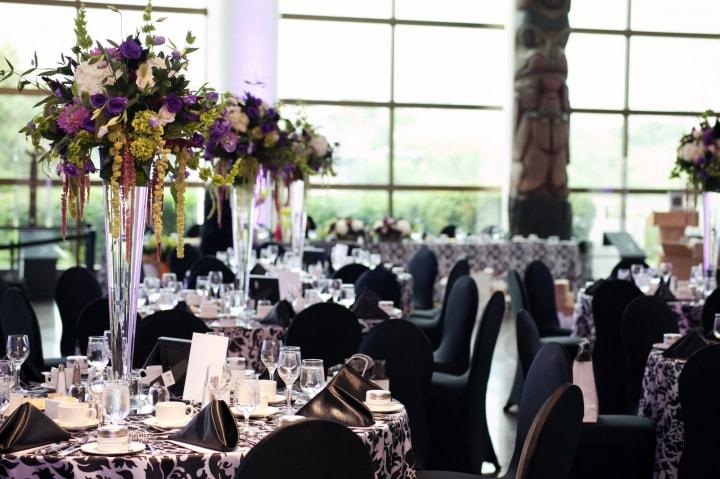 For the horticulturists: Aquatopia Water Gardens Conservatory
OK, OK, you don't have to be a certified horticulturist to appreciate the Aquatopia Water Gardens Conservatory. Actually, just about anyone who loves flowers and greenery will adore this Ottawa wedding venue. It features ponds, streams and waterfalls as well as a jaw-dropping collection of blooms and plants. The space can fit up to 150 guests, so it's perfect for mid-sized weddings.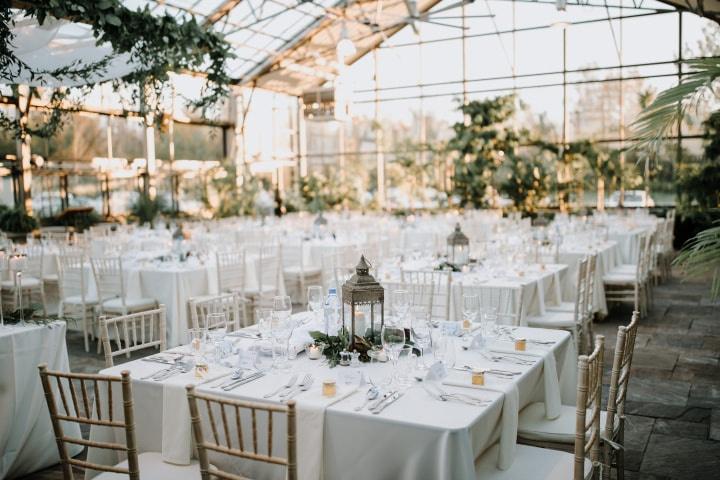 For the artists: Ottawa Art Gallery
If you love art and design, then this is the art gallery wedding venue in Ottawa for you. The Ottawa Art Gallery has four unique spaces to choose from including a gorgeous rooftop terrace, modern boardroom and a skyroom with floor-to-ceiling windows. The largest space, The Alma Duncan Salon can accommodate up to 200 seated friends and family members, so you can go ahead and add a few extra plus ones to your guest list. You're guaranteed a stellar meal, too, with catering provided by Jackson, the OAG's on-site restaurant.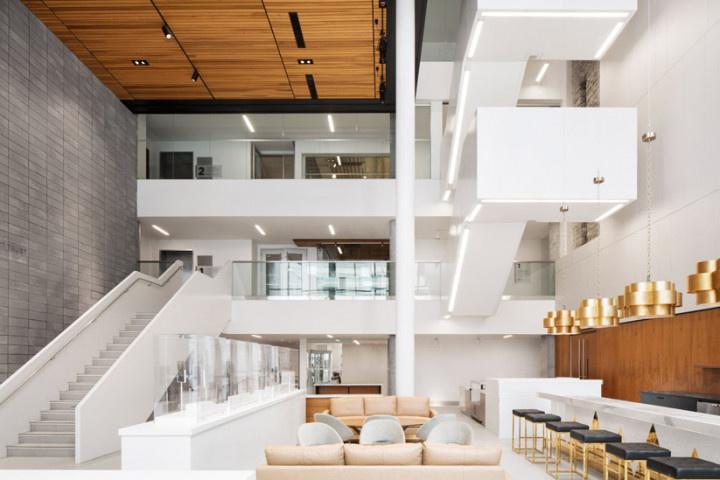 For the jet setters: Canadian Aviation and Space Museum
Do you and your partner absolutely love to travel? Give a nod to your love of jet setting by bringing your wedding to the Canadian Aviation and Space Museum. No, you won't get to hop on any of the planes and fly away to the Bahamas or Bermuda once your reception has wrapped, but you can party among them. Its largest space is big enough to fit 400 guests, so go ahead and invite all your friends, relatives and followers.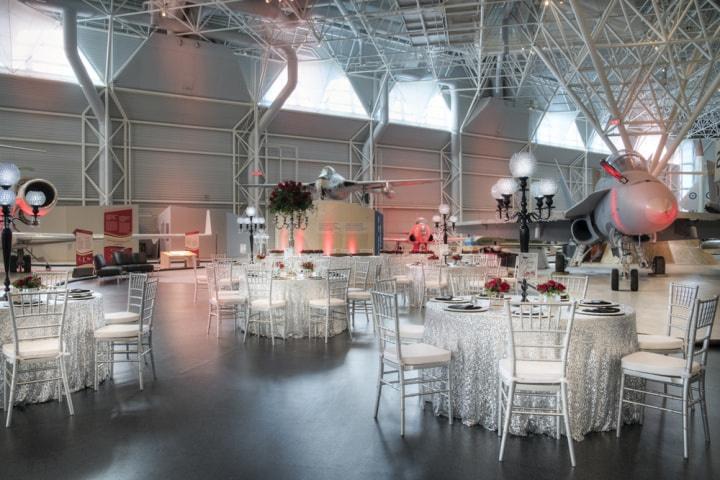 For the day-trippers: The Knox Wedding & Event Venue
Perhaps hopping in the car for a short trip to explore a nearby town is more your speed. If that sounds like you, then check out The Knox Wedding & Event Venue in the charming town of Merrickville. It's an old Presbyterian church built in 1861 that has been repurposed to host ceremonies and receptions. The 1,200 square-foot main area features all-white walls, Gothic windows and farmhouse-style light fixtures where you can host up to 80 guests. They also offer 3,300 square feet of outdoor space including a garden—perfect for a summer wedding ceremony and open-air cocktail hour.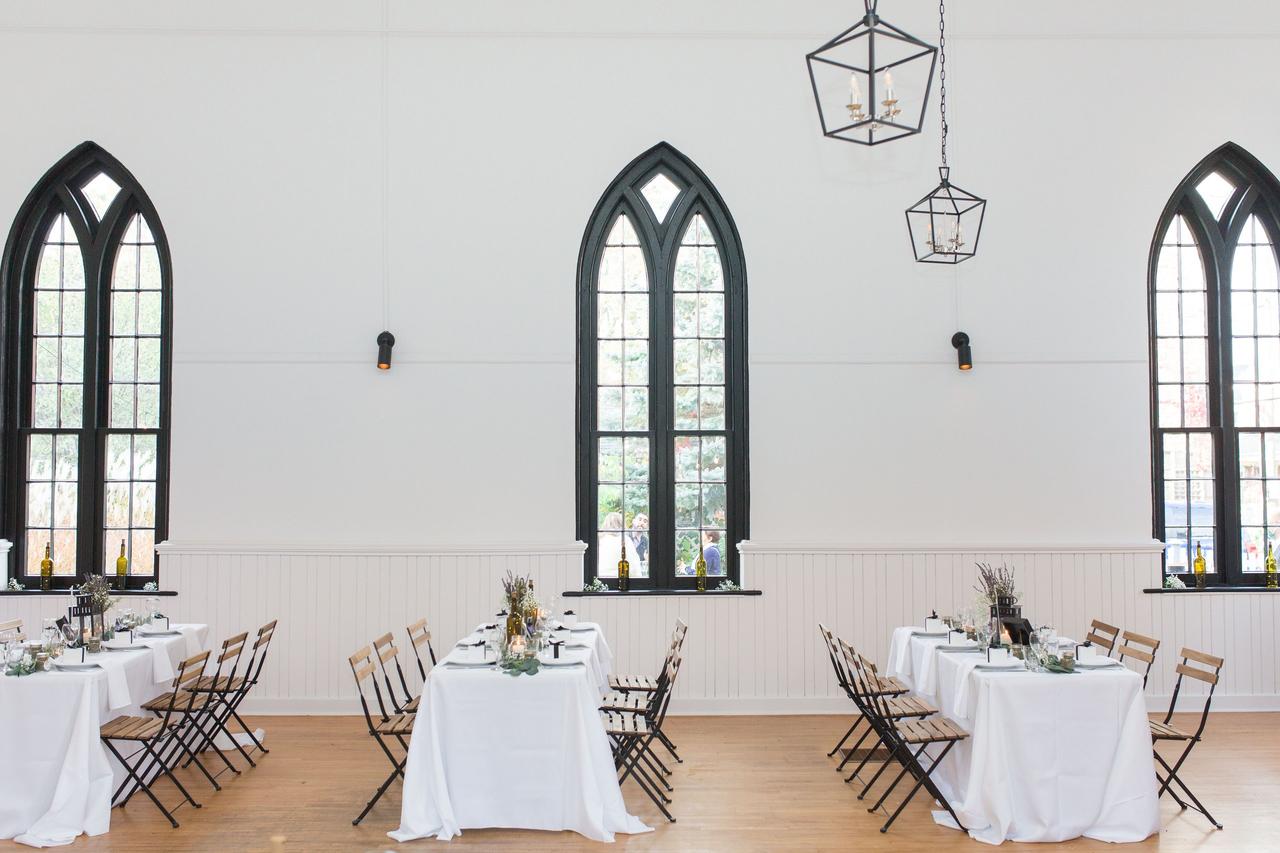 For the thespians: National Arts Centre
If the two of you have flair for the dramatic, the National Arts Centre may be the Ottawa wedding venue you've been dreaming of. It hosts plays, productions, musical events and, of course, weddings. The centre has four equally gorgeous event rooms, the largest of which can fit 1500 people. P.S. it has dedicated coordinators and planners on staff that'll plan out all the fine details of your big day (no need to hire a planner!).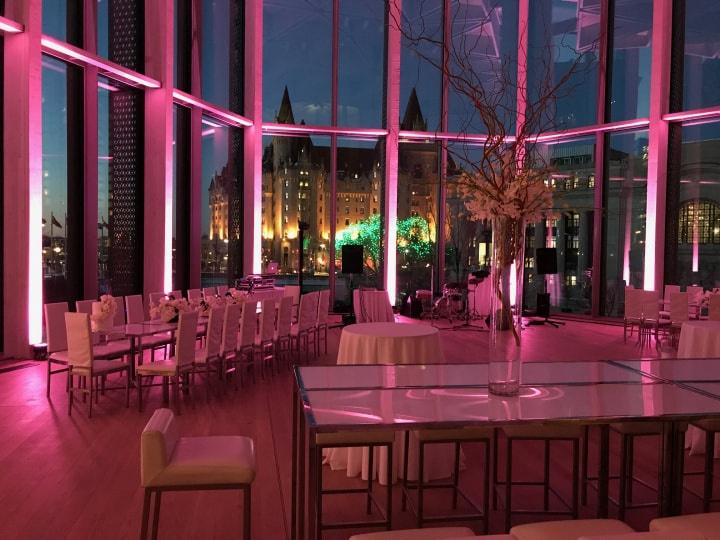 For the couple that wants something different: The Urban Element
If you're looking for a quirky, intimate wedding venue, look no further than The Urban Element. The venue is tucked away inside a historic firehouse building and offers 1700 square feet of transformable space. On a day to day basis it operates as a culinary event mecca, but it can also be used for weddings. As for decor, it's modern and industrial, and can be fully transformed to fit your exact theme and colour scheme. The space can seat up to 32 guests, or 70 guests for a standing cocktail party.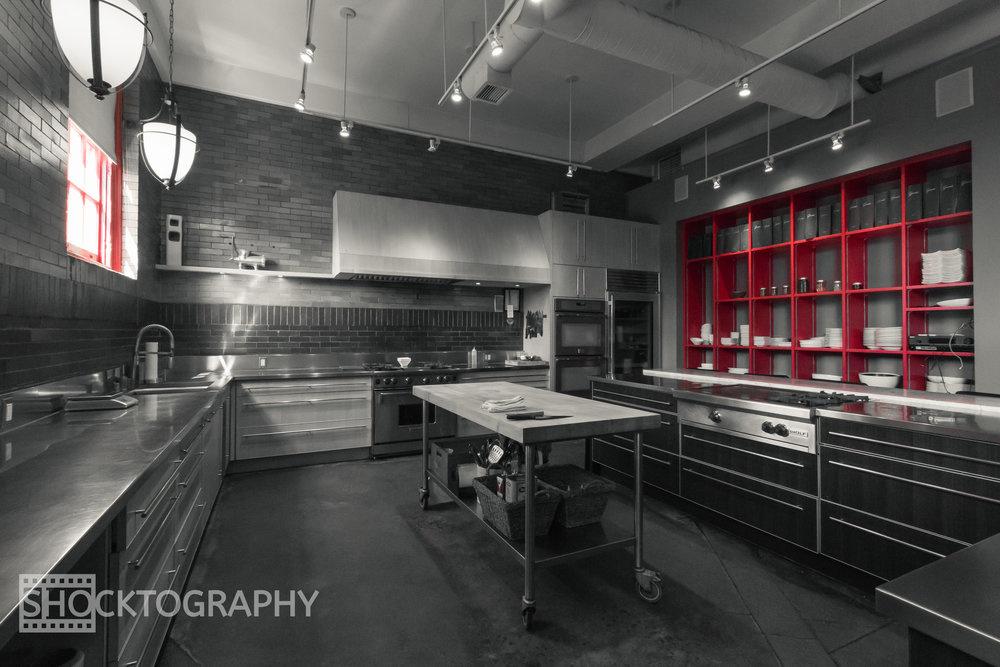 For the fine diners: Beckta
Looking for a restaurant wedding venue that's all about fine dining? If you answered yes, Beckta will be right up your alley. The eatery is located inside the beloved historic Grant House and is the perfect blend of old and new, so far as style is concerned. It can accommodate up to 36 seated guests if you combine its two function rooms (they can also be booked separately). P.S. Because it is first and foremost a restaurant, you're guaranteed a killer wedding menu.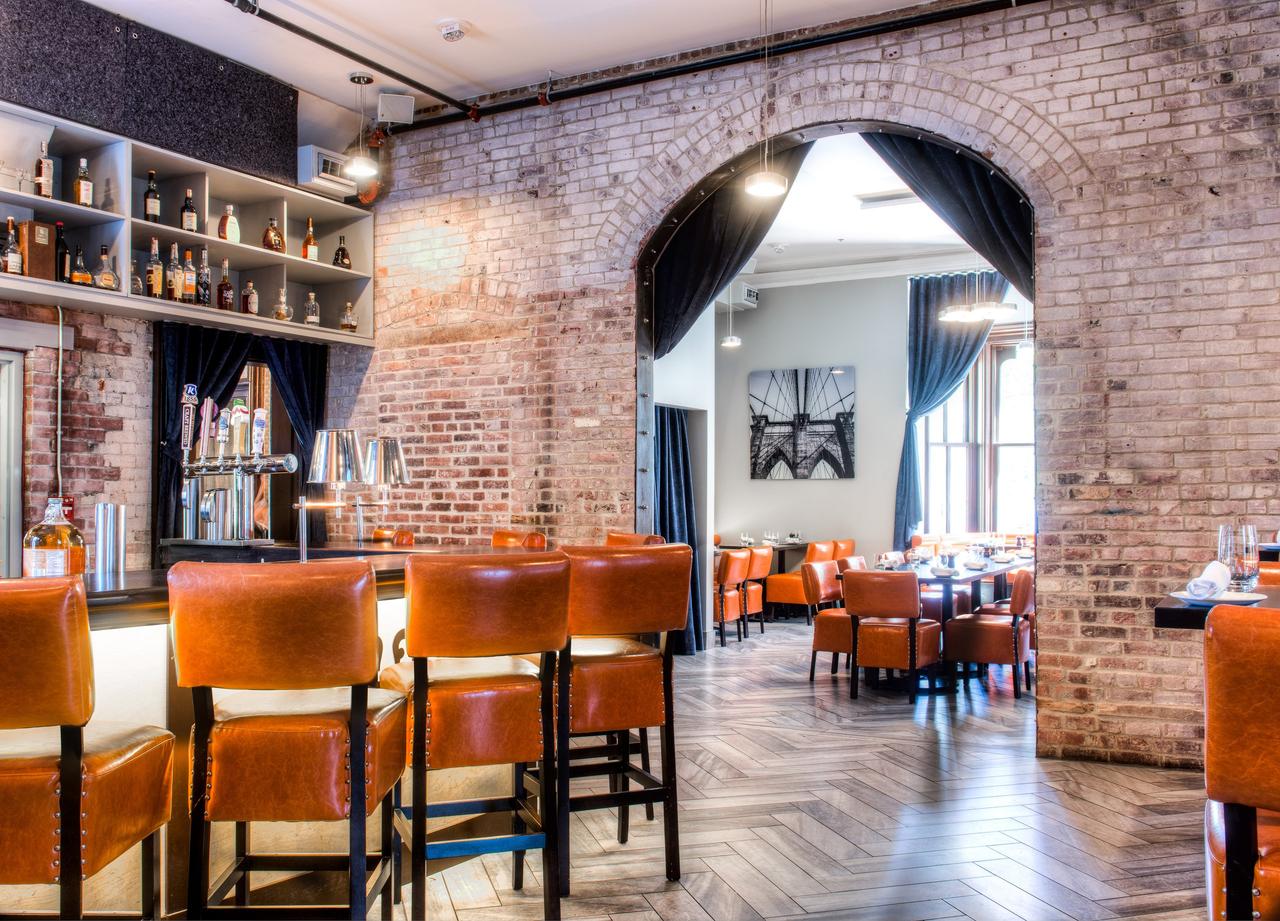 For the golf clubbers: The Marshes Golf Club Ottawa
If you've dreamed of tying the knot on the beautifully manicured green of a country club, you need to check out The Marshes Golf Club Ottawa. Not only does it have a gorgeous rustic-chic clubhouse, but it has plenty of room outdoors if you want to host an open-air ceremony or reception, too. It is large enough to seat 150 guests, but has smaller event rooms available, as well.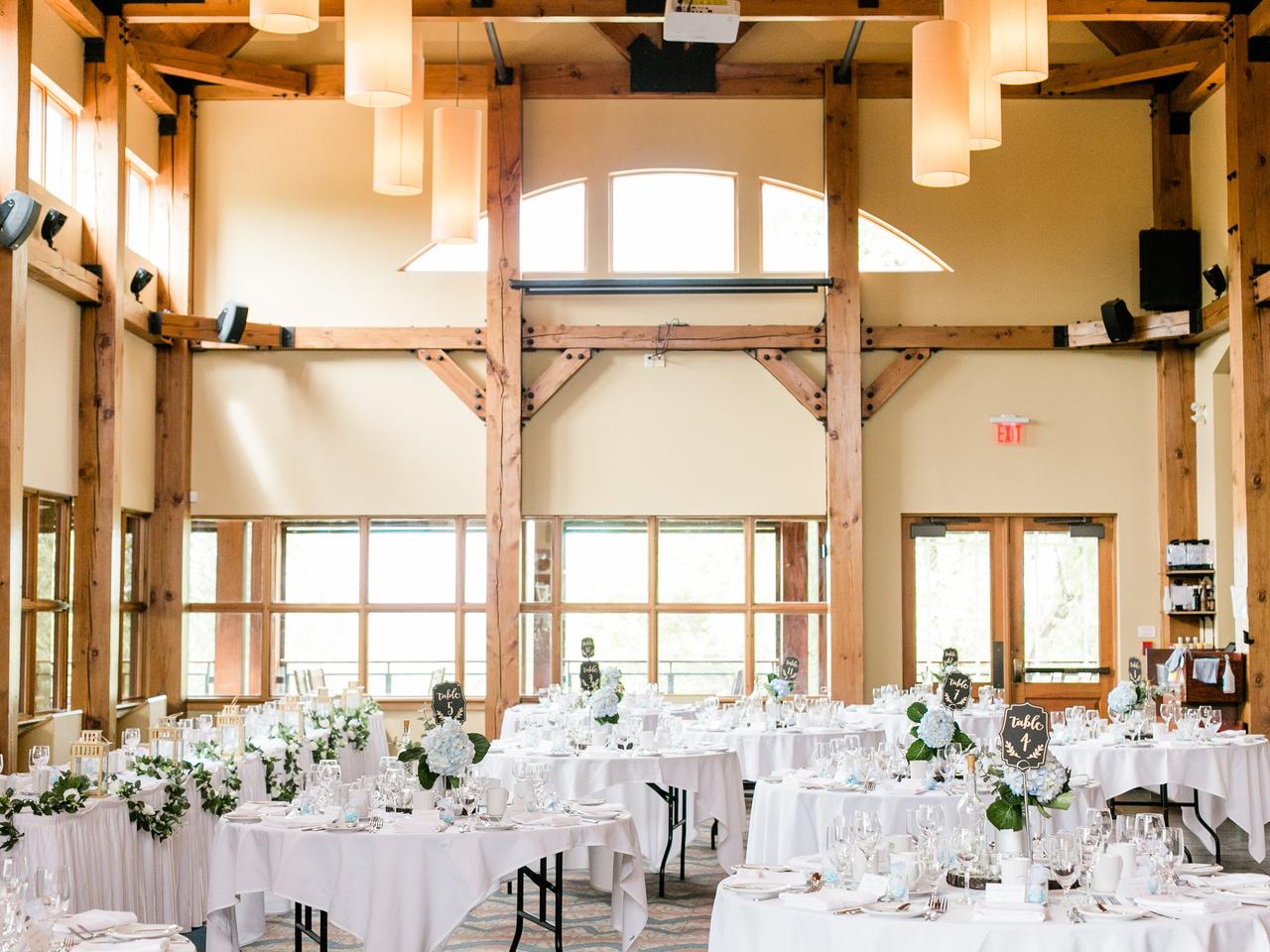 For the minimalists: Orange Art Gallery
Minimalist weddings are super popular these days, and if you're looking for a blank canvas for your celebration, head to Orange Art Gallery. It's located in the historic CN Railroad Bank building, which is now a gorgeous art showroom with industrial details and a massive patio. It offers 2,500 square feet of event space and can seat groups of 110, making it a great choice for small to midsize weddings.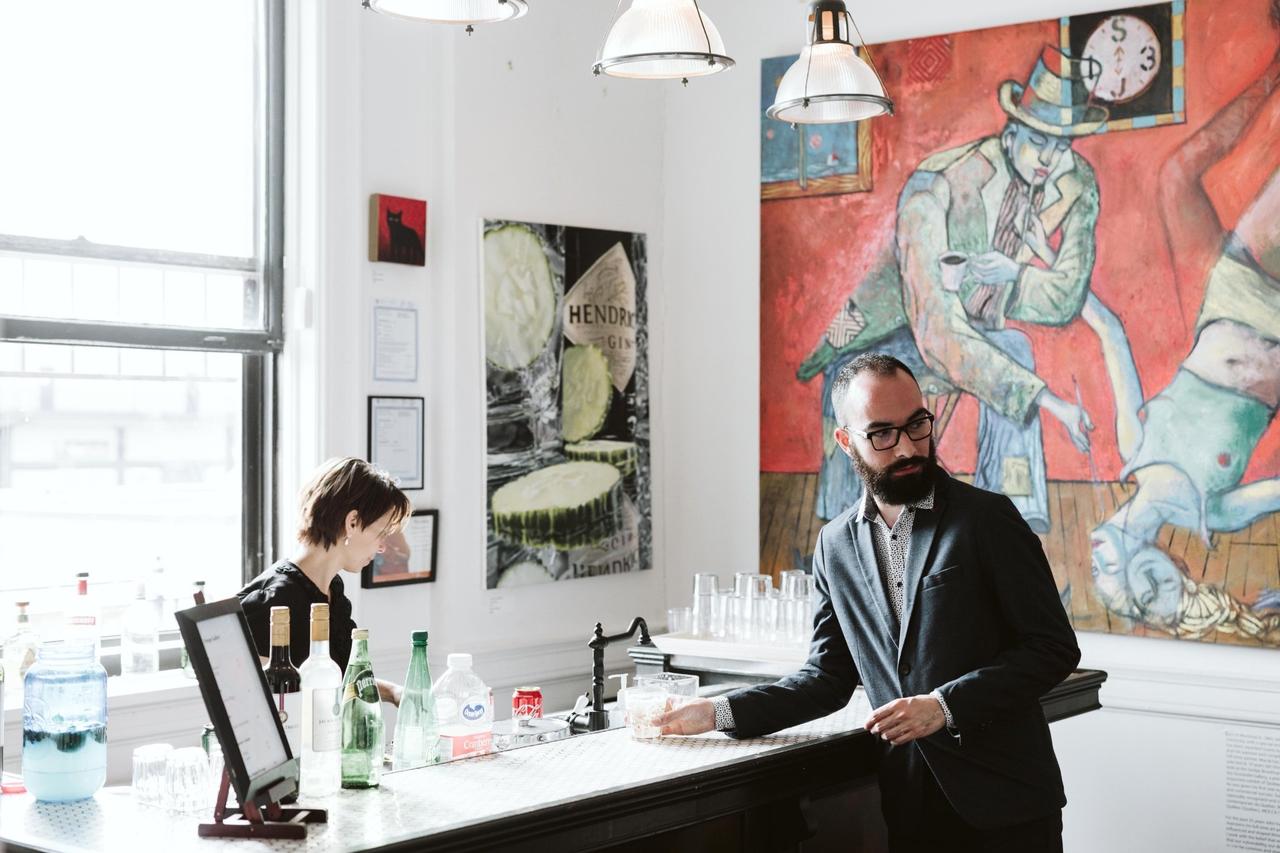 For the industrial-chic duo: The Urban Centre
The Urban Centre is the perfect spot for the couple who loves the look of industrial, artsy spaces. Its main function room can be used to host everything from launches to exhibitions to weddings and can fit up to 500 guests, so it's a great choice for a larger wedding. As for style, this space is pretty bare-bones, but has industrial-chic accents, like exposed wooden beams and polished concrete flooring.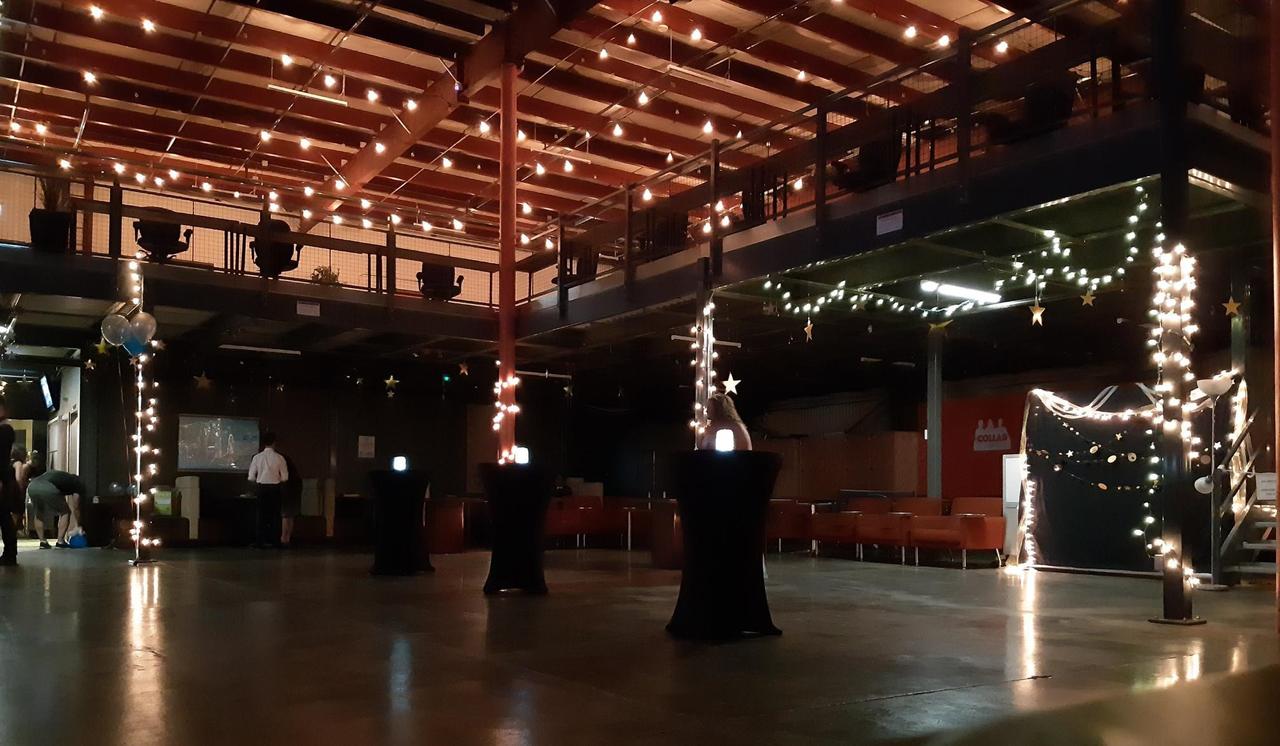 For the countryside cuties: Strathmere
Embrace those countryside vibes by ditching the city and tying the knot at one of the most gorgeous indoor-outdoor wedding venues in Ottawa, Strathmere. It has plenty of event-worthy spaces, including a 150-year old restored barn, garden house, and fieldstone farmhouse. There's also plenty of outdoor space you can work with. As for capacity, the 200-acre property can accommodate up to 225 guests, meaning you should be able to fit all of your nearest and dearest on your guest list.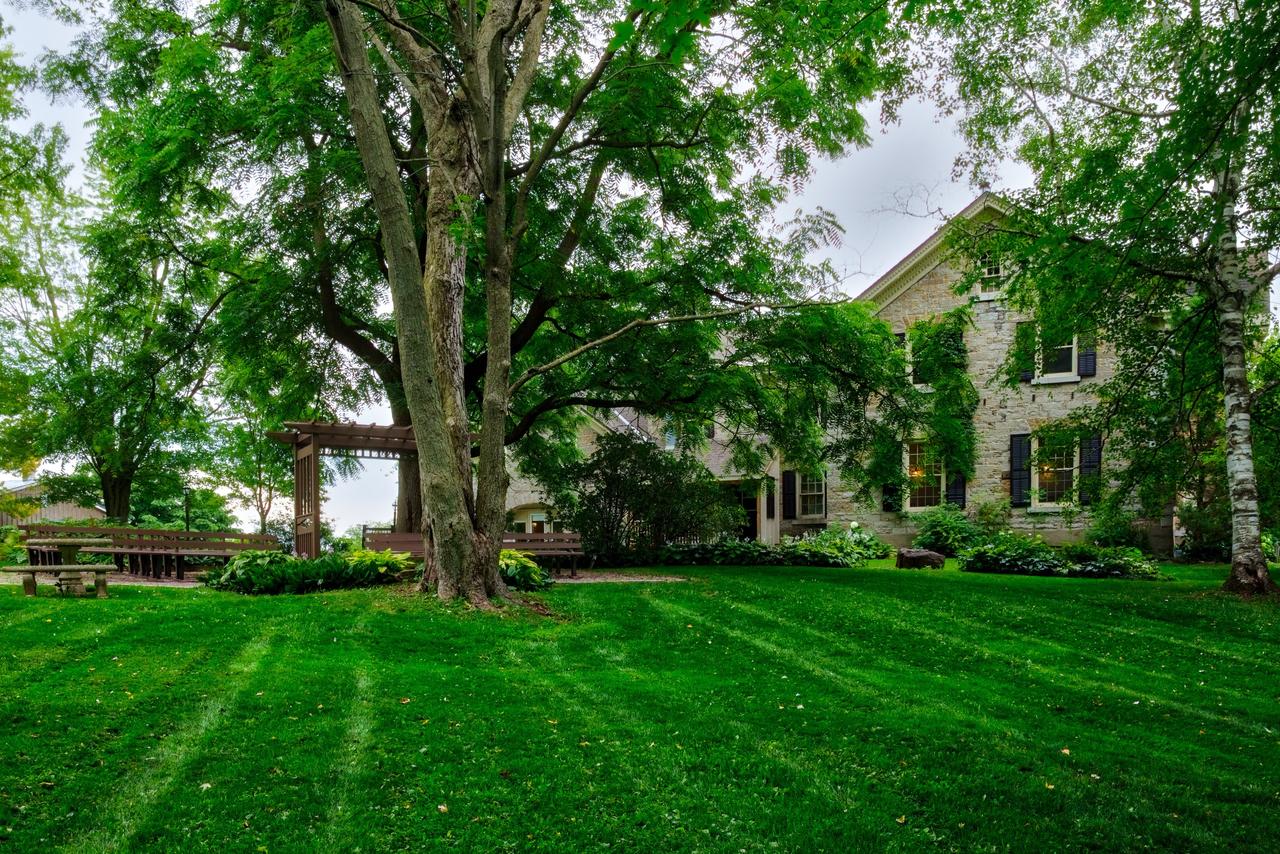 For the nautical couple: Britannia Yacht Club
The Britannia Yacht Club is the ideal spot for anyone who wants a wedding venue with a bit of a nautical twist. It has a bit of an old-timey feel inside, with wood panelling and flooring throughout and massive windows that let in a ton of natural light. There's also lots of room outdoors to set up a marquee tent if you'd prefer to have an outdoor ceremony or reception overlooking the Ottawa River. It can fit up to 144 guests indoors, or 150 guests outdoors.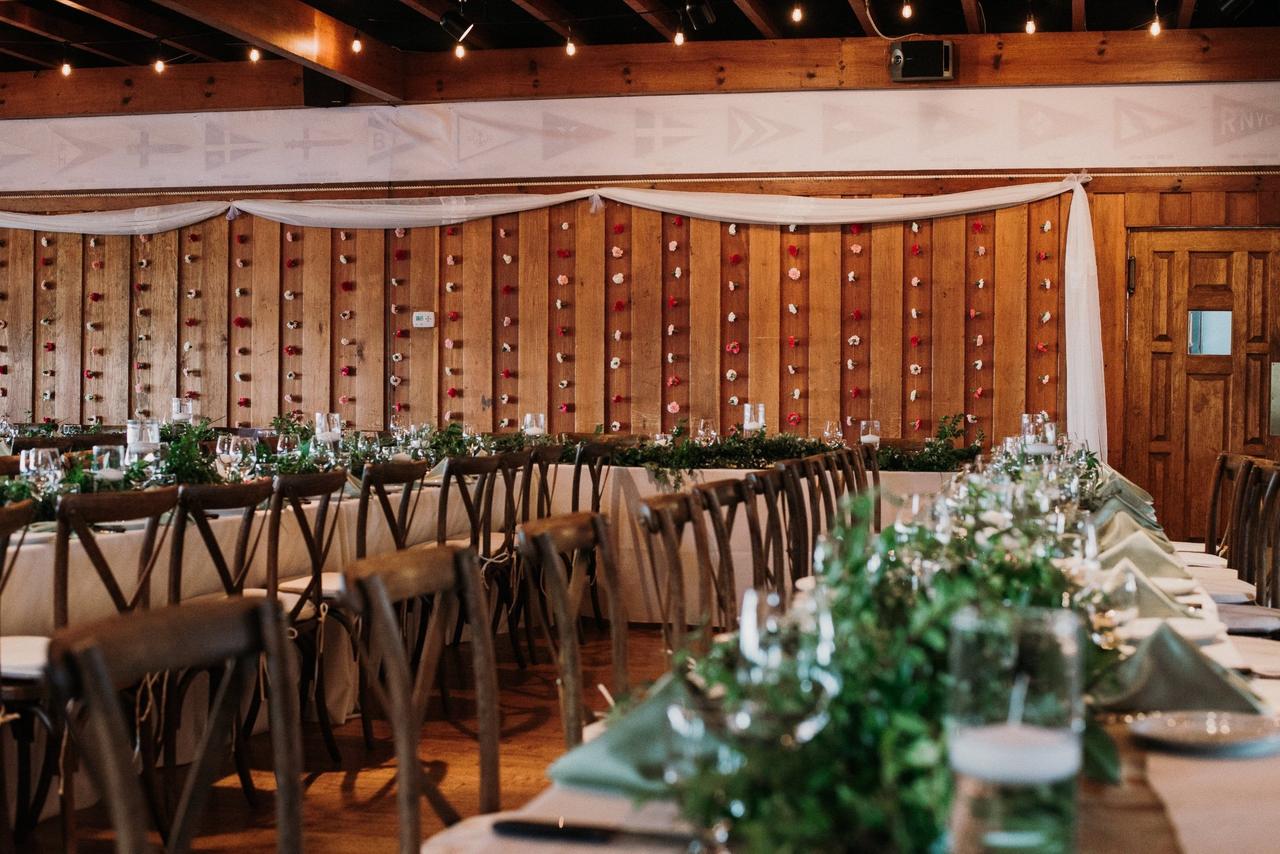 For those who love a view: La Belvedere
Take the short trip out of Ottawa to Wakefield, Quebec and you'll be treated to some of the most gorgeous views in the area. La Belvedere is an 8,000 square foot venue that sits right on the edge of a cliff, meaning you'll have the beautiful, Gatineau Hills as a backdrop for your celebration (don't worry, there are plenty of windows if you're having your wedding indoors). The interior is ultra-modern, and there is plenty of rustic patio space, too. The maximum capacity is 200 guests.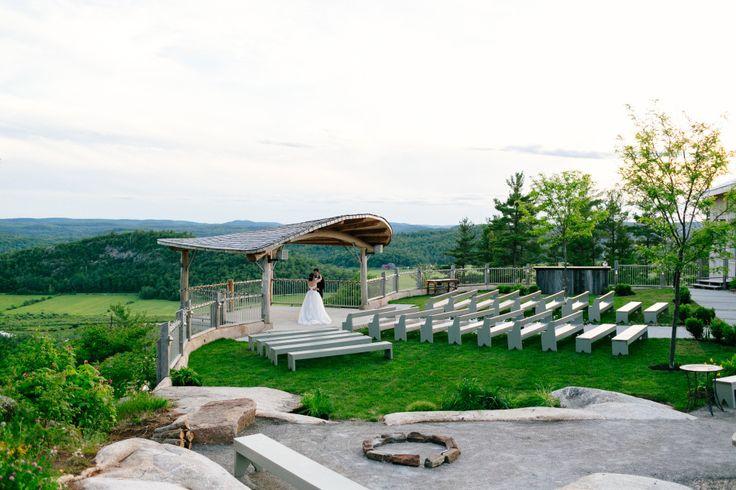 Find more Ottawa wedding venues and vendors on WeddingWire »