10 Hamilton Wedding Venues for Every Type of Couple
Planning on having your wedding in the Hammer? We've got some stunning Hamilton wedding venue ideas for you.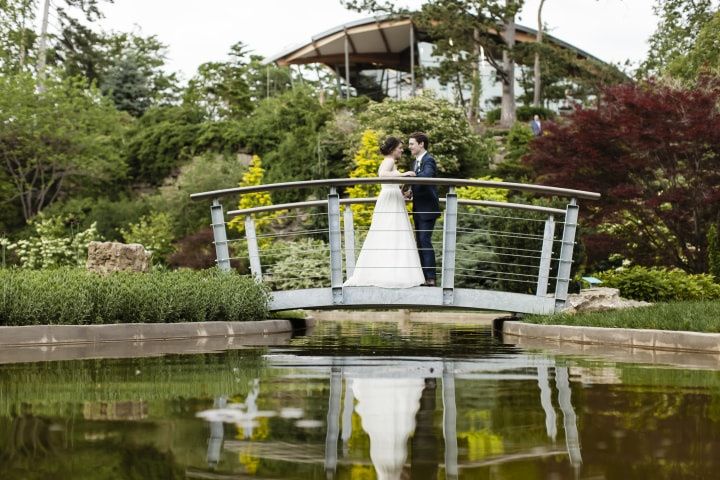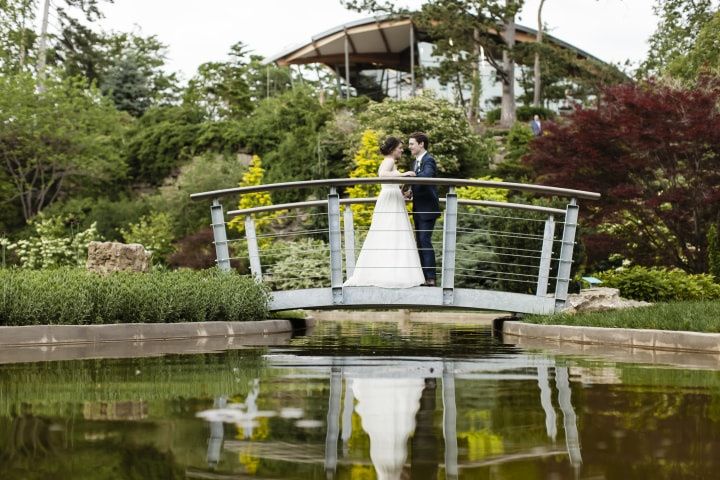 If Hamilton is your wedding destination, we're here to help! We've narrowed down the best Hamilton wedding venues for every type of couple, from hipsters to scholars. Whether you want to say your 'I dos' in a stylish loft or exchange rings by the water or get hitched in a beautiful brewery, there's a spot for you on this list.
Here are Hamilton wedding venues for every type of couple.
For the hipsters: The Spice Factory
If you're on the hunt for a beautiful industrial-chic Hamilton wedding venue, The Spice Factory should definitely be on your radar. It's equipped with two large exposed brick event rooms, a bridal suite/lounge and an outdoor patio complete with gas fire pits. It can accommodate up t0 160 guests, making it ideal for midsize weddings.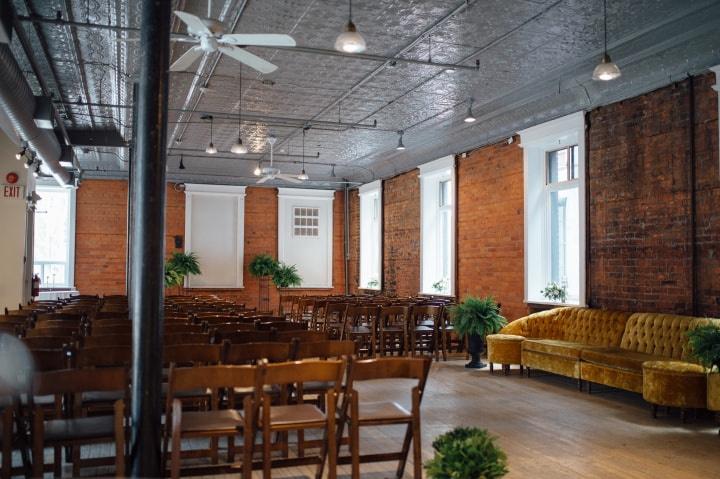 For the beer enthusiasts: Fairweather Brewing Co.
The beers at Fairweather Brewing Co. flaunt some of the prettiest packaging around, so it should come as no surprise that the brewery is super picturesque. The taproom looks like the apartment you've always wanted, decked out with potted tropical plants and cacti and is perfect for intimate receptions. It's also got a 100-seat mezzanine space that's set to open this year.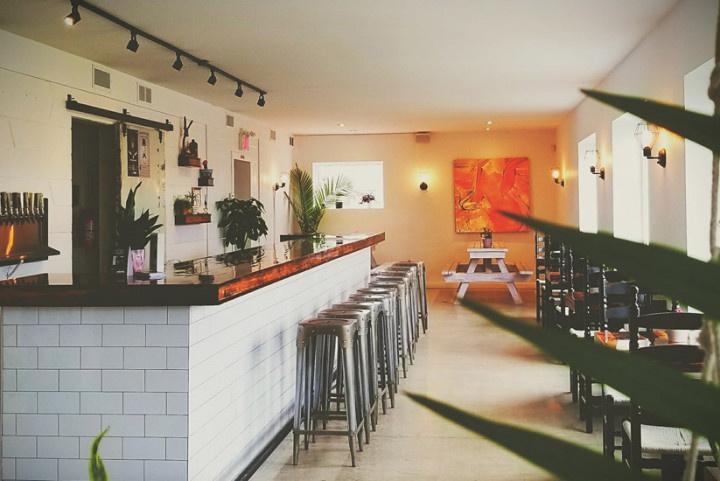 For the vacationers: The Lakeview
Can't afford a destination wedding? Lakeview may just be the waterfront Hamilton wedding venue for you. It's located right on the beach, so you can say your vows with the sand between your toes and then move inside for your party. Its gorgeous ballroom boasts vaulted ceilings, exposed beams, shiny hardwood flooring and can fit up to 160 guests (so don't go too crazy with your invites).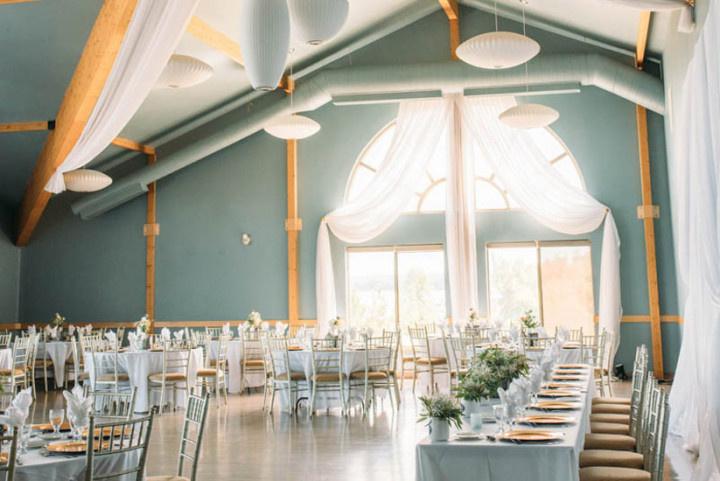 For the couple who wants to feel like royalty: Dundurn Castle
If this year's royal wedding got you jonesing for a castle wedding venue, we've got the perfect pick for you. Dundurn Castle may not be as extravagant as Harry and Meghan's venue, but it's still pretty darn stunning. It's a neoclassical mansion that was built in the 1830's and has been preserved by the City of Hamilton (so there's still a lot of its original decor). It can accommodate up to 72 guests, making it ideal for intimate celebrations.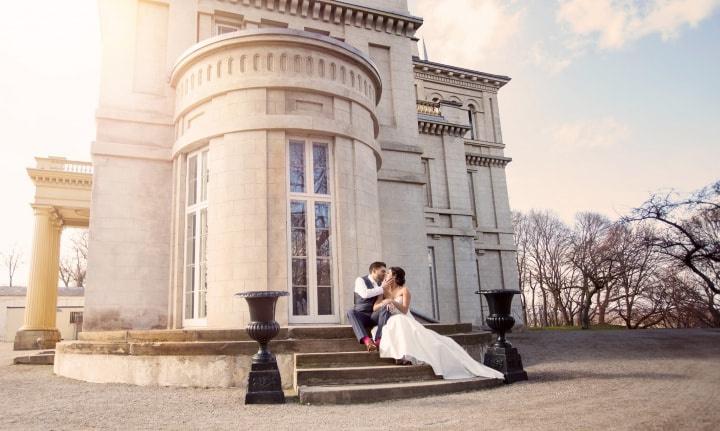 For the scholars: University Club of McMaster
McMaster doesn't have to be your alma mater for you to appreciate the beauty of its University Club. The space is outfitted with wood paneling, massive windows and luxurious decor, making it ideal for elegant, vintage celebrations. It can fit up to 120 people, so only invite your nearest and dearest friends and relatives.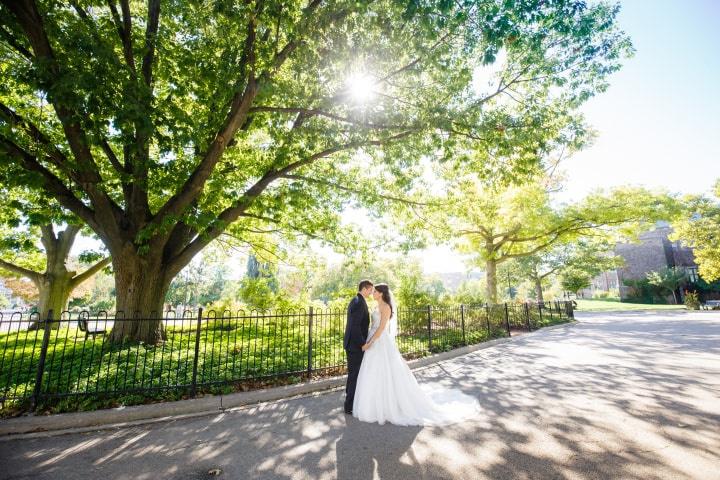 For the rustic duo: Glen Drummond Farm Estate
Want to get away from it all on your wedding day? Hop in the car and head to Glen Drummond Farm Estate. The rustic-chic wedding venue is only a 10 minute drive from Hamilton's city centre, so you and your guests should have no trouble getting there. On its 120-acre grounds you'll find stunning indoor and outdoor sites, a waterfall, fire pits, playgrounds and much more. It can accommodate small weddings and huge events, so you can host an intimate wedding or something massive.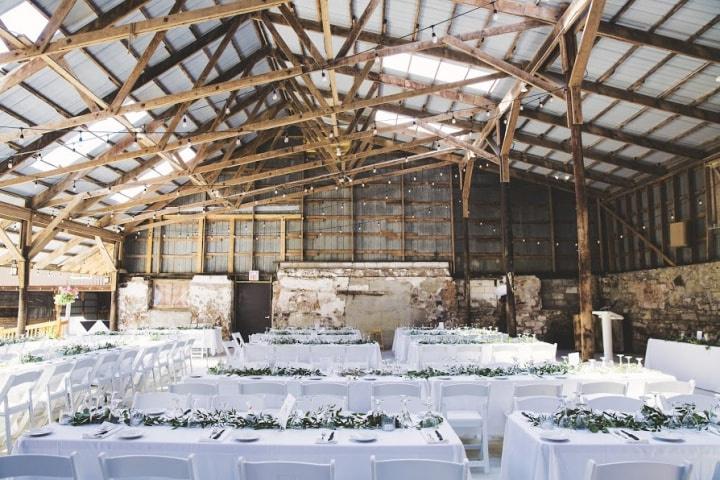 For the foodies: Edgewater Manor & Restaurant
If you and your partner are total foodies, there's a good chance you're on the hunt for a restaurant wedding venue. Can't decide on which one? Our vote goes to Edgewater Manor & Restaurant. The 1920's manor has Gatsby vibes, indoor and outdoor event spaces with a view of Lake Ontario and a killer menu stacked with steak and seafood. Its outdoor space can fit up to 400 people and its largest indoor area can fit up to 110 guests, giving you plenty of different set-up options.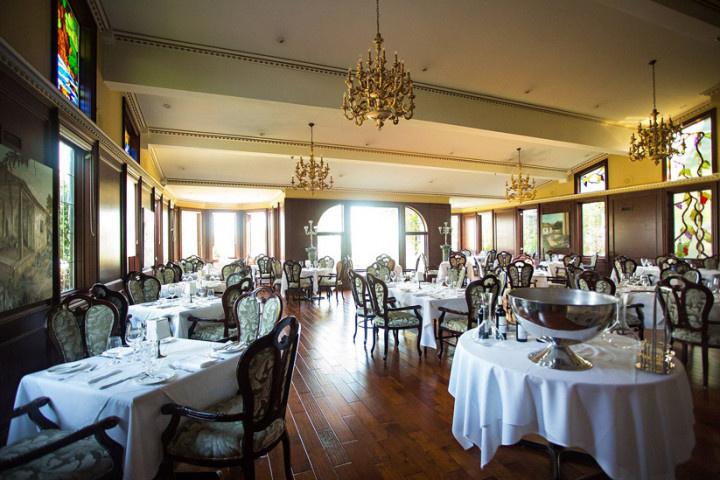 For the outdoorsy couple: Royal Botanical Gardens
Whether you have total green thumbs or just love the look of a flower-filled space for your special day, the Royal Botanical Gardens is the Hamilton wedding venue for you. Its six event spaces all boast a healthy dose of blooms and greenery and can be transformed to fit your wedding theme. The largest room can accommodate up to 300 people, so you can go ahead and add a few plus ones. P.S. it takes less than 15 minutes to drive to from the city centre, so your guests shouldn't have any trouble getting to and from.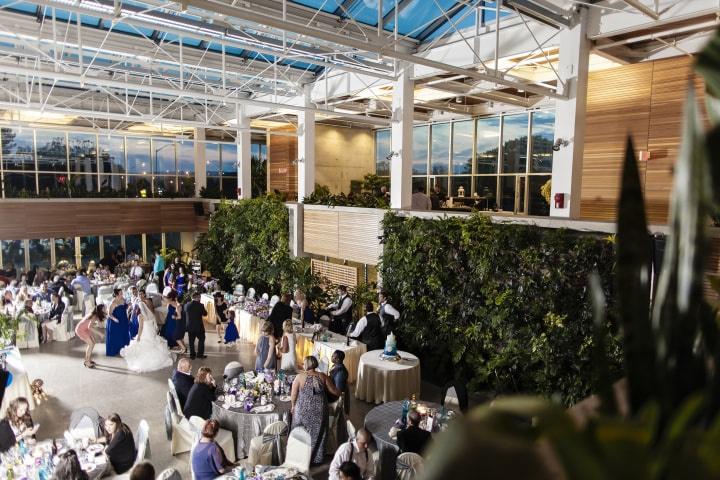 For the wine lovers: Puddicombe Estate
If you enjoy nothing more than kicking back with a bottle of pinot noir, chardonnay or merlot, you'll love Puddicombe Estate. The winery has plenty of wedding potential and can host your event in the fruit orchards, vineyards, gardens or, if the weather's not on your side, indoors. Its largest spaces can hold up to 250 people, so you shouldn't have to cut anyone from your guest list.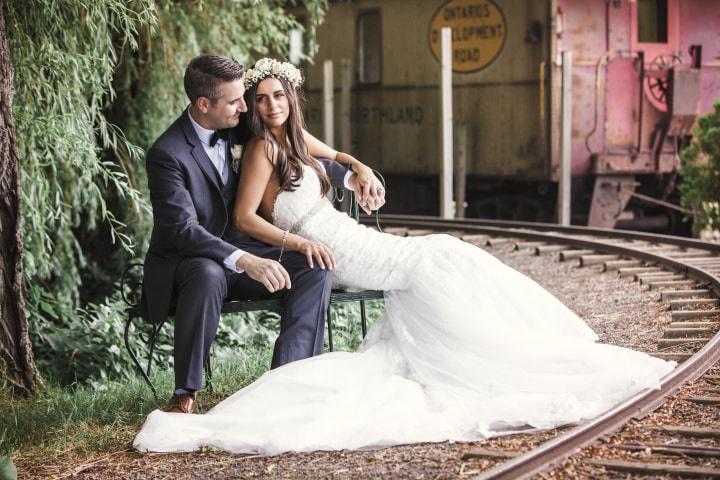 For the elegant duo: Courtyard by Marriott Hamilton Hotel
For those who love glitz and glamour, Courtyard by Marriott Hamilton Hotel is the perfect spot to tie the knot. Its event rooms are decked out with chandeliers, patterned carpets and massive windows and can be made over to match your wedding theme to a T. It can fit parties of up to 170, so it's a great option for midsize weddings.