How to Involve Your Nearest and Dearest in Your Elopement
Planning on eloping instead of having a full-blown ceremony and wedding reception? Here are a few ways to involve your loved ones in your big day without inviting them.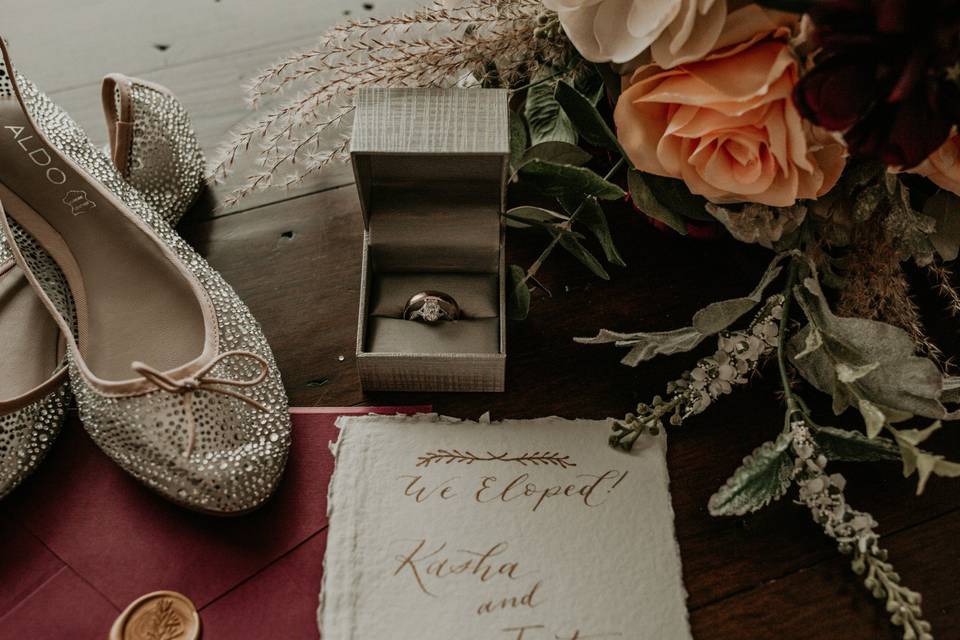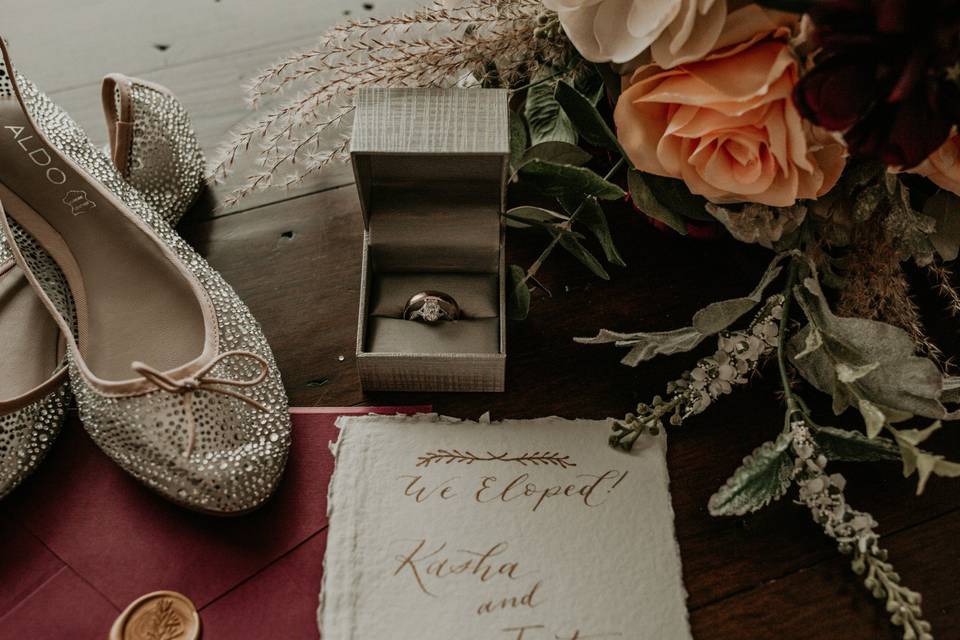 Planning on having an itty bitty wedding featuring just you, your partner, and maybe be a handful of loved ones? We love that! Now, there's a good chance you want to involve your nearest and dearest in your elopement rather than keeping it a secret, even though they won't be by your side IRL. From throwing a party before your big day arrives to creating and sharing an album stacked with your favourite moments, here are a few of our favourite ways to get your friends and family in on your elopement.
Here's how to involve your nearest and dearest in your elopement.
Include them in planning
Now, the wedding planning adventure you'll have for your elopement will probably be way more chill than, say, putting together a massive celebration with hundreds of attendees. Even though there won't be as big of a workload, there's still plenty of planning to be done (I mean, your elopement isn't going to plan itself!). To make your friends and family feel more included in the process, ask a few of them to help with important tasks, like joining you on your wedding dress shopping outings, writing your wedding vows, and choosing your first dance song.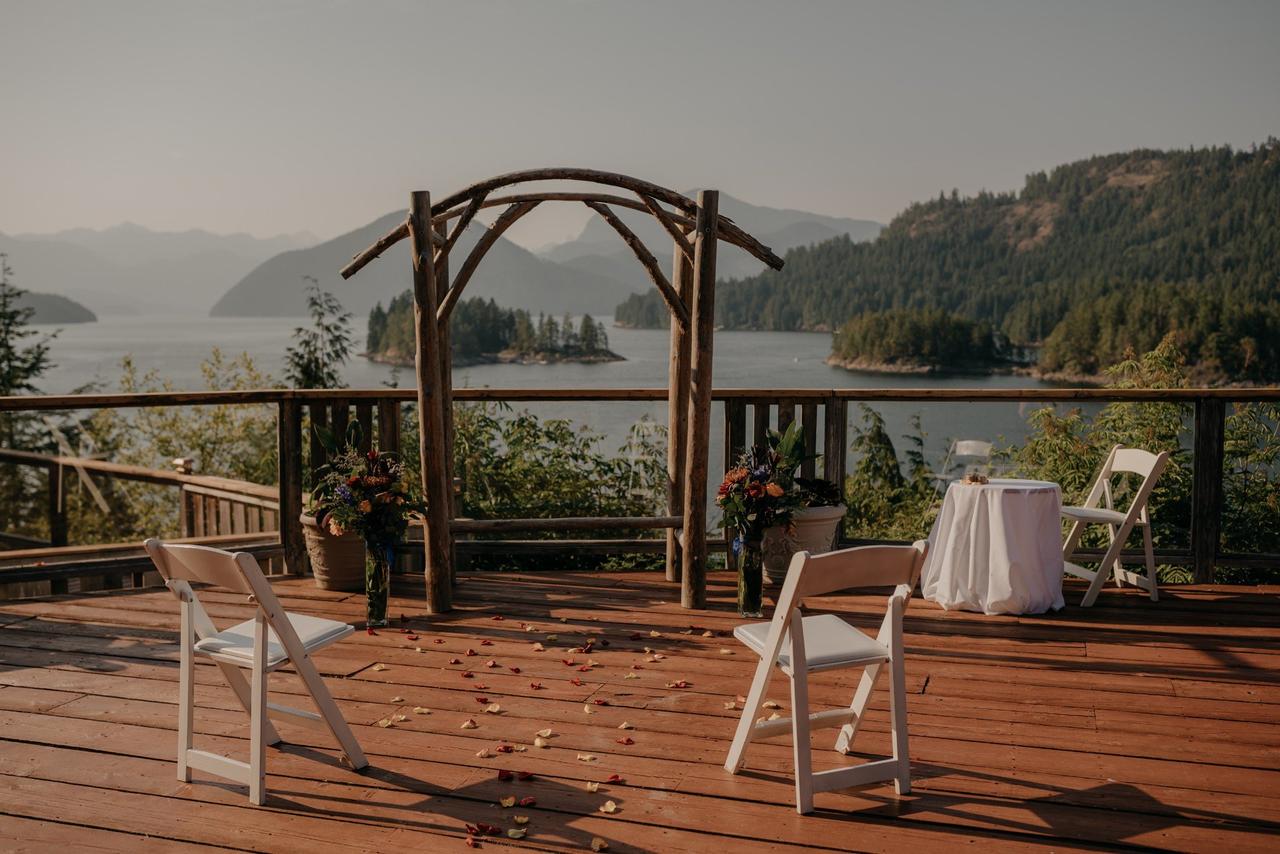 Throw a wedding shower or engagement party
One of the easiest ways to make your loved ones feel like they're a part of your big day is by throwing a pre-wedding event, like a wedding shower or engagement party. These events are typically a lot more casual than an actual ceremony and reception, so you really don't need to go all out with the bells and whistles. If you're trying to save money by eloping, you can cut costs by asking your friends and relatives to BYOB to the event or even make your pre-wedding event a relaxed potluck where everyone brings their favourite dish.
Bring on the heirlooms
What you wear on your wedding day can be pretty meaningful. If you aren't inviting your family members to your celebration, you can honour them by wearing their hand me downs, like a veil, wedding dress, fur stole, tie, pocket square, and/or a piece of jewellery. When they see you rocking that heirloom in your wedding photos, they'll definitely feel like they played a role in your big day.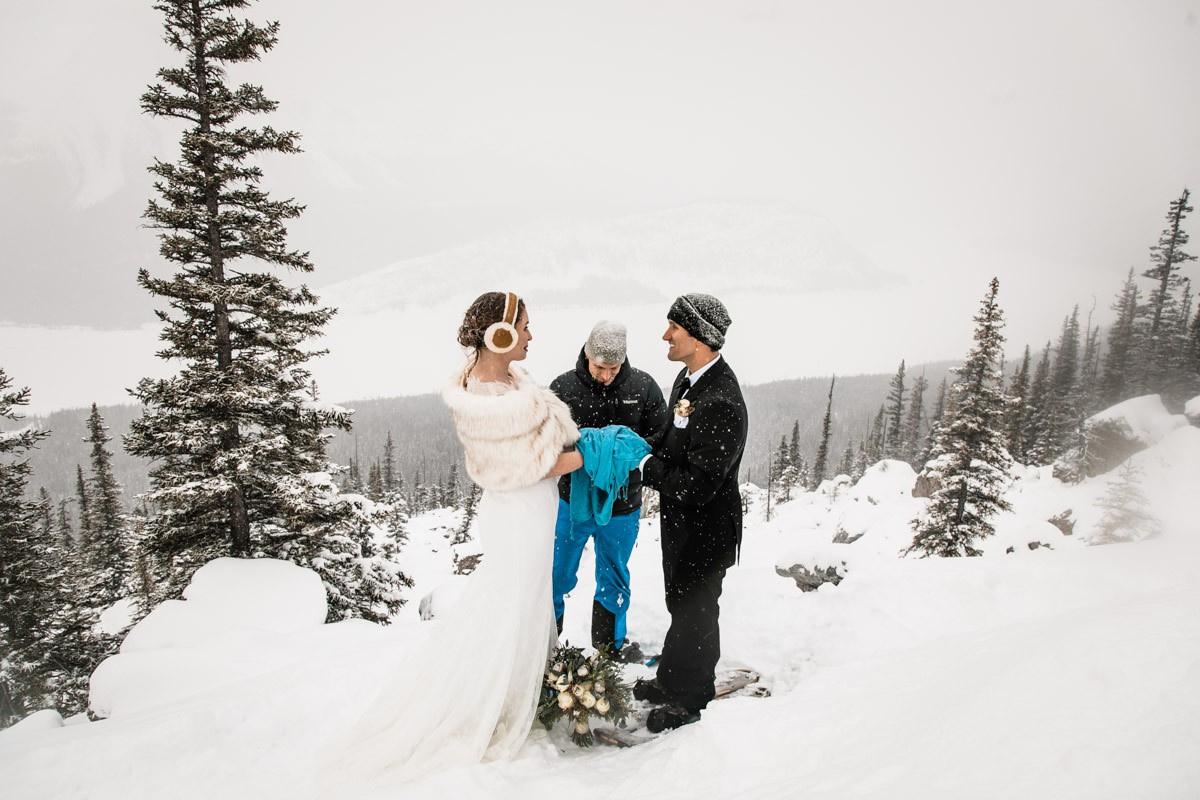 Borrow their traditions
If you don't want your "something borrowed" to be attire-based, look a little deeper into your family's cultural and religious traditions. Working some of those into your elopement ceremony is an awesome way to show how much you care about them, even if you don't necessarily share their beliefs. Remember, you don't have to go all out for this to pull on some heartstrings.
Be sure to hire a wedding photographer
OK, this kind of goes without saying, but hiring a wedding photographer for your elopement is pretty much essential. Even if the ceremony you planned is low-key, you'll want pictures to remember your big day - and you'll want to share those with your friends and family who couldn't be there, too. We suggest hiring a pro so you can look back on some seriously beautiful photos of your wedding. Sure, phone cameras are great nowadays, but you don't want the only evidence of your petite celebration to be a blurry photo from a bystander.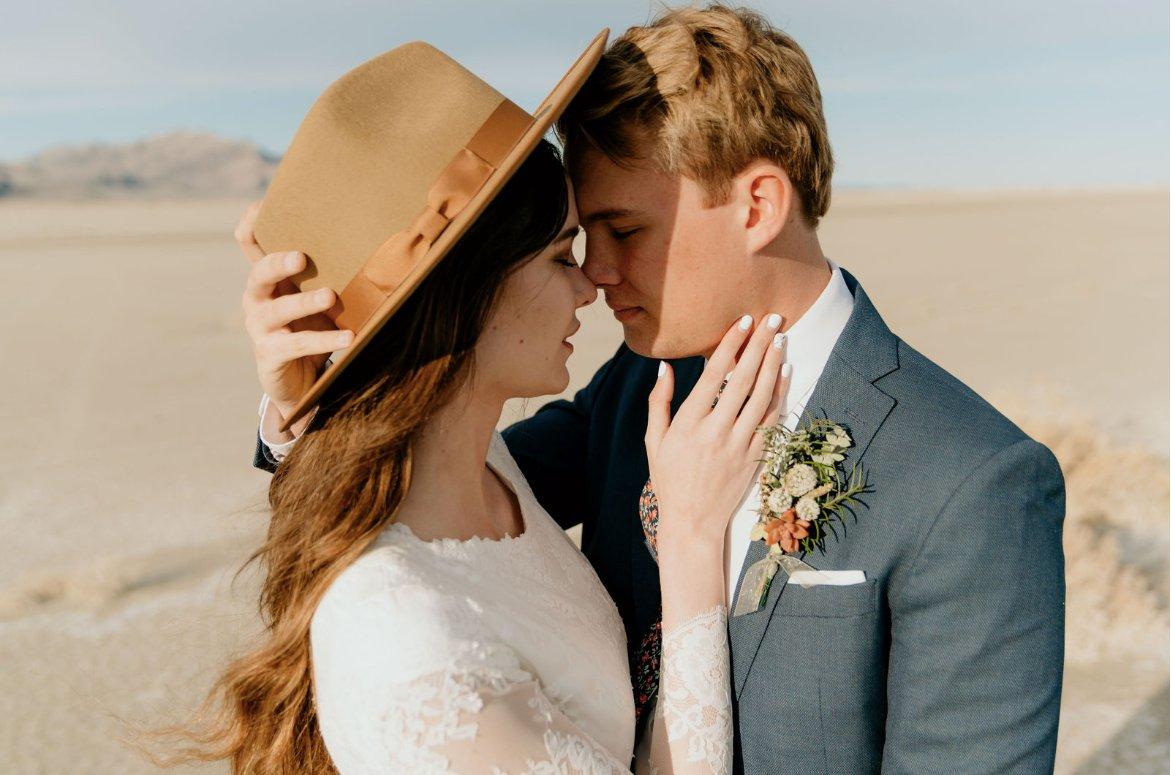 Videotape the entire event
Another wedding vendor you may want to consider hiring for your elopement is a wedding videographer. This probably isn't as essential as a photographer, but having a video of your big day to share with your nearest and dearest is a nice way to involve them. A videographer will naturally capture your wedding in more detail than a photographer and your friends and family will get to see all the important things go down, like your vows, the ring exchange, and your first kiss. Plus, you'll get to hold onto those moments forever, and who doesn't want that?
Video chat on your big day
So long as you've got a phone signal wherever your elopement is taking place, you can do a quick phone chat. Take a moment out of your big day to call your loved ones and let them know they're with you, even though they aren't there IRL. Remember to let them know in advance roughly when you'll be calling them so that they clear their schedules and don't miss it. P.S. If your grandparents aren't great with technology, you may want to ask your family to get together so that you can video chat everyone together.
Throw an after party
Once you've actually eloped, you'll probably be in the mood to celebrate, so why not throw an after party? Consider this your wedding reception without the formality. You don't have to serve a fancy meal, have a first dance, slice into a wedding cake, or throw a bouquet - you can keep things super simple and just host it at your place or a local bar or restaurant. What's important is gathering your nearest and dearest for a bit of revelry and some congratulatory drinks.
Share a keepsake album (and everything else)
You know what they say: sharing is caring. To help make your friends and family feel involved in your big day, share everything you kept from it. This could include any stationery, signage, a dried flower from your bouquet, your ring box - really anything that played a role in your ceremony that they haven't had a chance to see. As we mentioned before, sharing your wedding photos and wedding video is also a must.
Find elopement packages and wedding venues on WeddingWire »