6 Major Wedding Video Don'ts
Need a guide on what to avoid when looking for a wedding videographer and creating and sharing your footage? We've got everything you need to know right here.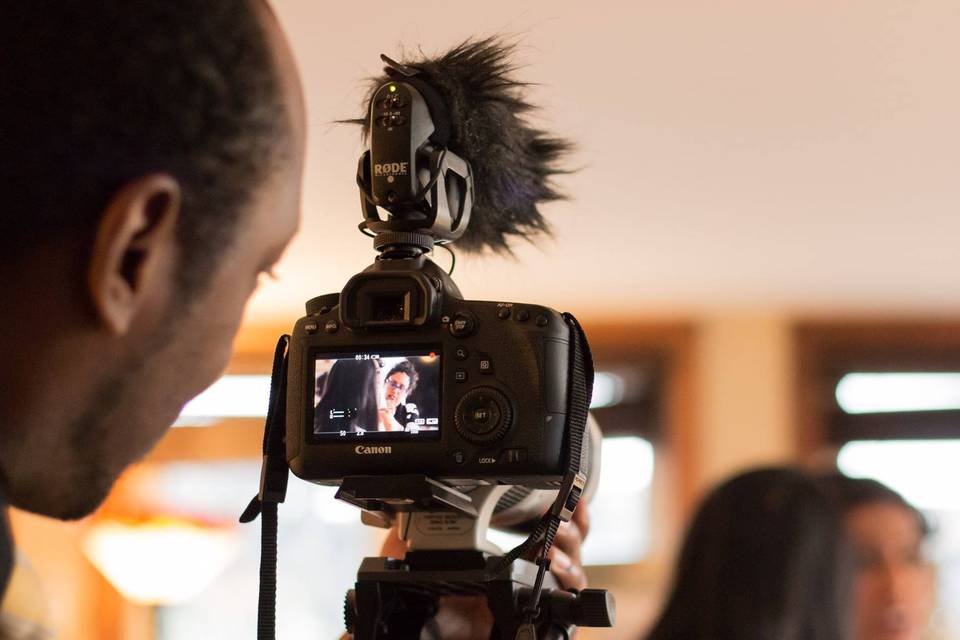 Your wedding video is probably going to be the most important film in your entire collection, so obviously, you want it to be great (like blockbuster quality). While you won't be able to control everything in the creative process, there are a few things you can avoid that will make the end result that much better. We've listed them all here to help you make a sweet and sentimental wedding film that you'll cherish forever.
Here are a few major wedding video don'ts.
Don't skip the research process
The first step toward getting a killer wedding video is hiring the right wedding videographer to shoot it. You'll want to be thorough and check reviews, do interviews and watch a few of the wedding videos your prospects have already shot prior to signing any contracts. If you're not a fan of their style or how they cut the video, those are major red flags. Follow our step-by-step guide on how to find the perfect wedding videographer and it should be smooth sailing for you.
Don't follow the camera
Don't worry, your wedding videographer will be able to find you on your big day! Don't spend your entire ceremony and reception trying to hunt them down, they'll know where to go to get your best angles. Acting natural and just enjoying yourselves will make the footage more candid and ensure that you're not overacting in every clip.
Don't forget to tell your videographer what you want
While your videographer is probably already well aware of which shots are the most important, it's never a bad idea to give yours a bit of instruction. Before the big day arrives, provide them with what you'd like captured and a list of the VIPs you absolutely need footage of (with their photos, of course). This will ensure that your wedding video has everything you want and more. P.S. we've made this wedding videography checklist to help you guarantee you get all the footage you need.
Don't micromanage your videographer
Repeat after me: "I am not the director of my wedding video." Of course, you can give your wedding videographer tips, but you're not the one with the camera and everyone hates a backseat director. If you've hired a seasoned pro, they'll know what to shoot and how to cut the final product, so don't interfere. Focus on having fun and let them do their job.
Don't be scared to ask your wedding videographer to make changes
If there's something you don't like about your wedding video, you can totally ask your wedding videographer to make a few tweaks. Of course, if it's something about their style of shooting, you can't travel back in time, but if you find some footage unflattering, don't like the font they chose for your names or think the colour could use some enhancing, you can totally make a request.
Don't overshare it
Naturally, you're going to want to show off your wedding video, but your followers don't want their feeds plastered with footage of your celebration. If you're sharing a ton of wedding photos already, wait a little while to post your video. Honestly, if you spam your followers (even if they're your friends and family) they'll just ignore it, and you don't want that!
Find your wedding videographer on WeddingWire »