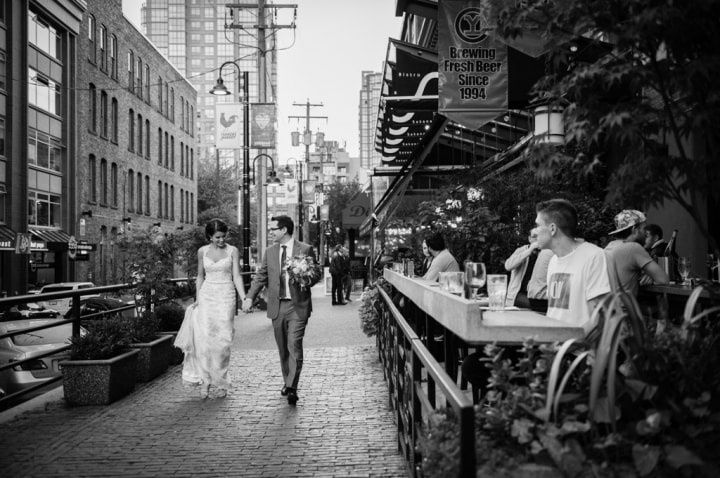 In the months leading up to your wedding day you'll be spending a lot of time dashing from appointment to appointment, looking to find the perfect vendor team to make your big day memorable. Well, good news for all you Yaletown Vancouverites, your neighbourhood has just about everything you'll need to plan the perfect big day. From stunning venues to photoshoot-worthy spots, this downtown community really does have it all.
Here's how to plan the ultimate Yaletown wedding.
Venue: Brix & Mortar (1138 Homer Street)
This Homer Street eatery makes for a stunning wedding backdrop. Not only are you guaranteed a top notch menu at your reception, but the industrial-chic space is absolutely breathtaking. Sporting massive skylights, chandeliers, exposed brick walls and a healthy dose of greenery, the restaurant doesn't slack on design. The space can fit around 100 seated guests, so you shouldn't have to cut down your guest list too much.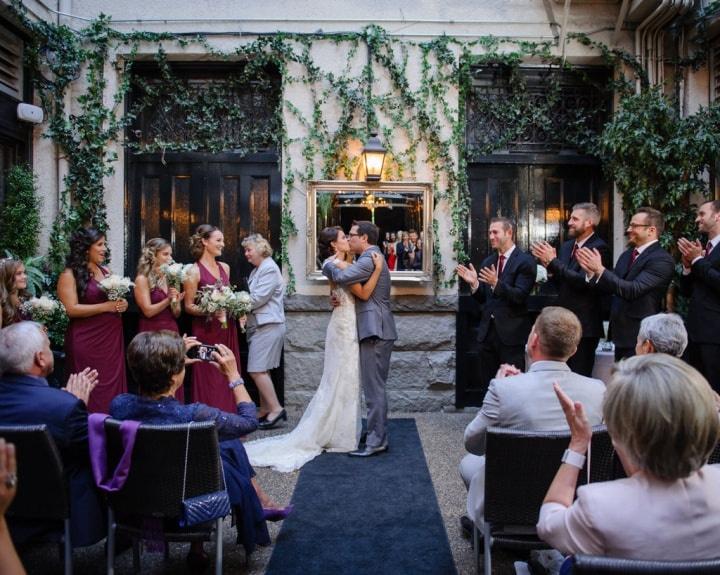 Dress: Blush Bridal (1189 Hamilton Street)
The most important part of the bride's wedding ensemble is the gown, so, naturally, you're going to need the perfect one. Head to Hamilton Street and you'll find Blush Bridal, a impeccably designed studio packed to the brim with stunning frocks. It carries top designers like Vera Wang, Zuhair Murad, Hayley Paige and Rosa Clara, so you should have no problem saying yes to a dress.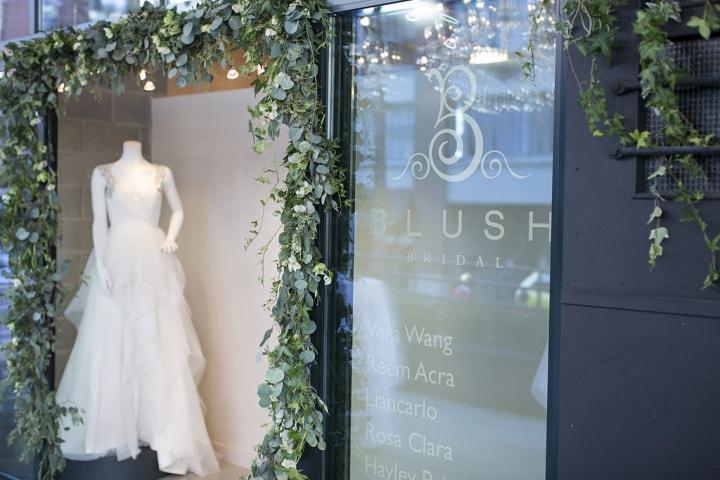 Suit: Indochino (1014 Homer Street)
The bride is bound to steal the show with her gown, but that doesn't mean the groom can slack on his outfit. If you're on the prowl for that perfect suit, try Indochino. This Vancouver-born shop crafts made to measure suits and tuxedos that will help you and your groomsmen look like a million bucks on your big day.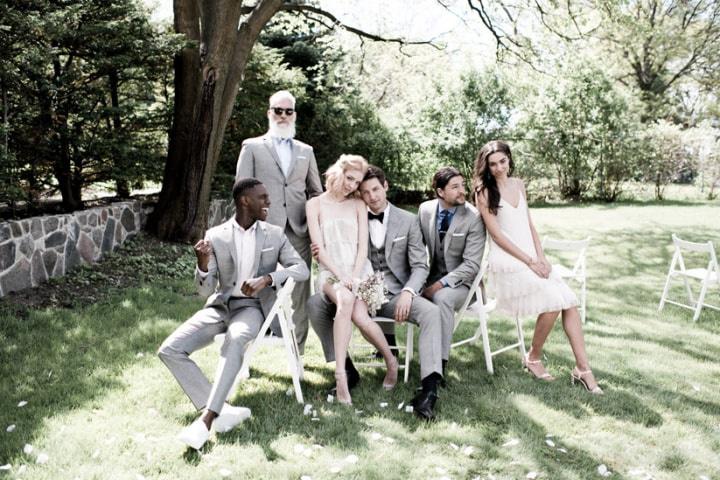 Cake: Ganache Pâtisserie (1262 Homer Street)
Looking for gallery-worthy confection to put your reception over the top? Ganache Pâtisserie is the place to go. The shop has been serving up sweet treats to Yaletown residents for over a decade and has snagged awards for its stunning wedding cakes. Owner Peter Fong puts plenty of TLC into his work, creating cakes that are real pieces of art. Flip through his portfolio and you'll see intricate sugar details, handpainted tiers and accents like edible flowers and ribbon.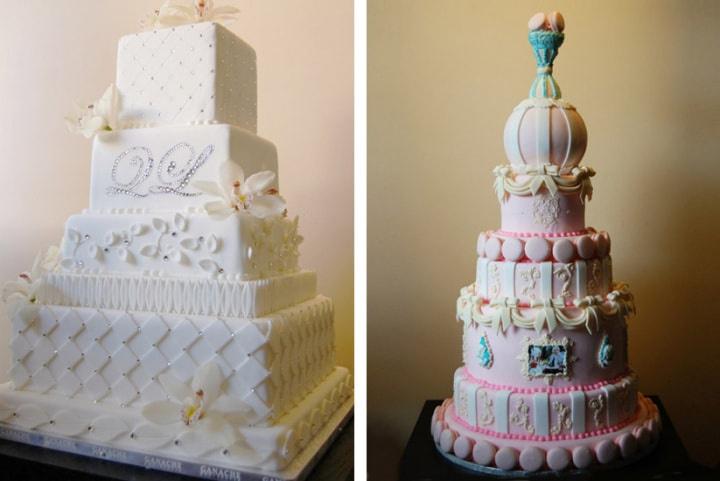 Flowers: Sunflower Florist (1359 Richards Street)
Head slightly north of the neighbourhood and you'll find Sunflower Florist on Richards Street. The award-winning shop crafts beautiful bouquets, centrepieces and boutonnieres using grade A blooms. From flowing, rustic arrangements to ultra-modern, monochrome bouquets, the designers here can make your flora and fauna dreams into a reality.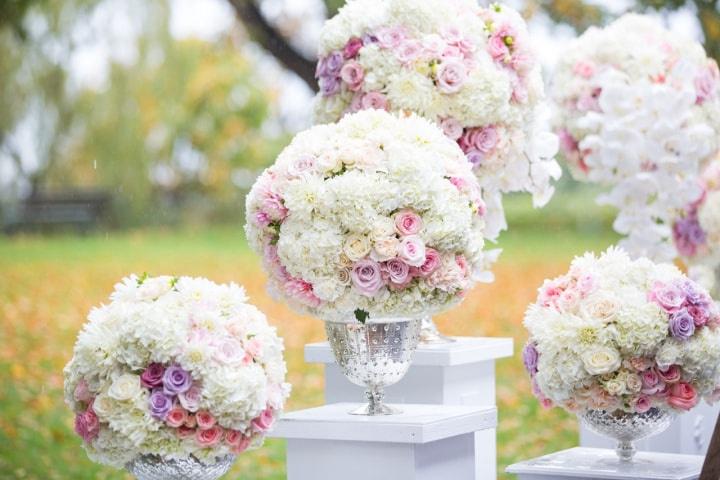 Registry: The Cross Decor & Design (1198 Homer Street)
Want to stack your gift registry with some new homegoods? Instead of making a beeline for a big chain store, head to this Homer Street boutique. Its stock includes everything from hand-woven textiles to chandeliers - so you've got plenty to choose from. Image courtesy of The Cross Decor & Design.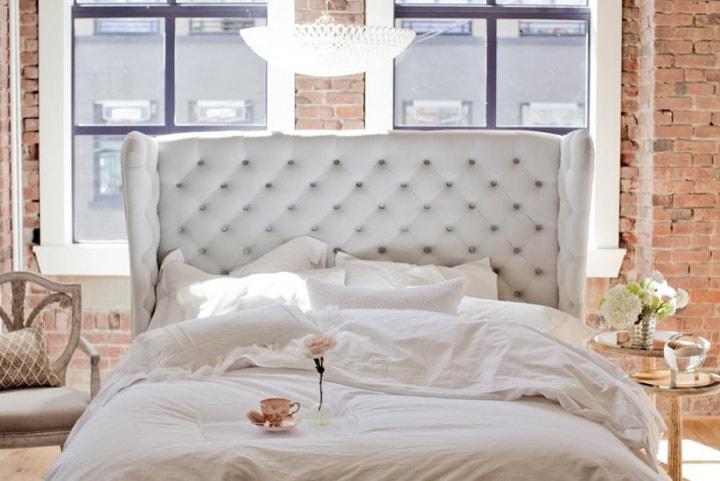 Catering: Truffles Fine Foods (785 Davie Street)
With four locations peppered around the city, Truffles Fine Foods is a Vancouver staple. Its kitchen can craft multi-course meals, swanky buffet eats and pretty much everything in between. Whether you're looking to compliment your barn venue with some BBQ eats or wow your guests with some artistic canapes, the chefs here have got your back.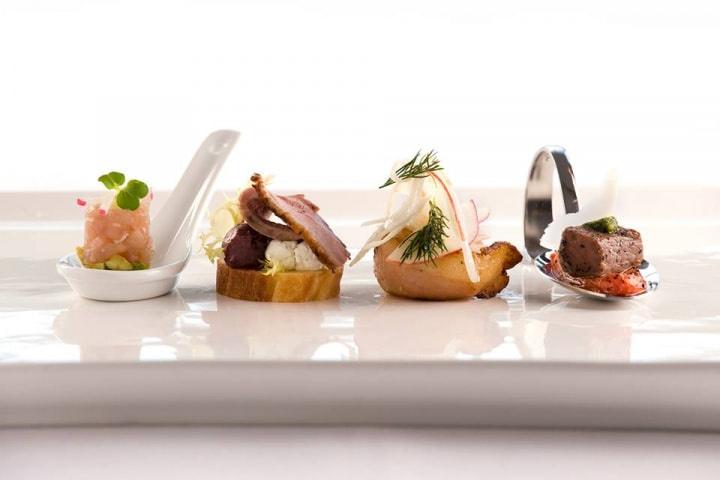 Rehearsal Dinner: Minami (1118 Mainland Street)
Minami is an upscale, modern eatery specializing in Japanese fare. On the menu you'll find dishes like black pepper tuna tataki, miso braised beef short rib and an array of specialty rolls (of course, they'll craft special menus for your event). Head past the main dining area and you'll find two private rooms available for your rehearsal dinner: the Blue Ocean Room (seats up to 40 guests) and the Blue Wave Room (seats up to 14 guests). Both are decked out to the nines, with ocean-inspired murals and sleek decor.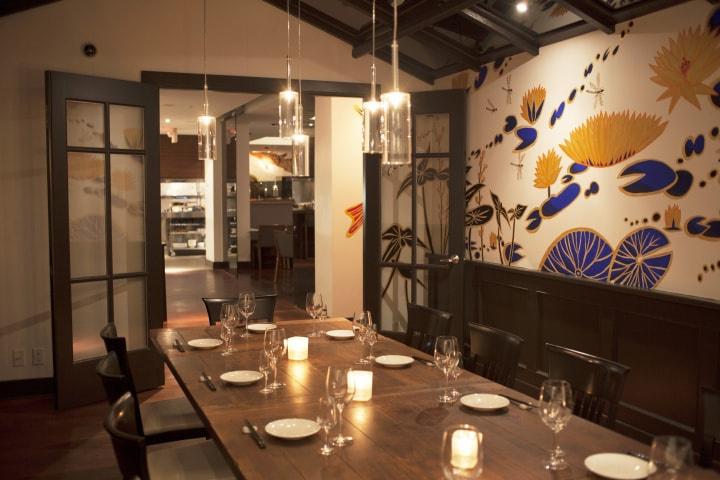 Photoshoot: Roundhouse Community Arts & Recreation Centre (181 Roundhouse Mew)
Looking for a spot to shoot your engagement or wedding photos? The Roundhouse is the obvious Yaletown choice. This spot has plenty of historical significance, with its construction beginning in 1888. The building has since been restored and renovated, but still has that old-timey industrial feel, perfect for couples who want something with a little more character than a park or ballroom. Tip: if you really love the location, it can also be rented out as a wedding venue.