Planning on tying the knot in Victoria, B.C.? You've probably thought about hopping on the ferry and travelling to the big city to hash out your wedding plans. Well, good news, you don't need to set sail to find everything you need for your big day. Downtown Victoria is brimming with bridalwear shops, venues and more, making planning your wedding in the province's capital a walk in the park.
Here's how to plan your wedding without leaving Downtown Victoria.
Venue: Union Club of British Columbia (805 Gordon Street)
Make your way to the corner of Gordon and Humboldt and you'll find the Union Club of British Columbia. This venue is perfect the perfect balance of old and new, boasting Neo-Georgian design features and modern decor flourishes. It has three event rooms available, a ballroom (capacity of 200), the Reading Room (capacity of 300) and the Begbie Lounge (capacity of 60).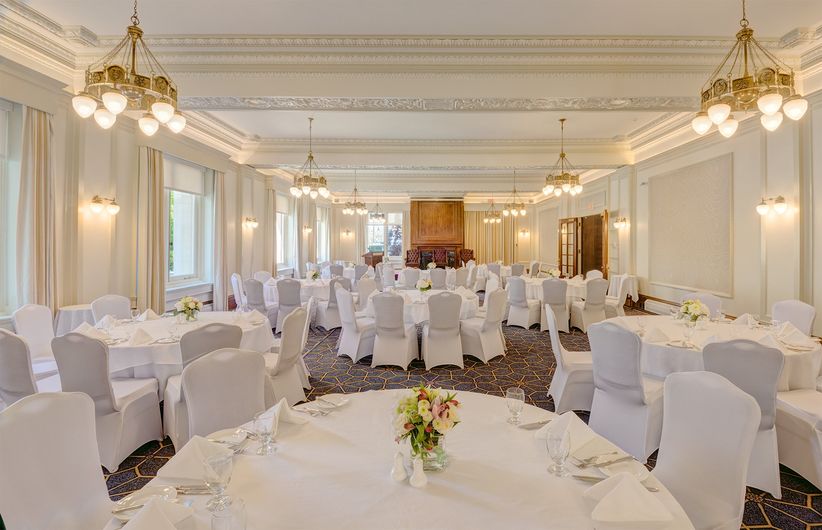 Dress: The White Peony Bridal Boutique (1816 Government Street)
Every blushing bride needs a killer dress, and The White Peony Bridal Boutique can help you find yours. The boutique's masterfully-curated selection of gowns features frocks by notable names like Truvelle, Willowby, Pure Magnolia and Nicole Miller. It also carries veils, hairpieces and jewellery, so you can accessorize your look without leaving the shop.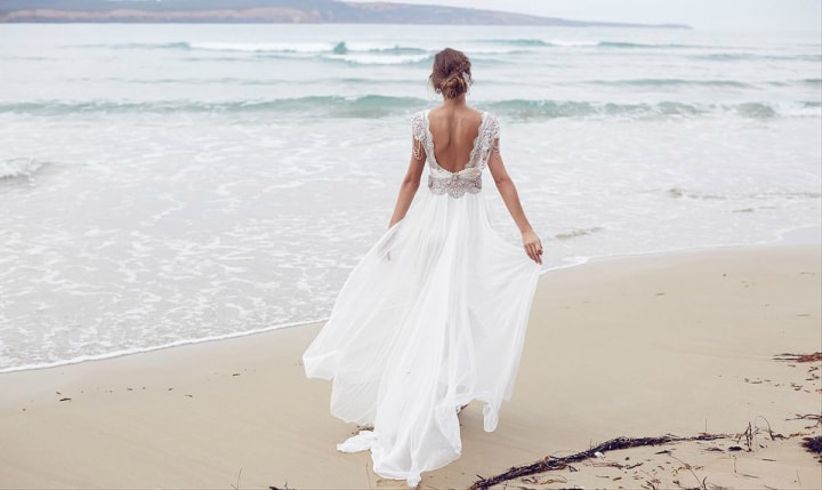 Suit: Outlooks (534 Yates Street)
Want to look like one dapper dude on your big day? Of course you do! Head to Outlooks to get your wedding outfit in order. The menswear boutique carries accessories, shirts, suits, shoes and more by the best in the business. Bonus: if you prefer shopping local, the store stocks plenty of Canadian brands, like Dion, Lipson and Empire (just to name a few).
Flowers: Rook & Rose (569 Johnson Street)
Moving on to flowers and greenery, Rook & Rose is the place to go in the neighbourhood. Whether you're in the market for a bridal bouquet packed with exotic blooms or a few potted plants to use as altar arrangements, this Johnson Street floral boutique has got you covered. It also rents out vases, can tackle delivery on the day-of and offers indoor landscaping services.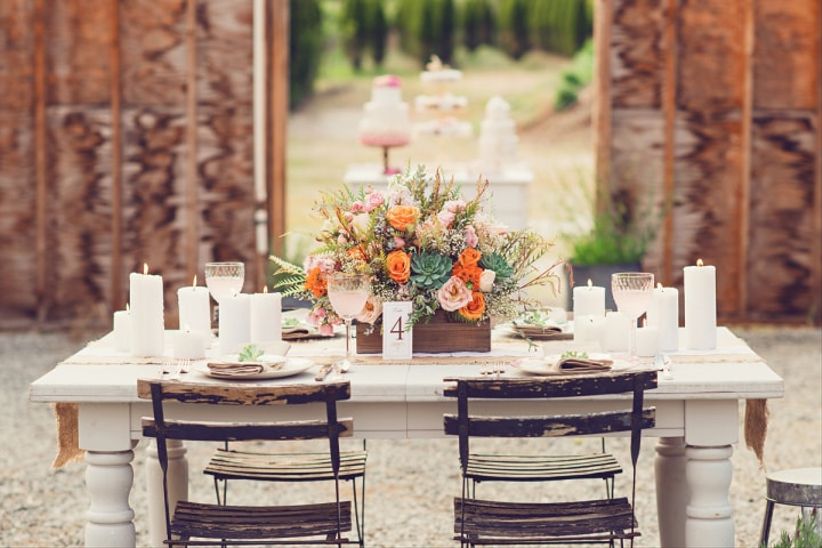 Cake: La Roux (519 Fisgard Street)
La Roux will help you take care of all your dessert table needs. The Fisgard Street bakery has a menu filled with macarons, eclairs, fruit tarts and just about everything in between. When it comes to cake, they can't be beat. From trendy drip cakes to perfectly piped multi-tiered confections, the bakers here can do it all.
Catering: Island Gourmet Catering (638 Fisgard Street)
You won't have to travel far from La Roux to meet with your caterer - Island Gourmet Catering is just a hop skip and a jump away from the patisserie. The company can handle cooking meals for a handful of guests or hundreds. On the menu you'll find everything from sweet ham and spinach tortilla cones to vegetarian-friendly mains.
Rehearsal Dinner: The Mint (1414 Douglas Street)
Want to do something a little bit different for your rehearsal dinner? Forget about boring old pizza and pasta - bring your guests to The Mint for some top-notch Himalayan fare. Its menu is stacked with eats like Tibetan momos, choyela and an array of curries. The restaurant's Haberdashery Room, located off of the main dining area, is a dimly lit lounge outfitted with fairy lights, exposed brick walls and unique works of art - perfect for wooing your nearest and dearest. Its capacity is 35 seated.
Registry: Hudson's Bay (1150 Douglas Street)
Hudson's Bay, as we all know, is a homeware mecca that carries everything from carpets to can openers. Because of this, it's one of the first places couples turn when putting together their registries. Rather than take care of everything online, we suggest that you visit the Douglas Street location to check out all the amazing goods in person and get helpful advice from a registry consultant. Image: Gordon Ramsay by Royal Doulton Bread Street collection available at Hudson's Bay.
Photoshoot: Holland Point Park
If you want your wedding photos to capture the natural beauty just steps away from downtown, make your way to the waterfront to capture some stunning photos with the waves as your backdrop. We suggest taking advantage of your surroundings and getting a few snaps with the parked ships at the pier. Pictured here: Jenny and Rich's stunning engagement shoot captured by Jon-Mark Photography.
Find more Victoria wedding venues and vendors on WeddingWire »