How to Plan Your Wedding Without Leaving the Beaches
Want to say your vows by the water? Here's how to plan your big day without leaving the Toronto Beaches.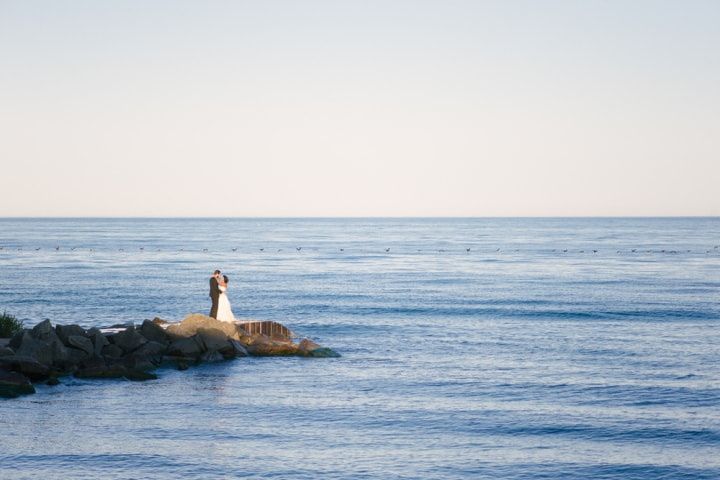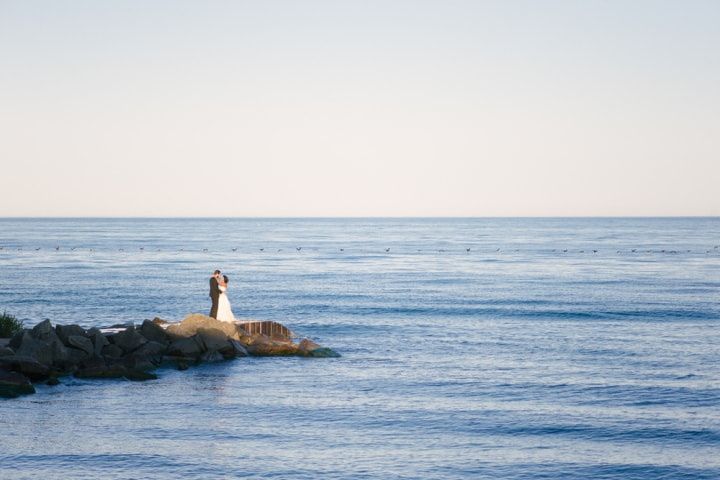 The Beaches is Toronto's little escape from the city inside the city. Instead of sky-high office buildings, bustling streets and tourist destinations it boasts a boardwalk, a handful of parks and - of course - a sprawling beach. While you may have to head west to the next neighbourhood (that's Leslieville) to sort out your wedding dress, everything else is within walking distance.
Here's how to plan the ultimate Beaches wedding.
Venue: Kew Gardens (2075 Queen Street East)
The Beaches doesn't boast many event spaces, so your options are pretty limited. We suggest taking advantage of the great outdoors for spring and summer soirees and heading to Kew Gardens park. The green space connects to the beach, so you'll get the best of both worlds on your big day. Remember, this is a public park, so you'll need a permit from the city before sending out your invites. The capacity is 30 people, so keep your guest list short.
Flowers: Cool Green & Shady (601 Kingston Road)
Just east of where Main and Kingston meet sits Cool, Green & Shady, a staple for Beachers who love their blooms. It's been serving the neighbourhood since 2002, so you know you're in good hands. Before you start crafting bouquets the florists will give you a little lesson on what's in season on your wedding day and how the flowers will work with your wedding style and colour palette. They can handle everything from sleek and simple boutonnieres to elaborate arrangements, making it a one stop shop for all things floral.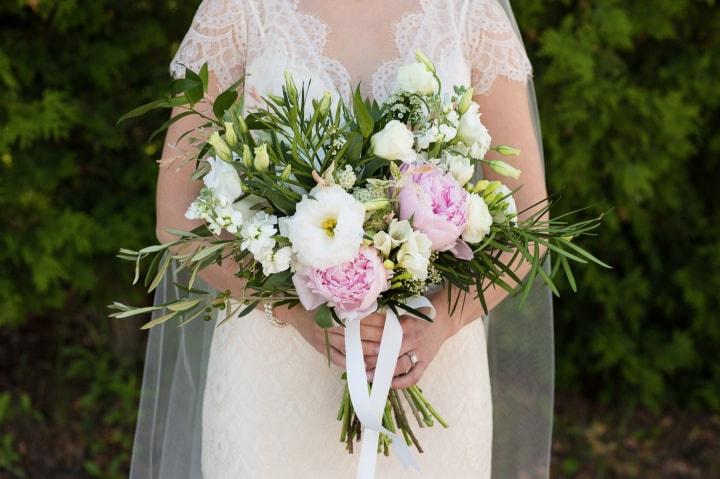 Cake: Tori's Bakeshop (2188 Queen Street East | 430 Front Street East)
If you hail from the east end, head to Tori's to get the vegan wedding cake of your dreams. The shop has perfected vegan donuts, crafts delicious and unique cupcake flavours, has nailed cruelty-free cinnamon buns and does custom cakes. Whether you just need a few plant-based treats for your dessert table or want to go all out and order a multi-tiered design, this place has got you covered. Image: Tori Vaccher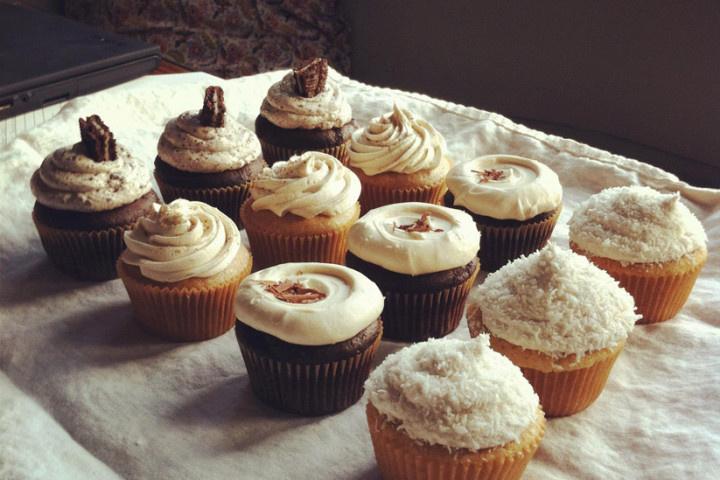 Catering: Velouté Bistro & Catering (2343 Queen Street East)
Head to the corner of Balsam and Queen and you'll find Velouté, a Beacher favourite. The restaurant can be rented out for weddings, but if you'd rather skip saying your "I dos" in an eatery, it also offers catering. There are hot and cold hors d'oeuvre menus available, perfect for couples who are in the market for a more casual catering situation.
Rehearsal Dinner: La Sala (1975a Queen Street East)
Queen Street East is peppered with cute little bistros, but La Sala may be your best bet for a rehearsal dinner. The Italian restaurant's upper floor - nicknamed the Salotto - can be bought out for private functions and can seat 30-40 guests. The chef will work with you to create a custom menu with faves like seared calamari, penne arrabbiata, risotto spinaci and more.
Photoshoot: R.C. Harris Water Treatment Plant (2701 Queen Street East)
Okay, so an old water treatment plant may not exactly seem like the most romantic location, but trust, me, it makes for an excellent photo backdrop. The art deco building sits at the foot of Victoria Park Avenue, on the shore of the beach, so you'll get the sand, surf and some amazing architecture in your photos.