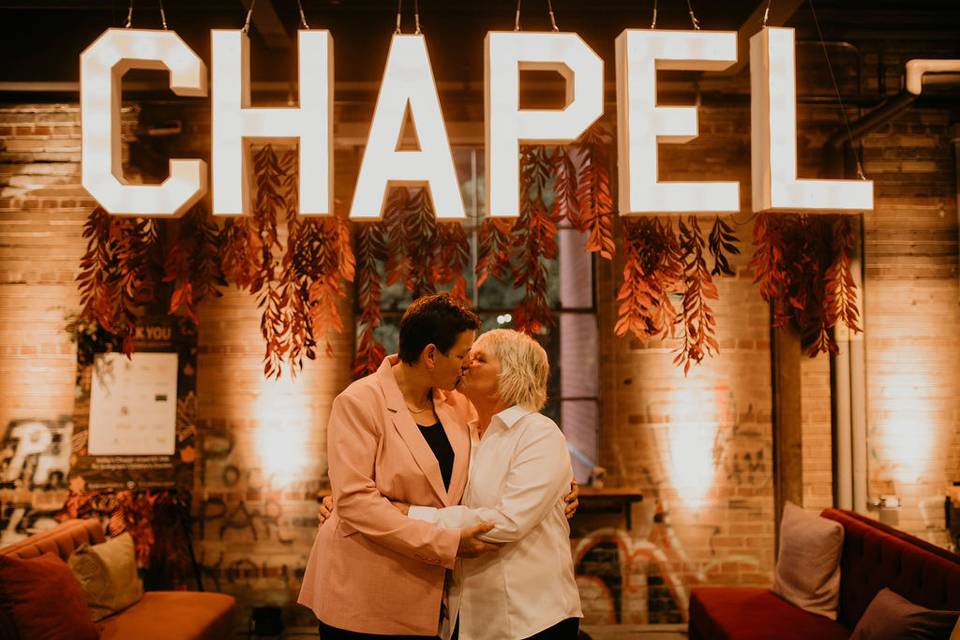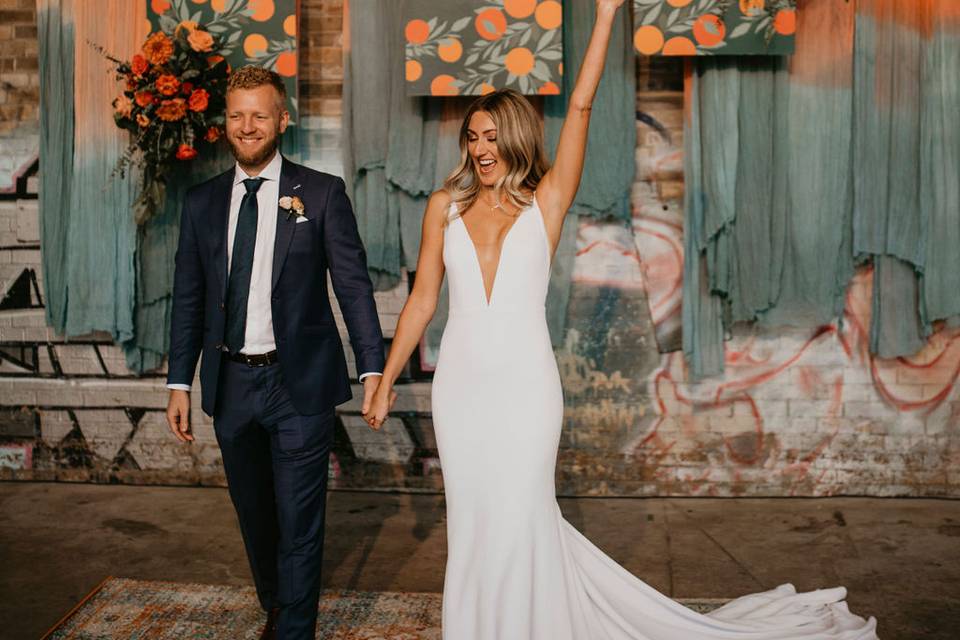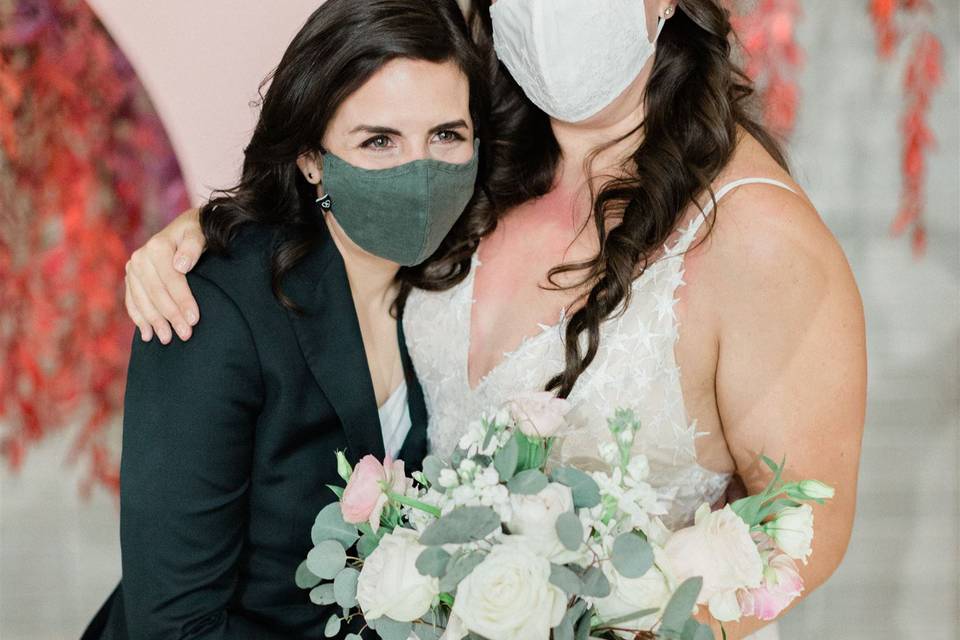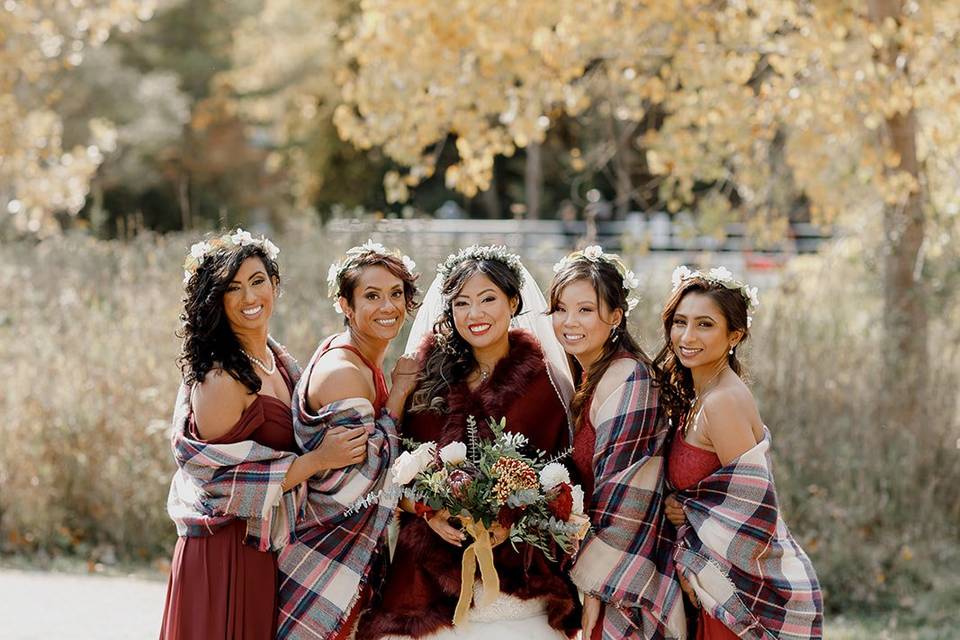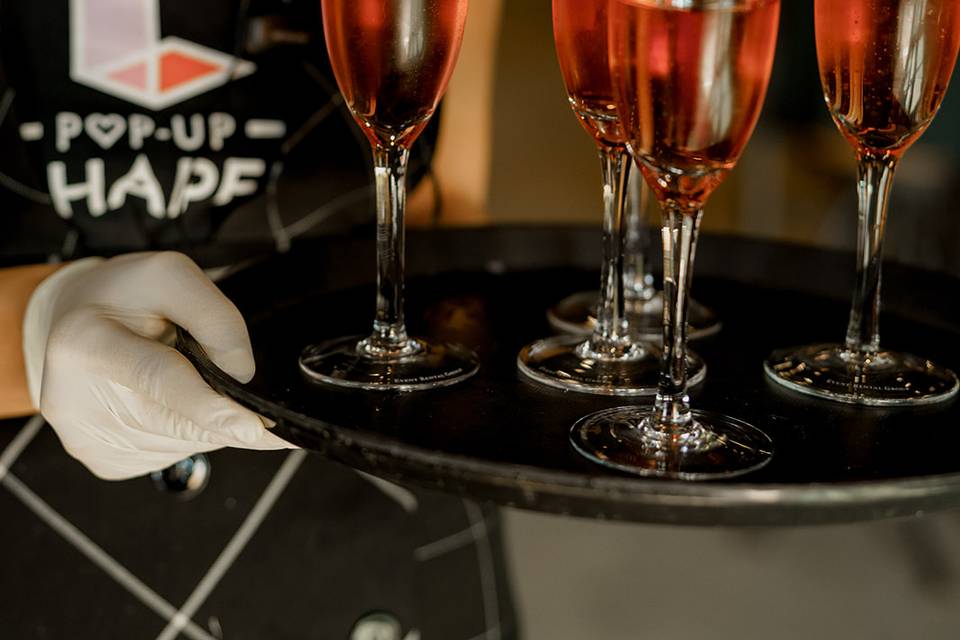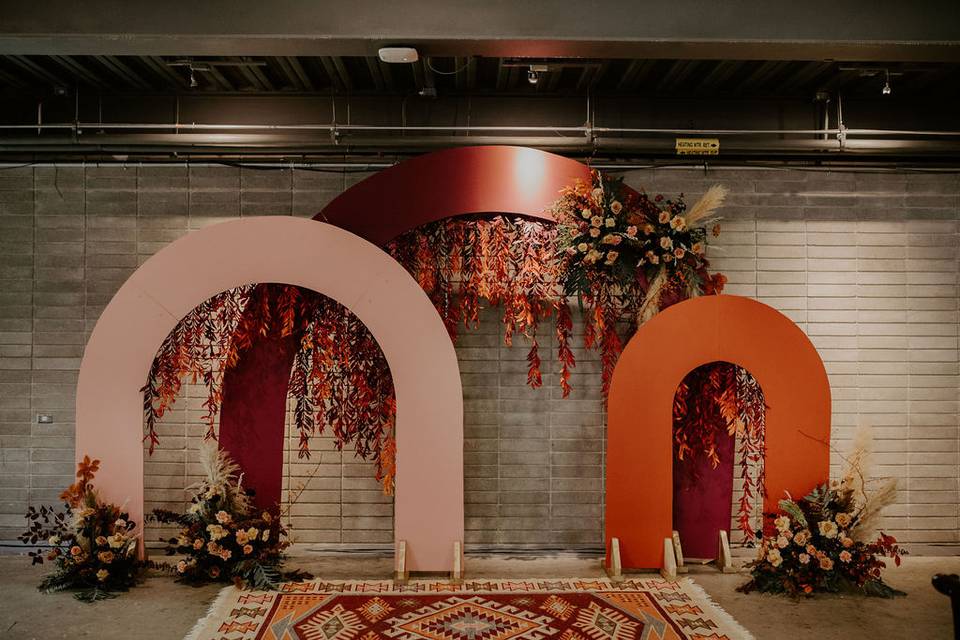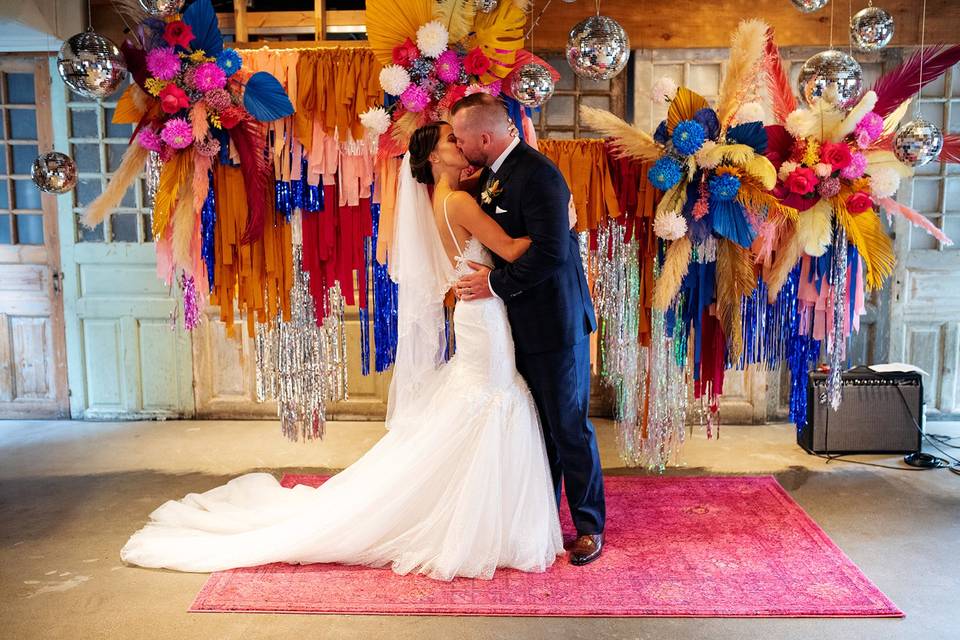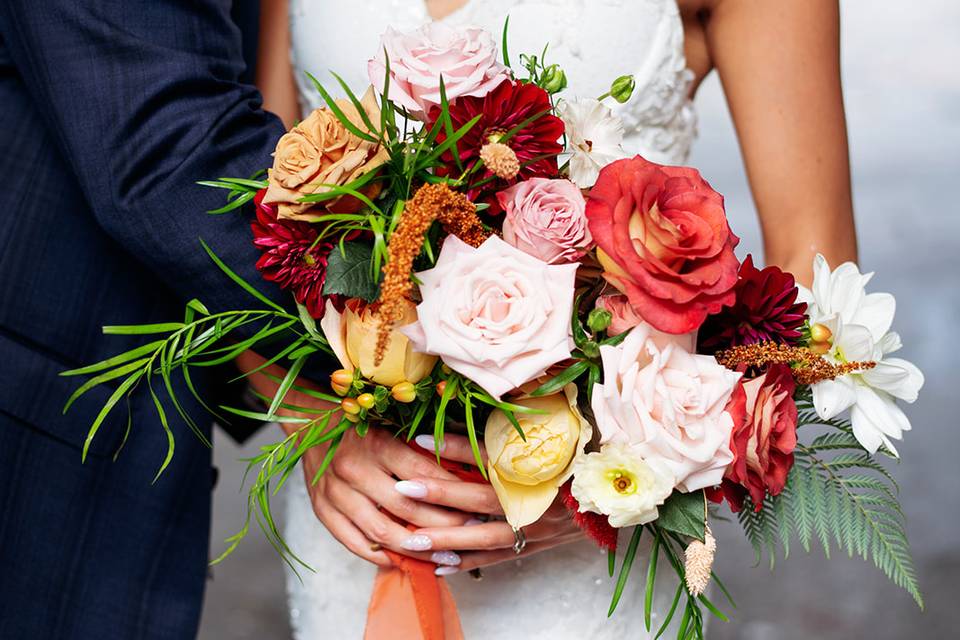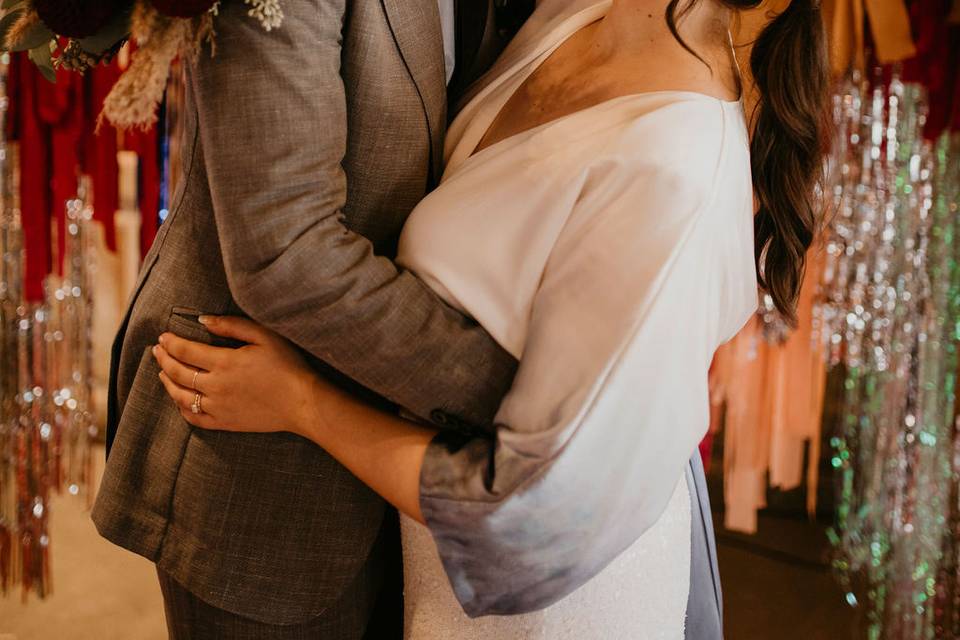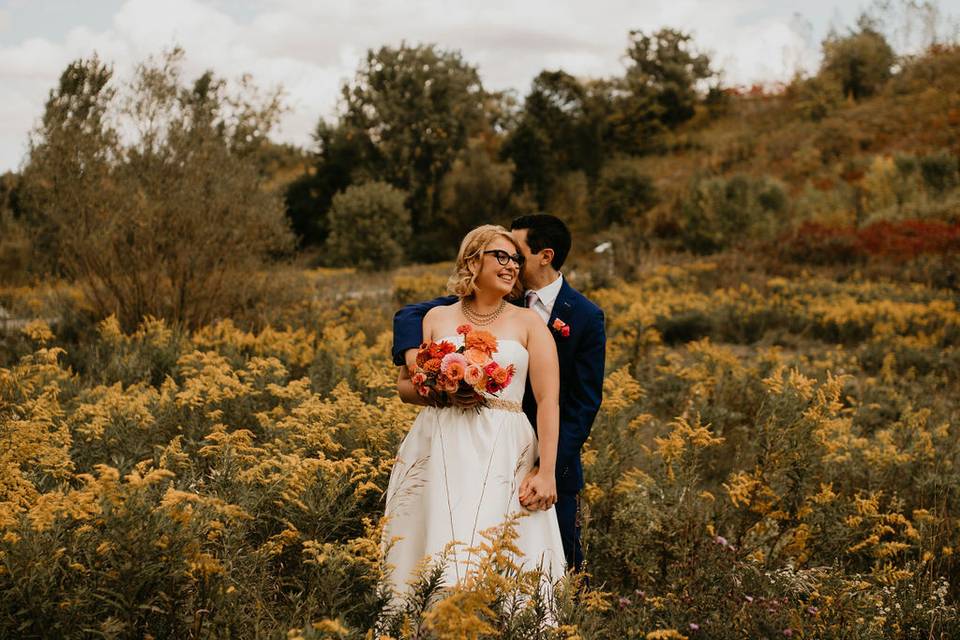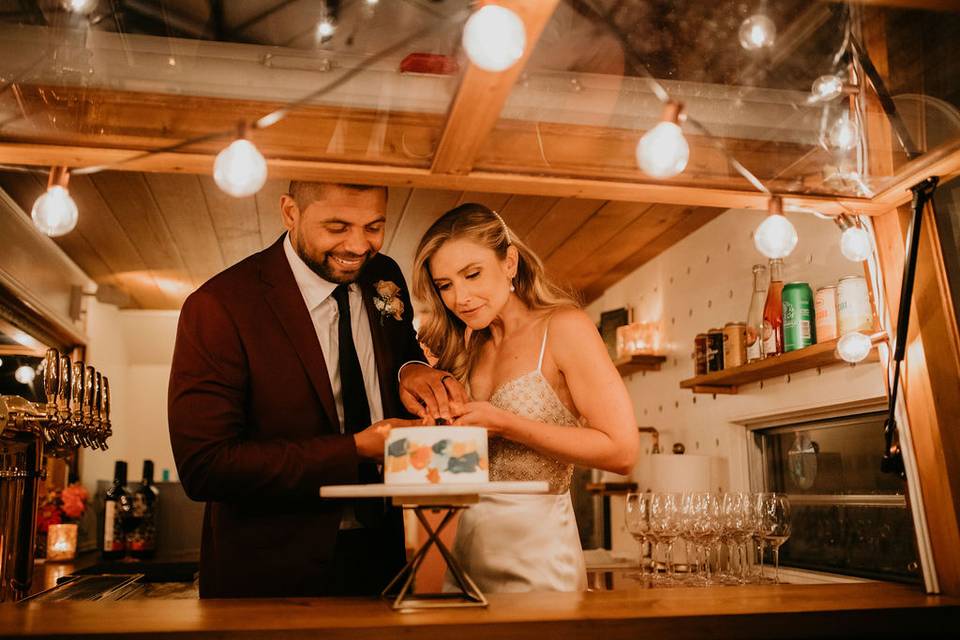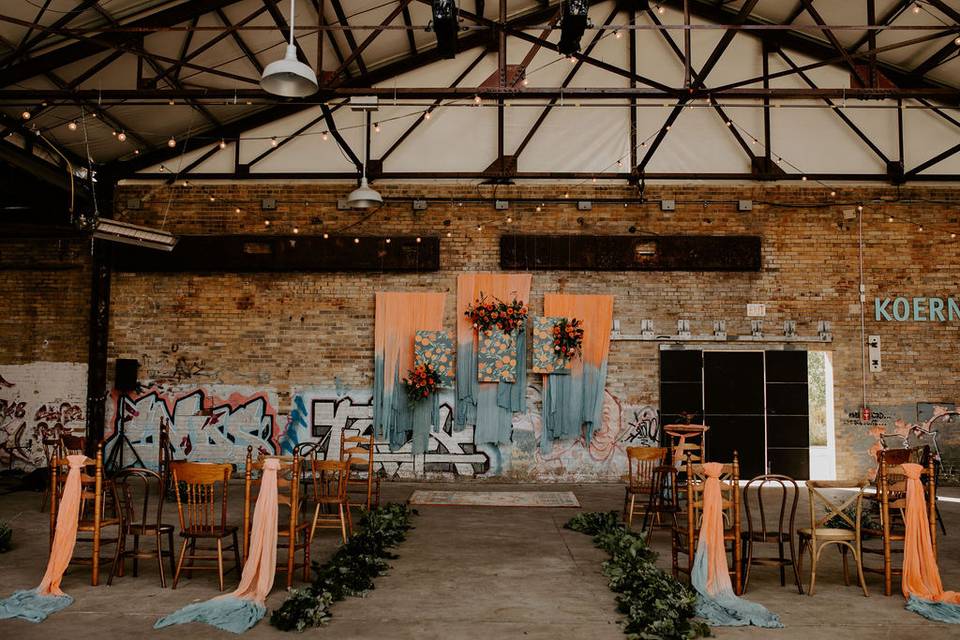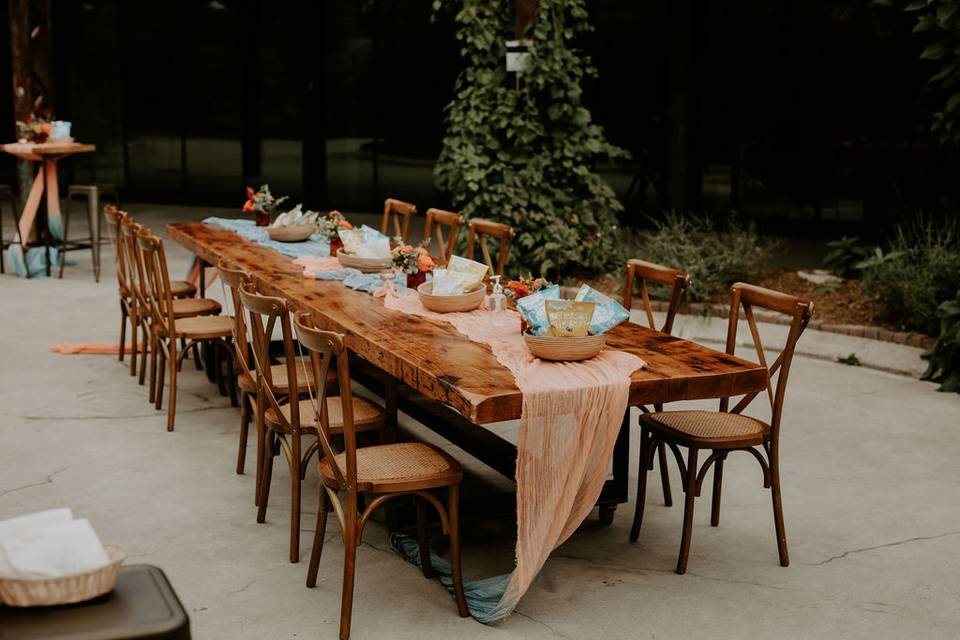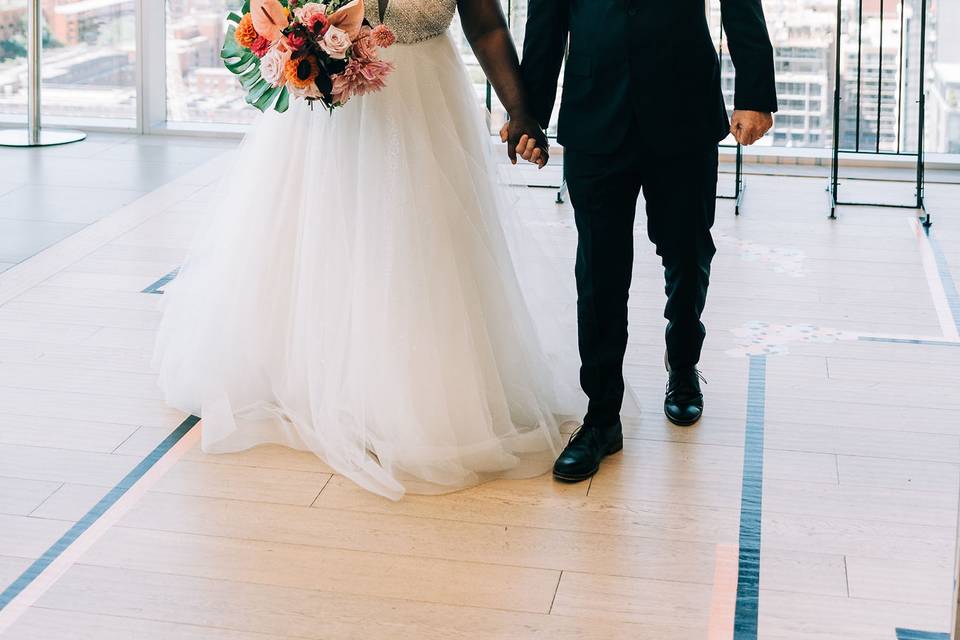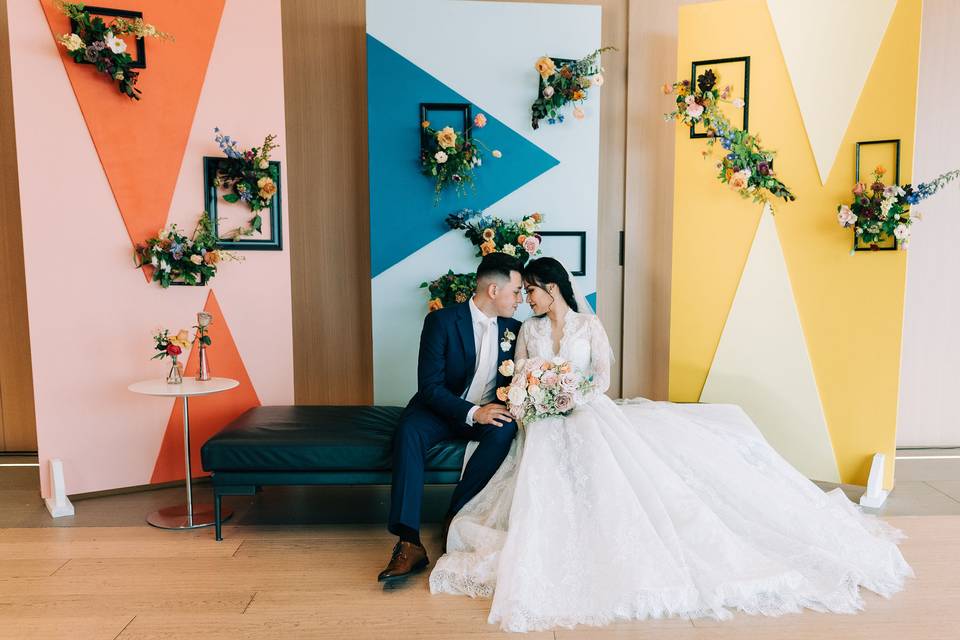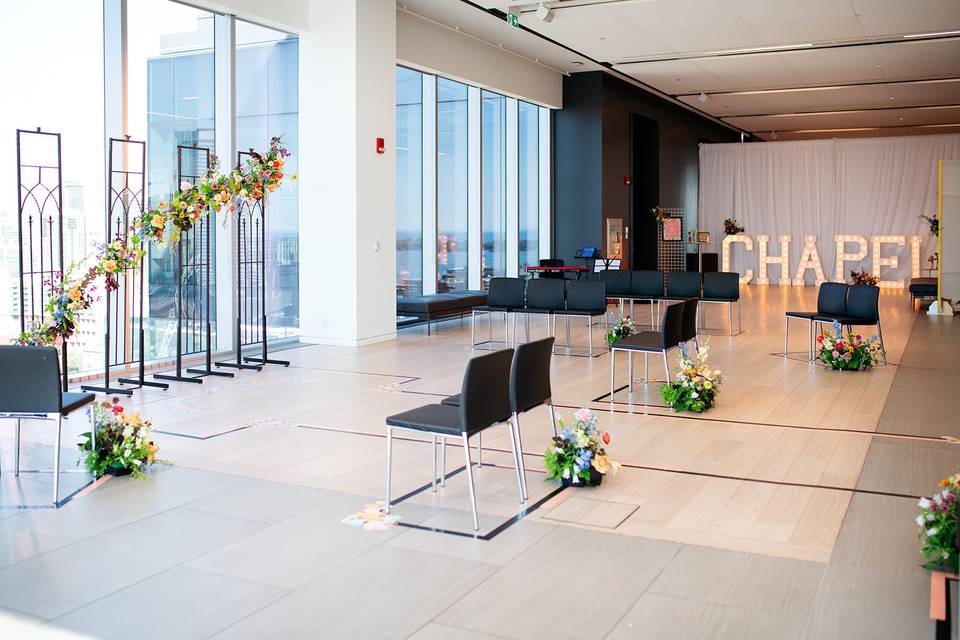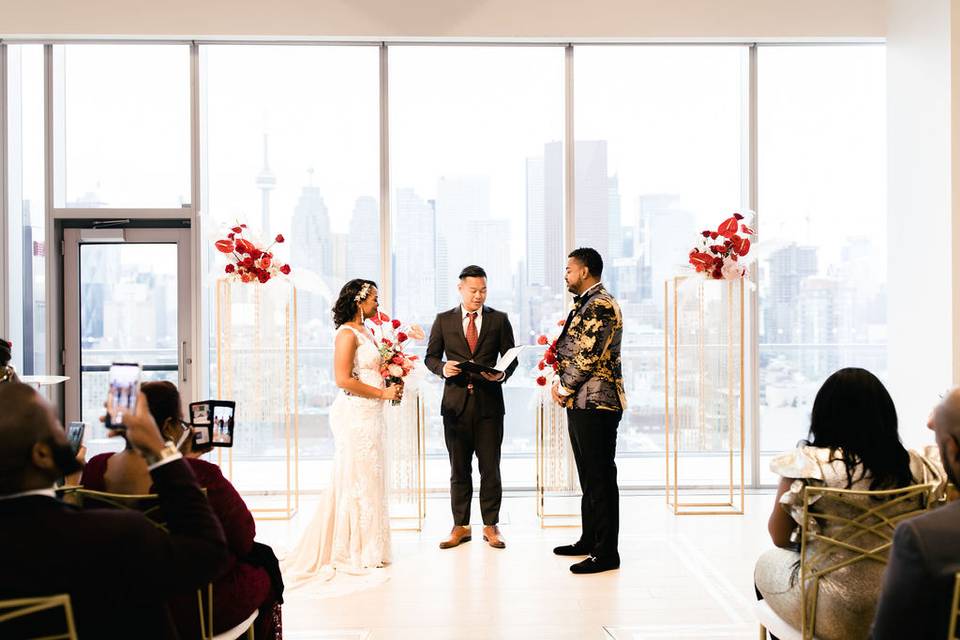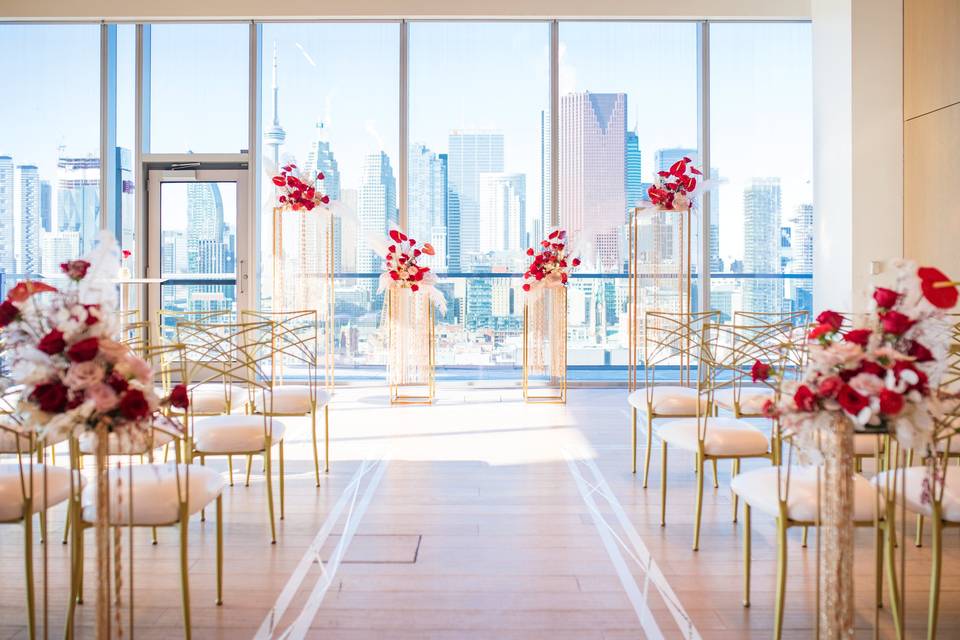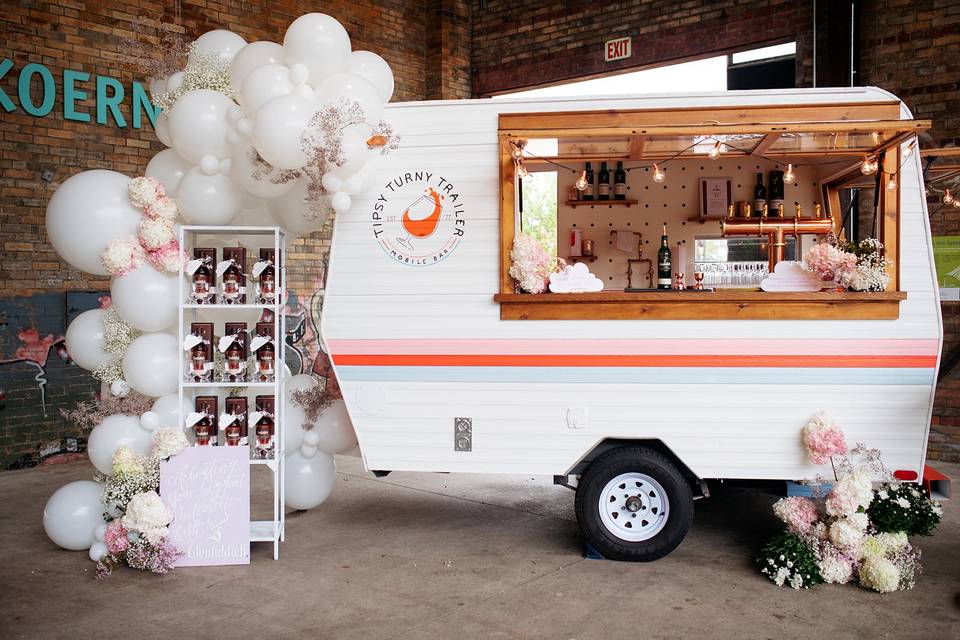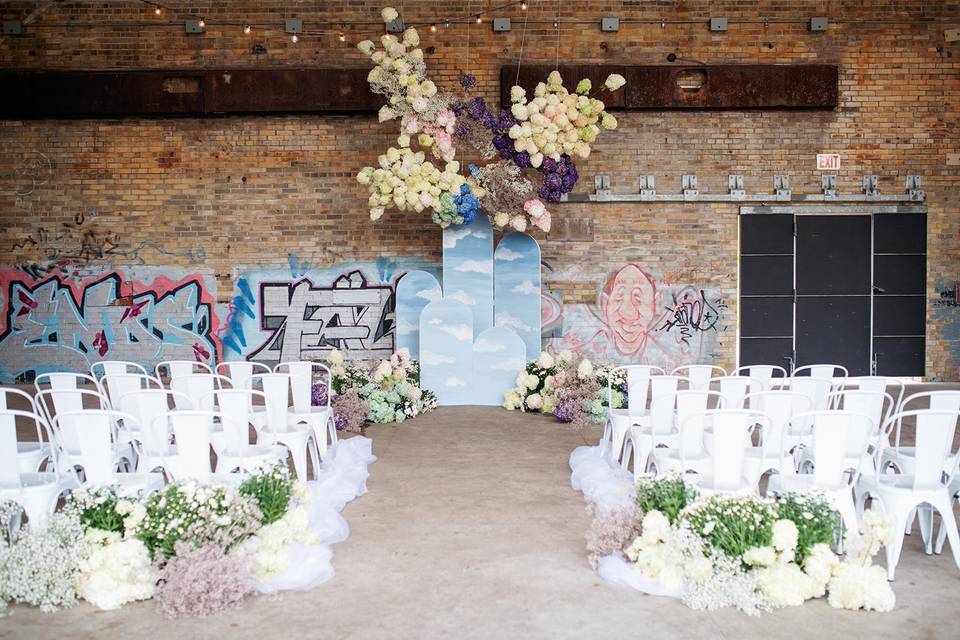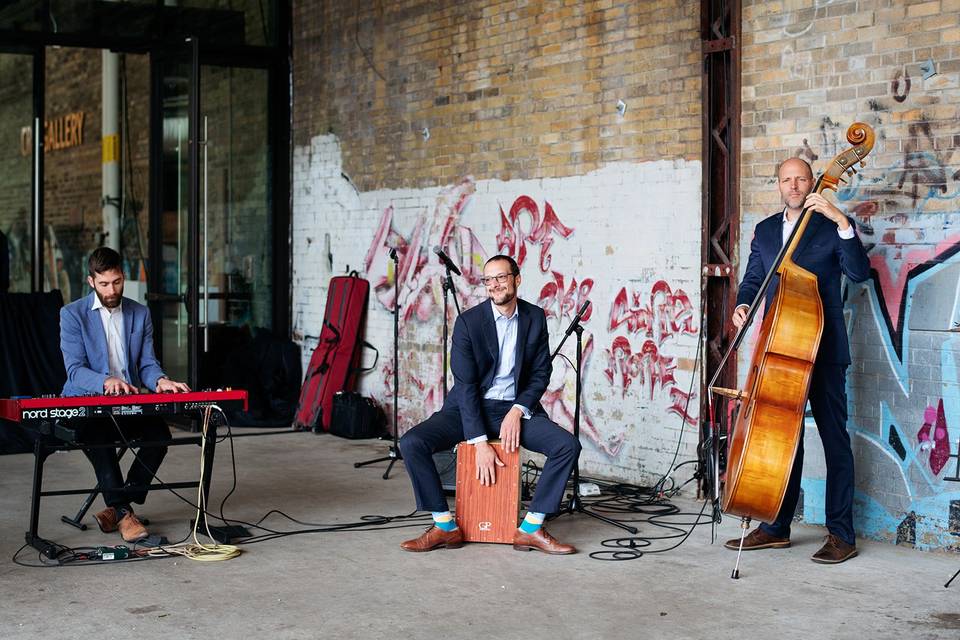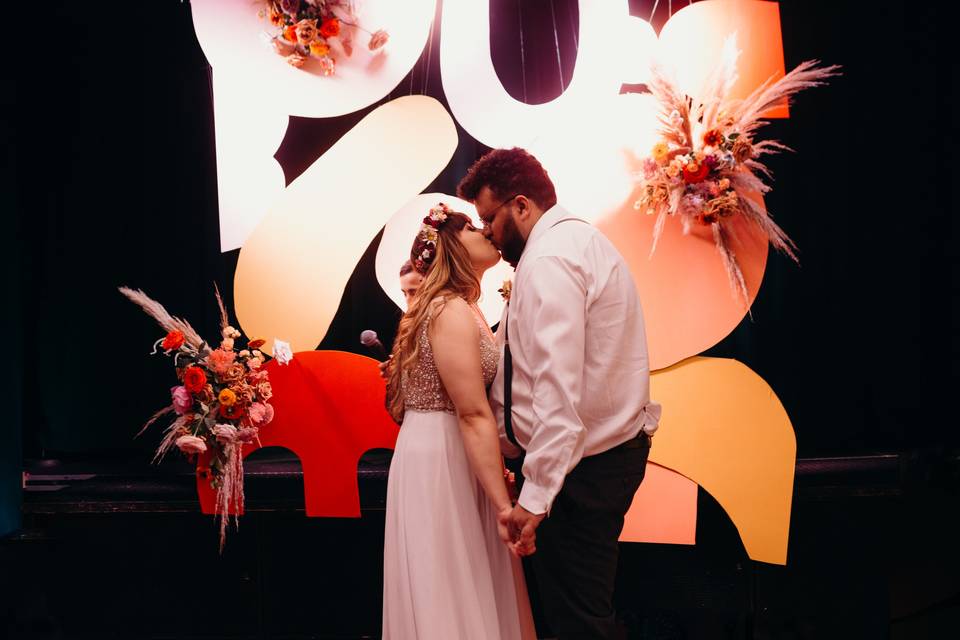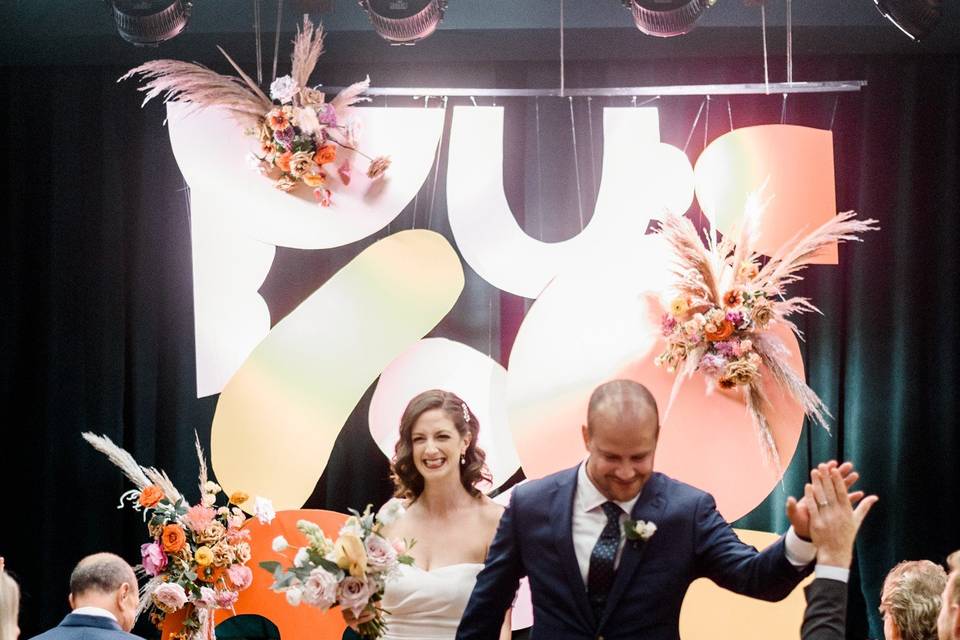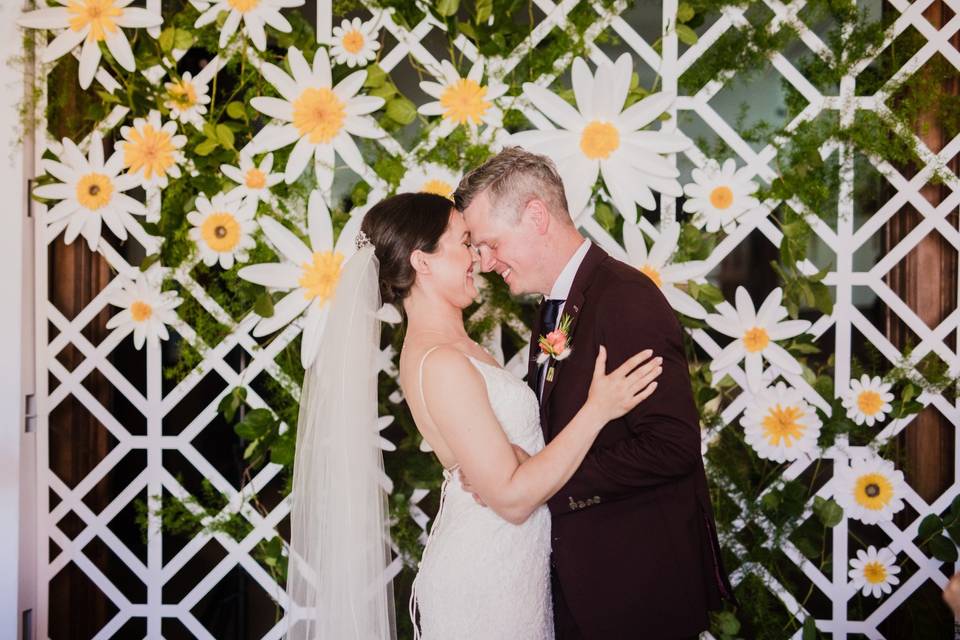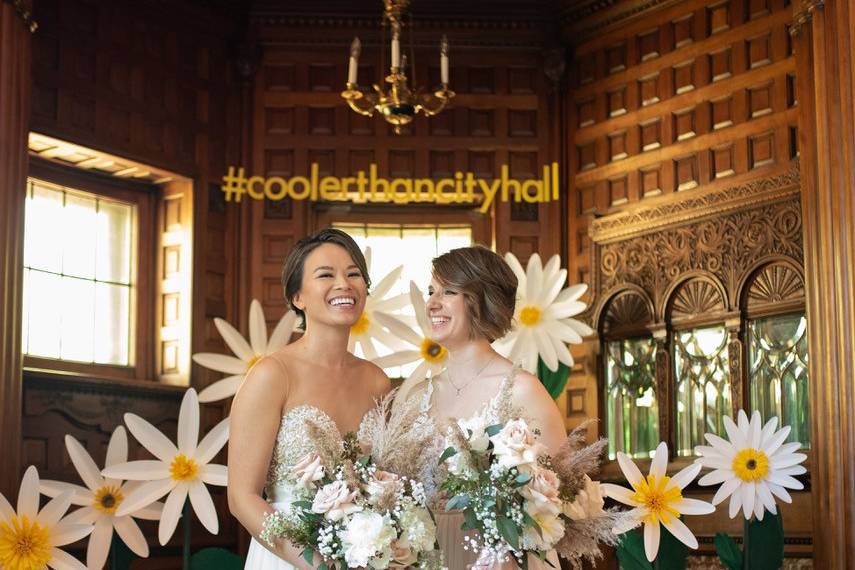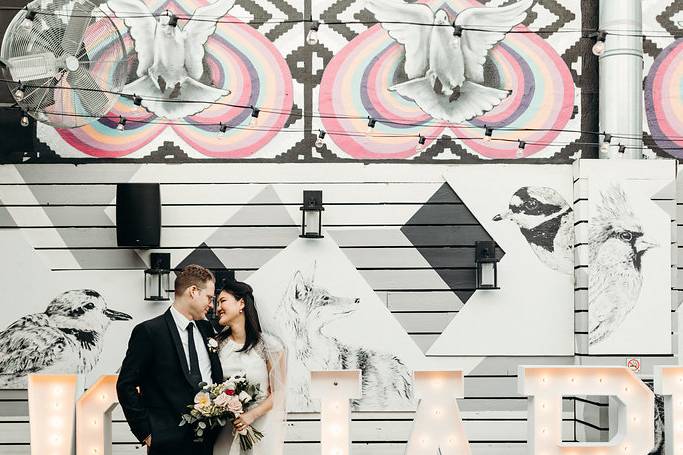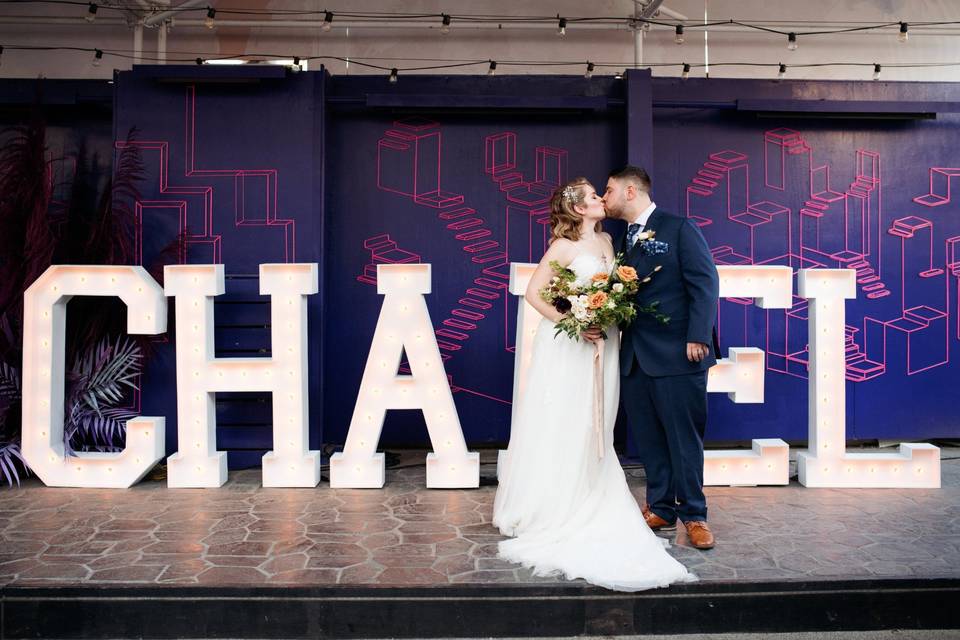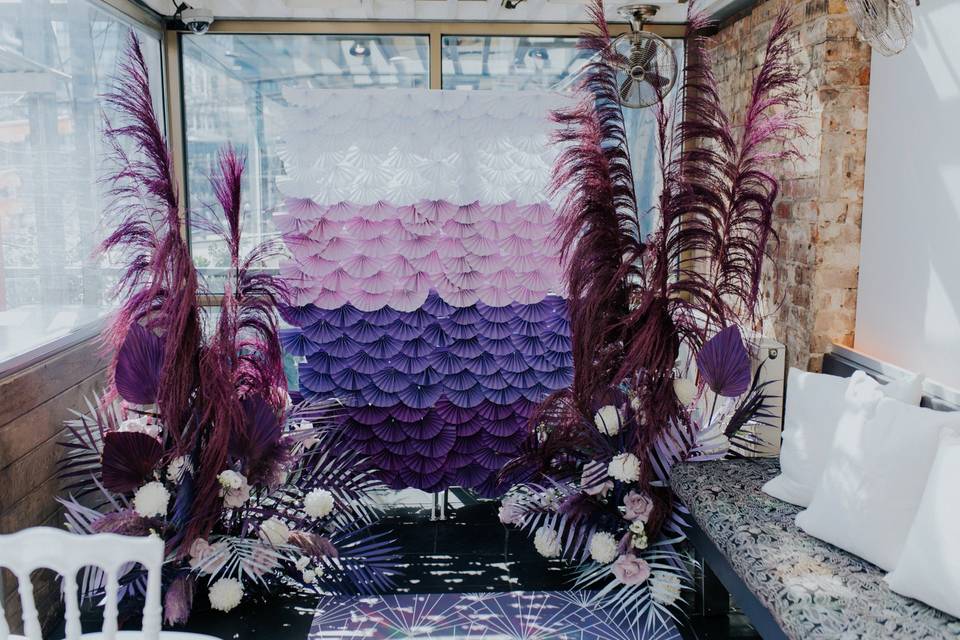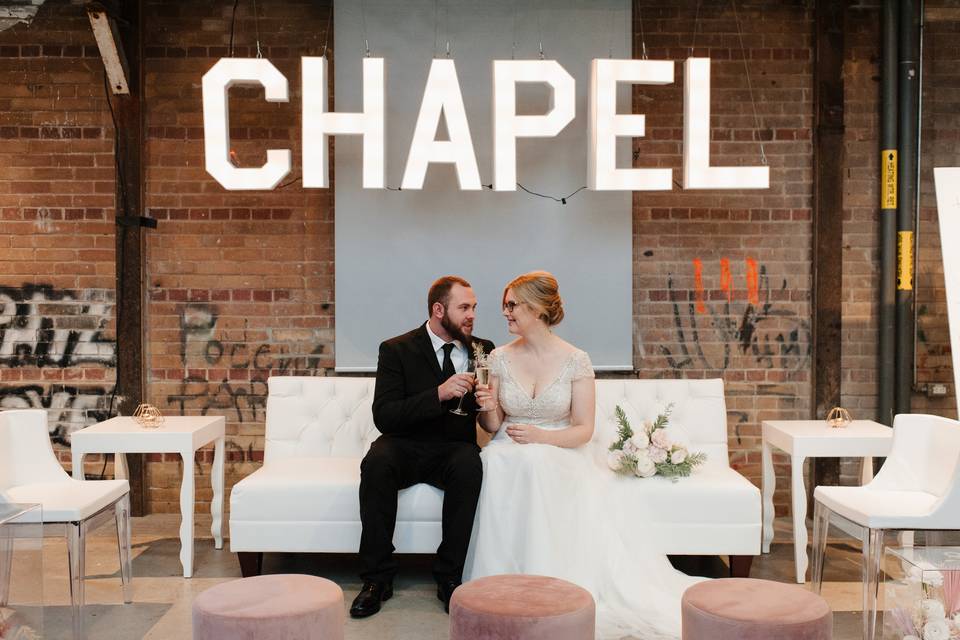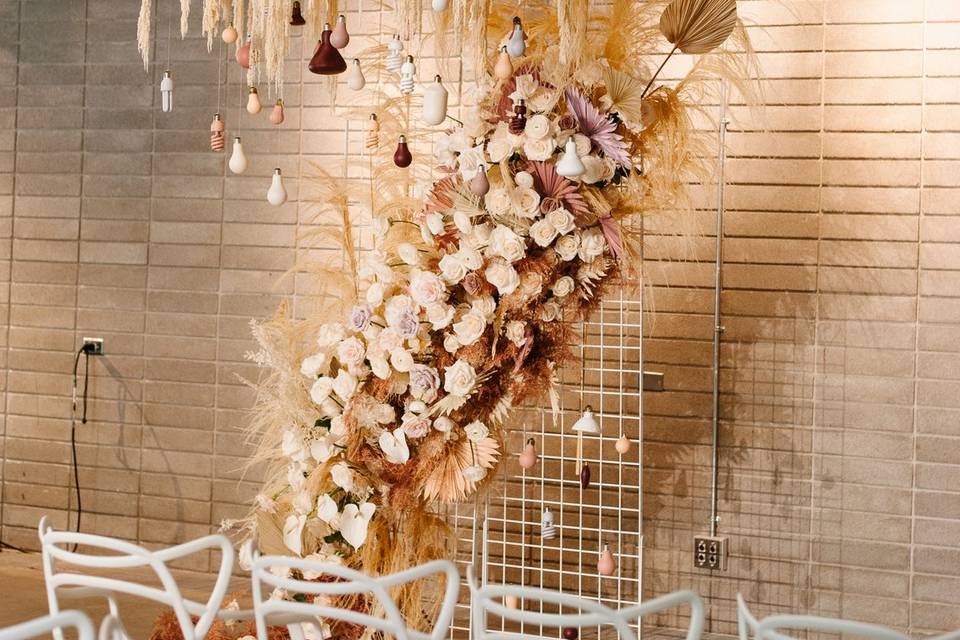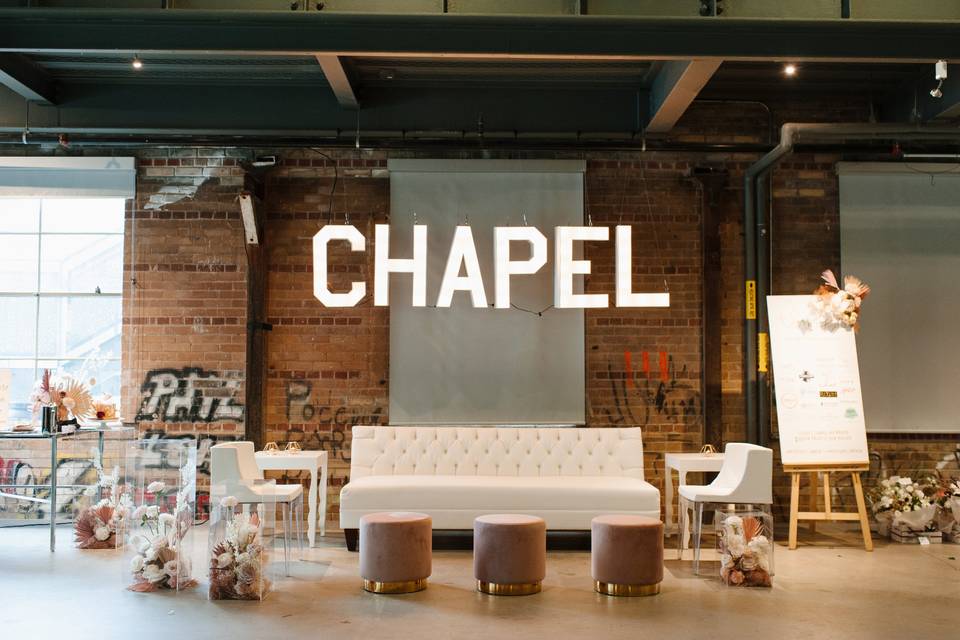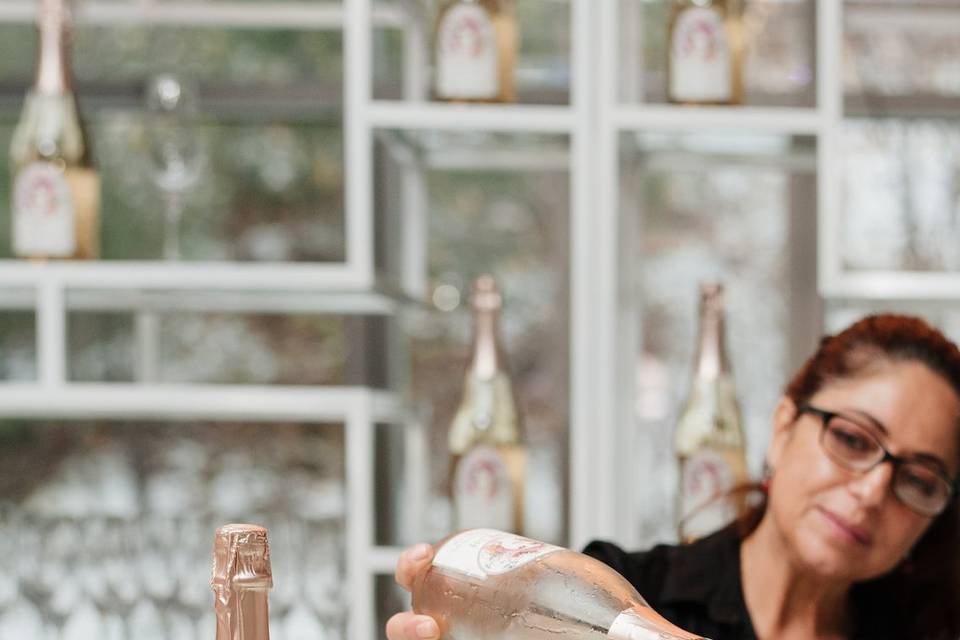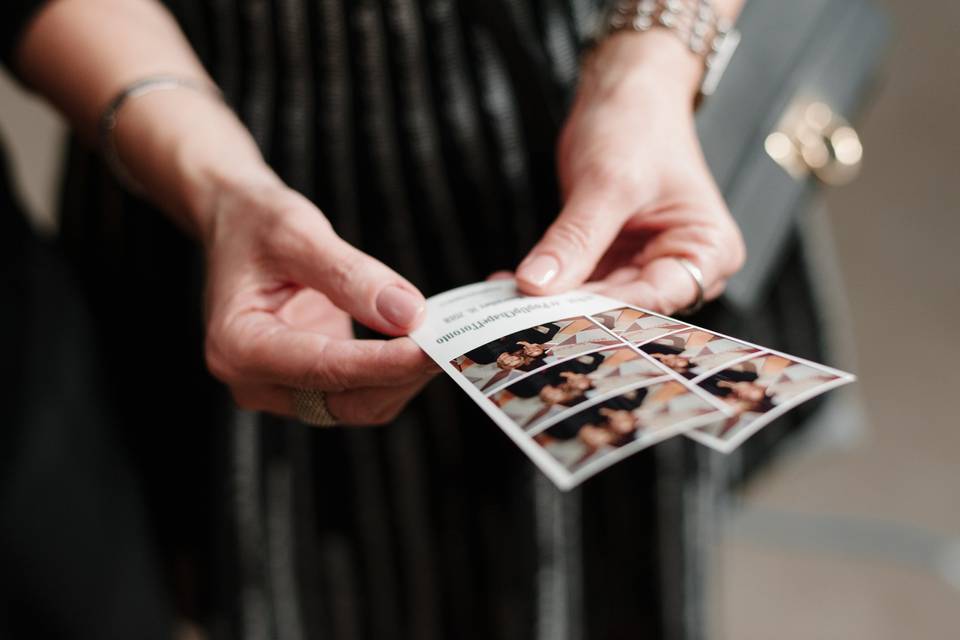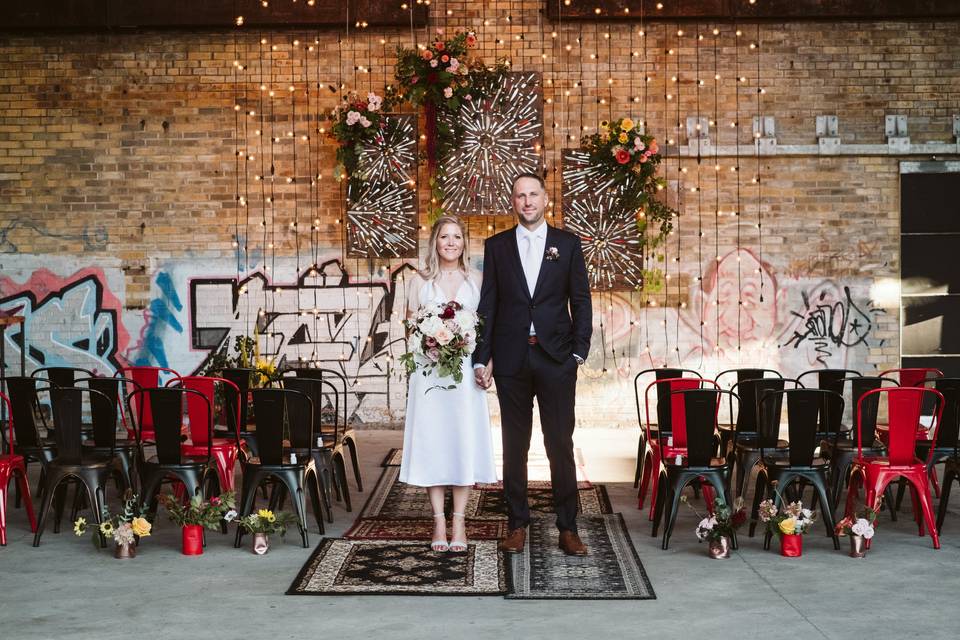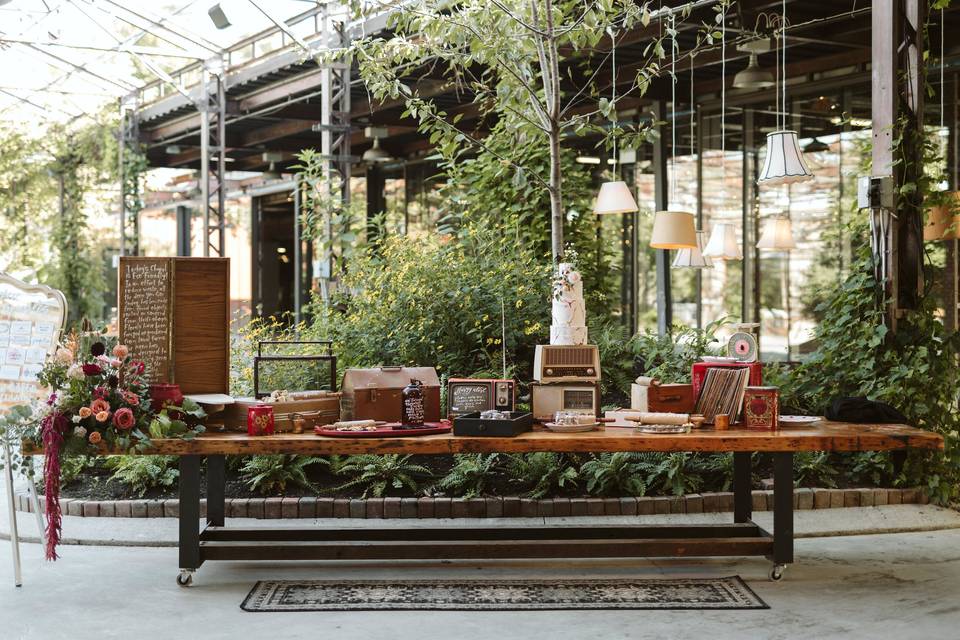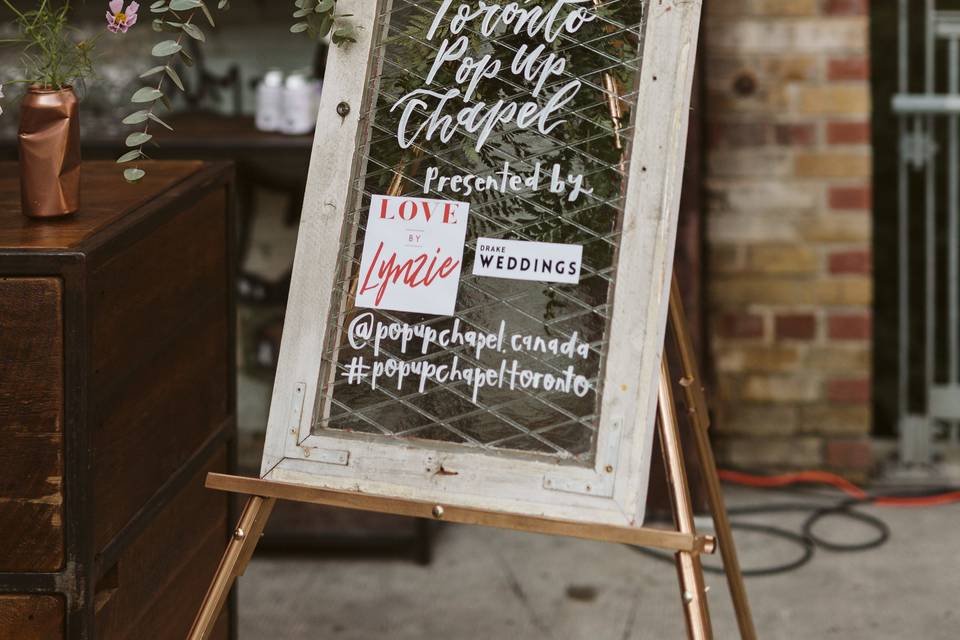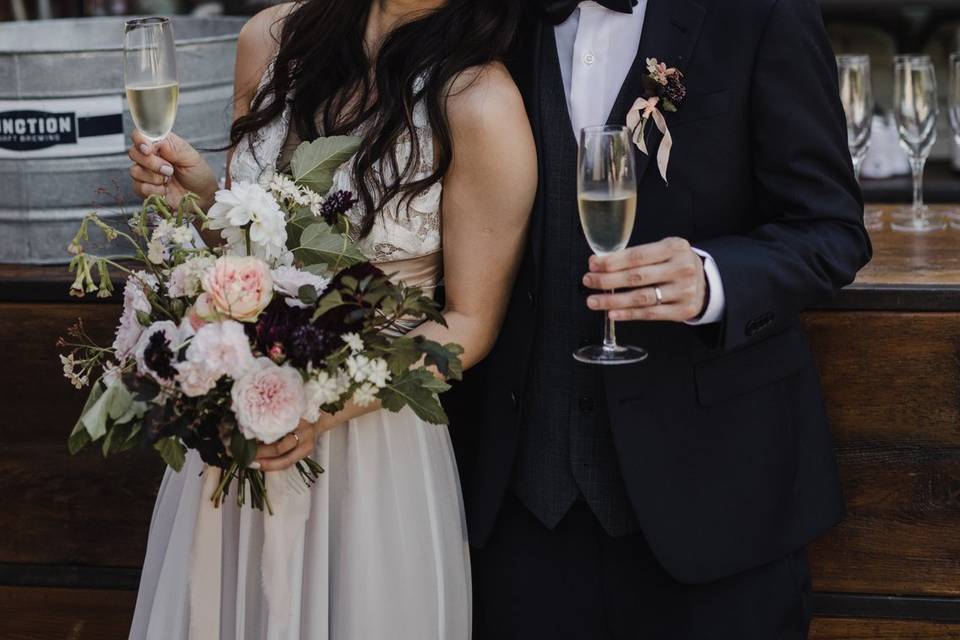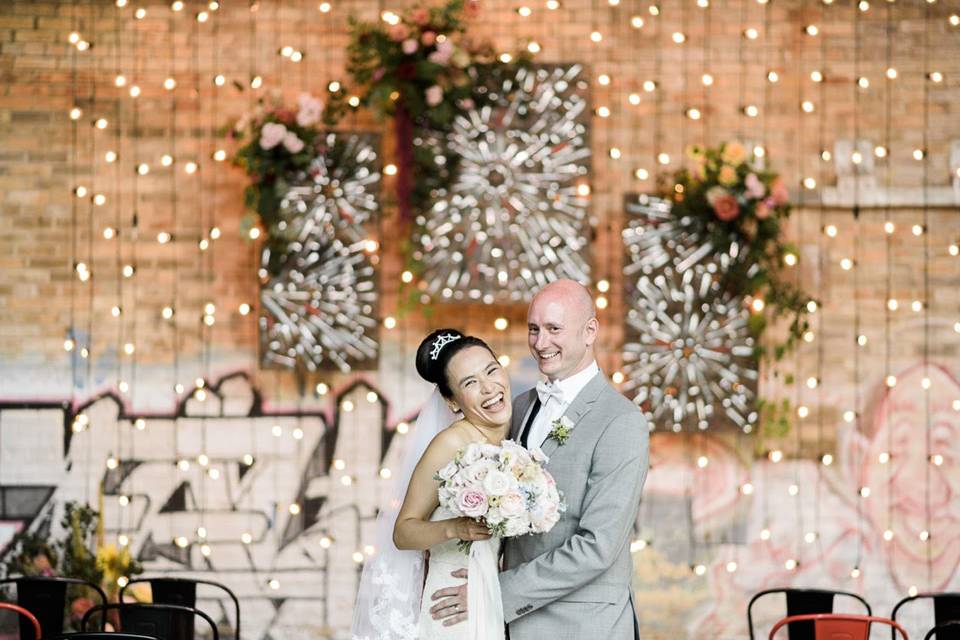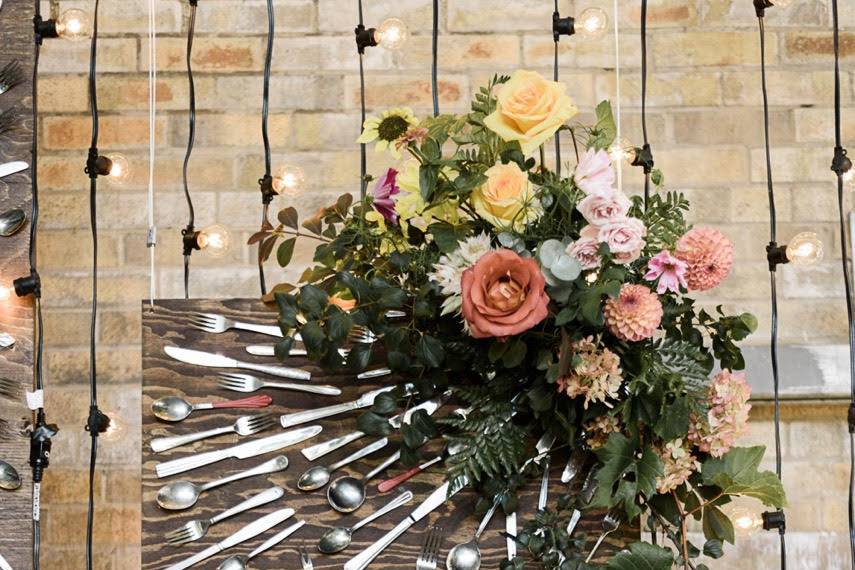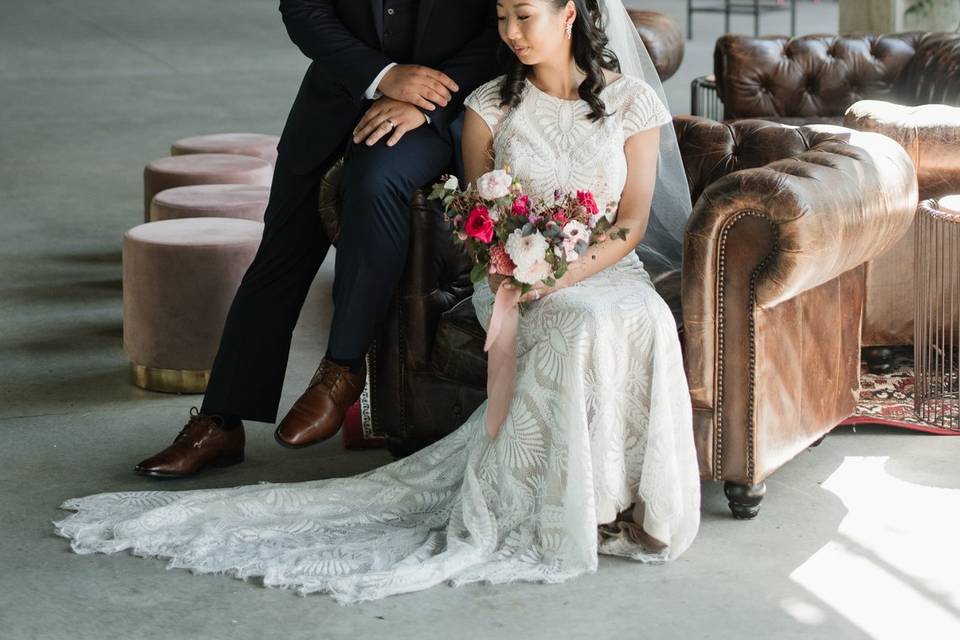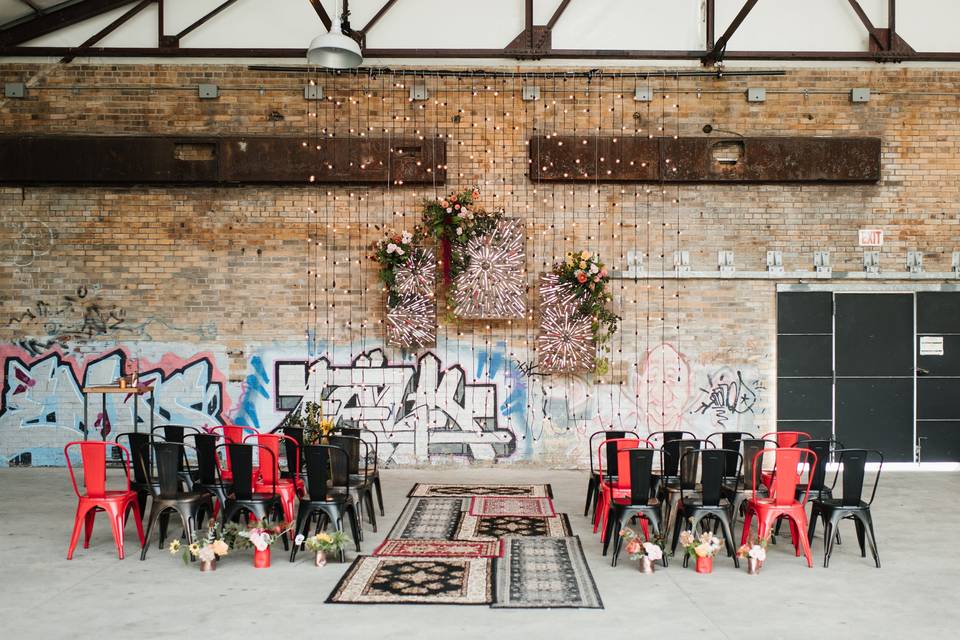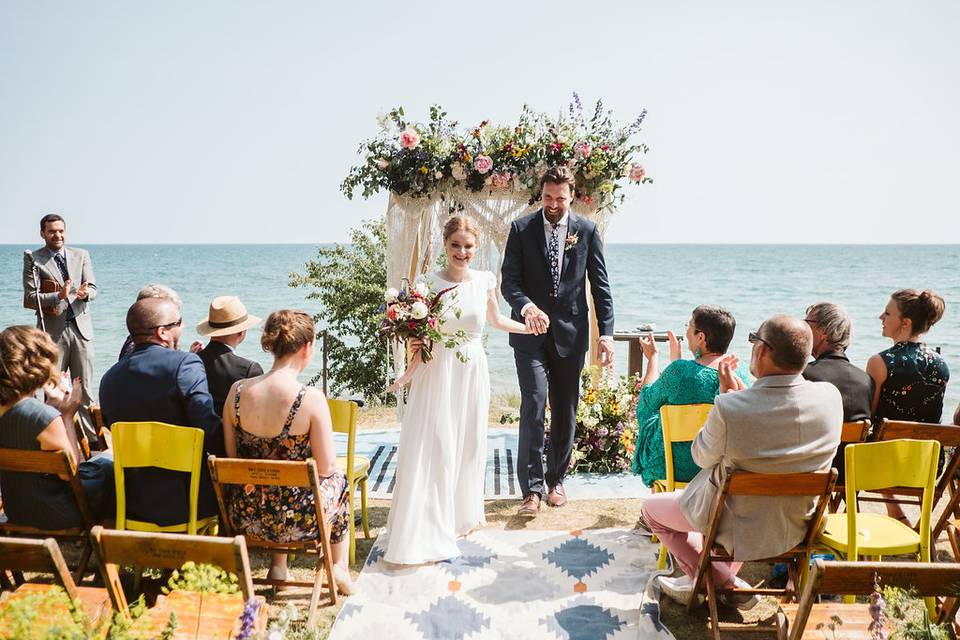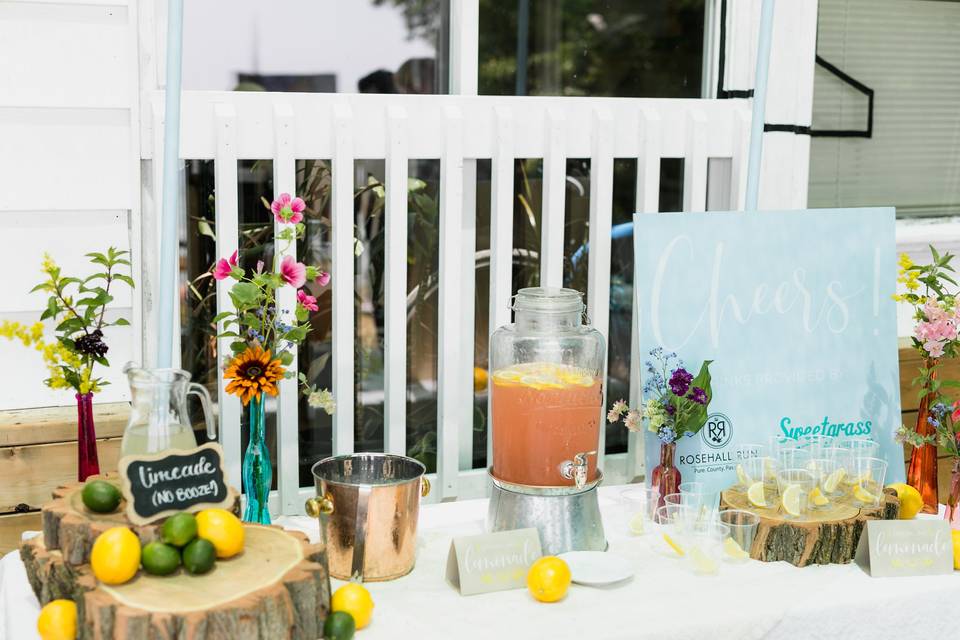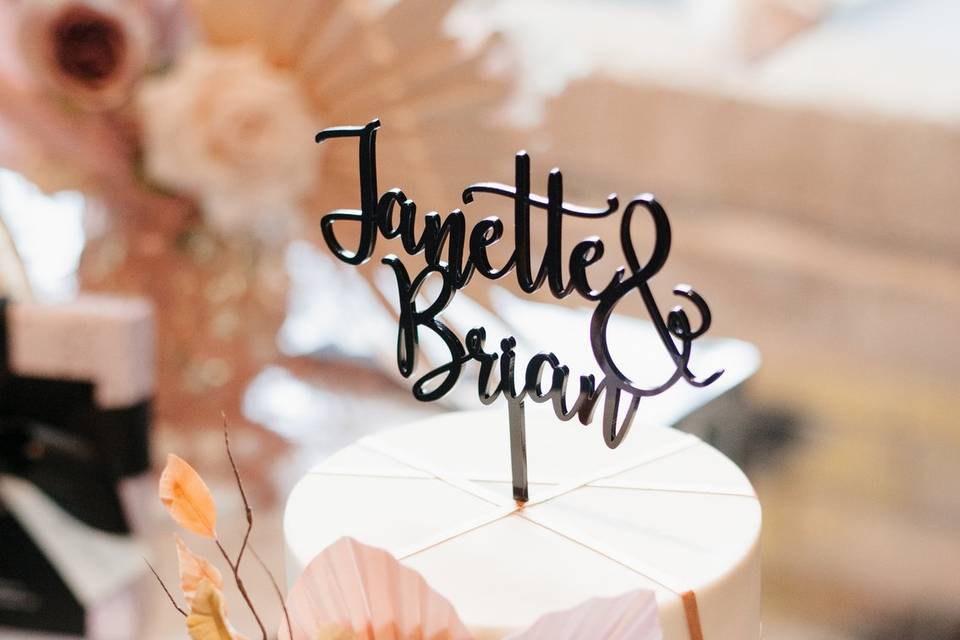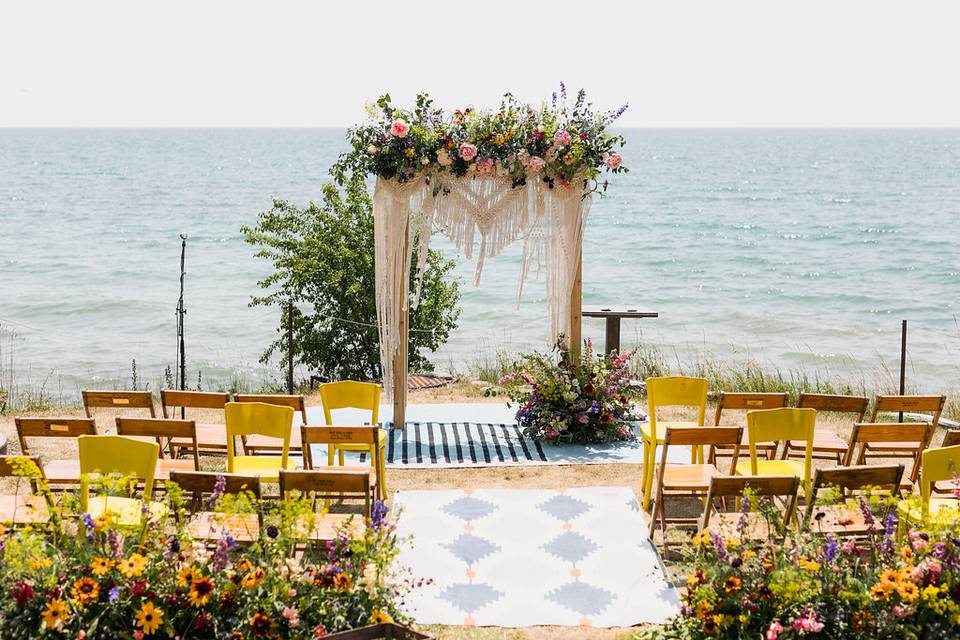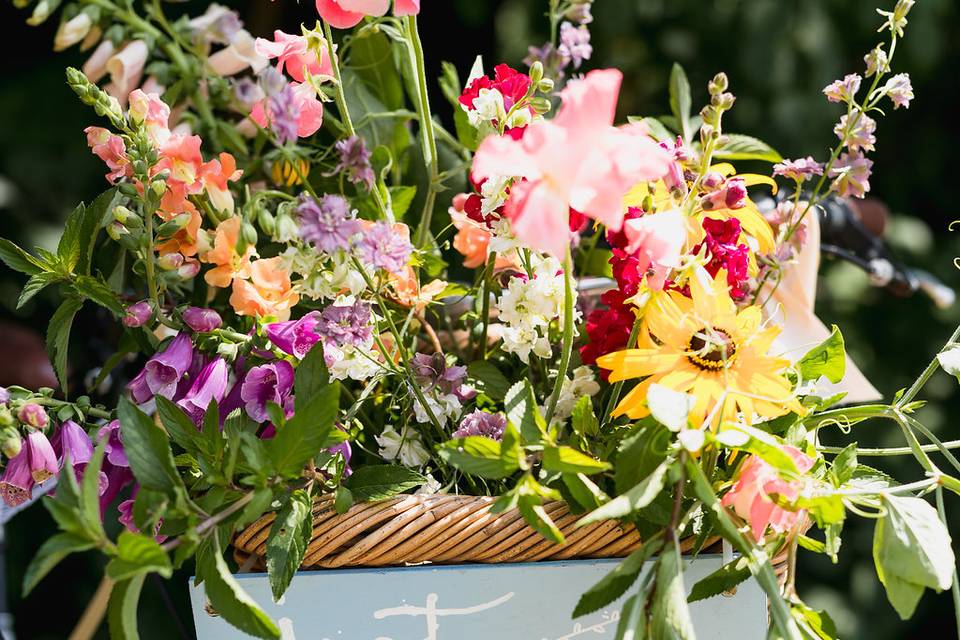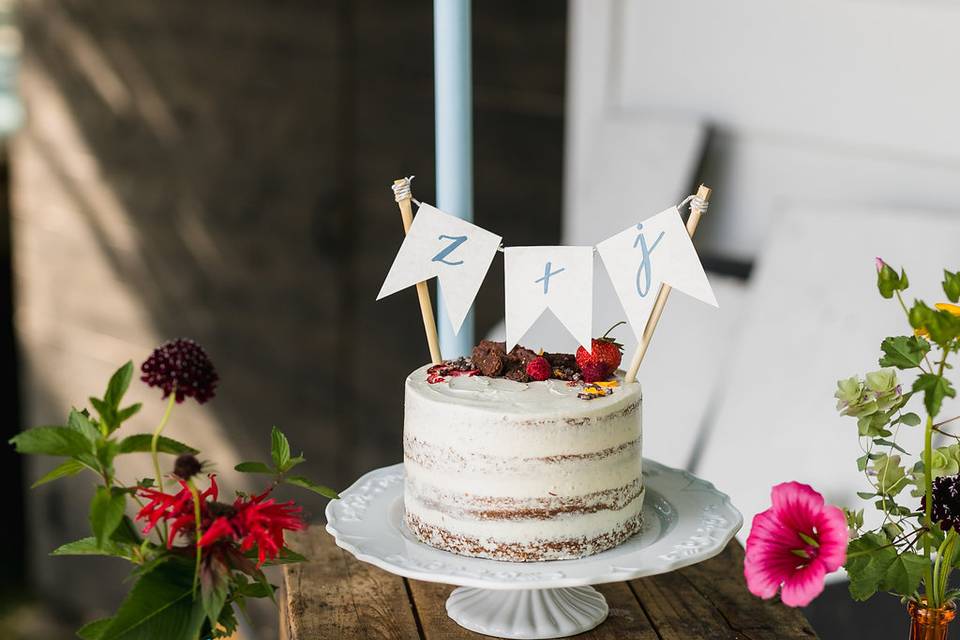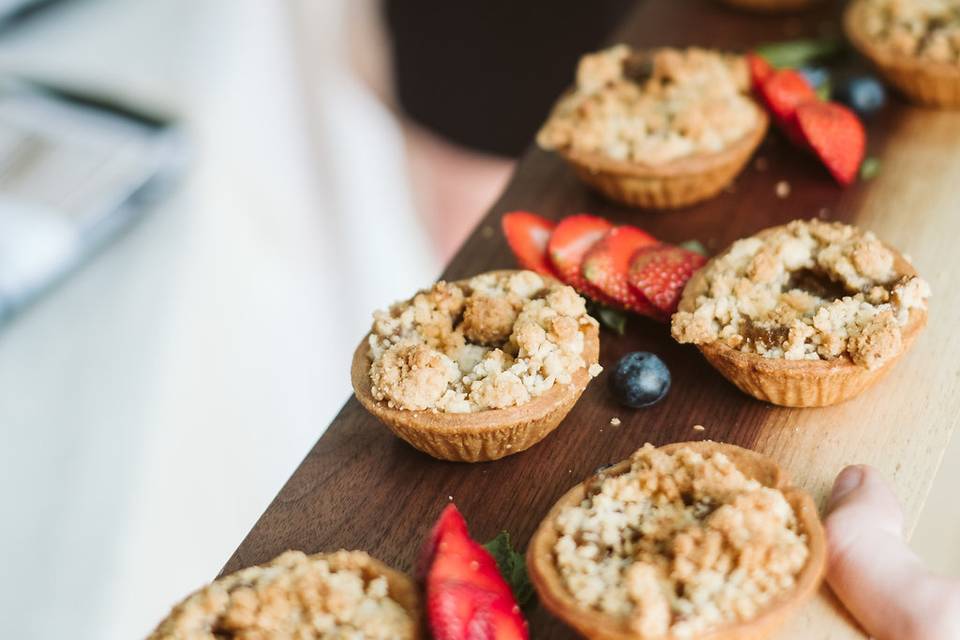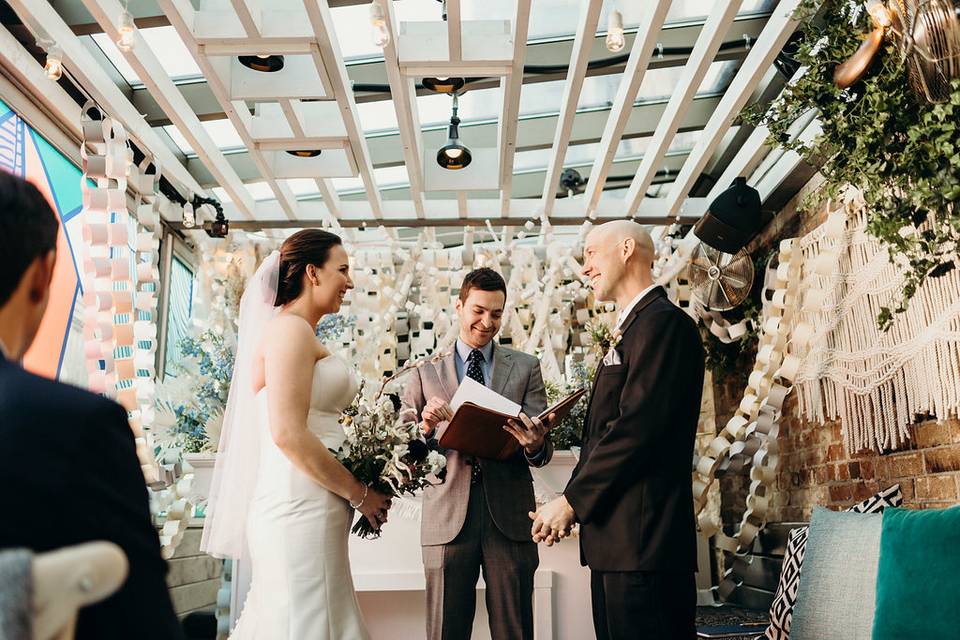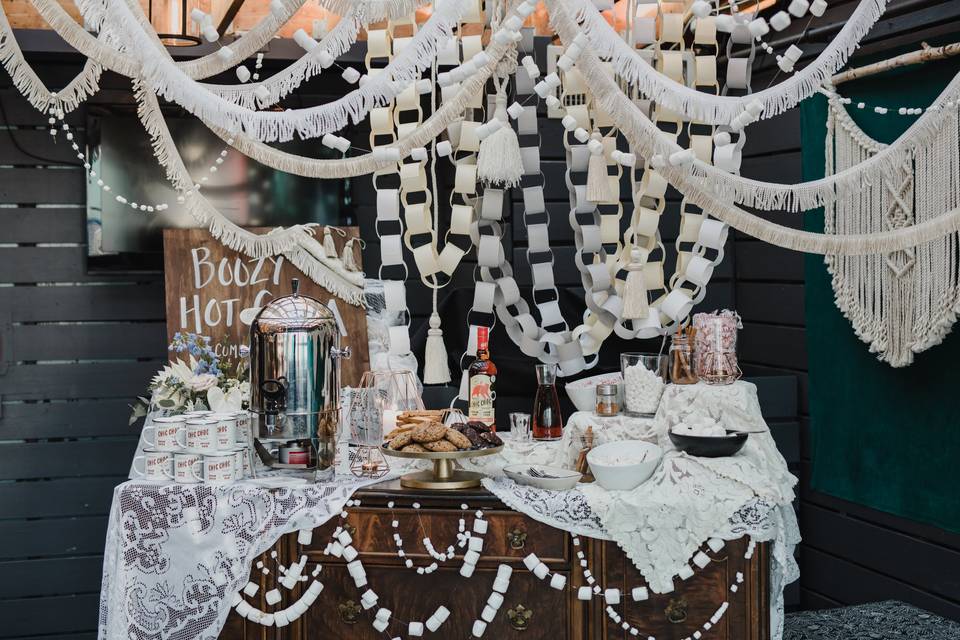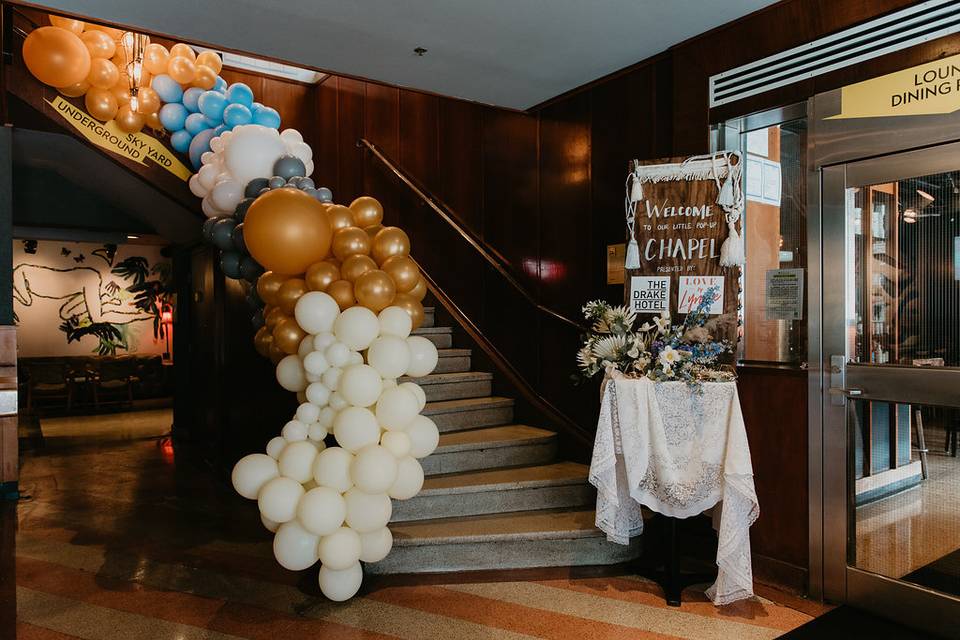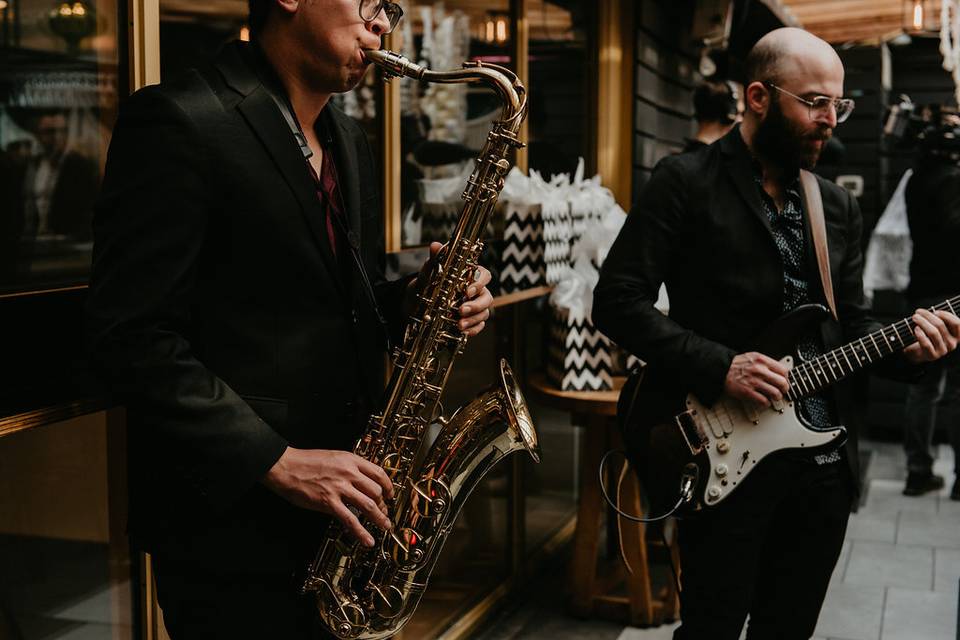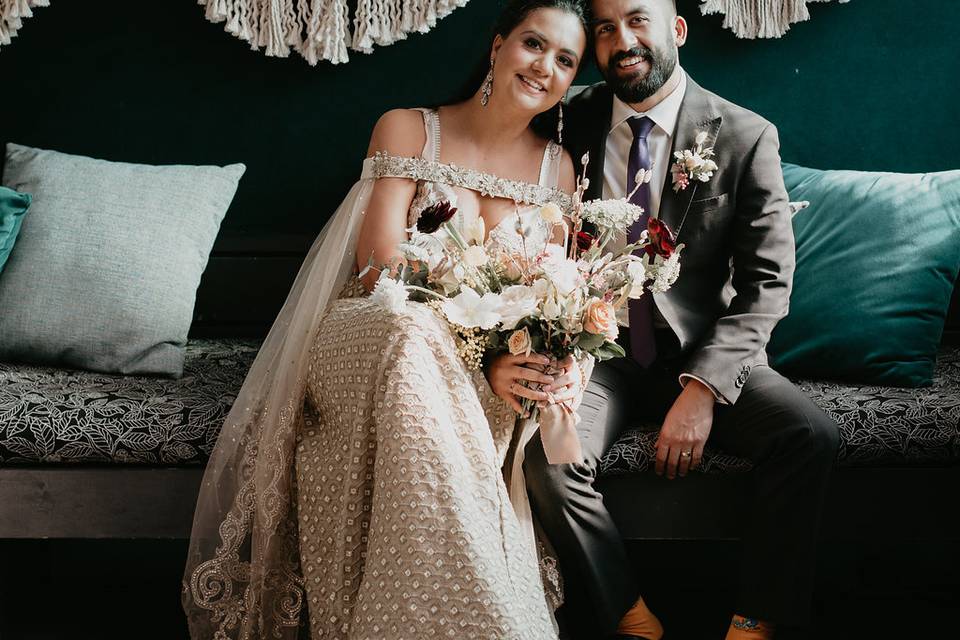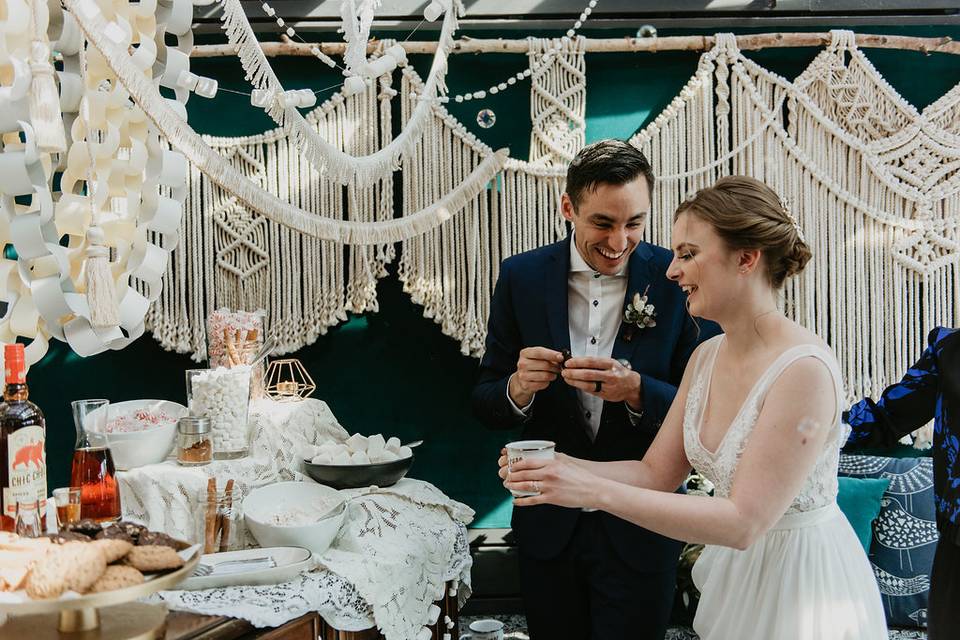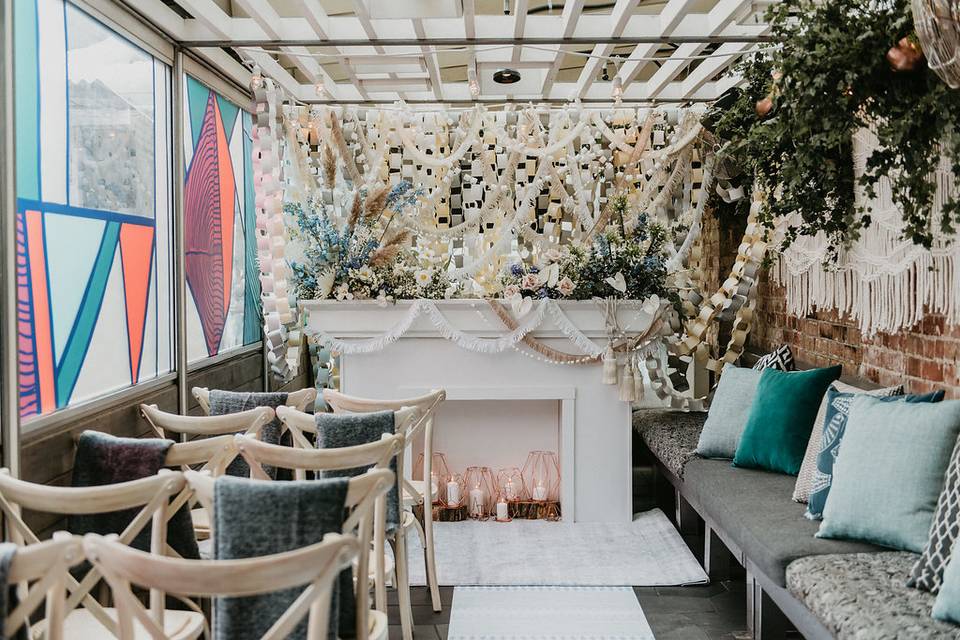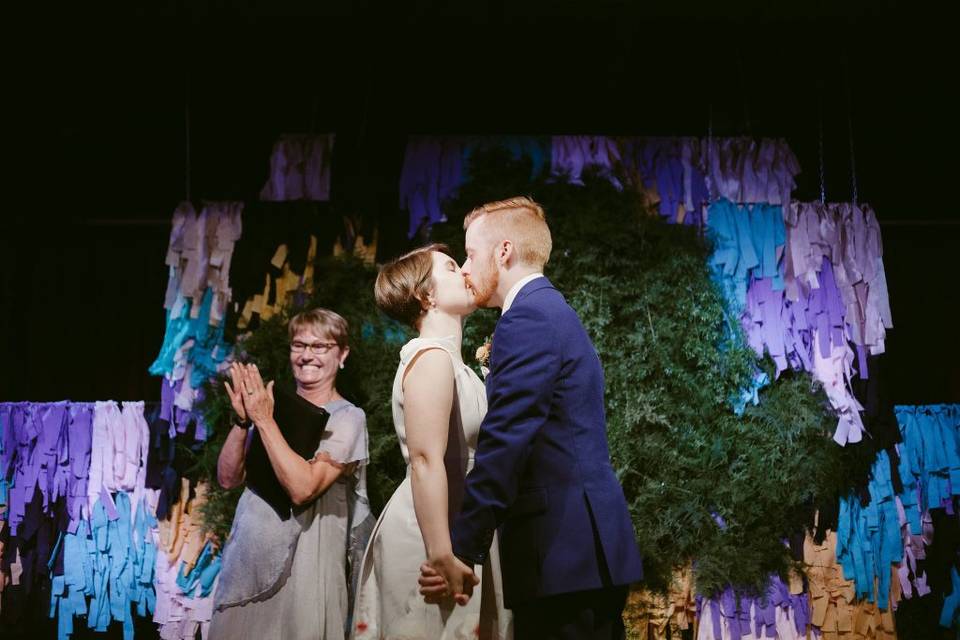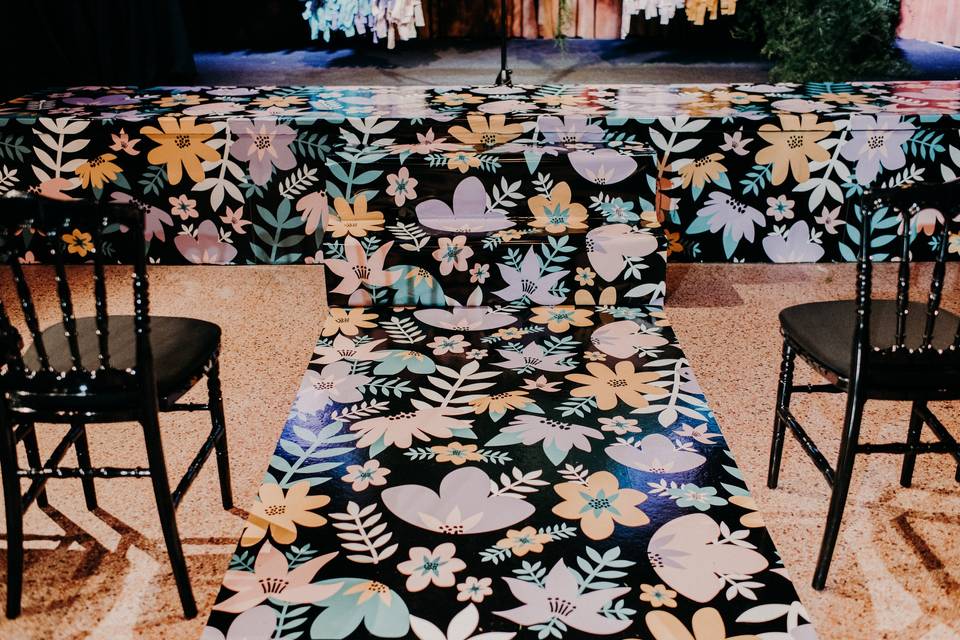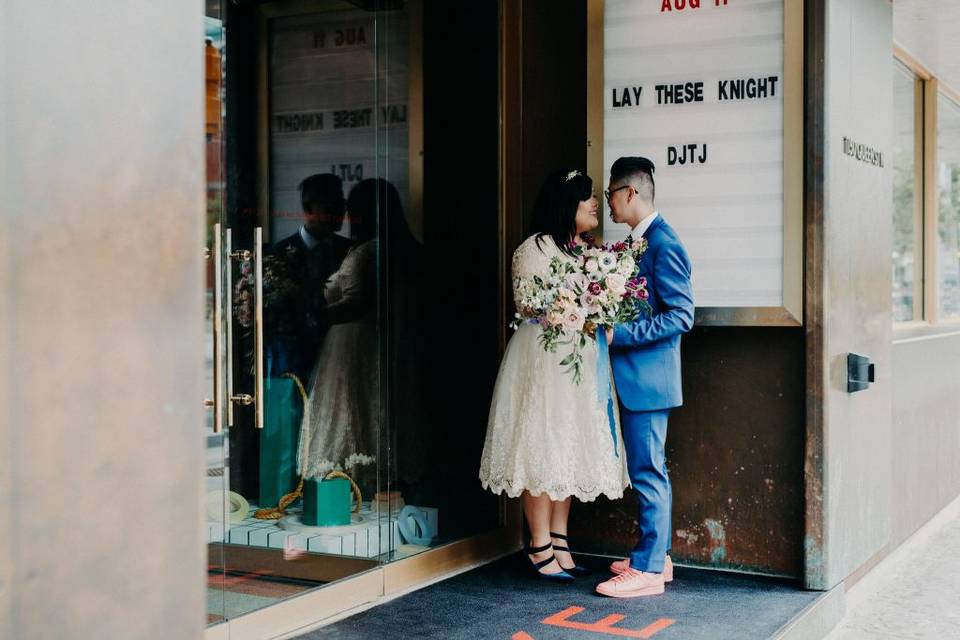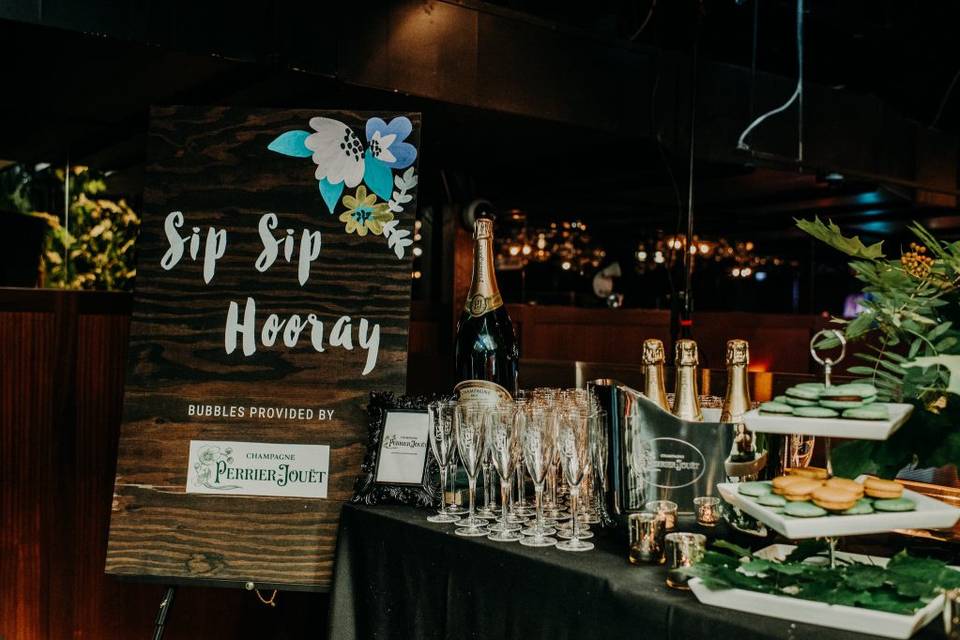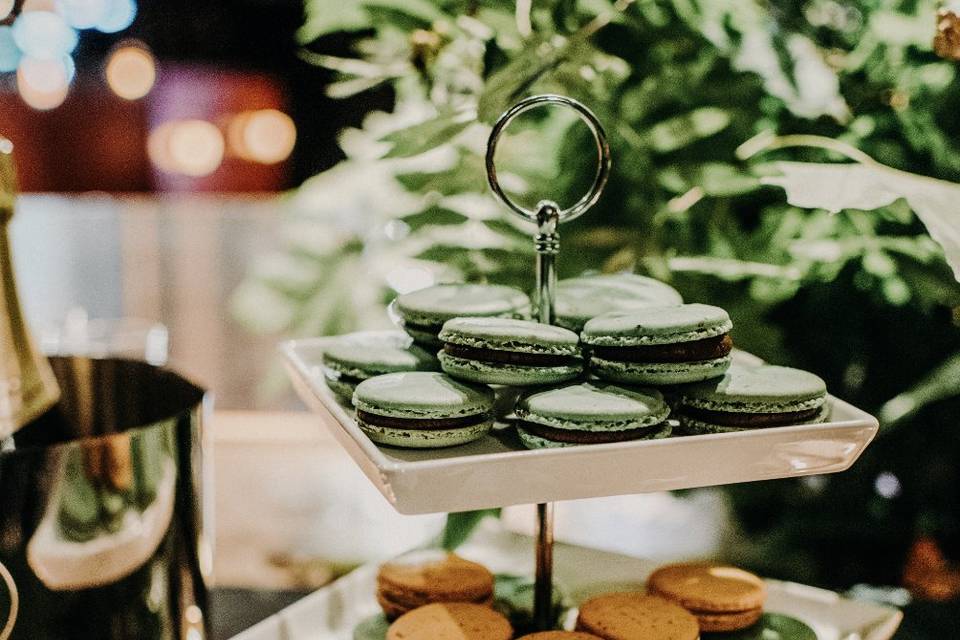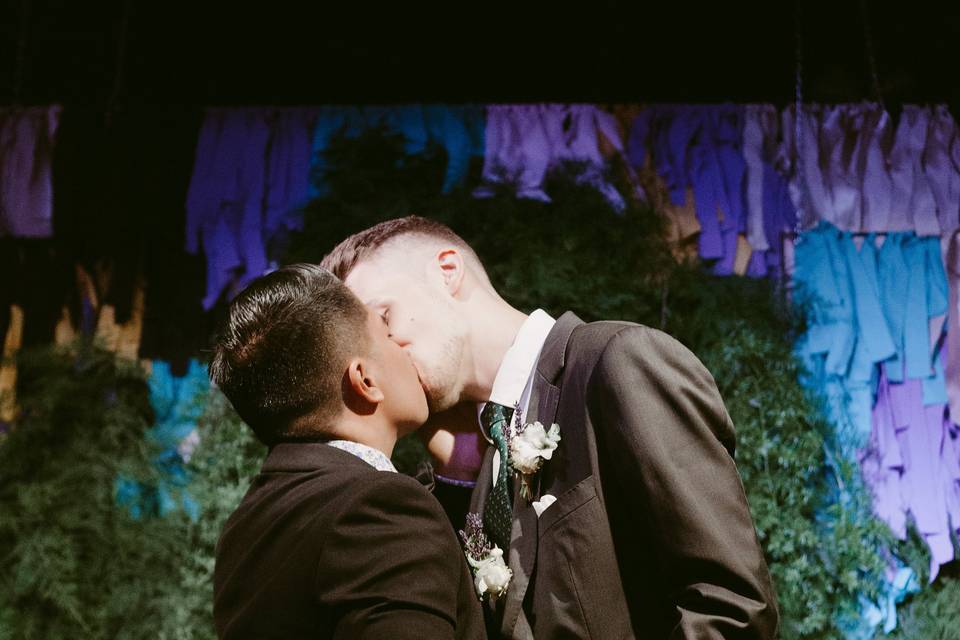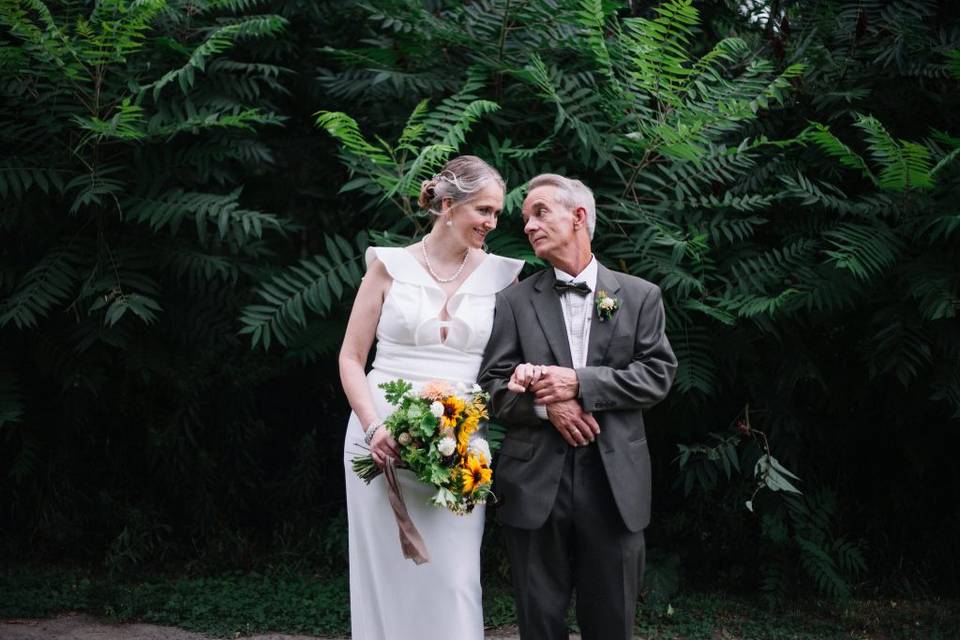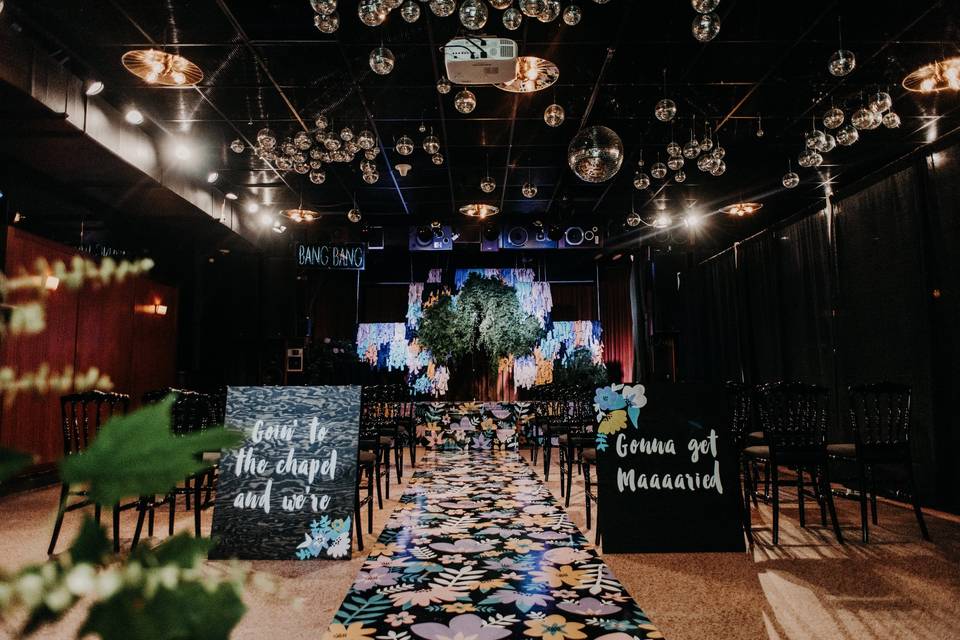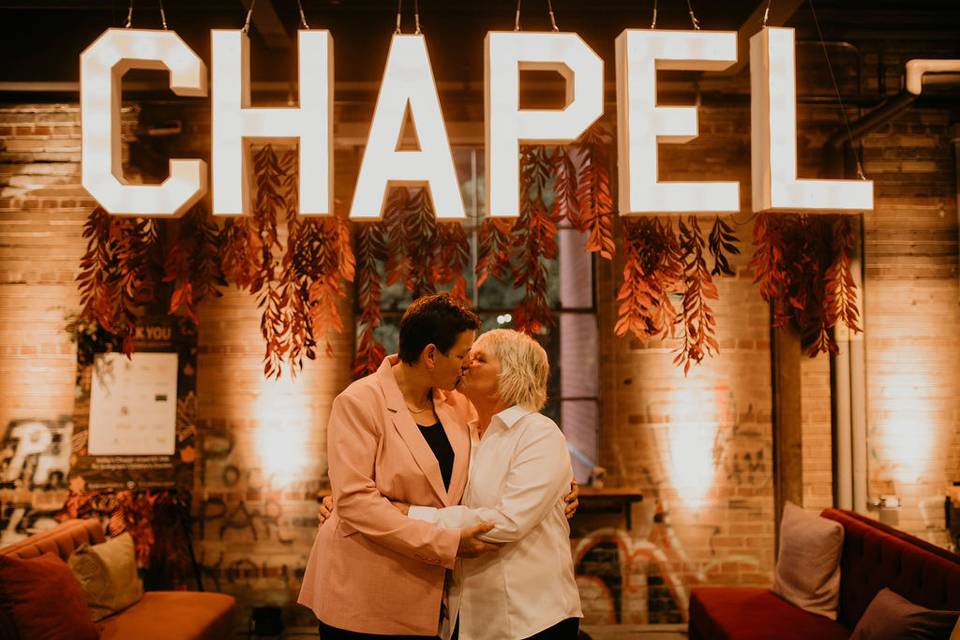 About
Looking for a simple, affordable, and stress-free way to tie the knot? Forget City Hall and elevate your wedding day with The Pop-Up Chapel Co.- your one-stop-shop for the ceremony of your dreams. Origionated in Toronto, Ontario, The Pop-Up Chapel Co. offers several ceremony dates throughout the year at some of the best wedding venues in the city. As the originators of The Pop-Up Chapel concept, we have raised over $57,000 for charitable organizations including Sketch, Camp Oochigeas, United Way, Black Legal Action Centre, & Evergreen Children's Garden. If the daunting process of planning a big wedding isn't jiving with your taste, then contact us to reserve your spot today!

Chapel Package Includes:
1 Hour Time Slot (15 min Ceremony + 45 min Reception)
Ceremony Venue & Decor
Personal Flowers (Bouquet & Boutonnière or two of each if prefferred)
Legal Officiant
Live Music for the Ceremony
A Toast & Light Bites for up to 20 guests
Photography of the Ceremony & Reception
A 45-minute Portrait Session Post-Ceremony
$300 Minimum is Donated to the Charity Paired with the Chapel
Package Cost Starting at $2,499 + Tax
Package Add-Ons Include:
Additional Guests (up to 10)*
6 inch Cutting Cake
Additional Hour in the Chapel*
Additional Personal Flowers.
Family Florals
Open Bar*
Live Cocktail Music
Live Streaming
Videography + 2min Highlight Video
*Venue Dependent


DATES
TORONTO
July 15, 2021 - Globe and Mail Centre
July 16, 2021 - Globe and Mail Centre *SOLD OUT*
July 17, 2021 - Globe and Mail Centre *SOLD OUT*
August 6th, 2021 - Steam Whistle
August 7th, 2021 - Steam Whistle
Aug 26, 2021 - BMO Atrium @ Evergreen Brick Works
Aug 26, 2021 - Koerner Garden @ Evergreen Brick Works *SOLD OUT*
Aug 27, 2021 - BMO Atrium @ Evergreen Brick Works *SOLD OUT*
Aug 27, 2021 - Koerner Garden @ Evergreen Brick Works *SOLD OUT*
September 10, 2021 - The Symes
September 24, 2021 - Loft at Baro *SOLD OUT*
October 22, 2021 - Globe and Mail Centre *SOLD OUT*
September 10, 2021 - The Symes
February 11, 2022 - Globe and Mail Centre
May 19, 2022 - BMO Atrium @ Evergreen Brick Works
May 20, 2022 - BMO Atrium @ Evergreen Brick Works
June 3, 2022 - Steam Whistle
July 8, 2022 - The Symes
October 21, 2022 - The Symes
OTTAWA
August 21, 2021 - Cumberland Belle
November 12, 2021 - Umbrella Bar
HAMILTON
November 26, 2021 - Art Gallery of Hamilton
WINNIPEG
Oct 15, 2021 - St. Norbert Arts Centre
VANCOUVER
October 1, 2021 - Hycroft Manor

-
More at: www.popupchapel.ca/dates
To learn more about how it works for couples, visit - www.popupchapel.ca/how-it-works

Other services
Love By Lynzie also provides other wedding and event services which include micro weddings, corporate & social event planning, event design & styling, content creation, windows & space design and more.
Highlights
Wedding Planning Services
Day-of coordination, event design, full planning
Full Wedding Planning - Starting Price
$2,500
More information
What wedding events do you provide services for?
What types of weddings do you accommodate?
Civil
Cultural
Double weddings
Non-religious
Religious
Do you offer an hourly rate?
Quality of service

Rating 5 out of 5

Response time

Rating 4.9 out of 5

Professionalism

Rating 5 out of 5

Value

Rating 4.9 out of 5

Flexibility

Rating 4.7 out of 5
51 User photos
+ 47

Photos
Katherine

Married on 07/08/2021

Great experience - do it!

Pop Up Chapel was a perfect fit for us. We were looking for something quick and easy, like Vegas, but in Toronto. We had also looked at photos of city hall, which is very blah. When I showed my (now-)husband the photos from other PUC, his eyes lit up like fireworks… I knew we were onto something. Our PUC was at Steamwhistle which was beautiful and charming. The Zoom call was well captured with many different angles, guests commented that they really felt like they were in the room with us. The photos so far are wonderful, the cake and snacks delicious, everybody loved the experience!

Our Photographer was Alicia Thurston and we are thrilled with what we've seen so far, we had a blast shooting with her and she did a great job getting us daylight and evening shots within our slotted chapel time.

Pop Up Chapel are slammed and overwhelmed right now. They seemed so busy that we had trouble putting down a deposit. Patience is a virtue here. Trust that they are working on everything and it will all run smoothly! The customization elements are handled via a Google form that captures everything.

Honestly, we enjoyed this so much that I would love to do it all over again for a vow renewal!

+ 5

Photos

Kareem B.

Married on 16/07/2021

Awesome To Do Pandemic Wedding With These Guys

The last 18 months has been challenging for us, especially with the up and down changes to all rules and regulations regarding our wedding.

We were afraid that we would never get married, My wife and my in laws found these guys and they made having a wedding seamless.

You didn't have to break your bank account to have a wedding and the photographer they set up after was awesome.

Highly recommend using these guys, and they're organized and very professional.

+ 2

Photos

N. Garcia

Married on 10/10/2020

The perfect wedding while supporting a Cause

We definitely appreciate the Pop-Up Chapel team and highly recommend them. A special shout out to Nicole and Diana with their constant and timely communication, especially with the evolving news with Covid and phase 2, they were great with the organization, the the decor was perfect in its simplicity and elegance. Thank you to the vendors who participated. The guests, including ourselves were made to feel warm and welcome, and the servers made the wedding feel like it wasn't a Covid wedding. The band added the perfect touch, and although they weren't given the proper recognition, we acknowledge the awesome work they did. They provided clear direction the day of the wedding, and even allowed us to say a few words to family and friends tuning in via Zoom. They provided an excellent photographer who worked with us, and made us feel comfortable, and went out of her way to get to know us. Best of all, a portion of every couple that gets married at the various venues they offer, goes to help fundraise and support a cause; this was truly what won us over in the end. Thank you again Pop-Up Chapel team for everything.

Nina

Married on 09/10/2020

Wonderful experience with Pop-Up Chapel - highly recommend!

We had a wonderful experience with the Pop Up Chapel, in getting married earlier this month. Although COVID-19 made it a challenge, Pop Up Chapel was very communicative and professional - letting us know if and what changes there would be (shoutout to Nicole and Diana)!

We got married at the Evergreen Brick Works at the BMO Atrium. The venue was beautifully decorated, clean and sanitized! Our friends and family were all separated with at least 2 meters of distance, to ensure their and our safety. We checked in a 40 minutes early for a health check and to speak with our rep, Carly, our photographer, Rita and our officiant, Leonard.

The band played a personalized song for us as we walked down the aisle together; our officiant was lovely! Although he'd just met us 30 minutes ahead of the ceremony, Leonard was very friendly and engaging. His words were sweet and funny. Our photographer, Rita, was wonderfully patient with us and had some great ideas for poses for us. The venue was accessible to us all, and the snacks and drinks were delicious (we didn't get a chance to eat or drink, but our guests did!)

We live-streamed our wedding for family and friends who were safely away, and the team who took the video was wonderful! The video turned out super well! We even got a chance to speak with the folks on Zoom, before returning to our photoshoot with Rita.

We chose Pop Up Chapel by Love by Lynzie because they (1) reduced waste produced by the wedding industry, (2) donate part of our fee to a charity (in our case, the Evergreen Children's Garden), and (3) the short but sweet wedding without the fuss of having to plan everything ourselves. Although the decor, florals, snacks and drinks were all a surprise - we were overjoyed and in love with our venue, decor, and everything in between!

Our only recommendation for Pop Up Chapel would be to include non-alcoholic drinks for the couple as an option for the toast, as not everyone drinks (my wife and I don't and I'm sure we're not alone). Otherwise - our wedding was wonderful!!

Rachel C.

Married on 09/10/2020

Beyond Our Wildest Expectations!

We knew that when we booked our wedding with PUC that it was going to be incredible. What we got was an absolute dream beyond anything we could have imagined. AND, it was incredibly safe during a year of uncertainty. Highly recommend!

Christelle C.

Married on 08/10/2020

It's Possible!

Planning about your own wedding is very stressful and time consuming. However, thanks to The Pop-Up Chapel Co they made it possible for us to not worry about anything! Our wedding turned out very well despite Covid-19; it was actually way beyond our expectations. My wife and I are really grateful for everyone that assisted us from the beginning of the process until the end. The team is very professional and friendly. Just a quick shoutout to Nicole and Diane for responding to my questions in a timely manner. Also, to our photographer Rita; she's very nice and professional with her photography skills you'll thank her later :) !

Alison

Married on 18/09/2020

A beautiful wedding day

We were married last Friday at the Evergreen Brickworks and it was a perfect afternoon. The decor was so elegant yet simple, I wish we had taken more time to look around and absorb our surroundings and the wonderful live music. The open air concept allowed for a breezy, outdoor feel which was complimented beautifully by the floral arrangements and greenery. The food and drink provided received compliments from all our guests and the Tipsy Turny Trailer was the sweetest addition to the entire vibe.
Aesthetics aside, we absolutely loved our officiant who Juliana who made us feel so at ease and delivered her words with such heart, and a great sense of humour. We also deeply appreciated the time taken to recognize the traditional territory where our ceremony took place.
Our photographer Alicia Thurston was clearly well-experienced and approached the photo-session with great care and attention to detail. We received a sneak peak of the photo shoot within 3 days and we're so happy with what we've seen so far.
Our initial Pop-Up-Chapel date in April was postponed due to the COVID lockdown, and it briefly seemed like our new date would be postponed as well when the new gathering restrictions were put in place the day of the event. While planning around a pandemic was not ideal and created some extra work/stress, we appreciated the safety measures set in place by the PUC to help put minds at ease. Nicole and Lynzie always communicated in an efficient and timely manner, taking care to ensure all bases were covered in regard to ever-changing nature of the pandemic. We added on a live-stream for our guests who were unable to attend due to COVID travel restrictions but received mixed feedback on the ability access the link as well as the sound quality. The live stream may need some ironing out but we had no complaints otherwise.
Thank you so much for creating such a beautiful event and allowing us to safely gather with our friends and family who we've been apart from for so long.

Featured

Melissa N.

Married on 12/09/2019

11 out of 10, beyond expectations and worth the cost

I couldn't be happier with the way the day turned out! We were married in the blue sky themed chapel at the Evergreen Brickworks. It was fun, romantic and vibrant - an amazing alternative to city hall. All of our guests were enamoured with the design and the location.

Leading up to the day you can expect to get nervous. That's because when you sign up for the pop-up chapel, you're truly signing up for a surprise. We found out what our chapel theme was and there were a few sneak peeks of the cocktail and colour scheme via instagram only one or two days beforehand. Other than that you go in blind.

Talking about cost, part of the money goes toward charity and for the price we paid it truly felt like a steal. The quality of the event space, the decor, food, drinks, the professionalism of the chapel team and our photography more than justified the cost. In fact, with what we spent on the chapel, we were able to splurge on a fabulous gem of a restaurant in Toronto and continue the celebration with our 19 guests afterward.

I would recommend the pop-up chapel to future brides and grooms who don't mind a surprise, are budget conscious and want to experience an intimate wedding.

Yale

Married on 24/03/2019

September 12th 2019

Incredible! I do not know why anyone would get married any other way! The service was amazing, everyone was so friendly and well organized! It honestly was the most perfect day ever!

Vasiliki B.

Married on 14/09/2018

Thrilling and stress-free way to get hitched!

When we visualized our ideal wedding ceremony, we always pictured a small family gathering. But when you're planning something from scratch it's so hard to keep it from growing bigger and bigger. With the built-in limit of the pop-up, we were able to stick to our vision. We were drawn to the all-in-one package because of the simplicity and the element of surprise in terms of the decor and other details. It builds up the excitement not having to plan every detail ourselves! Plus, the Evergreen Brickworks is a historic part of Toronto that we will visit again as our lives go on. We had a blast at the pop up and our guests marveled at all the wonderful details that the Love by Lynzie team incorporated. We can't rave enough about how fun this was. DO IT!
Map
2471 Dundas St W M6P 1X3 Toronto&nbsp(Ontario)