5 Drop Dead Gorgeous Jasper Wedding Venues
Want to tie the knot in one of Alberta's most beautiful alpine towns? Here are some of the best wedding venues Jasper has to offer.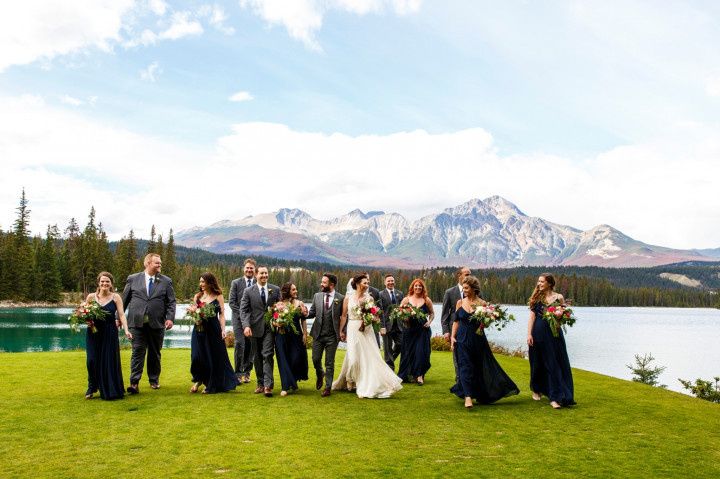 Jasper is, without a doubt, one of the most beautiful places in Canada. It's tucked away in the Rockies and offers stunning alpine views, forests and glaciers – basically, everything a nature lover could want. If you're dying to get hitched in the area, we're here to guide you. We've rounded up our favourite Jasper wedding venues to point you in the direction of your dream celebration spot.
Here are a few of our favourite drop dead gorgeous Jasper wedding venues.
Fairmont Jasper Park Lodge
The Fairmont Jasper Park Lodge is by far one of the most popular Jasper wedding venues. It offers a lavish setting for your 'I dos' with all the bells and whistles included. You can choose from five outdoor spaces and seven indoors rooms for your ceremony and reception, giving you plenty of options. There's everything from intimate clearings to massive rooms on offer, so you can really suit your space to your wedding guest list. P.S. It's also an awesome choice if you want to elope in Canada.
Capacity: 500 guests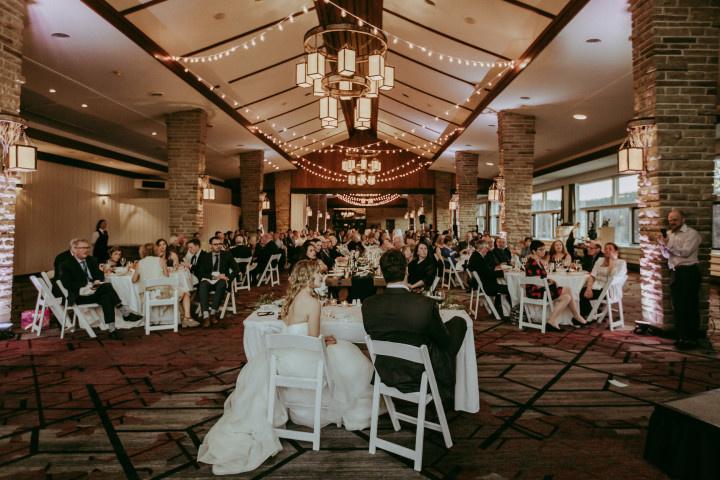 Mountain Park Lodges
Mountain Park Lodges has six unique properties to choose from for your celebration, including the Pyramid Lake Resort, The Crimson Jasper and the Lobstick Lodge (some of the most beloved places to stay in town). Its collection of hotels and lodges can accommodate intimate weddings, larger affairs and can even do elopements. What do the spaces share in common? They're rustic, they have indoor and outdoor space available, they offer killer views of Jasper's natural gems and you can stay the night at any of them when your reception has wrapped. If that doesn't make you want to book a visit, I don't know what will!
Capacity: 90 guests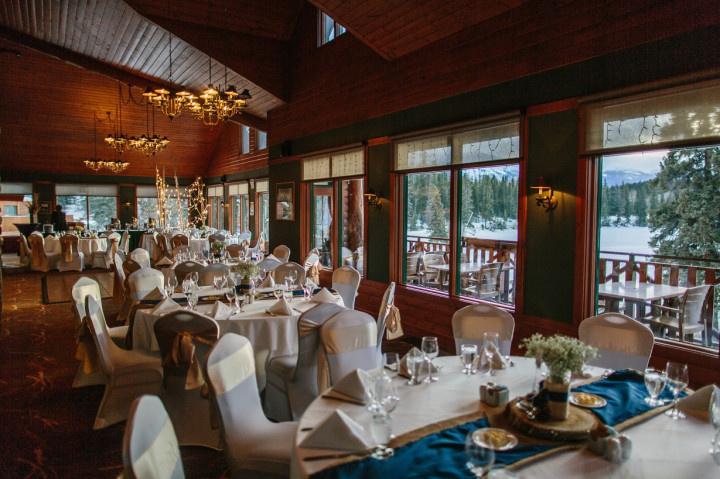 Sawridge Inn and Conference Centre Jasper
The Sawridge Inn and Conference Centre Jasper is yet another gem of Jasper wedding venue. It has 6,000 square feet of event space that you can put to use on your big day, making it great for larger weddings. Whether you want to say your vows outdoors, celebrate indoors or do a bit of both, you can make your dreams come true here. As an added bonus, its function rooms are pretty much blank canvases, so you can really make them over to fit your unique wedding theme.
Capacity: 240 guests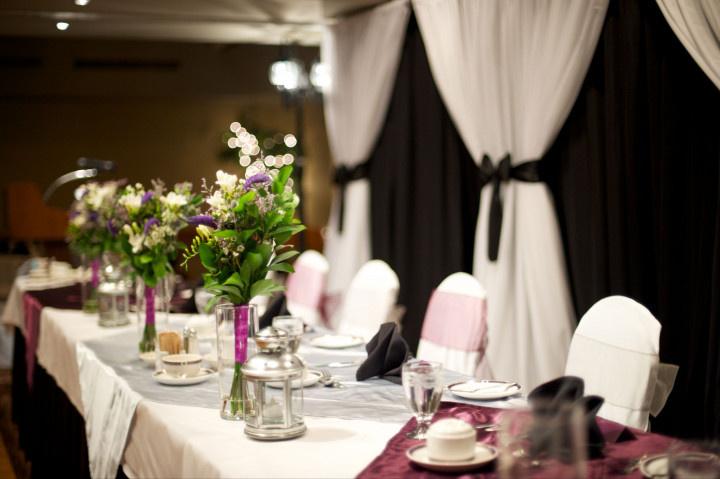 Jasper National Park
If you love the great outdoors, there's no better place to tie the knot that in Jasper National Park. You'll really get to soak up those surroundings and you'll probably save massively on ceremony decor. If you do go this route, you'll need to comply with park rules and find a second space to celebrate (if you want to host a reception). We highly suggest making a weekend of it and asking your guests to join you on a mini camping retreat in the park.
Capacity: 25 guests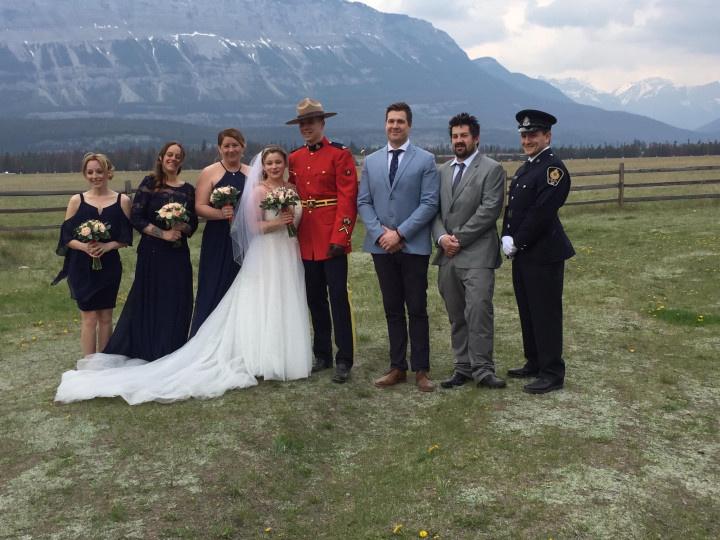 Overlander Mountain Lodge
On the hunt for a homey, rustic-chic place to get hitched? The Overlander Mountain Lodge may just be the Jasper wedding venue for you. You can use both the patio (which, of course, offers great views) and the dining room for your celebration. The Lodge's interior has some serious log cabin vibes, so it's a great option for those looking to infuse their big day with a bit of Canadiana.
Capacity: 100 guests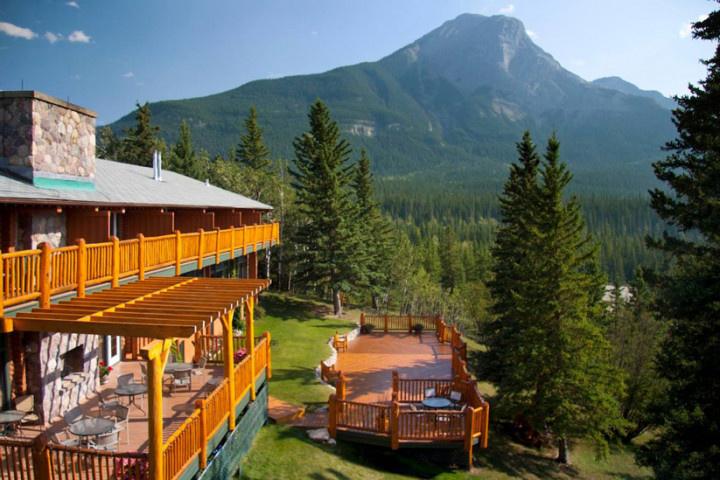 Find more mountain wedding venues in Alberta on WeddingWire »