5 Ways to Personalize Your Marriage Proposal
Your proposal should be one of a kind. Here are a few things that will help give it that extra oomph.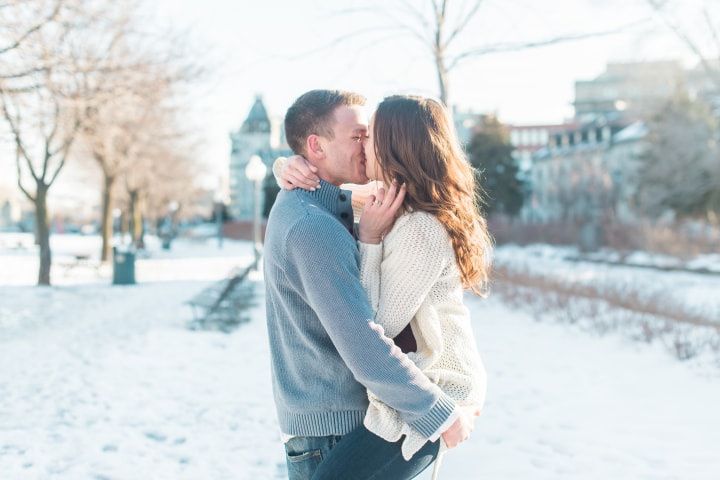 Ready to get down on one knee? Congratulations! Now all you've got to do is plan your marriage proposal. While you may be tempted to run to your S.O. as soon as you've got your hands on the engagement ring, take a step back. This will be a moment to remember, so you'll want to plan it out perfectly. From choosing the perfect soundtrack to involving friends and family, these five things will make your marriage proposal even sweeter and more sentimental.
Here are a few ways to personalize your marriage proposal.
Find your song
First things first, finding the perfect song to play while you pop the question. Many couples have a track that has played a large role in their relationship, and if that's the case for you, you probably want to stick with that one. However, if the only thing that comes to mind when you're trying to find "the one" is a drum-heavy Blink-182 song you may need a little help - "What's My Age Again?" may be an awesome song, but it's not exactly proposal material. Try looking through our lists of first dance songs to get a bit of inspiration.
Use your monogram
If you're planning a marriage proposal, you've probably chatted about married life with your partner once or twice. Do they plan on taking your last name? If you answered "yes", do something fun with their soon-to-be monogram, like putting it on the top of the ring box or embroidering it onto a handkerchief. Tip: if you really love the idea of monograms, you can also add one to your engagement ring.
Pick the perfect location
You don't want to propose just anywhere, so put some serious thought into your engagement location. If your homebodies it's totally acceptable to pop the question when you're relaxing at your place, but you could also consider doing something a bit more extravagant. Take your partner to a place you've been dying to go together or do something grand and romantic like a hot air balloon ride or climbing to the top of a mountain. If you need a bit of inspo, there's a ton of swoon-worthy engagement vids on Youtube (we've rounded up some of our favourites here).
Involve friends and family
Remember when Kanye dropped to one knee on the field of San Francisco's AT&T Park to propose to Kim? And moments later when the entire Kardashian clan and all their friends emerged from the dugout to swarm the couple with hugs and kisses? Iconic stuff. Well, we suggest you take a page from Yeezy's book and involve your loved ones in the marriage proposal. If you're not down to have them at the actual event, ask them to go to a nearby venue and meet up with them after for a few post-proposal celebratory cocktails.
Incorporate an heirloom
If your family can't be there on the day of the marriage proposal or you want to involve them even more, add in an heirloom. This could be a family stone in the ring or something borrowed or blue to add to her wedding ensemble. You've got plenty of options!