Your Ultimate Marriage Proposal Checklist
Planning out a downright dreamy wedding proposal? Here are the things you don't definitely want to forget on the day of.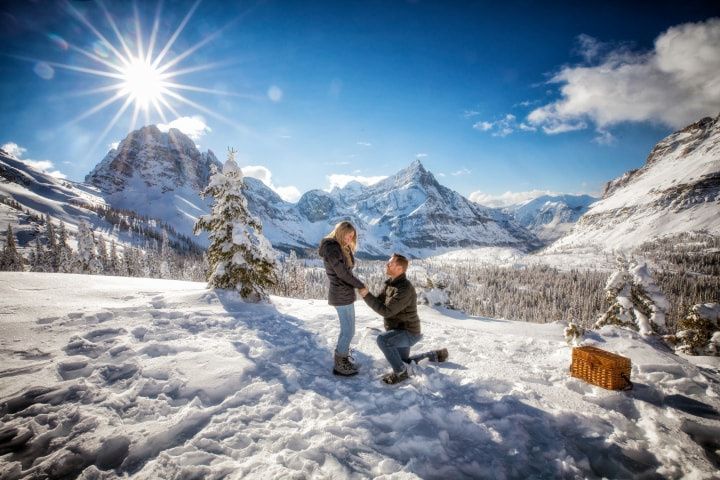 So, your marriage proposal is all prepped and planned and you're almost ready to head out the door? Hold your horses! Before you set out you'll want to make sure these bits and bobs are on you. From your engagement ring to your celebratory extras, we've broken down everything you should have with you for the momentous occasion.
Here is your ultimate marriage proposal checklist.
Your ring
OK, this is pretty obvious, but you don't want to show up to your marriage proposal without your engagement ring. Before you leave the house, make sure the rock is safely and securely stowed away in the ring box. You'll want to keep it in your pocket (preferably one with a zipper) so that it doesn't go MIA before you have the chance to get down on one knee.
Your song
Every proposal requires an awesome soundtrack! Bring along a speaker so that you can connect your phone or music player and give your engagement that perfect ambiance. Remember, if you're going to pop the question at a restaurant or other public place, you'll want to get in touch with the staff early to put in your song request(s) and hash out all the fine details, like timing.
Your speech
You shouldn't be reading your proposal off of cue cards, but you may have a few notes you want to review before getting down to business. Of course you'll be nervous, so it's good to have your talking points written down so that you know exactly what you want to say.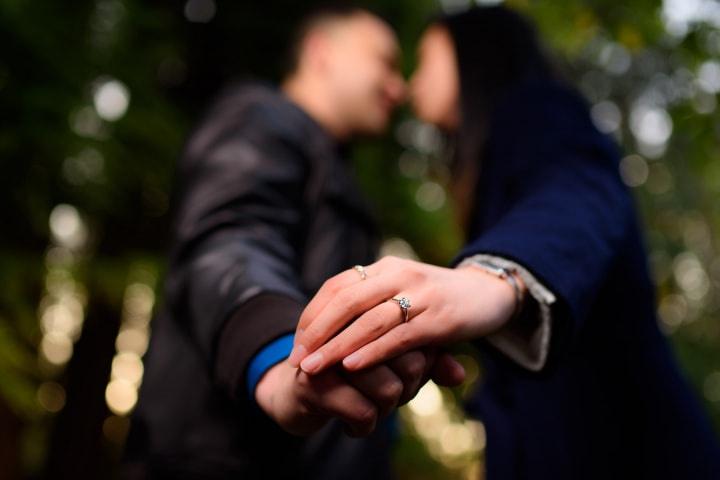 Your photographer
Some people like to keep their marriage proposal totally technology-free, while others want everything documented so that they can relive the memories over and over again. If you fall under the latter category, ask a wedding photographer or friend to hide away in a nearby spot and secretly capture the moment on film. Don't want to bring another person into the picture? That's A-OK, just arrive early to your proposal location and set up a camera!
Your phone
Naturally, you're going to want to let the world know that your partner said yes almost as soon as it happens, so make sure you have your phone on you (juiced up with a full battery, of course). That way you'll be able to call your friends and family to let them know there's a wedding on the horizon and take a few couple selfies for your engagement announcement on instagram (totally necessary).
All the extras
Unless you're a total minimalist, you'll probably want to add a few bells and whistles to your proposal. Think about packing a picnic, a bottle of champagne or some other celebratory goodies (maybe rose petals or confetti?) so that you can really take your engagement to the next level. We've rounded up some fun ways to personalize your marriage proposal to help you out.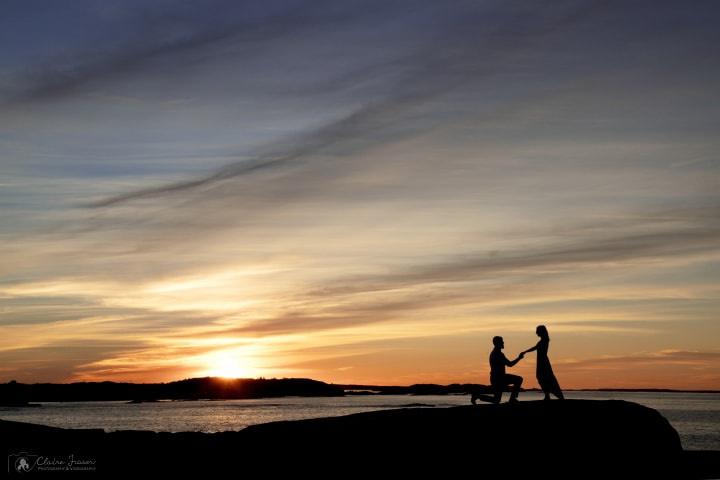 Capture the big moment! Find professional photographers on WeddingWire. »