22 Questions You Should Ask Yourself Before Proposing
Proposing to your partner is a big deal. Here are a few questions you should ask yourself before you drop down on one knee.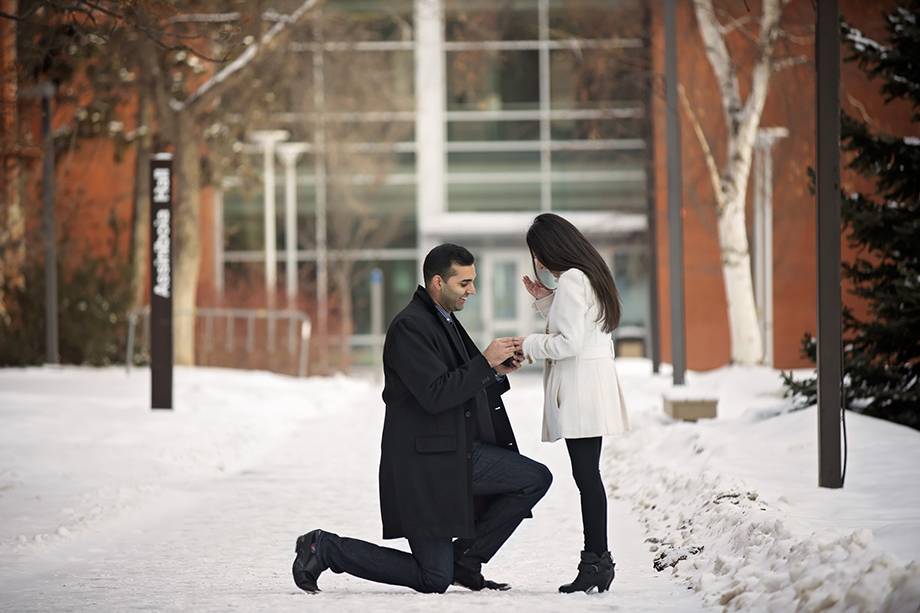 So, you've made up your mind, you're proposing and no one is going to stop you! I know, you're raring to go, but before you start drafting your marriage proposal speech and shopping for an engagement ring, you should ask yourself a few questions. Not all of these will apply to your relationship - maybe neither of you are religious or you don't keep in touch with your families - but you should be able to answer at least half of them with complete confidence. Pro tip: your answers may even help you pen your wedding vows later down the line, so write 'em down!
Here are a few questions you should ask yourself before proposing.
Why do I want to get engaged?
Can I see myself spending my entire life with my partner?
Is my partner actually my best friend?
Does my partner bring out the best in me?
Are we on the same page when it comes to kids?
Do I like their family (and do they like mine)?
Do we share the same values?
Do we have similar financial goals?
Do we want the same things out of life?
Do we respect our differences?
Do we come out of disagreements stronger?
Are we good at conflict resolution?
Are we compatible in the bedroom?
Does my partner make me feel safe?
Does my partner know how to get me through a tough time?
Does my partner know how to make me laugh?
Am I hiding lots of skeletons in my closet?
Do I respect their religion (and do they respect mine)?
Do we enjoy living in similar conditions (i.e.: is one of you a neat freak or a bit of a slob)?
Am I willing take the bad with the good?
Am I willing to make compromises for them?
Are we good at making decisions together?
Find engagement rings on WeddingWire »