63 Memorable Marriage Proposal Ideas for Every Kind of Couple
Planning on popping the question? Get that engagement ring ready, we've got the perfect proposal idea for you!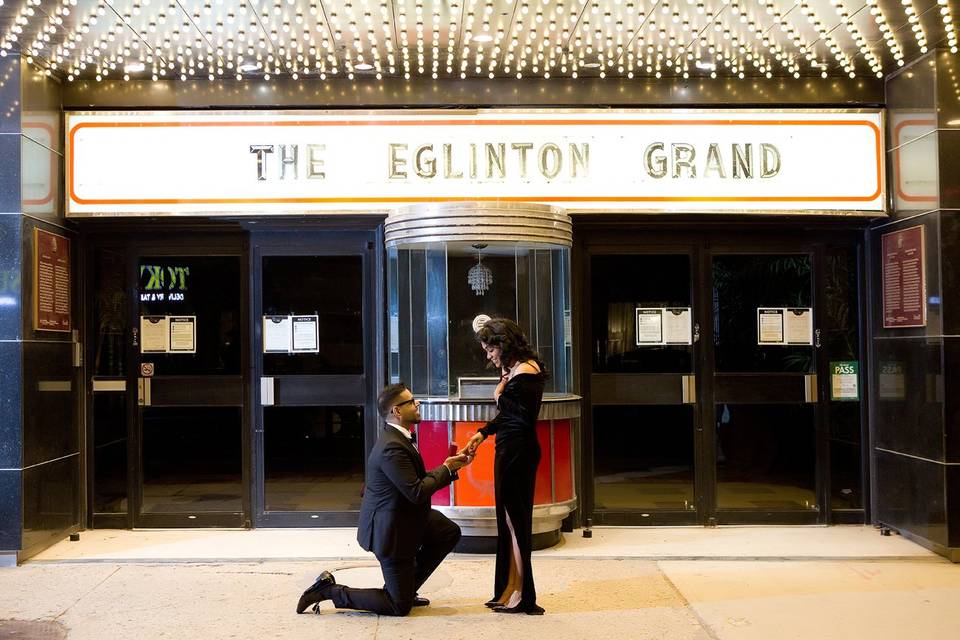 On the hunt for the best proposal ideas? Asking your partner to spend the rest of their life with you can be daunting, no matter how many times you've talked about tying the knot. It's one of the biggest moments of your life and the right romantic proposal idea can make it truly unforgettable. We believe that your marriage proposal should be as personal and unique as you are, and so we've put together the ultimate list of the best proposal ideas that are easy to put your own stamp on. Whether you're planning a sweet and simple surprise or a grand gesture, you'll find just the thing below. Chill the champagne and prepare your engagement announcement, you're about to get a 'yes'!
Here are the best proposal ideas for every kind of couple.
Local landmark proposal ideas
Museum or gallery – culture-loving couples with a taste for art and history will find plenty of quiet corners for a romantic proposal in their favourite museum or gallery.
Castle – dreaming of a fairy tale wedding? Begin your story at a real castle and propose in royally romantic style.
Mountain top – get yourselves ready for a bracing walk at a local beauty spot or impressive mountain range, once you've reached the peak, get down on one knee – remember to pack some bubbles to sip at the top!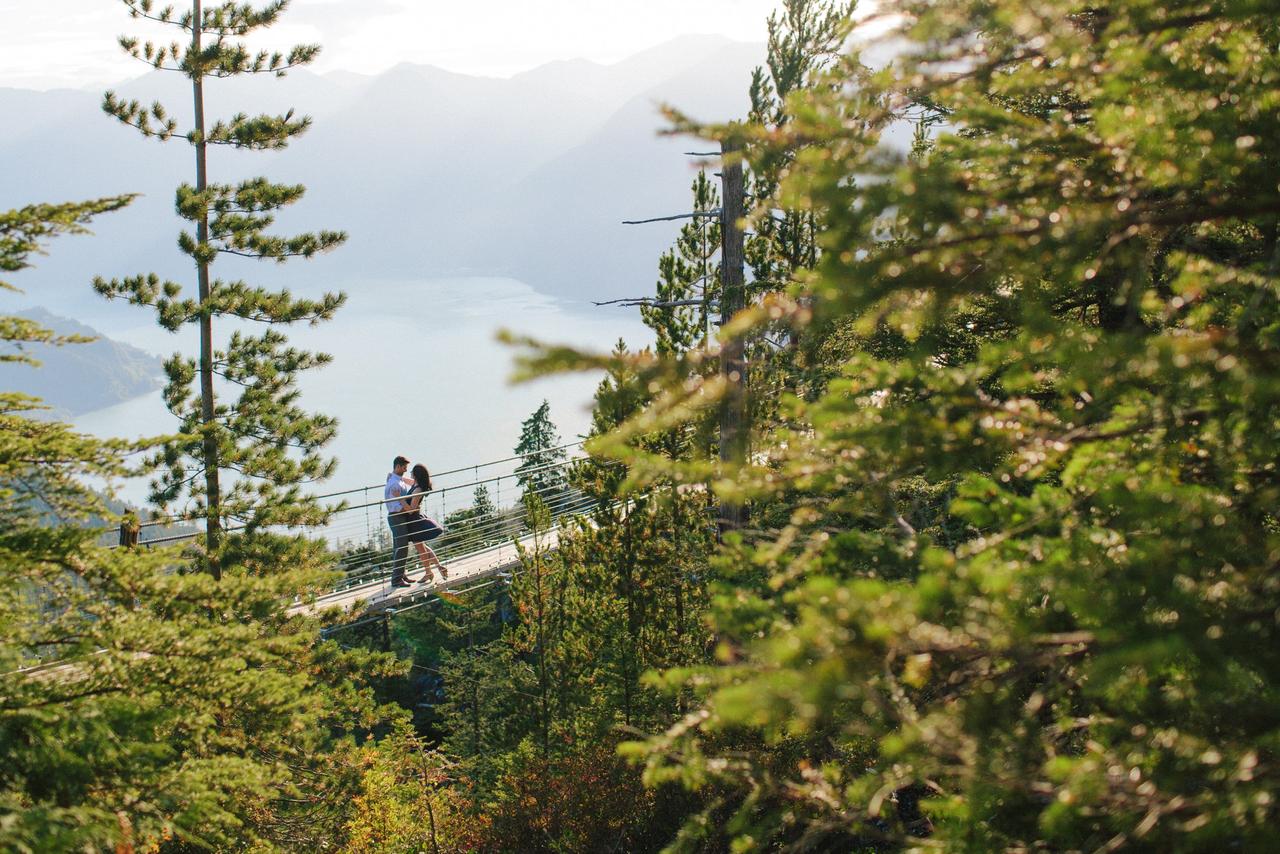 Wine tour – for the wine lovers out there, go on a tasting tour and take a stroll through the vineyards to find the perfect spot to propose.
Rooftop bar – head to the bar with the best views in town and have the waiter deliver your favourite drinks to the table before popping the question.
Garden –take a stroll in a botanical garden or greenhouse to pop the question for a natural setting filled with flora and fauna.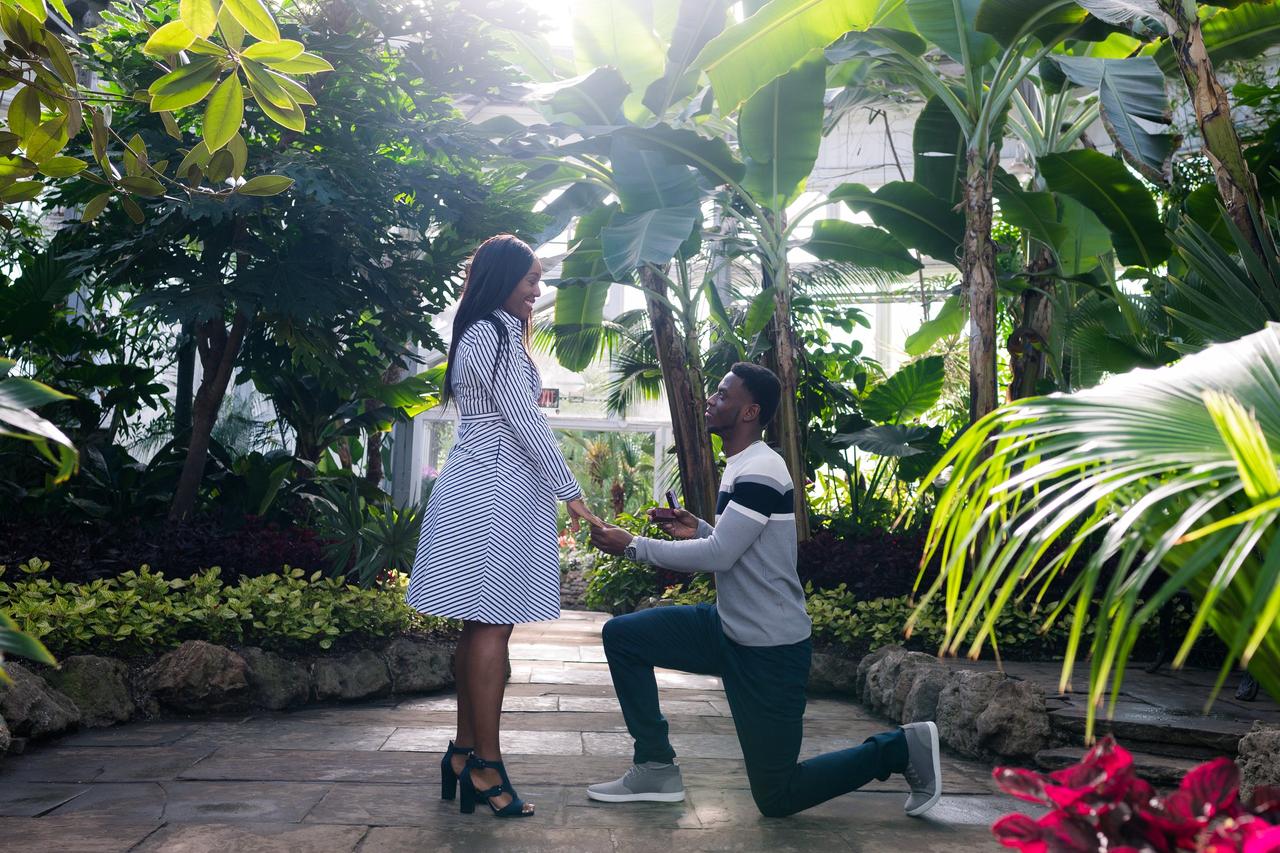 Sailboat – hire a boat for the day and have the captain whisk you away to a secluded location where you can ask the big question on the waves.
Beachside – take a picnic blanket and a few of your partner's favourite snacks and let them discover the ring amongst the goodies or take them on a sunset stroll along the shore before writing "Will you marry me?" in the sand and dropping to one knee.
Love lock location – head to a 'love lock' location and tie your own lock to the installation before getting down on one knee to present the ring.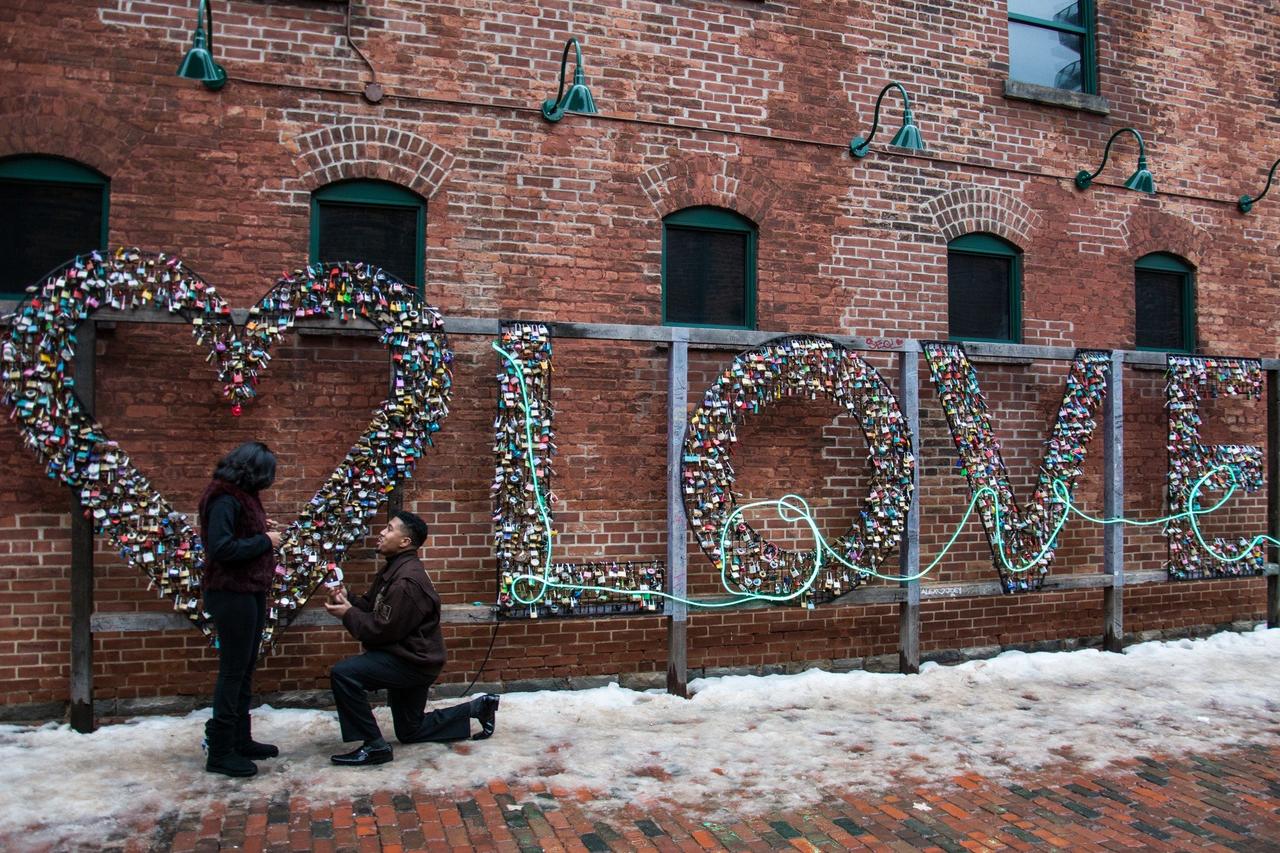 Bonus: We've rounded up the most romantic places to propose in Canada.
Simple proposal ideas
Restaurant – have a favourite place to eat? Where better to get down on one knee? You can celebrate with your favourite dishes afterwards!
Chocolate sauce – If your partner has a sweet tooth, why not ask restaurant staff to spell out the question in chocolate sauce with their dessert?
Pizza – whether you're making them at home or plan on having a word with the chef, a message spelled out in our favourite pizza toppings would certainly result in a 'yes' from us!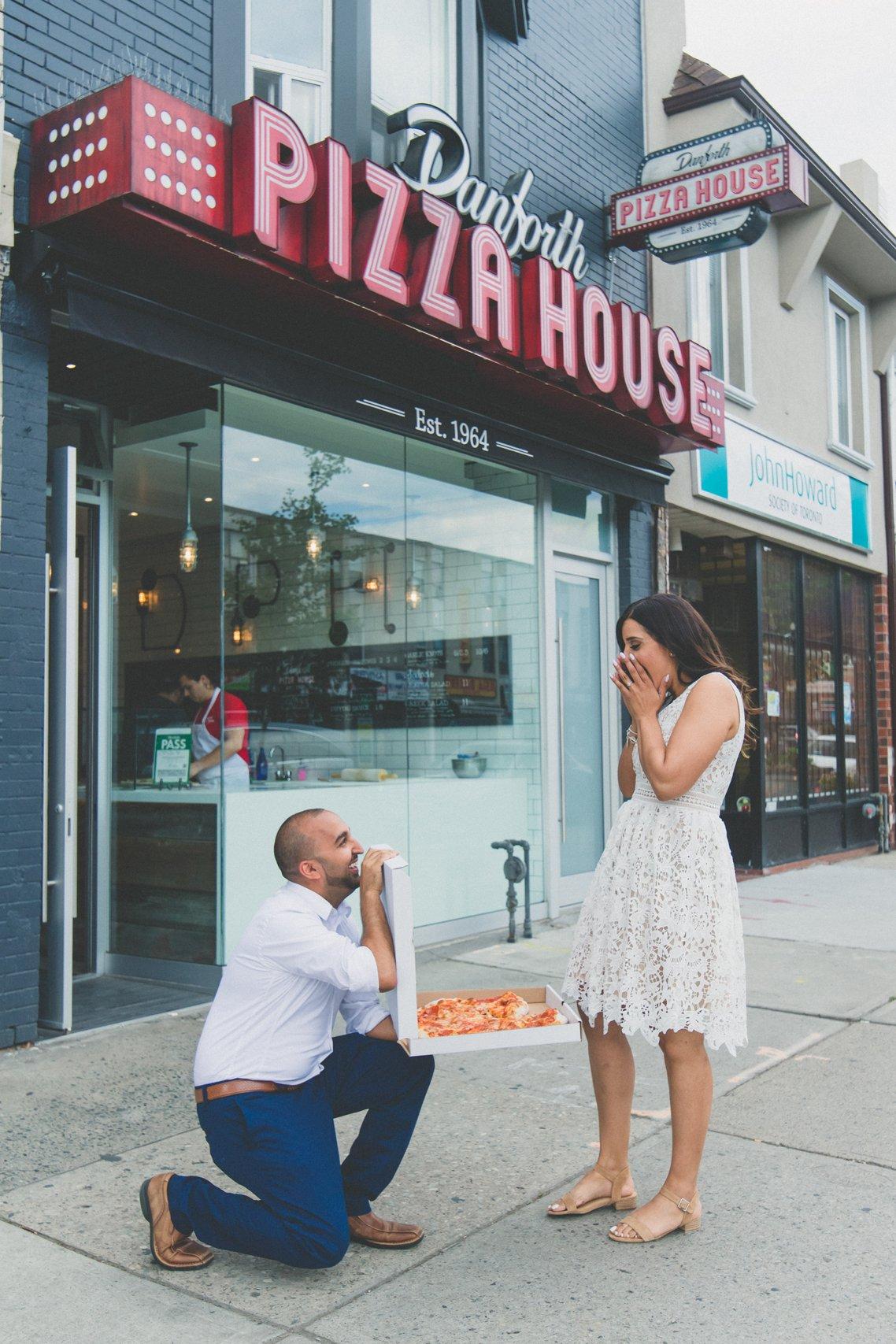 Party surprise – tell your partner to meet you and a group of your friends at a local bar or pub and arrange for your partner to be shown to a private area when they arrive. You can be waiting alone with a ring and some champagne when they get there.
Berry picking – suggest a day out berry picking and pretend to spot a particularly big, juicy berry. Instead of fruit, pass your partner the engagement ring.
Stargazing – if you know a great stargazing spot, head up there for a private proposal under the night sky.
Woodland walk – we especially love the idea of getting down on one knee in the heart of a woodland where you've organized for "Marry Me?" marquee letters to be on display. Perfect for snapping pictures for your engagement announcement..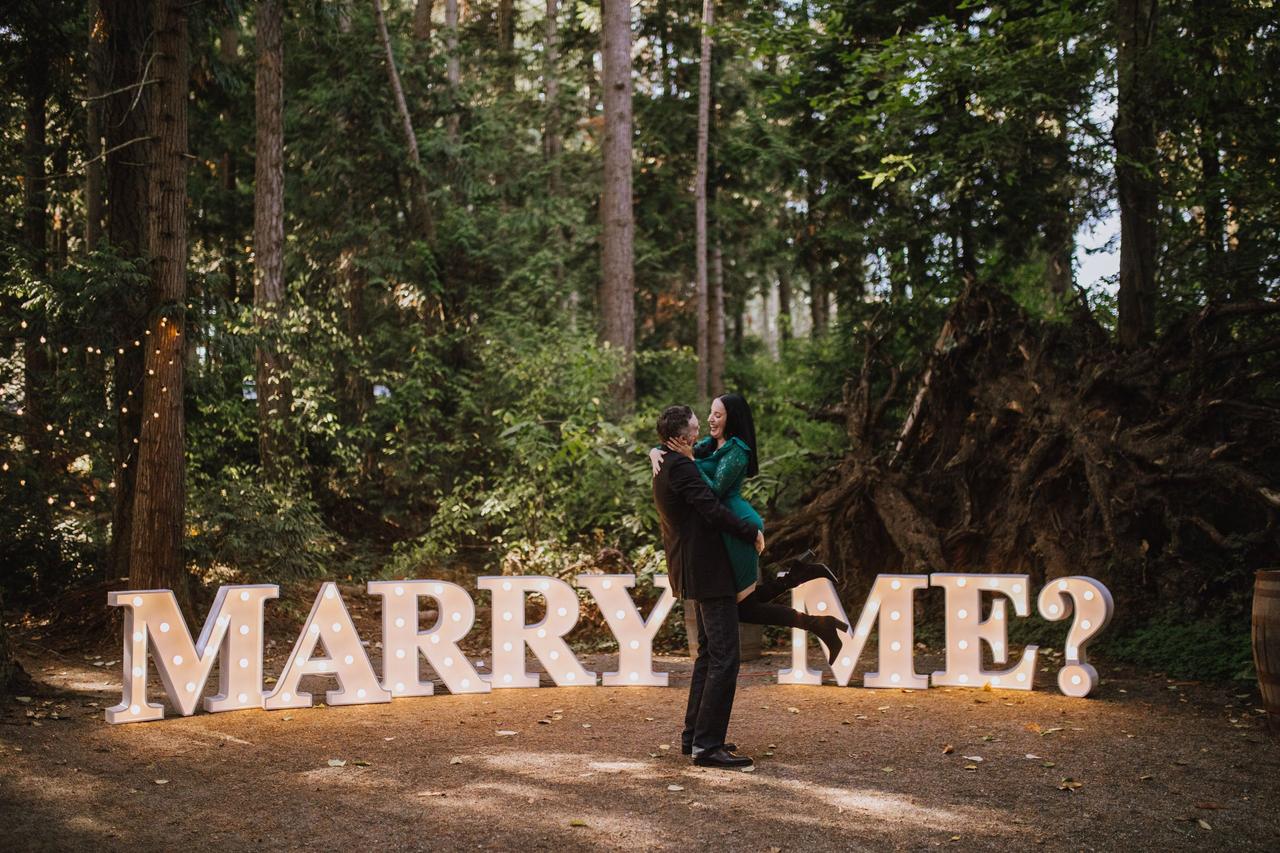 Private proposal ideas at home
Night in– get off work early and fill the house with candles and petals that lead the way to you waiting with the ring – we're all warm and fuzzy just thinking about it!
Fridge magnet – a simple classic and a must-do for anyone who can't resist heading to the fridge for a snack. Ask your partner to grab you a drink and listen for their reaction when they see your message.
Jigsaw – there are plenty of personalised jigsaw options online that can be created with your own message.
Shower steam – sweet and simple, wait for your partner to take a shower and draw out your question in the steam on the mirror- they'll never expect it!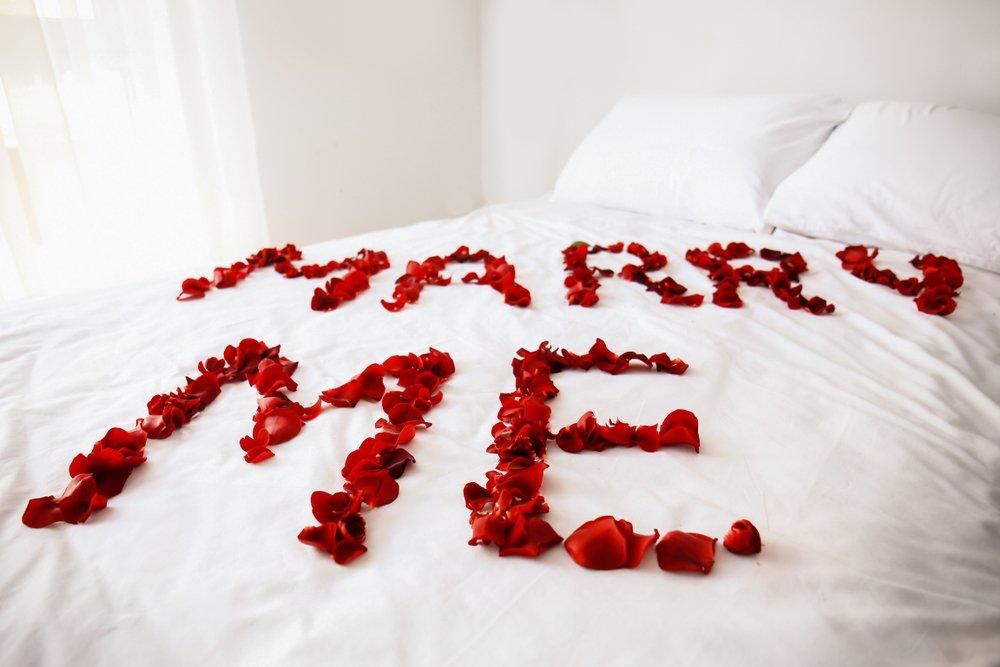 Lipstick – if your partner is a real beauty fanatic then try out the same as above using lipstick – it will make for an awesome Insta announcement pic too.
Book mark – slot a note in at the point your partner has got to in their book asking them to marry you, when they pick it up to read it, they'll find a whole new element to the plot!
Movie night – pop the ring on top of the popcorn and then offer it up to your partner. Popcorn + engagement ring = winning – it's basic wedding maths!
Spotify playlist – for a laidback proposal, put together a playlist featuring songs about marriage (Marry You by Bruno Mars, we're looking at you) and watch as your partner figures it out, before presenting the ring.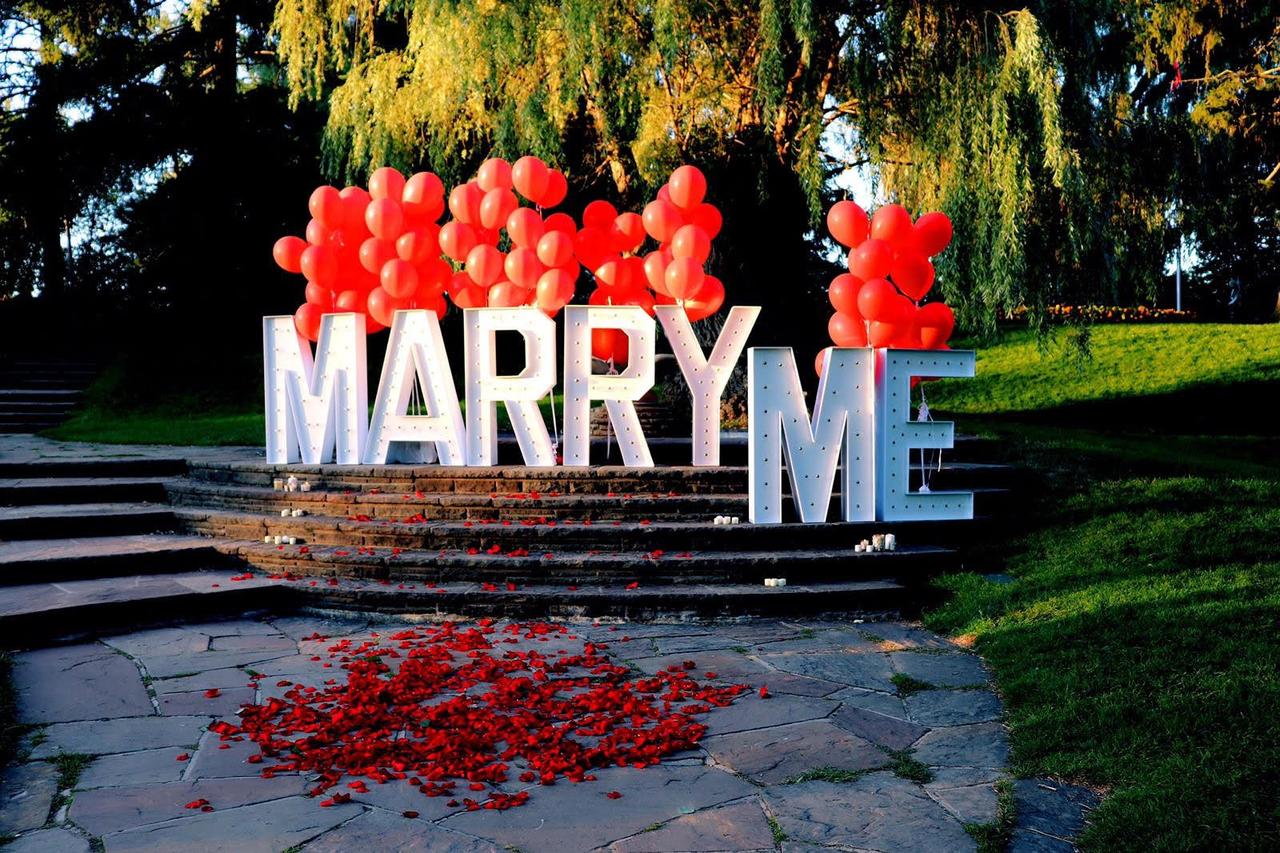 Public proposal ideas
Centre stage – get in touch with the stage manager of a production you both love and arrange for the cast to invite you both on-stage for curtain call so that you can ask your big question under the spotlight.
Concert – similar to the theatre show, arrange for the artist to invite you on stage or, alternatively, wait for your favourite song to play and get down on one knee in the crowd.
Rollercoaster picture – hold up a sign or the ring (if you dare!) just in time for the rollercoaster camera and then watch your partner's face as you scan the photobooth at the end and spot your picture!
Big game – if you're huge sports fans, why not have someone announce your proposal at the game? If this is a little too much for you, just pop the question in the stands instead.
Ferris wheel – wait until you reach the top and then take your moment!
Flash mob – bring in the professionals for the ultimate large-scale proposal that will give your partner the biggest surprise of their life!
Theatre marquee – work with a local theatre to takeover their marquee to pop the question, like this adorable proposal at The Eglinton Grand (a former Toronto theatre turned into an event venue). P.S. if you really love the location you can choose it for your wedding venue too!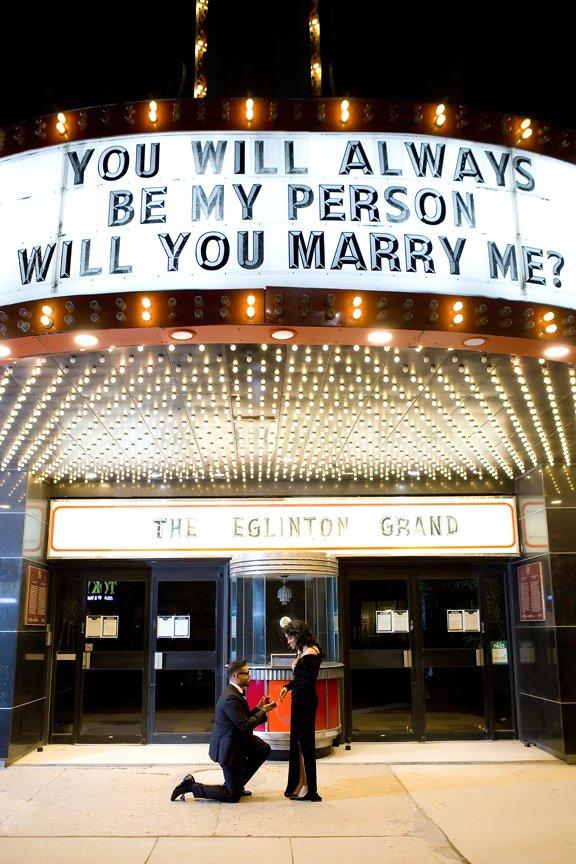 Radio station – if you both tune into the local station, why not share your love across the airwaves and arrange to propose on air? Just make sure your partner will be listening!
Spa day – for a proposal that's both laidback and luxurious, pop the question poolside before enjoying some bubbly in your robe and slippers (everything tastes better when you're wearing a robe, right?)
Musician serenade – hire some musicians to serenade your partner while you're out to dinner before asking the question.
Newspaper – spell it out by taking out an ad in your favourite newspaper - just make sure your partner gets a copy!
Celeb tweet – if you have a favourite author, TV presenter or celebrity you could always ask them to tweet the question to your partner. It's totally worth a shot.
Club night – party animals will be in heaven with a proposal directly from the DJ decks at their favourite nighttime hotspot.
Movie theatre– work with a videographer to make a movie trailer about your love story ending with your proposal and ask the theatre to air it ahead of the feature film.
Proposal ideas with family and friends
Baby suit - have a personalised message printed on your baby's suit for seriously cute proposal vibes.
Pet collar – continuing with the cute theme, pop the engagement ring on your pet's collar!
Family – arrange for your family to be at your local without your partner knowing and then ask them to meet you there. Everyone can jump out and shout 'surprise' before you pop the question and celebrate together.
Make a music video — ask your friends and family to join you in the making of a music video that culminates in a proposal and surprise party.
Unique proposal ideas
Sleep message – prop your proposal message next to your partner whenever they're sleeping for a week and then show them the photos at the end of the week.
Caricature – if you get the chance, ask your partner to pose for a caricature artist and have them draw you instead with a speech bubble asking the big question. The reveal will be unforgettable!
Treasure hunt – surprise your partner by setting up a treasure hunt for them to discover when they get home – you and the ring should be the final clue!
Text messages - take pictures of yourself posing with the words 'will you marry me?' in advance and text them in order. When you're partner reads them, get down on one knee.
Skywriter – a classic idea that's sure to wow, find a skywriter and have them take to the skies with your proposal.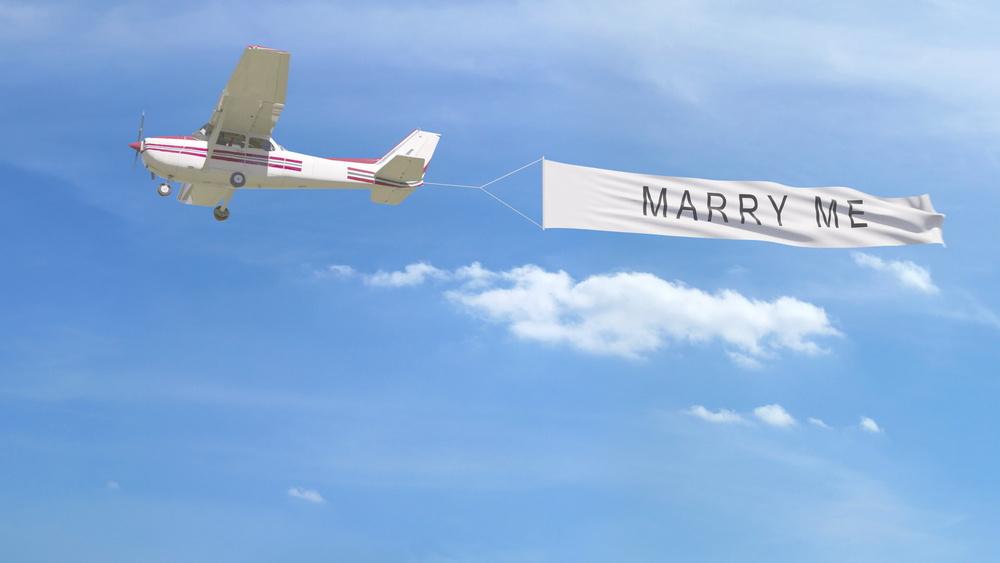 Favourite place – your partner will love making their favourite place extra special by staging your proposal there, whether it's a park bench, a pretty view or their favourite brunch spot.
Childhood place – is there somewhere special your partner used to go as a child? This is a super romantic proposal choice.
Movie moment – if there's a movie your partner adores, you can base your proposal around that. Think of the limo scene at the end of Pretty Woman or the romantic flashcards in Love Actually.
First date – whisk your partner off to the location of your first date, for a truly romantic and nostalgic surprise.
Skydiving – thrill-seeking couples will love a skydiving proposal. Let the skydiving instructors know your plans so that they can help to position you perfectly for your big moment. Warning: you probably want to propose with a sign and hand over that all-important ring when you're both safely on the ground!
Hot air balloon – take in the sights and, once you've reached the highest point, take out the ring.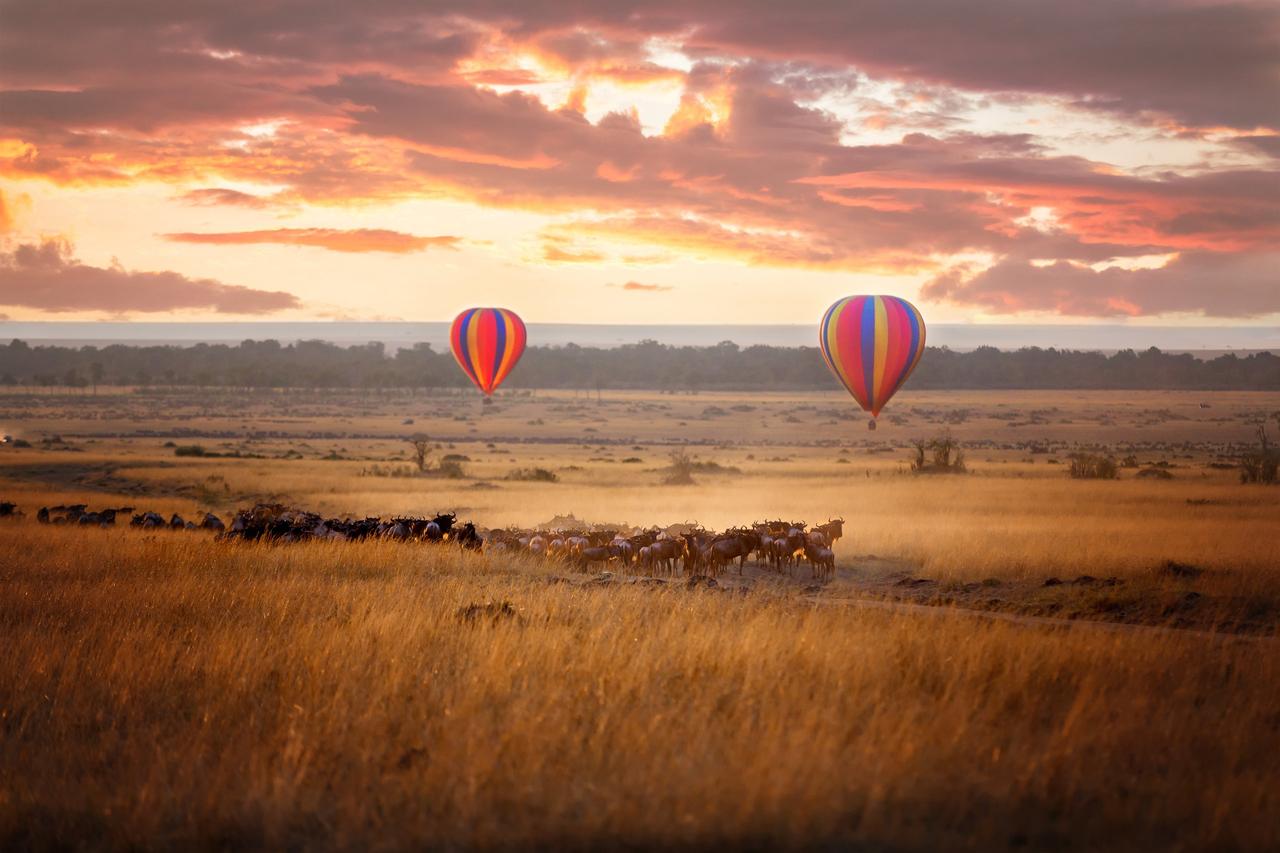 Seasonal proposal ideas
Christmas tree lighting – head to your local Christmas tree lighting on and get down on one knee as the lights go up. P.S. Here are 5 Tips for Nailing Your Christmas Marriage Proposal.
Christmas tree decorating – pour some mulled wine, pop on the Christmas tunes and suggest you decorate the tree together. Instead of a bauble, hand your partner the ring!
Snow message – use a stick to write the words 'will you marry me' in the snow.
New Year's Eve – warn everyone at the party to go quiet instead of cheer as the clock strikes midnight and then get down on one knee. P.S. We've got 5 Tips for Planning an Epic New Year's Eve Proposal.
Valentines – present your partner with a box of chocolates and replace the centre treat with the ring. P.S. Check out these 9 Super Romantic Valentine's Day Proposal Ideas.
Halloween – carve your proposal message into your pumpkin!
Easter egg hunt – send your partner off on a fun Easter egg hunt and include a golden egg with a proposal message and ring hidden inside.
Present surprise – put the ring box inside a small gift box, put that inside a slightly larger one and keep adding boxes until your partner has several to get through – this idea is perfect for birthday or holiday gift.
Ice skating rink – during the festive period there are plenty of pop-up ice rinks, giving you the chance to pop the question in fun and festive style.
Fireworks display – what could be more romantic than popping the question under the lit-up night sky?
Still haven't found the perfect sparkler? You'll want to check out these engagement ring tips.
Capture the big moment! Find professional photographers on WeddingWire. »